Today I am comin' to ya with a super fast and easy DIY Thrifted Fabric Frame that you can change with the season's! While it currently has a little "Valentiny" (new word I made up) flair to it, it can certainly be used for any season by changing the attachment! I say "Valentiny" because if you follow me on Facebook, you have seen my live videos where I talk about my color scheme for Valentine's this year being coral instead of red and pink! Plus…a bird reminds me of a "love bird"….
What I used for this Thrifted Fabric Frame:
Scrap fabric piece
Thrifted frame (not painted or anything- as is in this example)
$.50 wooden bird from Walmart
Craft paint/brushes to paint bird (ANY paint is fine!)
ALL I did for this project was steam my fabric to make sure it didn't have any creases in it before putting it in my frame.
After that, I slid it into my frame as smoothly as possible, trying not to wrinkle it!
THEN…after my cute little birdie had dried, I put a piece of tape on the back and stuck it to the outside of the glass! BOOM! Easy!
How stinkin' CUTE is this Thrifted Fabric Frame now?? Seriously. With the gray and gold, you can literally do soooo many different little cut outs! Just take it off and put a new one on. The tape works great on this glass because the cut out is so light! Makes it extra easy!
Here is a closer look just because it is so cute!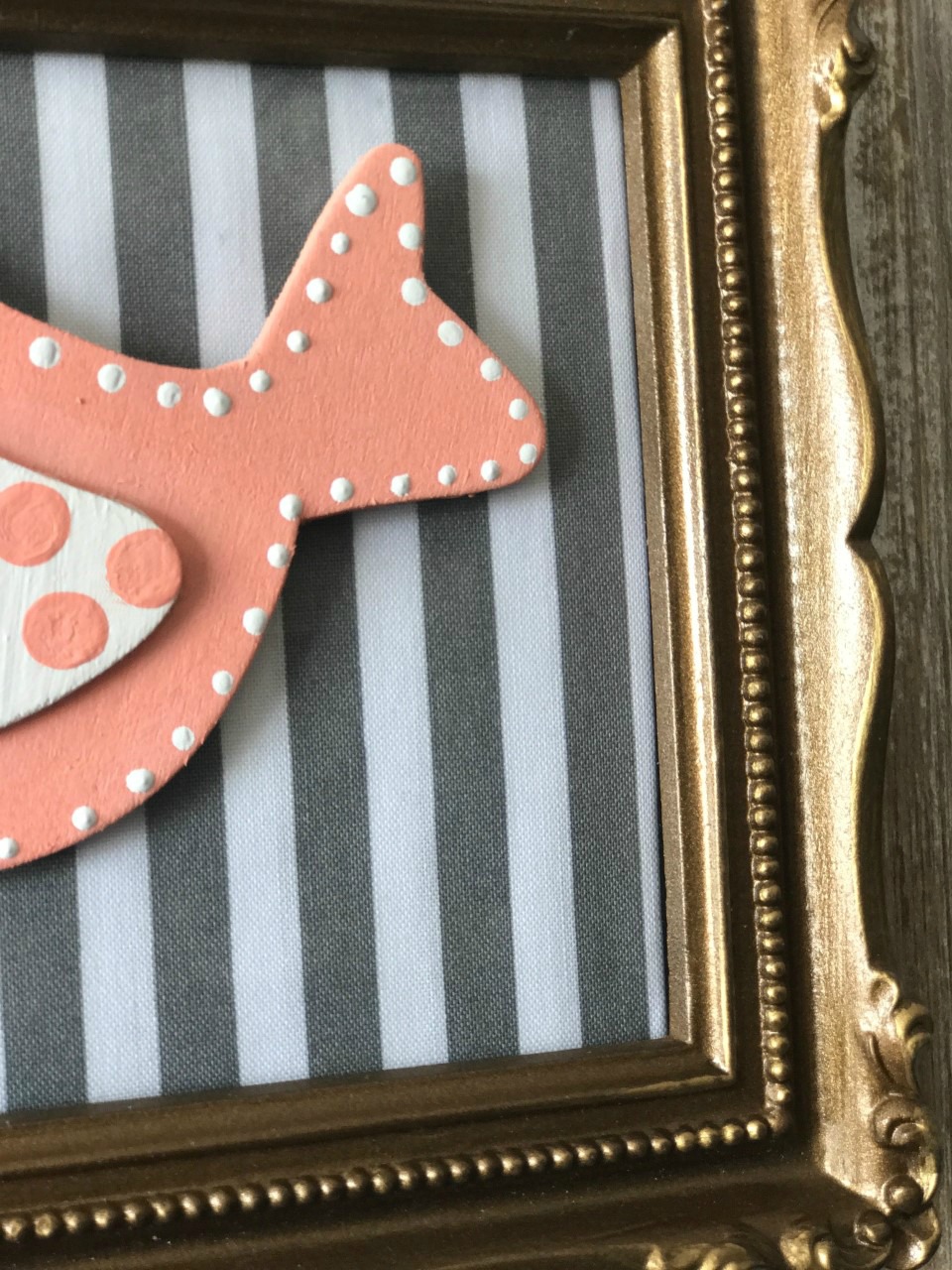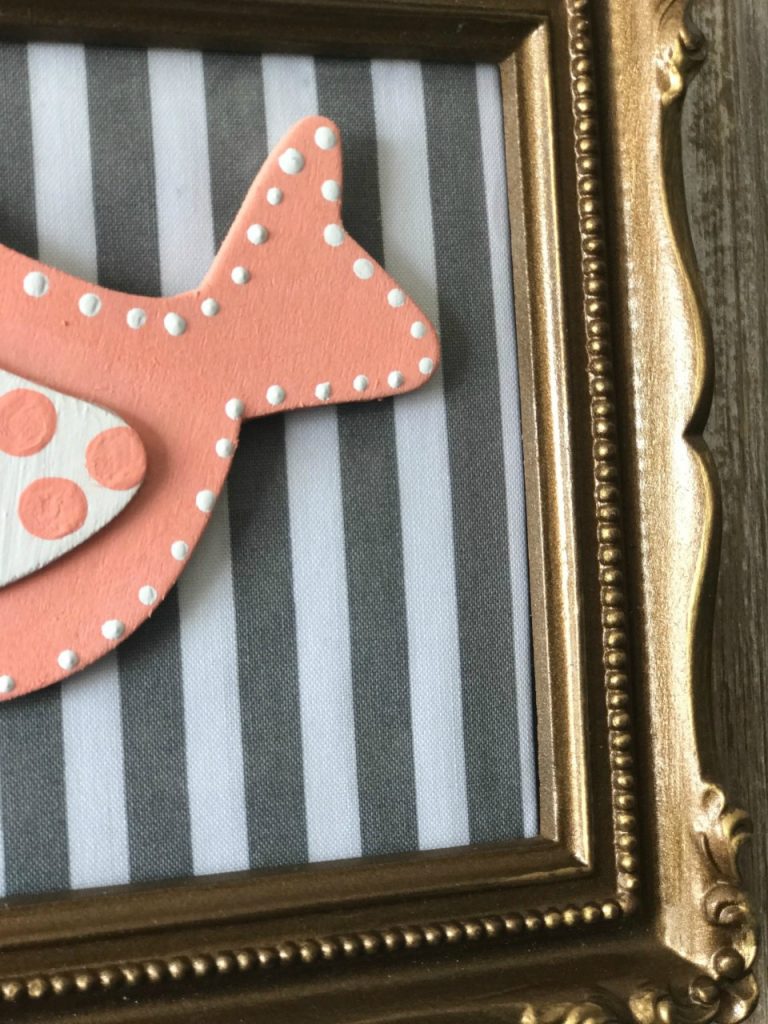 Ta-da! The simplest project in the history of simple projects! Possibilities are endless on this one, friends!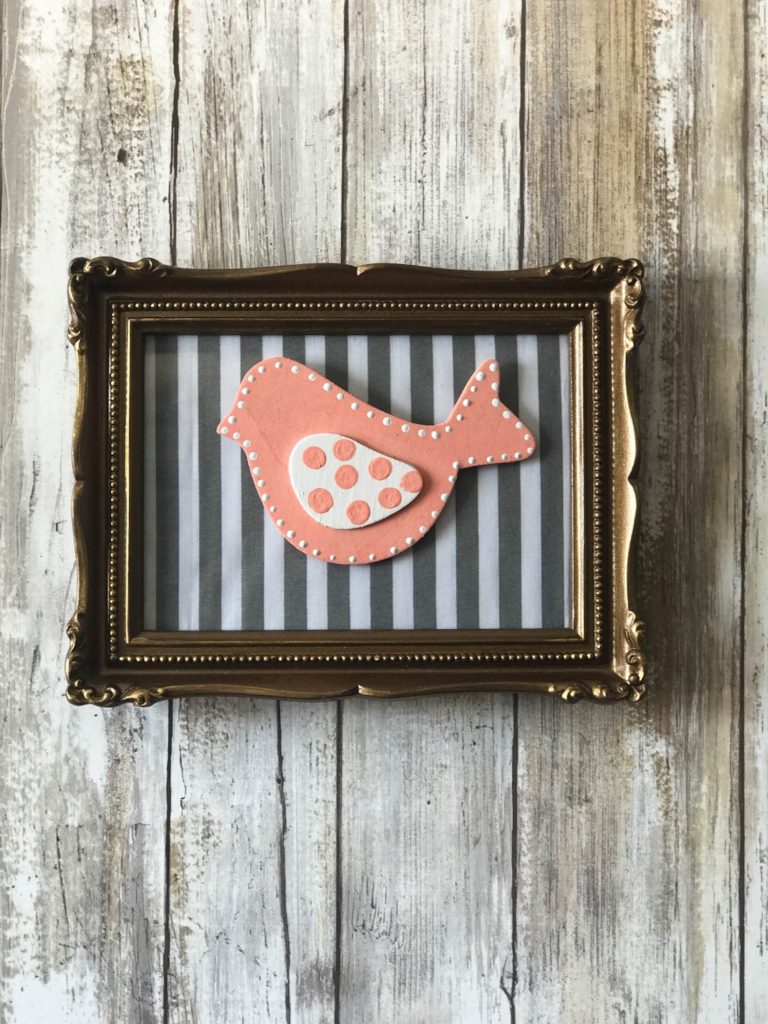 Pin this SUPER EASY DIY for later!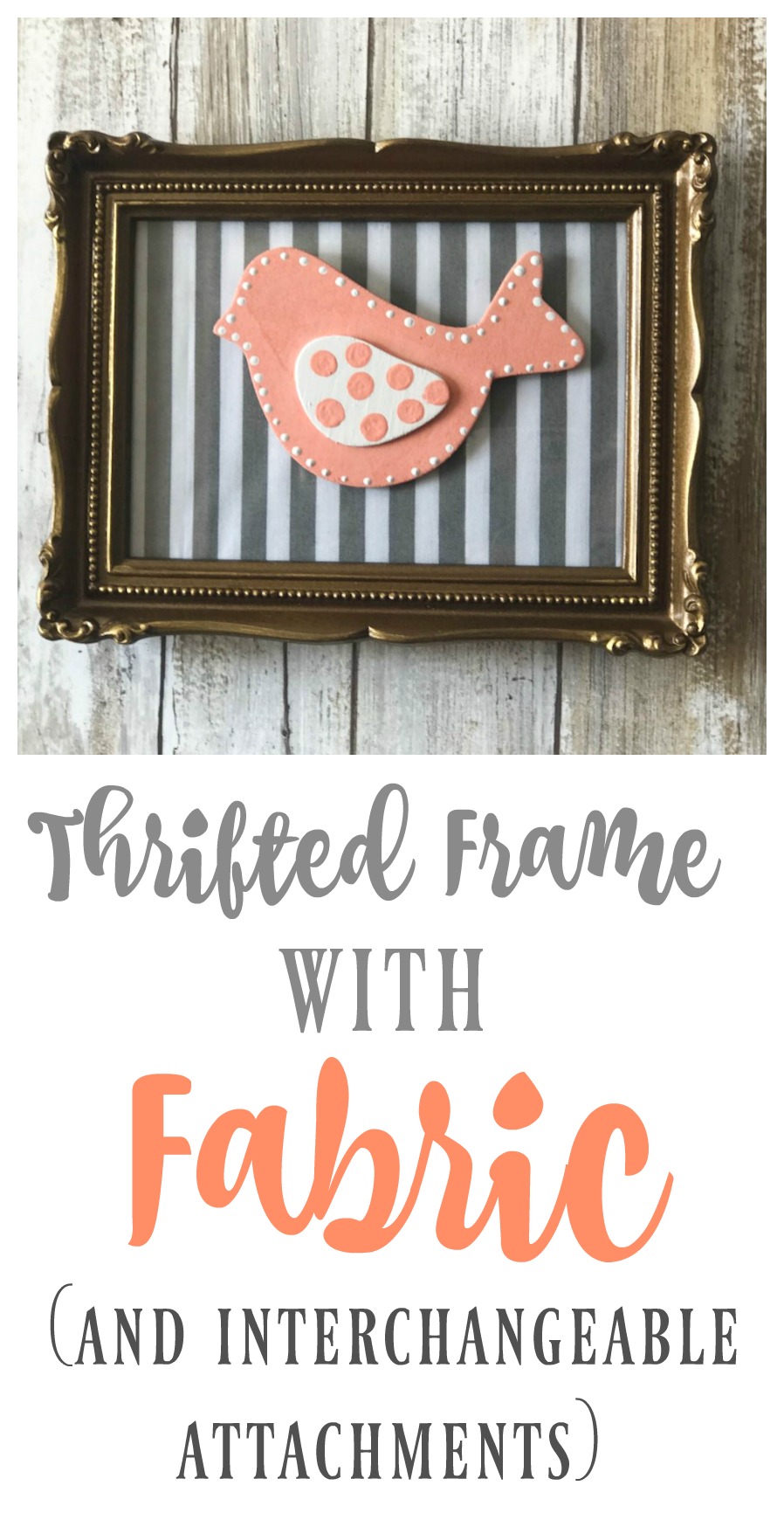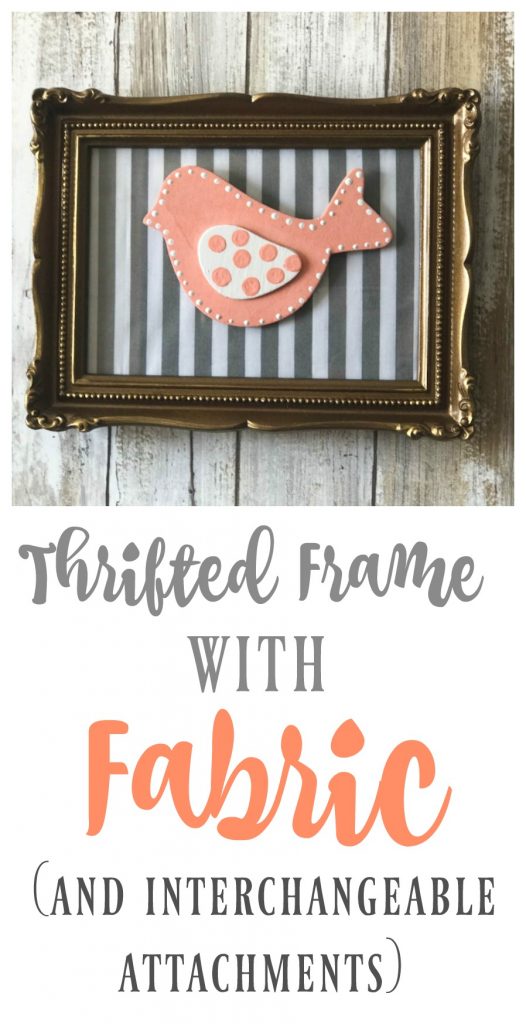 Follow Along on Social Media!