The Online Class for February is one that I am SUPER EXCITED about. Yes, I say that every month, because….well, I always am excited- but this one is one that will really knock your socks off!!!! It's a 'Happy Everything' knock off wood sign!
Class Date: February 20th (but video stays in the group for 1 month, so that you can complete at your leisure!)
Price: $42.00 (includes shipping!!!)
You know the "Happy Everything" line that everyone LOVES but few can afford????
Well, let's make a knock off wood sign like that with 5 attachments!!!!!!
Included in this class will be the following:
Large Wooden Circle
5 attachments (everyone gets same 5), with additional ones available at added cost.
Below are ones you will receive:
Heart
Christmas Tree
Pumpkin
Sunshine
Flower
2 paint brushes
velcro for your sign so that you can interchange the attachments
Wooden Happy Everything words to attach to your circle! (you will paint these any color you choose)
Here is an example of mine that I made and the attachments that you will receive.
*Remember, none of these will be painted! We will do that in the class!! Don't worry- I walk you through it, and YOU choose your own colors and get the paint! Just the $.50 craft paint at Walmart or wherever will do!*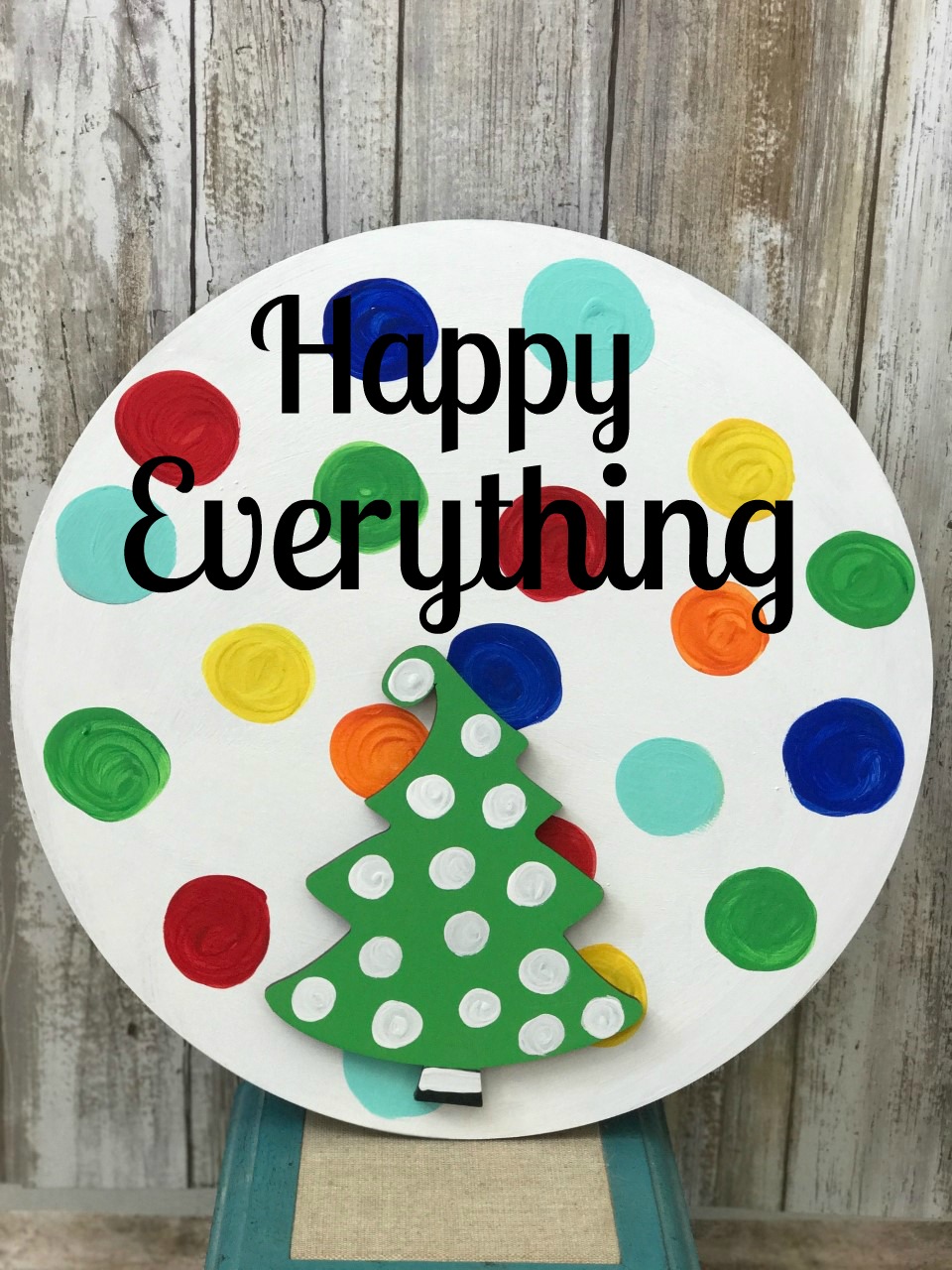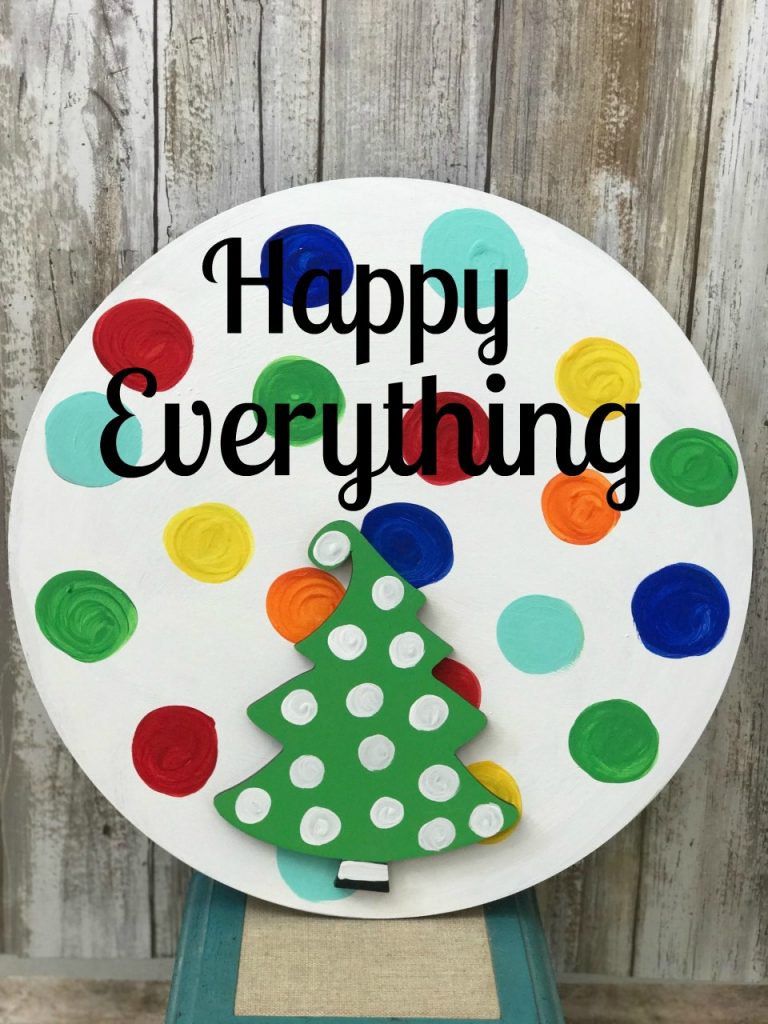 THESE ARE THE ACTUAL WOODEN LETTERS YOU WILL BE PAINTING! They come like this- UNPAINTED. (They do not come attached to the plate. )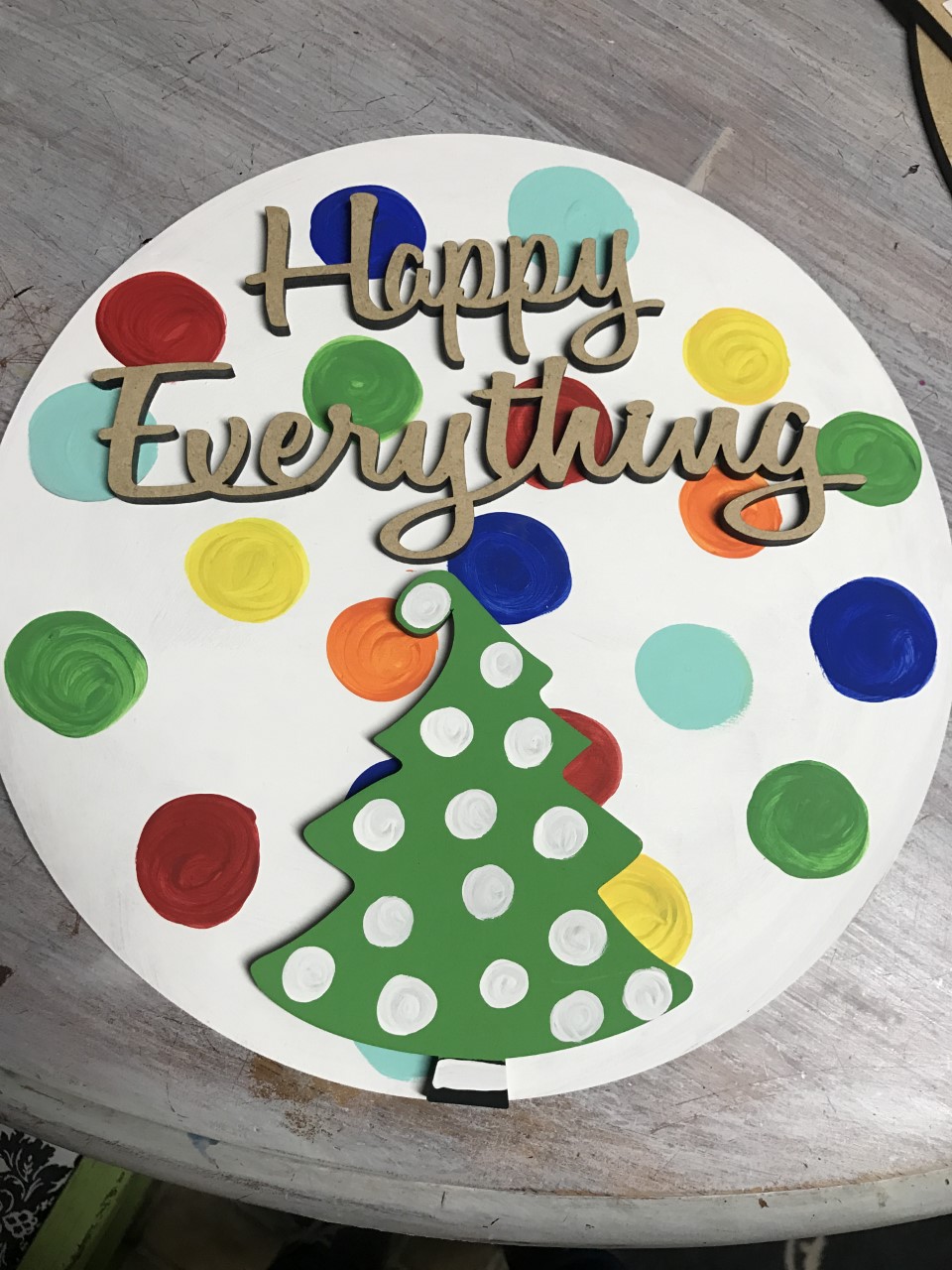 The cost of this class is $42. This includes shipping.
Additional attachments are $5.00 each. You will have the chance to add attachments on the sign up form!
Remember, these plates run upwards of $60+ NOT including attachments in retail stores. This is just a knock off, but it is a great price for this class and for what you will receive!
GO RIGHT HERE TO SIGN UP and see MORE info!!!!!!