Re-Fabbed has been growing by leaps and bounds lately! It is amazing, and I could not feel more blessed! I know that many of you are kinda new to my page and my blog, and even though some are you aren't, you may still not be familiar with WHO the girl behind it all really is!
I thought it would be fun to tell y'all a little about myself…who I am, where I came from, what brought me here, and random fun facts!
Let's start with where I am from:
Back in Hopkinsville, KY…it all started with these 2 love birds. They started dating when my mom was a mere 13 and my dad 16. They were married when she was 16 and he was 19…and I came along 3 years later!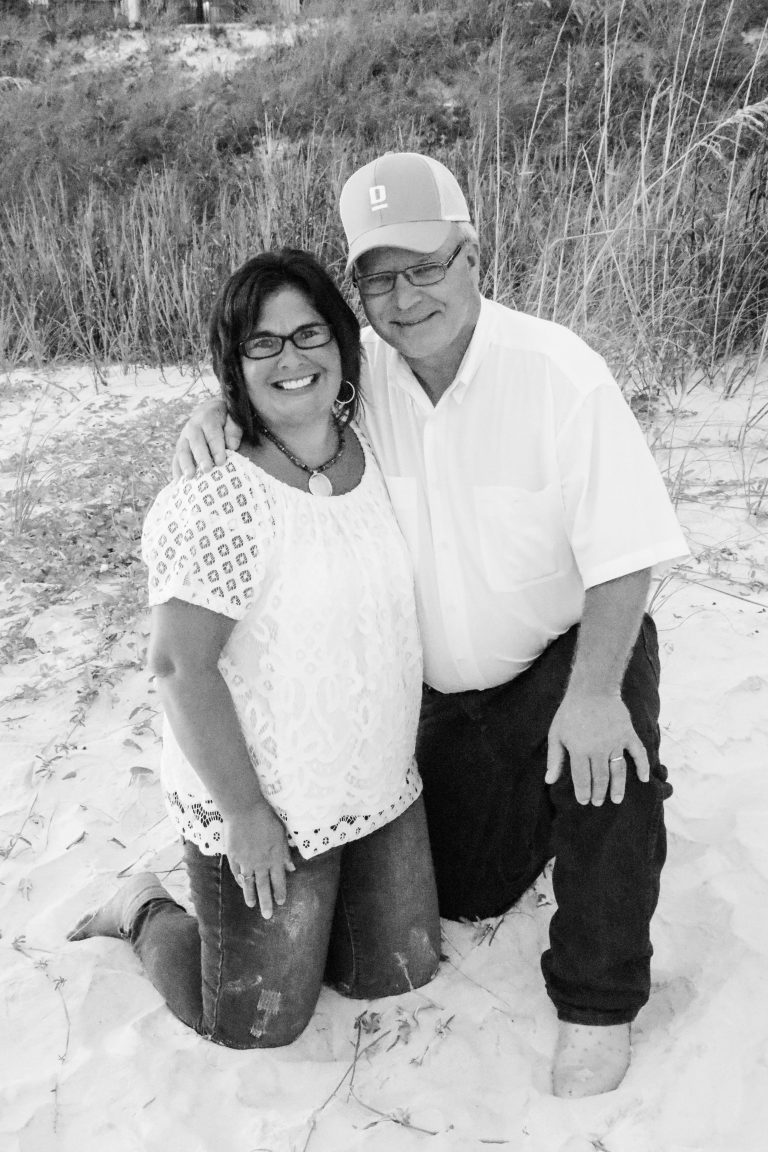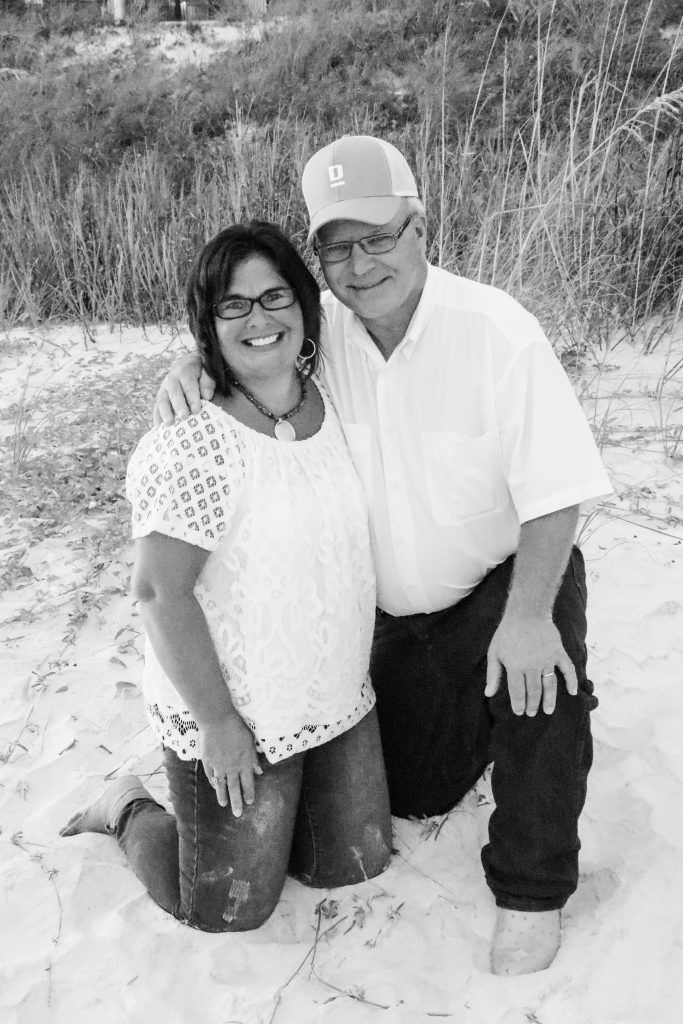 They were and still are strong examples of what a Christian marriage should look like. They showed me how to love through thick and thin and how to work through the difficult times and laugh during the good. My dad is the most hilarious person I know…well- him and my brother. They both have the BEST sense of humor ever. I grew up constantly laughing nonstop!! I think this is where I get my quirky humor and light heartedness. I can also say that I get my love for family and my work ethic from my parents. I was truly very very blessed with 2 that showed me how to work very hard and love very hard.
Growing up, I had my brother for as much of my life as I can remember. I am the oldest, and he is 22 months younger than me. For all my life, it was Brooke and Clint. We fought like cats and dogs, and we were also the best of friends. We spent our entire childhood/teen years and on barrel racing and traveling all over with our horses. It is all I ever knew. We also spent countless hours riding go carts and playing in the hay loft and each playing softball and baseball. That was definitely our sport.
Clint is one of those that when you are around him, you are laughing. Period. He is funny and has a huge heart. I don't care where I am or what is going on- if I pick up the phone, he will be RIGHT there with no questions asked. He still barrel races and travels doing that every weekend. He and his wife are raising their kiddos in the same way that we grew up.
When I was 16 and Clint was 14, we were blessed with another sibling! Brayden Elizabeth Grace came along. We were completely smitten, and we were honestly like another set of parents to her. She is 18 now, and she is a little spitfire…full of life! She is much like Clint with her personality and the way she does things, but she is like me in many other ways. We 3 are a tight unit, and I love them more than any words in a blog post could ever say.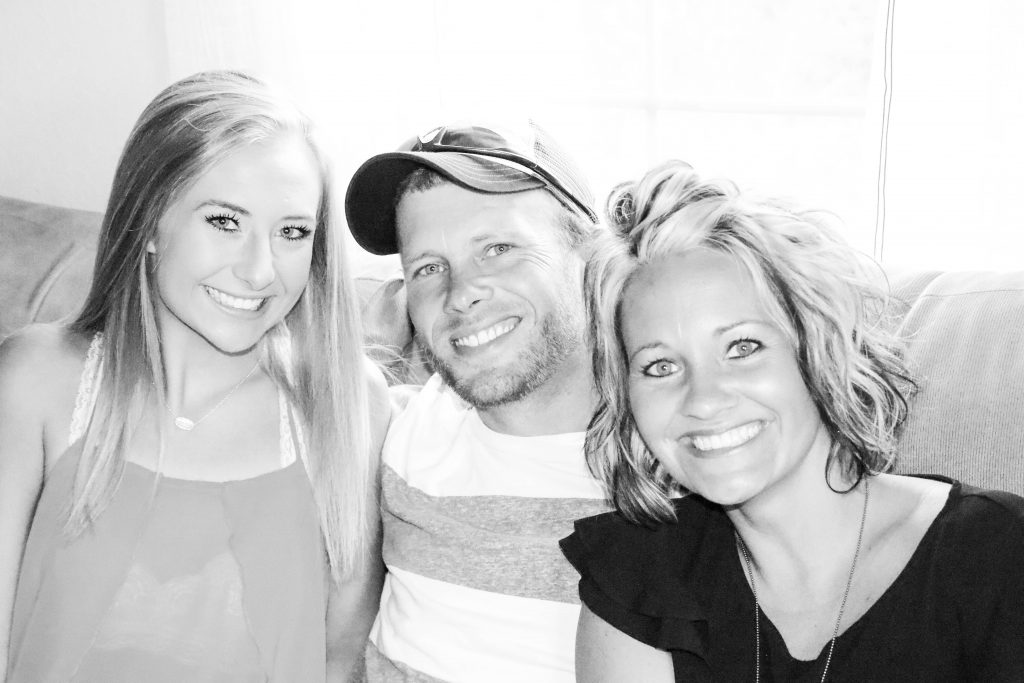 Through my years growing up, I always worked hard in school and truly LIKED school. I loved to learn and strived to do good in every subject. I loved being involved, and tried to be in every way I could. I went to a private Christian school from 5th grade until graduation- and while some feel like I may have been shorted because of that, I certainly wasn't. I wouldn't trade those years for anything. I graduated with a small class and was the Valedictorian. I literally considered slacking off my senior year so that I wouldn't be—all because of that dreaded SPEECH. Can you believe I now do so many Facebook lives??? Me either.
I always knew I wanted to have a family. I wanted to get married young and have kids young. Maybe I got that from having such young parents? I don't know. But, I always sat in class and doodled my kids names…and dreamed of my one day family (I thought I wanted my kids names to be Melina and Ethan). I never had anything in mind that I wanted to BE except a wife and a mom.
I went off to college at Murray State University (Go Racers!), and I majored in Public Relations and minored in Organizational Communication. I didn't know what I wanted to do with that, but I knew that I wanted to overcome my fear of speaking…and these would certainly help with that! (AND- while I never overcame it completely- I got sooo much better!)
I met my husband my senior year of college, and within 10 months, we were engaged. In another 5 months, we were married…9 days before my 23rd birthday!
As of this post, we have been married 11 years. Marriage is not all a bed of roses, but it is the best thing I have ever worked for. I know that I found the one that completed me, and no matter how hard it gets, I will work hard for my marriage- and I know he will do the same.
When we got married, I moved from my hometown to his hometown, which was about an hour and a half away. It was so hard for me to leave all I knew, but Mayfield has come to be my home now, and I can't imagine being anywhere else.
We both share the same religious views and are both Christians who are saved by grace through faith. Our family and our love is all based around that. We go to church just a mile from our house, and are still late LOL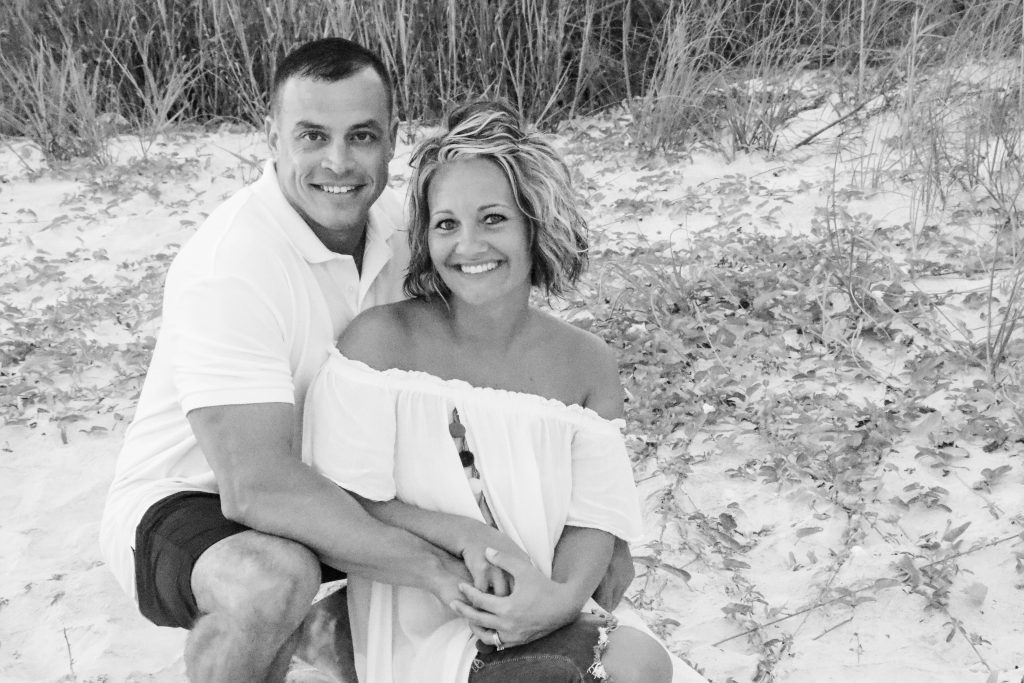 After being married for about a year- we decided it would be a good time to try for our first child. It turns out, that was not God's plan. Something I had always wanted and dreamed of would turn out to be much harder than I ever expected. We struggled with infertility for several years and suffered 1 miscarriage. I had very bad endometriosis and had to have surgery for that and eventually would finally have my sweet little Eden Grace. I never knew the kind of love that I felt for her. God heard our cries and blessed our hearts desire. He did the same thing again only 13 months later when we found out we were expecting my precious little boy, Blaize Griffin. These two completed our family in a way that we could have never dreamed. We absolutely love being parents…and to be together as a family is our VERY favorite thing to do.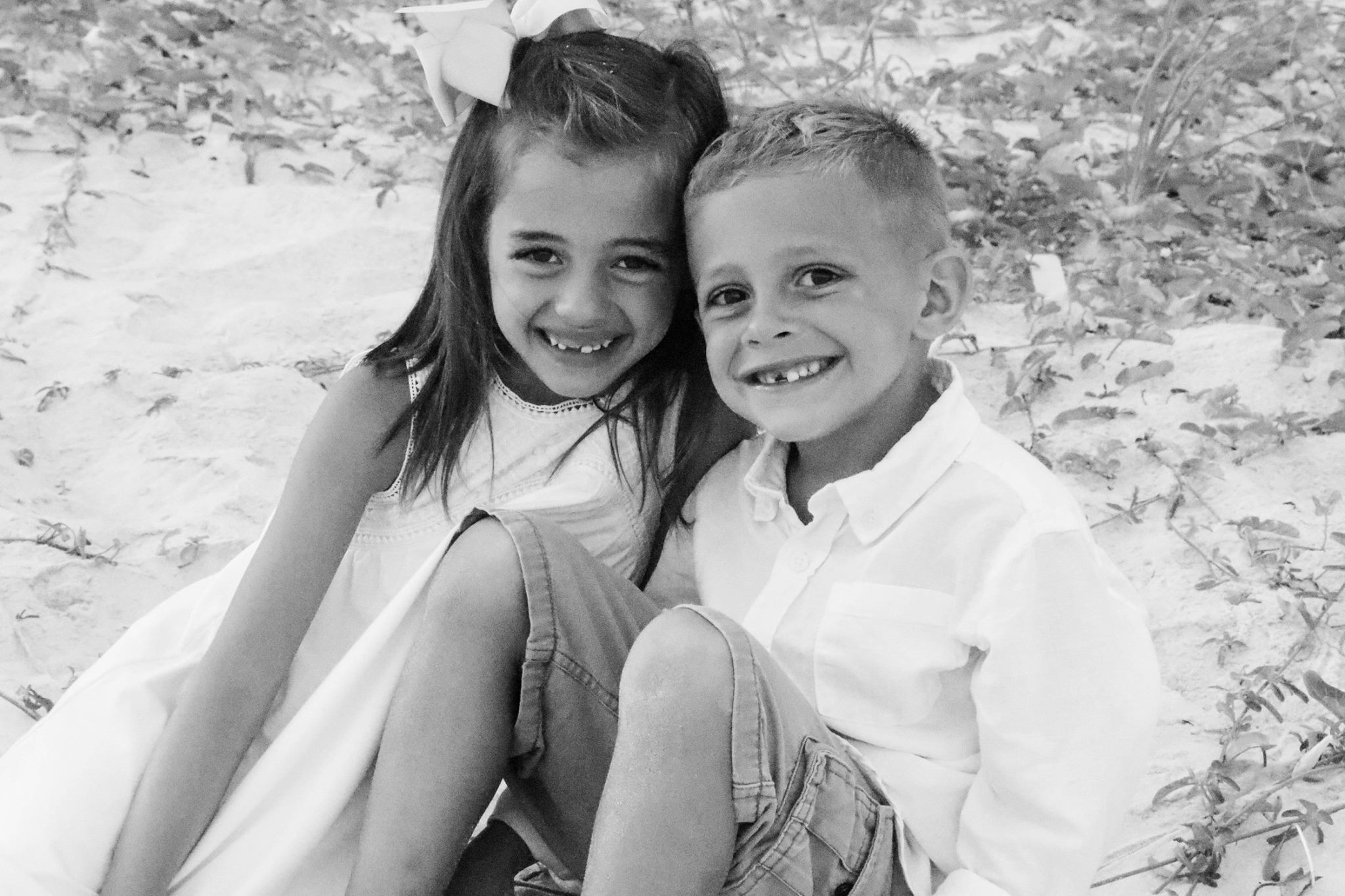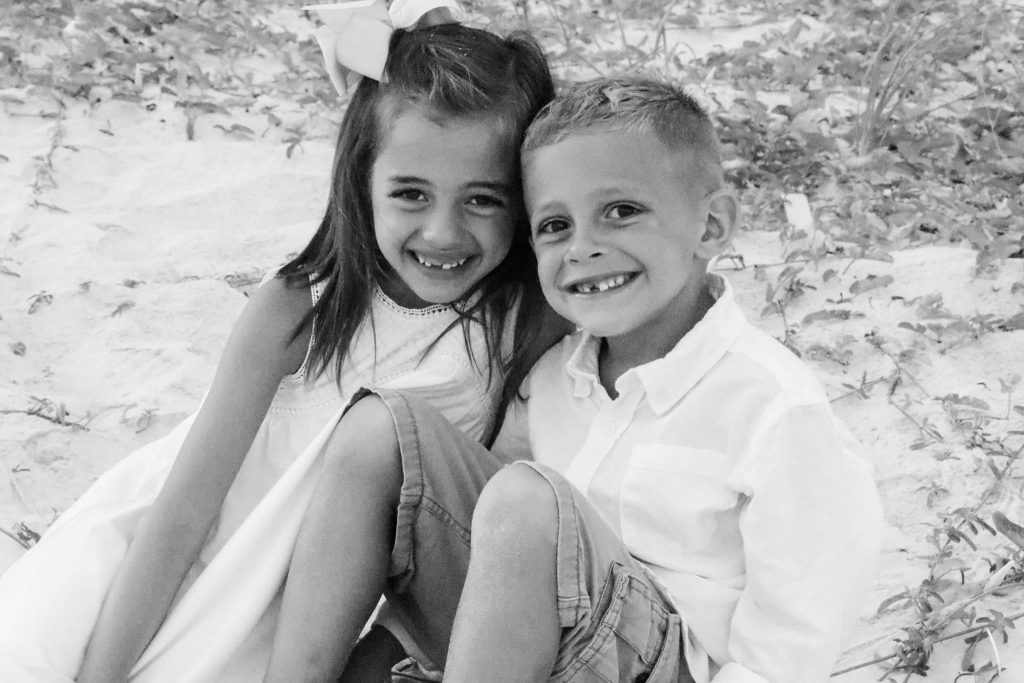 This is Eden and Blaize at age 6 and 5. Eden just turned 7 before this post.
When Eden was 4 and Blaize was 2, I quit my full time job at the local electric company to pursue Re-Fabbed full time and be a FULL TIME Mommy and wife. I have a blog post all about this—which you can read HERE so I won't go into all of that right now…but let me say this, it was the ABSOLUTE BEST decision I have ever made. I loved my job, and even more than that- I loved the people I worked with- but God had something even better in store…and I am living that with you all!
Re-Fabbed was born a few months before quitting my job. When I quit, I was at full peace about the decision, but not because I was making money LOL. I just knew I was in God's will. There was no denying it.
Since that time 3 years ago, God has opened doors and made a way for this mom to have a full time business that provides a full time income for her family. I get to do what I LOVE each and every day and have the flexibility for my family. I truly don't know if there is anything greater!
But how did Re-Fabbed start?
Well, I have always loved decorating, since my childhood. I always loved decorating my room and making it look just like me. At one point, I had the most boyish looking room ever, complete with UK Wildcat posters all over the wall and a blue couch. I guess I went through some stage. I am still a HUGE Cats fan though!!
When we bought the our foreclosure home I started taking lots of pictures. It was horrible at the beginning. I knew it would be an amazing transformation! I wanted to share it with my friends and family! Well, I took all the before pictures and then kept doing as I always did and started painting furniture pieces and posting them, doing DIY projects and showing them to my friends, etc… and someone told me I needed to be doing this full time. I laughed. Like really laughed.

Fast forward a few months…. I decided to start a blog to show the stuff I was making and write about the house we flipped. It turned into "Re-Fabbed"! I had a neighbor at the time named Katie who runs a website called Fun Home Things, and I told her I wanted to blog. She was so supportive and helped steer me in the right direction and answered questions I had. But, when I set my mind to something, I do it with all I have…and this blog was no exception. I worked my BUTT off all the time while working full time with 2 very young kids and a husband. I researched what to do, how to do it, when to do it…until all hours. I went to work, came home and did my mom and wife duties and was back at it again to learn more and do more.
Re-Fabbed has been a labor of love. I have worked more hours than anyone would ever believe, but the Lord has blessed it in more ways than anyone would ever believe too.
You would laugh at the beginning looks of my blog. Trust me, it has come SO far.
But, I learned. I kept creating and learning and trying new things. I kept pushing for more.
My husband is the most supportive person on the planet. He believed in Re-Fabbed when everyone else seemed to think it was just a fun hobby. People still wonder what I do all day. I can understand that. Most people do not have a clue what goes into what I do…but trust me, I work LOL.
Someone asked me how I find the time to run the store, Chalk Couture business, blog, social media and still take care of family. Well, one task at a time. From the time I take the kids to school, I sit at the computer and do all I can until I pick them up. If I have projects to do, I work those into the work day. If I need/want to go live, I make a time to do it. I try to stop working when the kids are home. I am not good at that. I love to work because I love what I do, so I need to be better about putting it down.
If I have any advice to give to anyone looking to have this type of profession, it would be this:
ONLY do it if it is TRULY your passion. It is mine. If it wasn't, it would have failed a long time ago. It takes more work than most people will ever be willing to invest. The rewards are great, but they come after countless hours of work that nobody sees or understands and several days of tears wondering if you will ever make it. I still haven't "made it", but I am able to have a full time career doing better than ever in the business that I LOVE the most, so maybe I have made it… So, basically. If you want it, work your butt off. Never stop working towards it.
A few fun facts about me!
I am a Mt. Dew addict! Also love Dr. Pepper!
I eat too many Little Debbie cakes.
I love to laugh and have fun.
I am very sensitive.
I am a child of GOD.
I love to travel! It is my second passion! Anytime I asked where I want to go, my answer stays the same…"anywhere I have never been".
I want to go sky diving and on a hot air balloon ride.
I love adventure and am not scared of many things.
I am terrified of snakes.
I do not like cats. at all. like…not at all. They have ulterior motives.
I love playing games, board games or any kind.
I am super competitive.
I have a temper.
I can't swim.
I love to give gifts. I also like to get them 🙂
I LOVE CHRISTMAS! It is by far my fave holiday!
I love wheel of fortune. I went to try to be on it, but I wasn't chosen.
I forgive, but I have a very hard time trusting again.
I fly by the seat of my pants ALL THE TIME.
I work hard.
I want to inspire people to be all that they can be and to never give up on their dreams. I also want to inspire people to love the house they are in and make it the home they love…all on a budget.
THANK YOU for each and every one of you who took the time to learn more about me. I would not even have Re-Fabbed if it were not for YOU!