There is nothing more rewarding than finding an amazing deal at the thrift store! Are you with me?!
On Facebook live, I shared my most recent thrift store visit finds with you! You can see that video right HERE. My total was only $12.14 for the ENTIRE HAUL.
Today, I am going to share with you my very favorite find of the day, that was just $2.00. Yes, you saw that right…$2.00!!!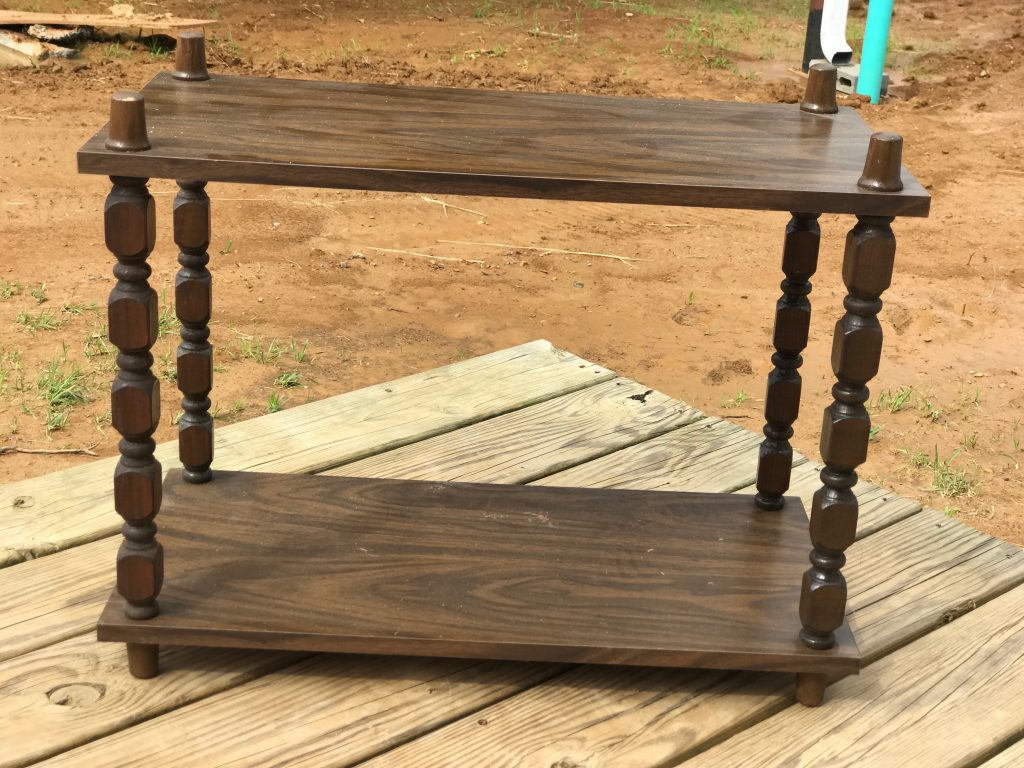 So, this little table was sitting there looking that it truly needed me to take it home. It was lonely and deserted, with LOADS of unfound potential. I mean, look at the LEGS!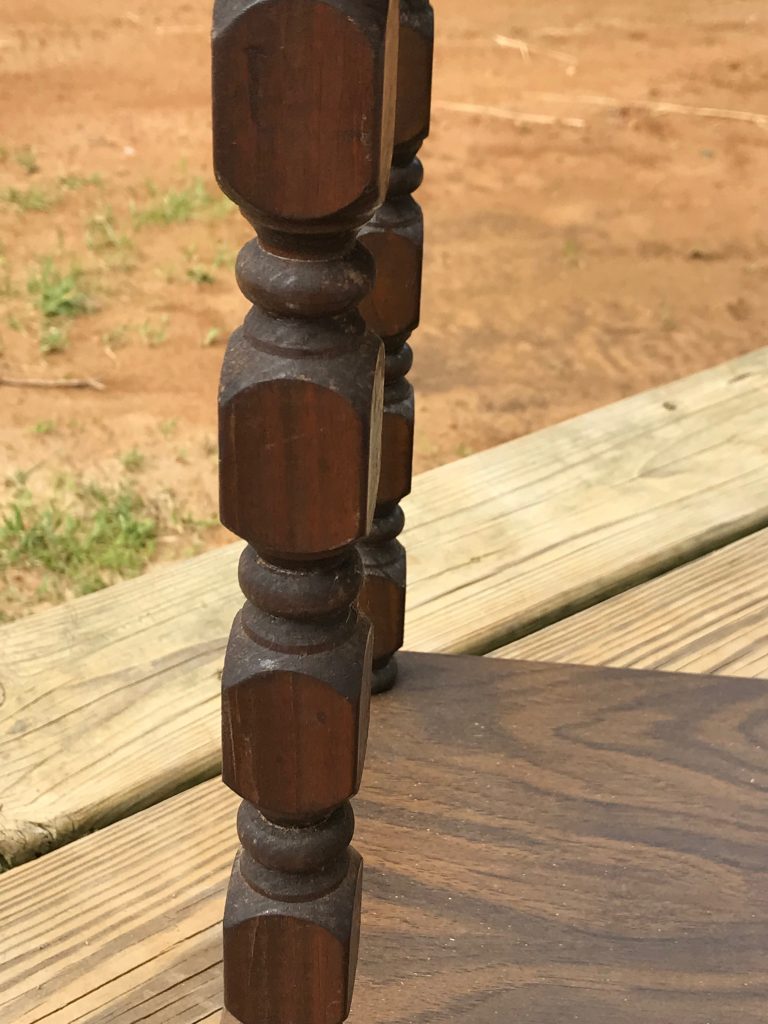 I brought it home, and I only had it a couple of days before I was just dying to make it beautiful!
I brought it inside and decided to use some of my new paint from Leah Shea Interiors that she sent me!
She sent a few colors, but for this makeover, I decided to use Raw Silk and Metallic Brushed Steel.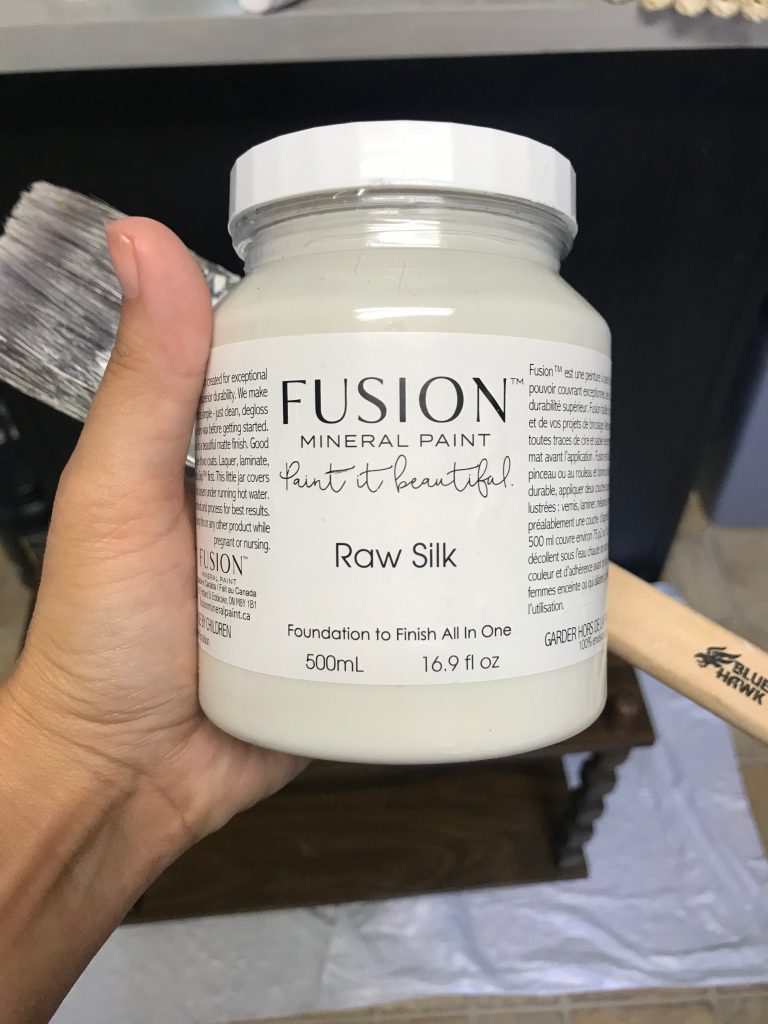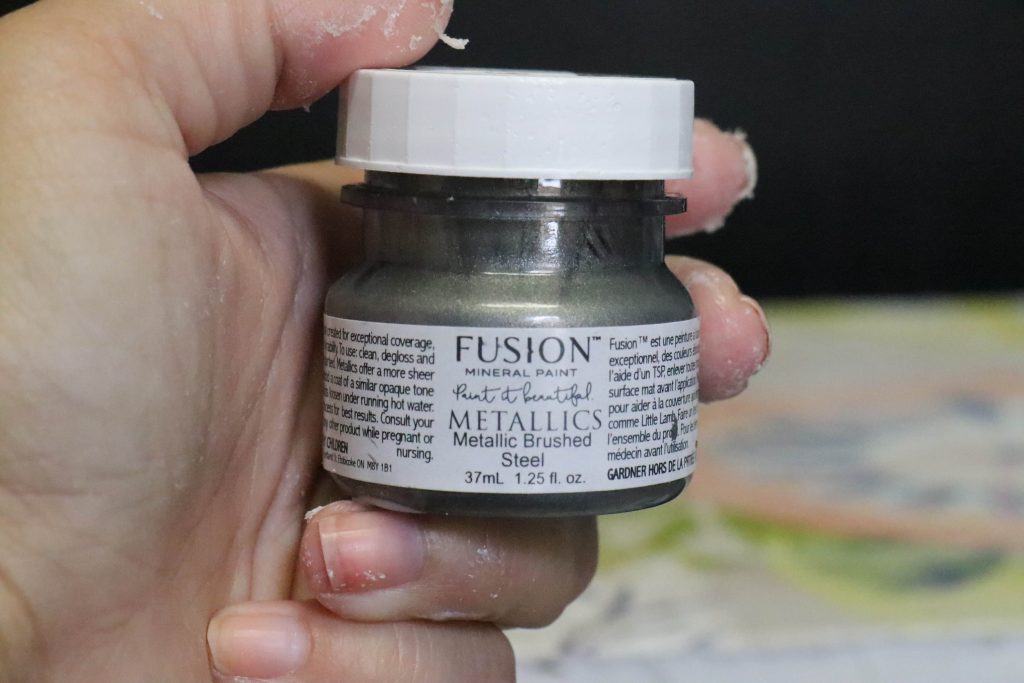 At first, I wanted this to just be a paint project, but as I got to going…I changed my mind. Keep following to see what I added!
Here is what I did:
First, I simply cleaned off my piece to make sure there were no nasties on it!
Second, I painted the entire piece with the raw silk. I did not sand this piece.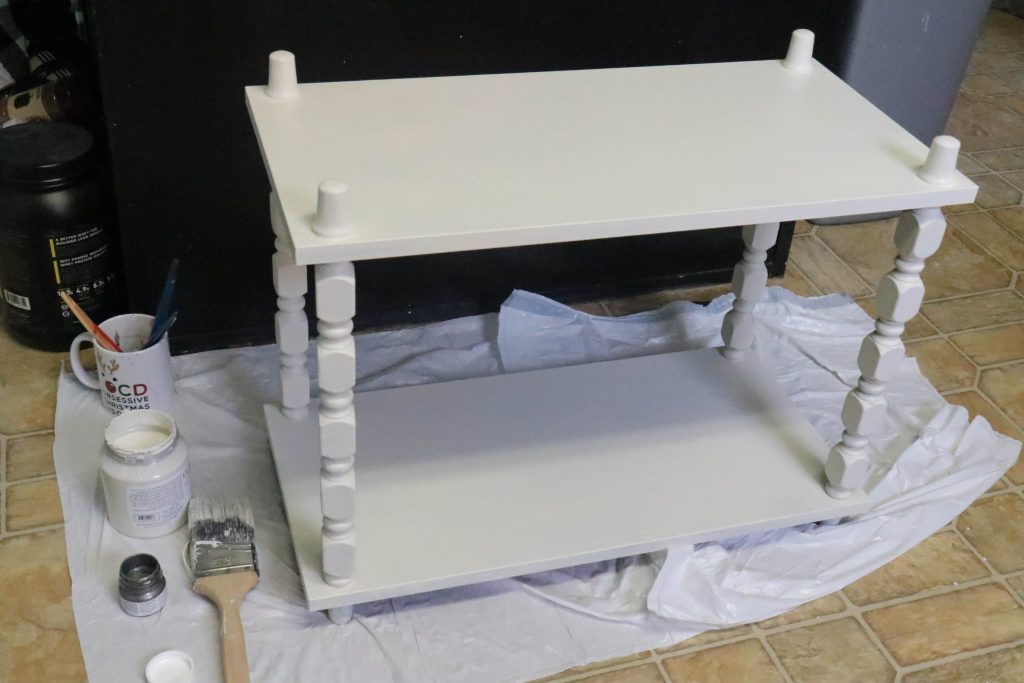 Third, I took my metallic paint and painted over the legs. This is a thinner paint, and it did need a base coat (hence why I used the raw silk first on the legs). It took about 3 light coats to fully cover the legs. I used a small paint brush to make it easier.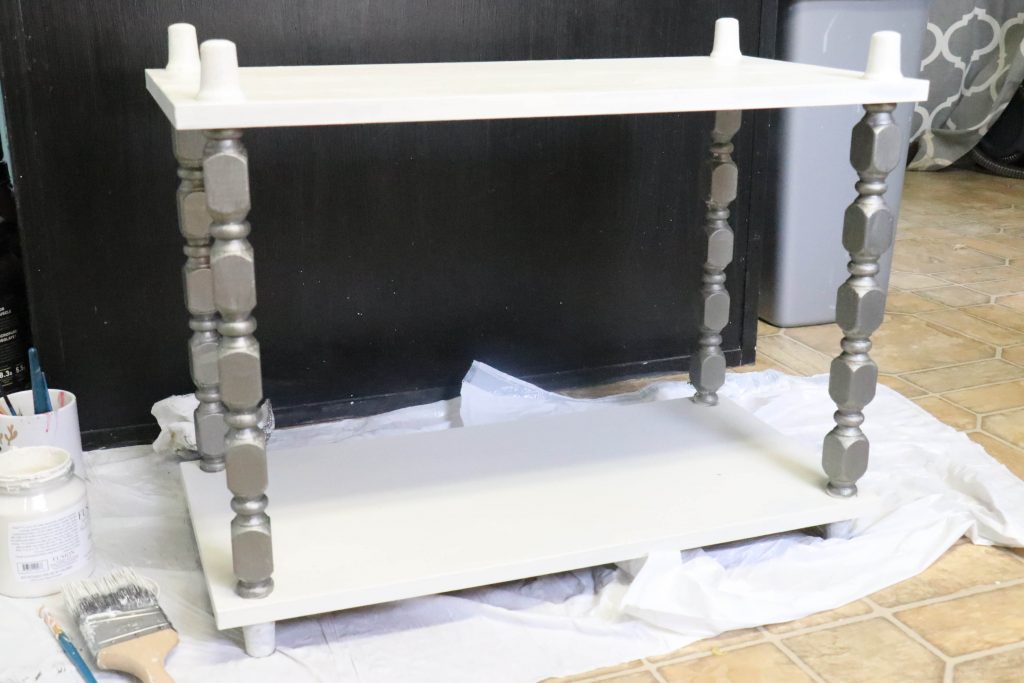 The raw silk took 2 coats total until it was FULLY covered.
Once all of the painting was finished, I took my fabric and laid it across the top of the table.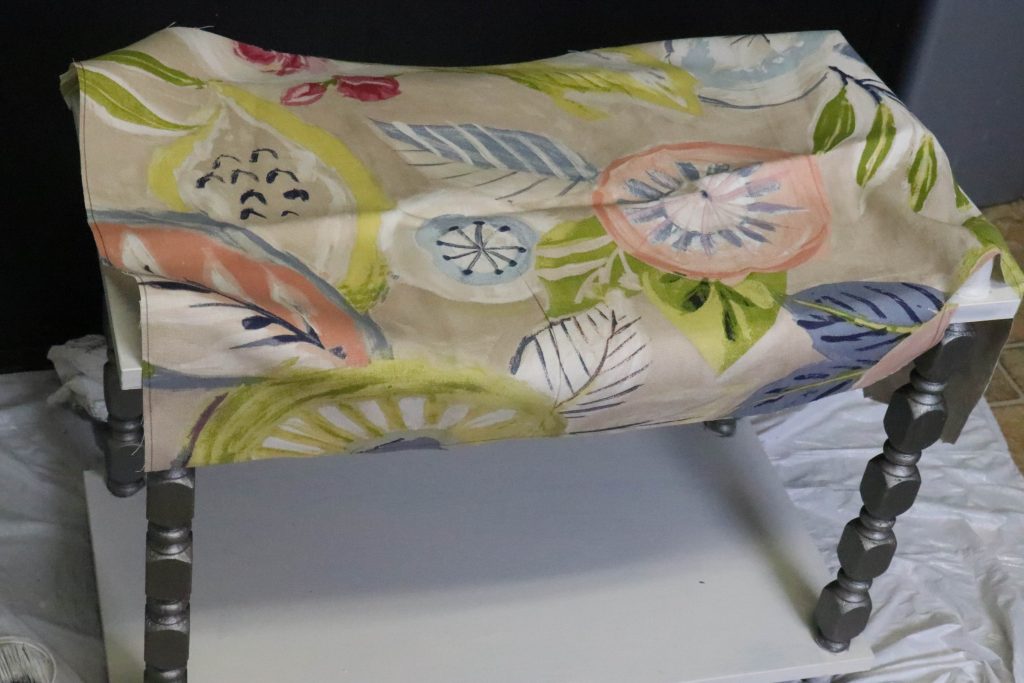 I cut along the sides to try to keep it as close to the actual size as possible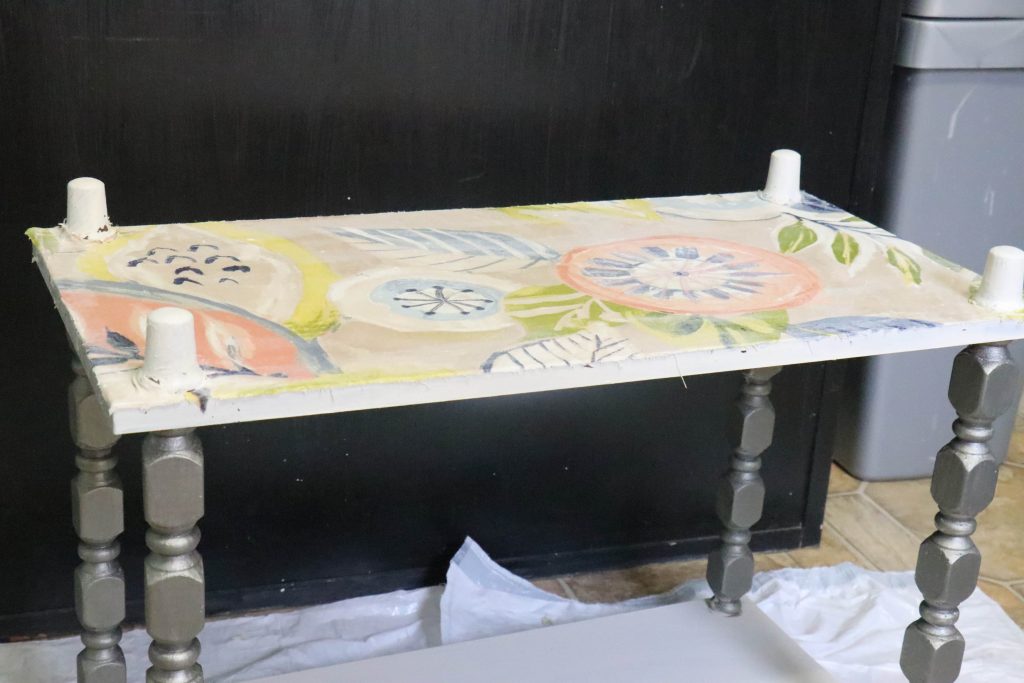 I then followed the EXACT instructions from this blog post RIGHT HERE to mod podge the fabric onto the wood!
Once it all dried, I sanded down the edges so that they weren't quite so "raw" with the fabric.
I AM IN LOVE with how this little $2 table turned out!!!!!!!!!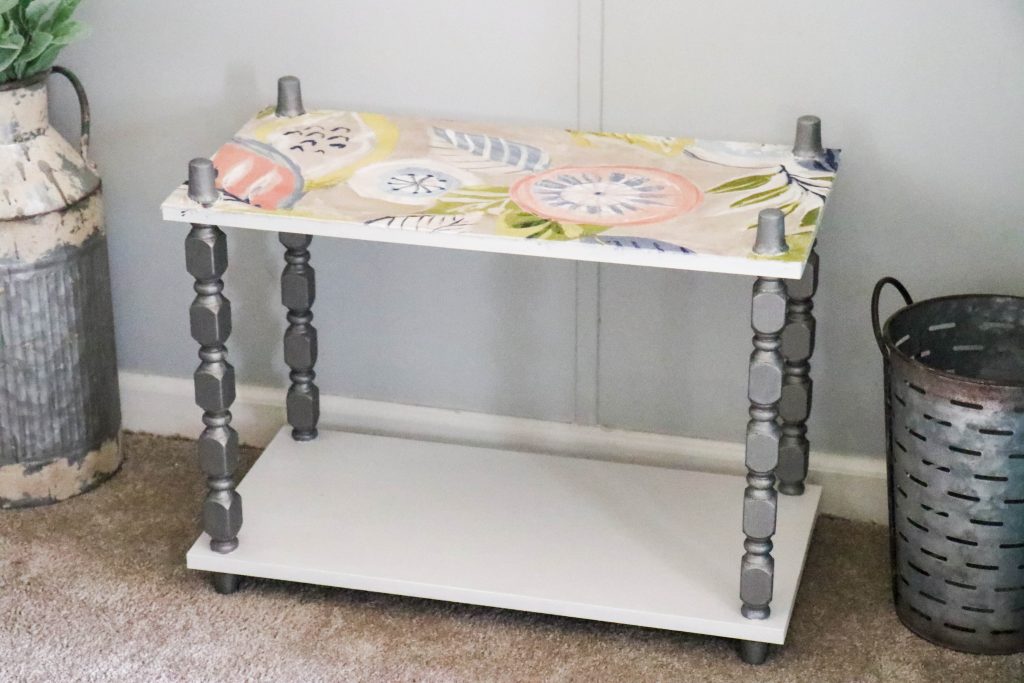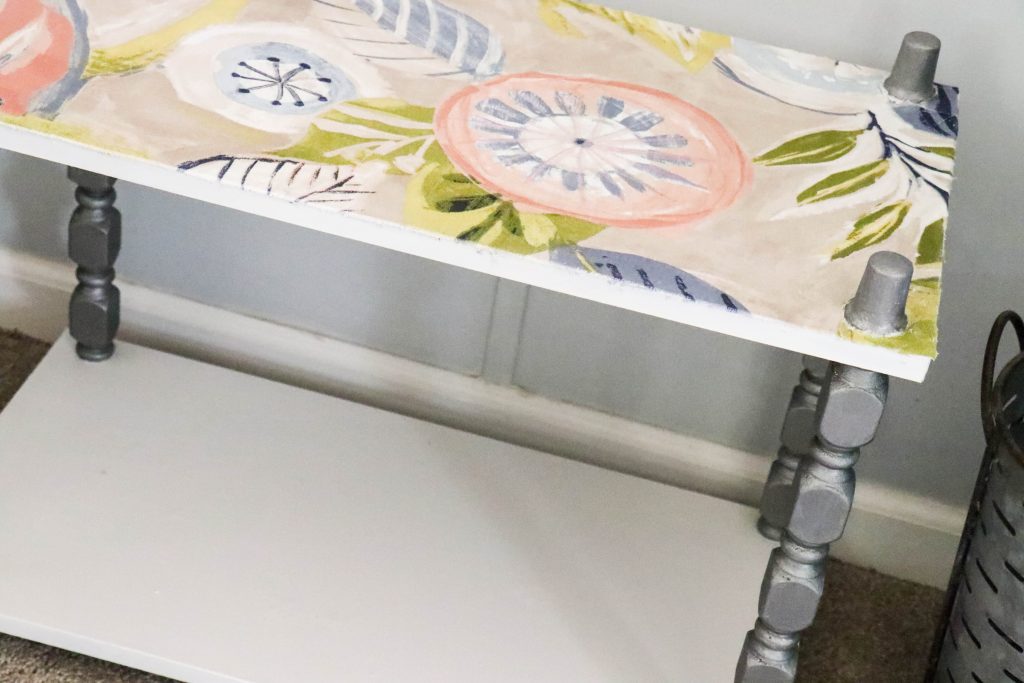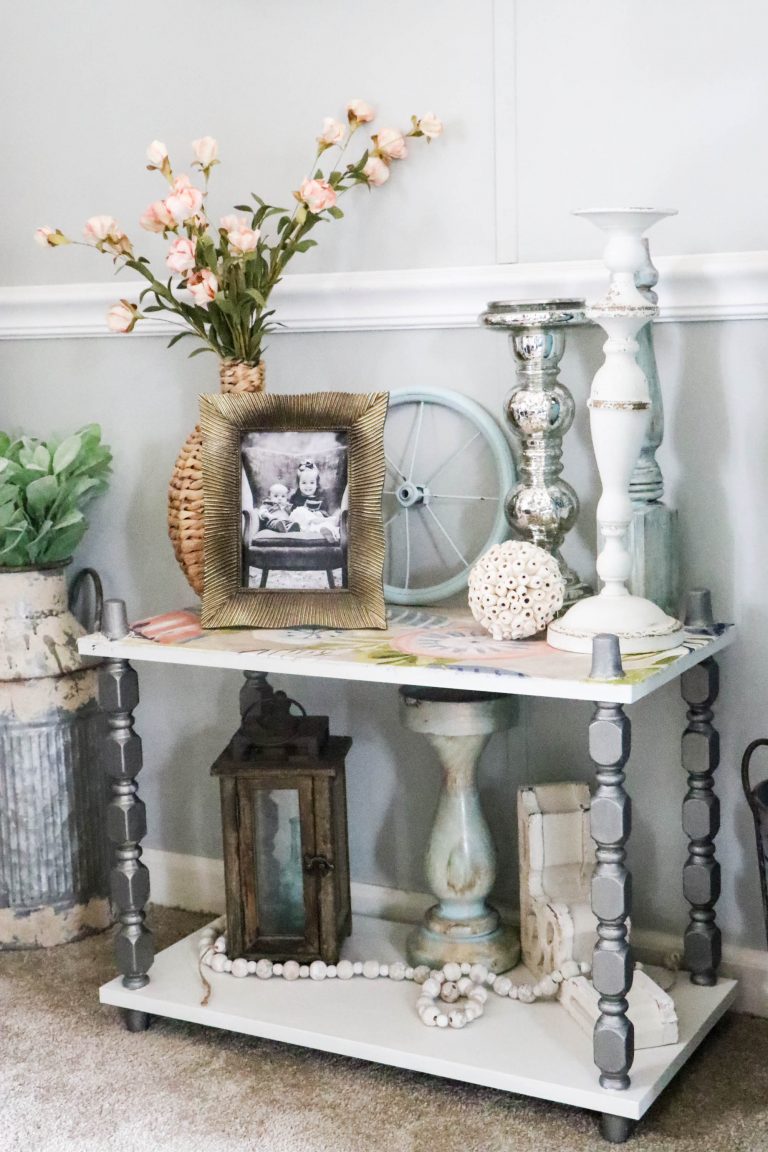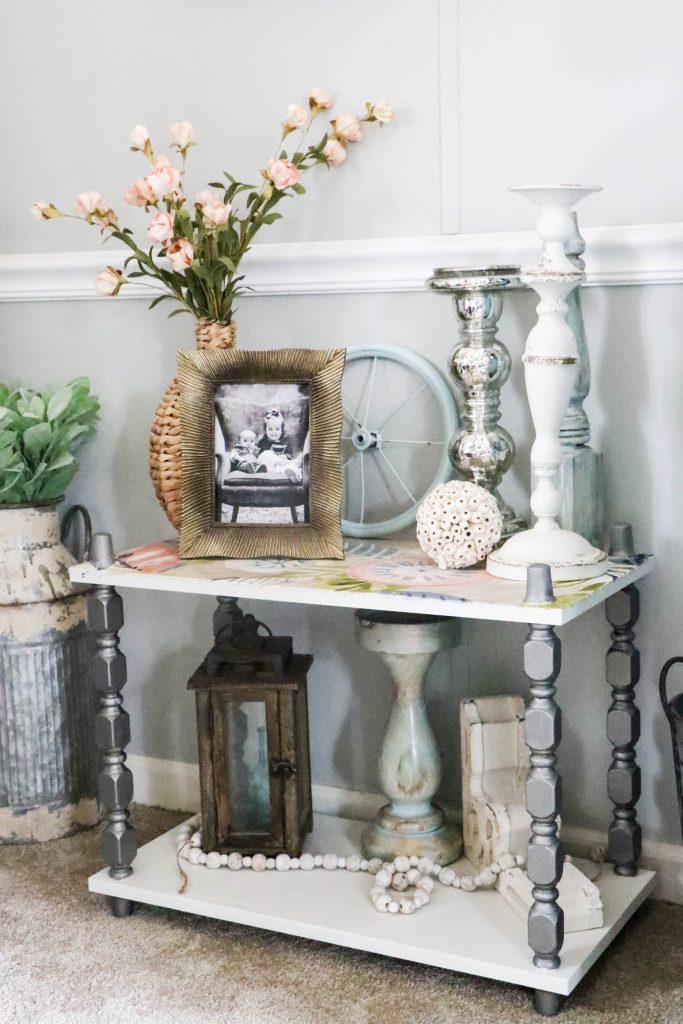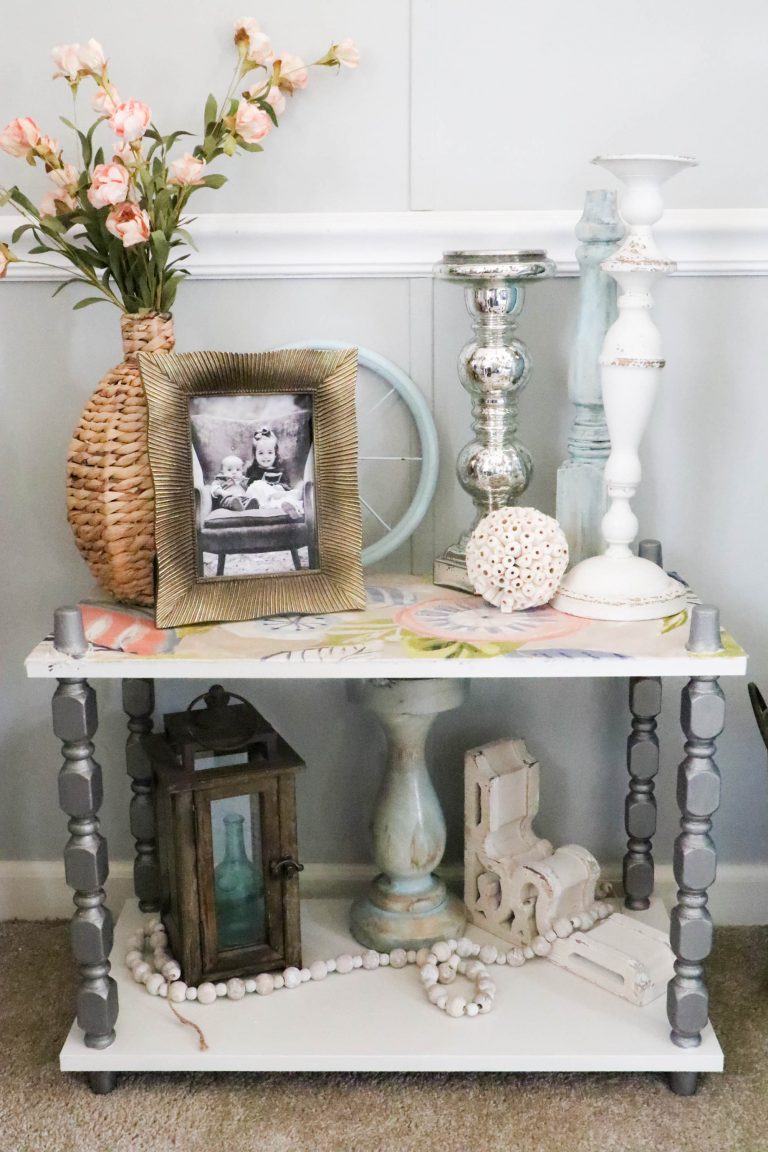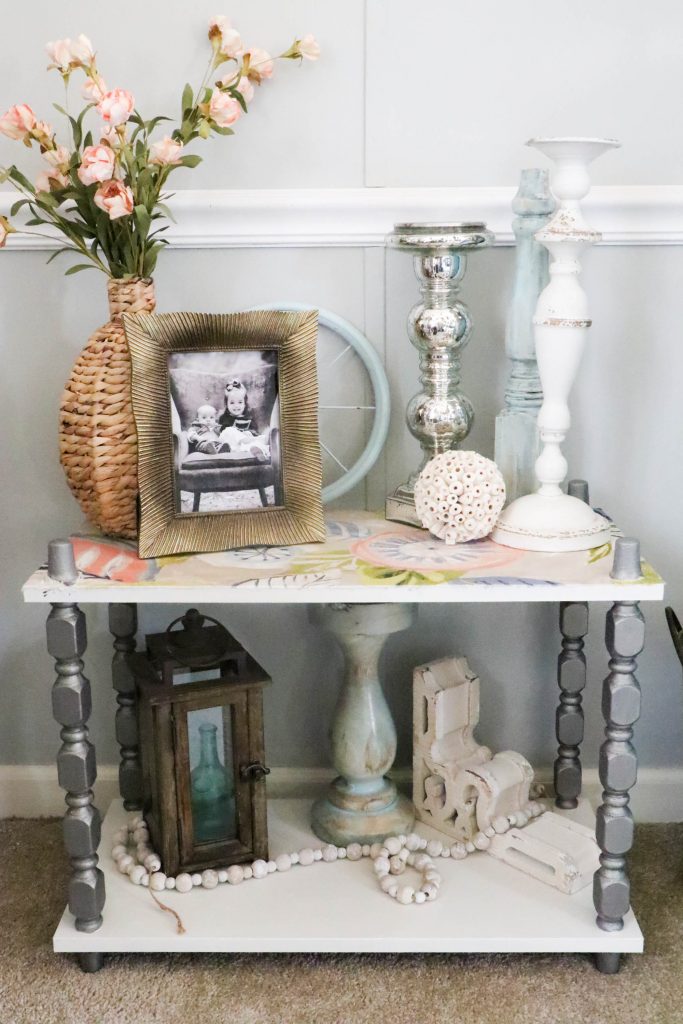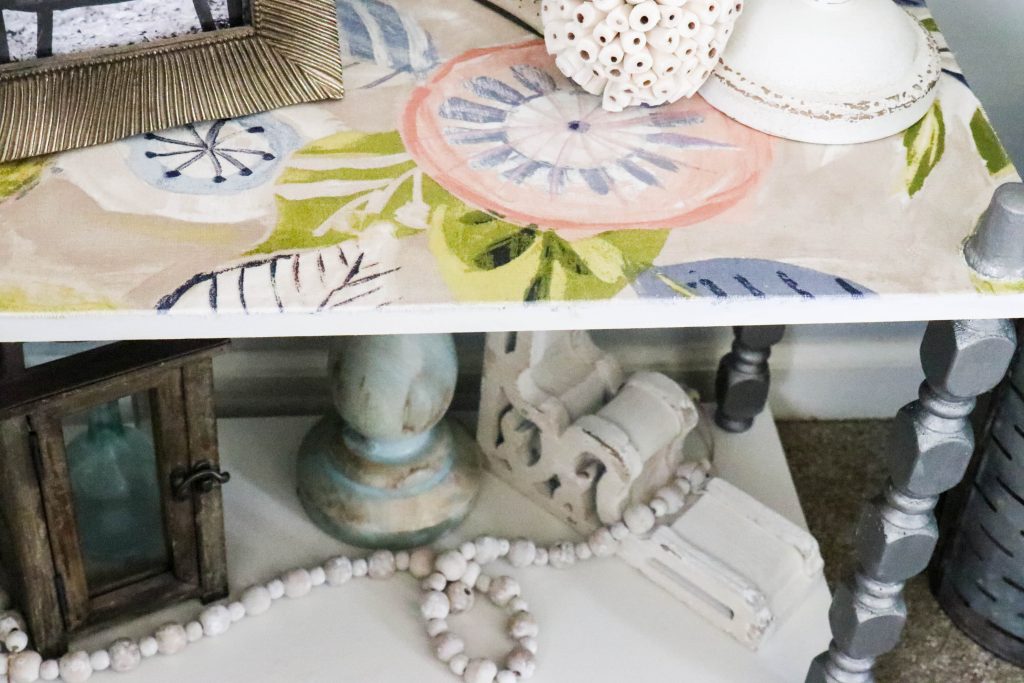 The fabric is from Hobby Lobby! I already had it from another project!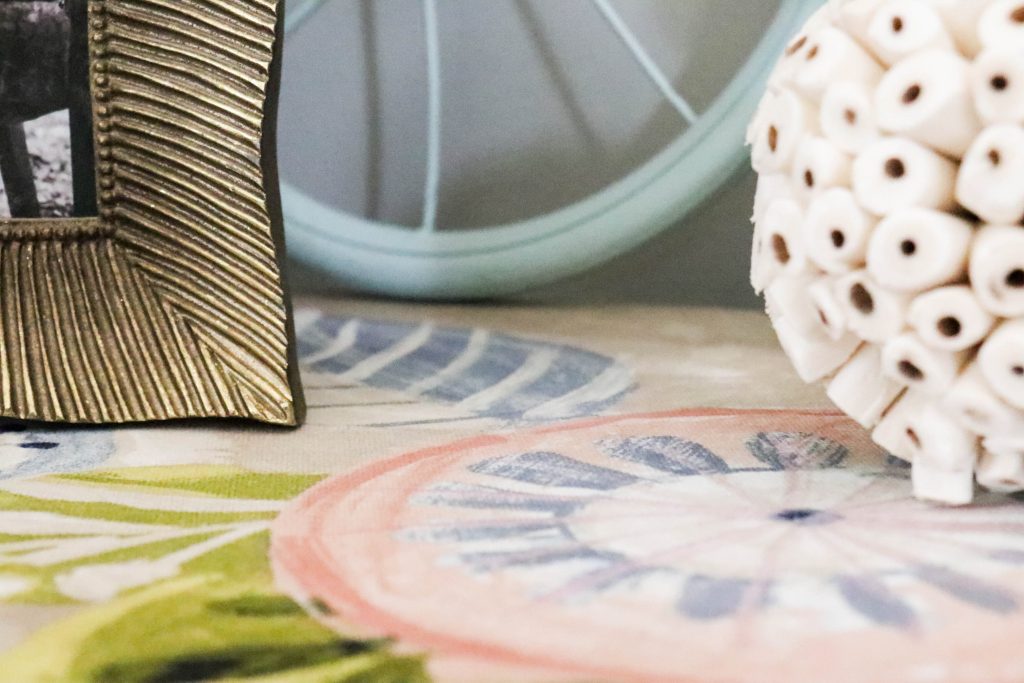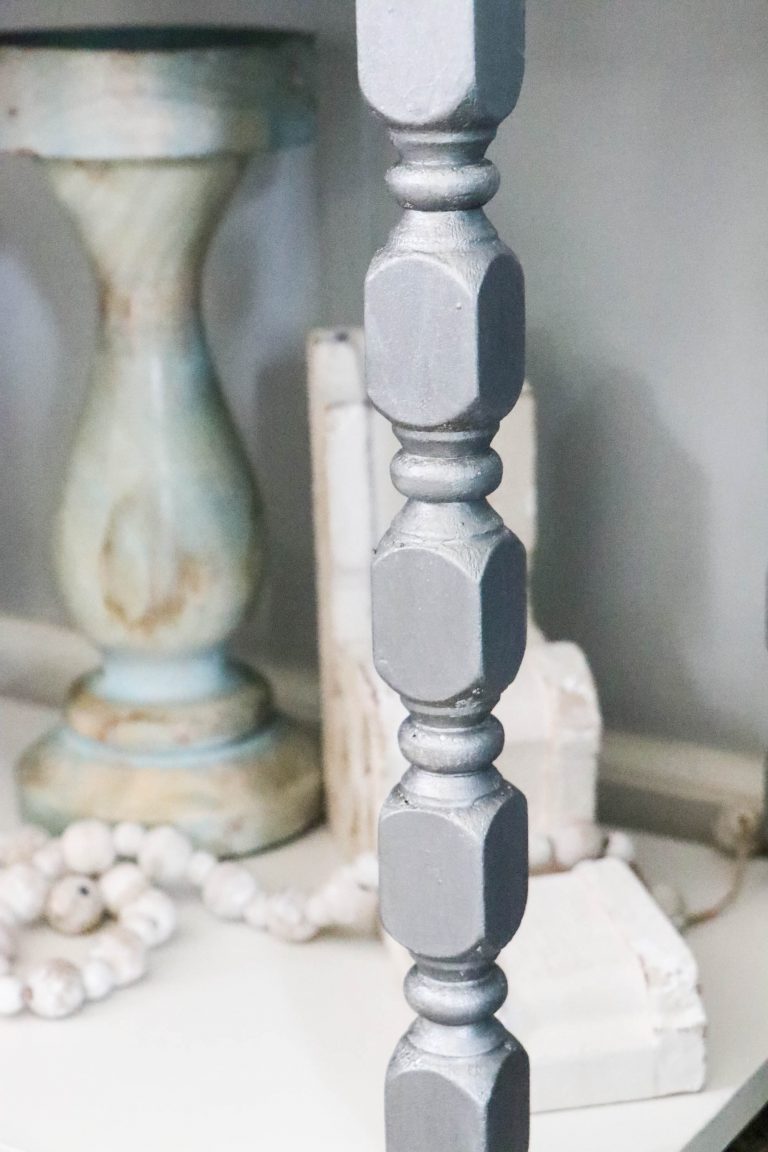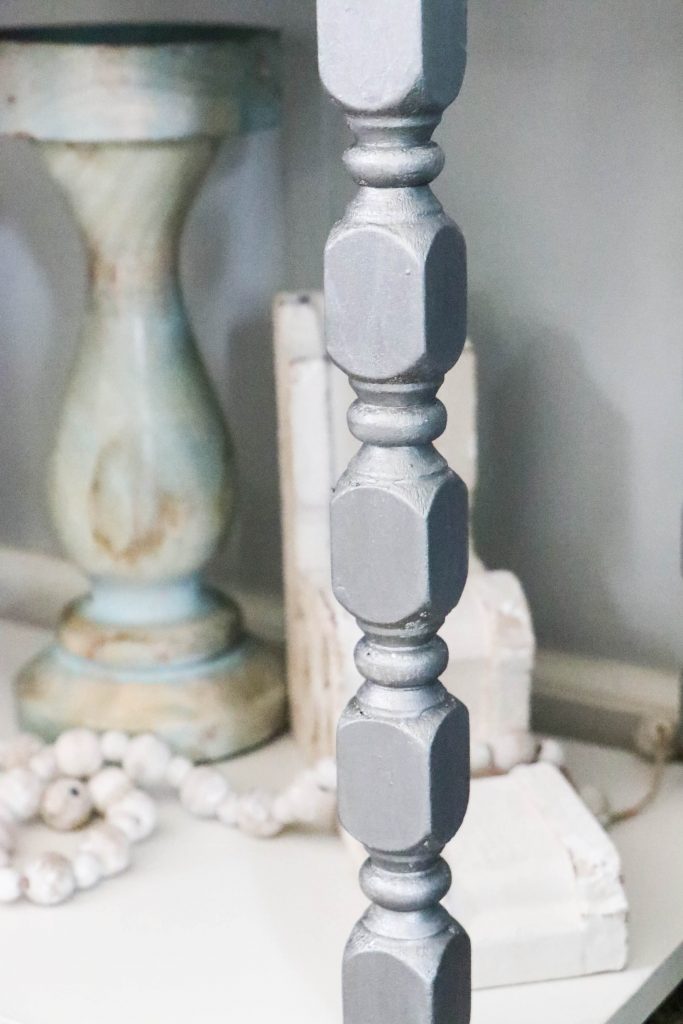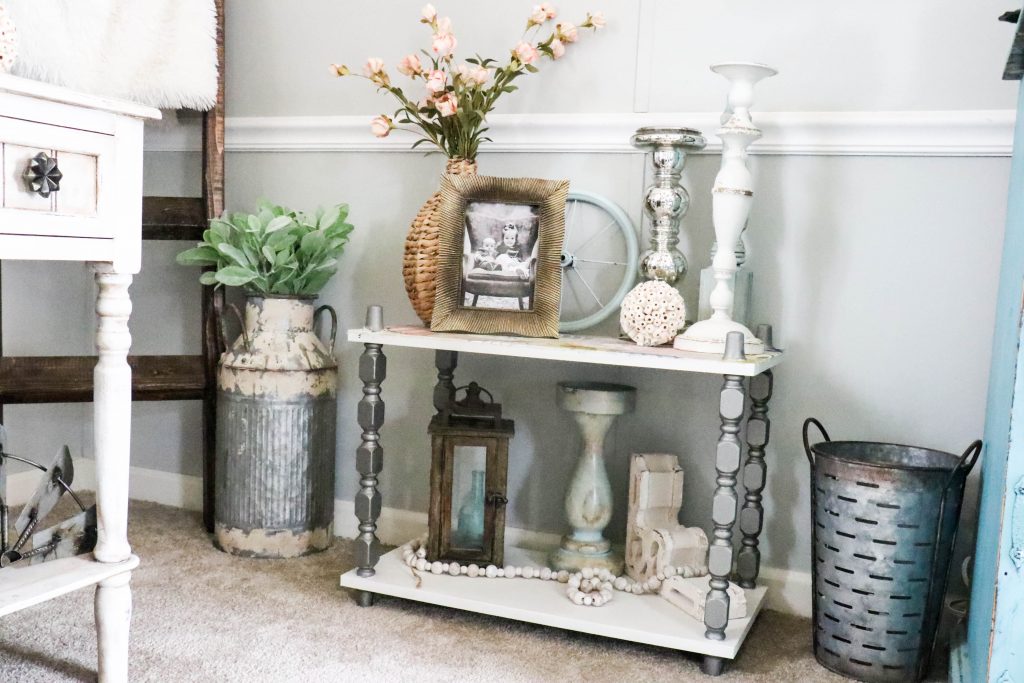 What do you think?! Tell me!
PIN FOR LATER!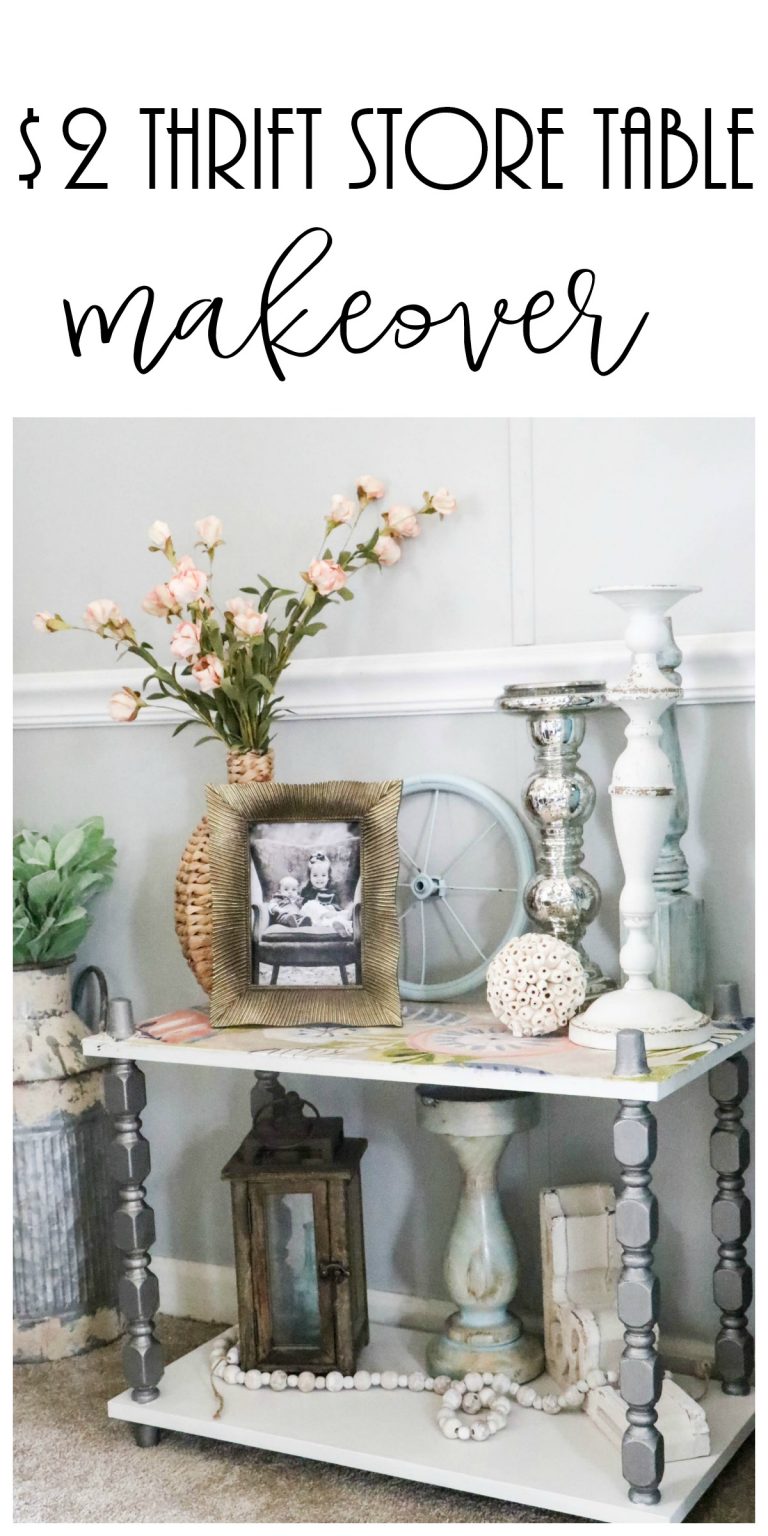 Are you following along on Social Media?! Please DO!
Facebook/Instagram/Pinterest/Email