Before I can even fully function of a morning, I have to have my coffee! Coffee is my friend. My total BFF.
I always knew that when we built this house, I wanted a designated area for all things COFFEE. I wanted it to be cute, functional and full of all of the things we would need daily for that perfect cup of joe.
Well, while we are still not to the point of actually SEEING my vision (although it has been fully relayed and will be done before too long), I wanted to share several inspiration pictures that I found when looking and getting ideas!
Maybe these will inspire you too!
**If you know the source of any of these photos, PLEASE email me at info.refabbed@gmail.com I had the hardest time finding the actual blogs to give credit to, and I ALWAYS want to give credit where credit is due**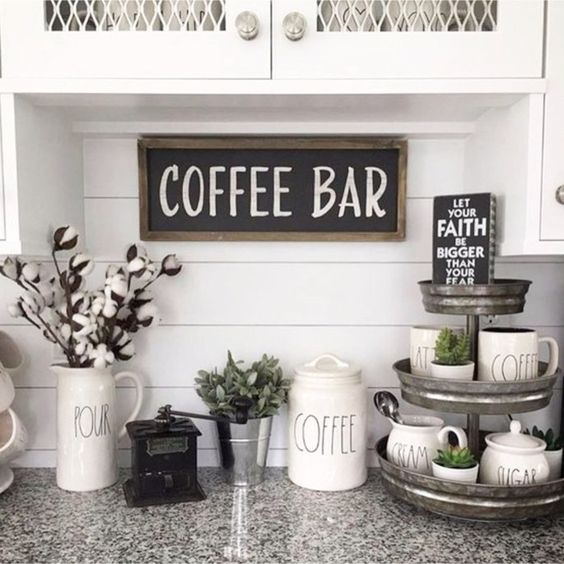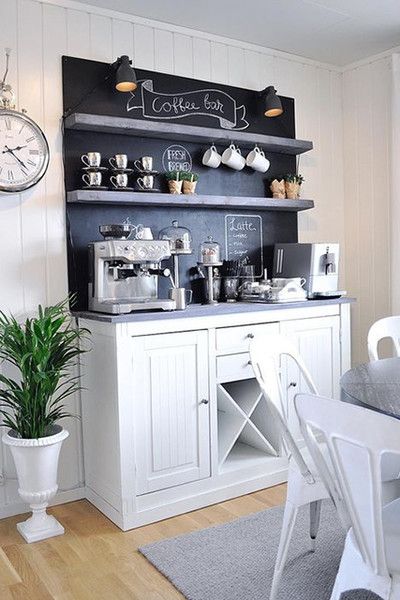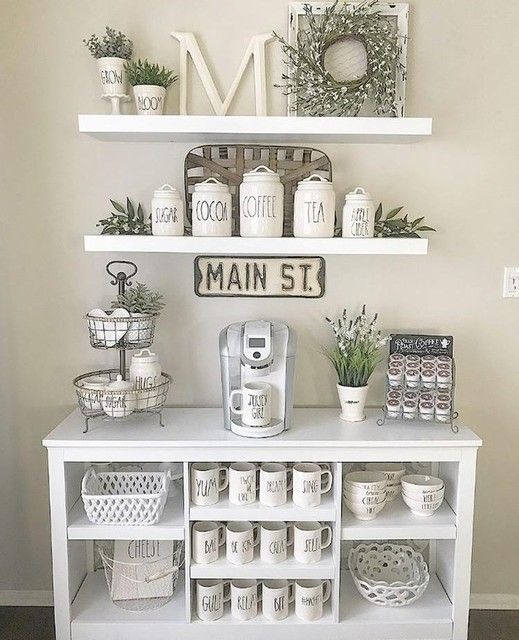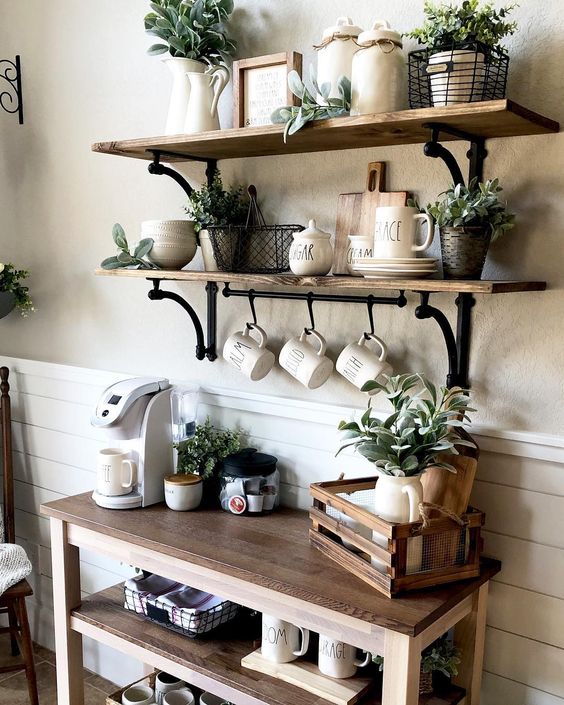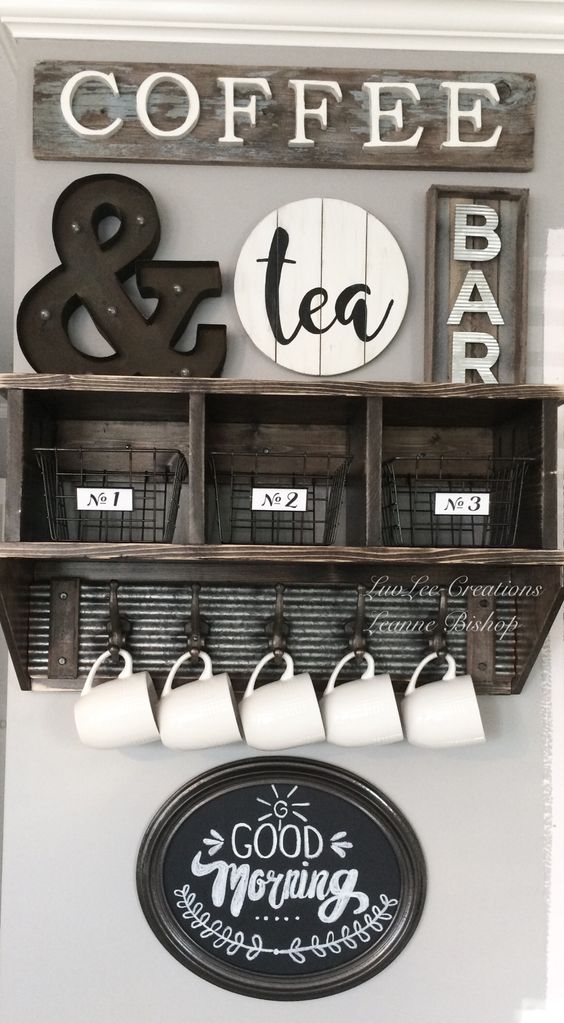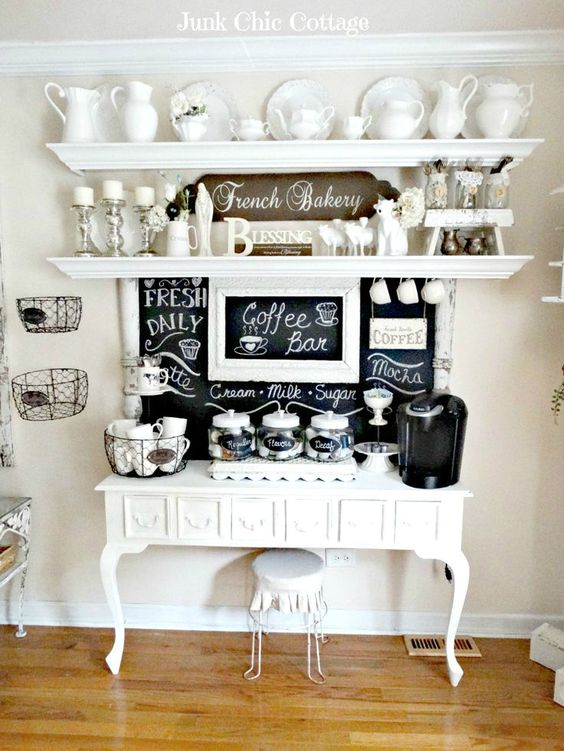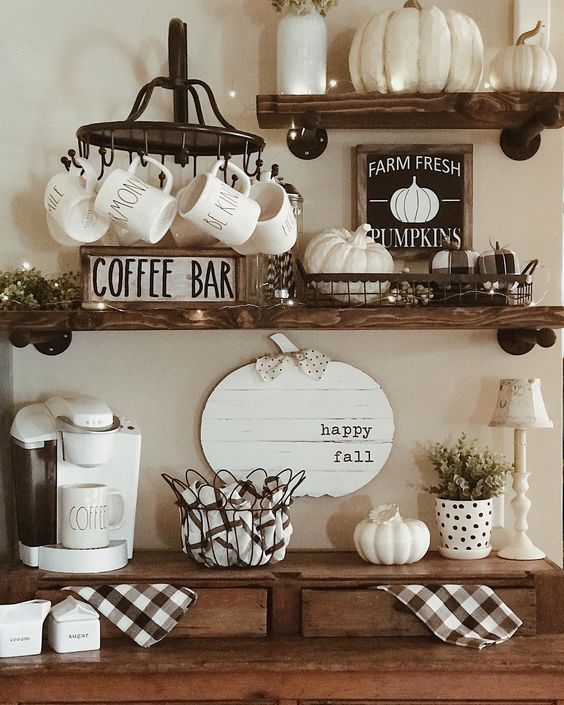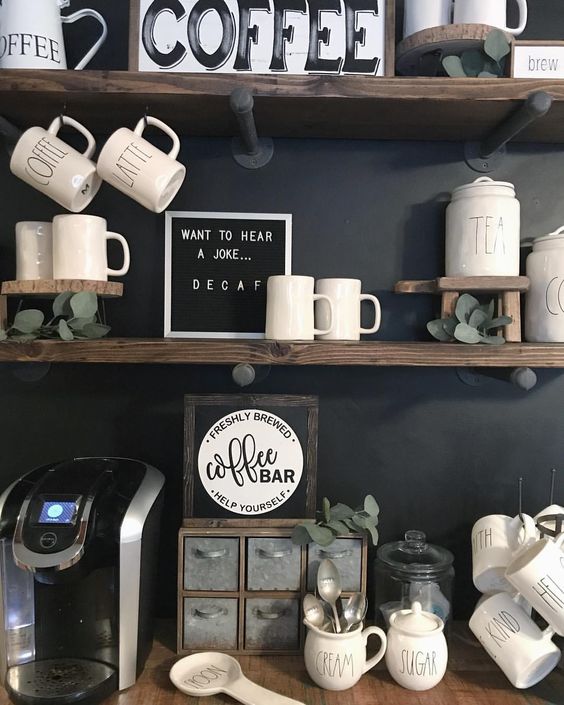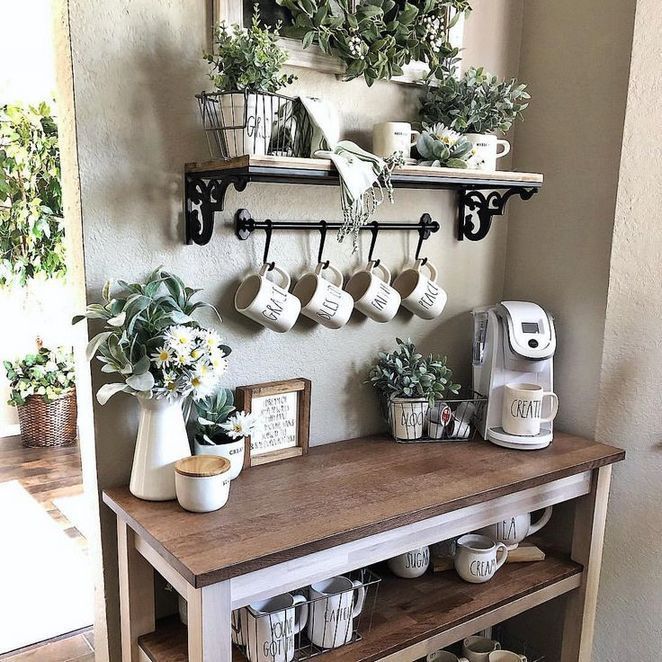 Gah…I told y'all the inspiration was real!
Have you ever seen such beautiful set ups!? I am so excited to see MINE come to life.
PIN FOR LATER!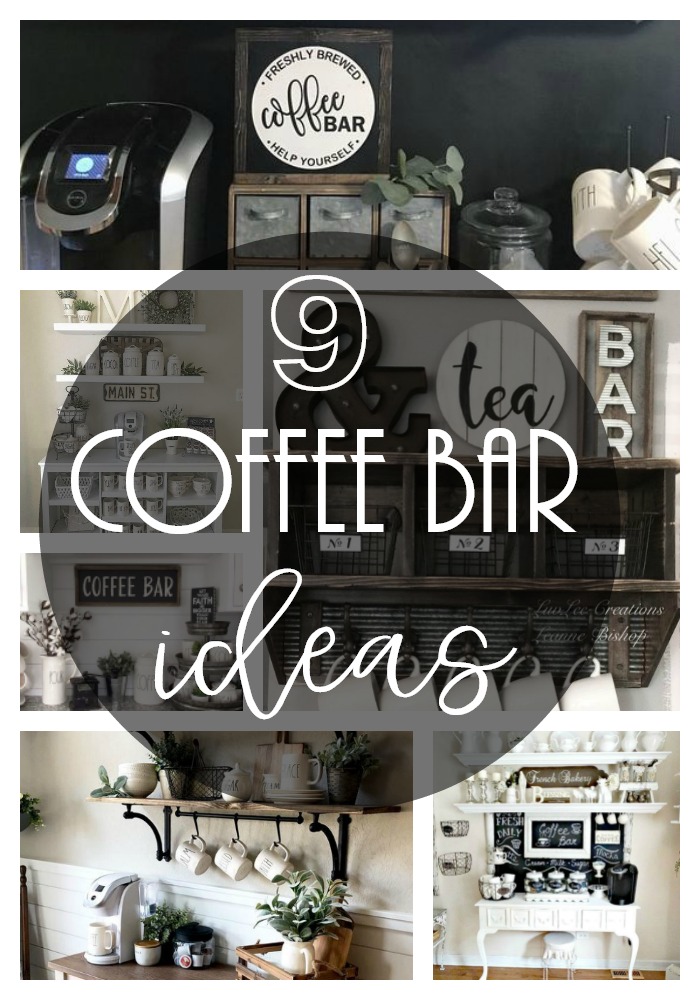 Are you following along on Social Media?!
Facebook/Instagram/Pinterest/Email