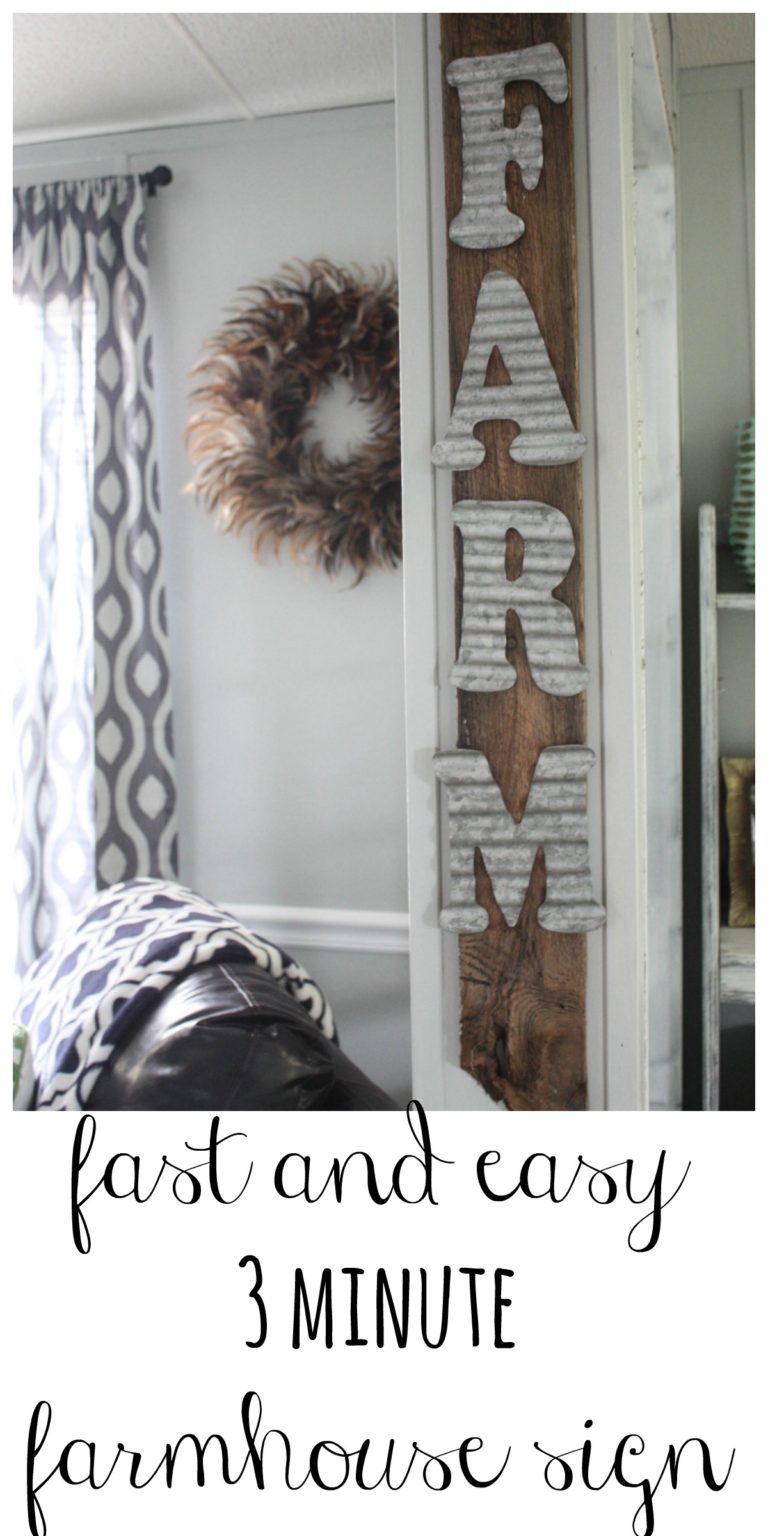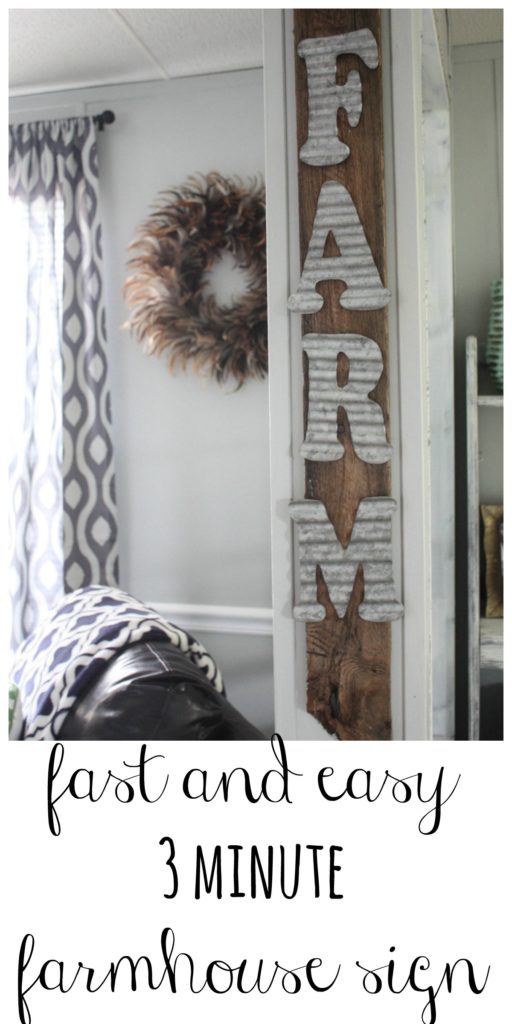 Whew! It is finally Friday! This has been a crazy week! I don't really know why, but I feel like I have ran non stop, and I have so much to catch up on around the house! I am hoping to take the weekend to simply get caught up, do some projects and just STAY HOME! To celebrate the end of a crazy week, I wanted to share a very simple DIY project. It took me 3 minutes from start to finish- and that is no exaggeration! These are the kinds of projects that I love to share with people!
To do this easy project, you will need 3 things:
1 small pallet board
Galvanized letters of your choice (I chose the word FARM)–These are $2.99 each at Hobby Lobby, but they run them 50% off every other week. They are on sale NOW…so I paid $6 total for mine.
Now, let's get started!
I had the small pallet board out in the storage unit, and I knew I wanted to use it to make a sign. I loved that it wasn't perfect at the end, and to me, that gave it so much more character. Removing the boards from pallets make AWESOME signs- and you can get them free all the time!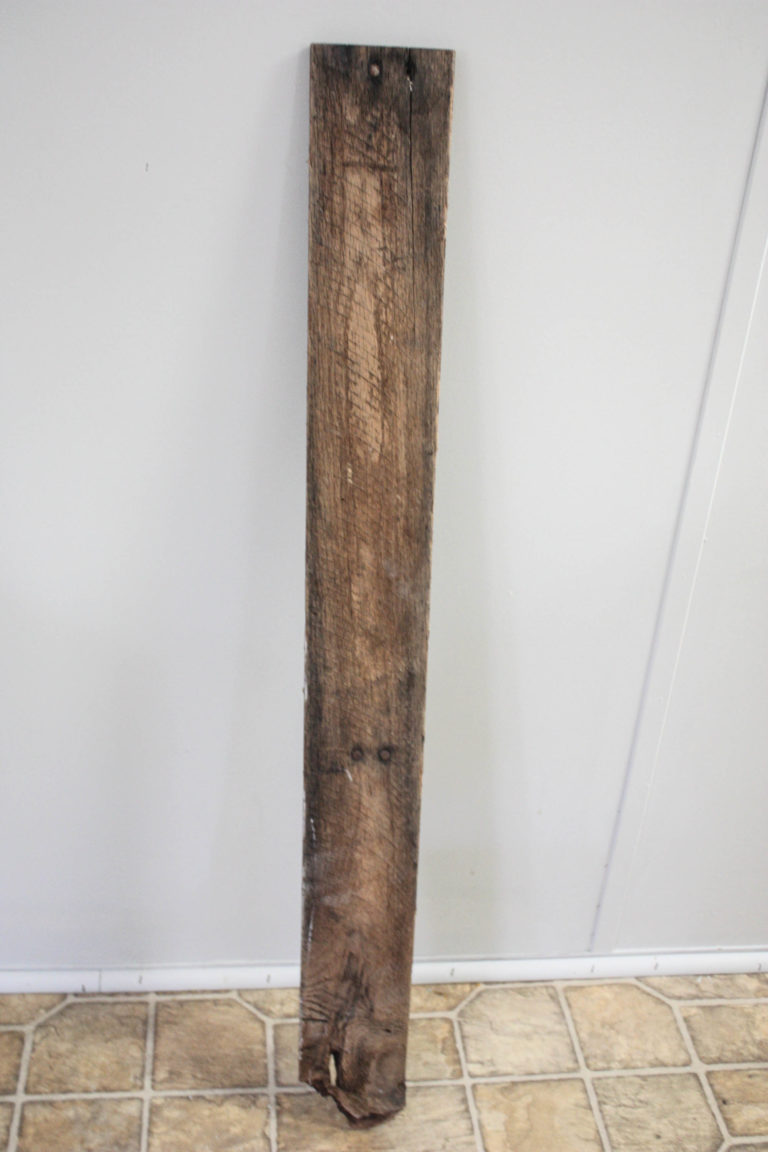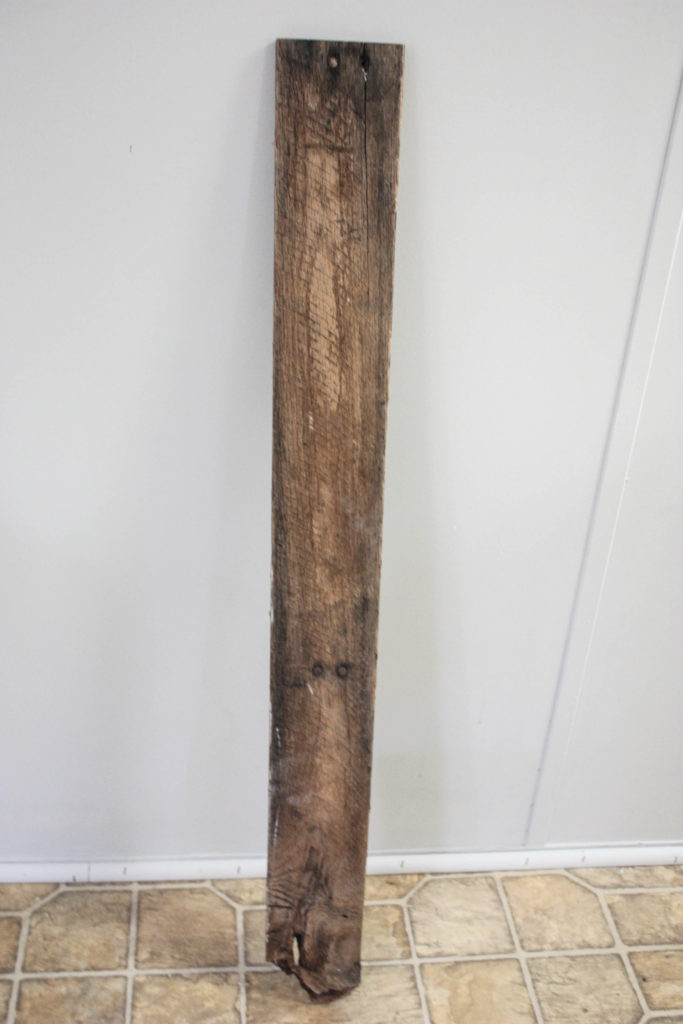 While shopping at Hobby Lobby the other day, I ran across these little galvanized letters. They were on sale for 50% off, and I knew they would be perfect to use on my little board. I decided to do the word FARM because I thought it would be the perfect length, plus- we are now living out on our farm, so it seemed fitting! I spent $6 total on my letters.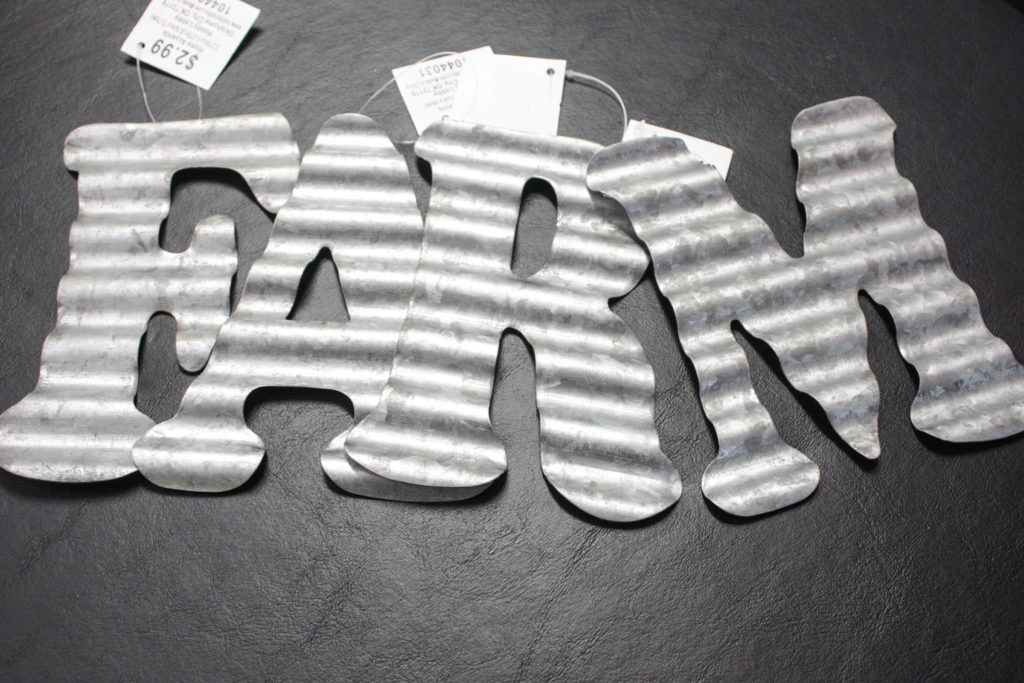 All I did was take my hot glue gun and glue the letters directly to the board. I wanted them to be imperfect and not exactly in line, so that it kind of matched the look of my board. Trust me, this glue holds these letters on very very good.
And here it is! I had the perfect little place to hang my sign, and I feel like it looks perfect!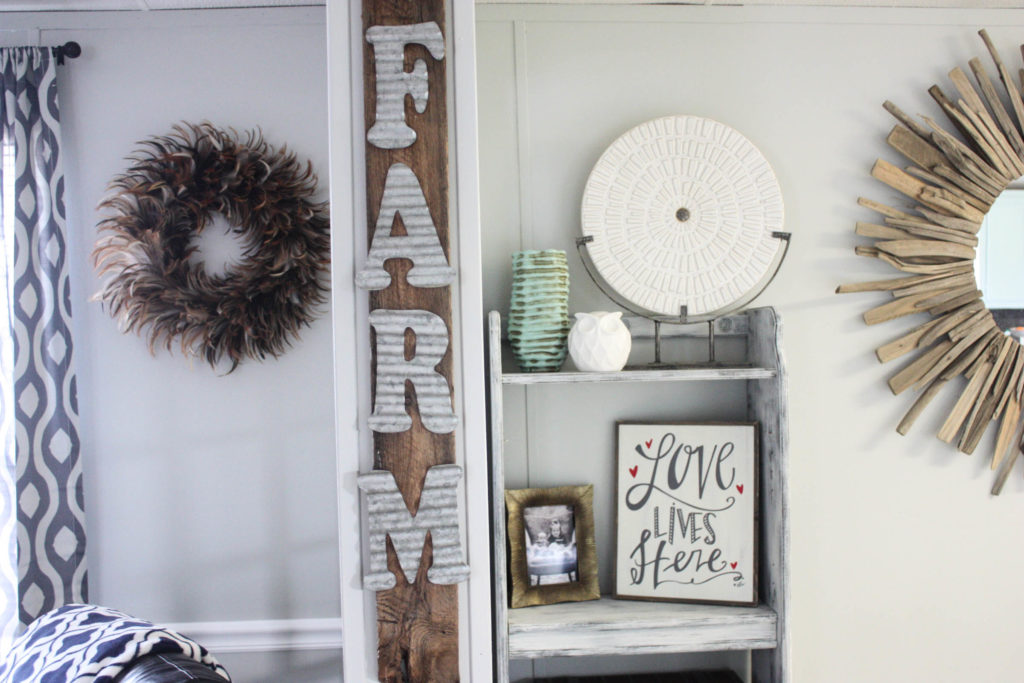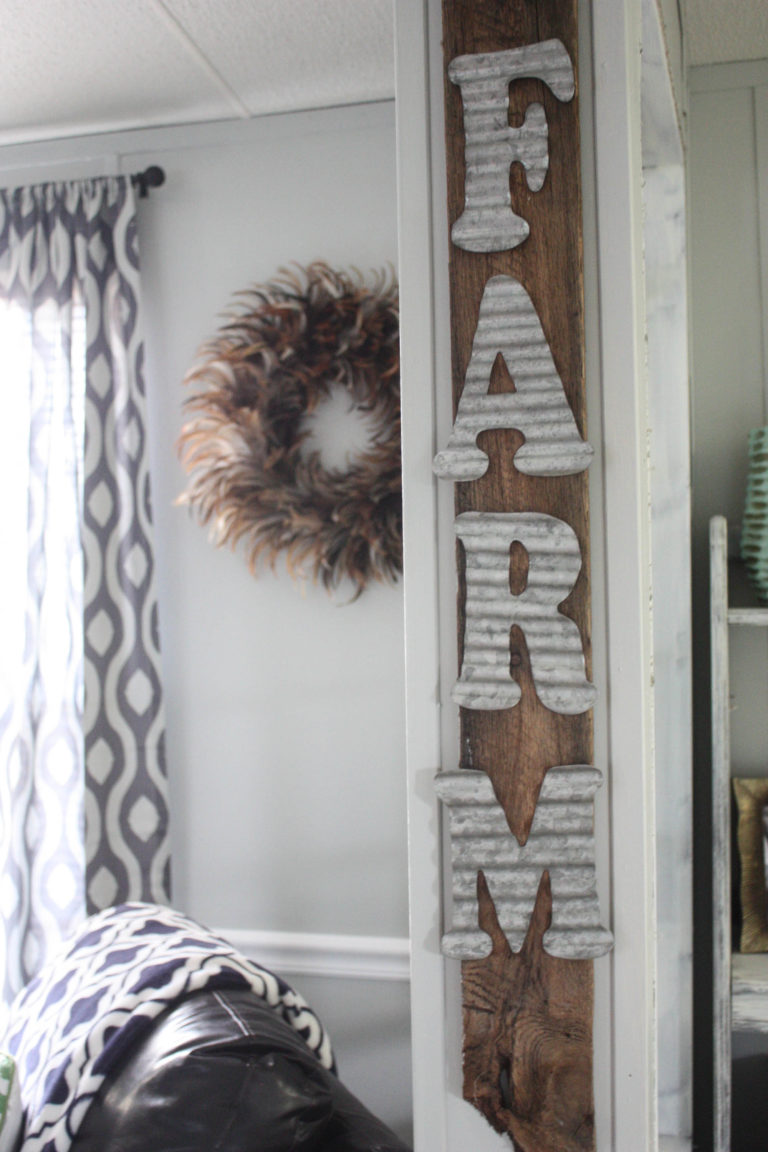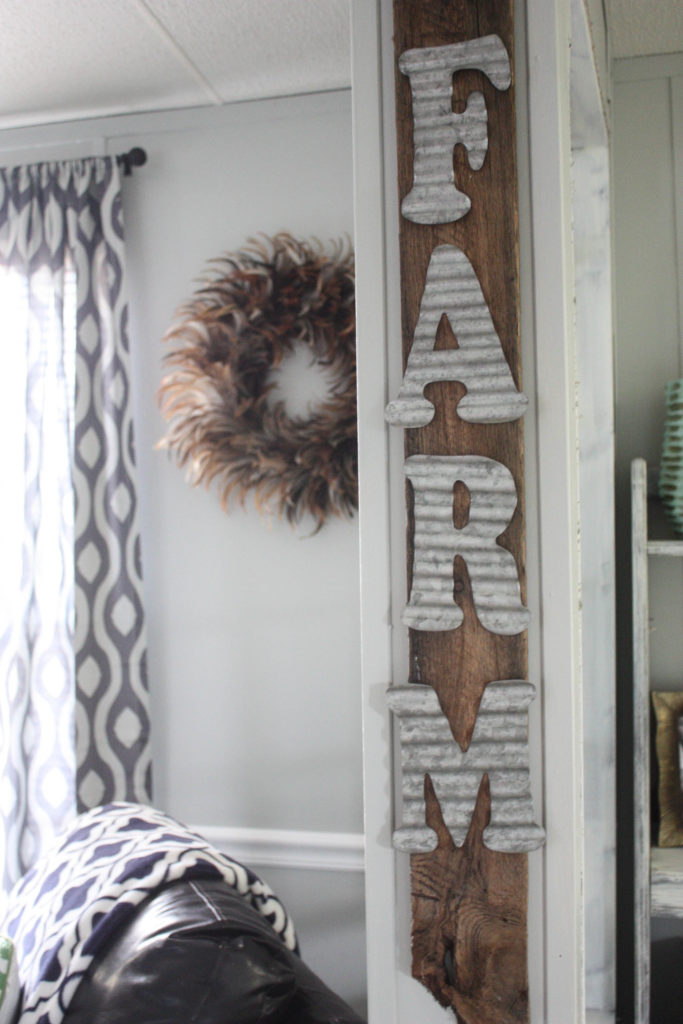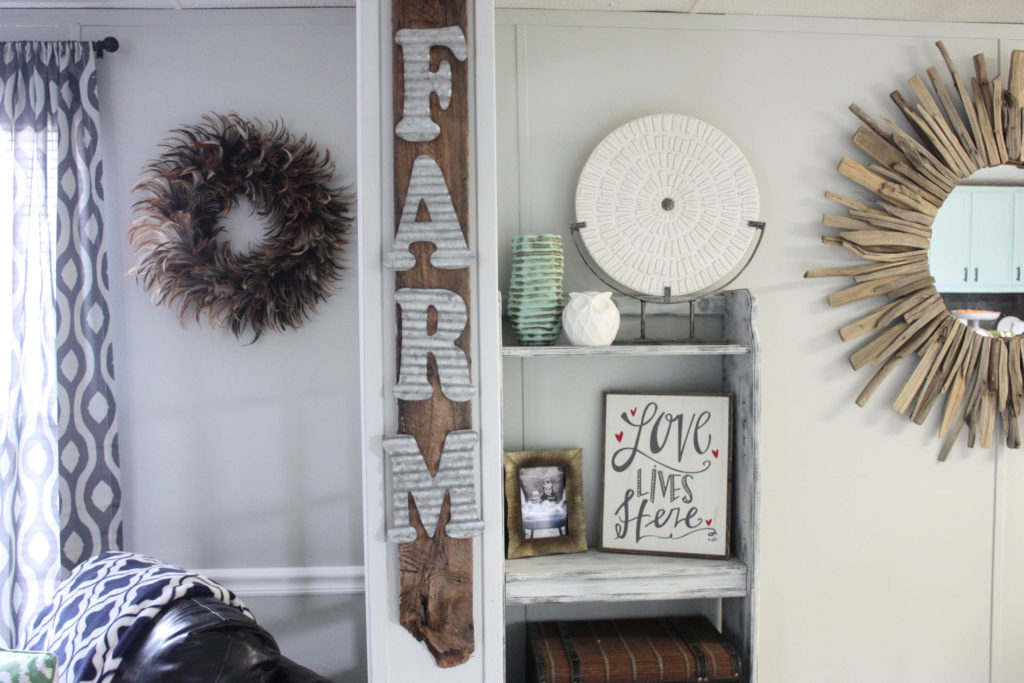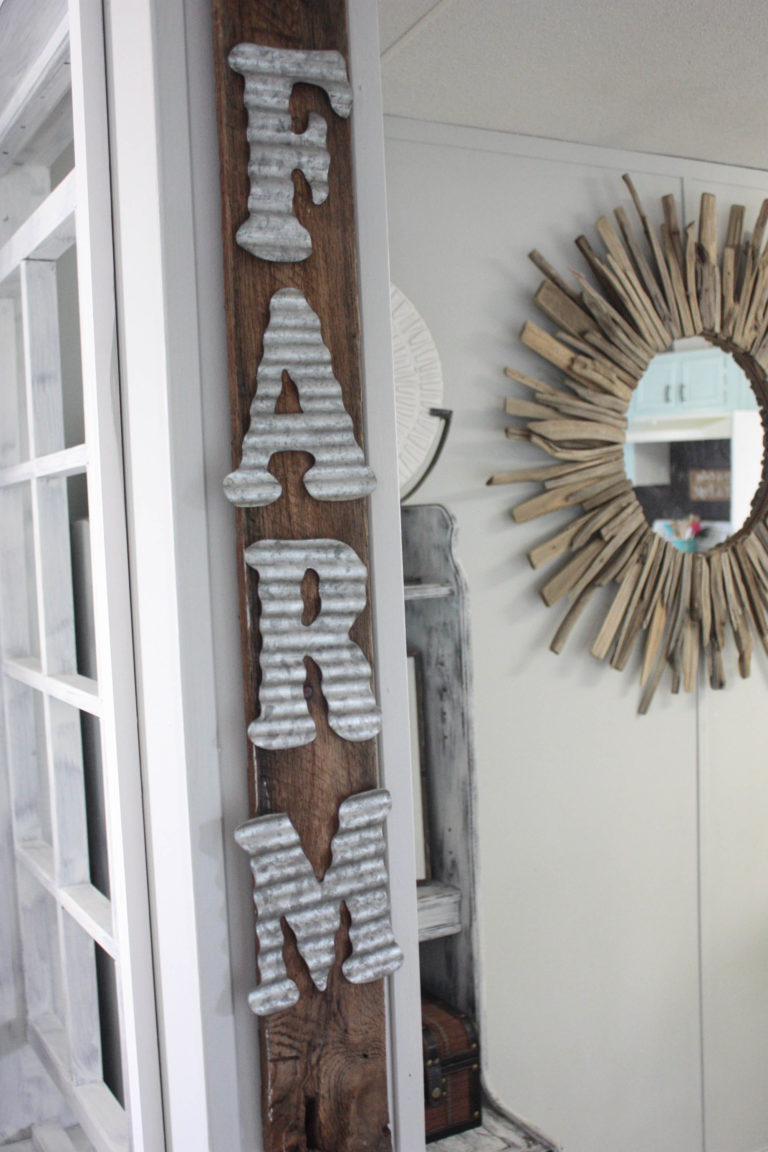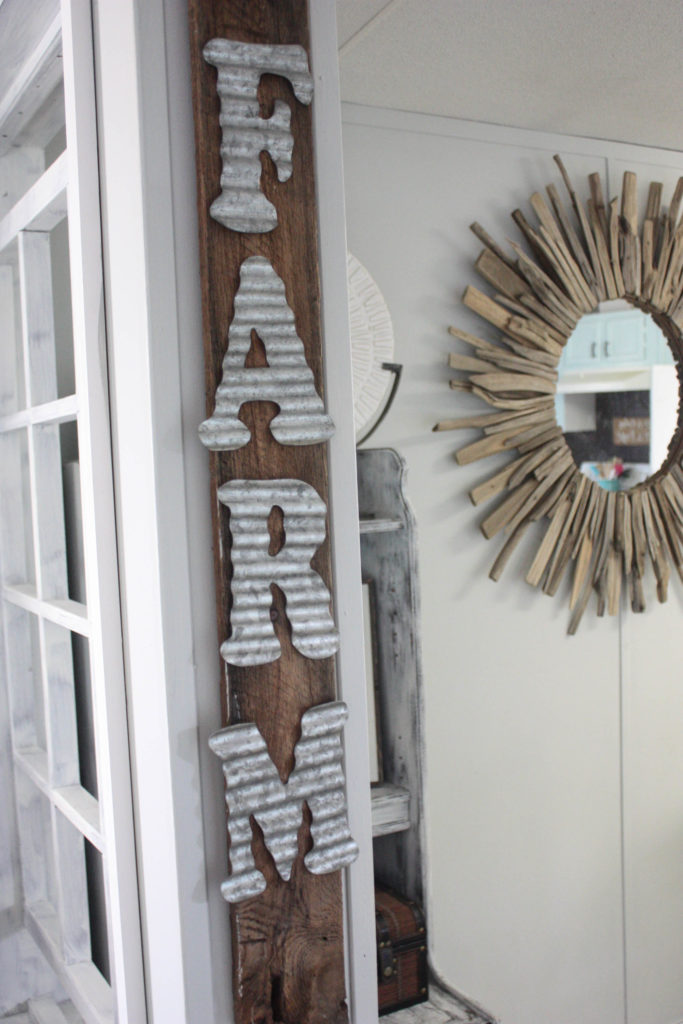 These little signs would make GREAT budget Christmas gifts! They take very little time to make and are only $6 for a 4 letter word.
TIP **To hang a pallet sign on the wall, I simply used a little saw tooth picture hanger and adhered it to the back. I used hot glue (have used it on many signs and it has always worked great as long as the sign is light- but you can use any kind of strong wood glue). Then, it is ready to hang!**
What word are you putting on your sign? What about JOY or NOEL for Christmas? There are SOOO many options!
PIN FOR LATER!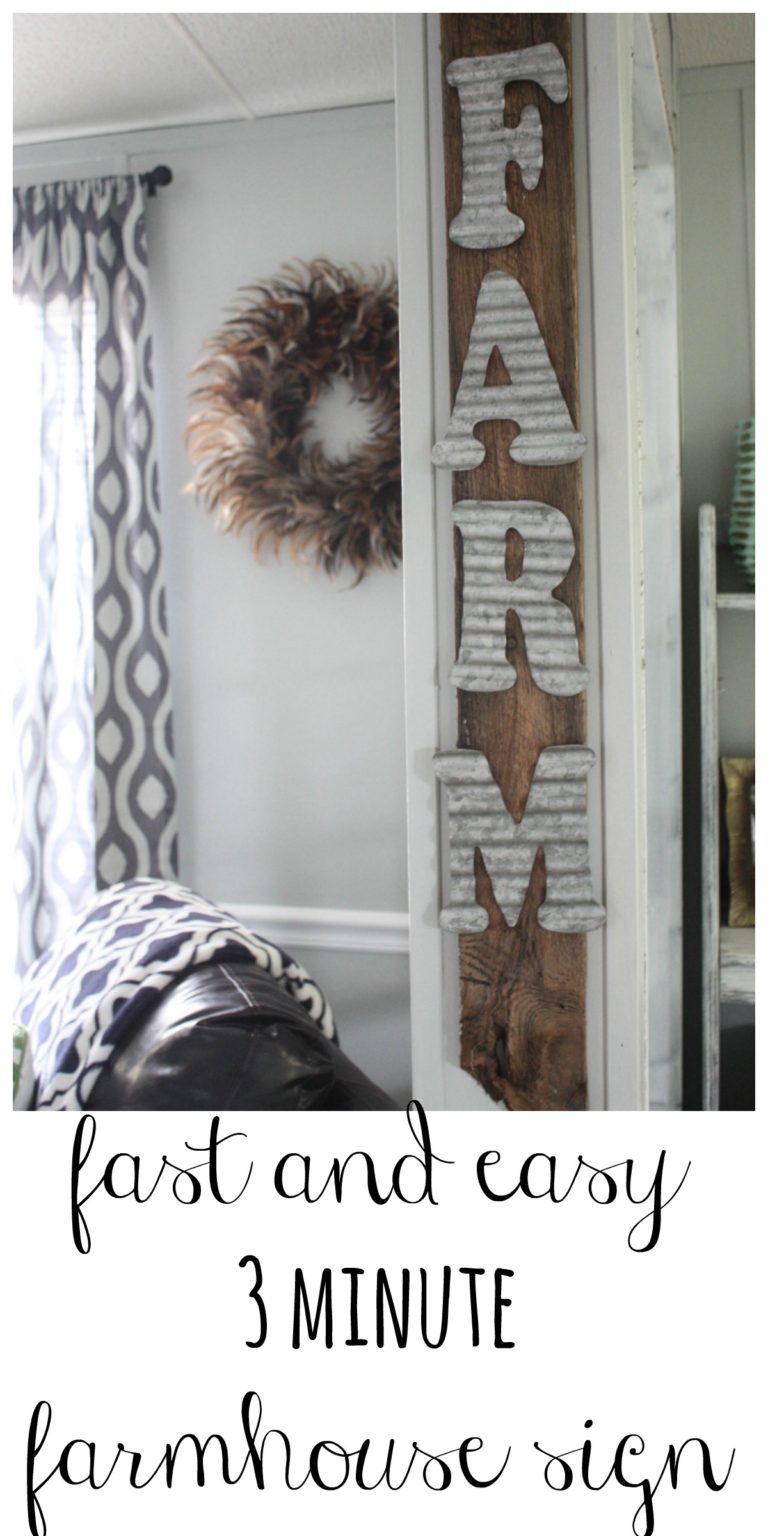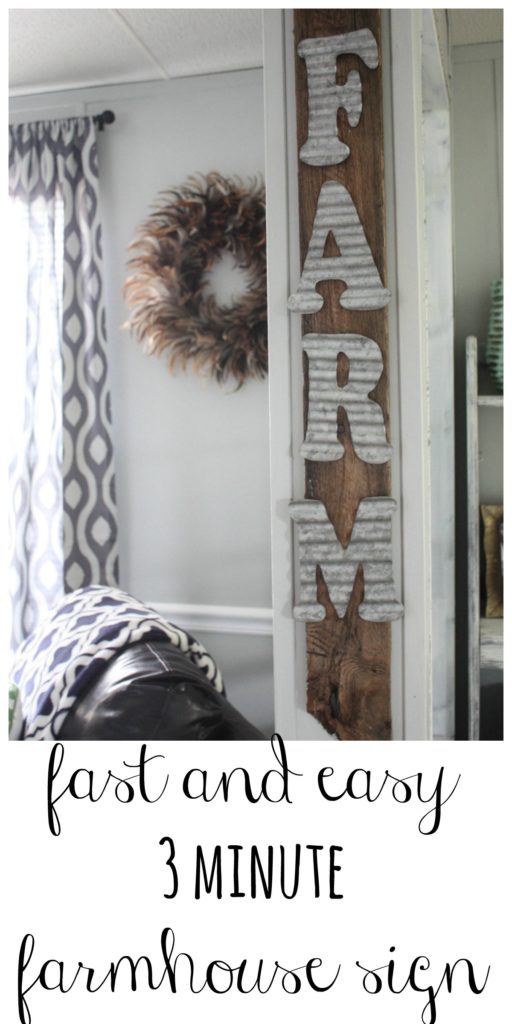 Do you enjoy these fun and easy DIY projects, budget decorating and fun makeovers? Follow along by Email and never miss a post!