I got the chance to go shopping for a few hours this week, and let me tell you….it felt GOOOD! I was loving perusing the aisles of some of my favorite stores and finding lots of goodies! I mentioned on a live this week that I went shopping and if anyone wanted to see some of my finds, and it was a resounding YES…so here we go!
I am just gonna post a pic and where I got it, so that you know. If I remember the price, I will put that!
I absolutely ADORED this blanket!!!!! I snuck it in the house and put it on my vintage theatre seat so that Brandon wouldn't see. He tells me all the time…"We do not need more blankets"…and I simply don't need that kind of negativity.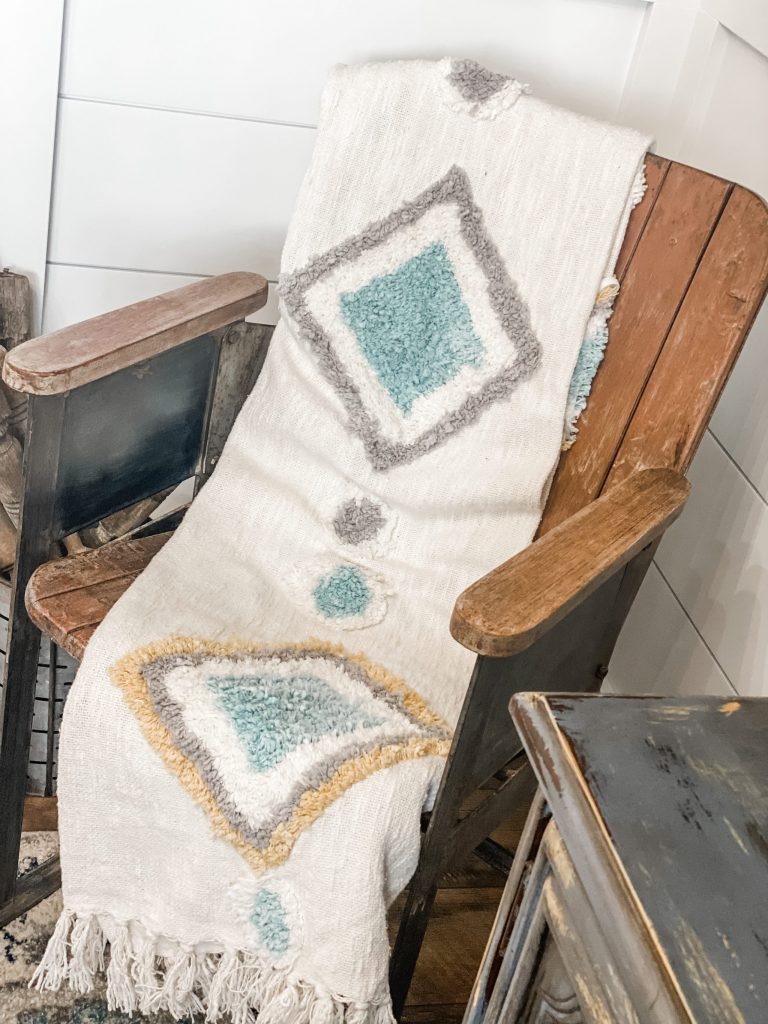 I thought this was adorable! It was from Hobby Lobby on clearance for around $5! I got it for the Re-Fabbed Office! If you didn't see that reveal, it is on the blog HERE! It is nowhere near complete- but it is off to a great start!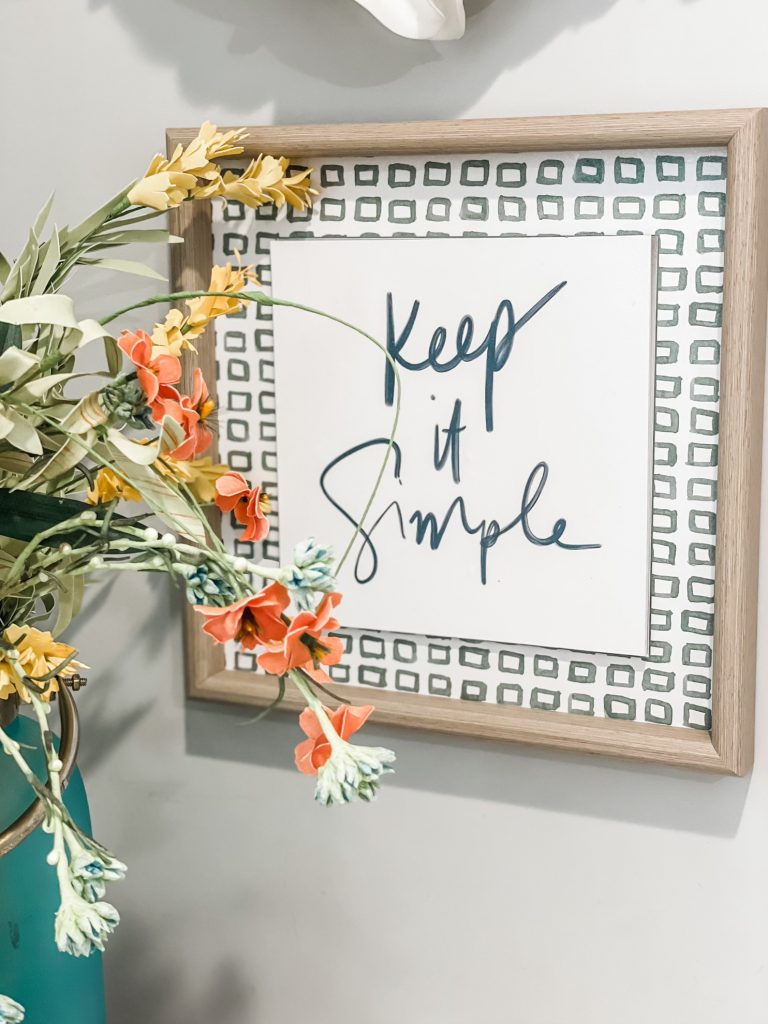 This speaks for itself. Look at this super large wooden bead garland!!!! I found this at Kirklands, and while it wasn't a "bargain", was a must have!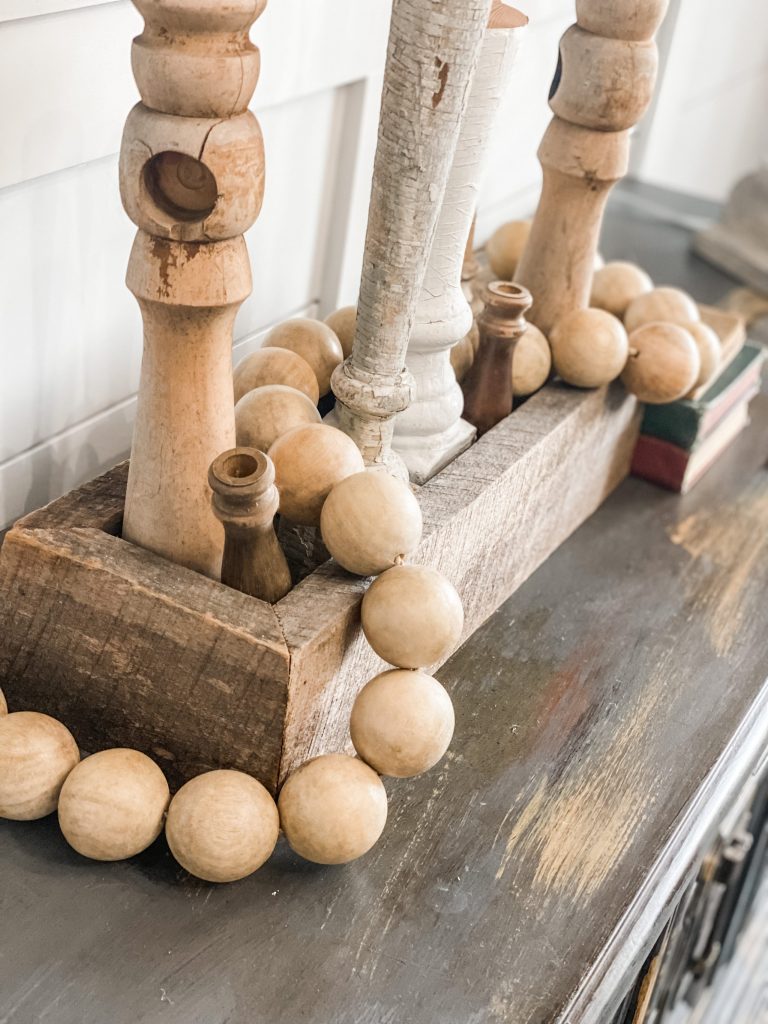 I loved this next piece too. I was looking for something to replace what was hanging in that spot in my dining room, and this was PERFECT! And…it was on clearance at Kirklands for around $14!!! I loved the gray!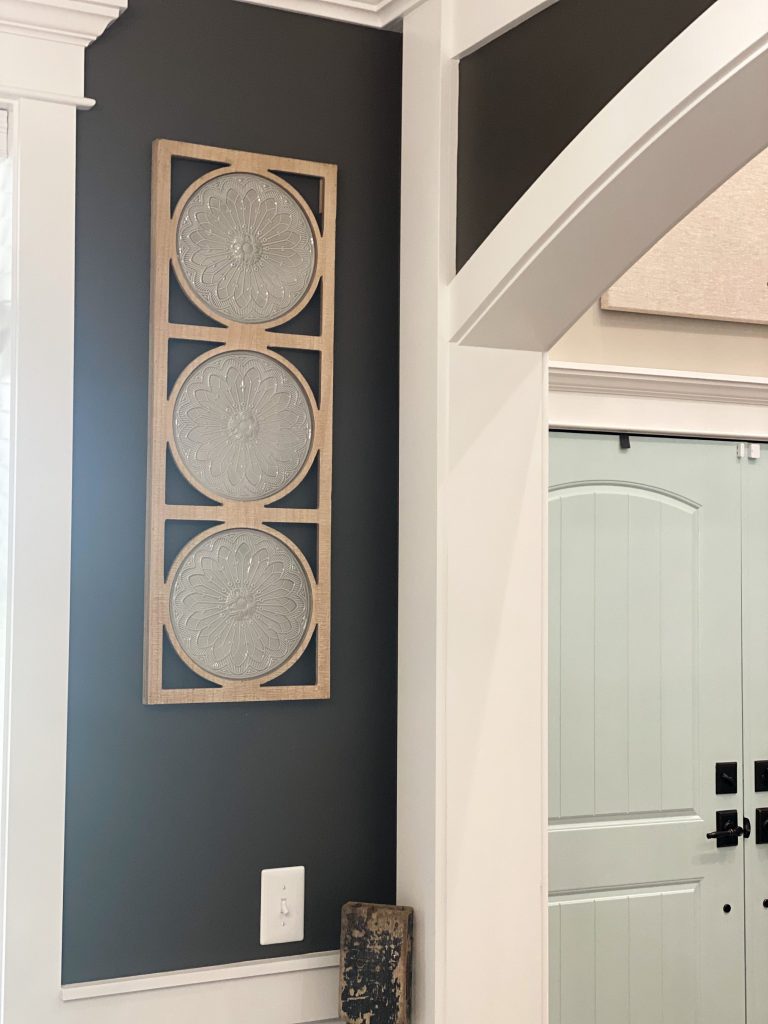 This set of canisters called my name. White with dots…yes please. They were from Burke's outlet and under $20 for the 2 of them! They are now at my coffee bar!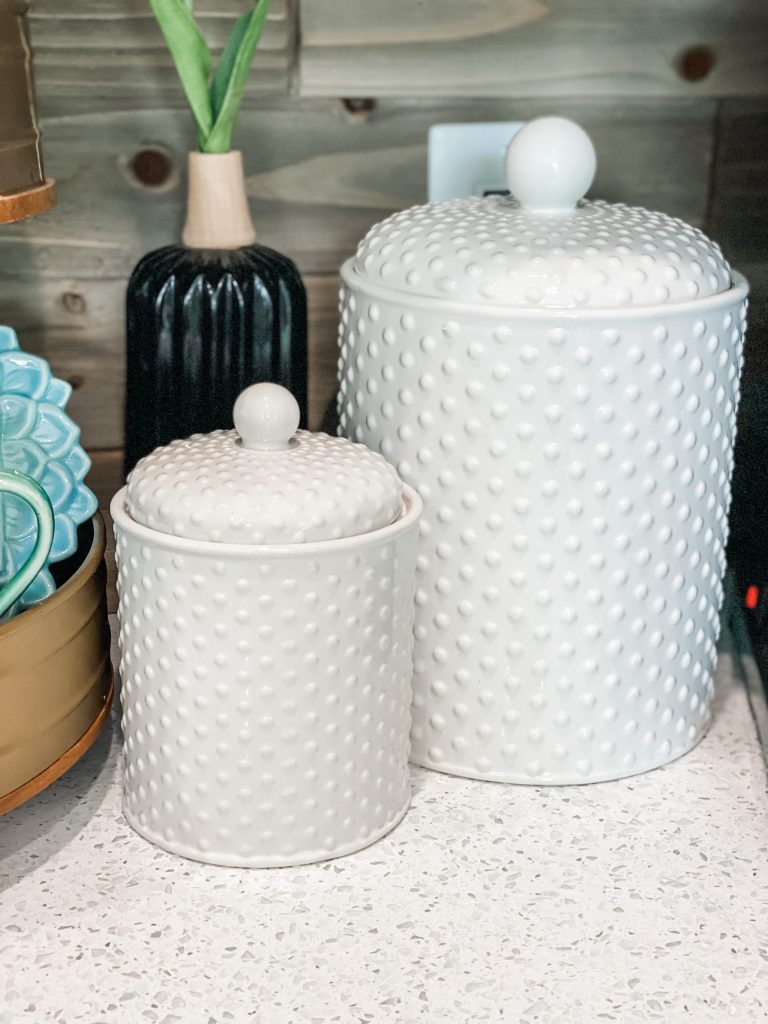 THIS PIG. I was at my Mom and Dad's house a few days ago and she had this pig and a rooster just like it hanging in her kitchen. I FELL IN LOVE. She said they were at Hobby Lobby in the 75% clearance!!! WHAT?? I went to mine a couple days later and did find the pig, but they didn't have the rooster (don't worry though…my mom went and got me one at hers!! whoo hoo!!!) Only $6 for this colorful preciousness!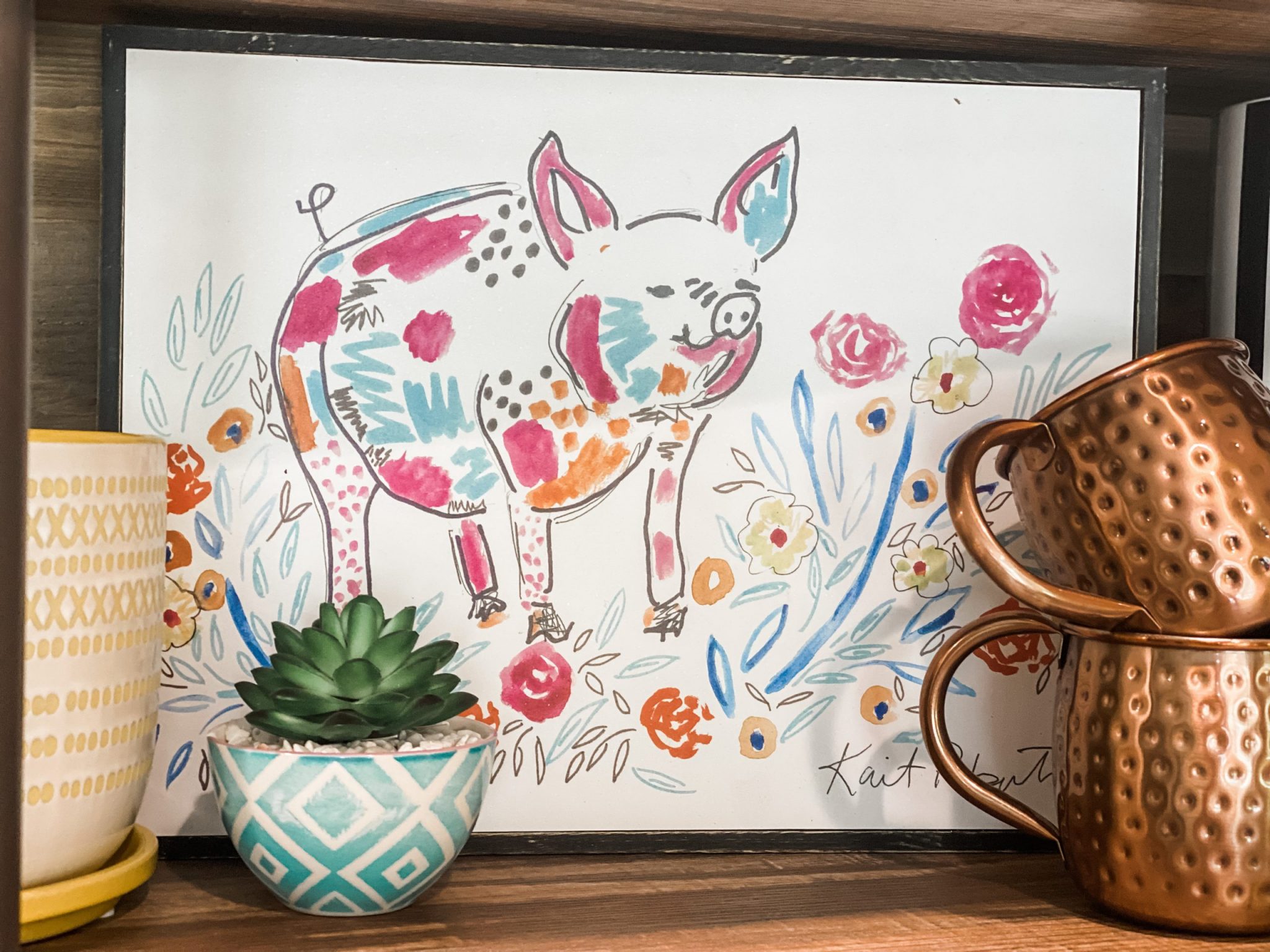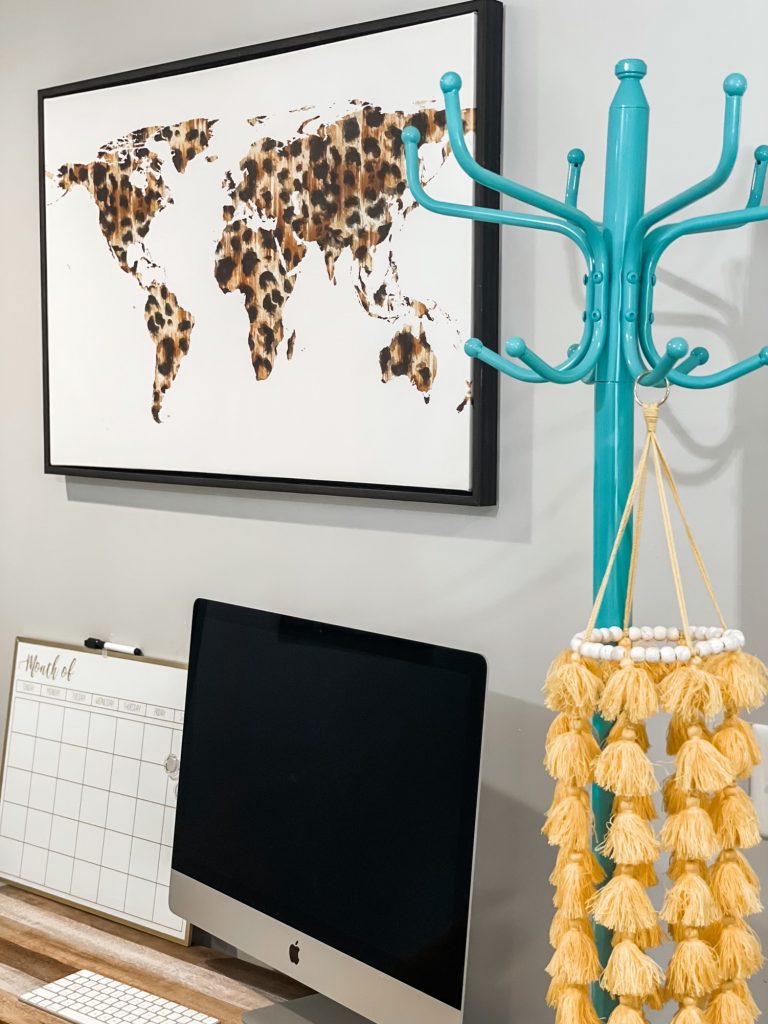 This world map….in LEOPARD. Need I say more? Well, I have to say more because guess what??? It was 75% off at Hobby Lobby!!! $14.99!!! It looks amazing in the Re-Fabbed Office!!!!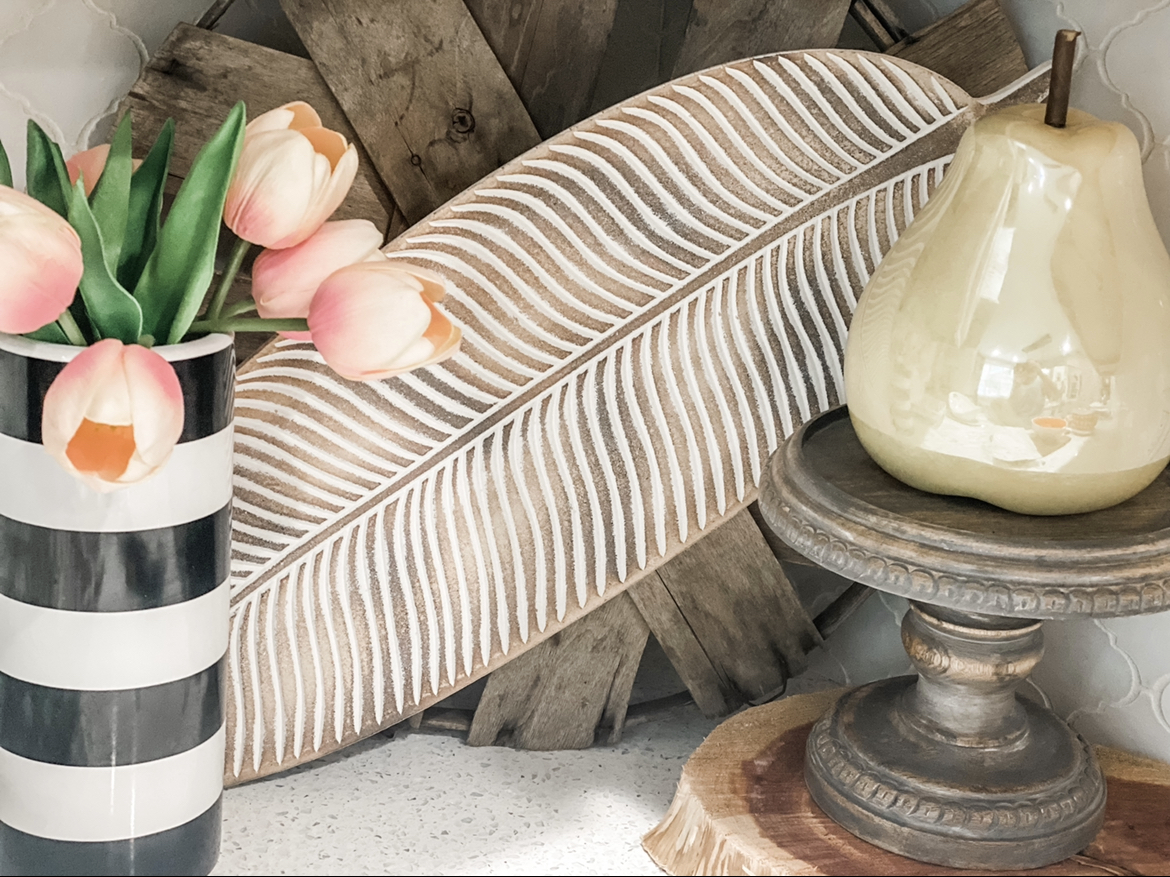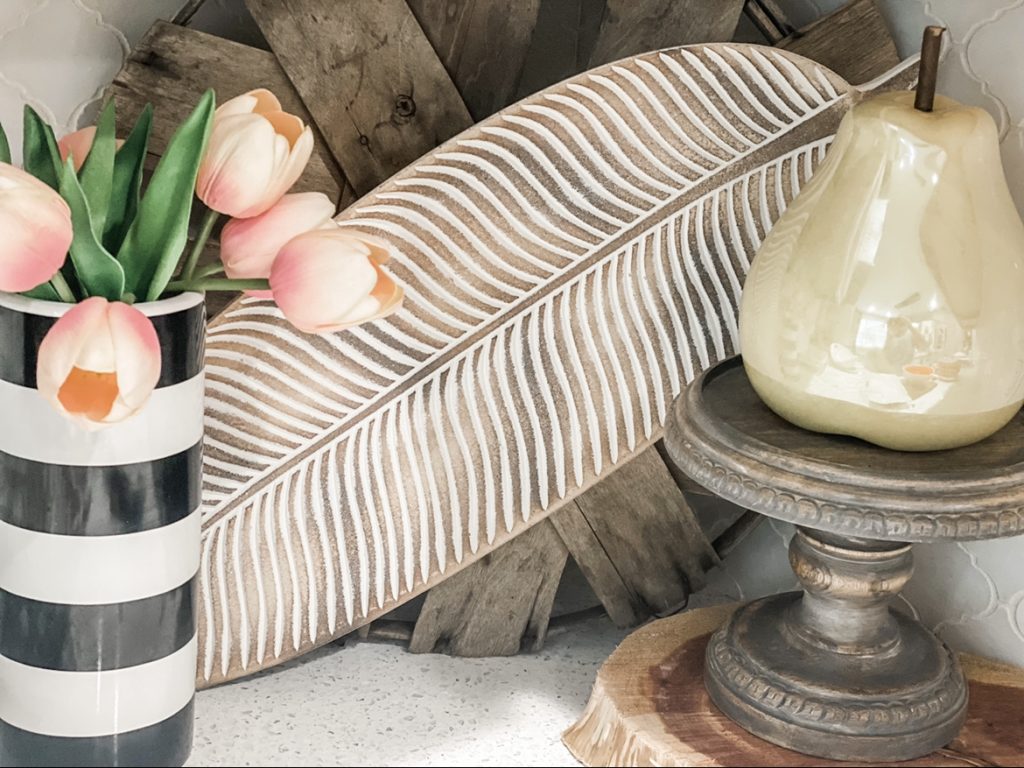 Last, but certainly not least… I found this GORGEOUS wooden leaf at Dollar General for $8!!! I have it mixed in with some other decor in the corner of my Kitchen!
If you wanna see more shopping hauls in the future, just let me know!
Make sure you are following along on ALL THE PLACES so you don't miss a thing with those wonky algorithms!!!