If you've never been to the big apple, then you might not be aware of the MUST HAVE things you need to pack… trust me, I know the feeling!!!
I have been 4 different times, and did different things each time… and I have found that a few specific things I brought with me made ALL the difference! My most recent trip (speaking of… all the details from that trip will be on the blog SOON!) made me realize that lots of people might not know these helpful things to bring along with them- so, I thought I'd help those people out!!
This is an ABSOLUTE must… especially if you are planning on using your phone to take pictures! Our phones were almost dead by the middle of the day EVERY day, because we were taking so many pictures. If you aren't planning on going back to your room during the day, then you better be safe and take one of these… but MAKE SURE you have the proper cord that connects to your phone! (If you have an IPhone, a normal charging cord will work!)
This is the exact portable charger we both used… and I HIGHLY recommend it. It's less than $20, and will keep your phone full of juice! Speaking of, this is a nice segway into my next item…
Goodbye to the days of packing around a large camera around your neck to get a decent photo… most phones do just the trick!
Now, I'm not saying it's bad to use a real camera of course- but if you have any of the newer iPhones, the picture quality is AMAZING!!! It's perfect for all the pictures you'll be taking throughout your trip.
I have an iPhone 11 Pro Max, and I get asked ALL THE TIME what I use to take pictures because they are CRYSTAL CLEAR… this is it! I'll be sharing TONS of pictures in my upcoming blog post all about my most recent trip… so stay tuned!
This is kind of a given… but some people forget about this! Unless you take an Uber/Taxi everywhere (which gets pretty pricey, by the way) you'll be doing LOTS of walking.
These were the pair of shoes I brought and wore… and they were perfectly comfortable! Of course they are from the Re-Fabbed Boutique!! 😉
We don't have a ton of stock left in them, but in case you are interested- Click HERE to shop!
There is NO WAY you will want to lug around a large purse when traveling around the city. I bought this adorable cross body from a local boutique in my town (Jonah Brown Boutique) and it was PERFECT.
While you're out and about in the city, you'll want to stop in gift shops and hot dog stands… and not to mention tipping your drivers. Having your wallet easily accessible in a small bag like this is WAYYYY less of a hassle than digging for it in a big bag!
They don't have this exact purse listed on their site anymore, and I couldn't find it on amazon… but it's called the Bed Stu "Aiken Large Zip Crossbody Bag"! I linked a few similar ones HERE.
Write this on your packing list, then write it again. This is something you CAN'T forget!!!
The sun bounces off the glass windows of the buildings, making it feel SO much brighter… and there's nothing worse than getting a headache from squinting. Also… I don't know about you- but sunglasses just make me feel a little cooler 😂
I bought this pair from Target, but again, couldn't find them on their site… so, I'm linking a few similar pairs I found on Amazon!
6. Earplugs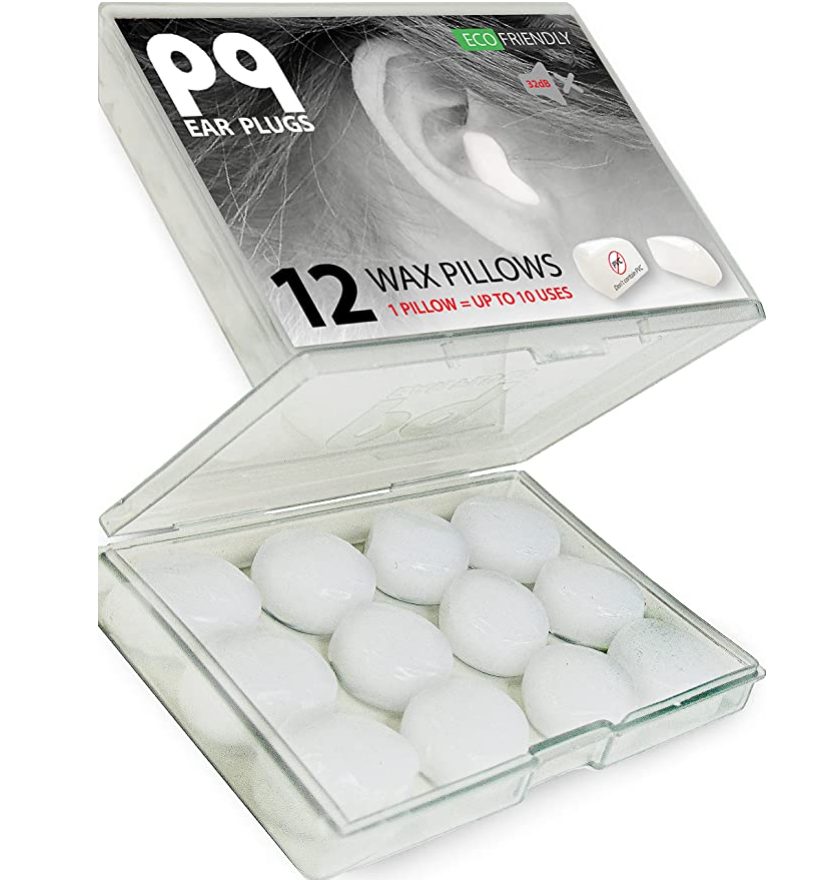 I know you might be wondering what in the world I'm talking about… just hear me out. I am a VERYYY light sleeper- which means just about any sound can wake me up.
NYC is known as the city that never sleeps… which means there are all kinds of noises CONSTANTLY- it doesn't matter how high up the hotel your room is, you'll probably still hear the sounds of traffic and construction.
I'm not sure how many times ear plugs have saved my sleep life… oh, and melatonin. 🤣 But seriously- if you're a light sleeper, make sure to bring good earplugs!

7. Light Jacket
No matter what time of year it is, I am ALWAYS chilly at night. I brought this light jacket with me every single day, just in case it got cooler when the sun went down… and sure enough, it always did!
It's also a good idea to bring a rain jacket- you never know how the weather may act! And if you're out and about when it starts to storm… you're going to WISH you brought one!
This is the list I wish I would have seen before I went on my very first trip! I hope it was helpful for you, and helps you pack for NYC less stressful!
Pin this for later!