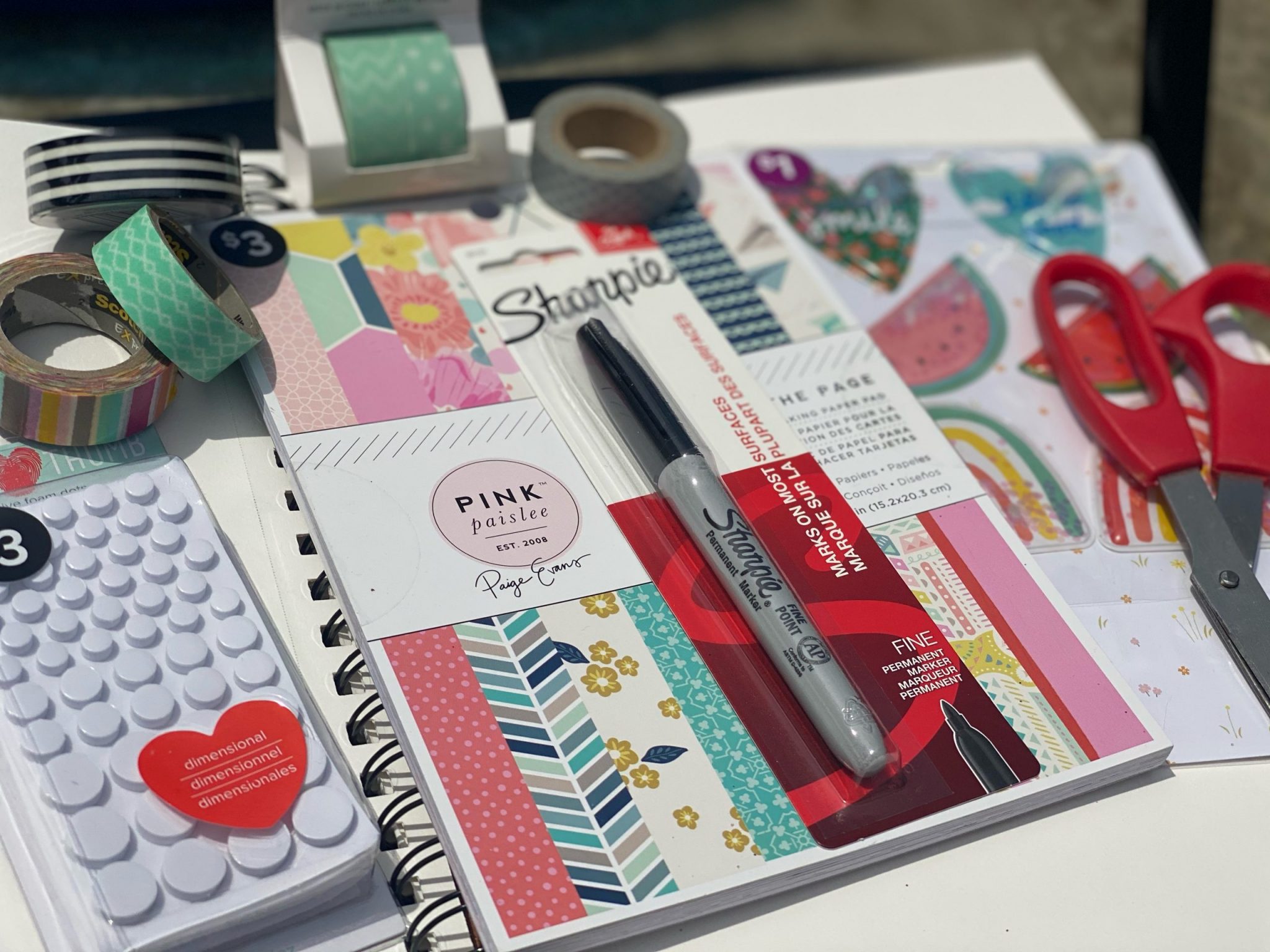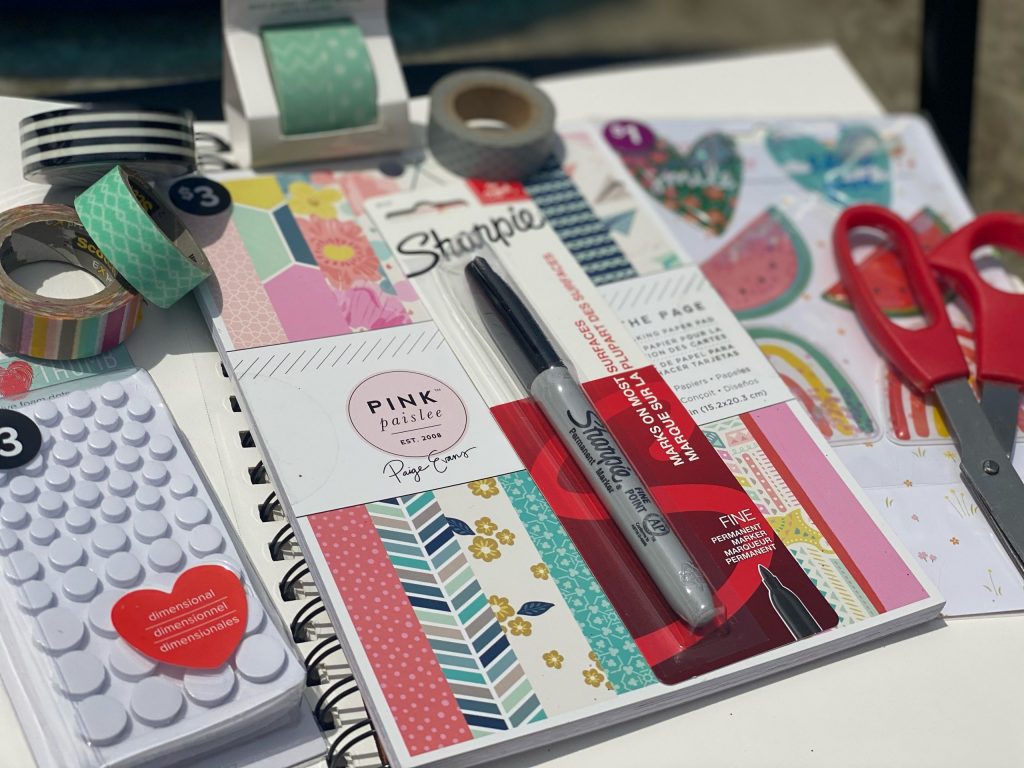 I might be old school here… but there is nothing more thoughtful to me than a handwritten letter- especially if it was sent through the MAIL!
Don't get me wrong, texting/calling, etc is great and all… but there is nothing like opening your mailbox to see that someone took the time to HANDWRITE you a message. I, for one, will ALWAYS continue to send snail mail!
BUT- I'm taking this handwritten letter to a whole new level. Instead of buying any ole card from Walgreens, I decided to go one step further and MAKE a card! I thought it would be more fun this way, AND show the person you're sending it to just how much you appreciate them.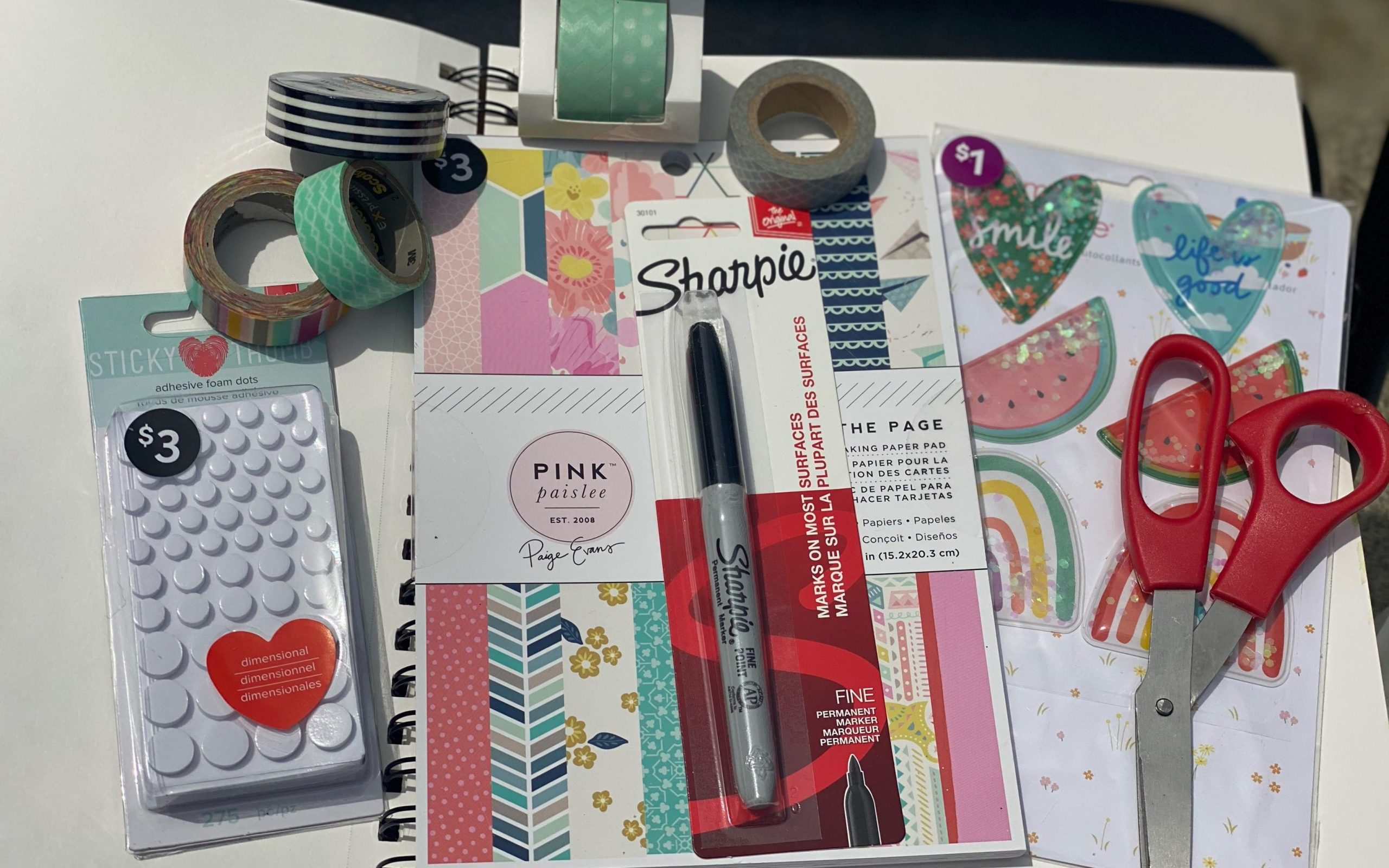 What you'll need…
Click on the item to shop through my affiliate links!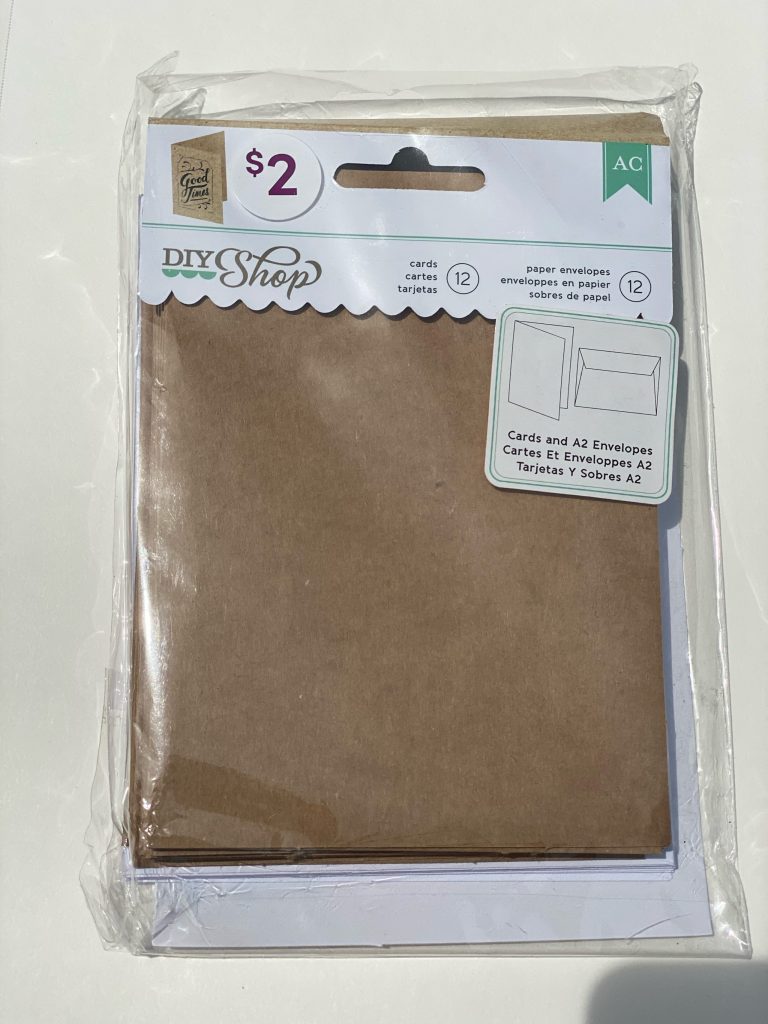 I was able to find this set of blank kraft cards from Pop Shelf for only $2!!! Now, this is only a set of 12… but you can buy them in much larger quantities on Amazon HERE!
Before we get into the DIY, let me just mention something super important… this is all about INSPIRATION. You do NOT have to follow the exact steps I took, use the same items I did, or even make your cards look remotely close to mine! I just want this to inspire you to use your own imagination, and create something YOU love!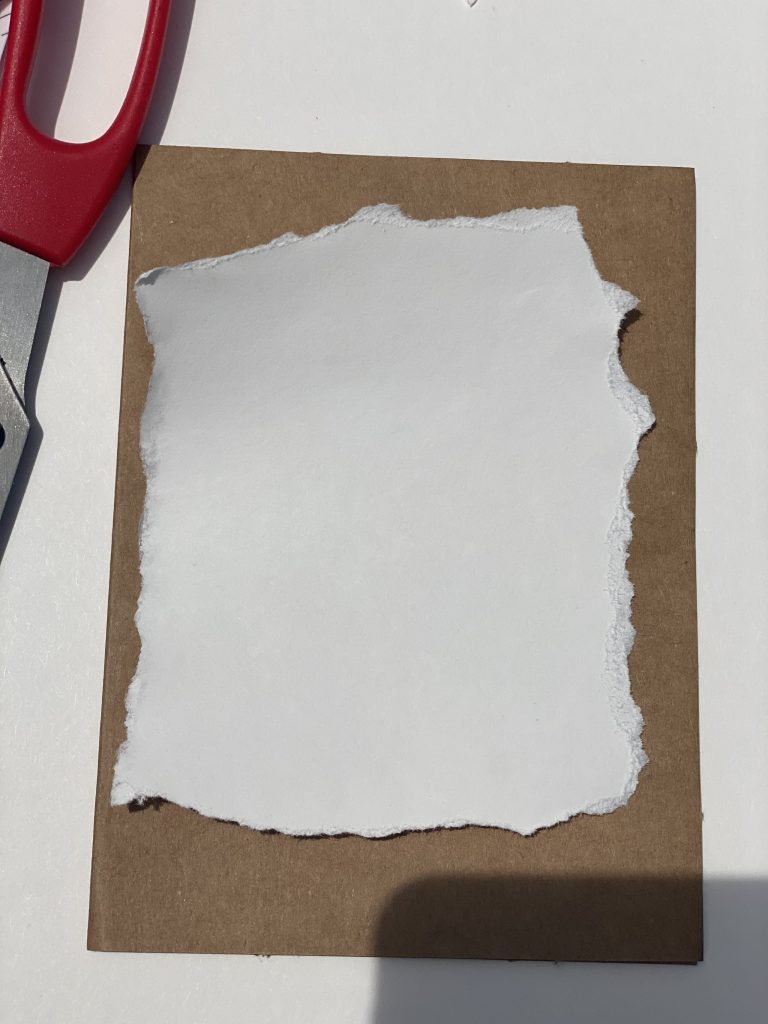 The very first thing I did, was TEAR out a piece of mixed media paper from my booklet. I just love the way the edges look when it's tore out, rather than cut… so you'll see me do this to all the paper we'll be using today!
Once you have your paper ripped to size, go ahead and mod podge that sucker down.
The next step is pretty much like the first, except using scrapbook paper! I found a print I really liked, tore it out, and RIPPED the edges to make it look torn- but if you don't like that look, you can totally use scissors! Once you have it ripped out, mod podge it right on top of the mixed media paper!
I couldn't find the exact scrapbook paper pad I used, but I am linking a VERY similar one right HERE!
What do you know… more ripping!!! This time, we're making ripping out paper to resemble the look of washi tape! Of course you could use regular washi tape- which was actually my initial plan… but I loved the character the ripped edges bring, AND this paper is to die for.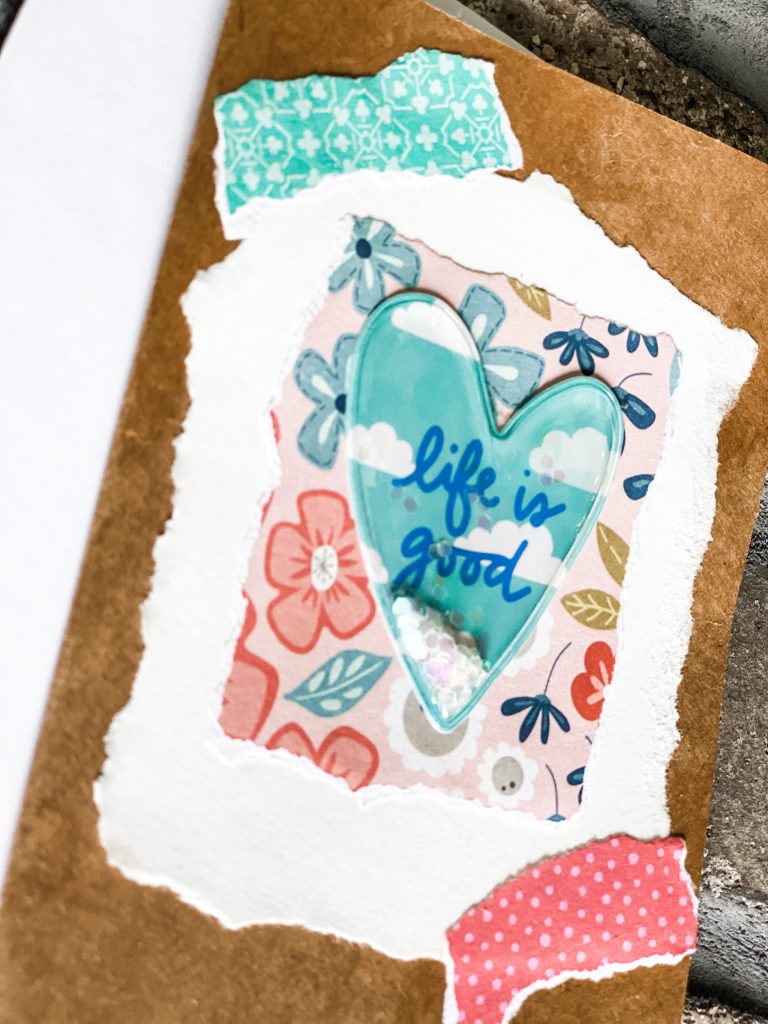 After you mod podge your "washi tape" strips onto the corners, all that's left is to embellish!!! I chose this adorable "life is good" sticker from my pack of stickers that I got at Pop Shelf to put right in the center. AND THAT'S IT!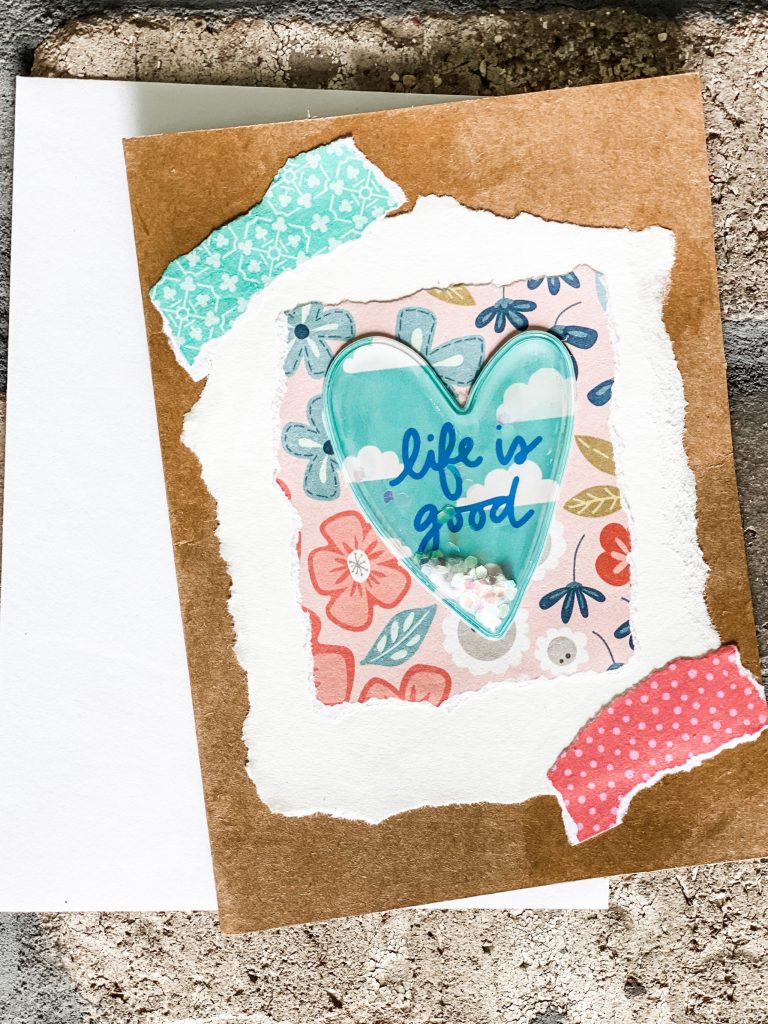 You cannot tell me that you wouldn't smile ear to ear when getting this letter in the mail. Not only will the inside be filled with hand written notes, but the outside SCREAMS thoughtfulness!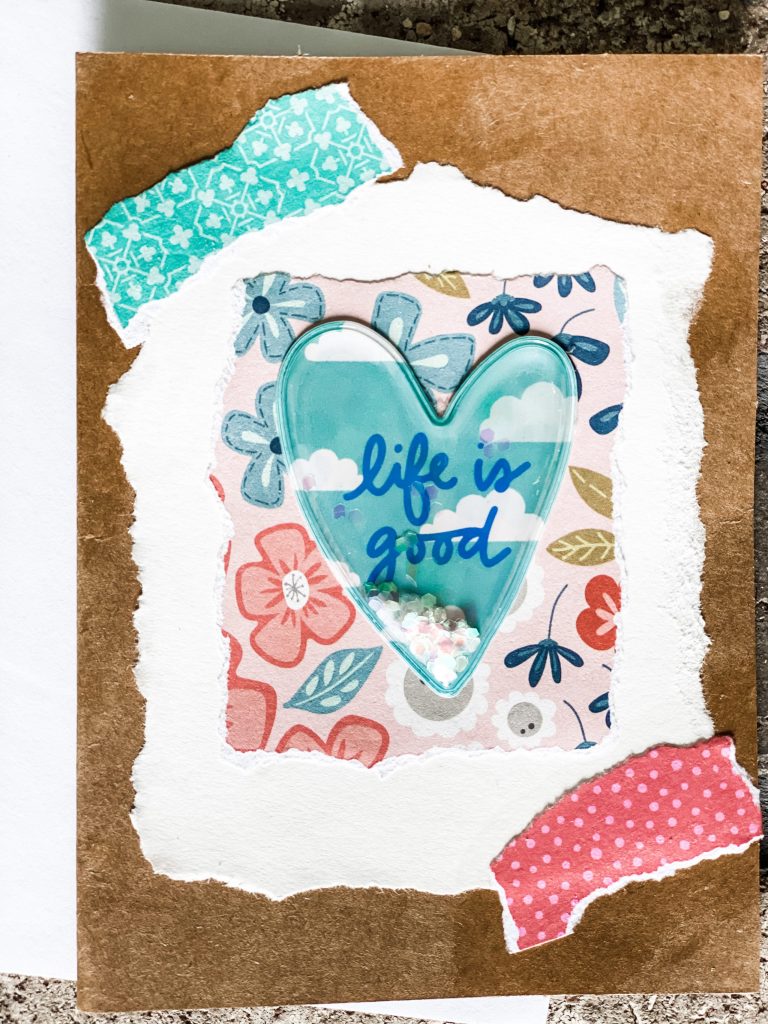 Again, this was all about inspiration. You can use whatever you already have on hand… I just wanted to show you how I will be sending letters from here on out!
If you liked this project, then you will LOVE this diy notebook cover project. It involves very similar steps to this, but instead of a letter- you're turning a NOTEBOOK into a personalized piece of note-taking artwork!
PIN THIS FOR LATER!!!