For those of you who are just now tuning in to Re-Fabbed, Welcome! It gets a little crazy around here at times, but I have lots of fun and easy DIY projects, tutorials, decorating tips, a few deep thoughts and all kinds of other nuggets of goodness going on!
You see, right now….I am living in a single wide mobile home on our farm that we bought, until we get our home built- which will start very soon! Whoo Hoo! But, although this is a temporary home, I want it to be as pretty as pleasing to the eye as possible- but on an almost non-existent budget. Is that even possible? YES IT IS!
I get lots of emails from people asking me about my cabinets. I feel like a horrible blogger, but I never did a tutorial about them! I barely even shared what I used. Shame on me.
While I don't have a tutorial or "in progress" pictures to show, I did want to pop in and share a few before and after pics, along with some details of what I did and what I used for my cabinet makeover. I think that will help answer many of the questions I receive.
**One thing that is funny and the main reason I do NOT have a tutorial is this…. When we were getting close to moving into this mobile home, I knew I needed to get in here and get going on the cabinets so that they would be ready for the move. Things were SO HECTIC, and it was raining non stop. Our house was sitting smack dab in the middle of the MUD, and I mean MUD. Deep MUD. There was no easy way to get to the house, and there was no walkway set up yet when I started painting. While walking into the house one day with my daughter (5 year old) on my back and lunch box in my hand (gotta have snacks), I trudged through the mud. Then…..my shoe got completely stuck and I fell flat on my face- WITH my daughter on top of me. Every snack was muddy, we were soaked in mud, and I was beyond frustrated! LOL. It is funny now- but not then! I finally got to the house, got mud alllllllll over the floor and counter- and just started painting. The last thing on my mind was pictures! hahaaha. Oh me…what a day**
So, back to the cabinet makeover.
Here is the kitchen BEFORE we did anything to it:
These cabinets are NOT real wood.
I do not like chalk paint for kitchen cabinets. I do love chalk paint for many things, but not kitchen cabinets. The upkeep is a lot, and the wax wears out due to constant wiping, and it needs to be redone. I am just not a fan. That does not mean there is one thing wrong with using it if you have or want to. This is just my personal opinion.
I decided to use Valspar's Gloss Latex Enamel Interior/Exterior Paint and Primer in One on my cabinets. I looked, researched, and talked to the paint man at Lowes for a while before deciding, but for these cabinets- it seemed like a good fit. I also liked that it had a built in primer. That is always a huge plus for me because it means less work!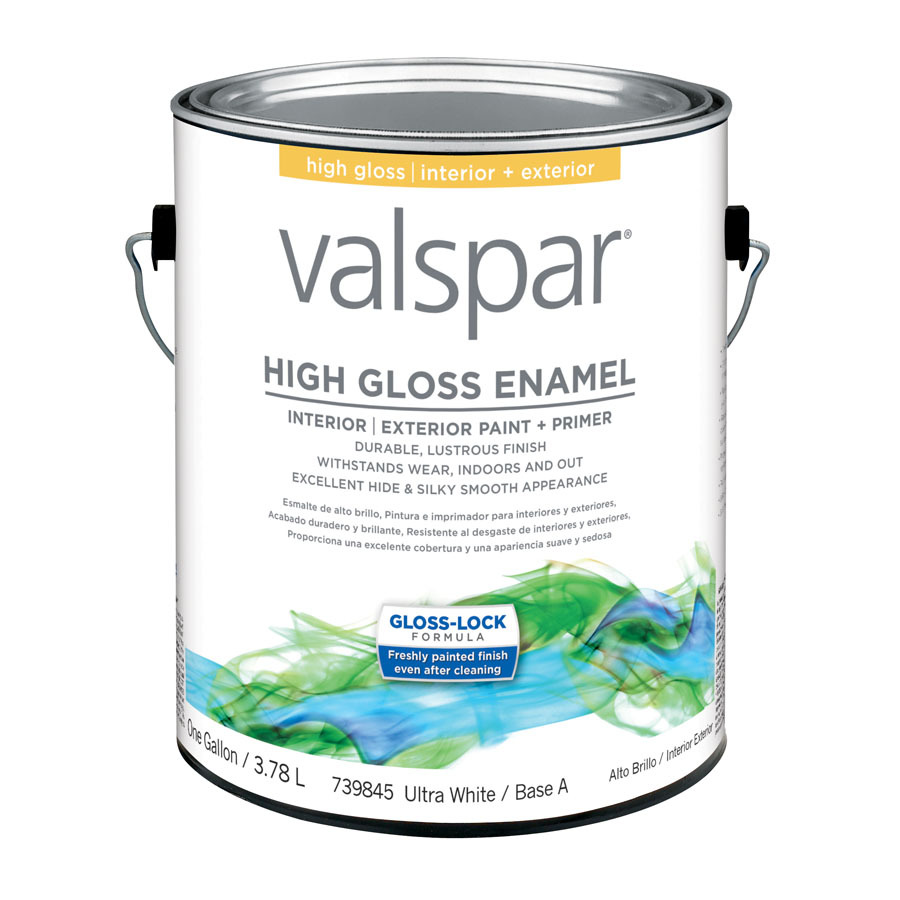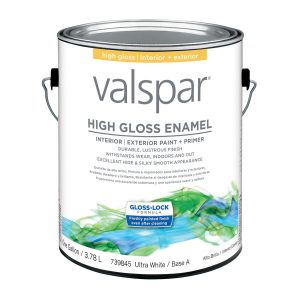 The color I chose to use on these cabinets is called "Mint to Be". I thought it was going to be more of a mint color, but it is actually more of a light aqua. It is absolutely perfect, though…and I do LOVE it. I used a 2″ Purdy Brush with an angle, just because that is my favorite. Everyone likes different types of brushes, but the main thing in something like this is to use a GOOD BRUSH! Don't skimp! I also rolled the flat surfaces with a small roller to make the process quicker!
Below are some affiliate links from Amazon, if you wanted to purchase any for yourself.
I kept all the cabinet doors on for this project, and I did not sand. The way I did these is not necessarily the way I would recommend others to do theirs, but with this being a temporary home and very inexpensive made cabinetry, I opted for an easy fix that looked good. I also needed to get done as quickly as possible, because our former house had sold quickly and we needed to get out! (See our previous Home Tour, HERE! We flipped a foreclosure and it is crazy the makeover!) They have held up very well, and they have been done for over a year with LOTS of use.
*I would typically say you need to take the doors off, sand each one at least slightly, wipe down and then paint.*
Here is the AFTER:
What a difference some paint makes, huh??? (And new hardware!) All together the cabinets came in at about $160 total, including new hardware. I used 1.5 gallons of paint ($60) and spent a little less than $100 on the hardware. The hardware came from Lowe's as well, and I loved how they popped against the cabinet color.
These pictures are from my post about our back splash, which was less than $40 using vinyl flooring! (See that post HERE!)
LOTS of changes has been made to this kitchen since these pictures, like my dishwasher getting painted! You can see my post full of my KITCHEN DIY's and get caught up on some of the fun changes!
I hope this post helps you get a better idea on what I did to change these cabinets up! I hate that I didn't have a tutorial with pictures for you. Feel free to ask me any questions you have in the comments or shoot me an email!
PIN FOR LATER!