Blush and gold are HOT right now…you know, the color combination?? They complement each other so nicely, and it is very easy to find items to go with that style. Recently, I was asked to use this color scheme to decorate an 8th grade girl's blush and gold bedroom!
I was so excited because I knew I could pull it together and make it super cute, and I was so happy with the outcome (and so were they!). If I have made an 8th grader happy, I think I have succeeded! LOL
This post is mostly just pictures to show you the before and afters, and at the end, I will share with you where I got most of the items and what color paints were used!
Here was the room Before: I just wanted to show this one picture so that you could see what color the walls were before. This is an amazing color, and one of my favorites- but she was wanting to go in a whole new direction…so I picked them a beautiful gray that I KNEW was a TRUE gray. (And those can be hard to find!)
Here is the room AFTER it was painted! (I did not paint, I just picked the color.)
This is also before I decorated, so it is a blank slate at this point. I just LOOOVE the color now!
The color is Wet Cement by Valspar. It is from Lowes, if you aren't familiar with Valspar. This color does not come on a paint chip anymore, but if you tell the person at the paint counter, he will mix it for you! They do still have it in their computer.
And HERE is the room NOW!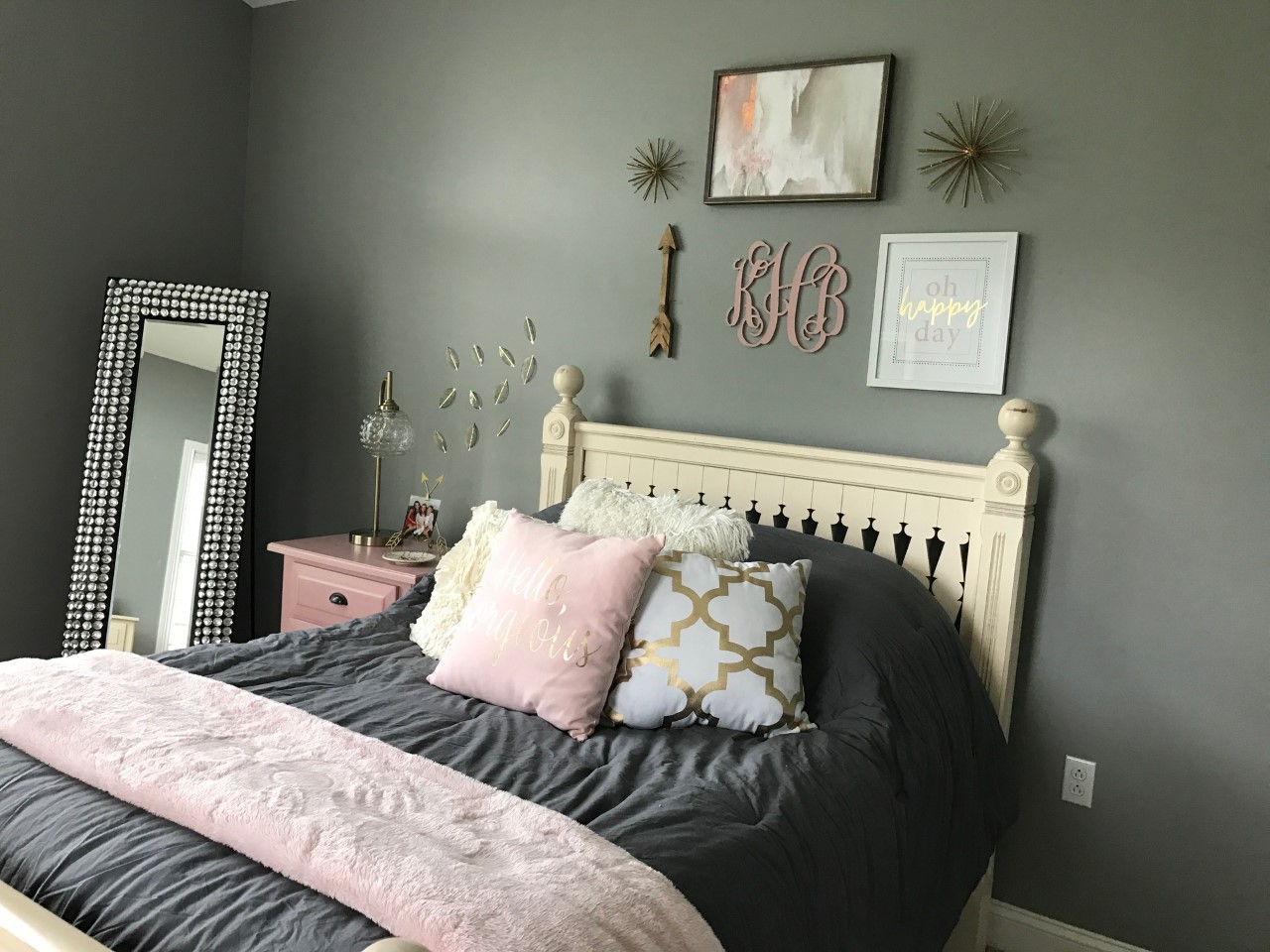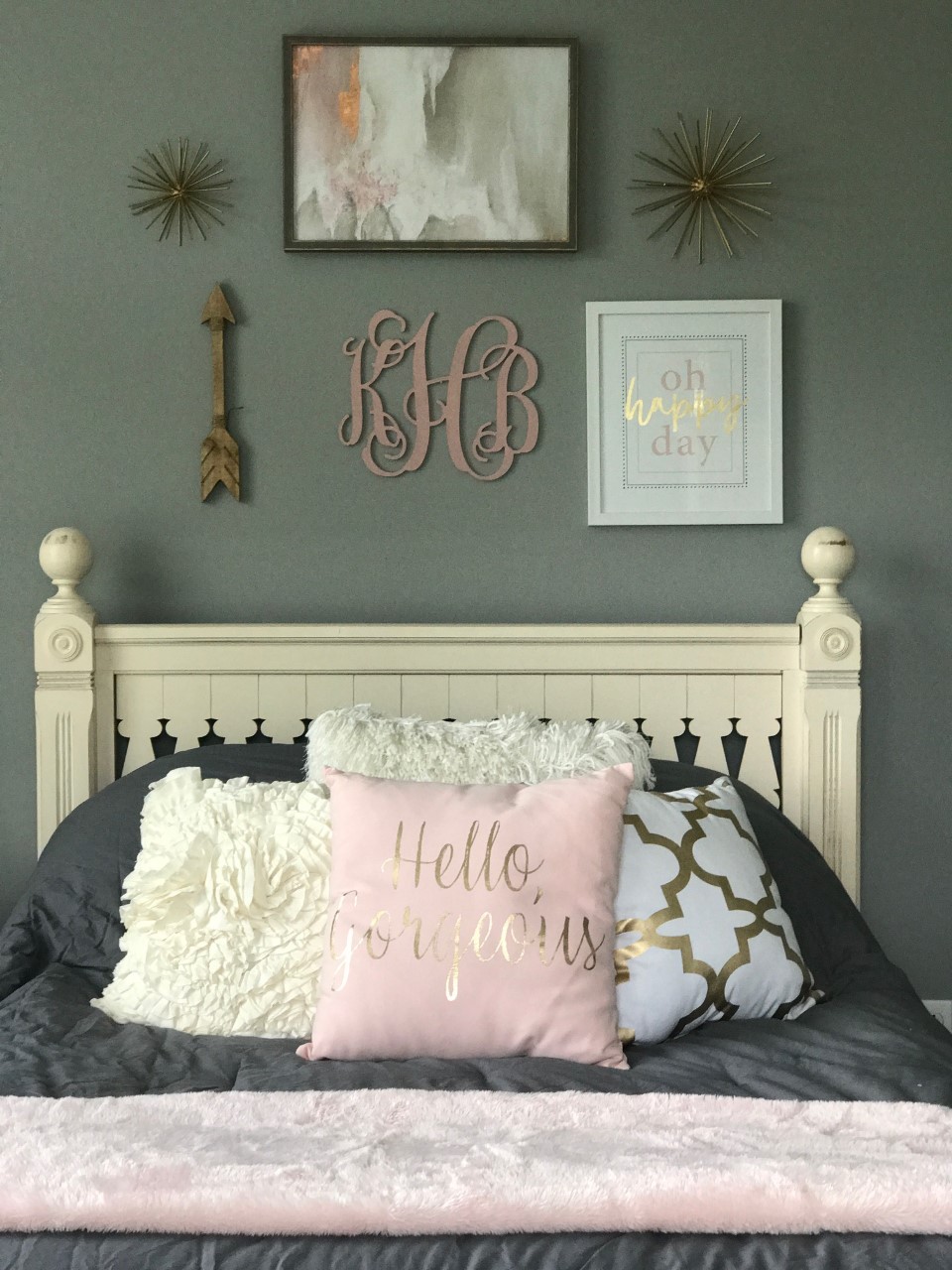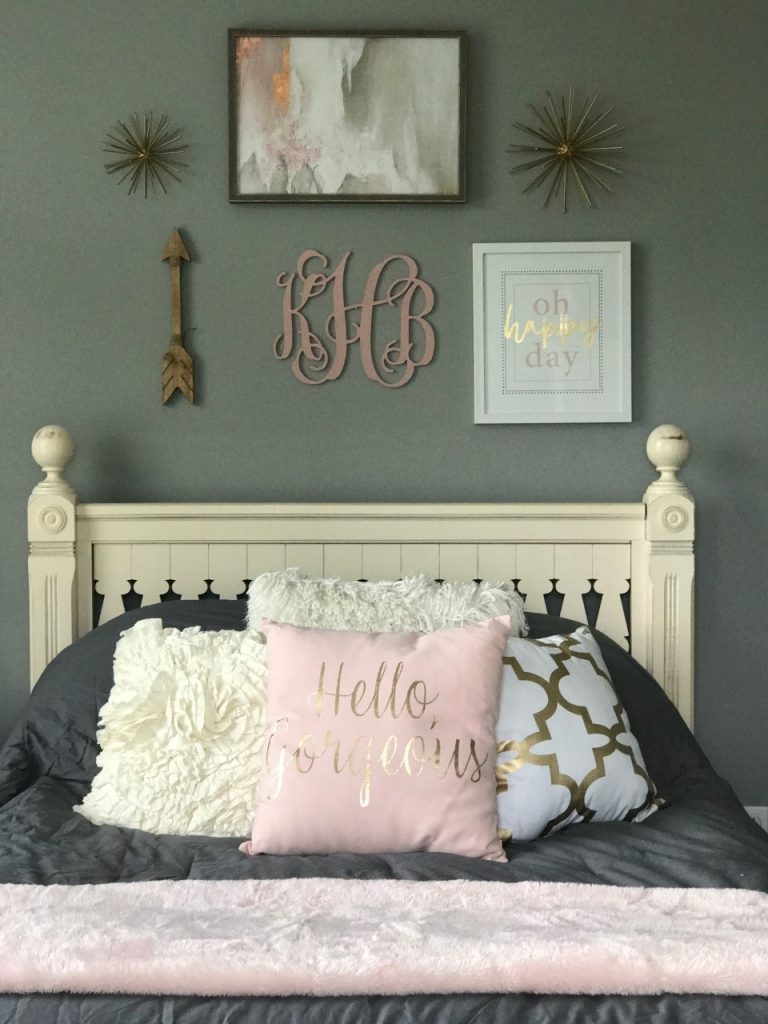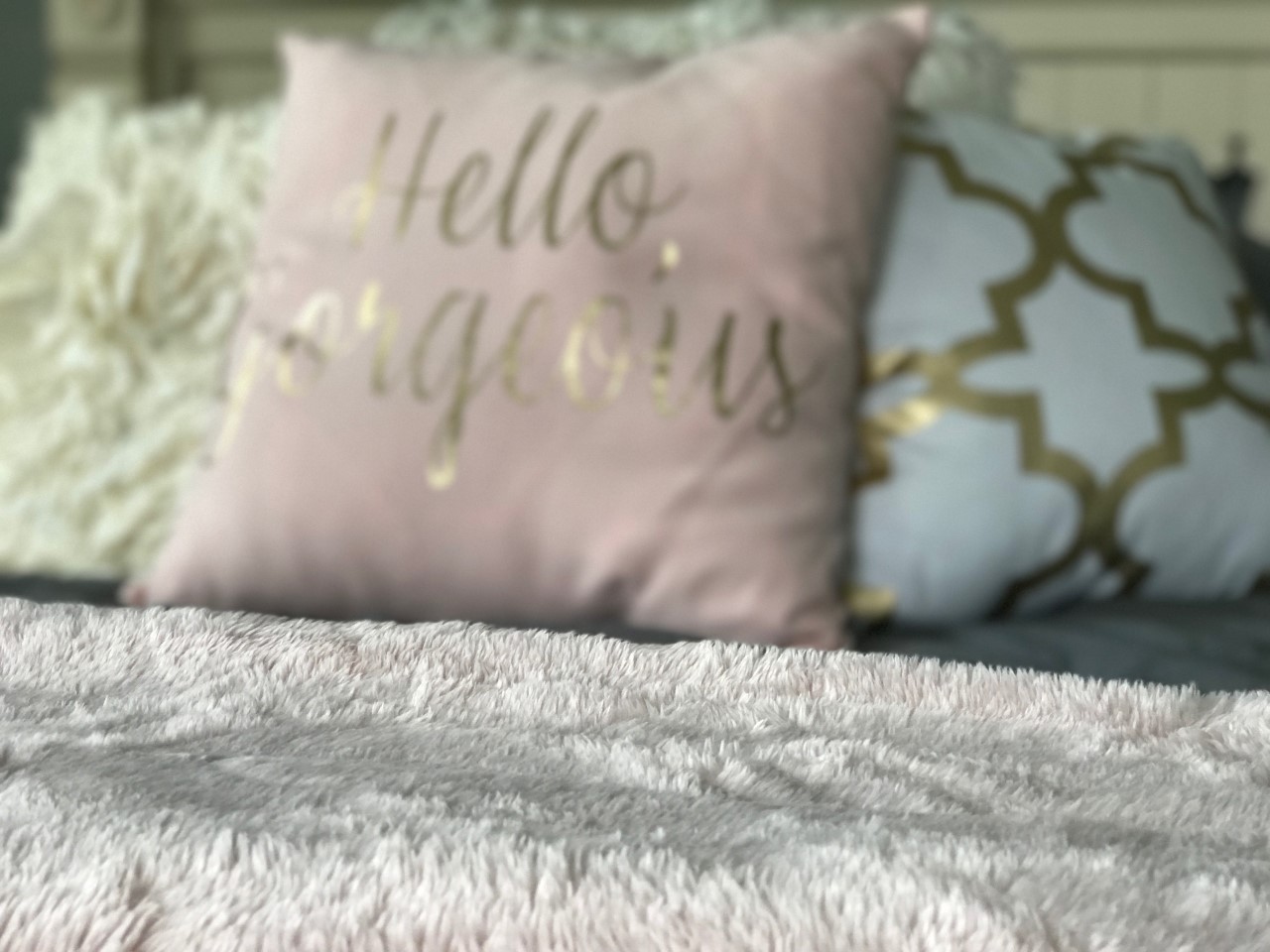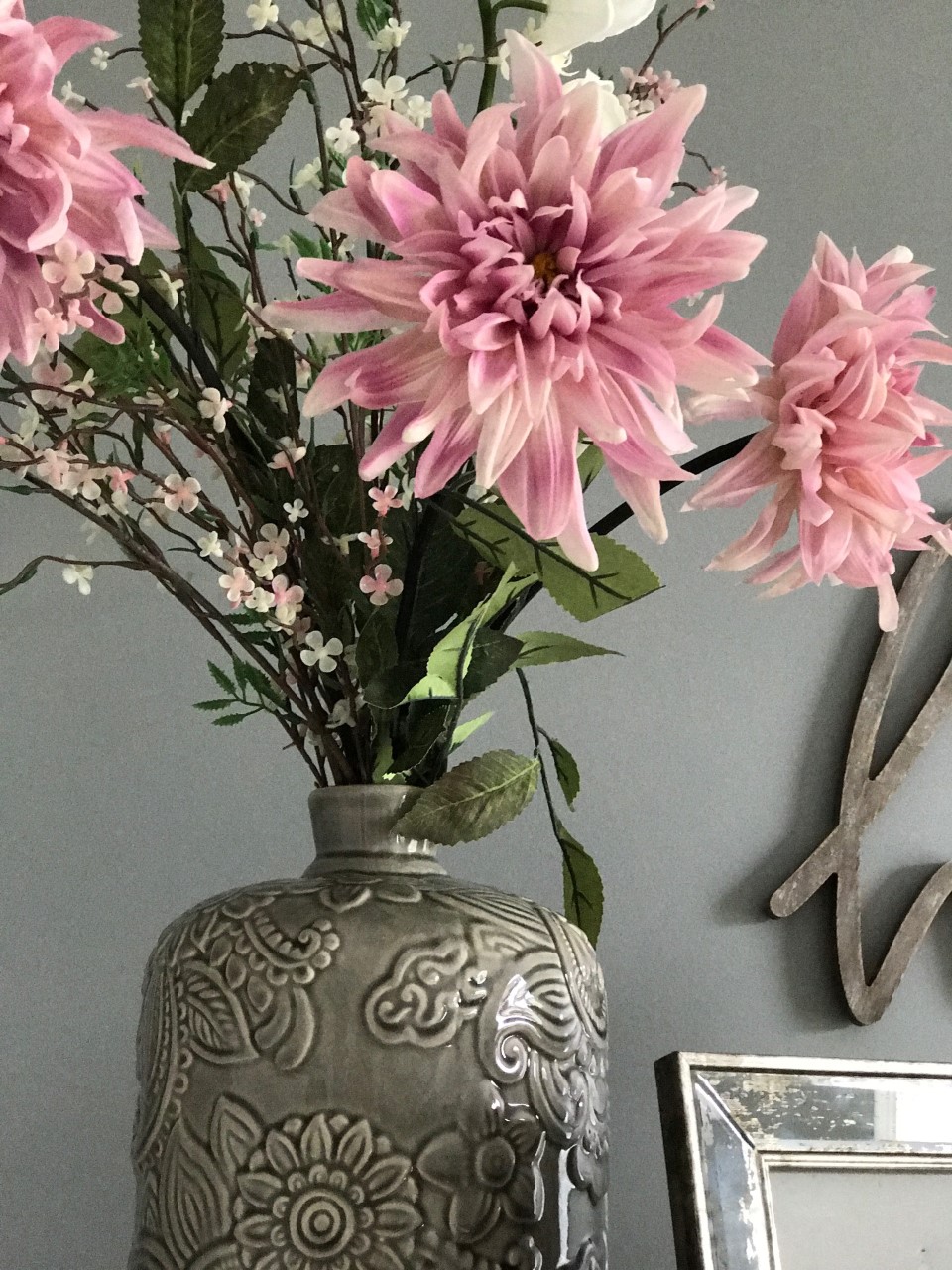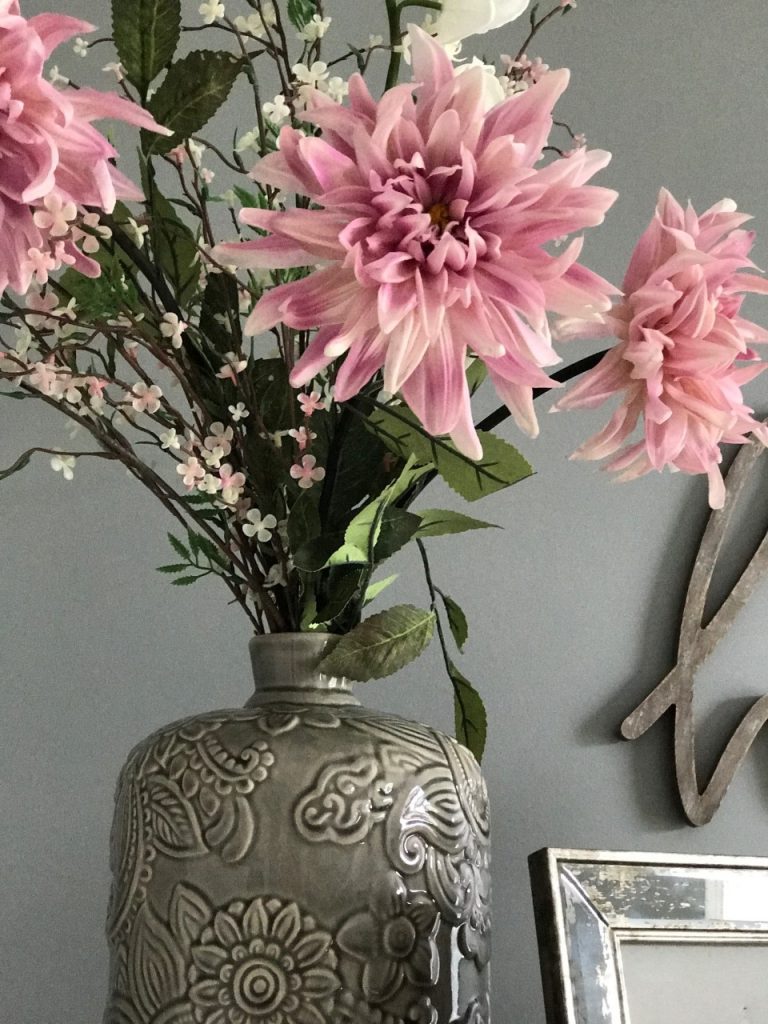 And I painted the nightstand! (details at bottom of post)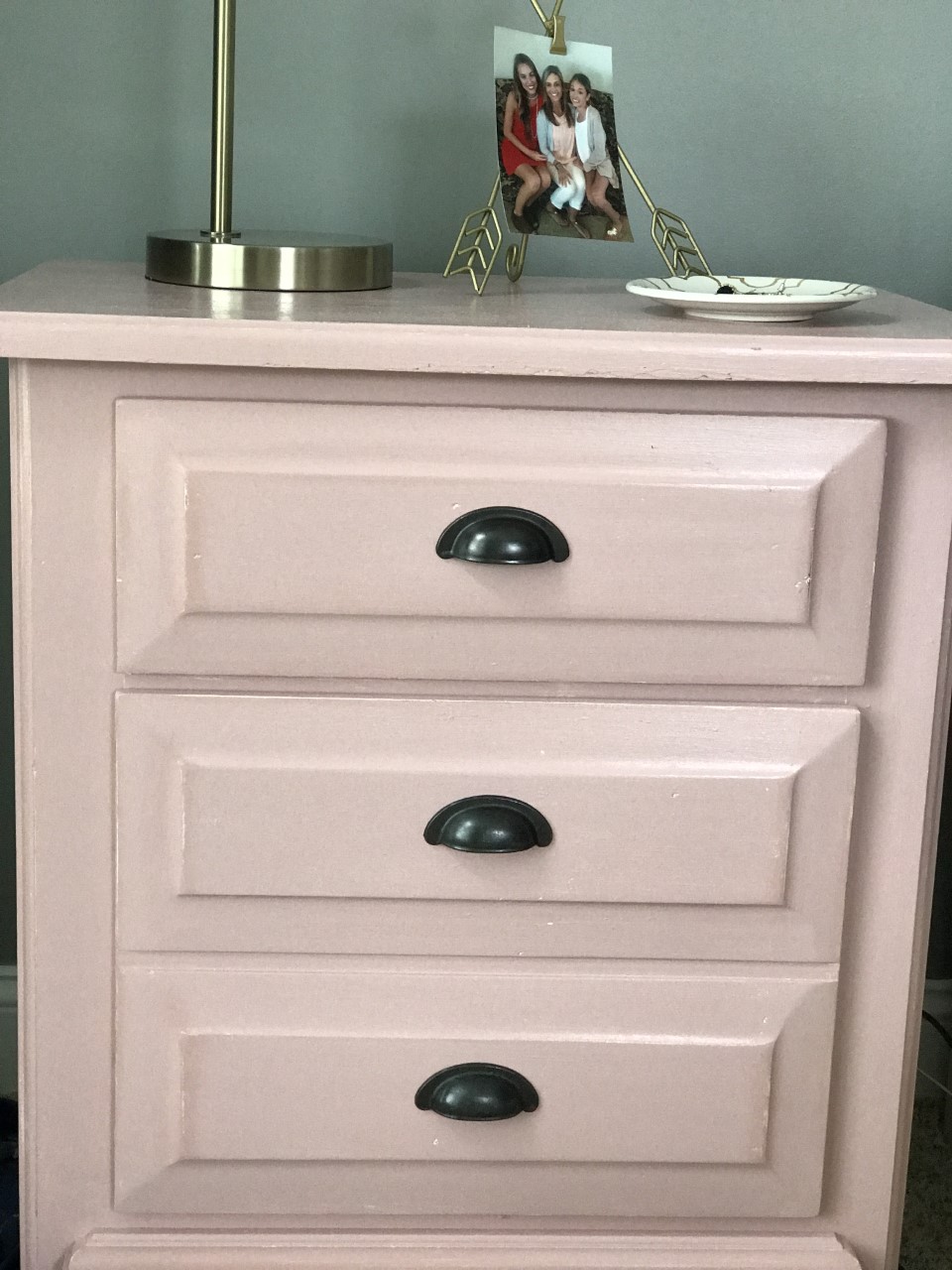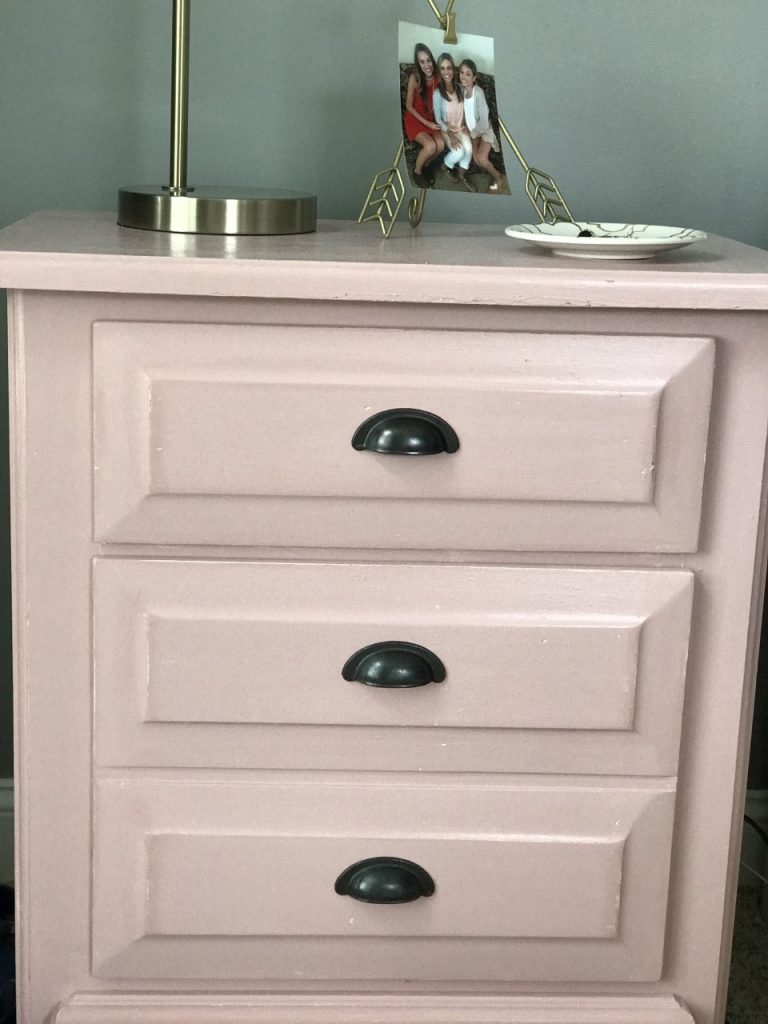 This lamp is my absolute favorite find for this blush and gold bedroom makeover!! How awesome is this????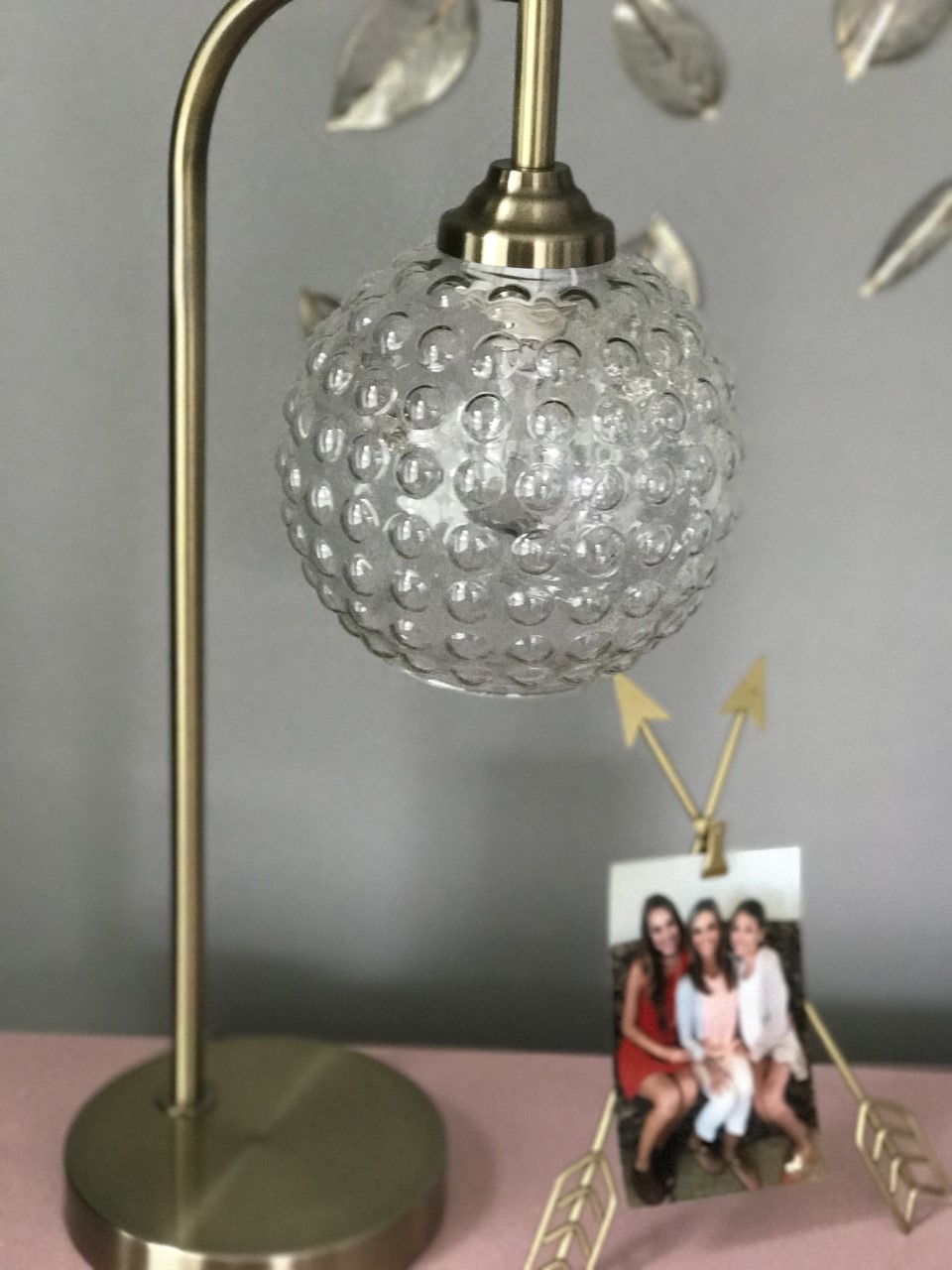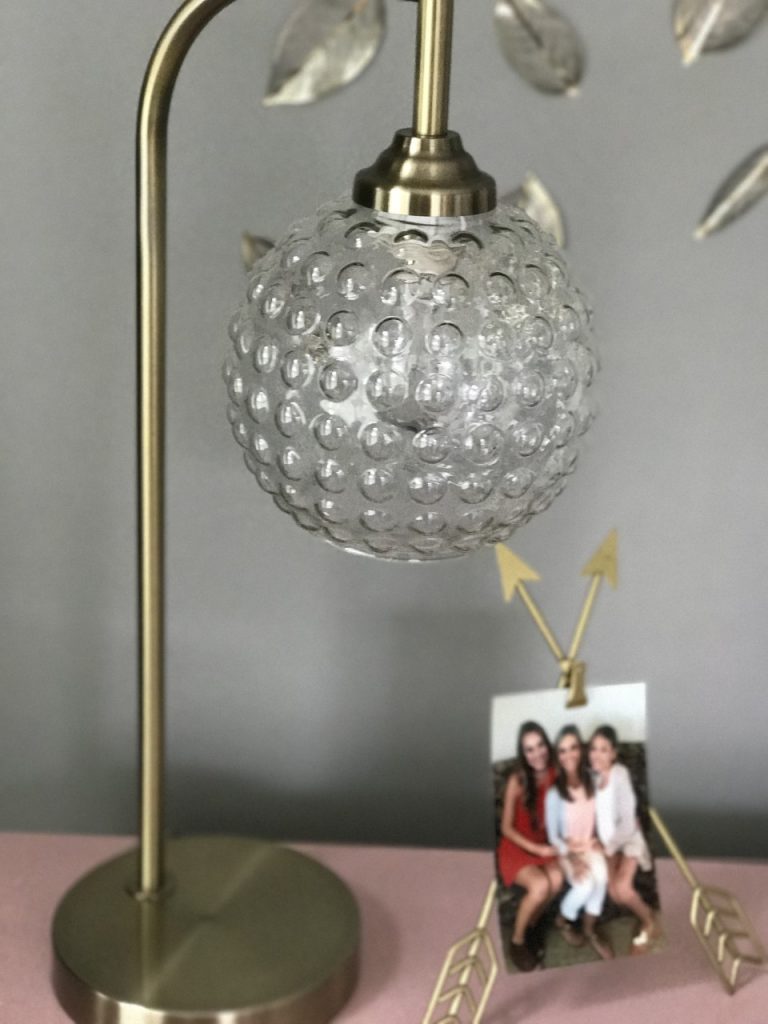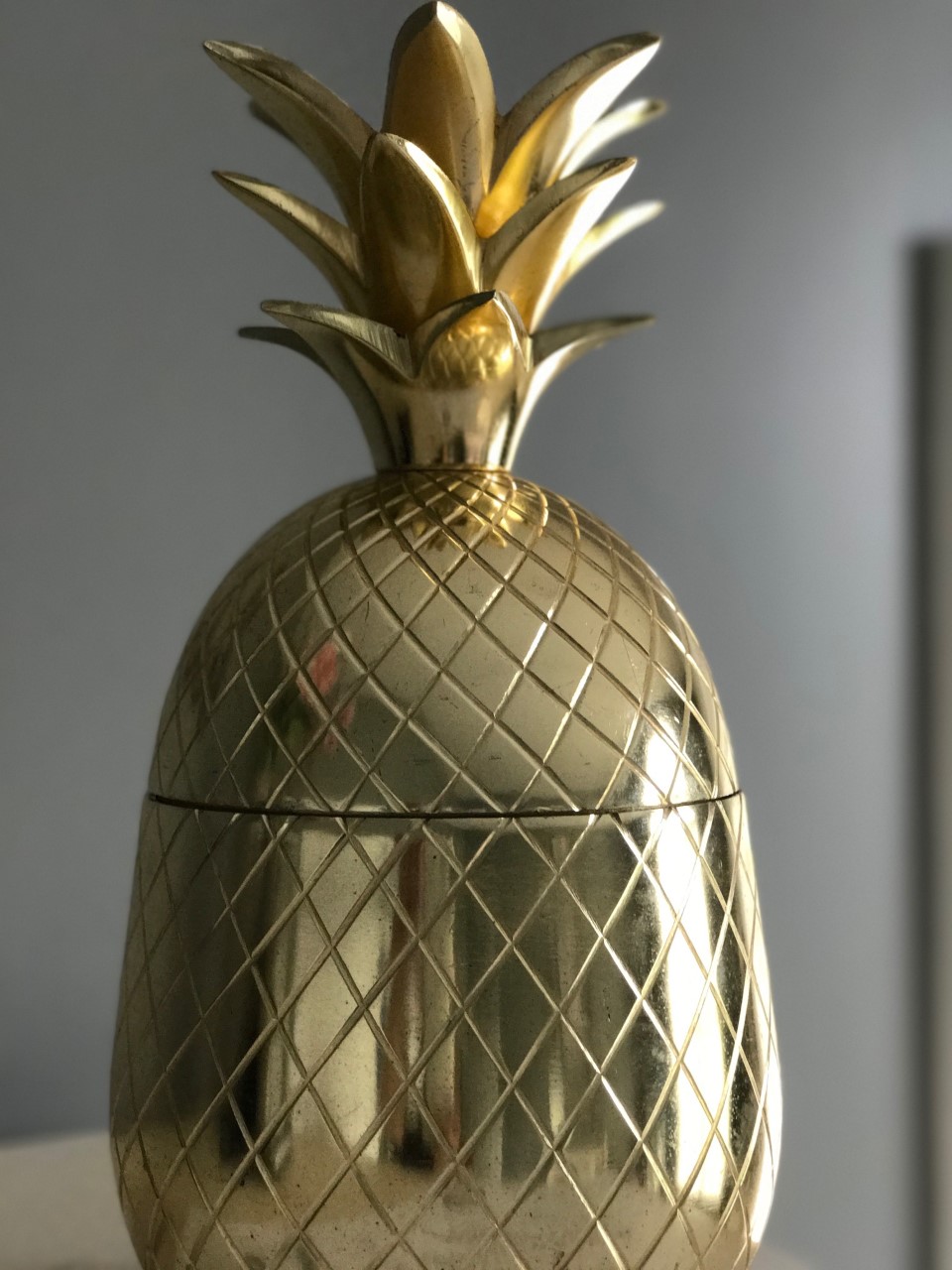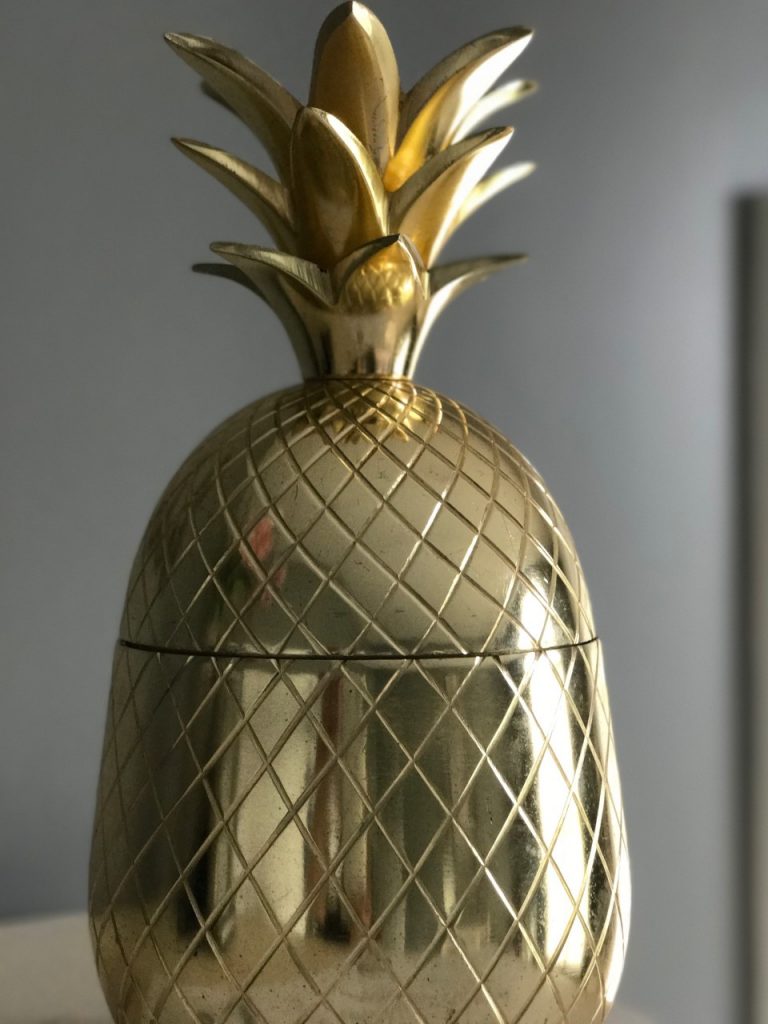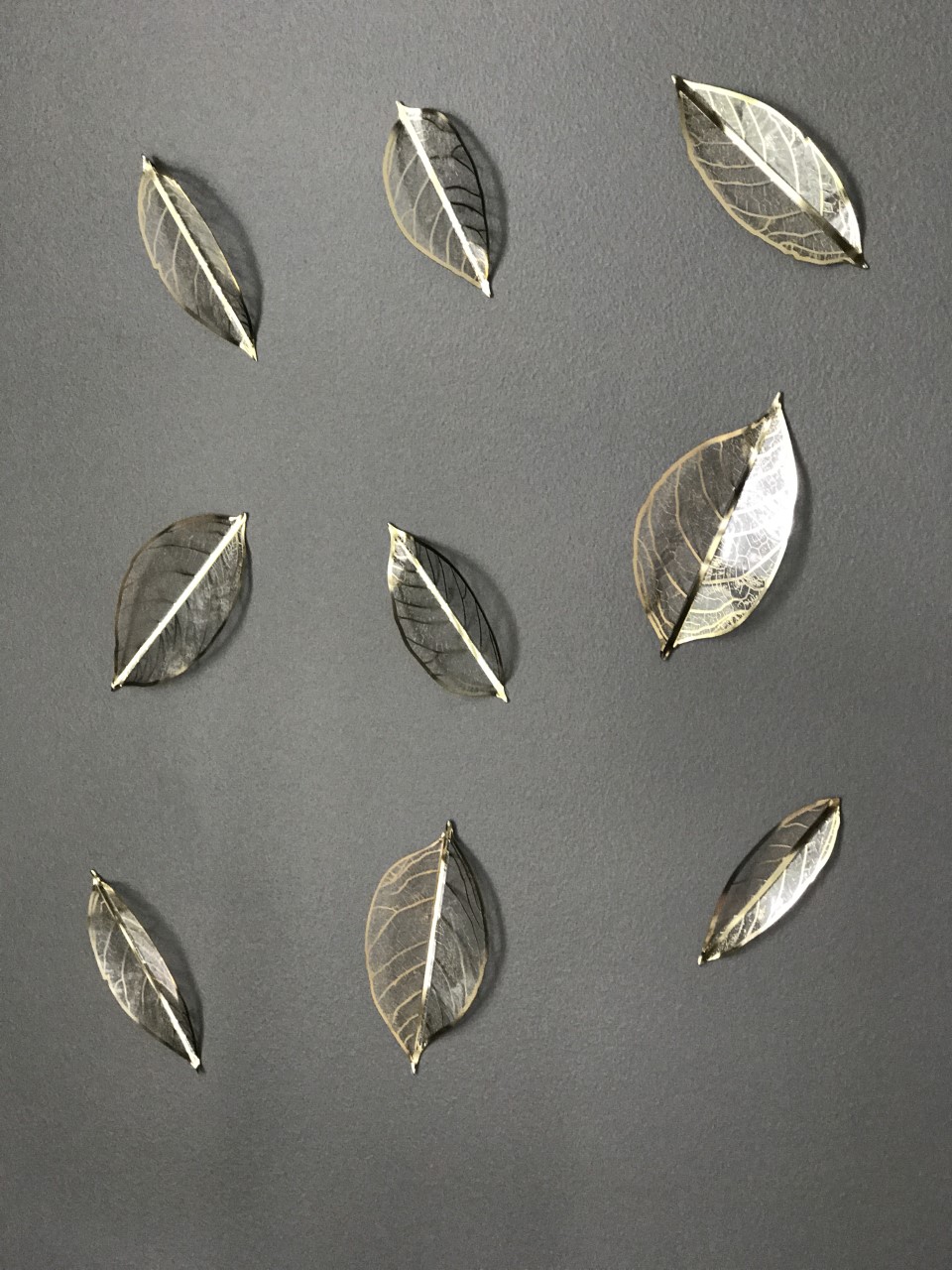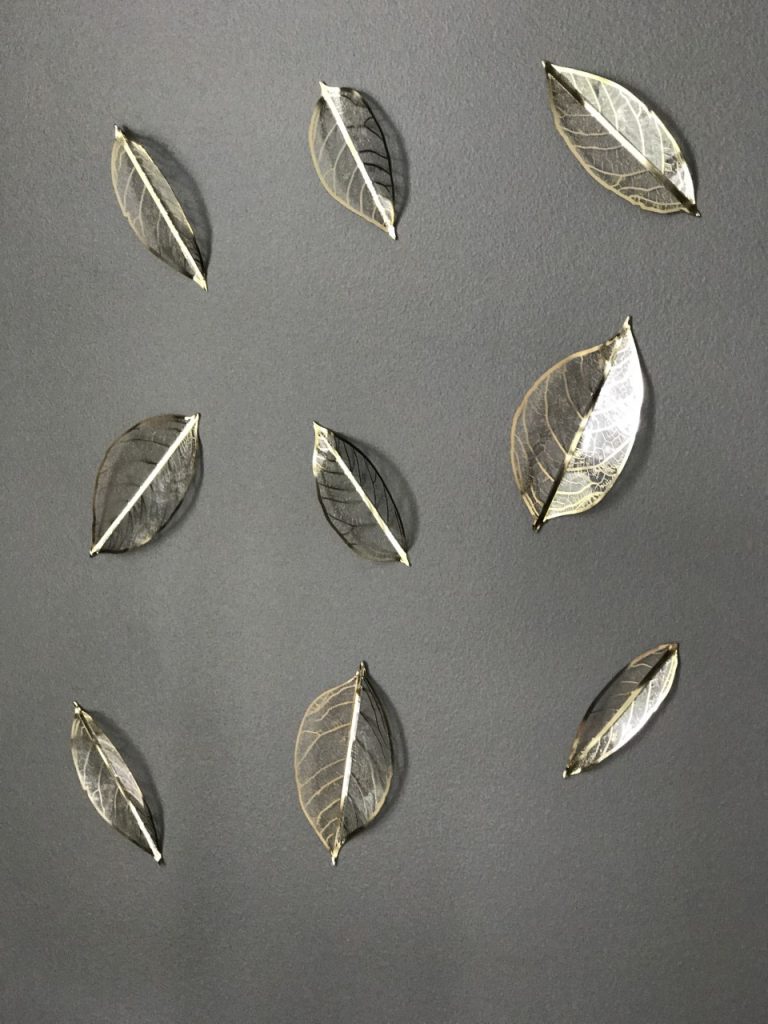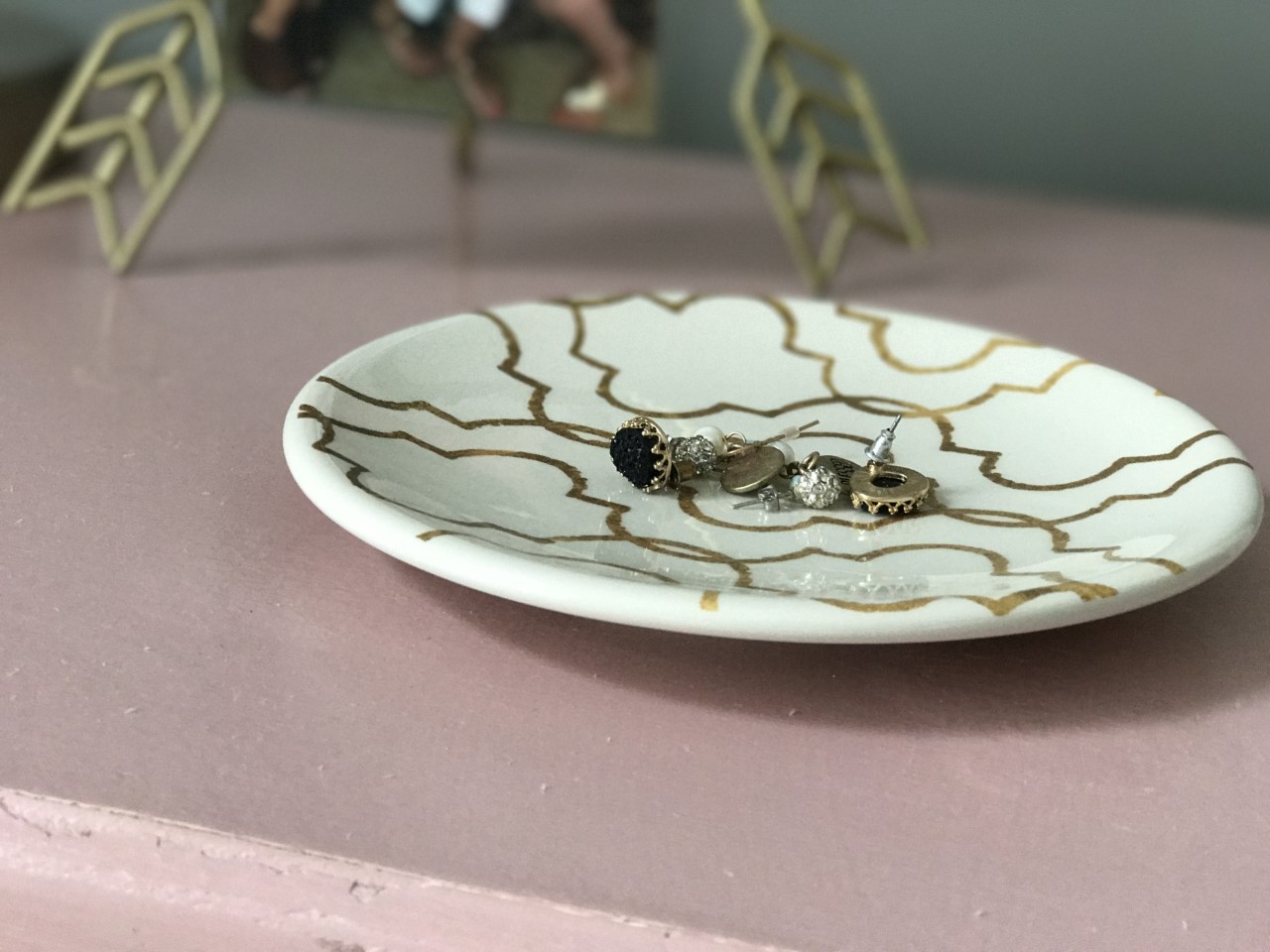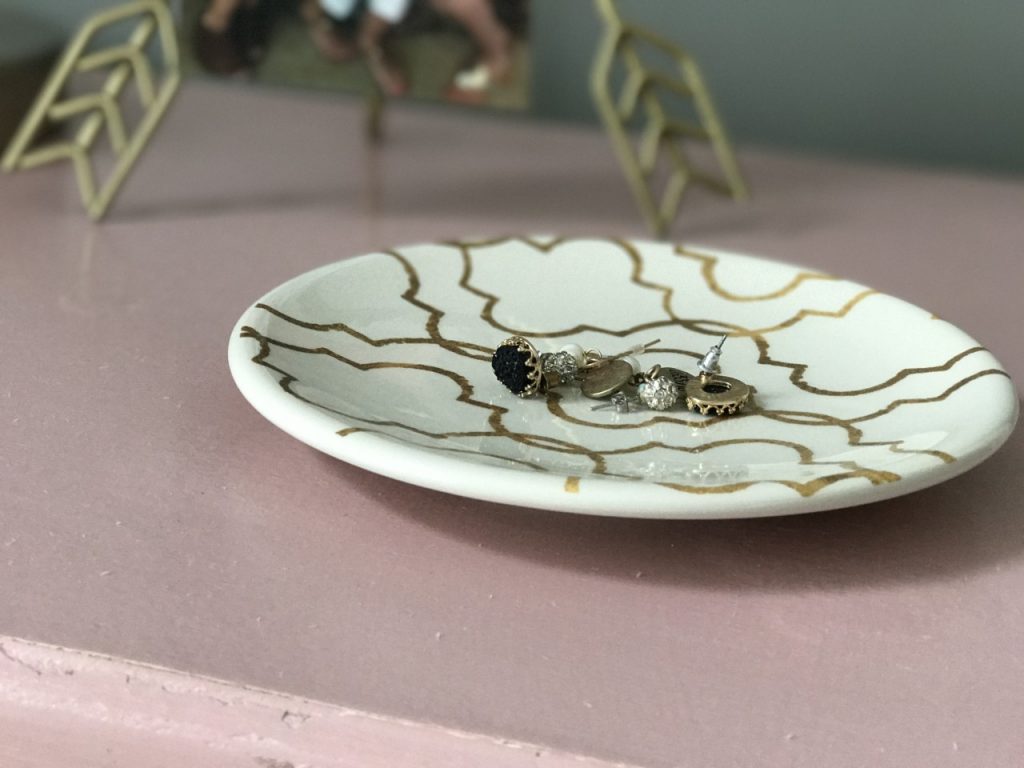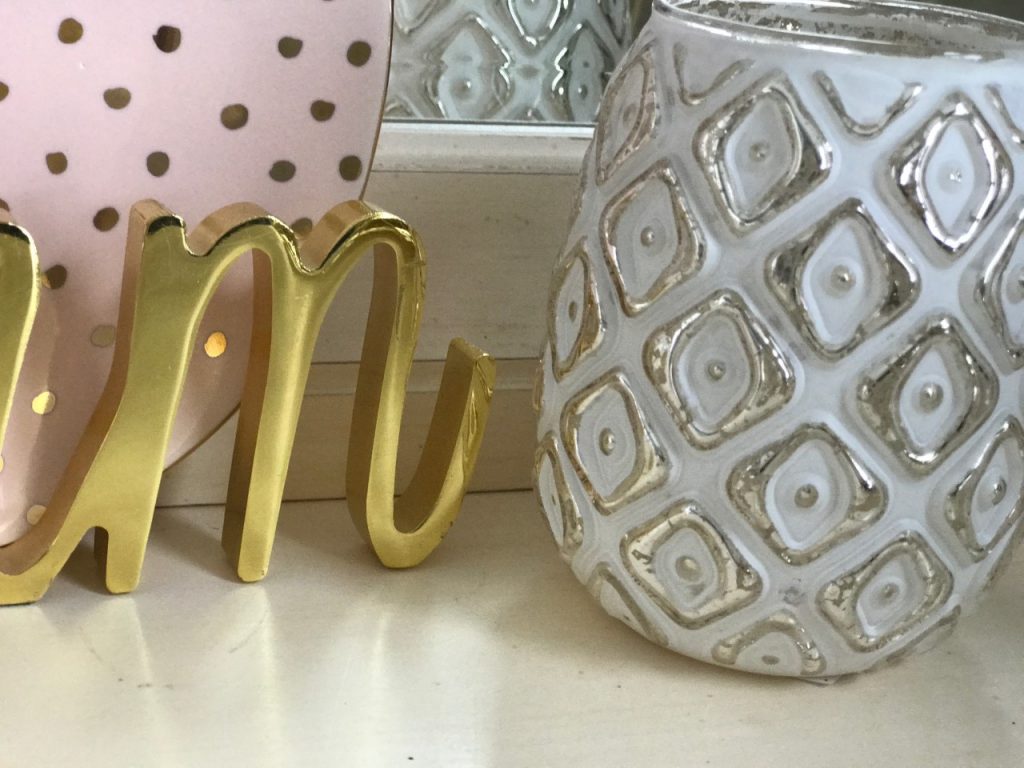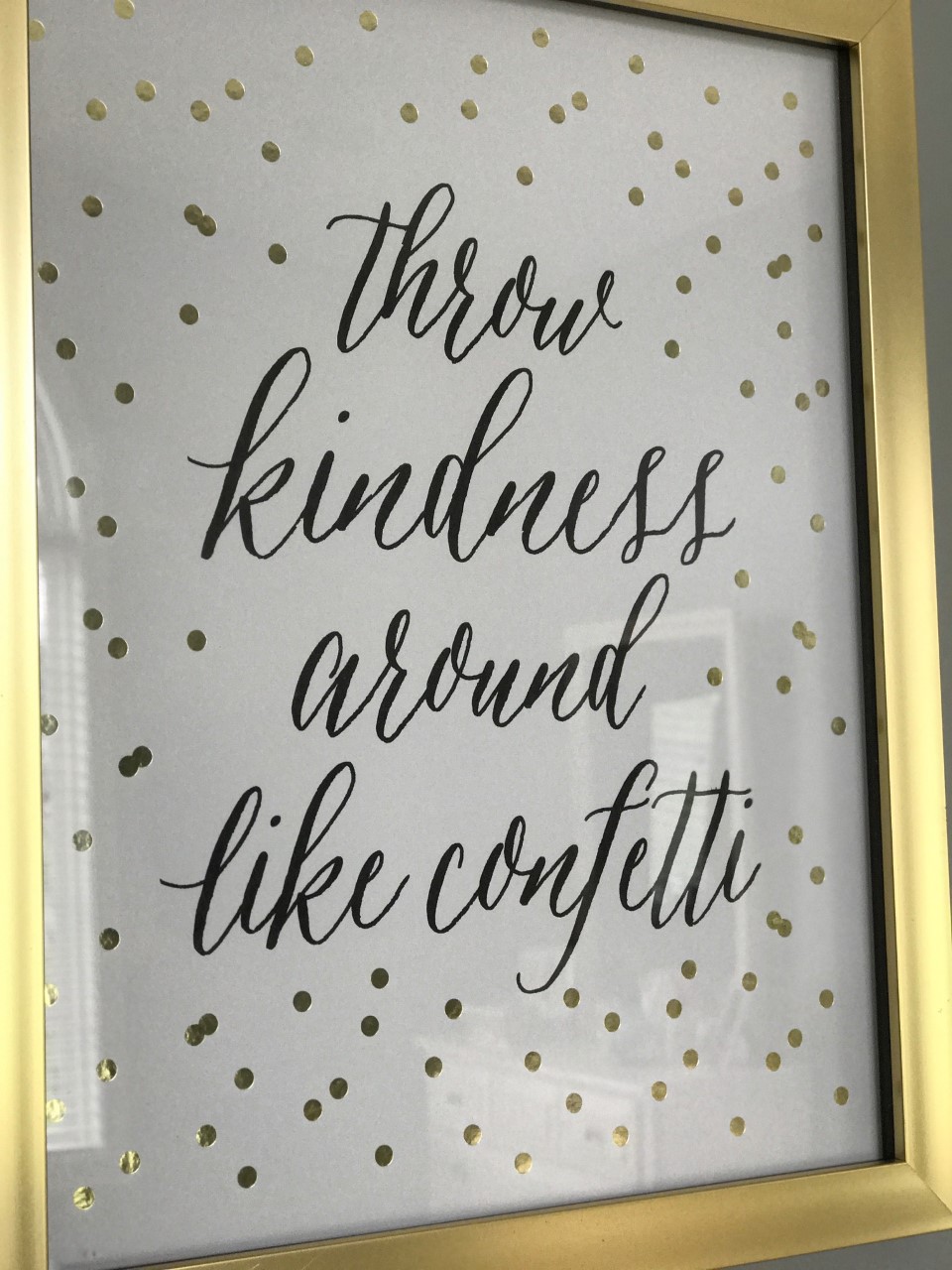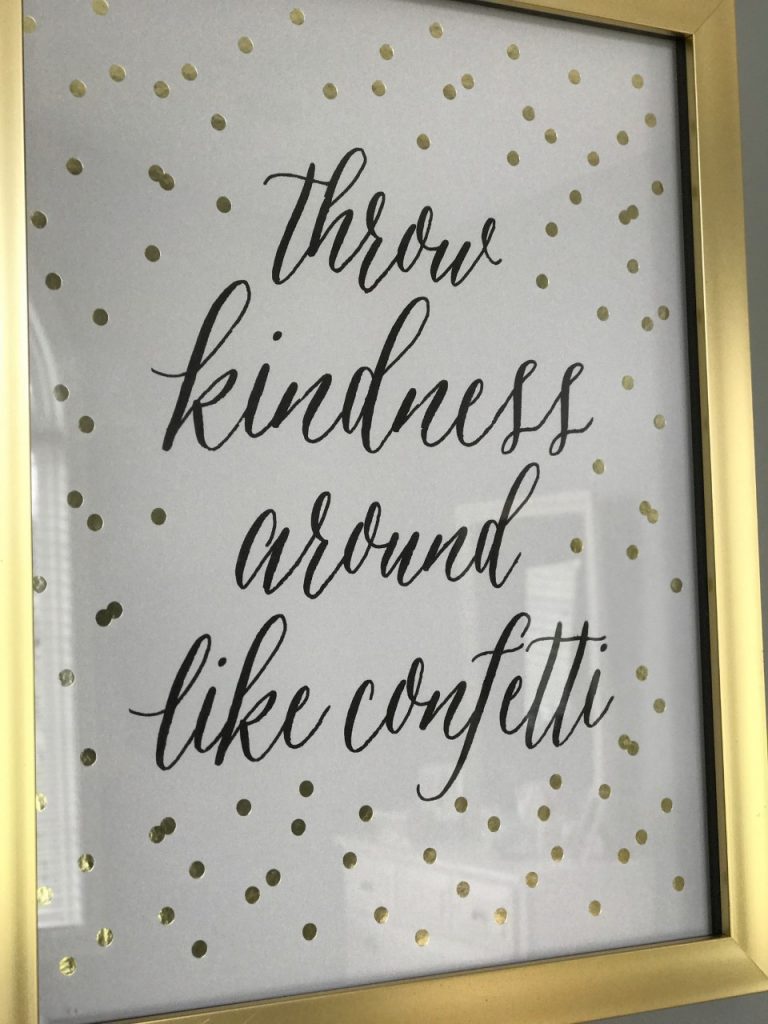 As you can see, the blush and gold bedroom is a world of difference….BUT…it is nothing over the top. The changes were subtle, and they were "just enough". She did not want anything overpowering- and I think this was just perfect!
Here is a little before and after of the night stand!
Isn't that color amazing? It is Rosy Hue by Valspar 1007-8A. It was the perfect shade of pink for this room. It wasn't too mauve and it wasn't too pinky.
All I did for the nightstand was take my white chalk type paint that I had on hand (ANY white will do)…and I put a coat of that over the existing cream.
After that, I took the Rosy Hue and put on 3 good coats and gave it a light sanding to reveal a little bit of the imperfections of the piece for more character. I then sealed it with Annie Sloan clear wax…and put the original handles back on! Boom. Not too bad at all…and what a world of difference!
Here is a list of where the items in the pictures were purchased:
Hobby Lobby:
Lamp
Stick on leaves
Feather plate
Pink polka dot plate
White and Gold cup
Everything over the bed, except the initials
Confetti Canvas
Gray vase and flowers
Gold Arrow Picture Holder
White and Gold Plate
Throw pillows (hello gorgeous and gold/white)
Burkes Outlet:
Blush Throw
Frame
TJ Maxx:
Pineapple (Her mother bought that! So cute)
Initials from MME Enterprise
So, as you can see- Hobby Lobby is my go to spot. They literally had everything I needed practically. They are reasonable and have such a wide selection. It is just my favorite and usually always fits into my budget!
What do you think of the room makeover???
PIN FOR LATER!!!