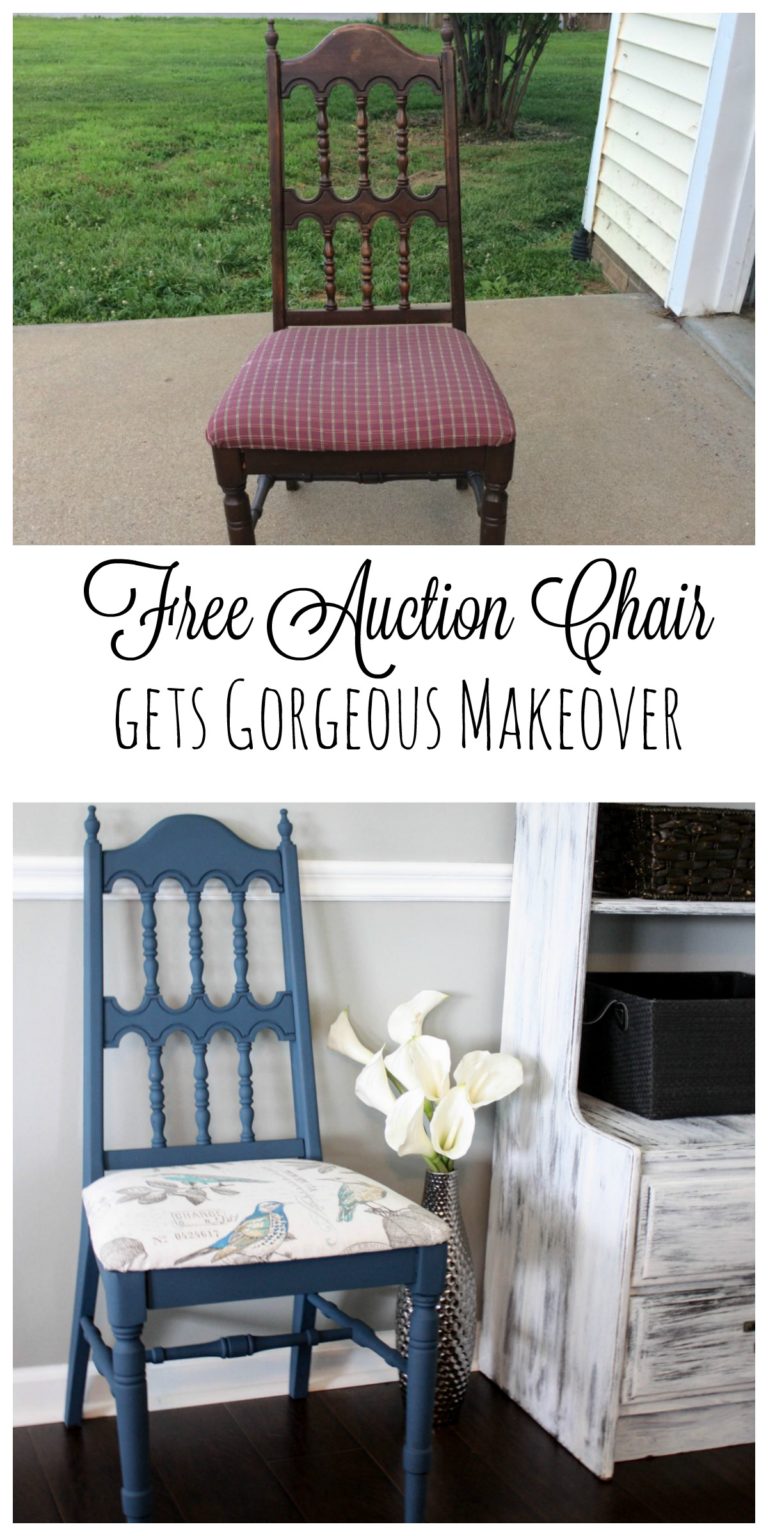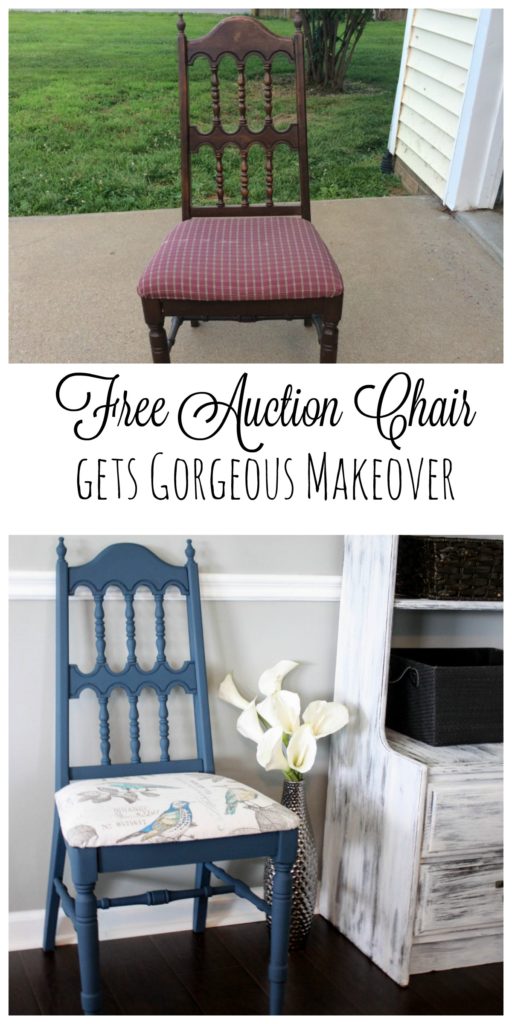 Ever since I have shared the story of the free auction chair, I have been excited to start working on "reviving" it! The details and the shape…it is just all so beautiful. All it needed was a little love and a little updating.
Here it is before I got my hands on it: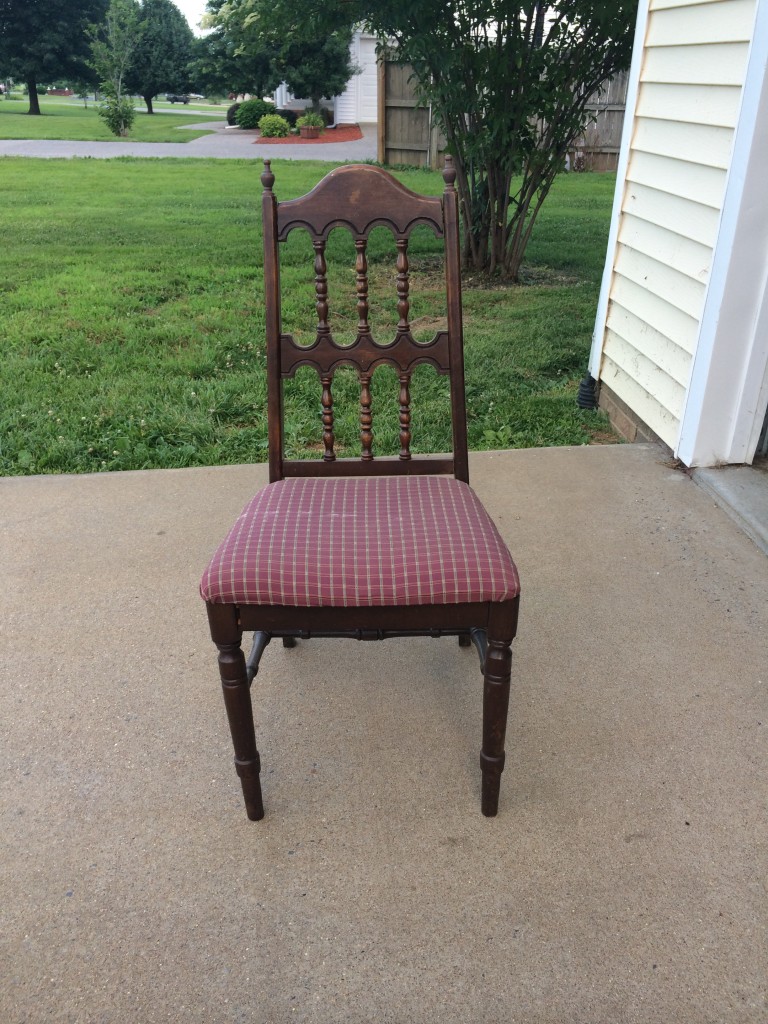 Don't you just love the bones?! One gorgeous chair!
I knew I had the perfect place for it in my living room, and I had a new paint color I had been dying to try, so I was anxious to get started.
First, I took the cushion off so that I could start recovering it! The screws came out very easily this time. (I have had some that were a boogar!)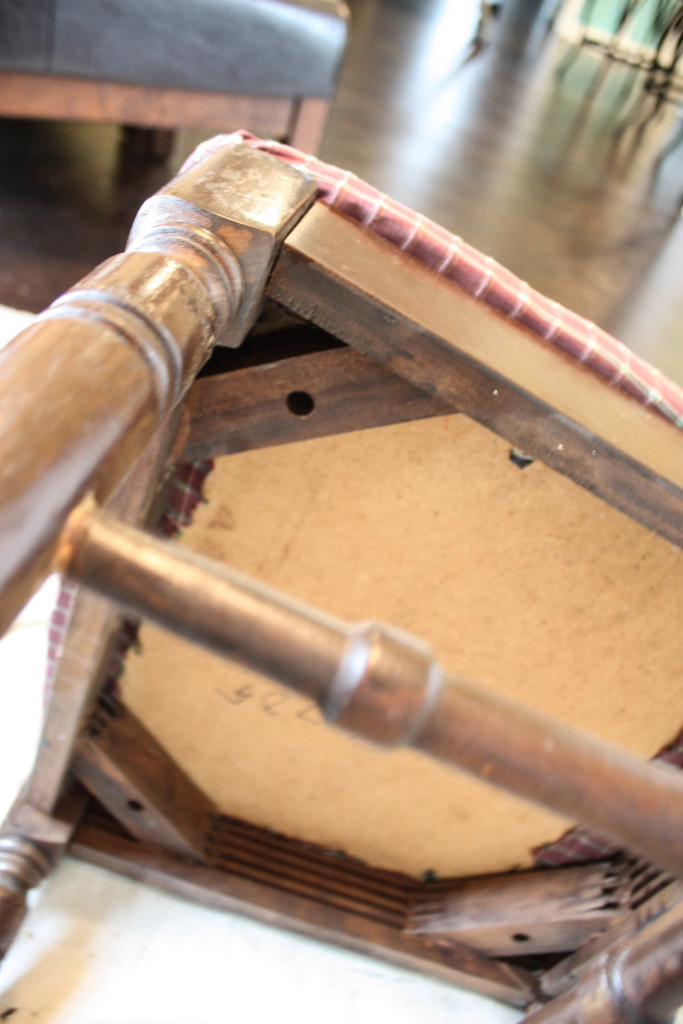 Once I got that off, it only took about 5 minutes to recover it. I left the existing fabric on it, because it did not show through, and it was only 1 thin layer. This made it even faster. If there were numerous layers or it had to fit into a dip, such as my cute & easy upholstered bench, I would have needed to take the other fabric off before recovering.
Here it is all covered! Don't you LOVE this fabric?!?! I got it at Hobby Lobby, and I truly loved it at first site!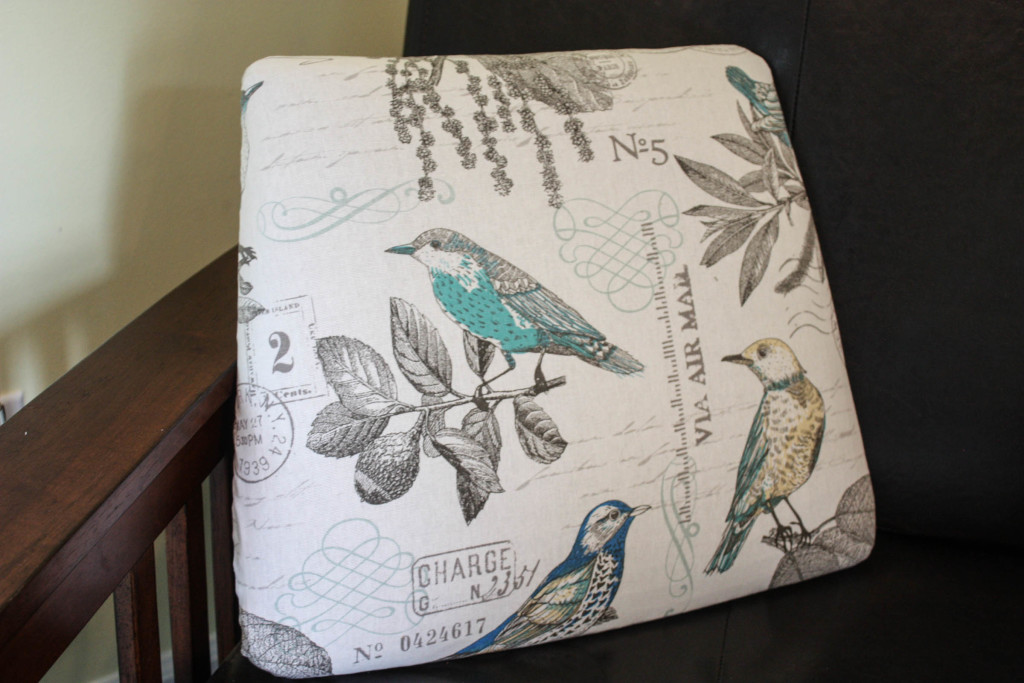 Now it was time to start painting! I painted 2 coats of * Vintage Market & Design Lonestar, but I still left a little of the wood to show through in some of the creases. I didn't "distress" it, but I didn't try to get it perfect either. I thought it would tie in better with the vintage look of the fabric.
What do you think?! I am thrilled with the look. I do not have anything quite like this in my home, so I am super excited to add this piece for some variety!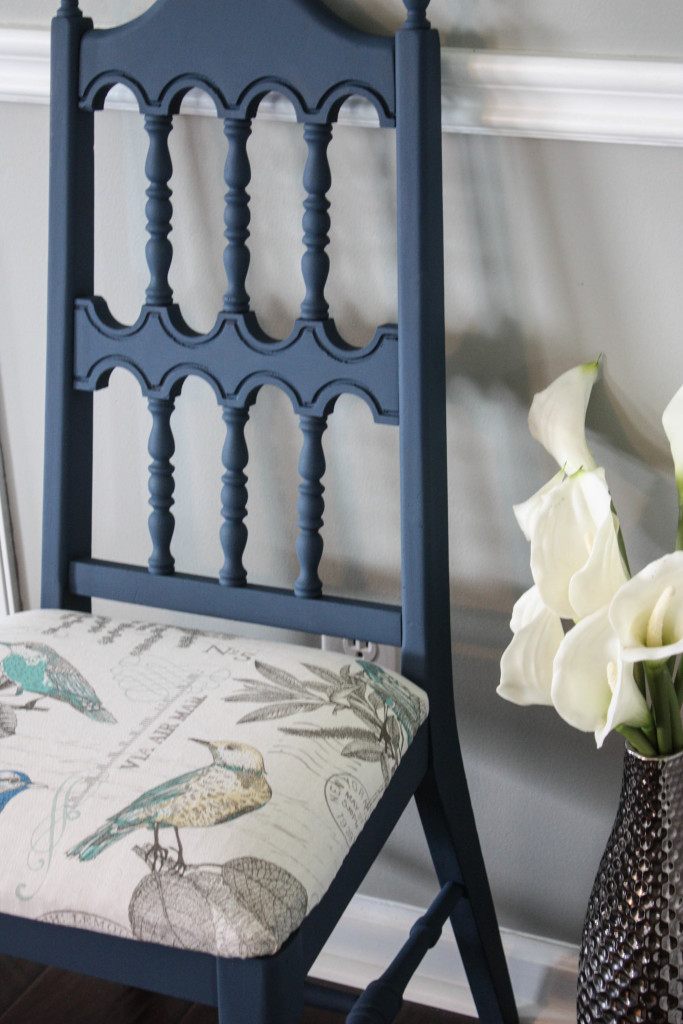 I have it sitting right next to my shoe storage, so it works perfectly…sit down, relax, and put your shoes up! Doesn't it look like it was made for this spot?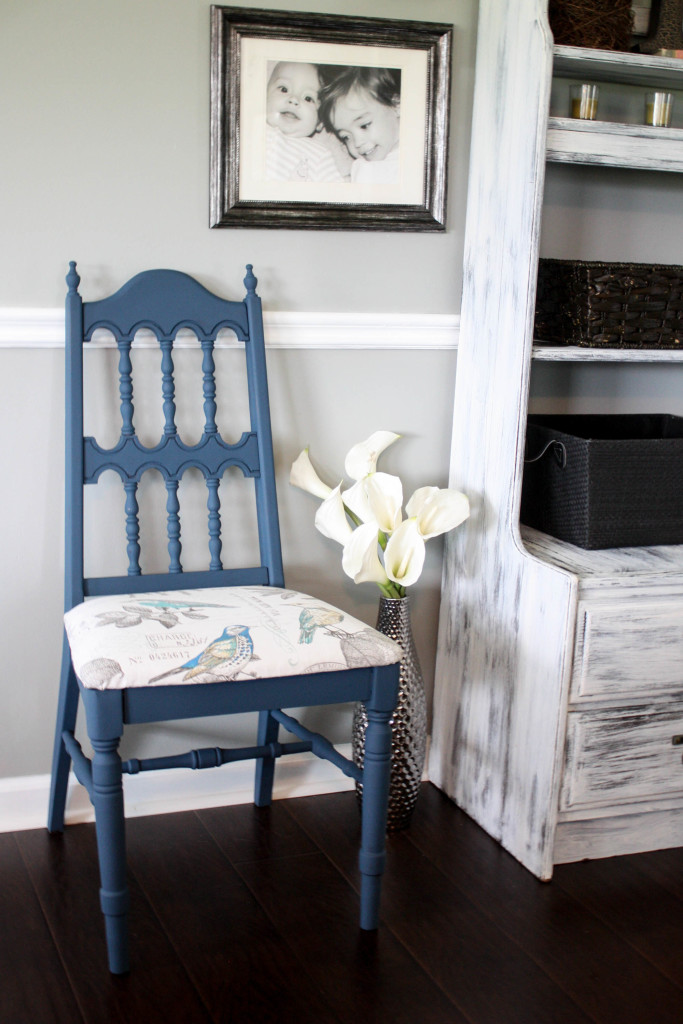 And the detailing…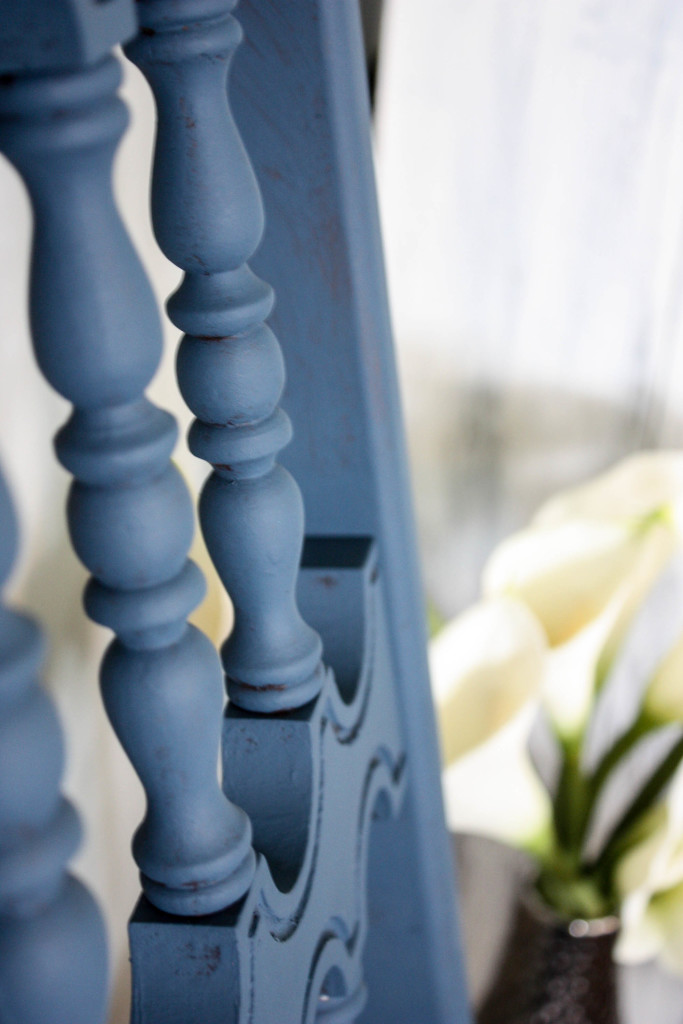 So yeah…I am thinking this free find sure was a blessing! I am loving it in my home, and I am thinking it is here to stay!
If you enjoy keeping up with me, I would love for you to follow along on Facebook and Instagram!
Any affiliate links are indicated by an * {I never recommend anything that I do not love and use myself.}
Pin it for Later: