As the third room in the tour of our Re-fabbed home, I want to show one of the ugliest living rooms known to man.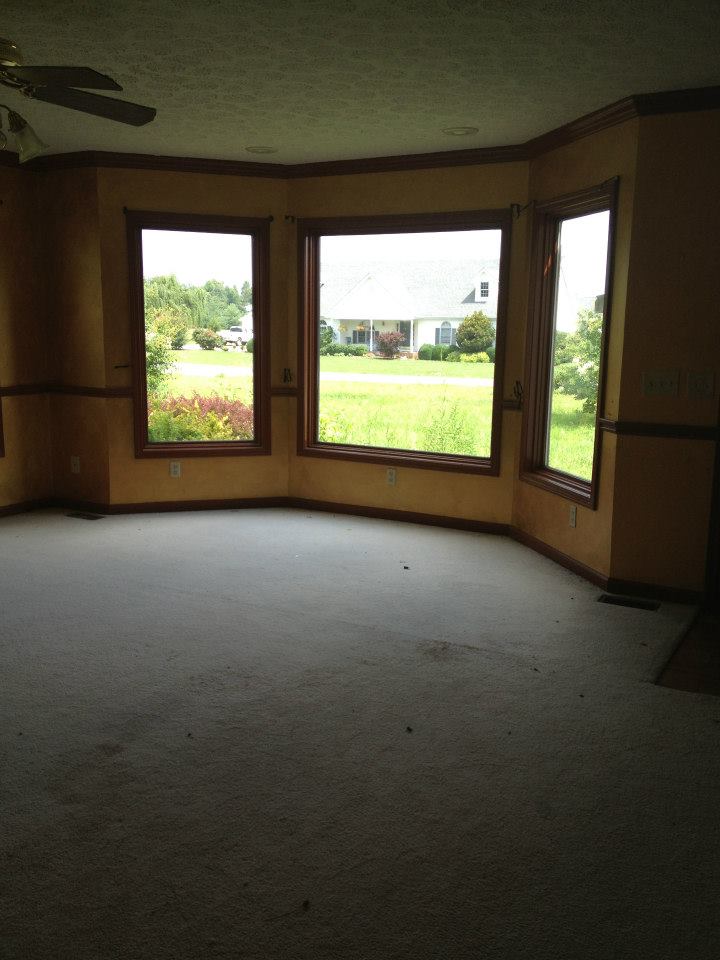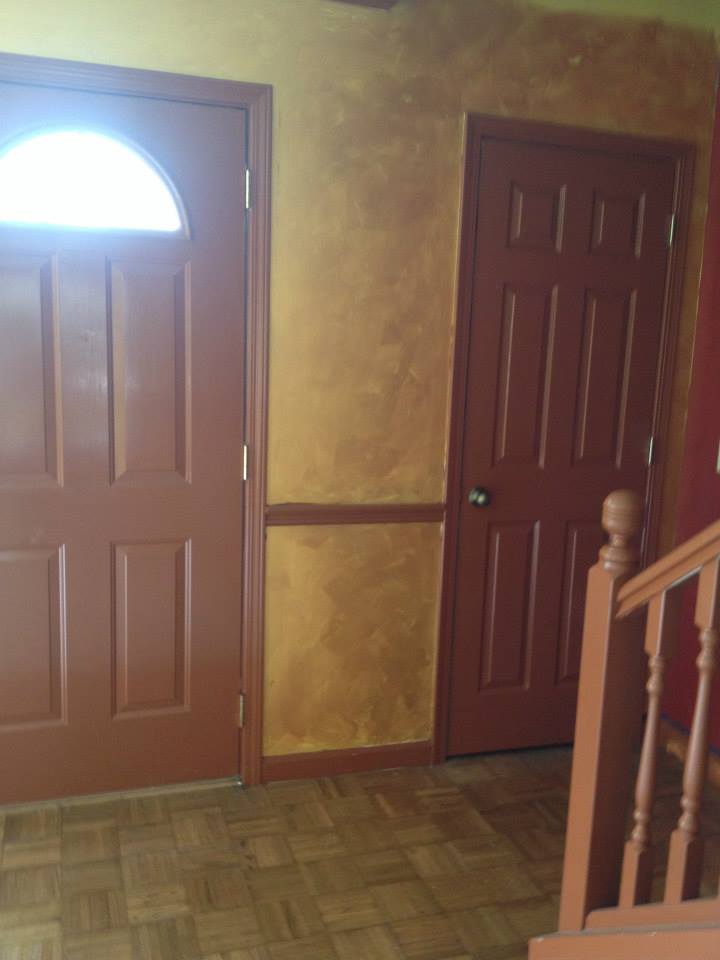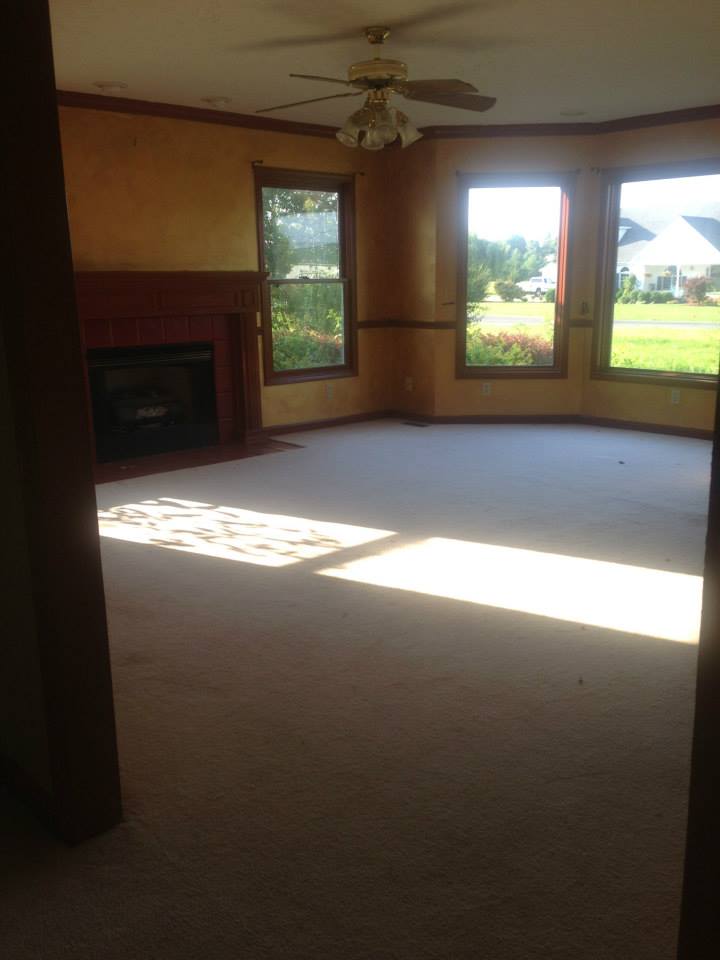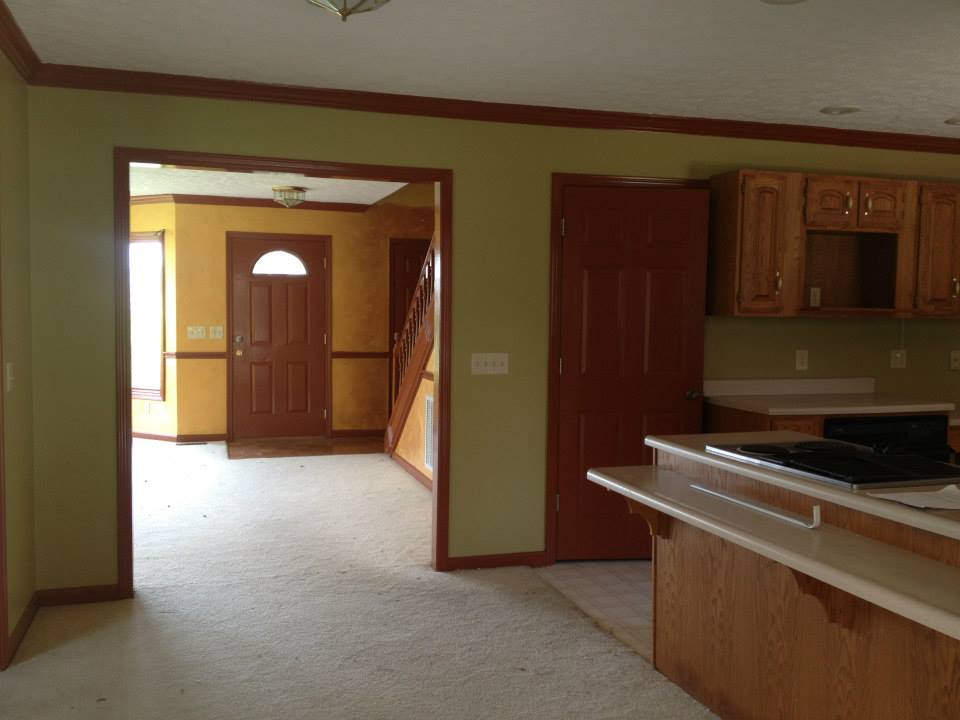 I wasn't lying, was I? Well, once again- the ability to look past something can go a long way- remember that when you are faced in situations where the existing look is not what you would want! And you can usually get a much better deal when something is in this shape too~another bonus!
Well, here it is today! TOTALLY DIFFERENT! We plan to move pretty soon, as this was never meant to be our "forever" home, so there are a few minor things such as window treatments that I decided to not do..but all in all, I am very happy with the space!
This is the view from the kitchen. I love all of the white trim, especially the banister 🙂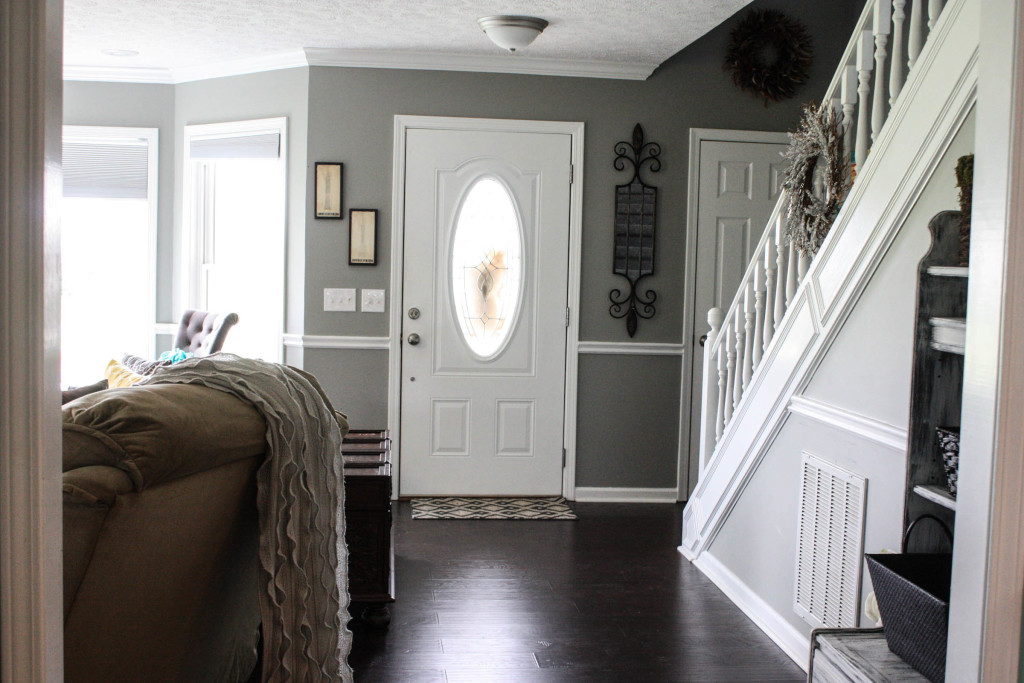 I love gallery walls! This one is not complete, but it is off to a good start…and we painted the fireplace, as well as the existing tile to give it a new, fresh look!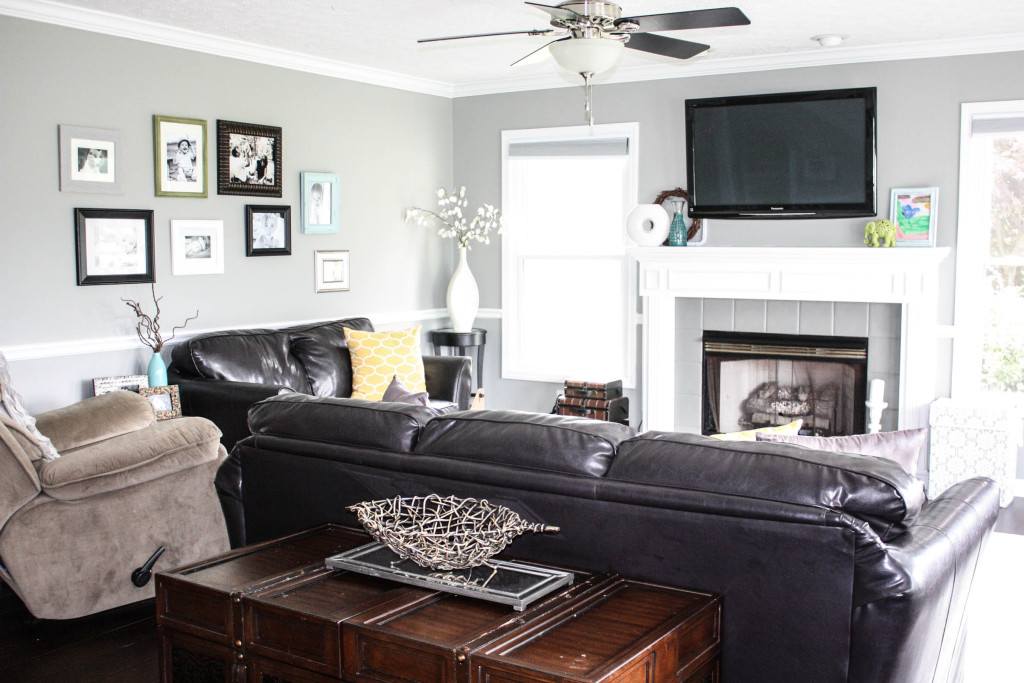 I love using my kid's artwork around the house. It is just something that adds some color and sentimental value to a space.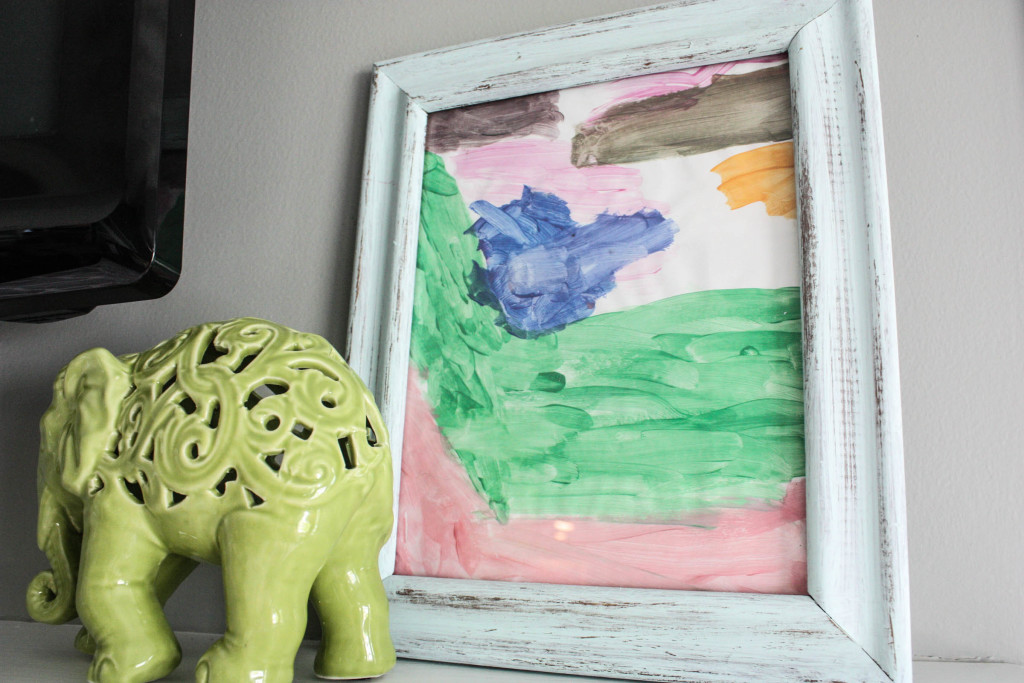 We made the coat rack out of pallets! I have a tutorial on the blog RIGHT HERE to show you how to do this simple DIY project.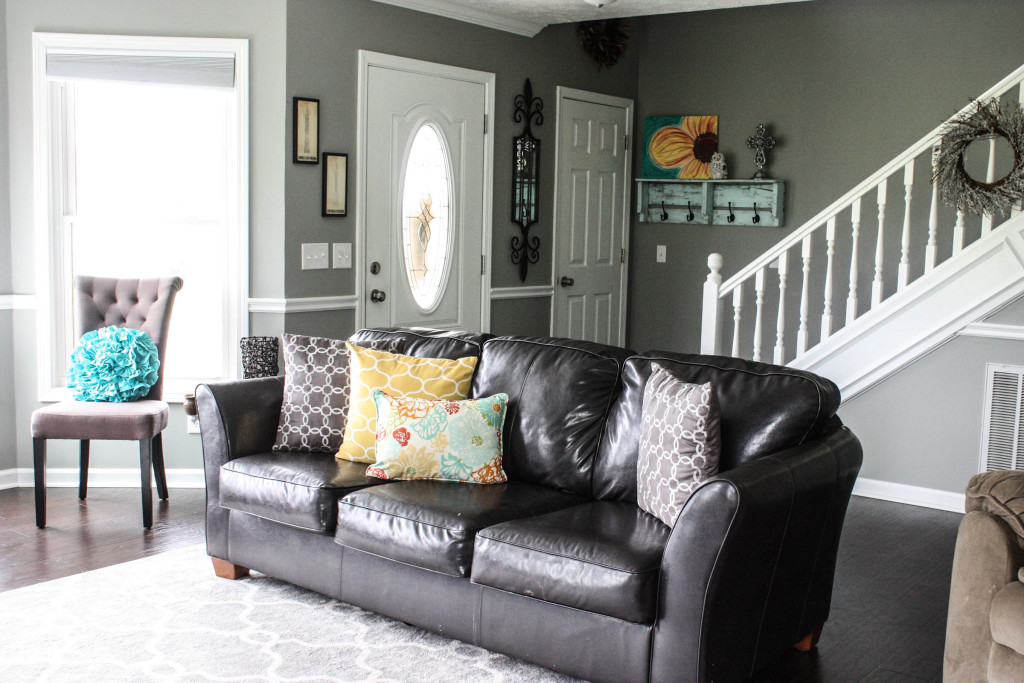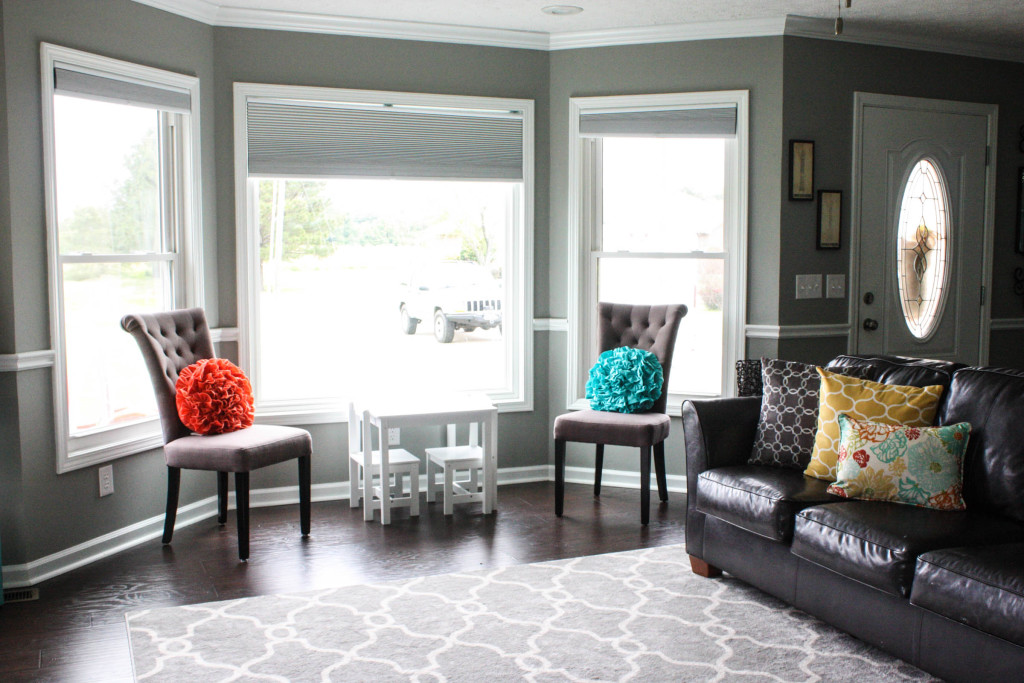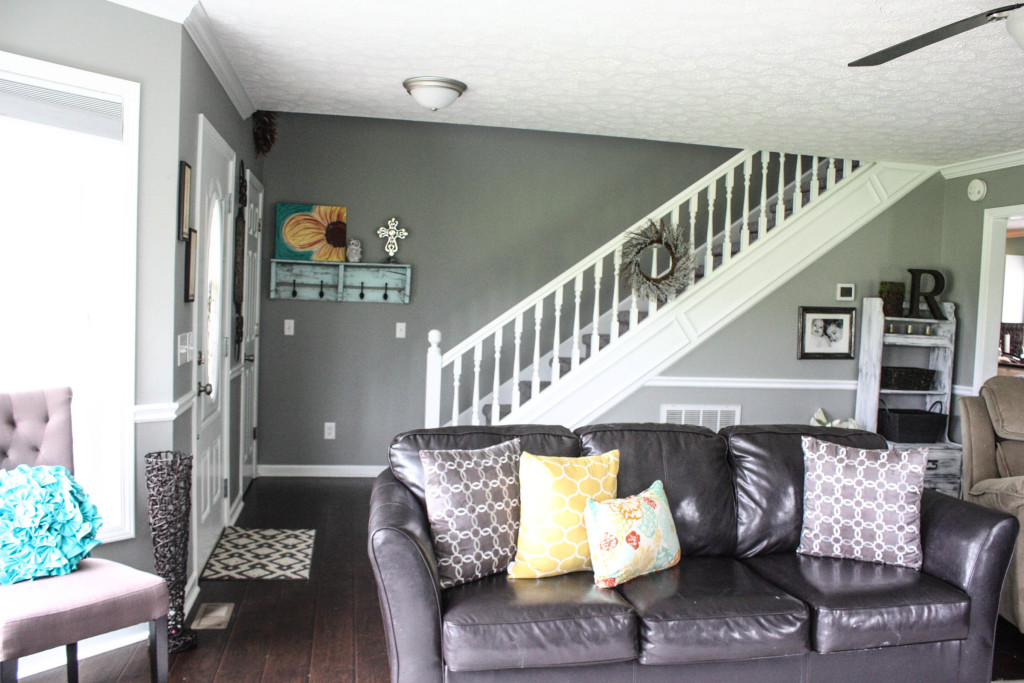 The living room in its entirety. I love the gray walls because you can change your decor so easily, and it still goes perfectly. I am constantly changing things, so in a space like this- I had to have a very neutral wall color.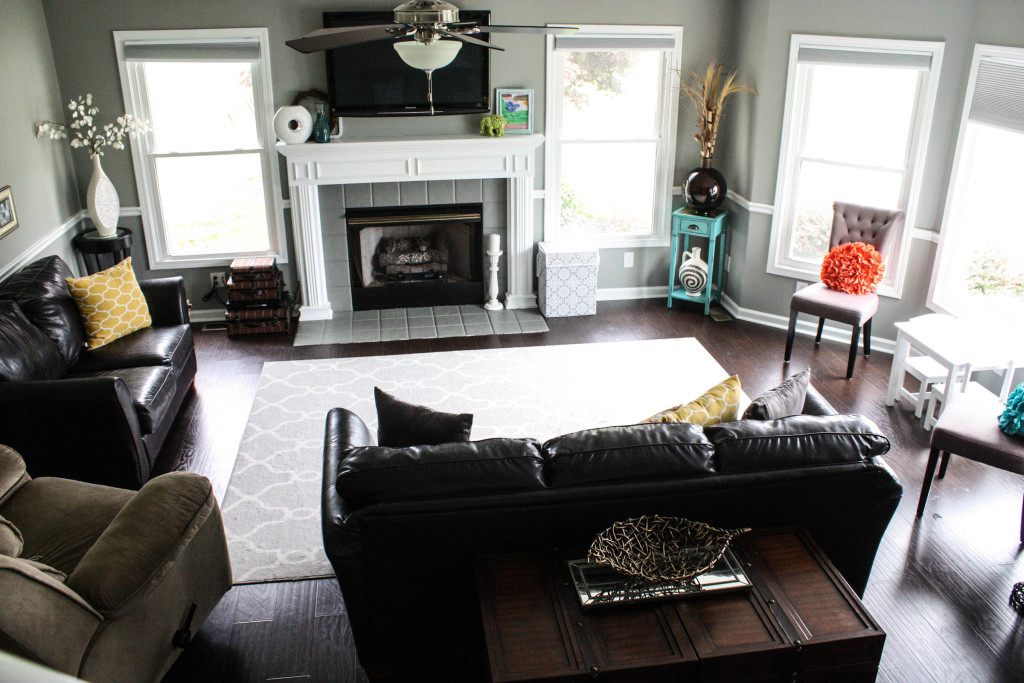 This is a piece I found at a flea market for $20! In about 20 min, I threw a quick coat of VM&D Vintage White chalk paint on, and it was done! I had been wanting shoe storage in my living room because for some reason, there were mounds of shoes EVERYWHERE, all the time! It was driving me insane. When I saw this, I knew I had the perfect spot…and it doing the trick quite nicely!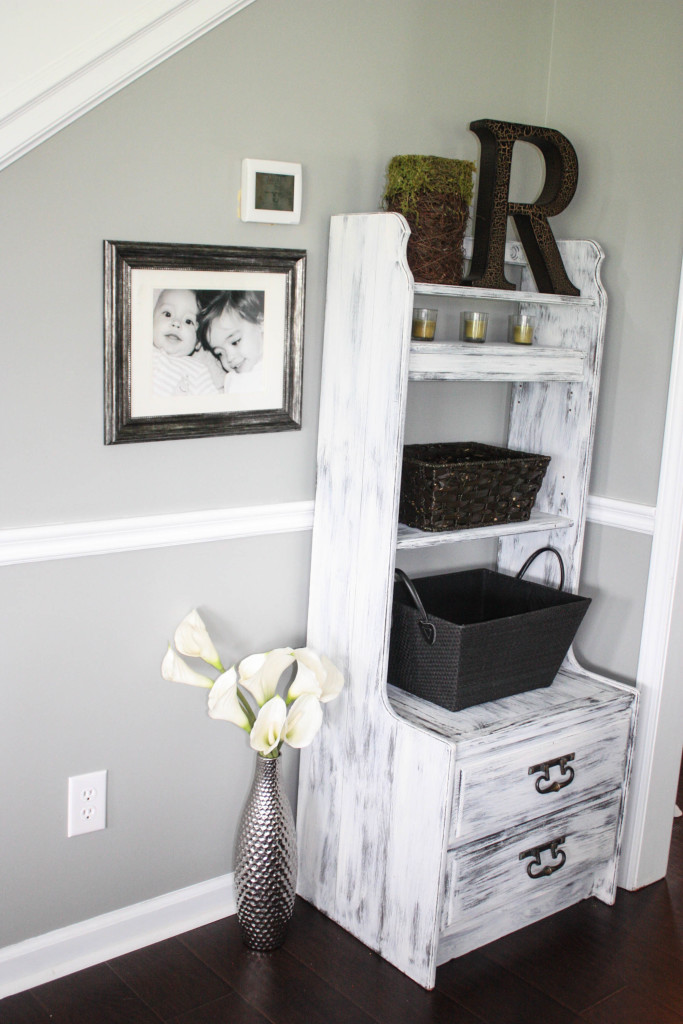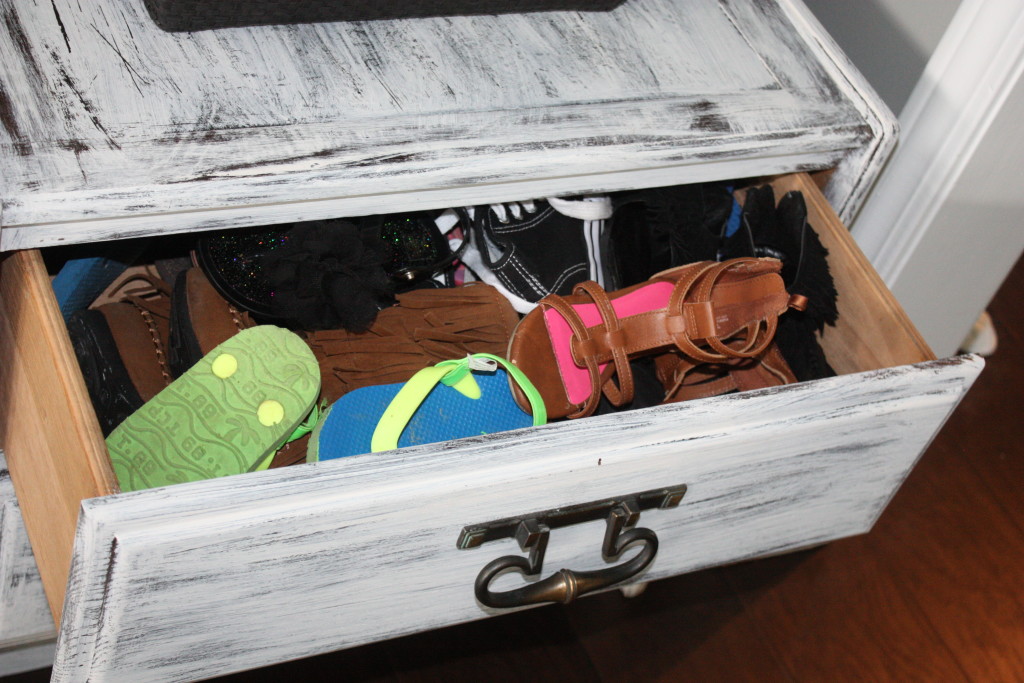 Thanks for taking a peek at my living room! I hope in some way you were inspired to see beyond the ugly and see what could be!
PIN FOR LATER!