So- these DIY Candy Sprinkle Ornaments are a super easy project! The easier the better, right???
I said on my Facebook live today that "Ain't nobody got time for hard projects." I think I am speaking a language that most people can relate to! LOL
The other day, while at my home away from home (aka Hobby Lobby)- I found some a package of clear, plastic bulbs. I don't know if you are like me, but I LOVE the large bulbs at Christmastime, to decorate with! I wasn't sure what I was going to do with these, but when I got them home- an idea came to mind!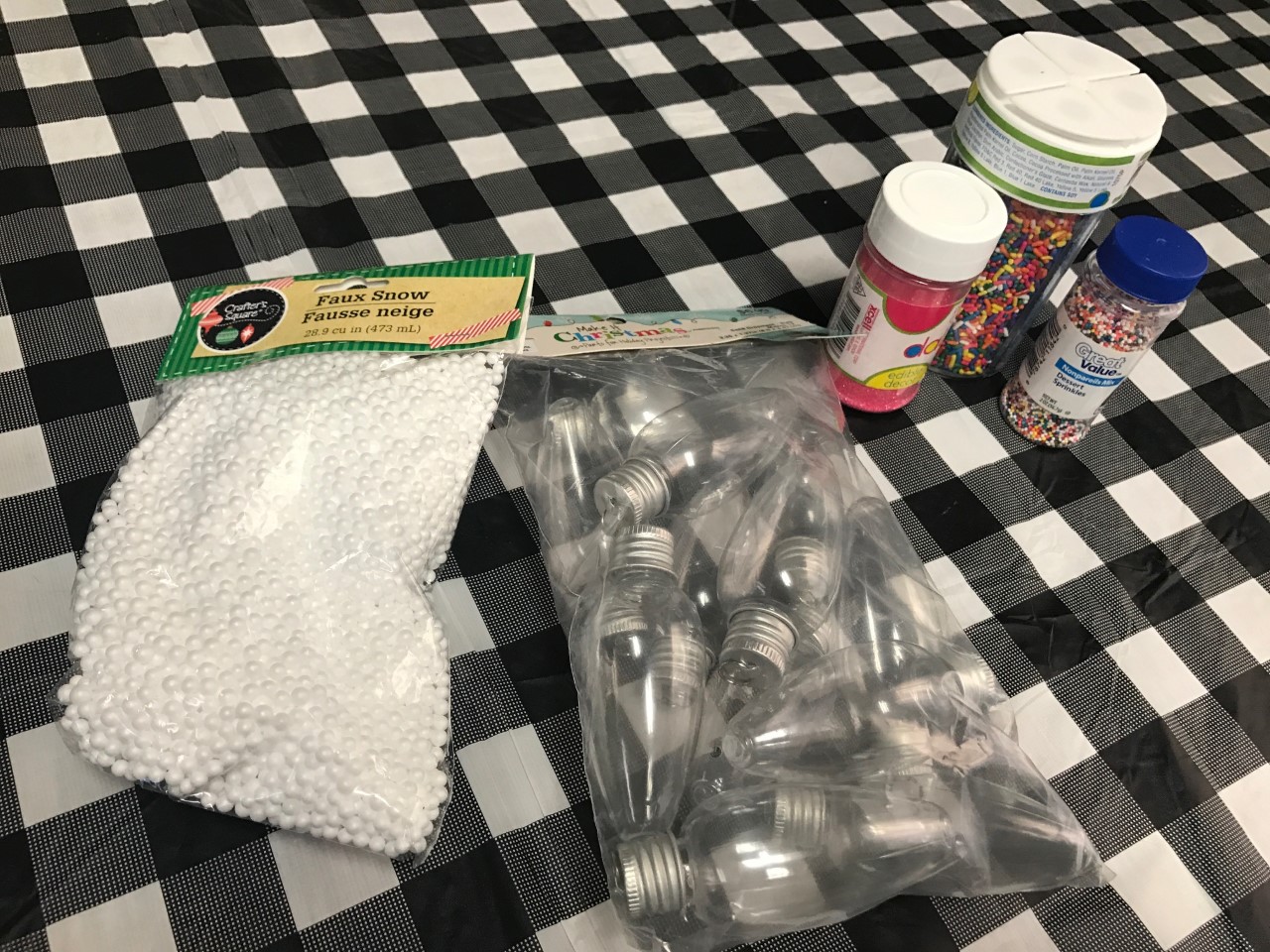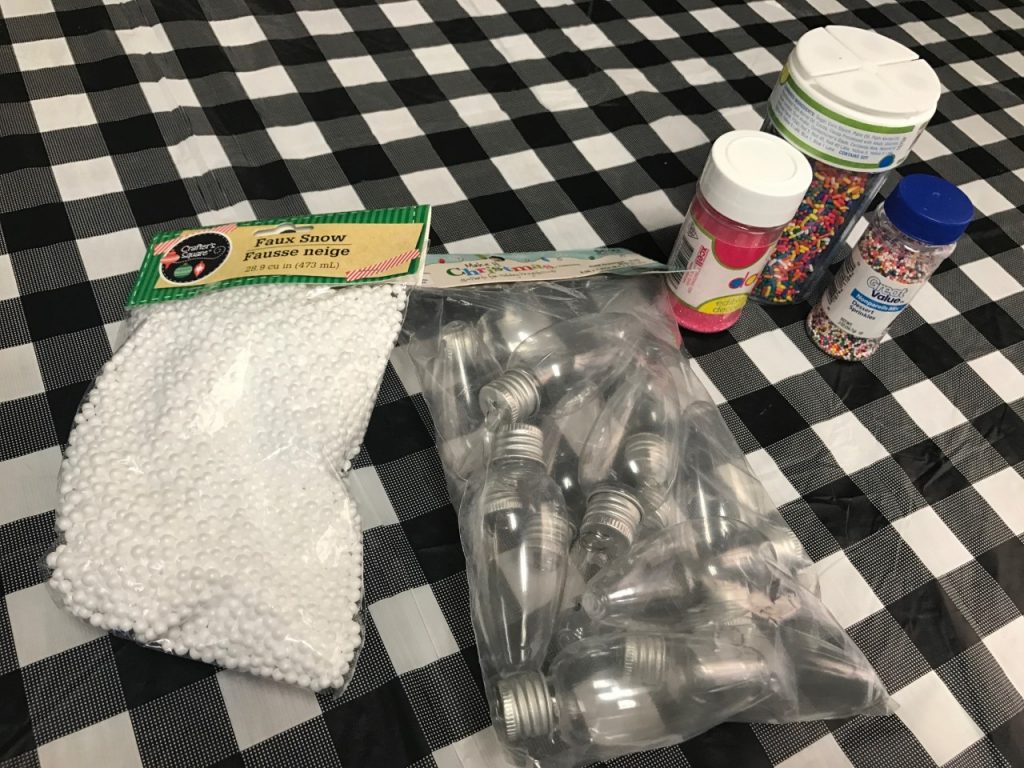 Ignore the faux snow. I decided not to go that route, but I didn't decide that until later on in the project, and this is the only picture I had! Oops.
So these bulbs are large and have the little circle at the top to hang…so why not make them into little ornaments? In fact, I believe that is what they are "supposed" to be used for anyway…in fact, the wrapper said "sand" ornaments, but I am NOT about to use sand in this house. #sandhater #yesistilllovethebeach #butihatesand
I had seen the Certified Celebrator (Brittany Young) use candy sprinkles one time in a large round ornament, and I thought these bulb ornaments would be PERFECT for that idea on my daughter's colorful tree!
So, all I did was fill each bulb with colorful, candy sprinkles that I already had in my cabinet! We keep a stash of those for our cookie making!
Once I had them full, I took some rif-raf (NO idea how to spell that!) that I had found at Dollar General for $1 and tied it through the circle for hanging on the tree!
HOW STINKIN' CUTE IS THIS???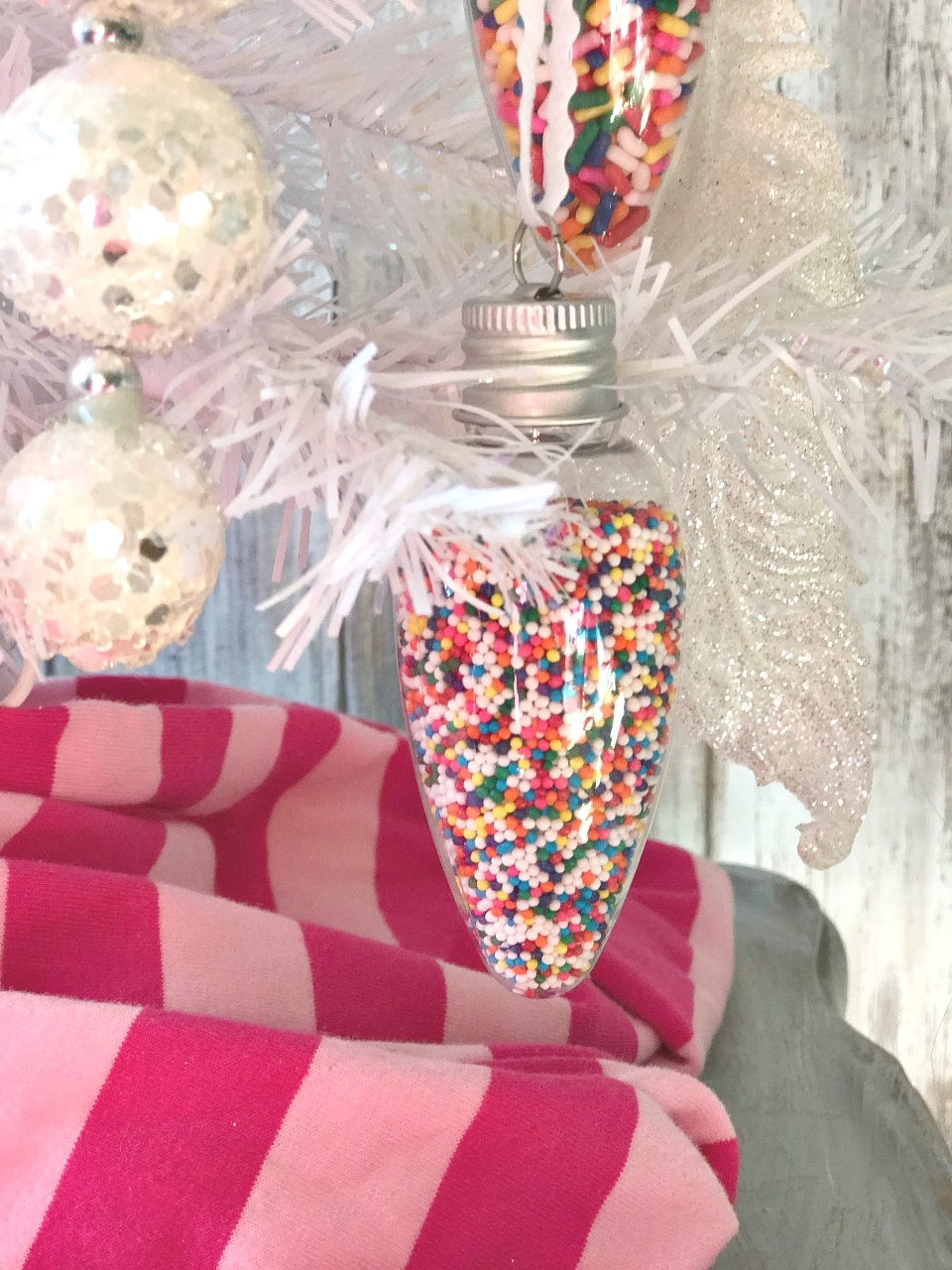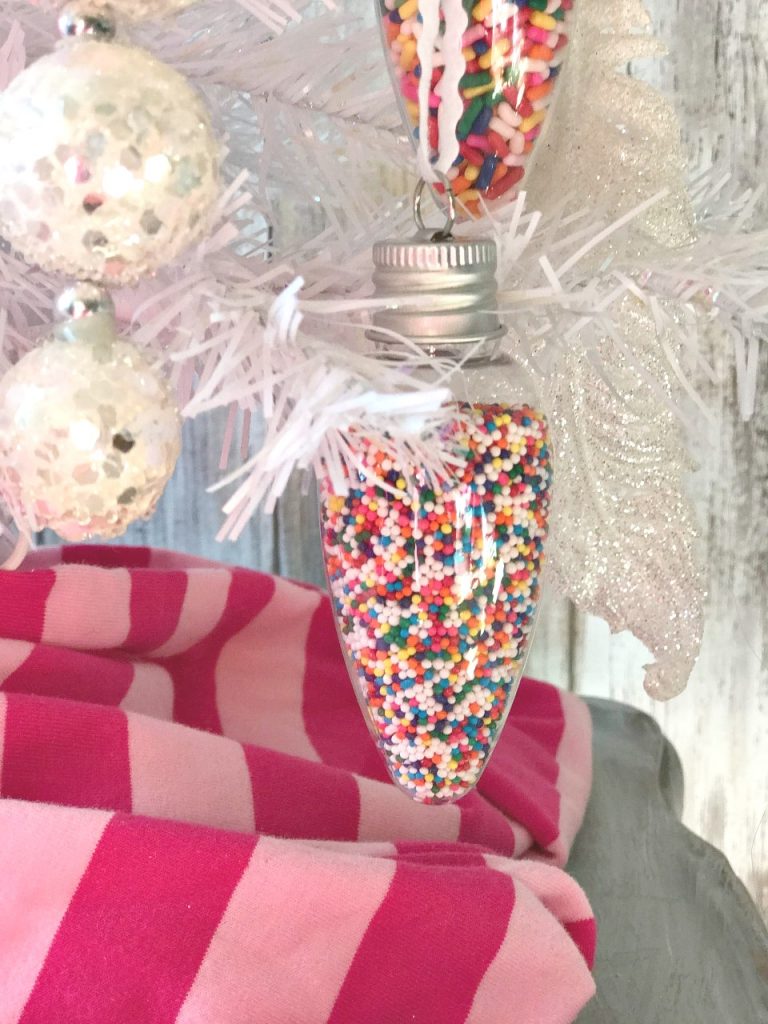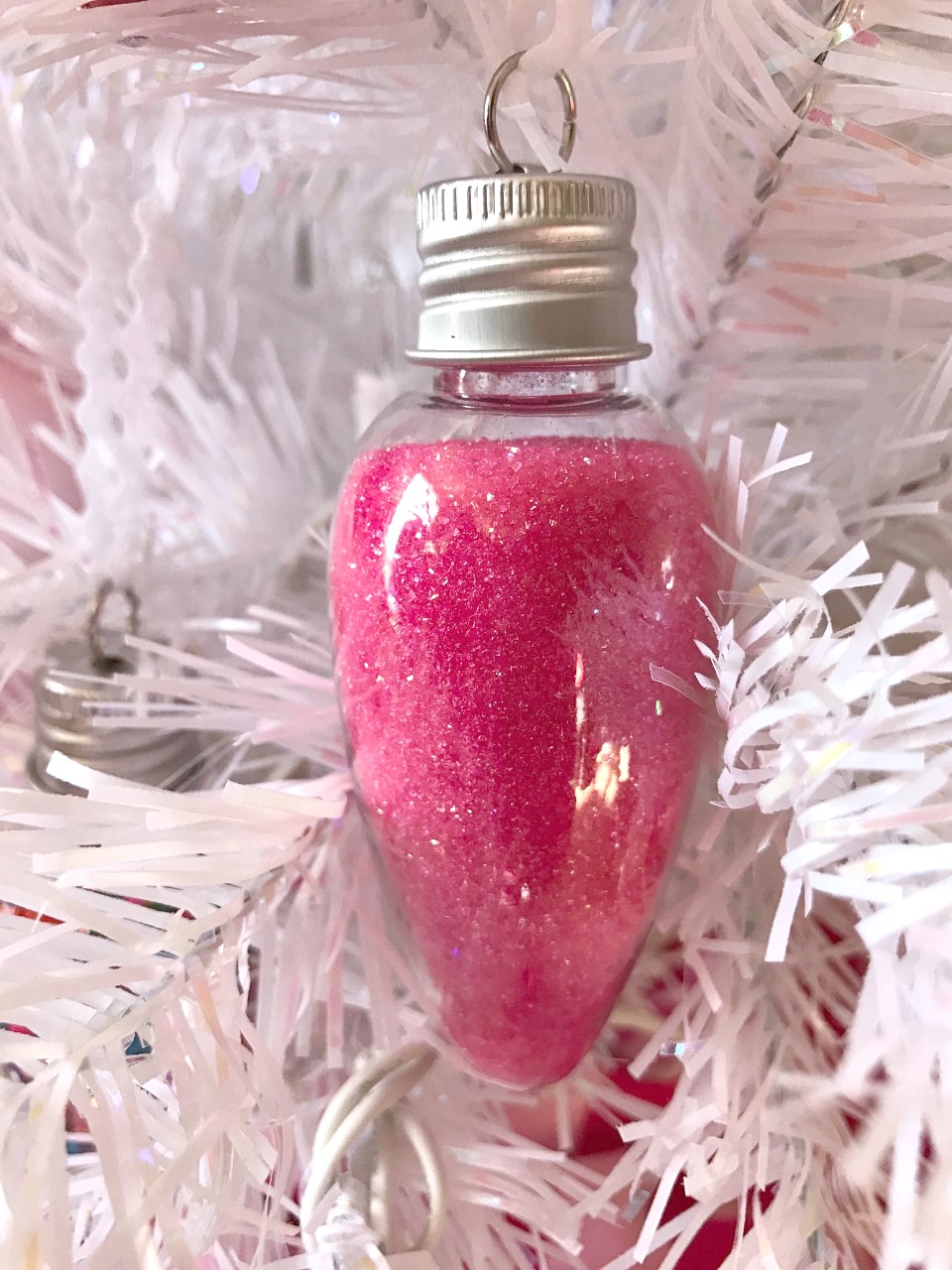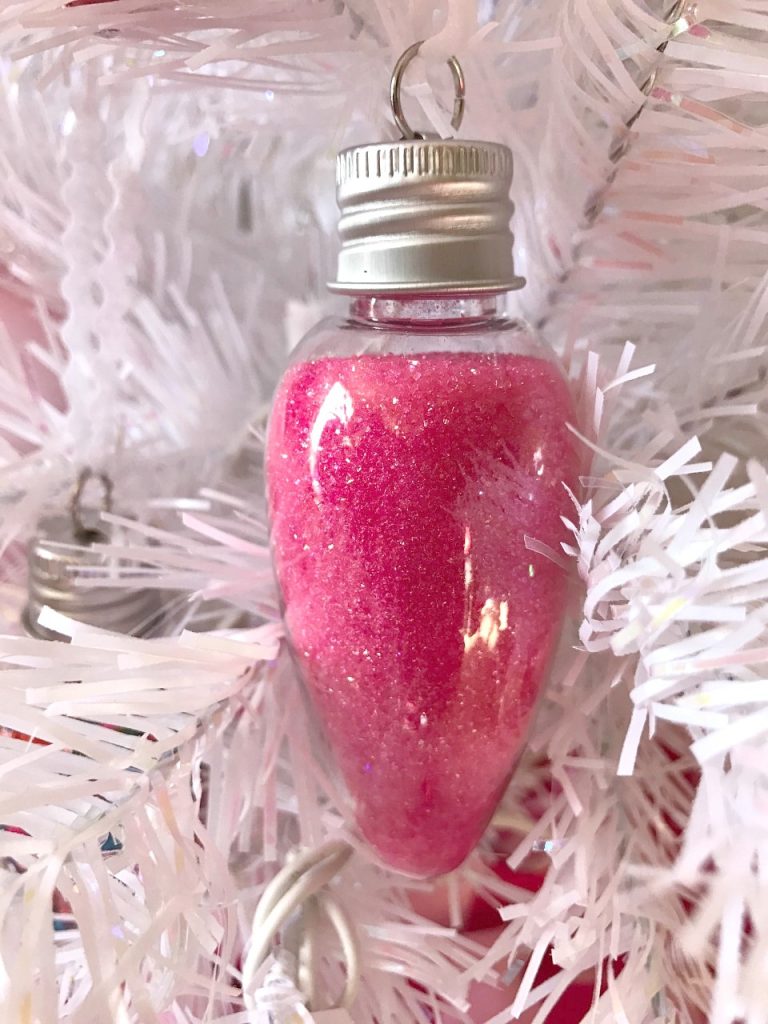 Just a little close up to part of her little tree. I know these pictures aren't the best. I had a super hard time getting them to turn out! Maybe it at least gives you an idea!!!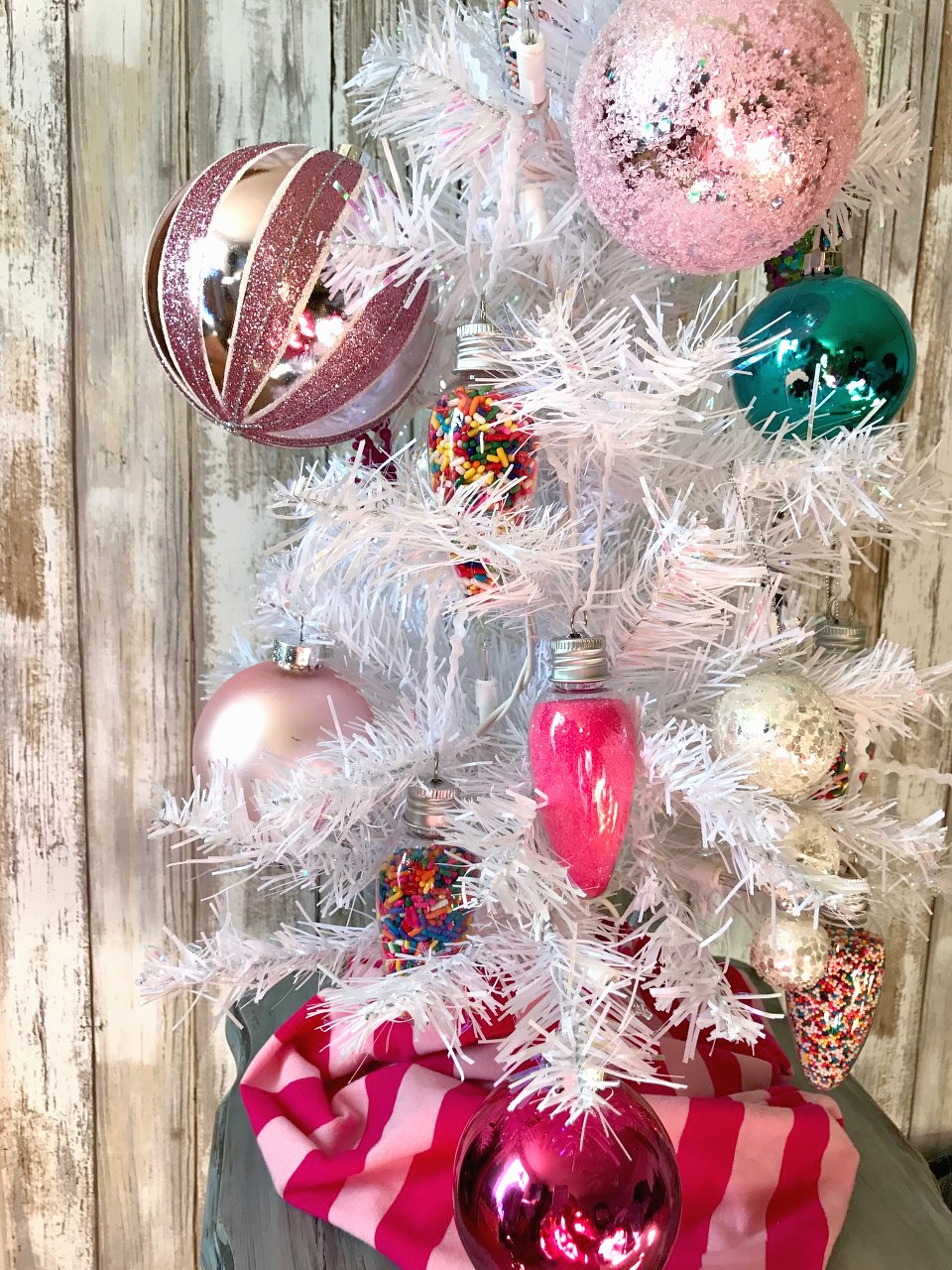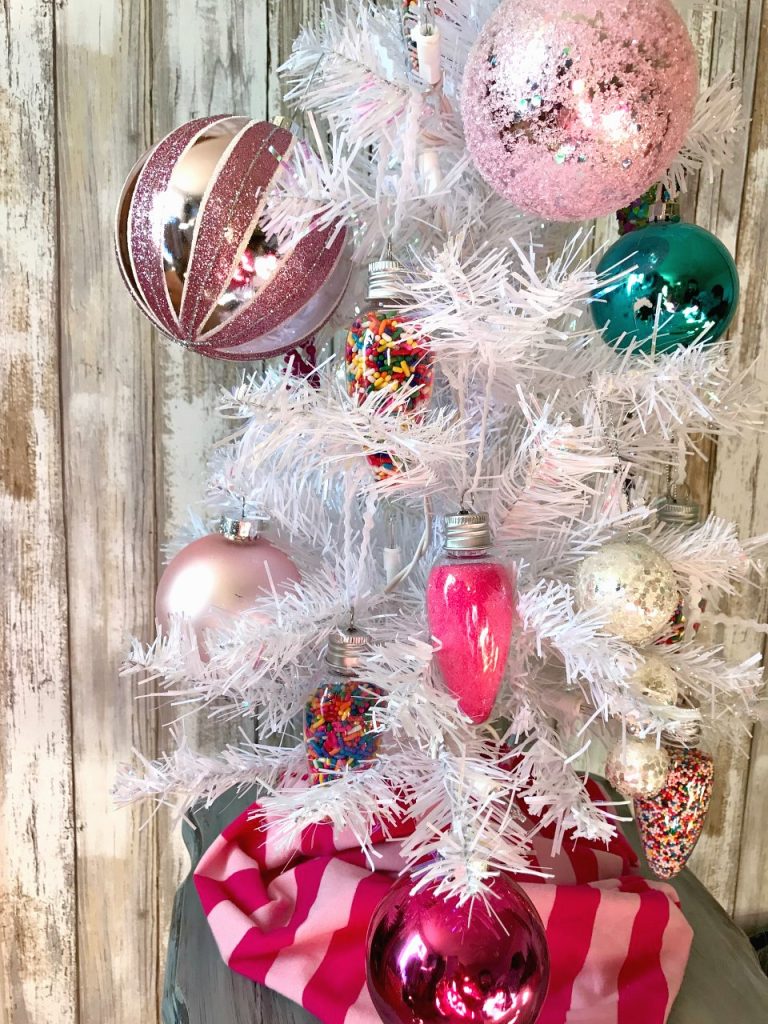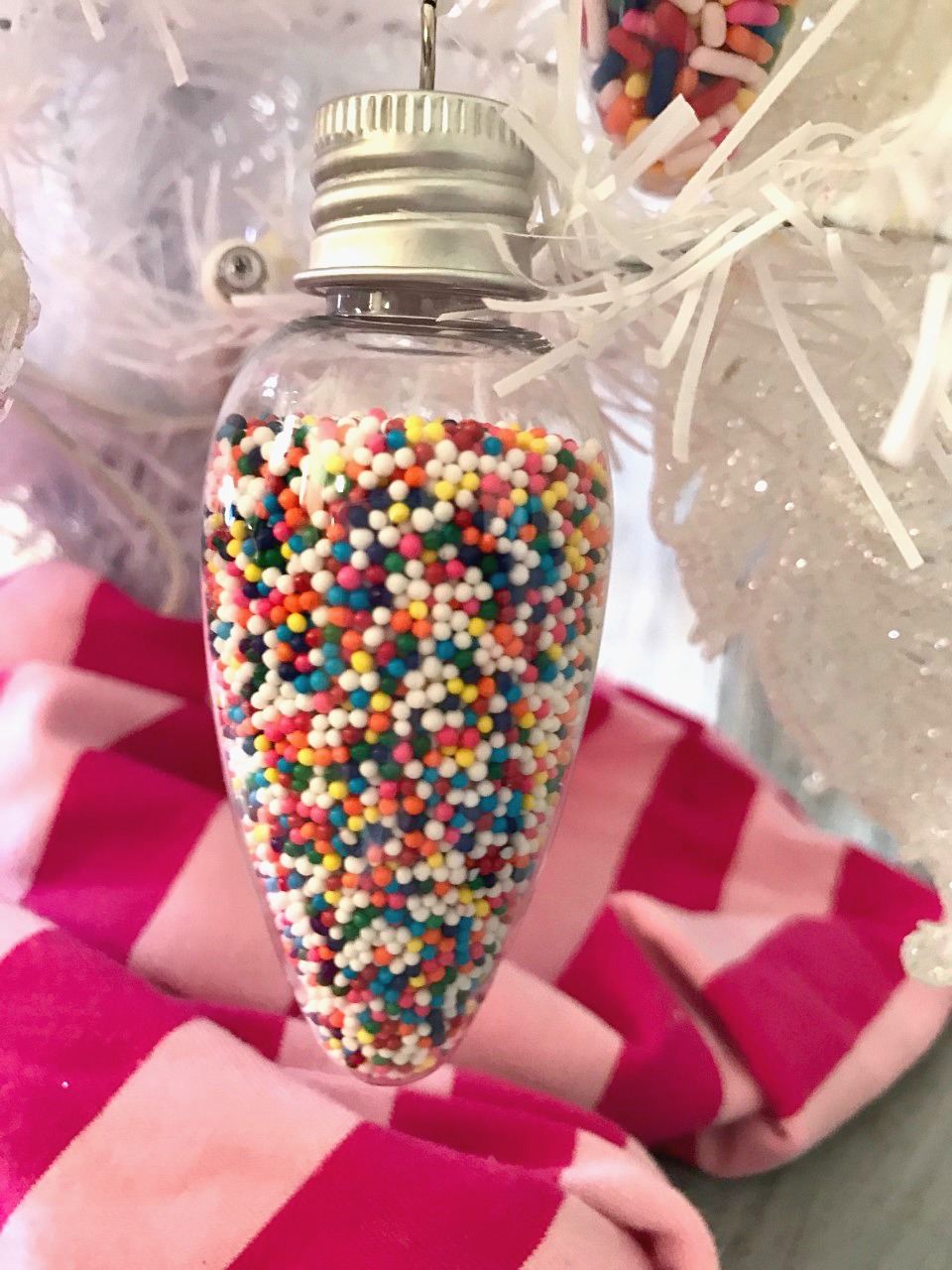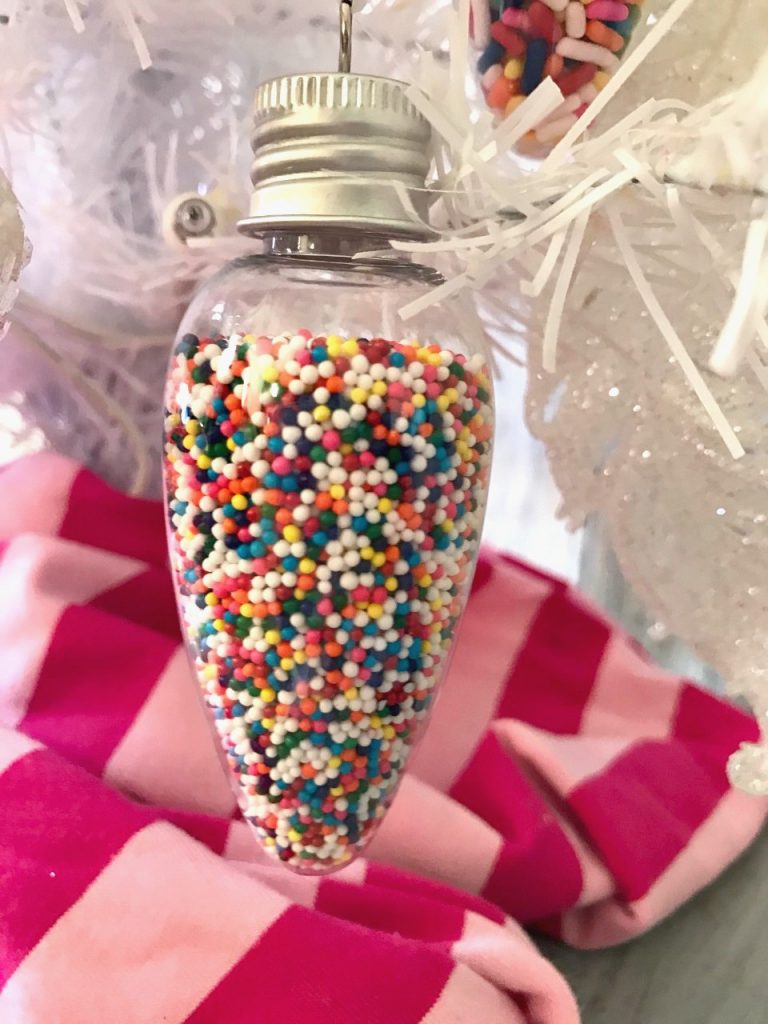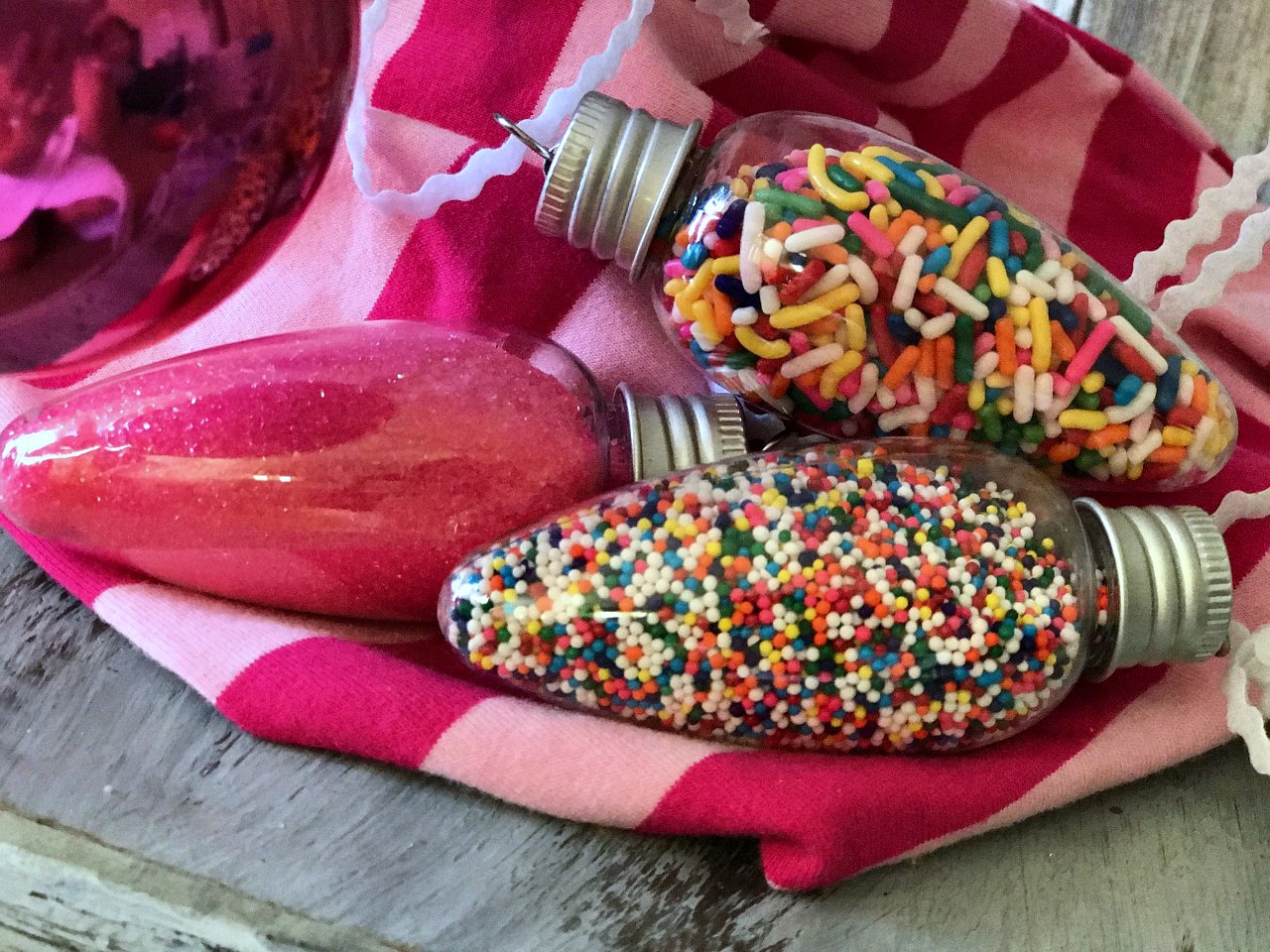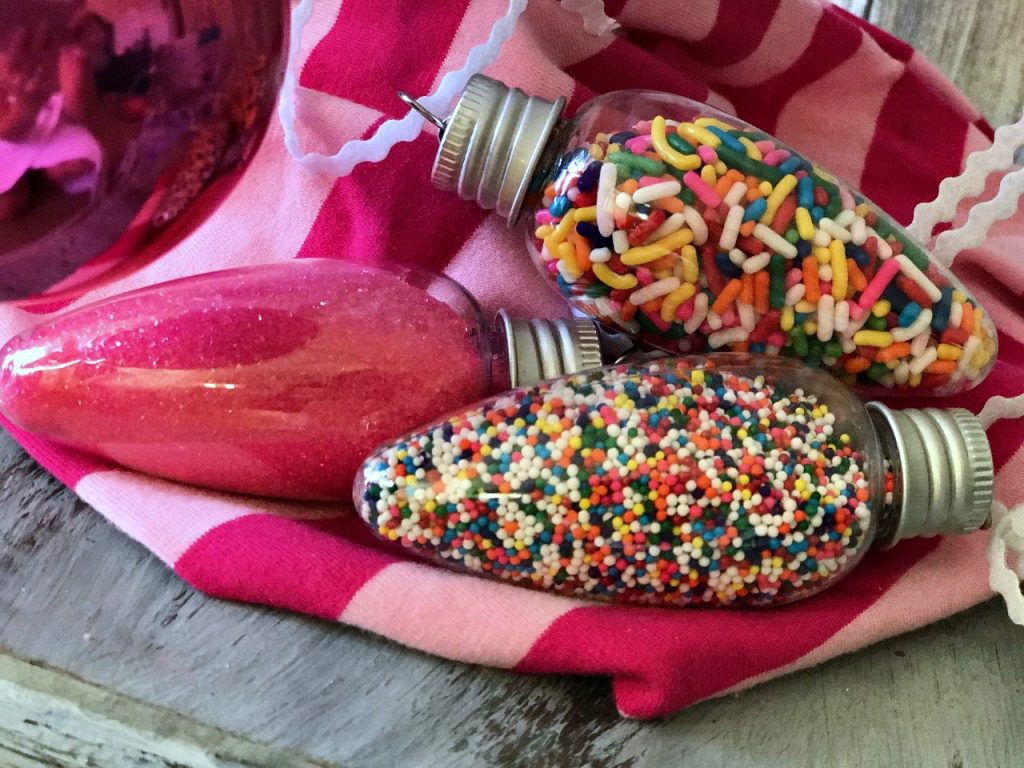 Well, there you have it! Some super duper cute little candy sprinkle ornaments!
Would these not be adorable hanging on gifts or gift bags??!
If you like this fun little idea, share it for me on Pinterest or Facebook!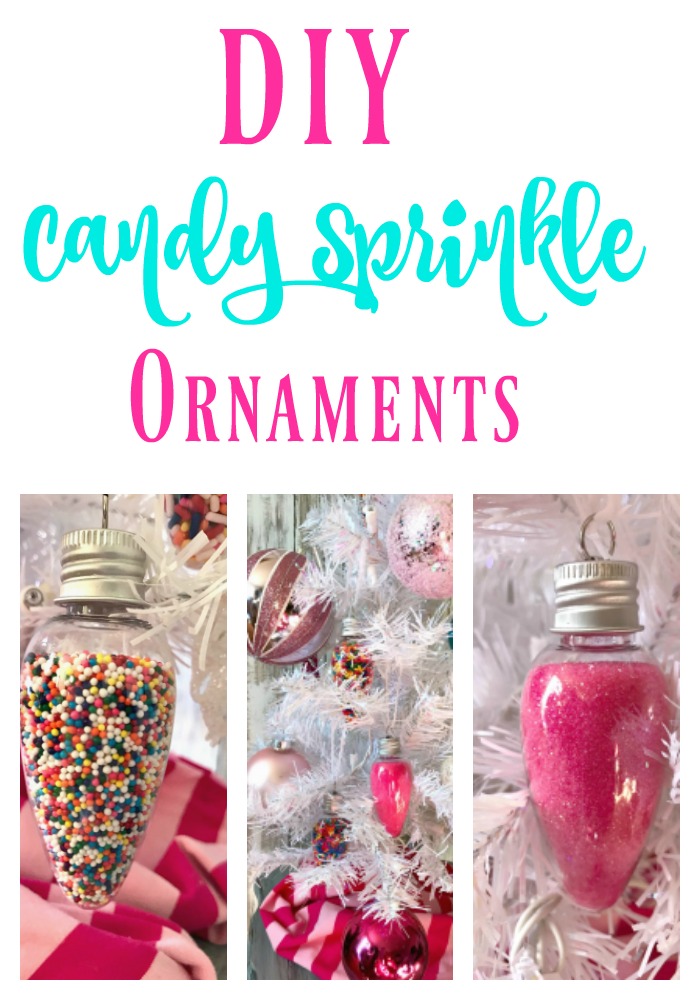 Follow Along on Social Media!