I am pretty pumped about today's post! There is nothing more invigorating than finding that perfect find at a thrift store and seeing it come to life the way you had envisioned! Maybe that is just me?? I just love this thrifted nativity scene makeover.
I mosey through our local thrift stores very often. Half the time, I find nothing at all except over priced junk- but other times…..ohhhhhh…those other times- I find exactly what I was looking for. This happened a couple of days ago!
You see, I had been wanting a new nativity scene. I didn't need a big one right now at all, because space is super limited in my tiny mansion. (living in our temp home while we FINALLY build in Feb/March- HALLELUJAH!) BUT….while looking through the messes at the thrift store that day, I spotted a little small nativity scene!!! I had no idea how much it was because things weren't marked over in that section, but I knew I wanted it no matter what.
It was all I found that day, but it was all I needed, so life was good.
I went to check out, and to my surprise—the WHOLE set was $.53!!! 53 CENTS! That was with tax. Jackpot.
I brought my great little find home and got to work. They were dinghy and the gold paint had been chipping in parts, so I knew I wanted a more cohesive and clean look.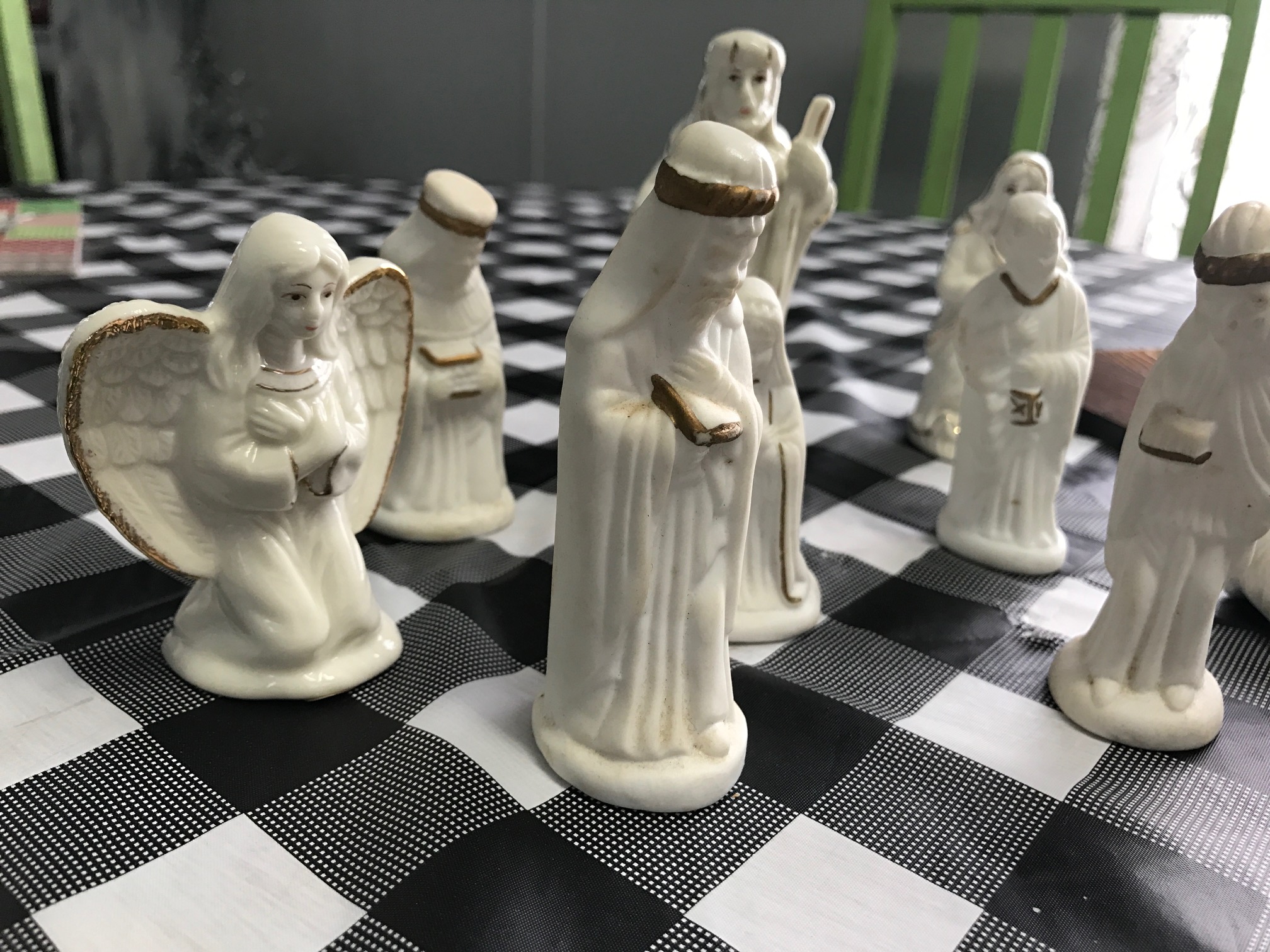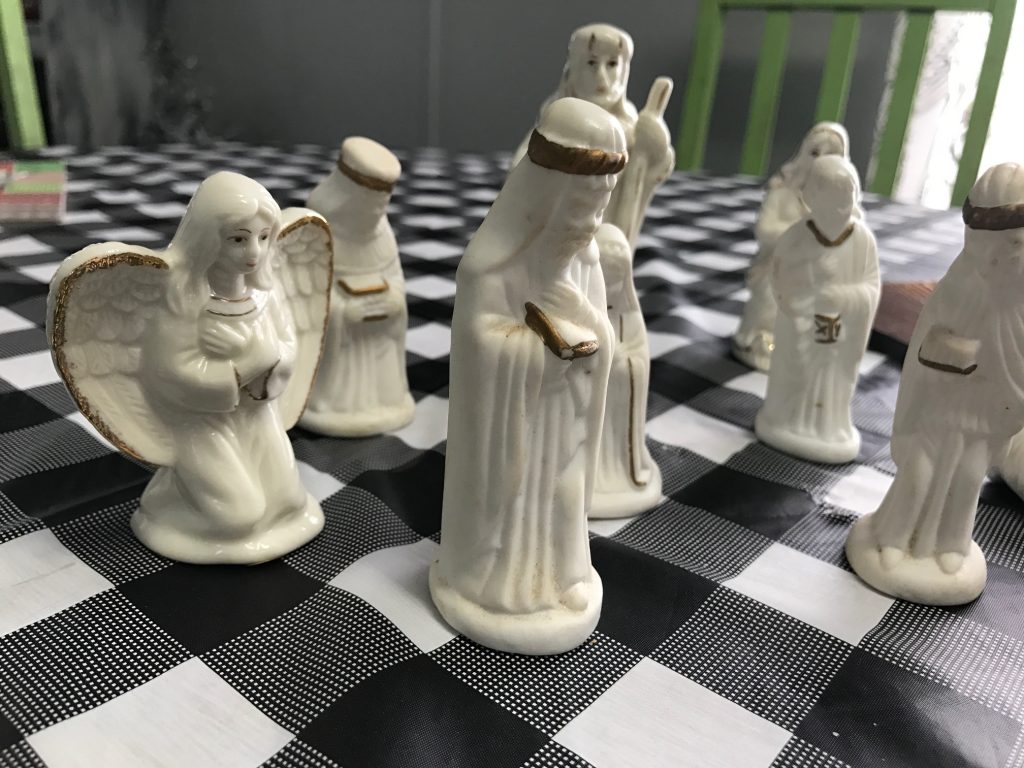 I had a little hanging plaque that I had gotten from Walmart for a little of nothing, and I knew I wanted to use it to place my nativity scene. I took the rope off and made it a solid piece of wood, ready for my sweet little set!
I then got my matte finish white chalky spray paint out and began spraying them.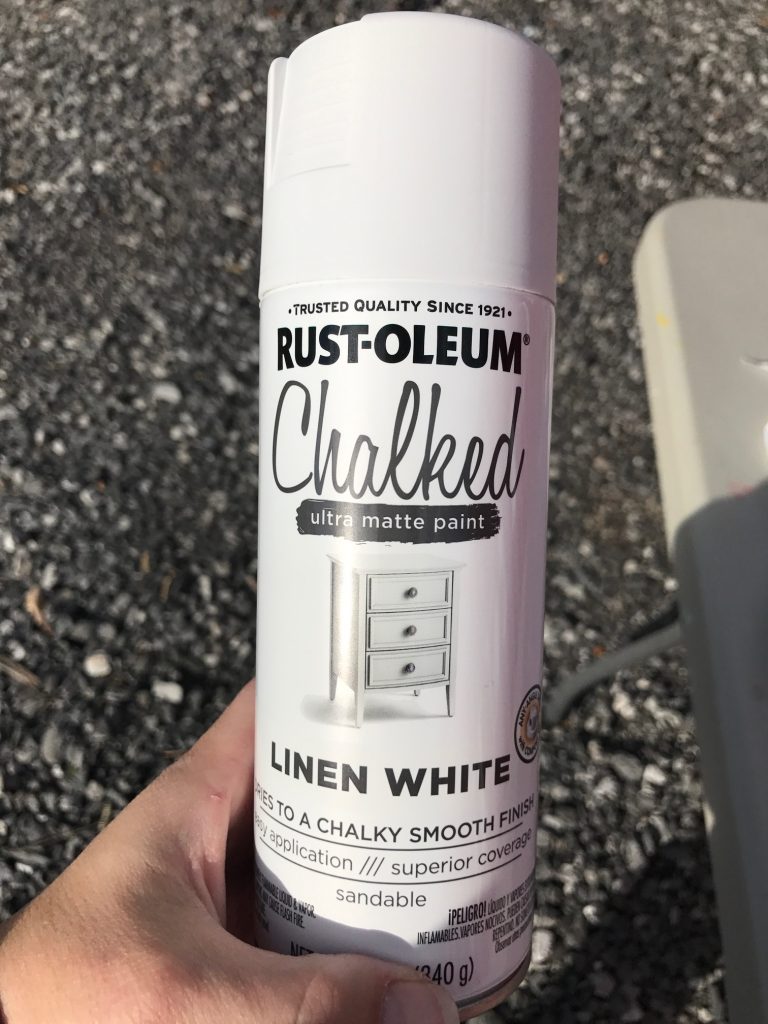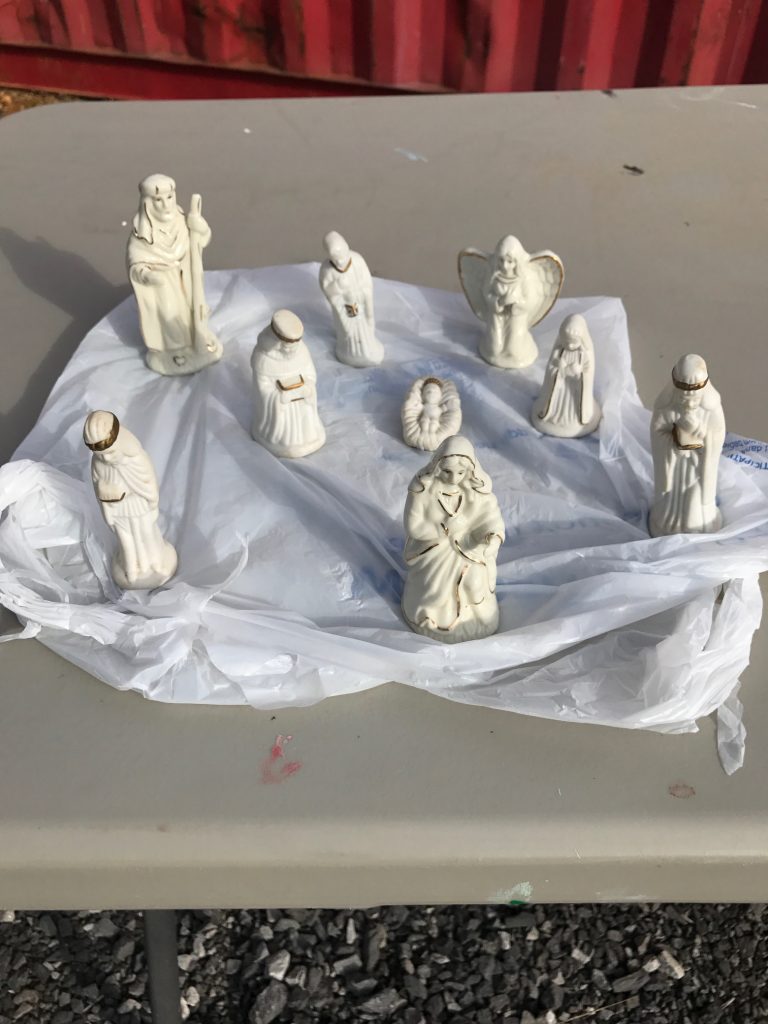 It took a couple of coats to cover the gold parts entirely, but in the end, it turned out exactly as I had hoped it would.
When they had dried, I took each piece (I had 2 extras that I didn't use bc I wasn't entirely sure if they were supposed to be there??) and hot glued them onto my board so that the kids wouldn't knock them over!
And here is the finished product. My 53 Cent Thrifted Nativity Scene makeover!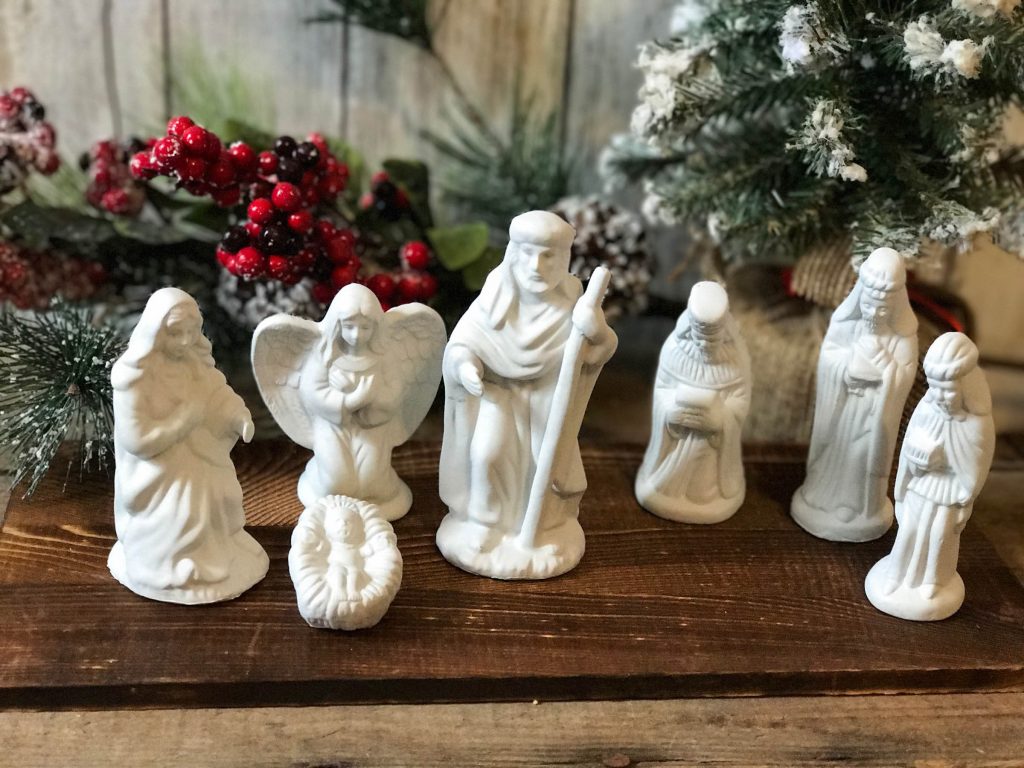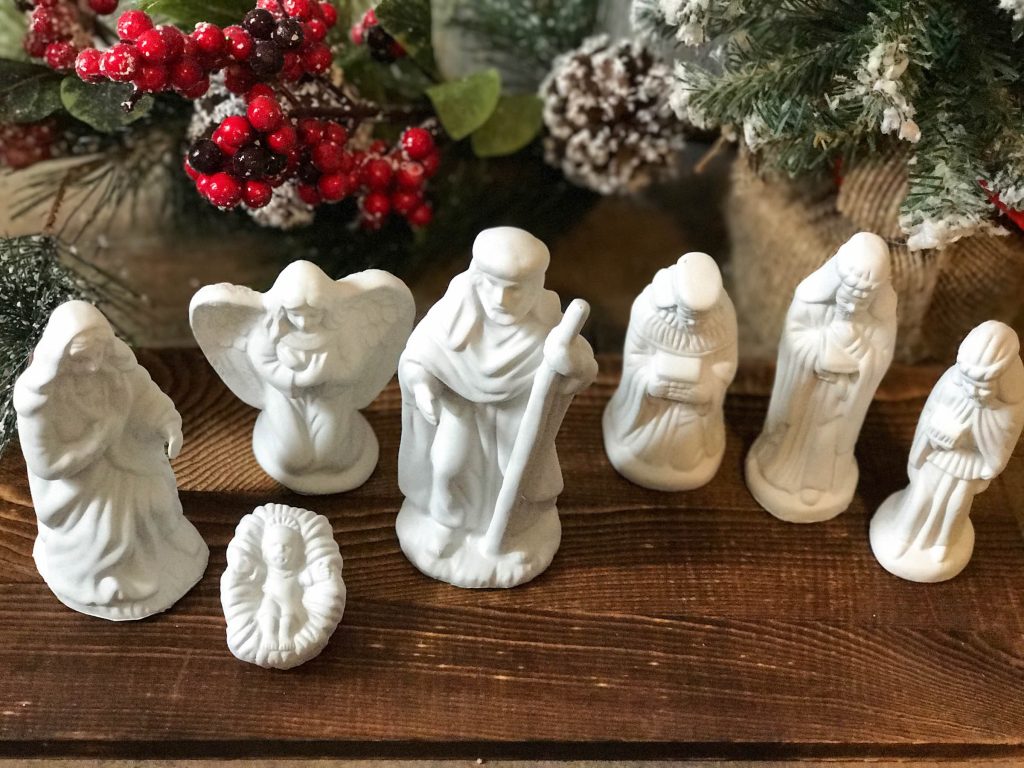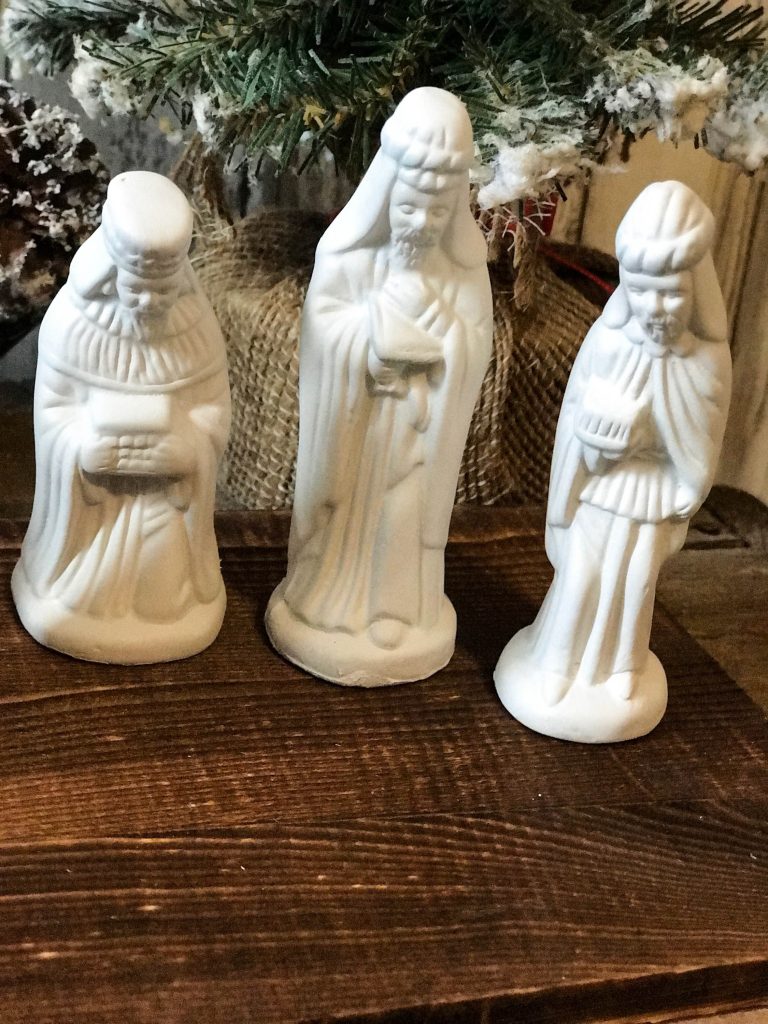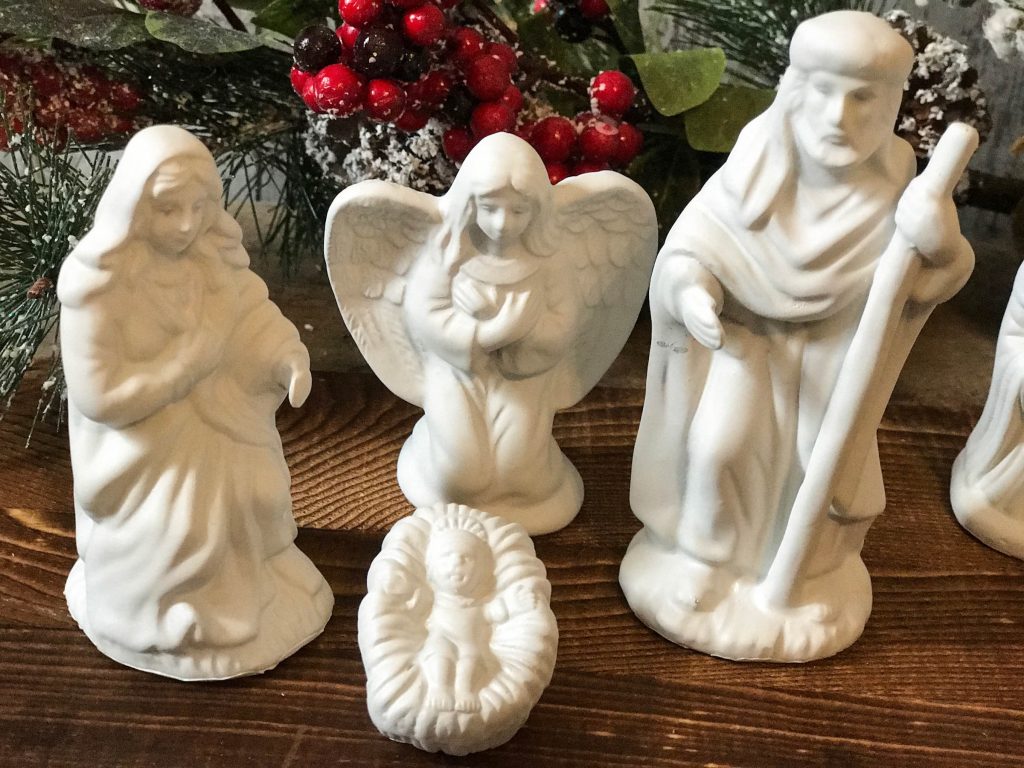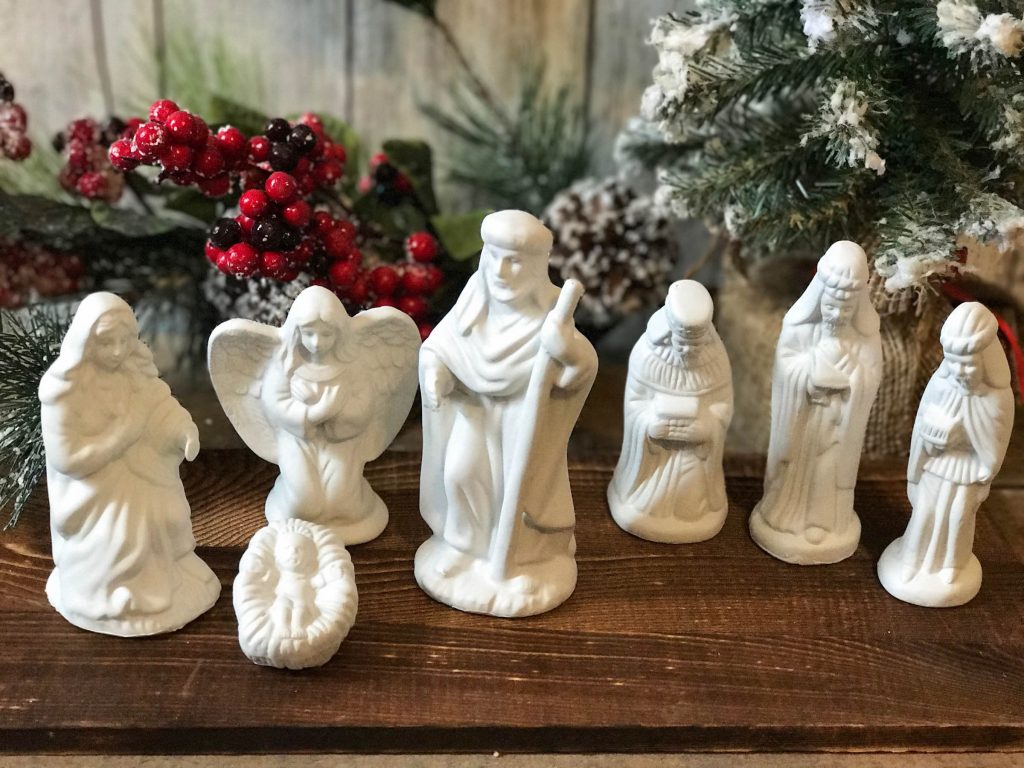 Well, what do you think? For the price and the amount of effort involved, you can't beat it! It looks clean and classy and represents all that Christmas is truly about. I am loving it and look forward to having it around for years to come. I may even build a little barn around it soon. If I do, I will be sure to show you 🙂
Pin this Thrifted Nativty Scene Makeover for later!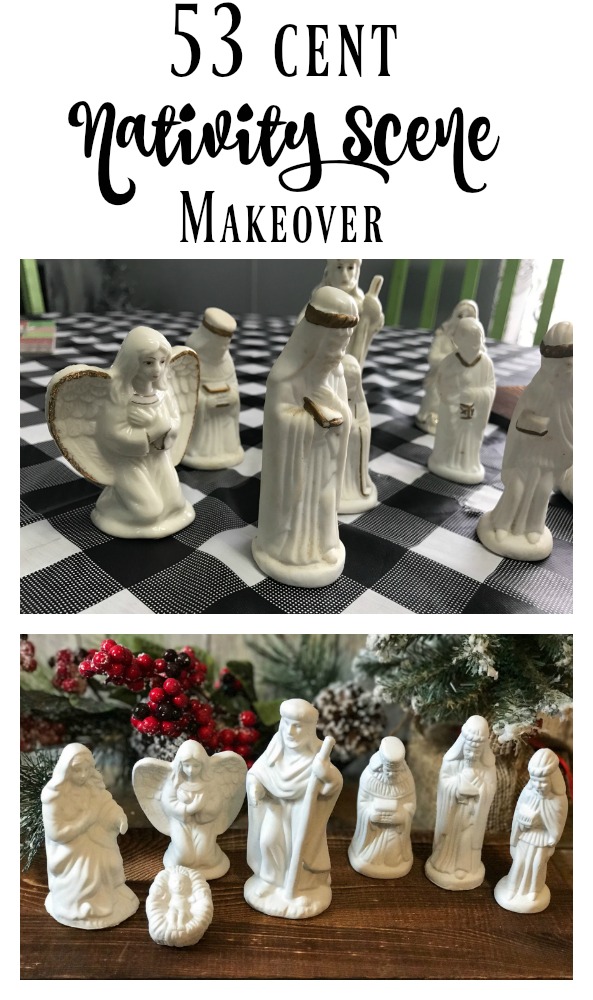 Follow me on Social Media!