The internet has a plethora of ideas for you to take inspiration from… but sometimes, it's so time consuming to scroll forever, trying to find the perfect project to re-create! That's why TODAY, I did the work for you… and I'm showing you my TOP 10 Favorite Fall DIY projects that I have found while scouring the web!
Make sure you check out each of the bloggers who created the projects, and show them some love!!!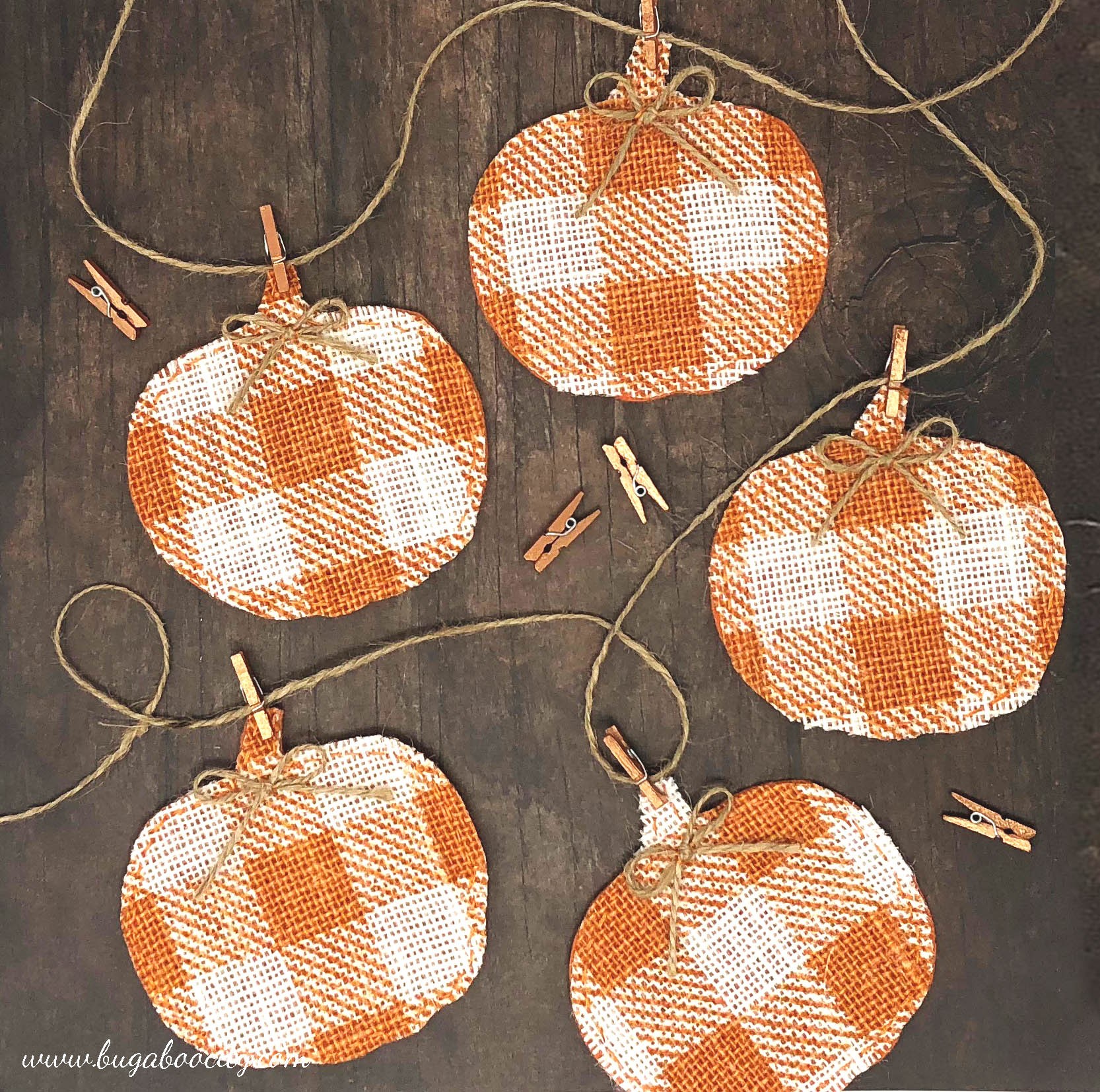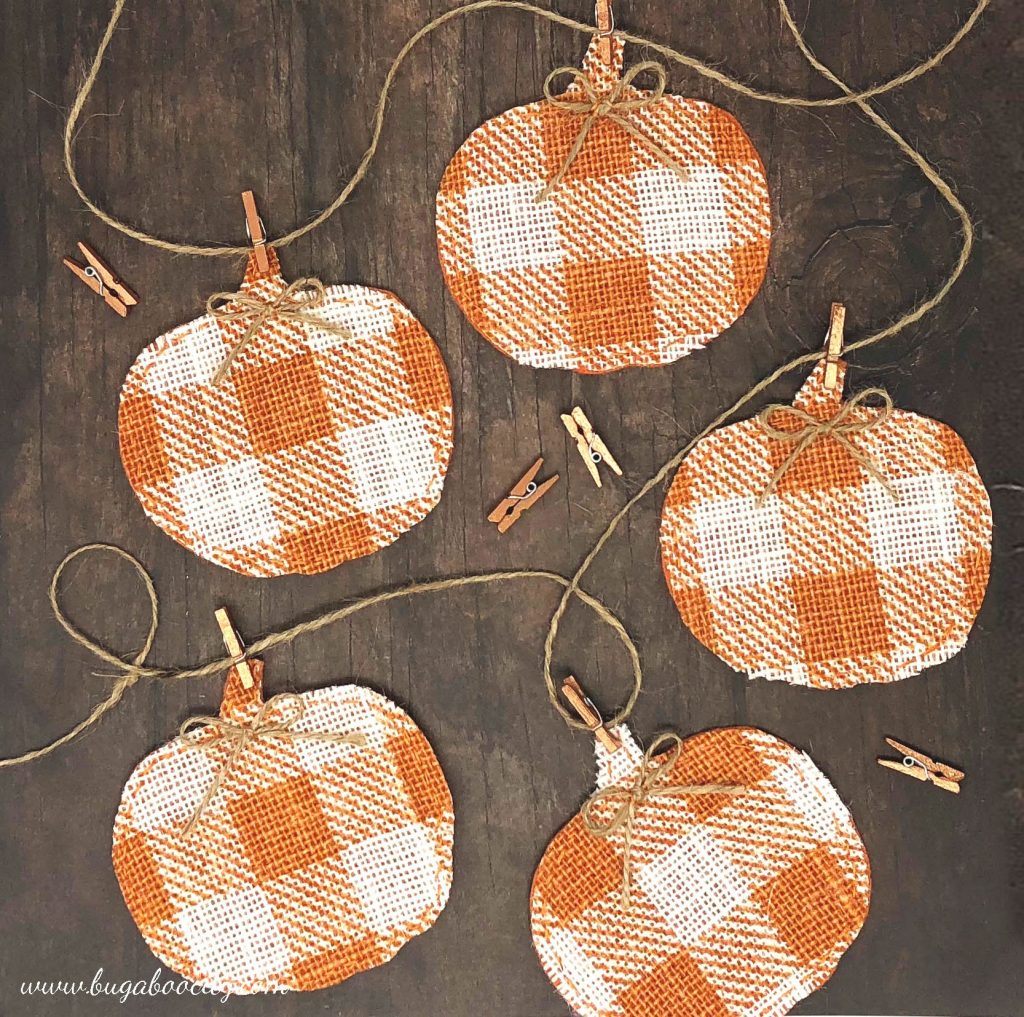 NUMBER 1: Whenever I stumbled across this buffalo check burlap banner from Crafting Cheerfully, I knew I had to include it in this post! It seems so easy to make, AND she gives you a free traceable so you can print and cut the pumpkins to look exactly like this… how cool!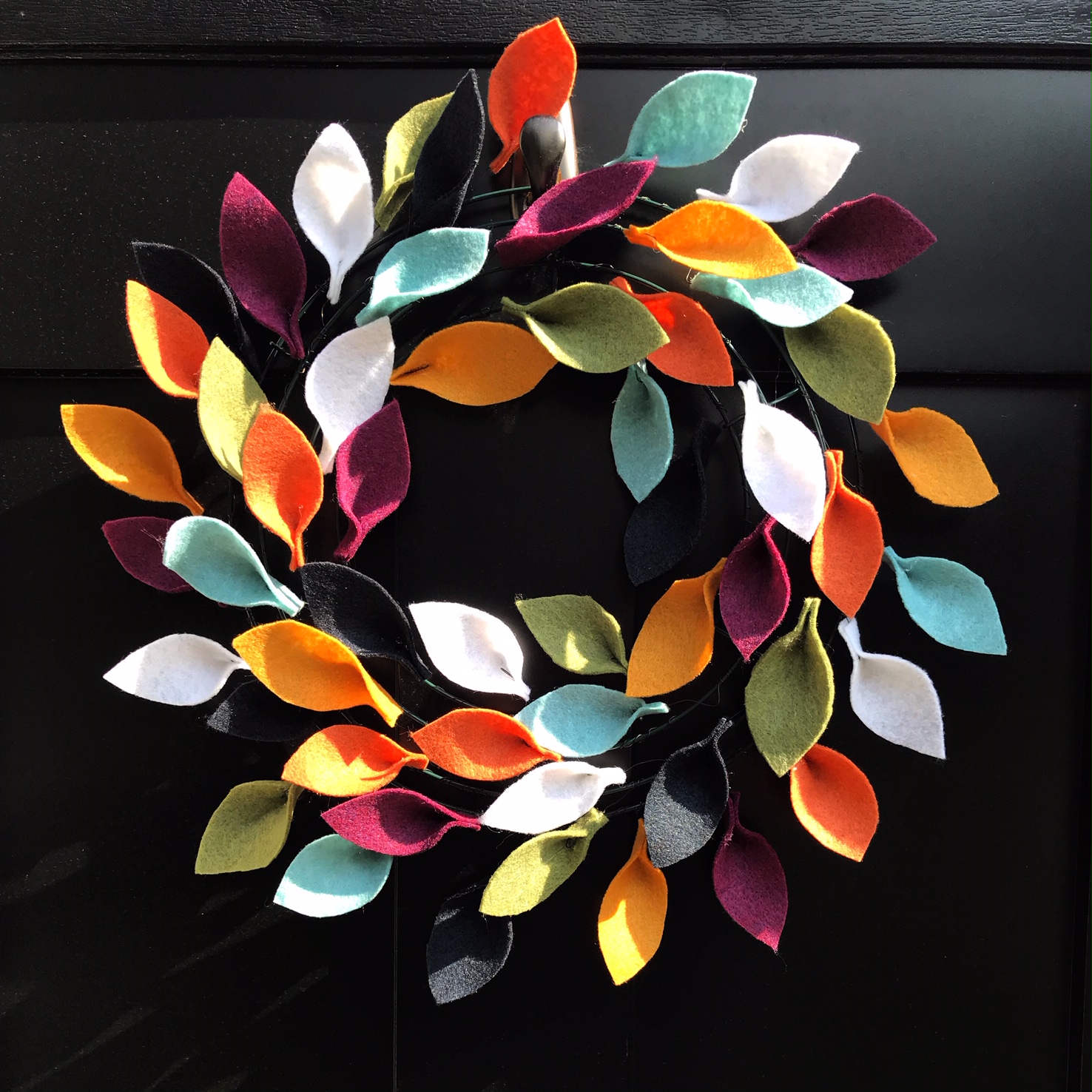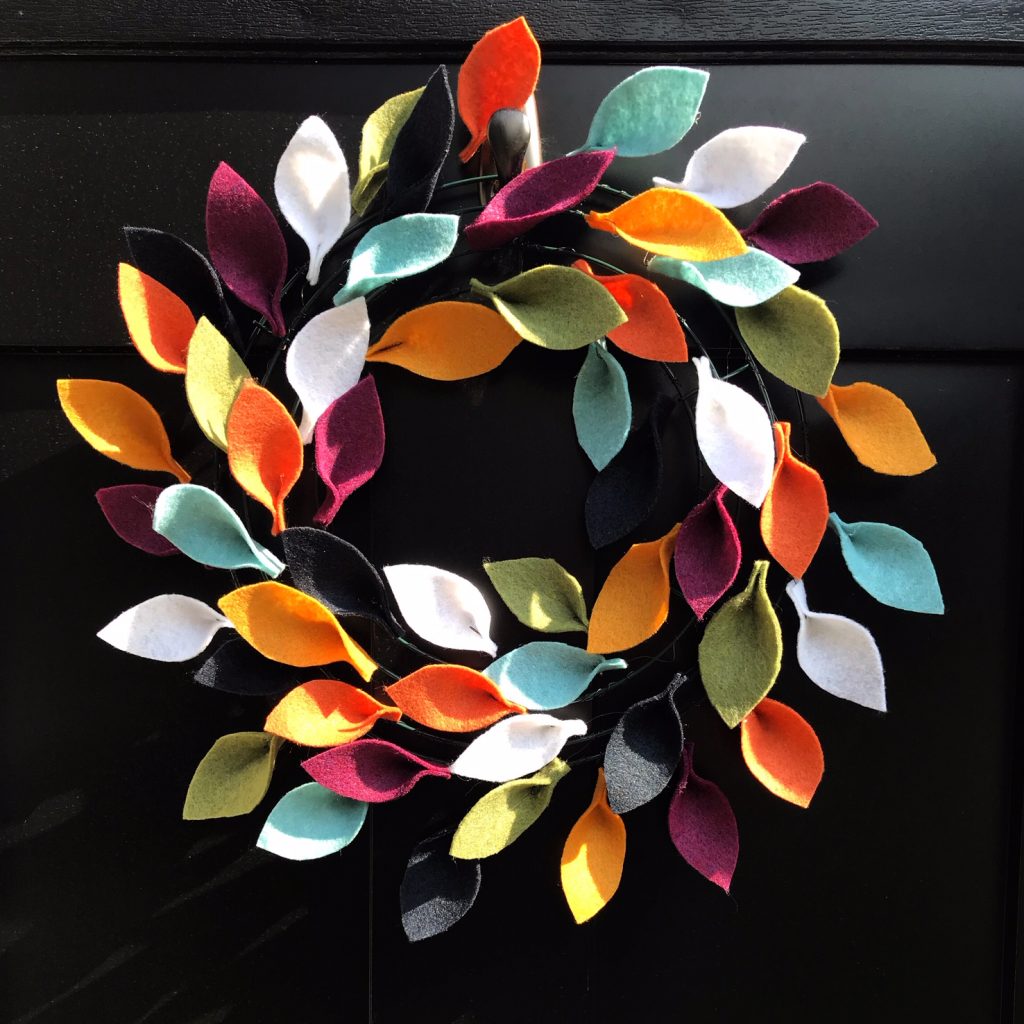 NUMBER 2: This Felt Leaf Wreath from Bridget's Beehive is speaking to me!!! Y'all know I don't decorate for fall with the traditional colors, so making this with Aqua's, greens, and creams would be right up my ally!!! She gives you easy to follow instructions, so be sure to check it out!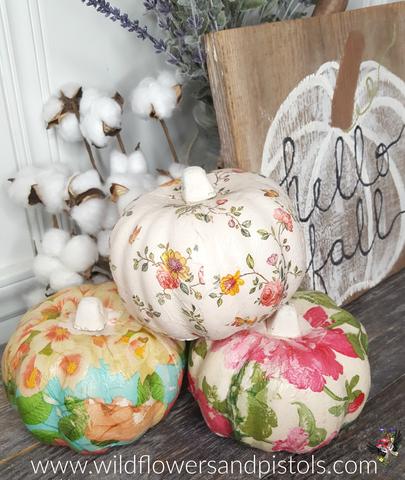 NUMBER 3: Now, you may already know that I'm a newbie when it comes to mod podging with napkins, BUT… Wildflowers & Pistols gives a great tutorial on how to make these pumpkins so easily! I love the napkins she chose, and can you imagine the possibilities when making these?? You can make these with literally any style napkin!!!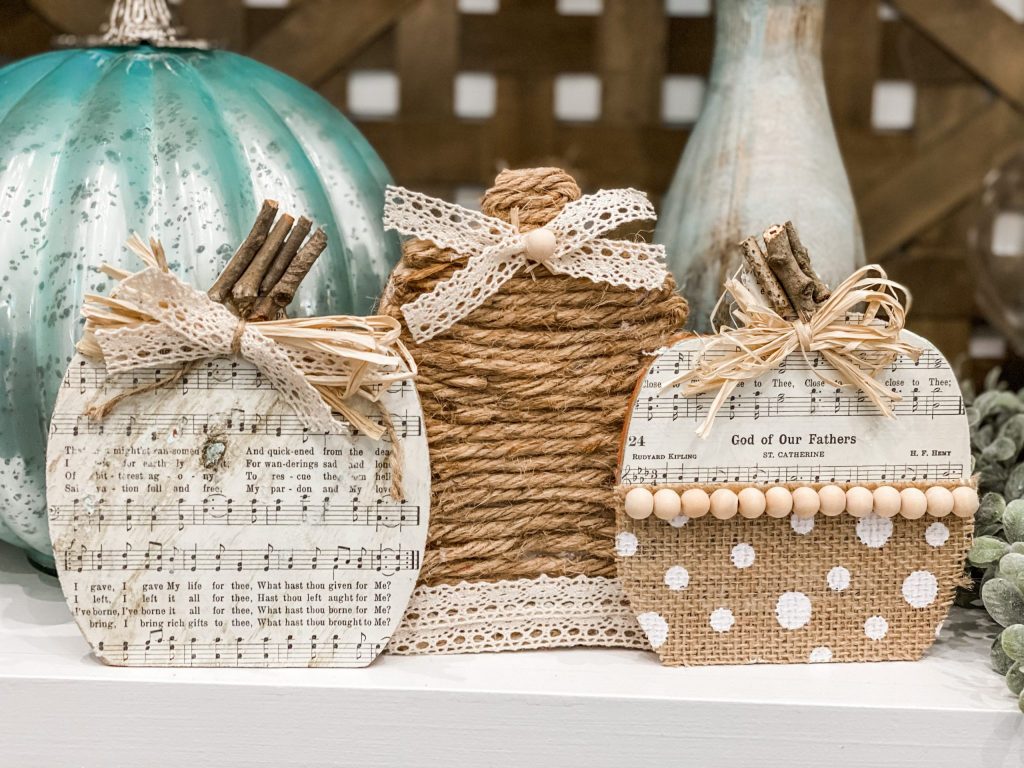 NUMBER 4: Alright, this MAY look familiar to you… and if it doesn't… you better go back and read my blog some more! LOL! I found this set of 3 pumpkins that ORIGINALLY said "Trick or Treat," but I turned them into this shabby-chic pumpkin set! You can see how I did that right HERE.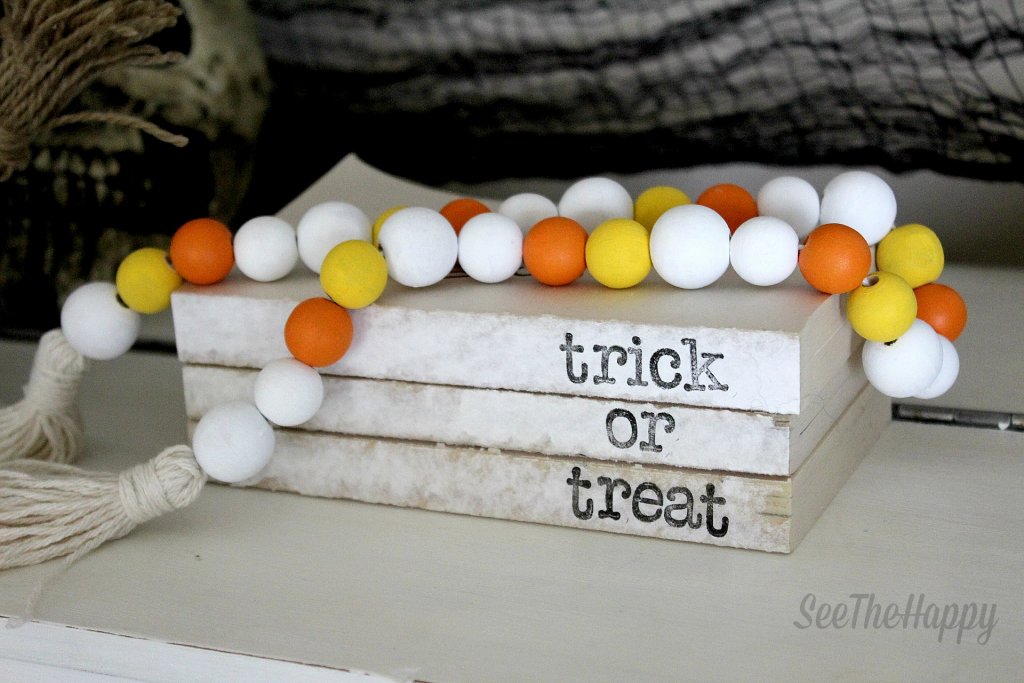 NUMBER 5: I'm always a sucker for a super cute wood bead garland!!! See the Happy Blog made this set, and I LOVE the look of them!!! How cute would these be on a Halloween coffee bar, or tiered tray?!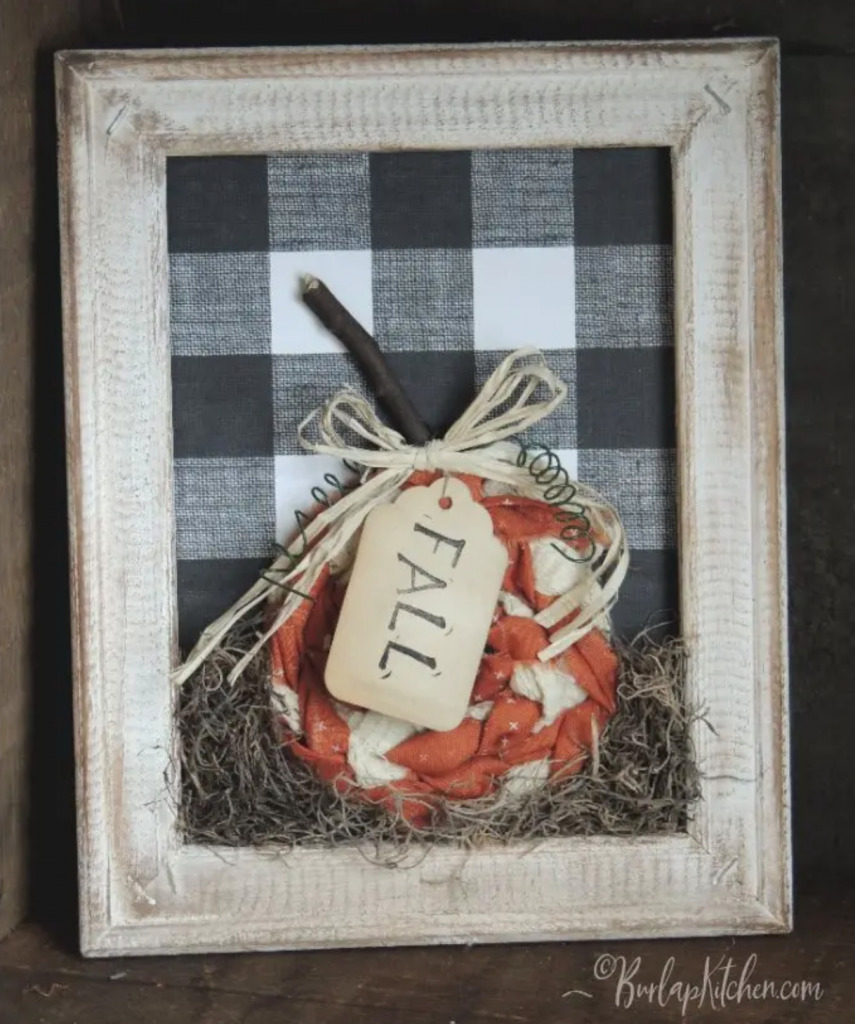 NUMBER 6: How stinkin' adorable is this braided fabric pumpkin frame from Burlap Kitchen?! I could totally see myself making one, and styling it in one of my built in vignette's!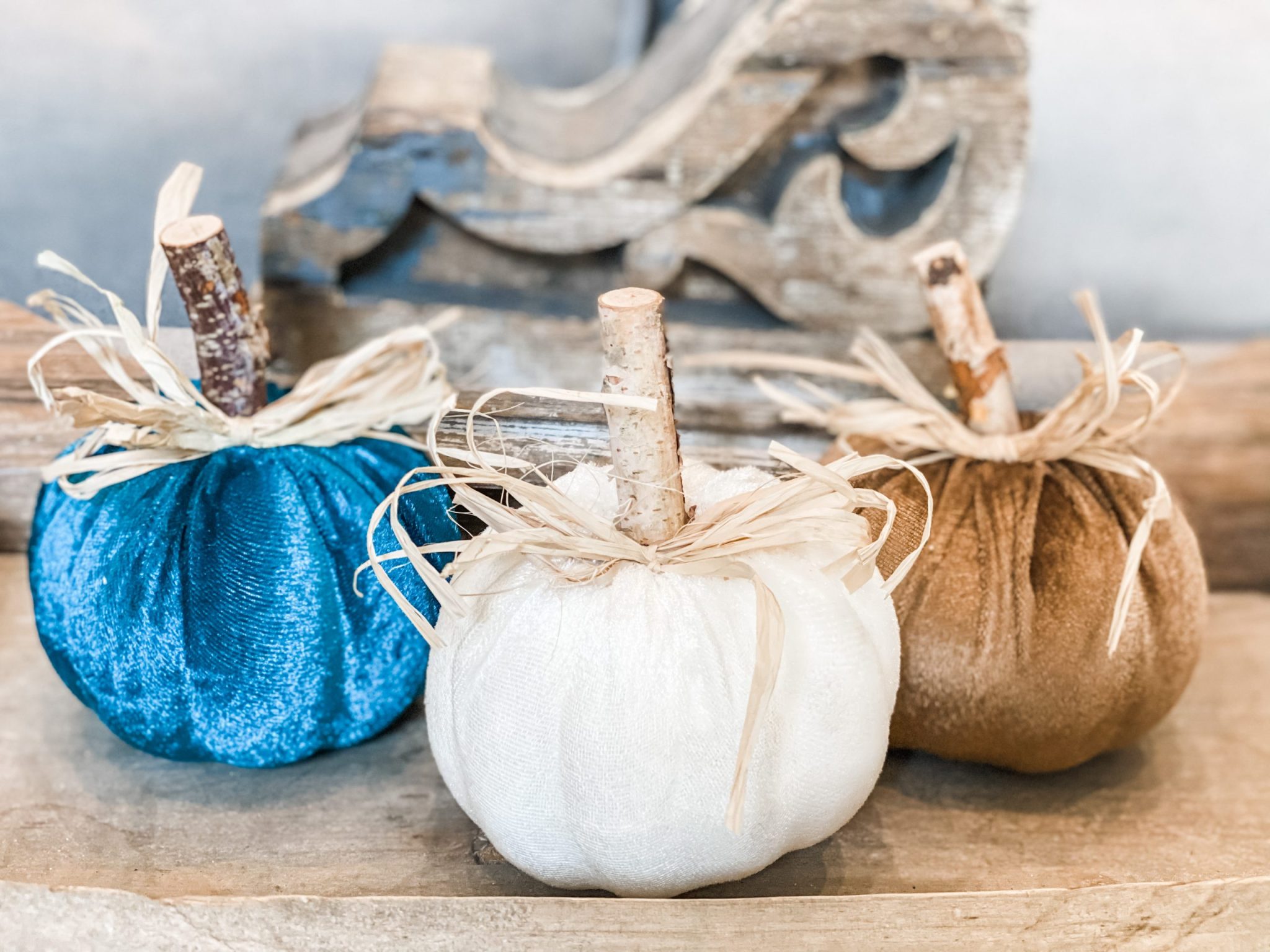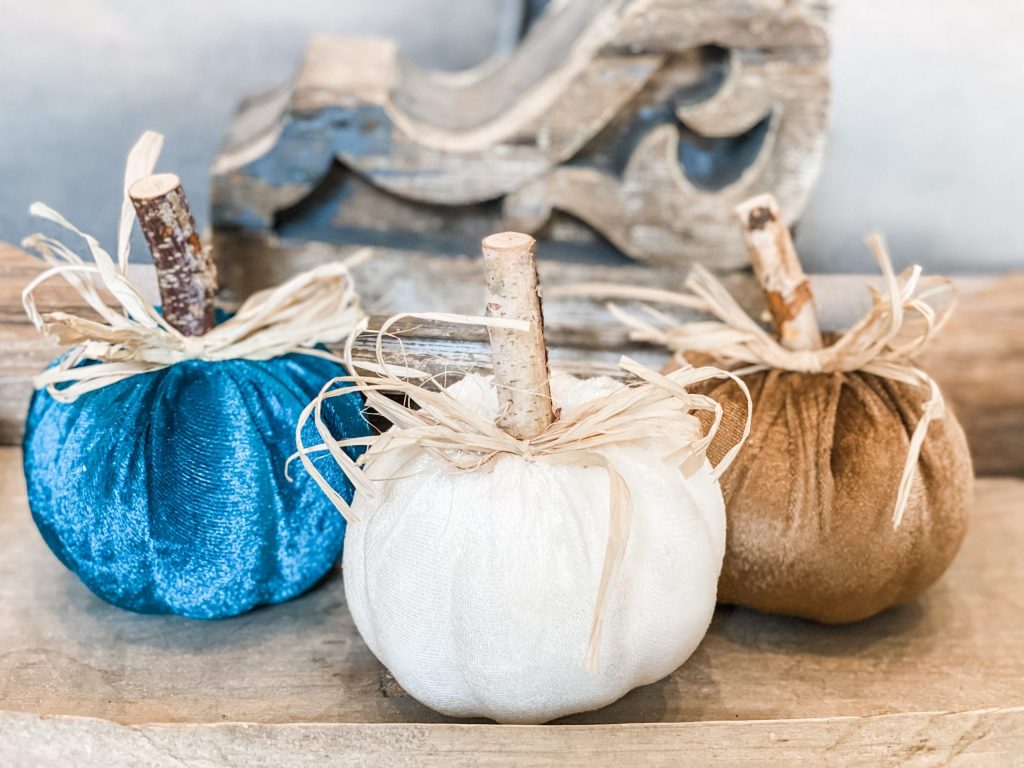 NUMBER 7: Again… If you're a true Re-Fabbed follower, you'll know this one!!! I just recently bought these velvet pumpkins from Dollar Tree, and gave them a super cute makeover while also only using Dollar Tree items!!! If you want to see that tutorial, click HERE!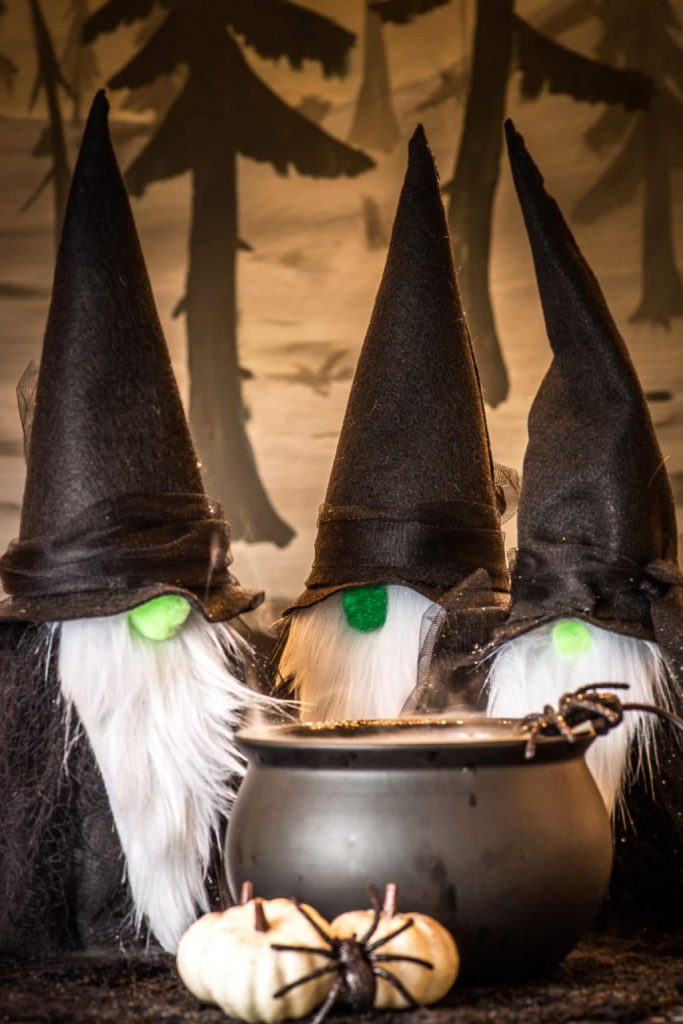 NUMBER 8: …SERIOUSLY?! How amazing are these Halloween Witch gnomes made by Little Yellow Wheelbarrow?! I am so glad she gave instructions on how to make them, because I can totally see myself making one for my coffee bar!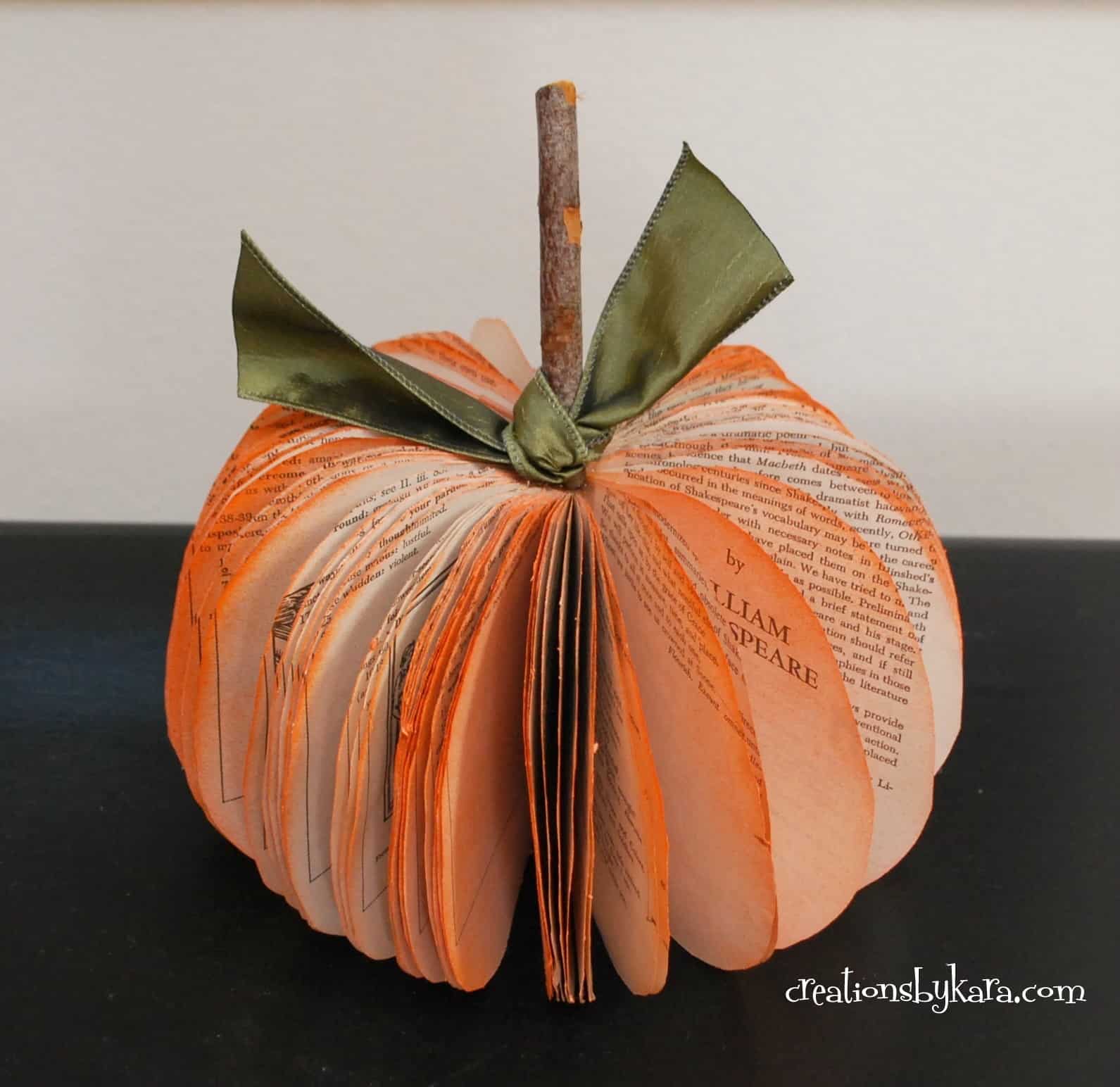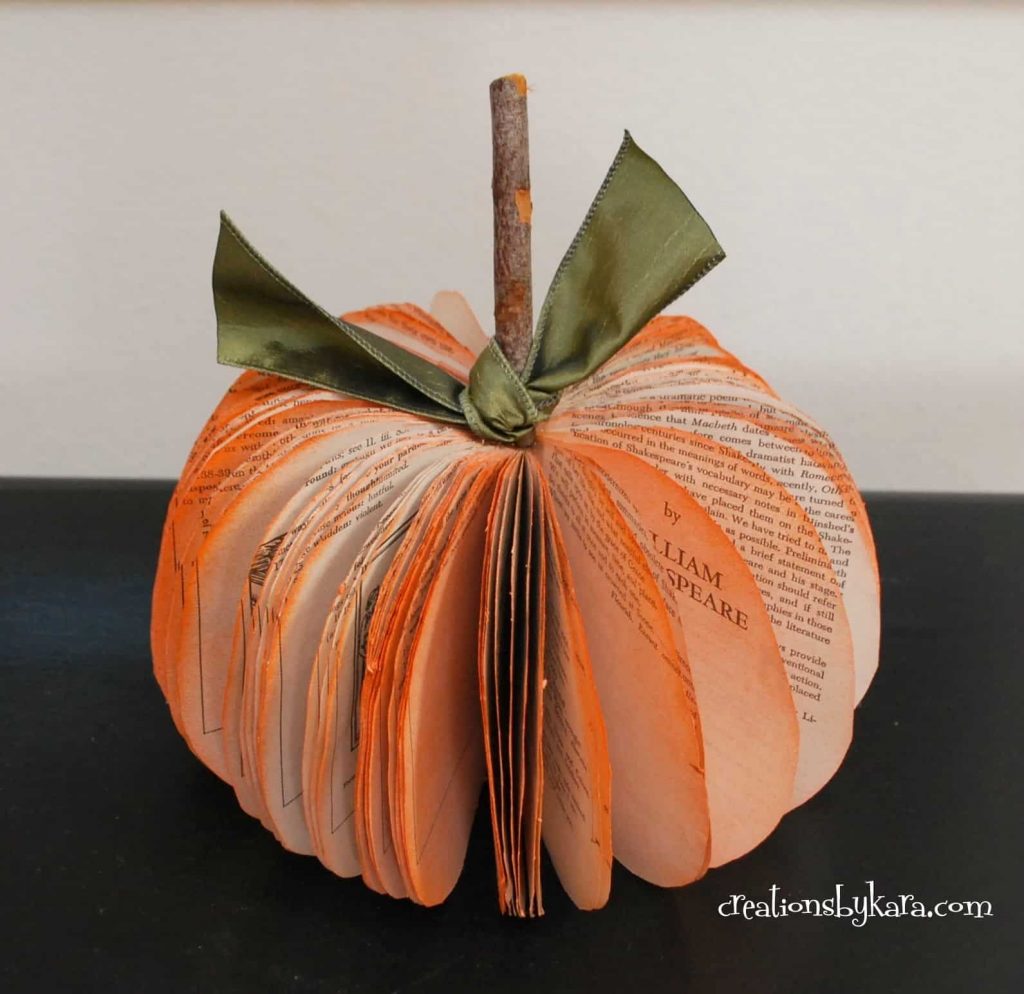 NUMBER 9: Honestly, what's not to love about this book page pumpkin from Creations by Kara? You can totally make the pages any color you want, and add whatever ribbon you have (I'd probably make my tride-and-true Re-Fabbed bow)! It looks SUPER easy to make too!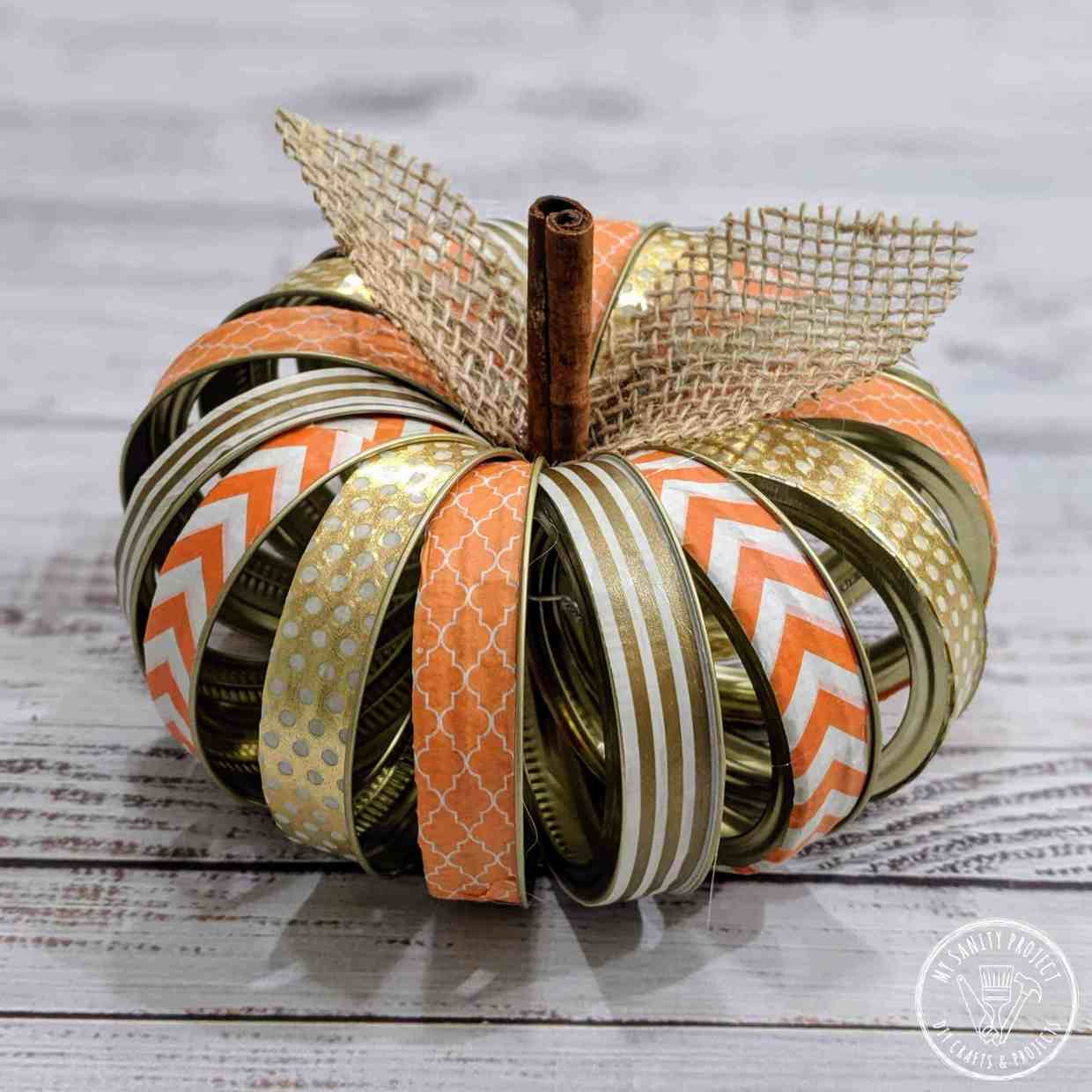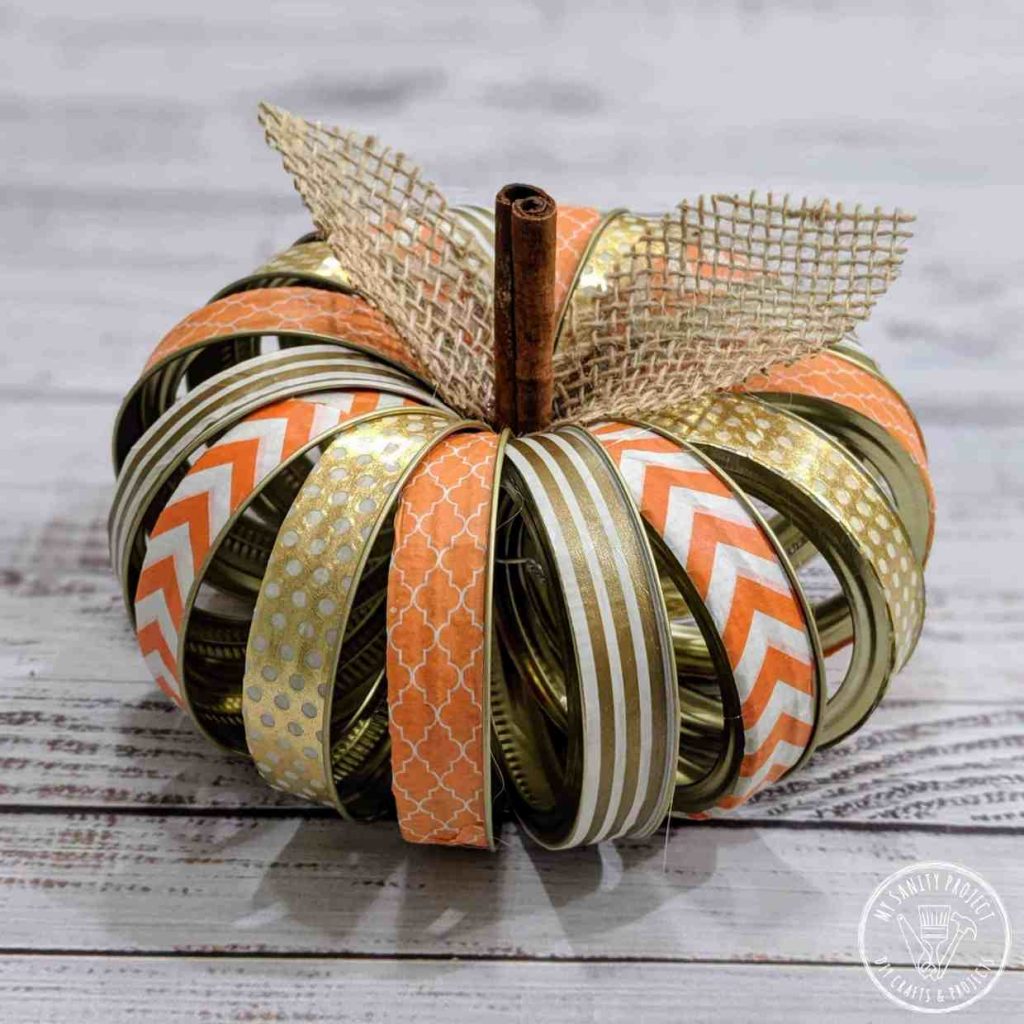 NUMBER 10: Last but certainly not least, I love a good canning jar lid pumpkin!! What I love about this one, is My Sanity Project gave this one a twist by adding different colored washi tape to each lid… which is GENIUS! If you didn't like the golden hue of the lids, you can always hit them with your fave color spray paint!
There is NO WAY you could get to the bottom of this post WITHOUT getting any inspiration to craft something up for fall!!! I know I have a few new projects added to my to-do list!!
BE SURE TO PIN THIS FOR LATER!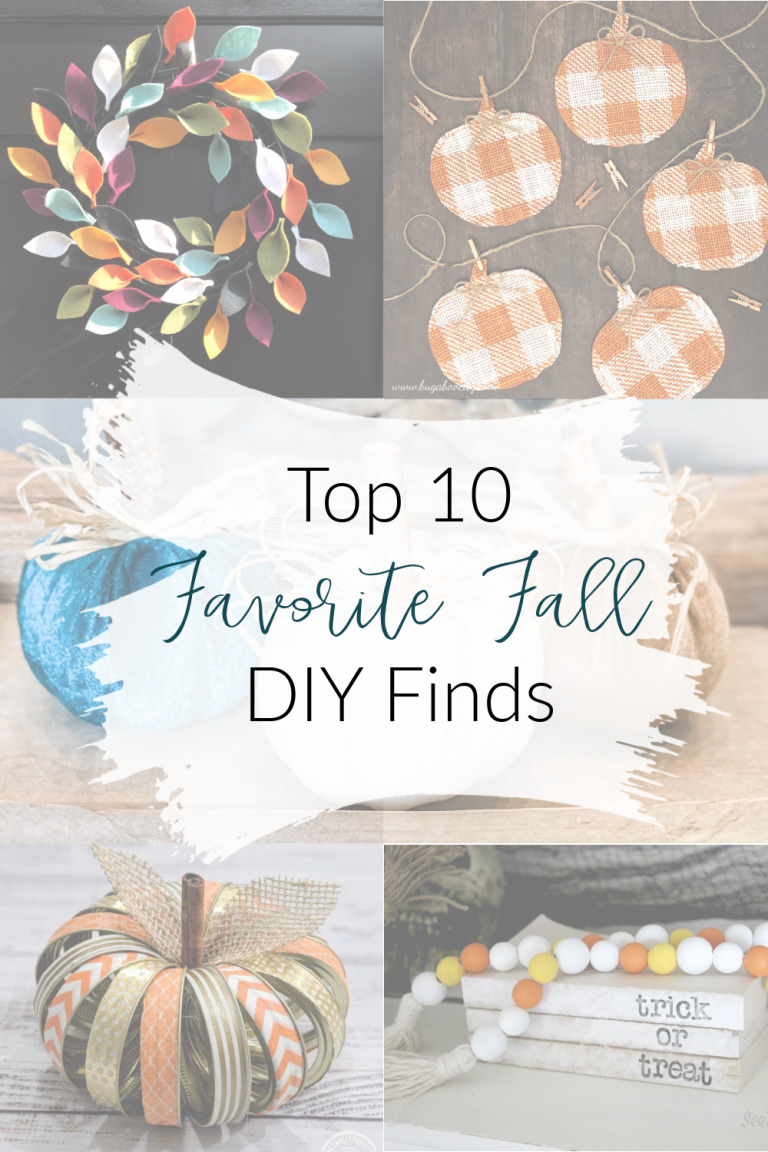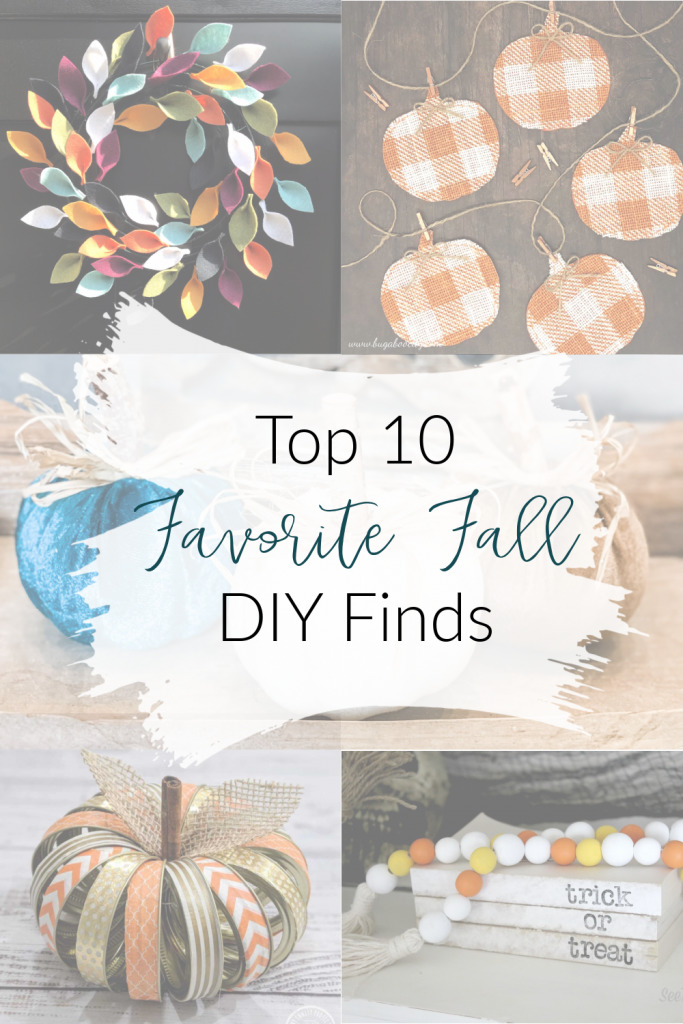 Did you know you can TEXT ME?!?! Send me craft ideas, questions, or just chat!!!!