Garlands (or banners… whatever you decide to call them) make for such CUTE decor on mantels, coffee bars, etc! Y'all know I'm a sucker for a cute garland on my mantel… and I think I have rubbed off on Hannah, because here she is DIY'ing a garland for her OWN mantel!
You literally cannot go wrong with this one… it is simple, takes very few items to make, and you can make it match ANY style! So, let's get started!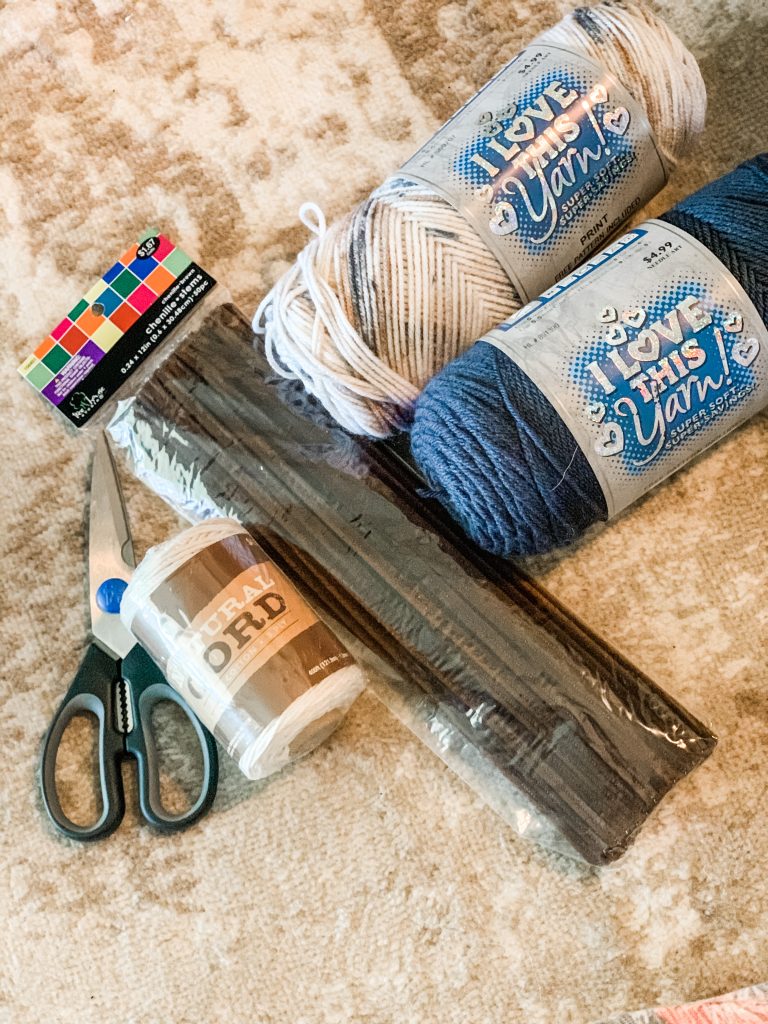 All you'll need for this banner is whatever colored yarn you want, a few pipe cleaners for the pumpkin stem, twine, and scissors! (Everything Hannah used was from Hobby Lobby, but you can find these things at Walmart/Dollar Tree!) When I said this was a simple project, I meant it!!!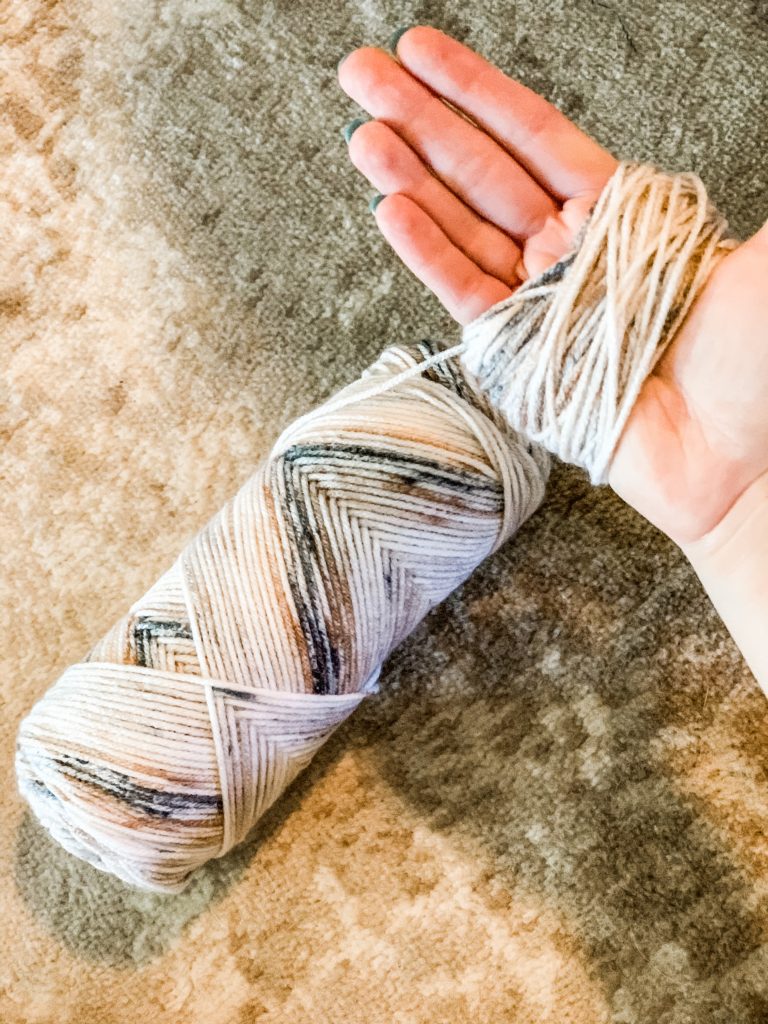 Step 1: Begin wrapping the yarn around your hand. This is what creates the body of the pumpkin. Just remember- the more yarn you wrap around your hand, the bigger the pumpkin will be! Hannah found that she liked using more yarn than not, because it made her pumpkins look more full! Honestly, just play around with this until you find the thickness you like.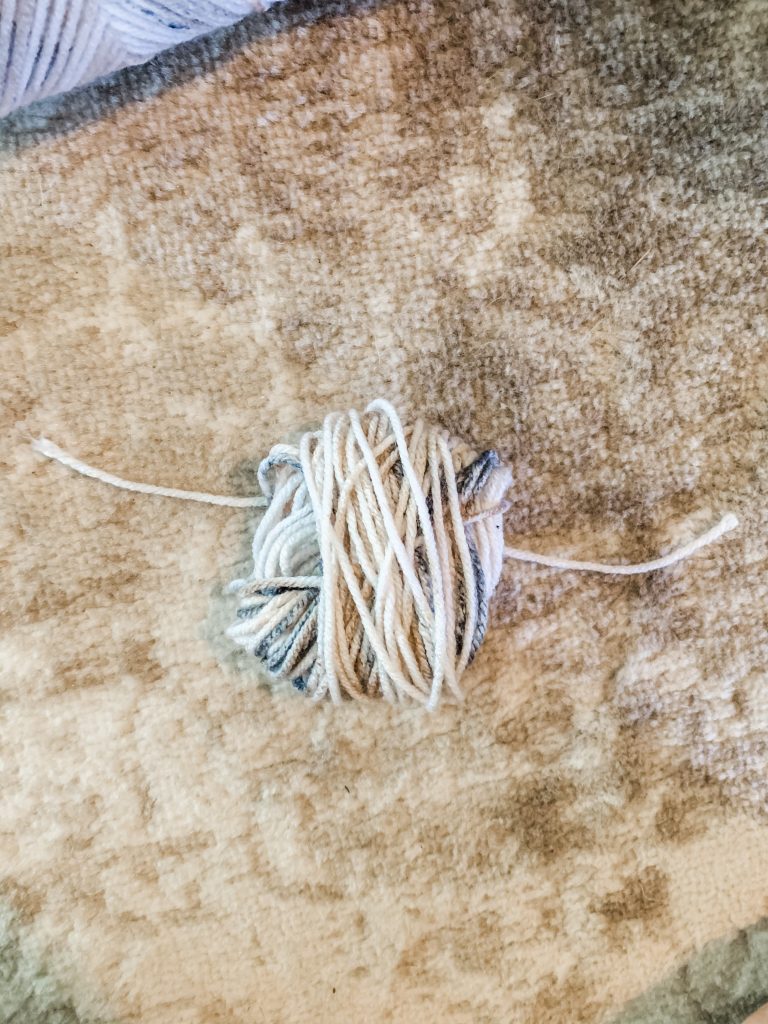 Step 2: Cut a piece of the yarn (about 10 inches or so) and lay it down flat. Carefully slide the ball of yarn off your hand, and place directly on top of the cut piece of yarn, as shown above.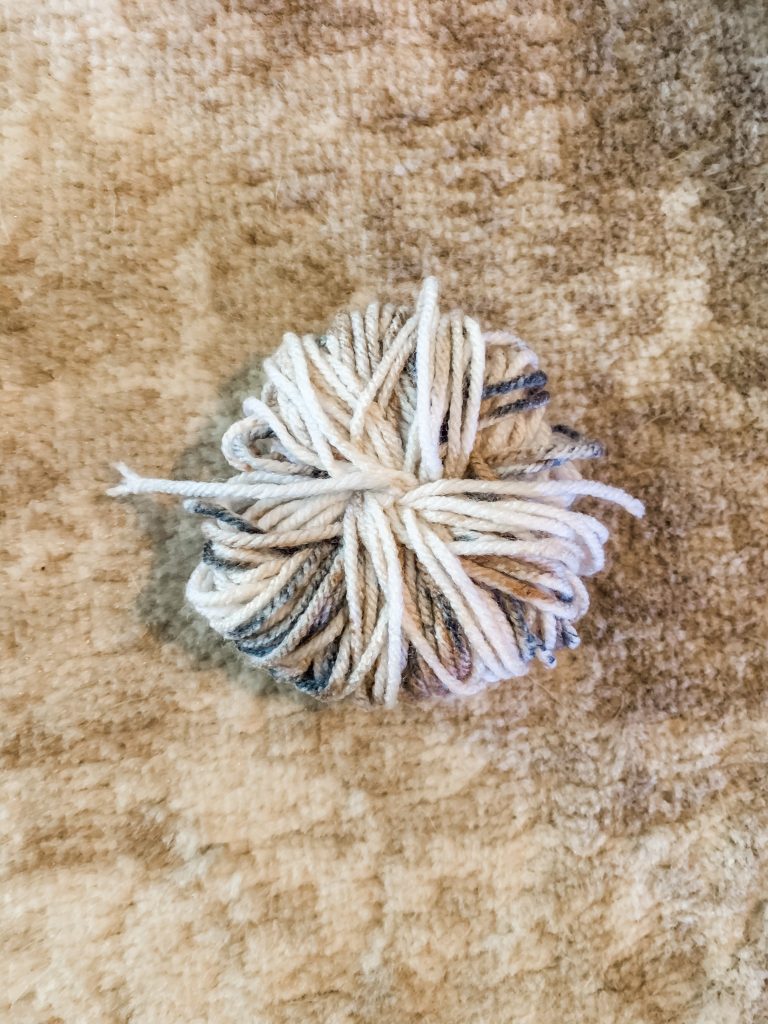 Step 3: Tie the piece of cut yarn around the ball SUPER tight. This is what creates the "pumpkin" shape!
Step 4: Cut your pipe cleaner in half, then slide it underneath the knot you just made in step 3. I'm telling you… it doesn't get much easier than this.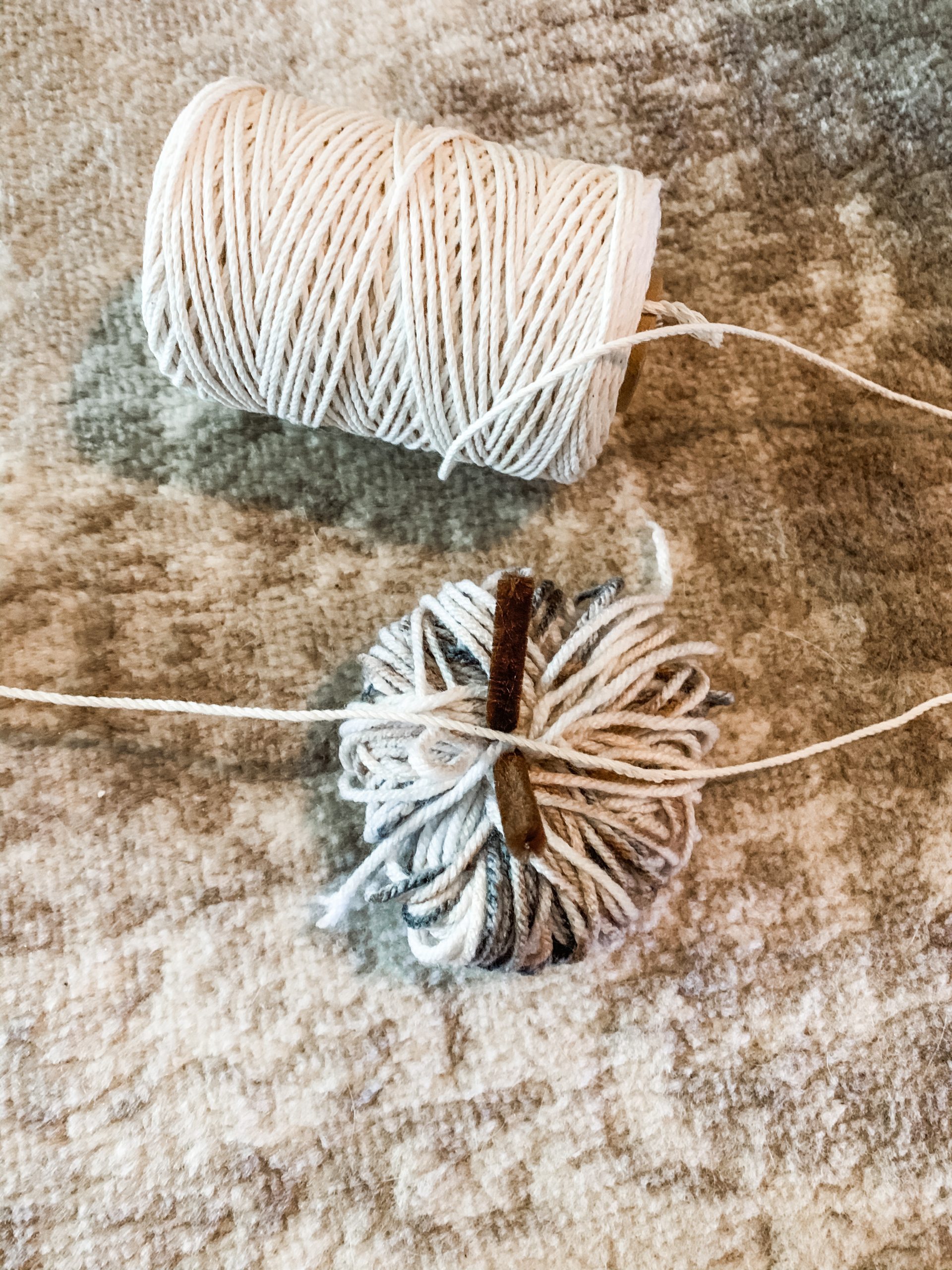 Step 5: This is where the twine comes in. This is what your pumpkins will attach to, in order to hang them. Go ahead and place the twine between the two sides of the pipe cleaner, as shown above. You will begin twisting the pipe cleaner together- this way, it holds the twine in place, and also gives the look of a stem!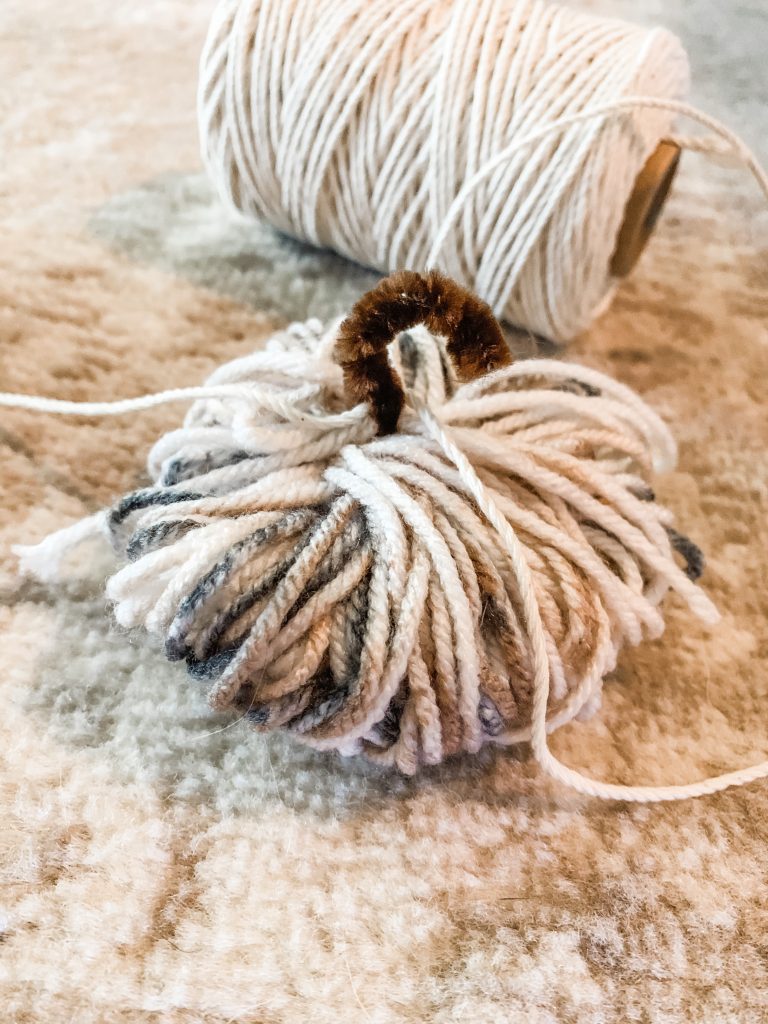 To make it look even more like a stem, give it a little curl at the top! …BOOM! You have your first pumpkin DONE!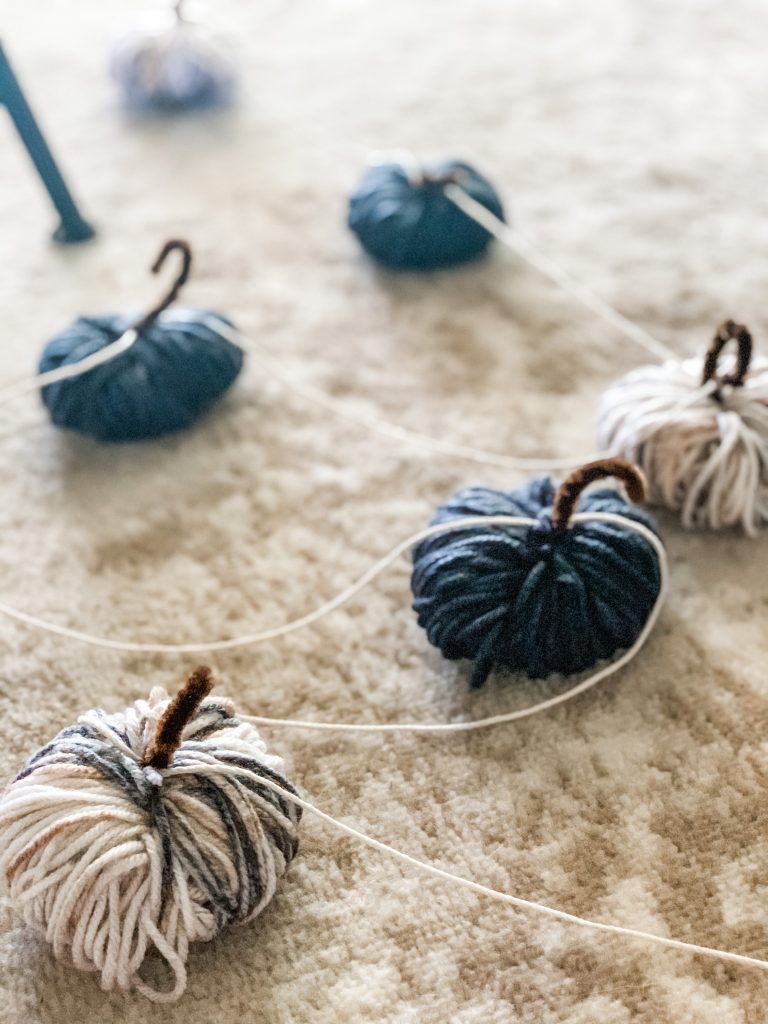 Just keep repeating this process until you have your desired amount of pumpkins! Hannah chose to mix match her yarn- so she had both navy and cream pumpkins on her garland!
HERE'S THE FINAL PRODUCT!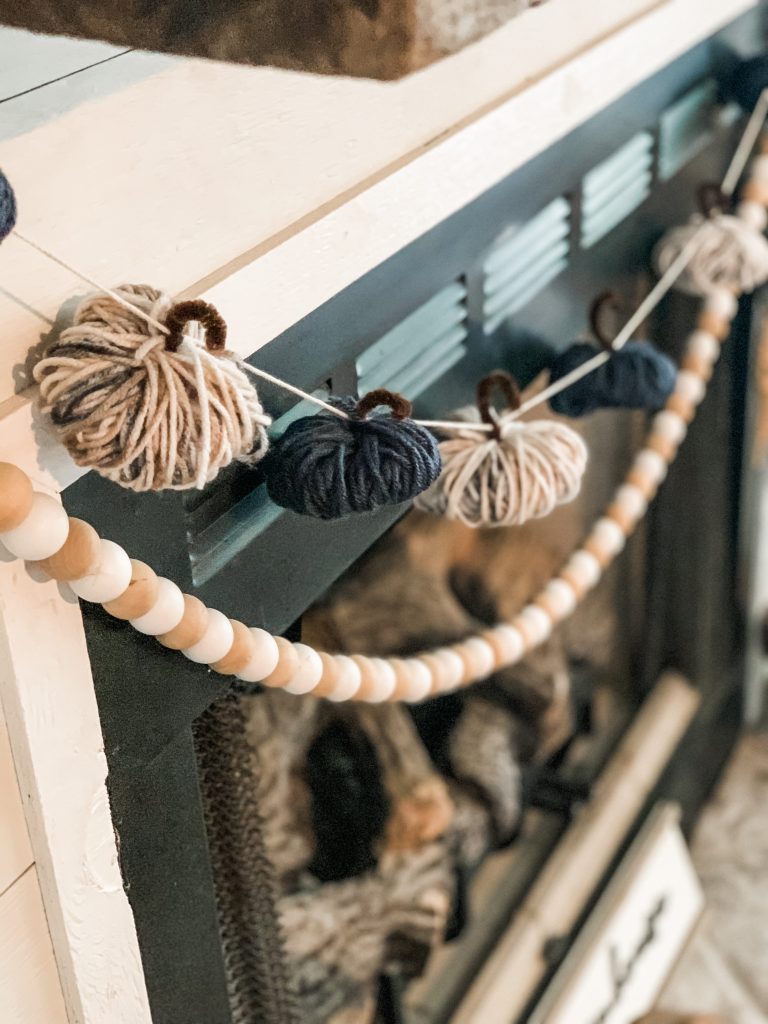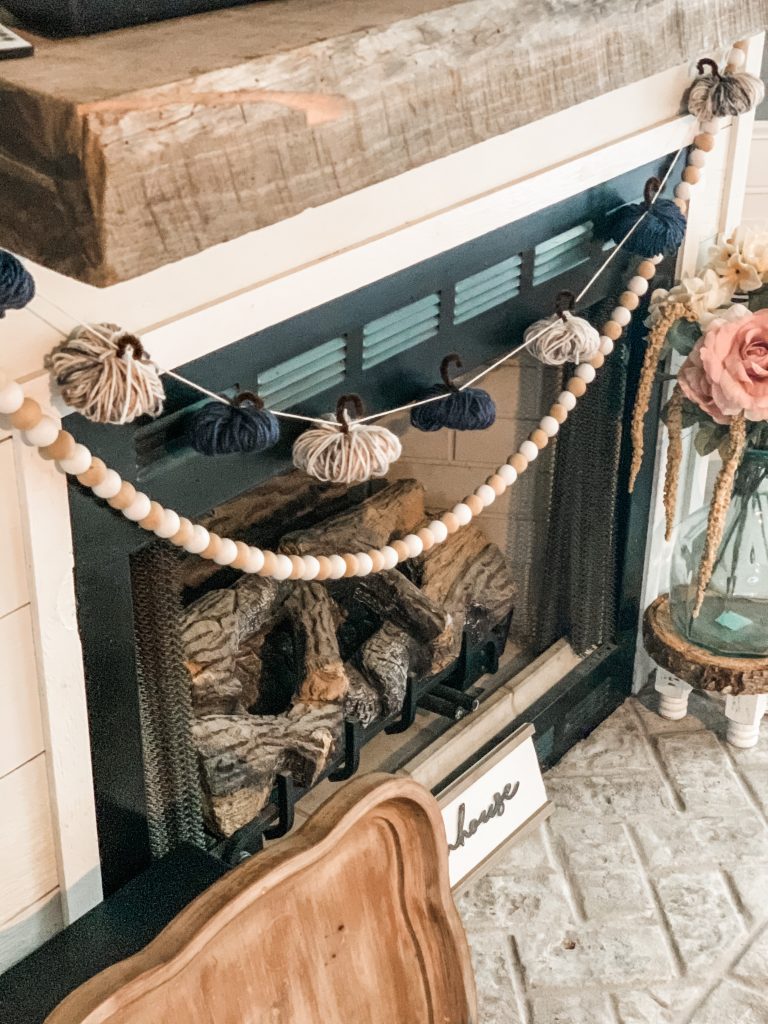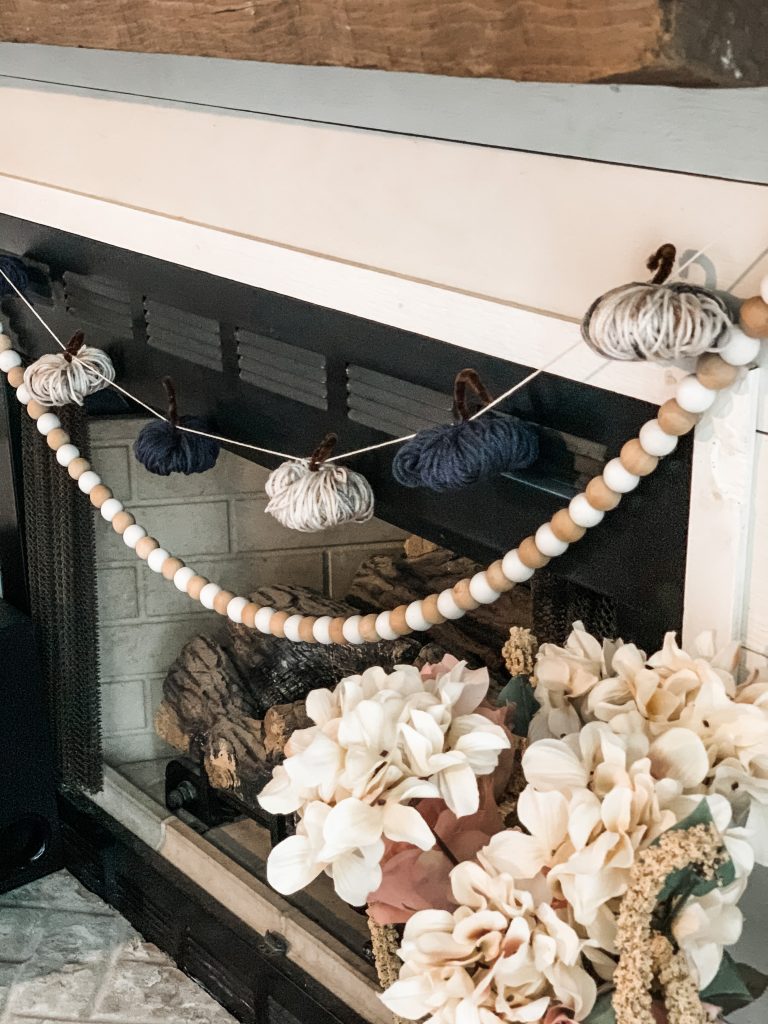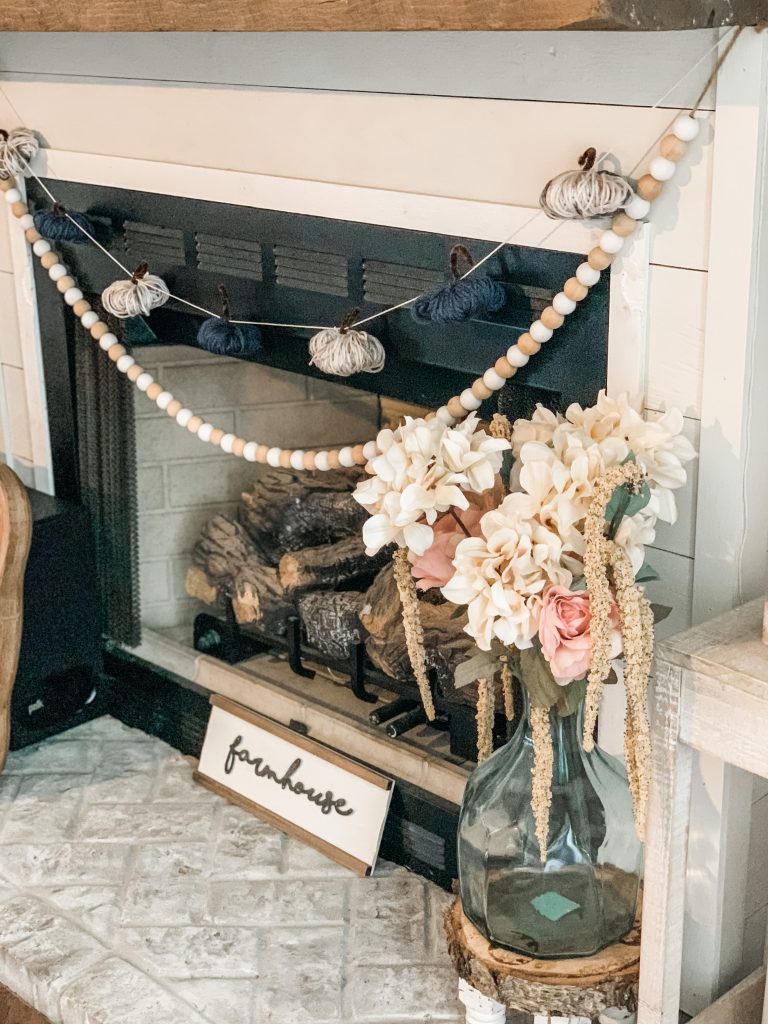 Can we just agree that this was the simplest little fall garland EVER????
MAKE SURE YOU PIN FOR LATER!!!!