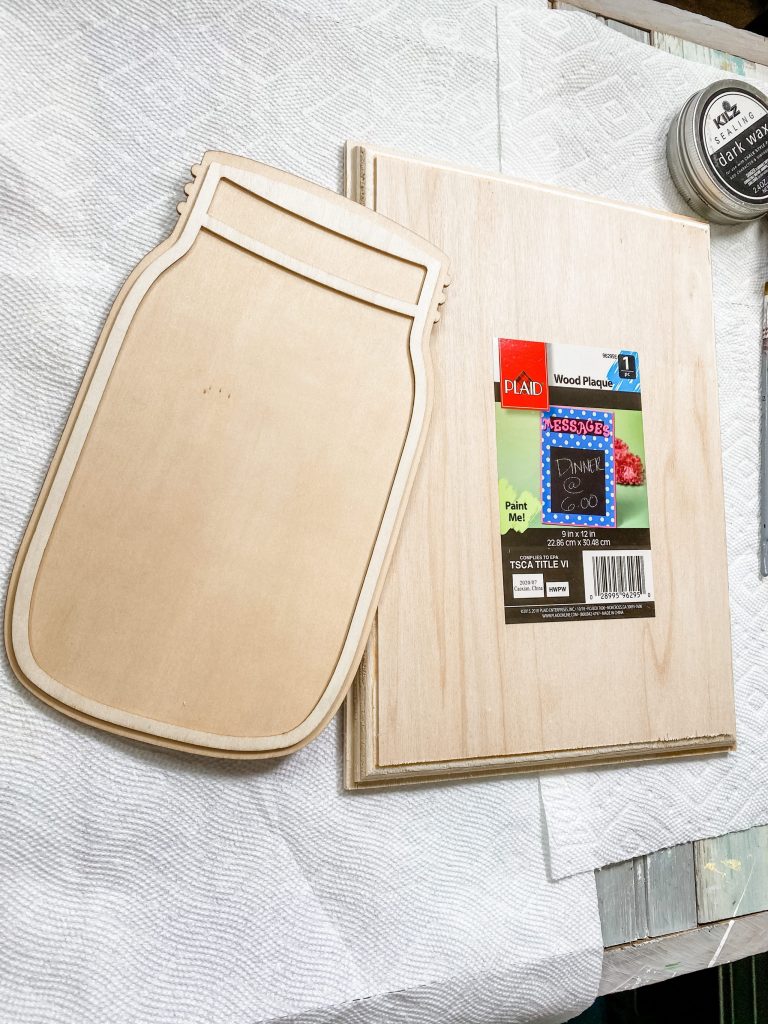 I'm not sure about you, but when I see lemonade in a mason jar, my brain automatically thinks SUMMERTIME. And since it's already in the high 80's here, it might as well already be summer!
Today, I was able to make this gorgeous "farmhouse" styled sign in Christie Hawkins with the Social Easel's private group- and it was SO MUCH FUN. I absolutely am IN LOVE with the way it turned out, so I made sure to take pictures through the whole process so you could see it, too!!
It might be a whole lot easier and cheaper to make than you think… so let's get into it!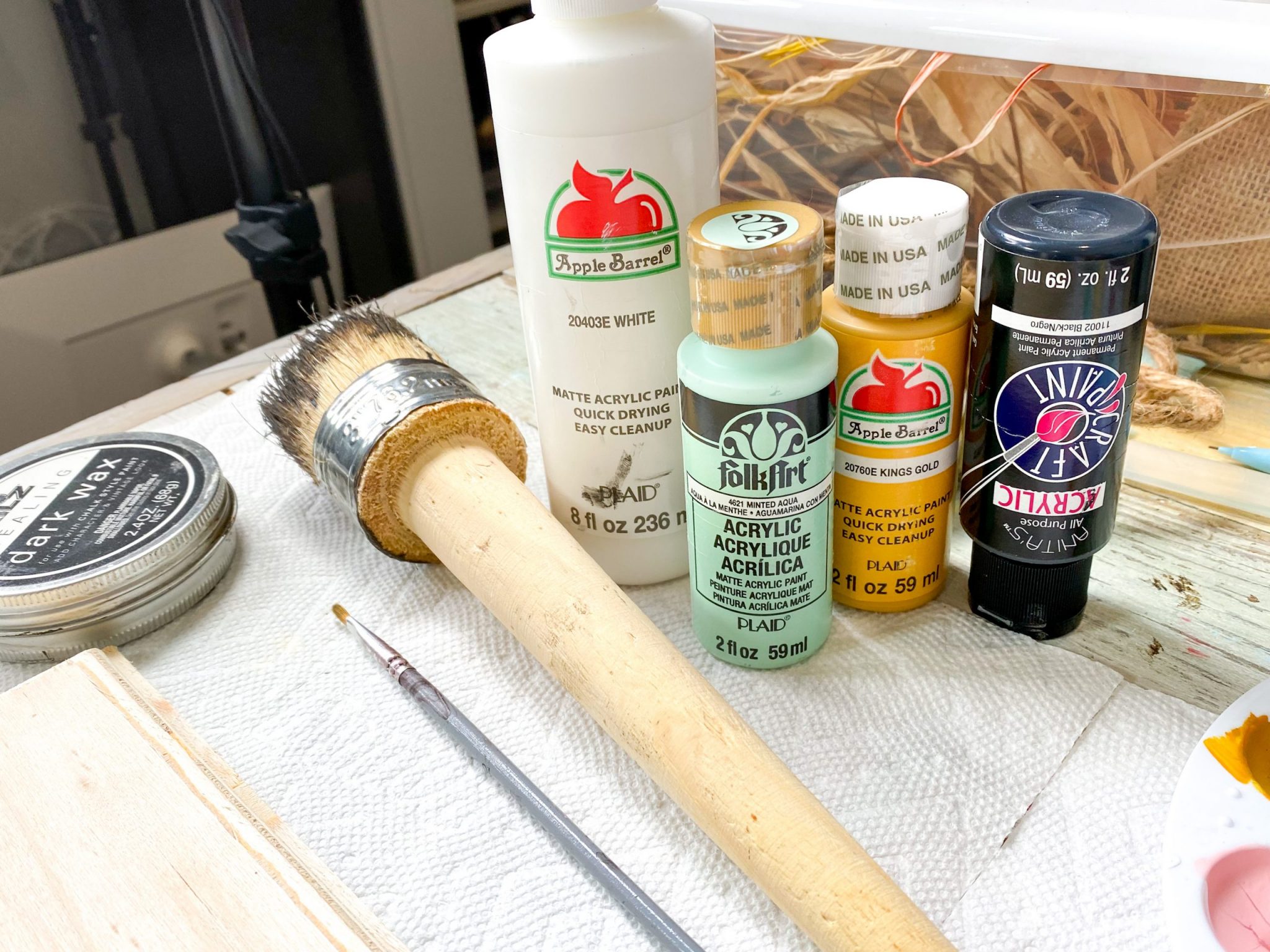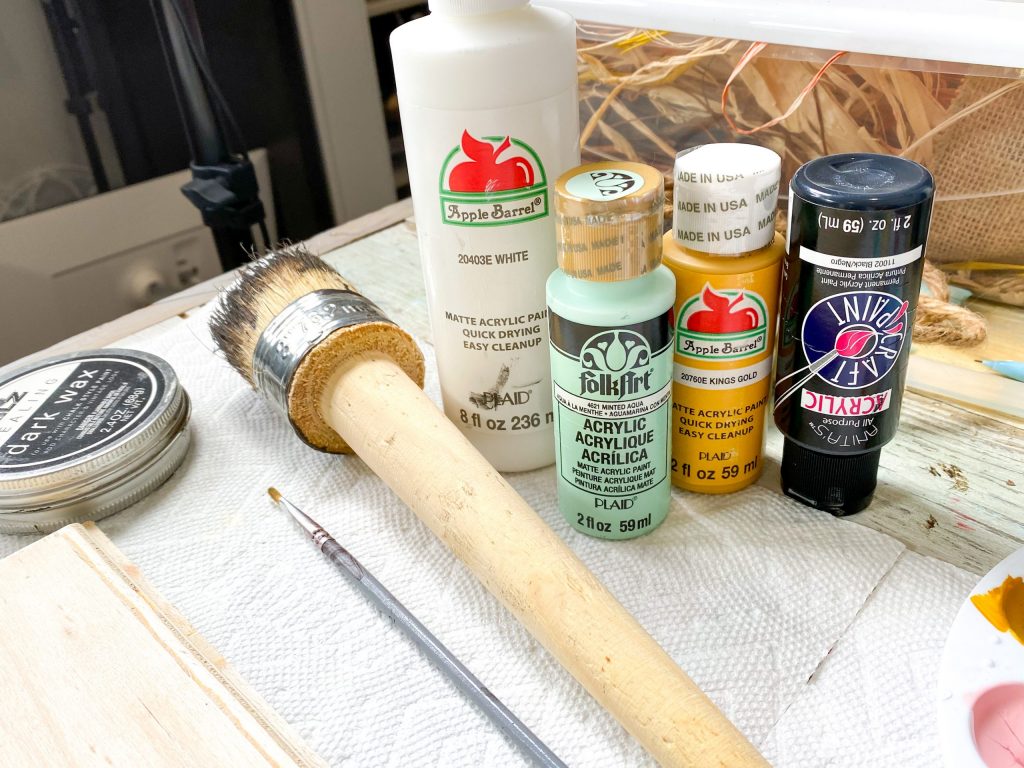 What you'll need…
* click each bolded item to shop my affiliate link for it! *
mason jar cut out (my exact one is from Pop Shelf, but I'm linking a similar one from Amazon!)
wooden sign (can be bought from any craft store or walmart!)
apple barrel paints (kings gold, white)
ribbon/raffia of your choice
rope from Dollar Tree
scissors
I wanted the mason jar to be what really stands out on this sign… so we're making the background super plain! I just stained it with my FAVORITE dark wax from Kilz!
Make sure you wipe it down with a paper towel to get off the excess stain.
Next, we're simply creating our "lemonade" using Apple Barrel "kings gold"!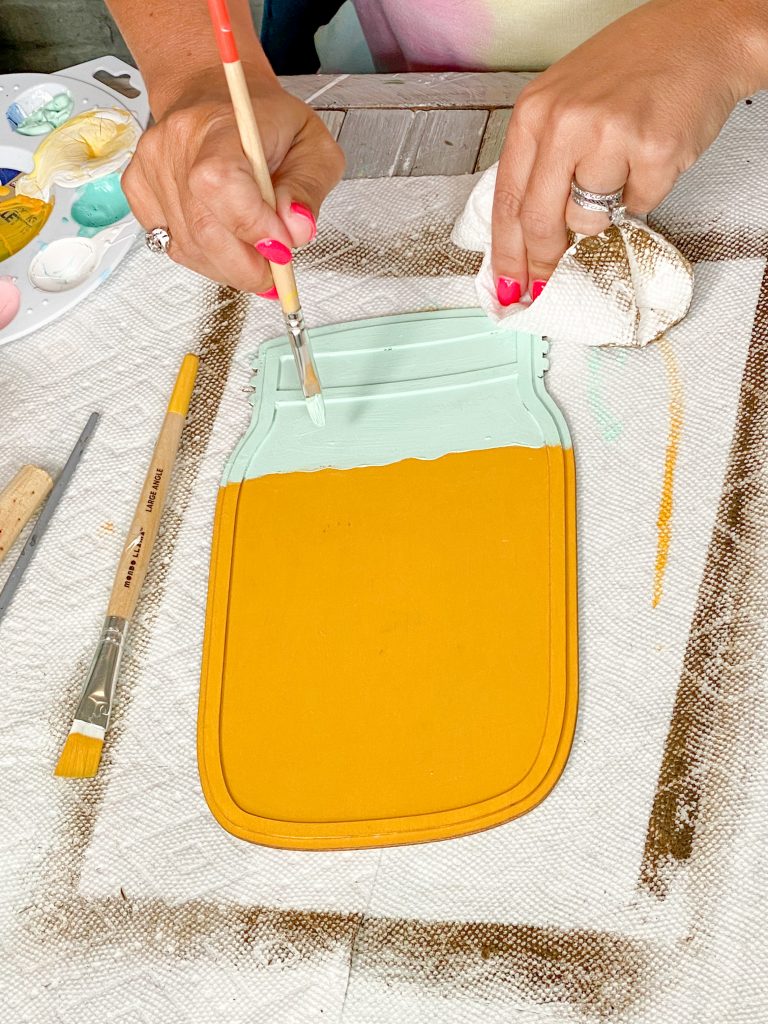 I didn't want to leave the top of the jar plain- so I used my new favorite color from folk art, "minted aqua"!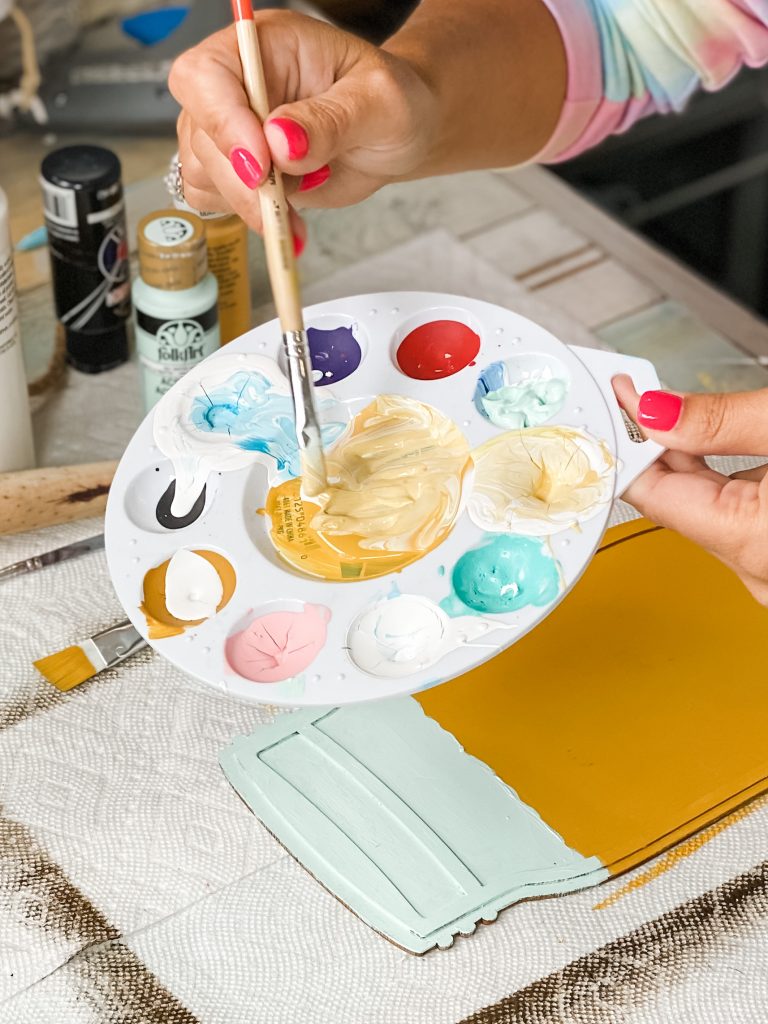 Now it's time to jazz it up a bit! It wouldn't be a true Brooke original if there weren't any POLKA DOTS! I mixed together my white paint with the kings gold, to make a much more muted yellow.
You could totally free hand your polka dots, but I decided to cheat a little bit and use a spouncer! Literally all you do is dip it in your paint, then push it on random spots where you want the dots!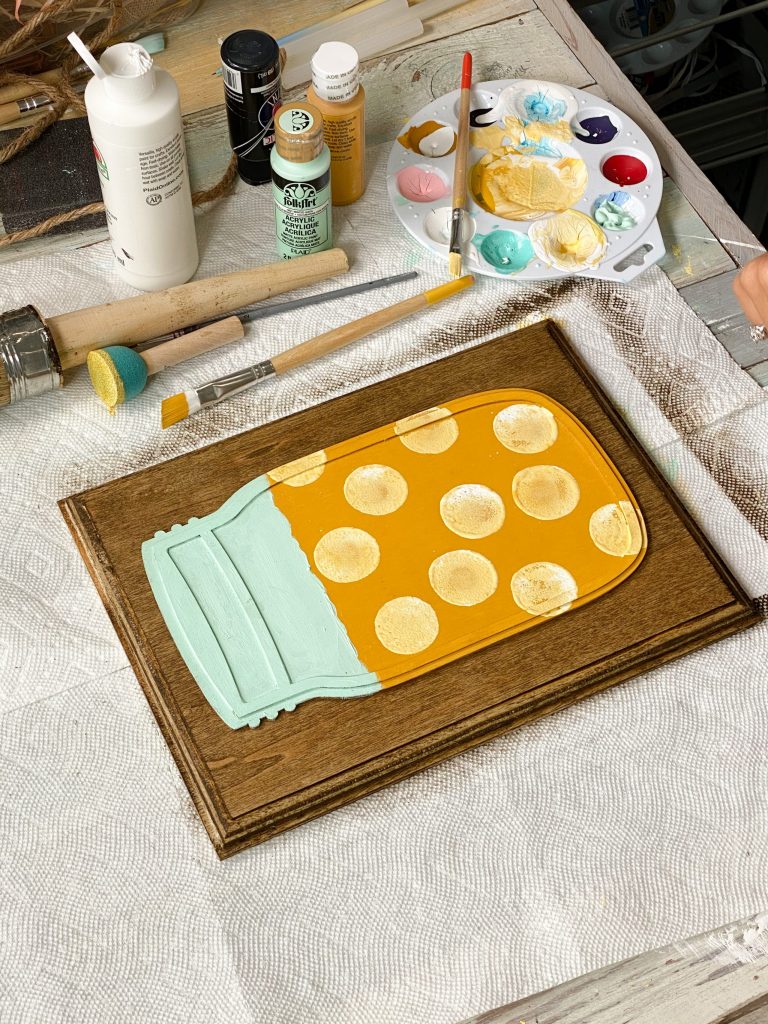 After this, I hot glued my mason jar right in the center of our wooden sign!
Here's where the rope and straw comes in! If you can tell from the photos, my mason jar cut out has a few risen parts to it… so I simple hot glued my rope right on top of that!
After I glued on the rope, I glued on my straw right on the corner! Don't worry TOO much about how this will look… because our big re-fabbed bow will cover it up a bit!
This part is TOTALLY up to your imagination! I just grabbed a few random strips of ribbon I had in my craft stash, and even added on a little bunch of white raffia… then tied it all together, and BAM- a gorgeous re-fabbed bow!
When I got to looking at it, I thought there was something missing… so, I continued gluing on the rope around the whole jar- and that did just the trick!!!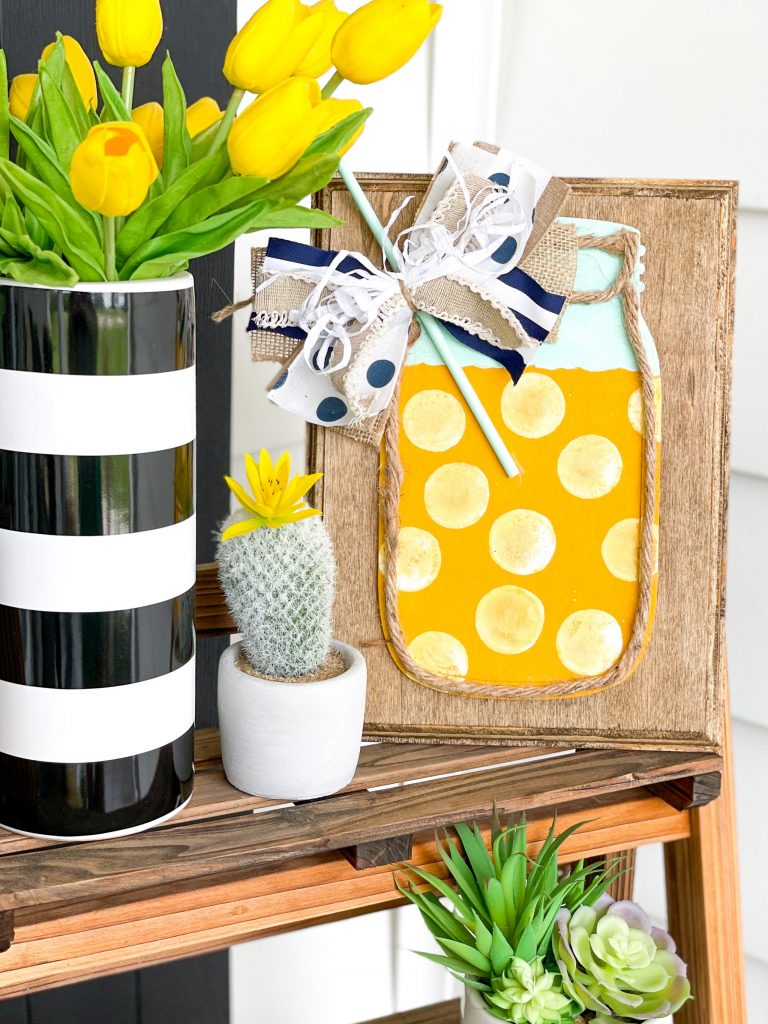 AND WE'RE DONE!!!!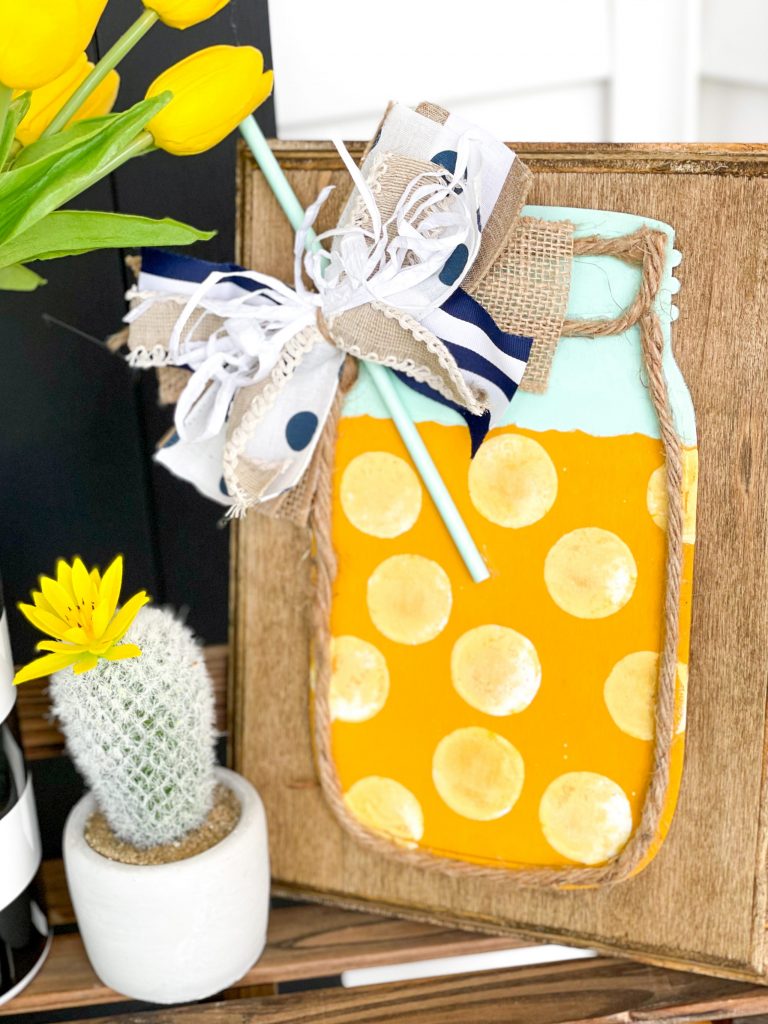 Now… doesn't this make you want to dip in the pool with a nice cold cup of SUPER SWEET lemonade!?!? It sure does me!
MAKE SURE TO PIN!