Right now we are heading into the "season of love"…otherwise known as Valentine's time!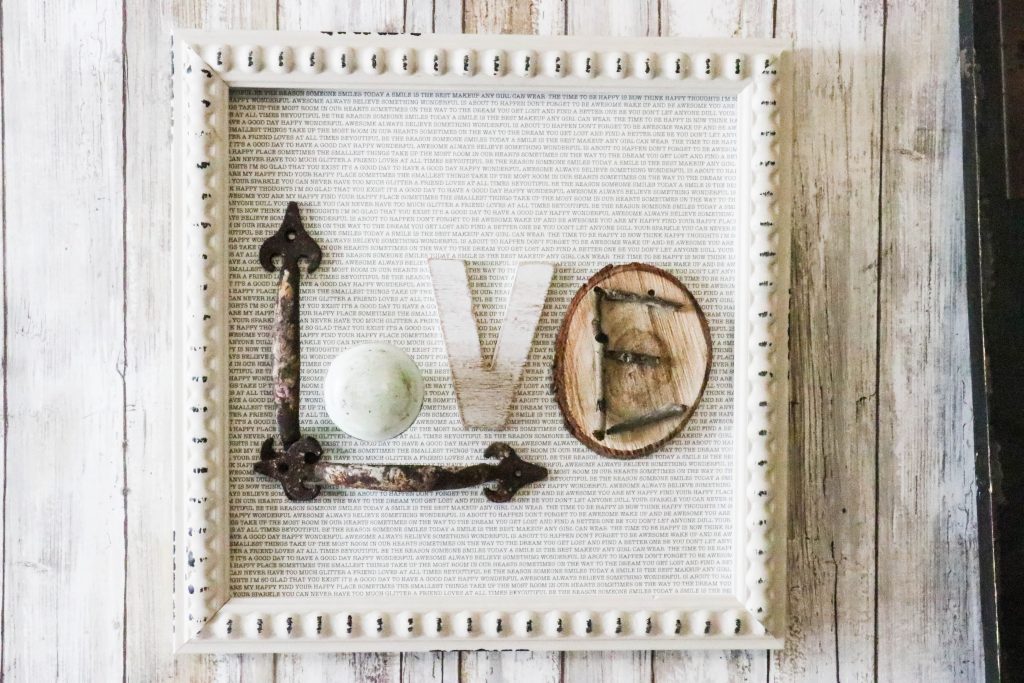 Well, let me just say this. I love love. I like love notes, love stories, happy endings and all things ooey gooey.
Something I don't care for is to have my house look like a florist at Valentine's… so that means that I just simply don't deck out for V-day. For those of you who DO- I am not judging! Go all out! I just prefer neutral for the most part, and many things that I do will be geared to year round, evergreen decorations 😀
If you follow my Facebook page then you may recognize this project from a live video I did the other day, which I will share at the end of the blog post, for those that want to see!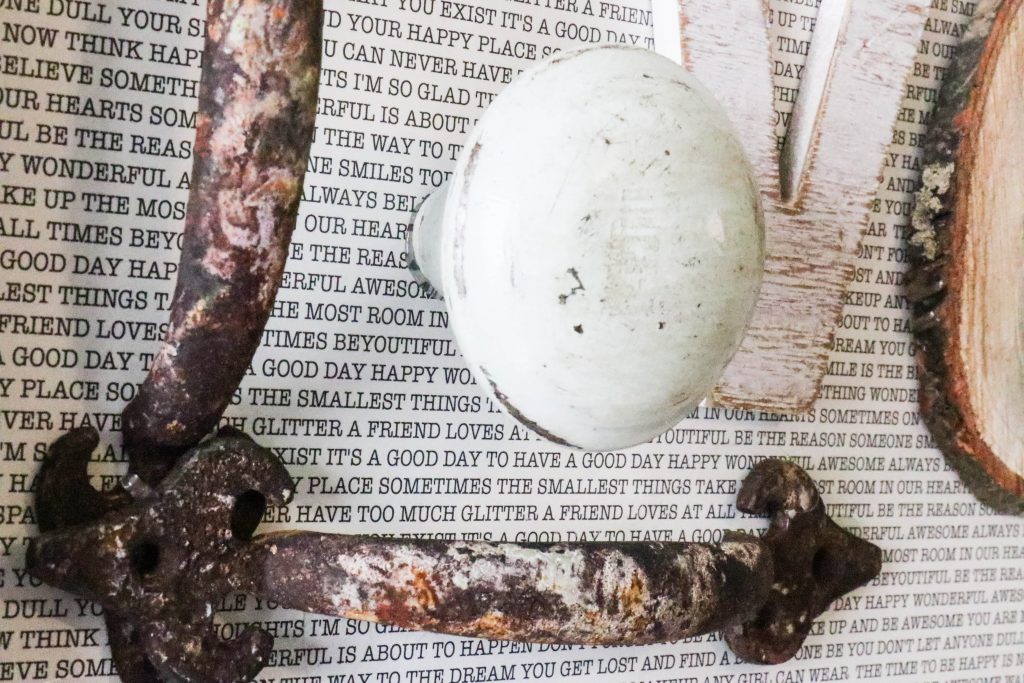 Since this was done LIVE, I didn't get step by step pictures, but trust me- it is EASY and very self explanatory!
The key to this project is simply taking items that you already have and making them work together to create a very unique piece of art for your home!
EVERY SINGLE item that I used for this project was items I already had around my house.
What I used:
2 drawer pulls (I had gotten these from Hobby Lobby forever ago. Not even sure why I bought them…)
wood slice that was cut from a tree by my husband years ago
twigs from my yard
a random knob that I got somewhere
letter V from Wal-mart that I had in my "stash"
Frame was from Hobby Lobby on clearance (mentioned earlier)
scrapbook paper is some I had on hand from forever ago. I THINK it originally came from Hobby Lobby too!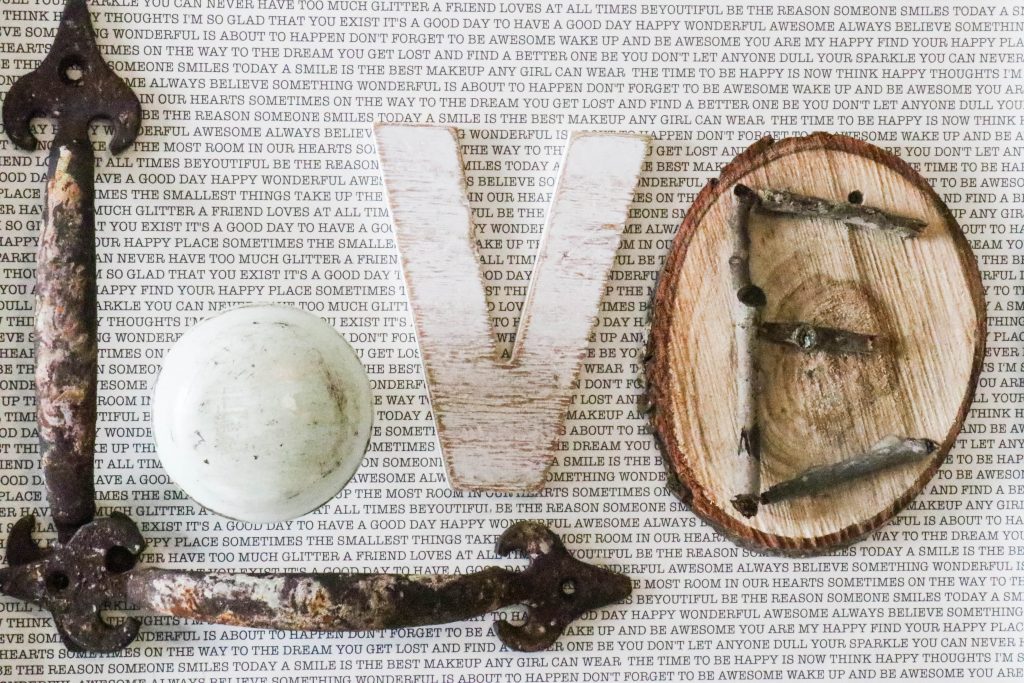 So, here was the process in written form:
Find items in your home that could be used as letters for your project. I did the word LOVE.
I had an old frame that I purchased on clearance at Hobby Lobby a few years ago because it was missing the glass. I didn't care. I loved the frame.
The inside of the frame was 12×12, so it was the perfect size for 1 piece of scrapbook paper! I found a piece I had on hand that would be a good backdrop and modpodged it to the frame.
After gluing the paper down, I took my 2 drawer pulls and shaped them like an L and hot glued them on.
I then took my knob (my letter O) and hot glued it where I felt it looked best!
The V…self explanatory.
The E, I decided to have a "base" for my twigs and glued my wood slice down first and then shaped my little twigs like an E and glued them to the wood slice.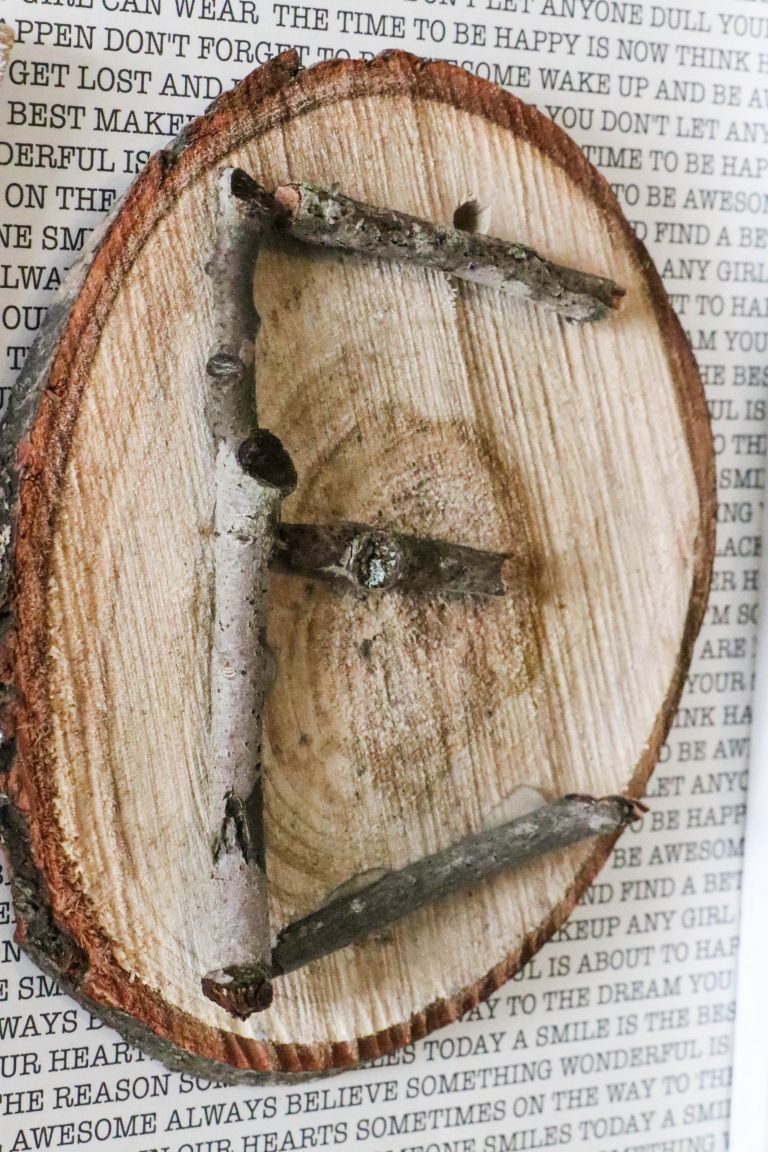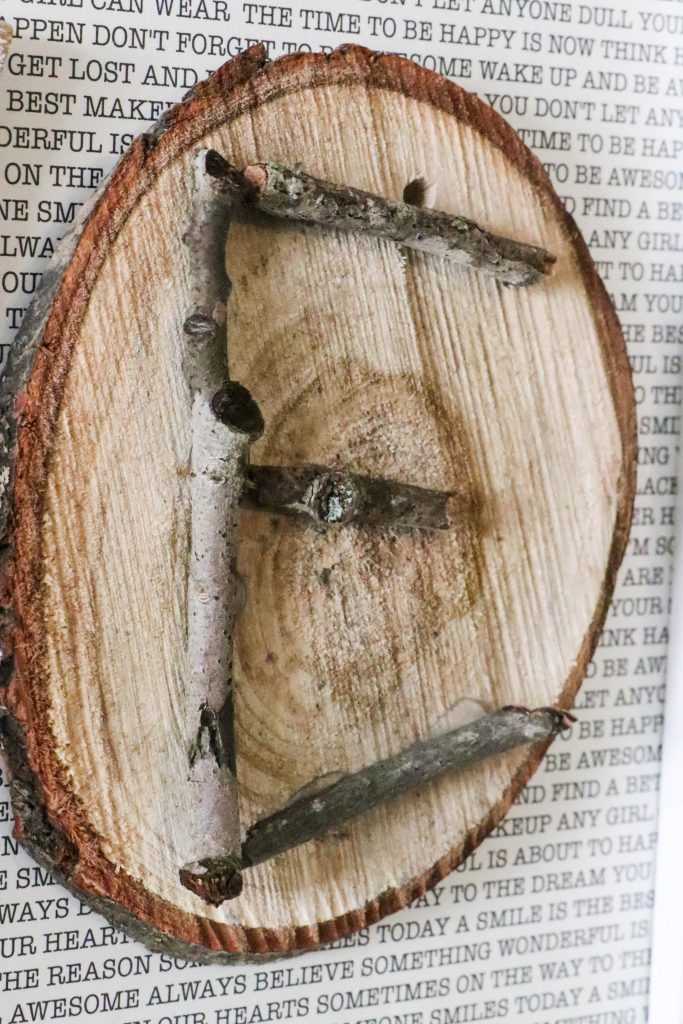 THE END. Super duper easy but OH SO CUTE!!!!!
What items do you have around your home?! The possibilites are ENDLESS, y'all!!!!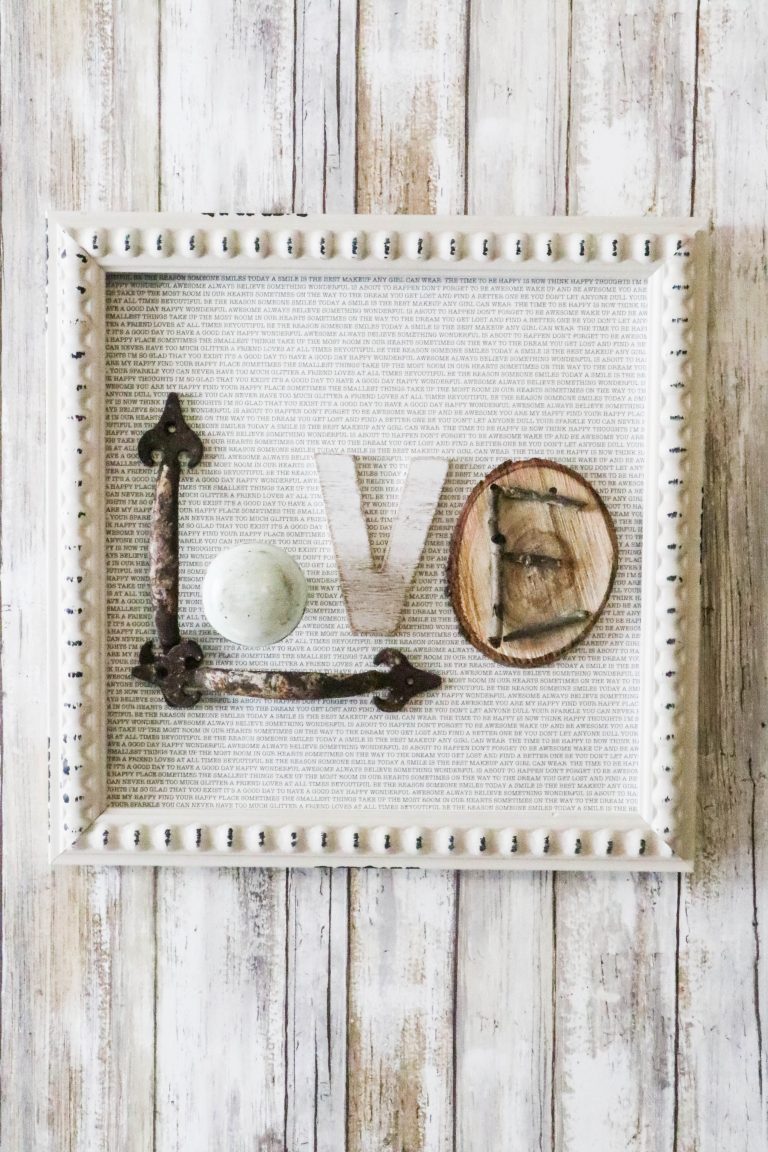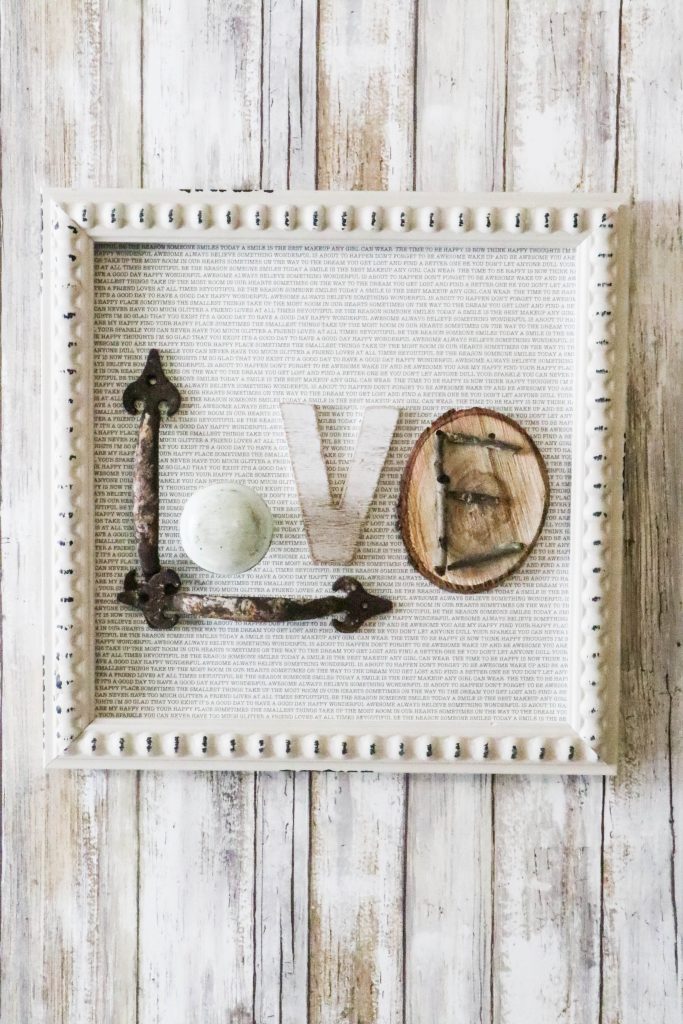 Want to see this LIVE VIDEO from Facebook? Check it out HERE!
Do you LOVE it? Put a pin on it!!!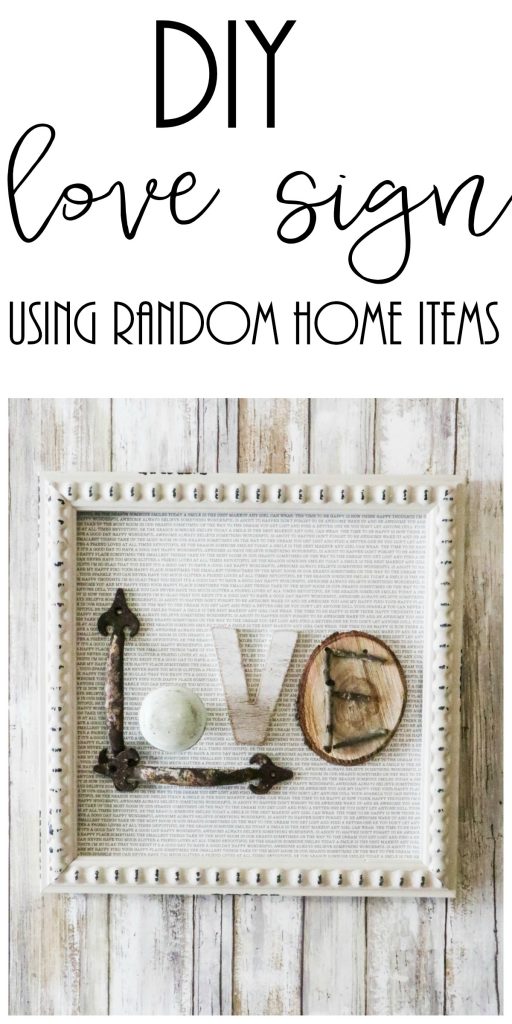 Make sure you are following along on Social Media!