Here's the deal… this is literally the FASTEST and EASIEST project you may ever see. I think it took me a total of 4 minutes to make… and that's INCLUDING the time for my hot glue gun to heat up!!
I was almost embarrassed to make this into a blog post, because it is THAT easy… but- I do know how much y'all love those quick and easy projects, so I decided to go ahead and show y'all!!!
Here's what you'll need:
Number Stickers from Dollar Tree
Scrap wood (or any kind of sign to use as the base)
Hot Glue Gun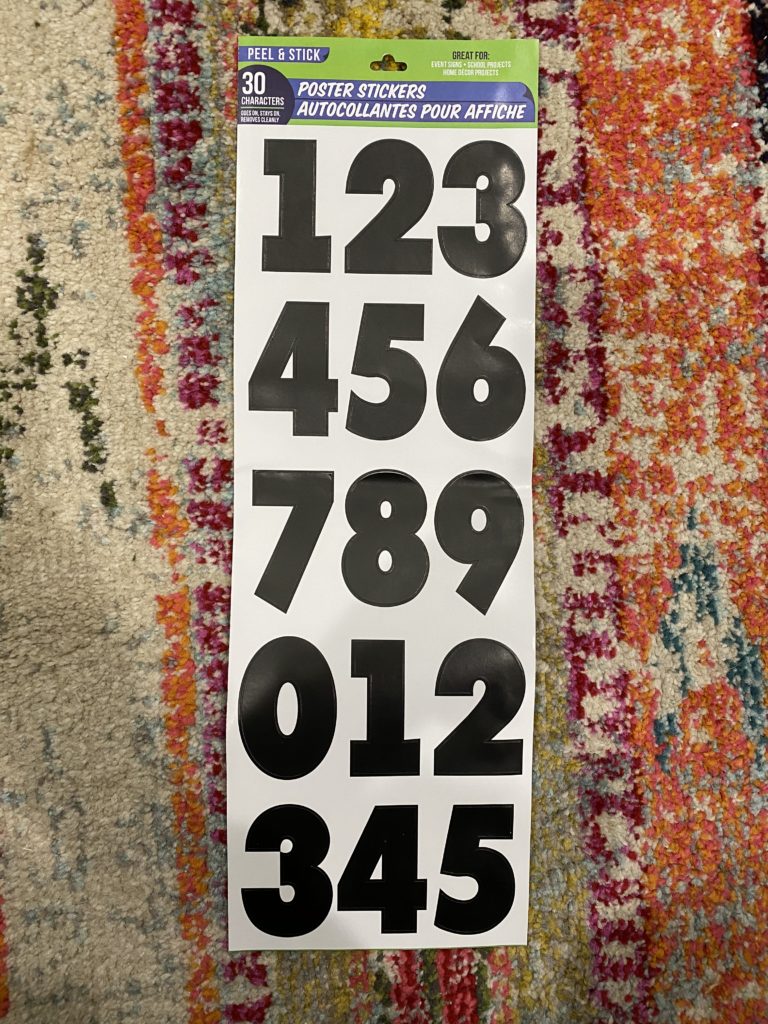 Whoever invented stickers, I wish I could give them a big fat hug. They just make projects like this SO much easier… especially if you don't have the best penmanship! Like I said above, these specific ones came from Dollar Tree!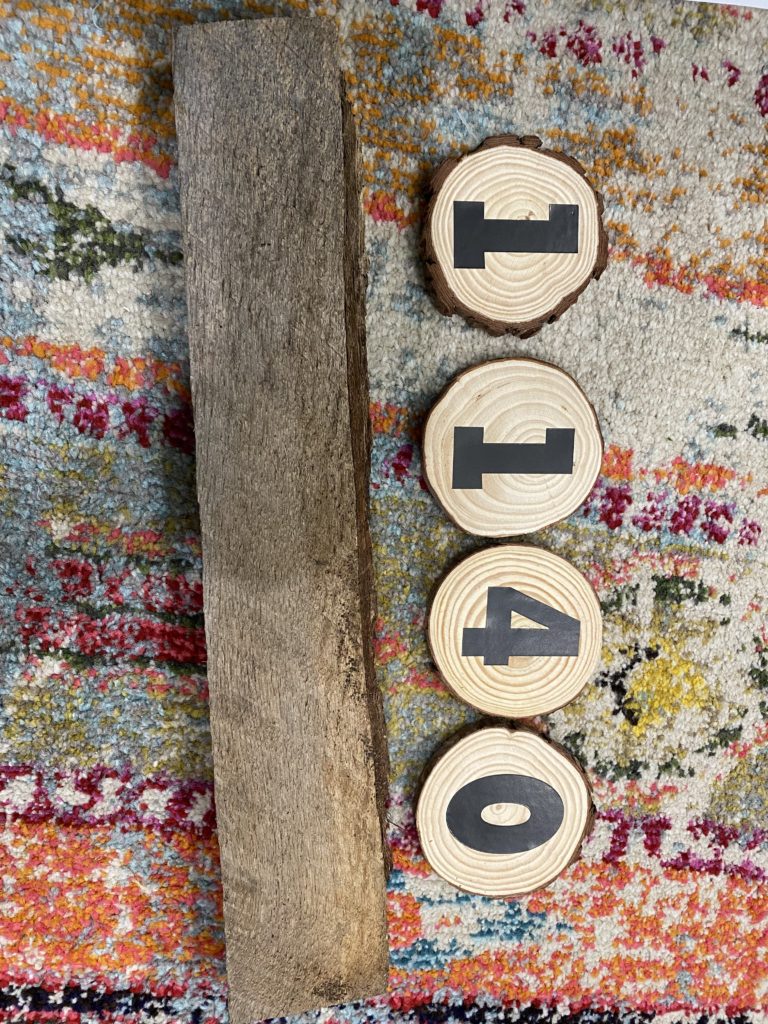 Y'all… I cannot get over how EASY this is.
The first thing you do is stick your house number onto the wood slices.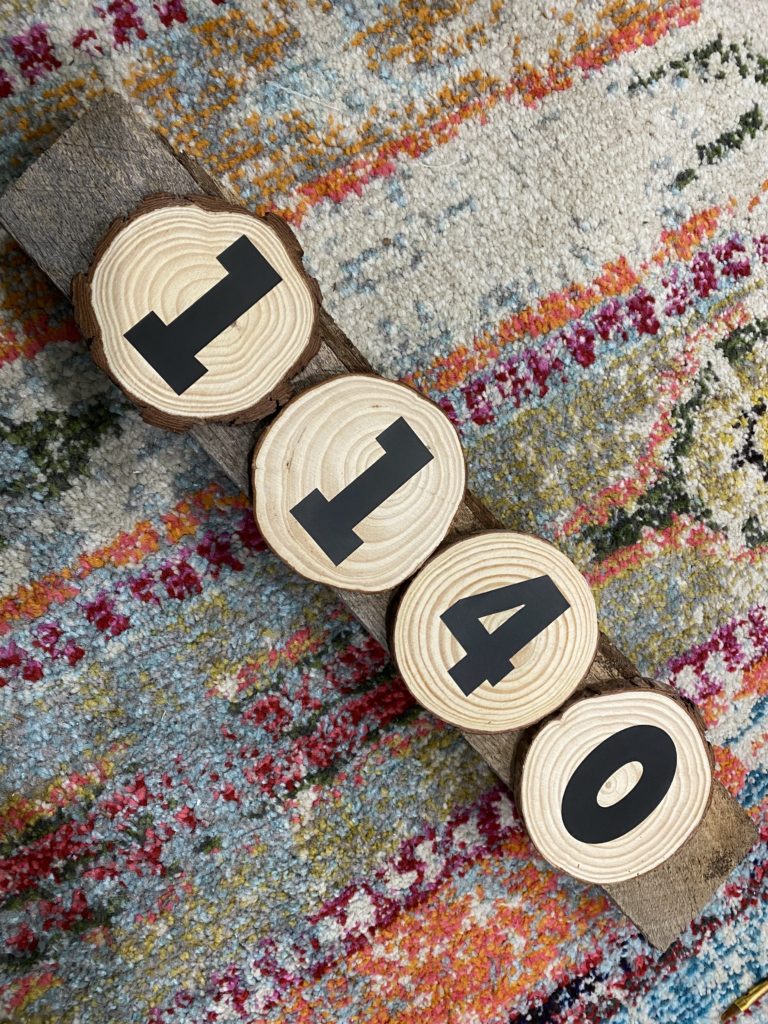 Then, hot glue the wood slices to your board.
AND THAT'S IT… If you were skeptical in the beginning on if this would be as simple as I made it out to be, I hope I have proven my point 😂
Even though it took no time to make, the outcome is still SUPER cute!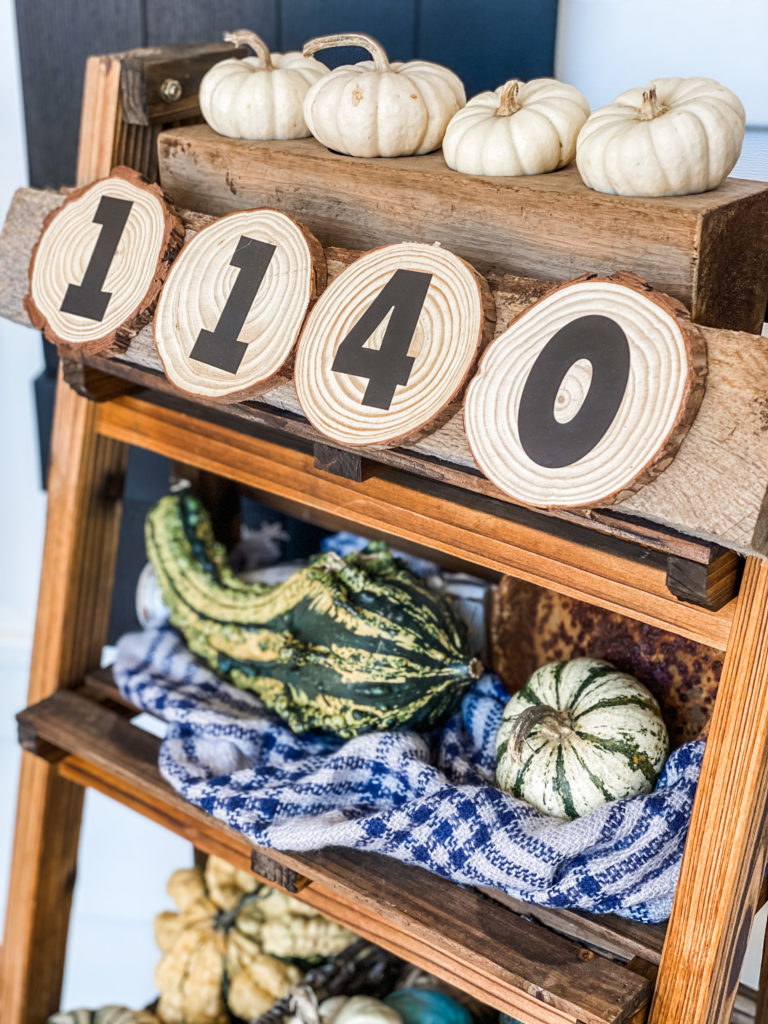 How awesome does it look mixed in with my fall decor on the porch??? (ps… you will be seeing the porch decorated for fall SOON!!!!!)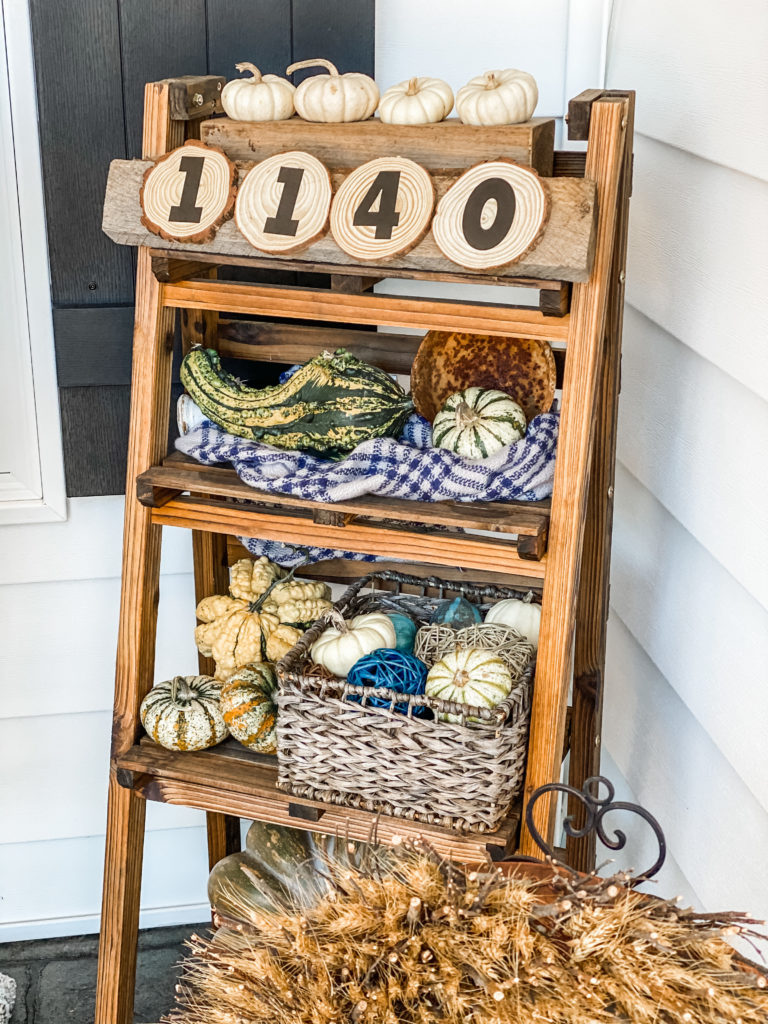 The best part about this sign is you can mix it in for ANY season… I can imagine it with all my mini Christmas trees, as well as mixed in with bright pops of color for spring!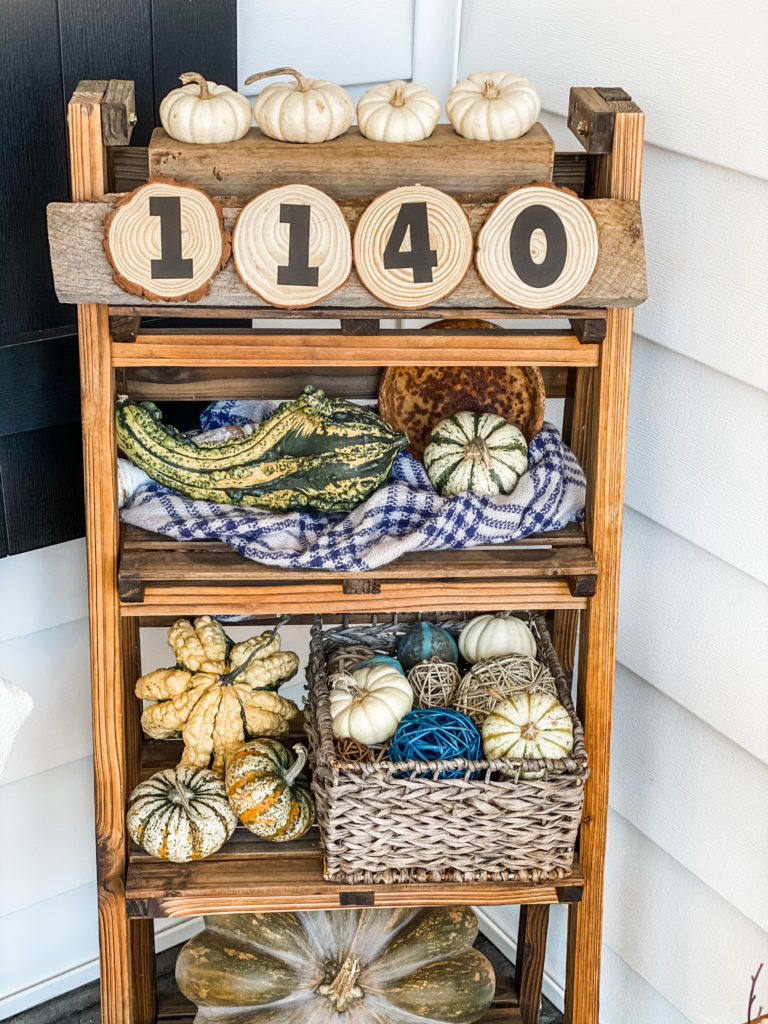 What do you think about this 4 minute project??? It barely costs you anything, but it sure packs a punch!!!
Don't forget to Pin!!!!