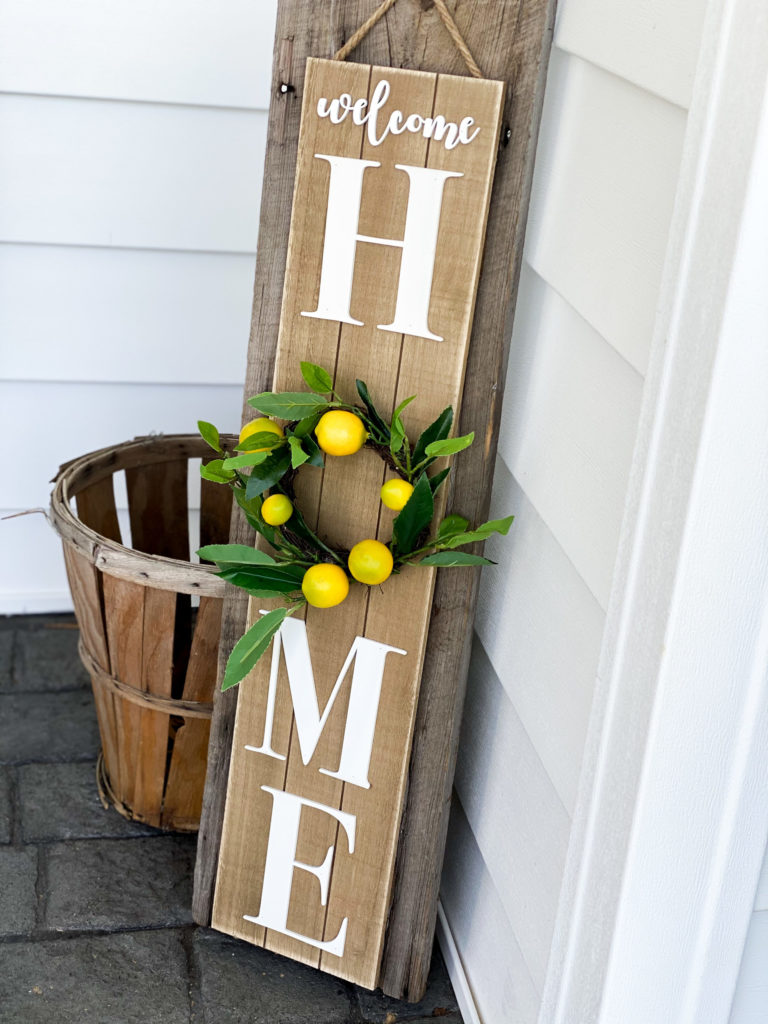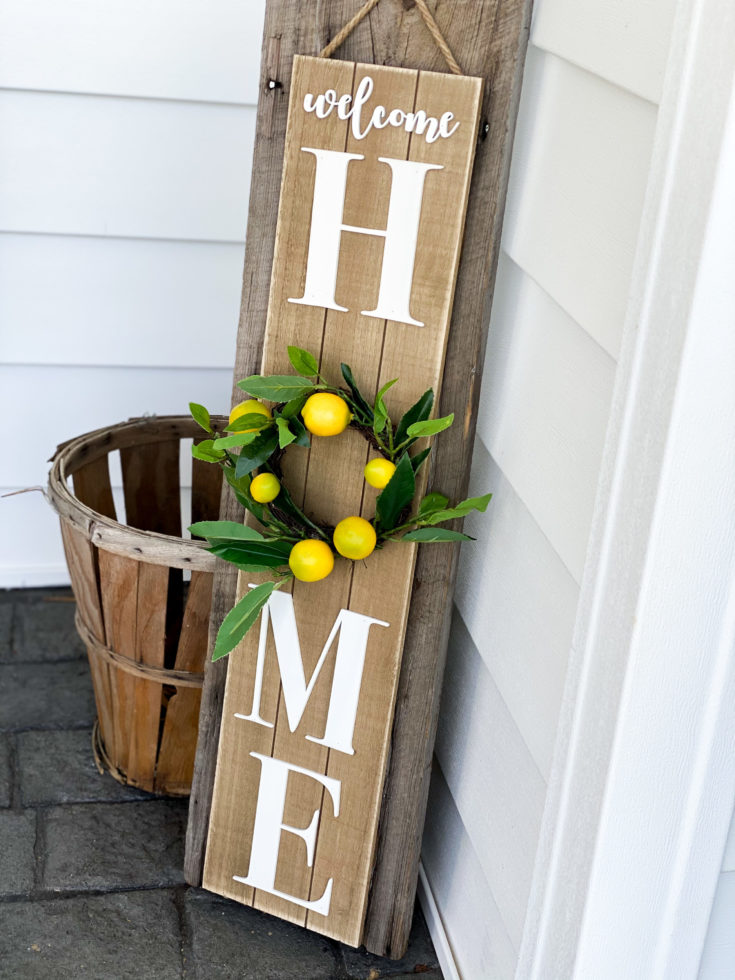 Big Lot's Welcome Sign Makeover
I had the urge to stop by Big Lots yesterday, and thank goodness I did. I found a super cute "welcome" sign for only $18... I loved the bones of it, but I just didn't love the pre-made wreath that came on it. It was just a little "cheap" looking and NOT my style... so what did I do?! Took it home, freshened it up, and came out with THIS!!! Let me show you just how I transformed this sweet little welcome sign for my front porch!
Materials
Big Lots Welcome Sign
Lemon Branches
Hot Glue Gun (I BARELY used it)
Wire Cutters
Instructions
Here was the sign in it's original state (linked here!). You could obviously leave it as is, but there was just something about the wreath that was throwing me off... plus, I'm decorating my front porch using tons of lemons- so it only seemed right to add a few into this sign! The very first thing you want to do is pluck off everything from the wreath. It was SUPER easy!
Here's what it should look like completely deconstructed!
These lemons I found off Amazon were PERFECT for this project! I didn't initially intend to use them for this, but they did just the trick. All I did was pop them off the branches, and stick them right into the grapevine wreath. I only needed the hot glue gun to help adhere one little spot... but you would never know if I didn't just tell ya!
Once you have them all stuck on there, YOU'RE DONE!!! Talk about the EASIEST update EVER! I'm being serious, this took me a total of 6 minutes to make. It's insane what you can do with a little bit of imagination!
Recommended Products
As an Amazon Associate and member of other affiliate programs, I earn a small percentage from qualifying purchases at no additional cost for you in return for my referral.
MAKE SURE TO PIN FOR LATER!!!