Who else feels like you blink ONE time and the summer is completely OVER? My goodness! I can't even believe how fast it goes.
The kiddos will be starting back to school next week, and I don't know about you…but I am always trying to think of fun ideas that I can do for the teachers. I do some things FOR them, but then other times, I just want to be able to provide inspiration on what they can do to customize for themselves OR that other parents can use as inspiration to make for their own teachers!
This project today is super easy- but even more than that, it is super cute!
I hit up the Target Dollar Spot a couple weeks ago and had a big time! I am obsessed with the dollar spot. I get sooooo many neat things!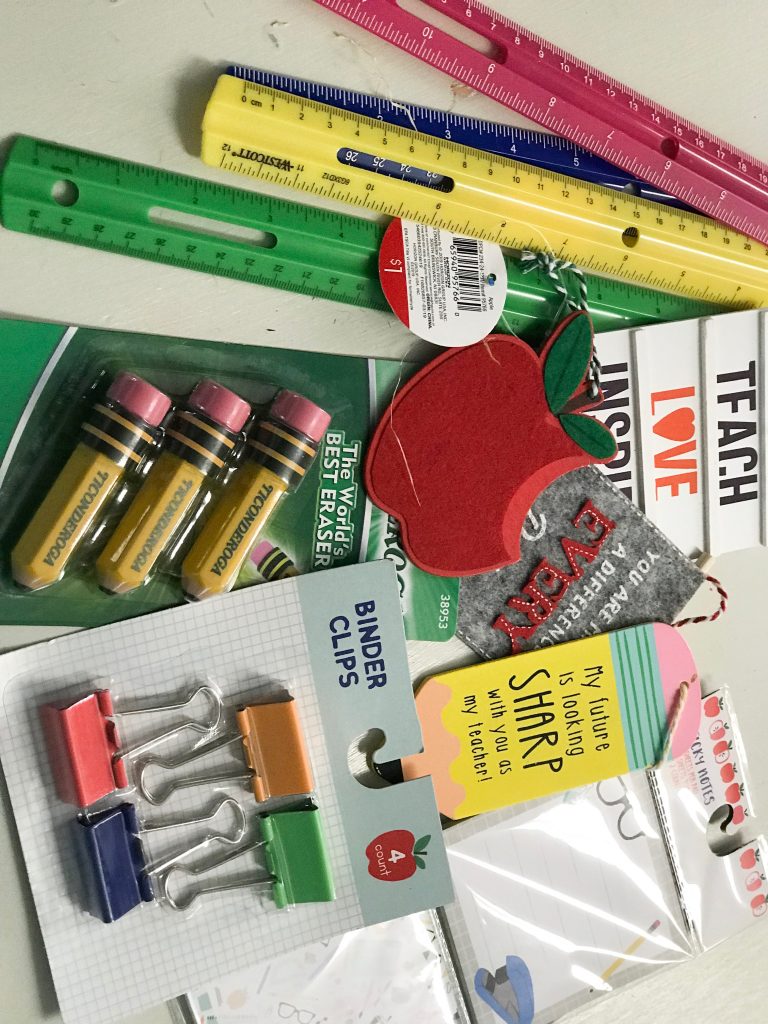 Supplies needed for this project:
4 Colorful rulers from Dollar General (they were 50 cents each!)
Small, colorful teacher items! I got mine from the Target Dollar Spot!
Hot glue gun and glue sticks
Ribbon of your choice for the bow!
1 crayon for center of bow
Let's do it!
First, take your 4 rulers and line them up like a "frame".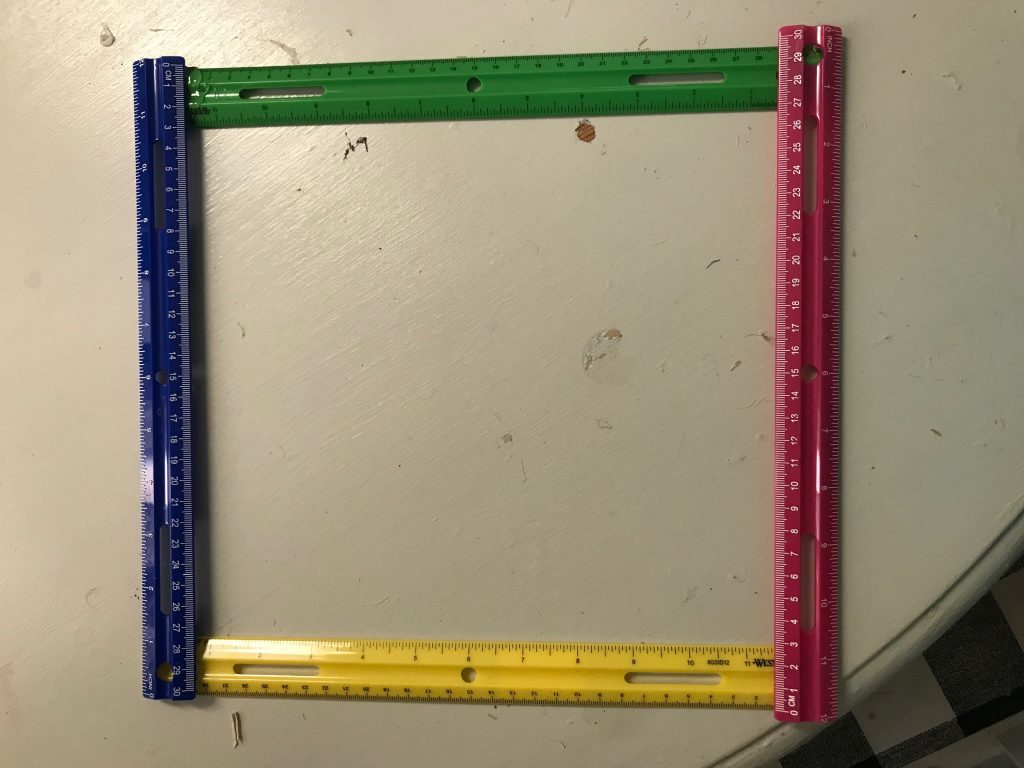 Hot glue the corners with PLENTY of glue…and let them set long enough to adhere very well.
Once fully set, start gluing your teacher pieces all over the rulers!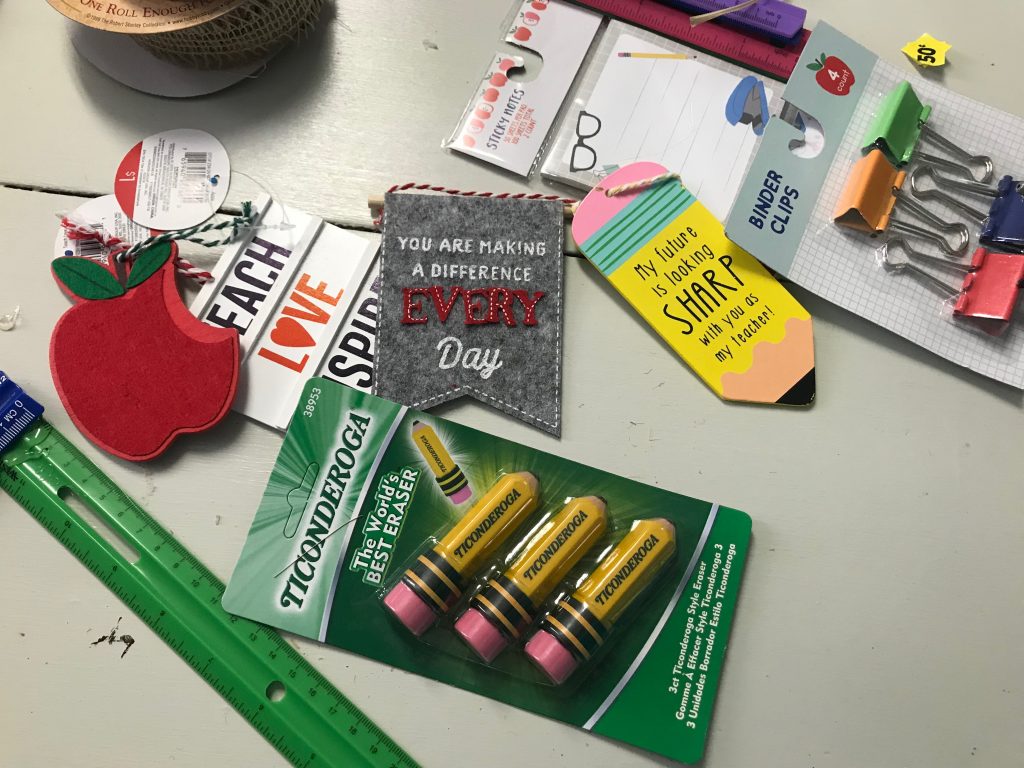 I put my larger items on the corners to cover up any imperfections that I may have had.
Once that is done, I made the bow using my Re-Fabbed Bow method! I used bright colors to match my hanger! I put 1 crayon in the center of the bow, just for looks and extra cuteness!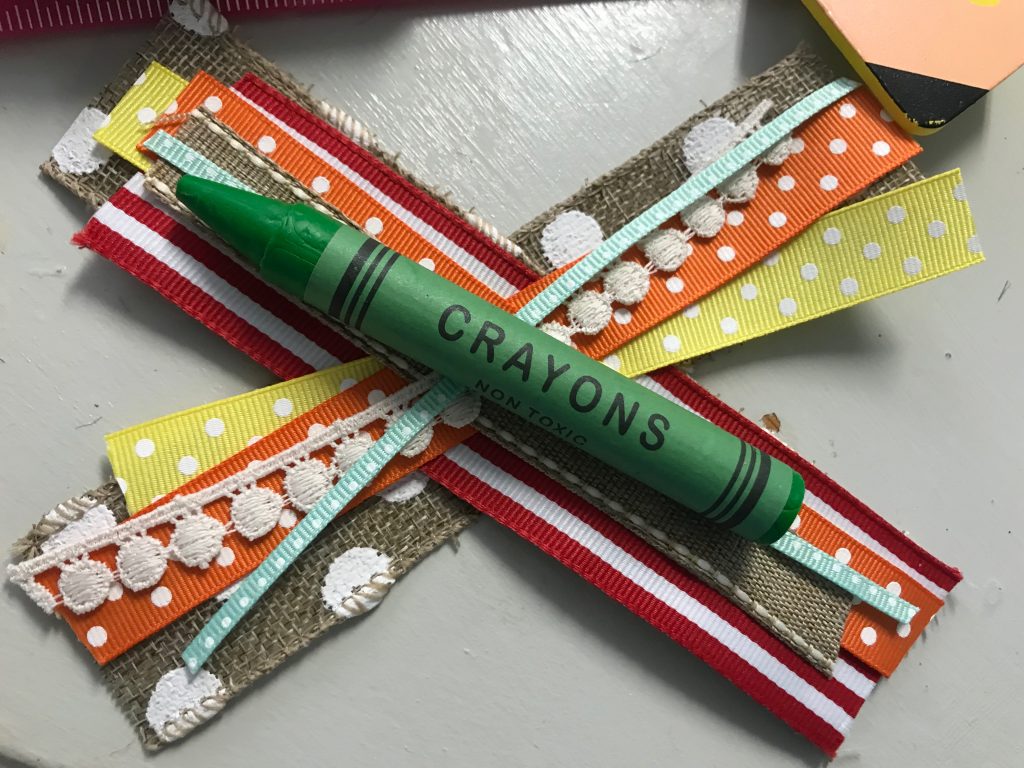 Take a piece of ribbon and tie it around the top part of the ruler so that you can hang this to a door or wherever you would like to hang it. It is also super cute if you leave the hanger part off and prop it up on a styled shelf, etc…
And VOILA! Here it is!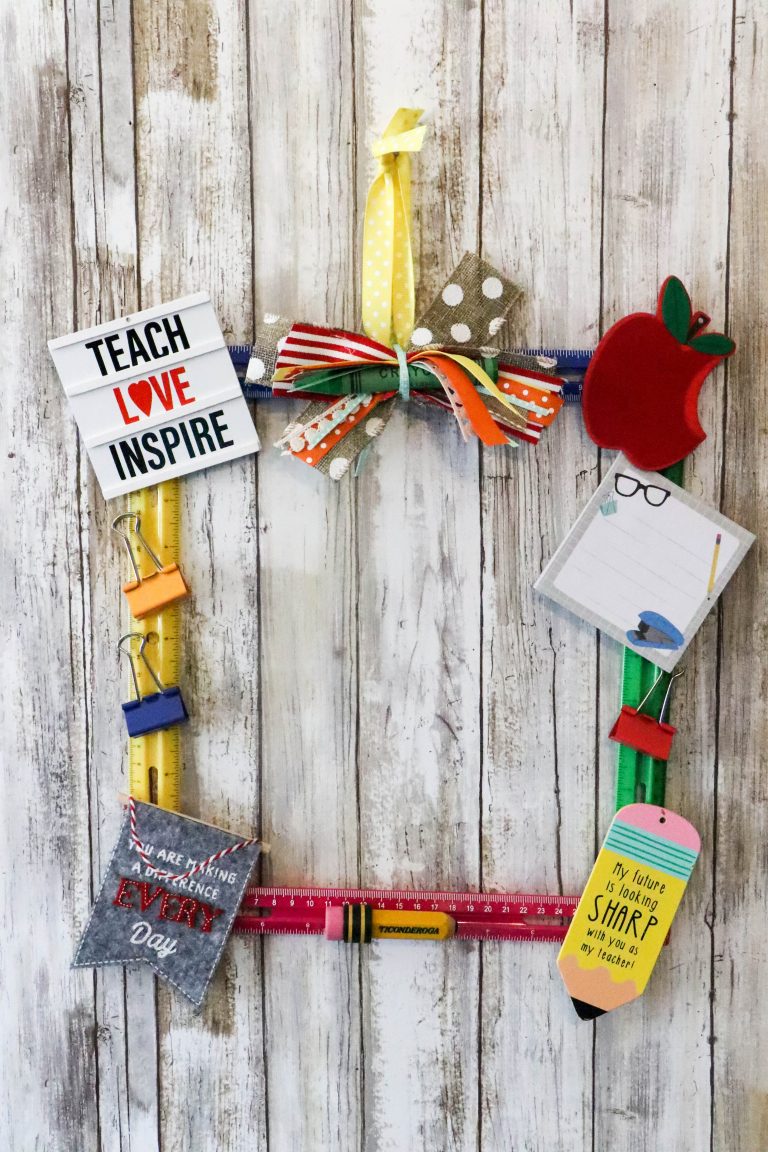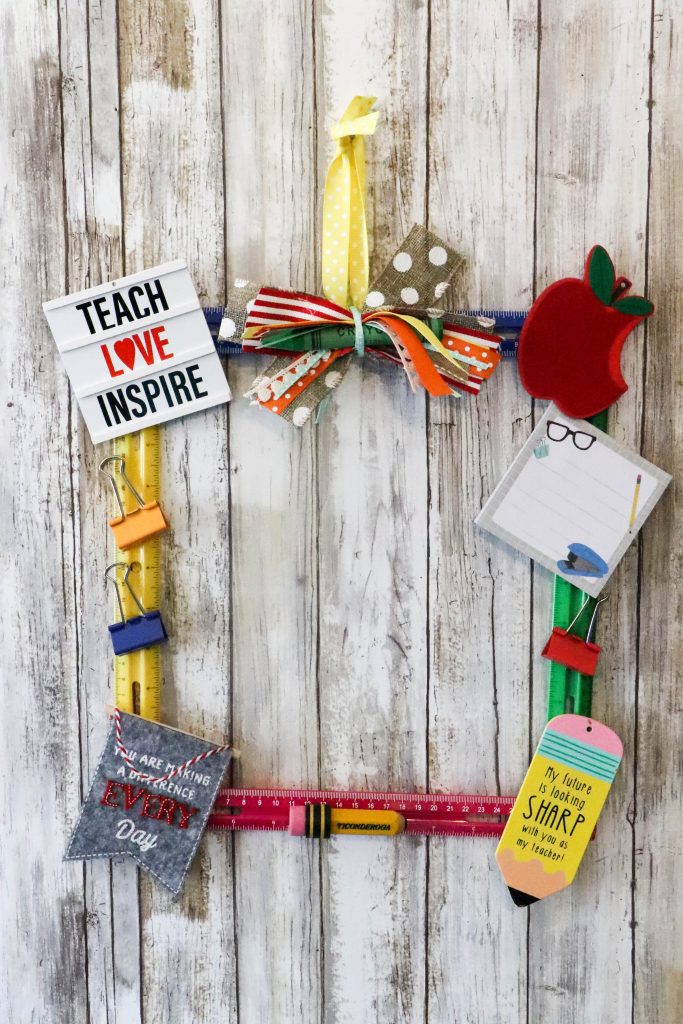 HOW STINKIN' CUTE is this???? I am totally in love!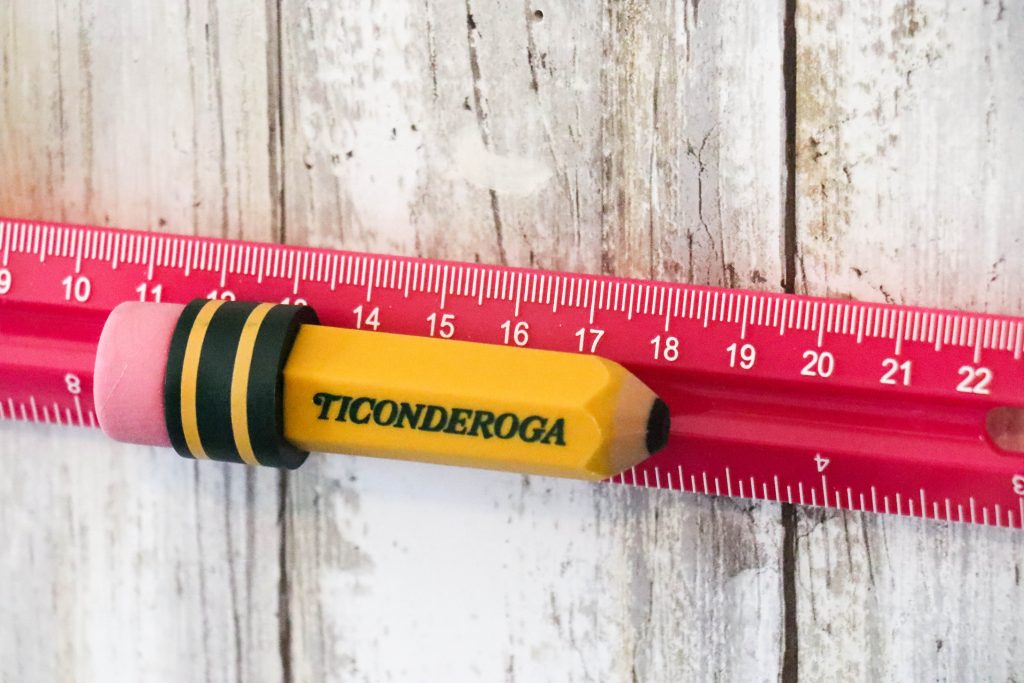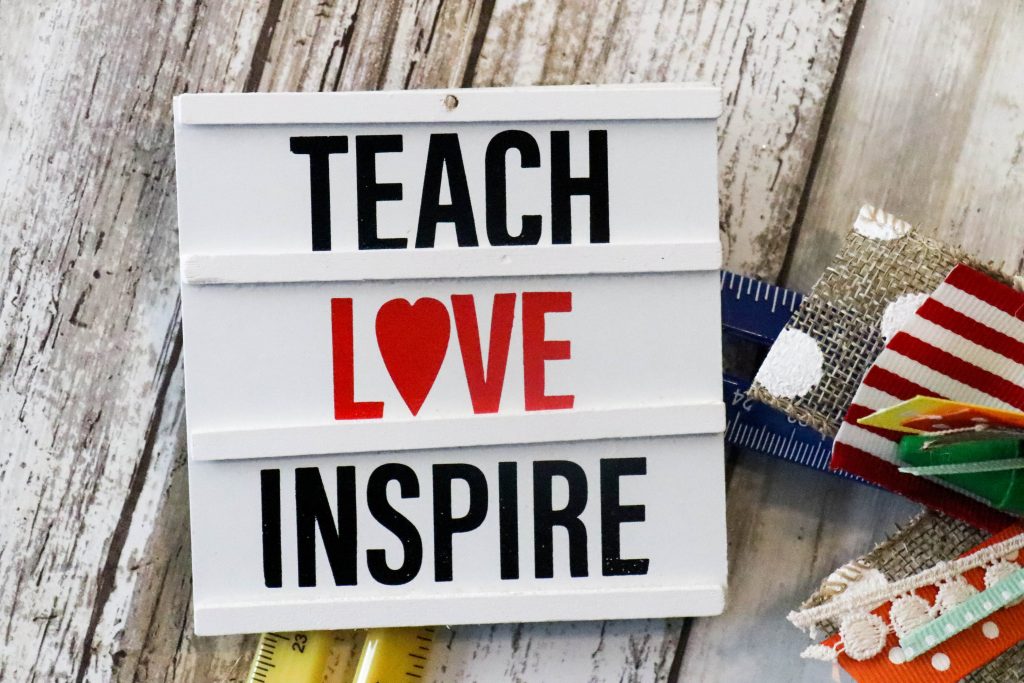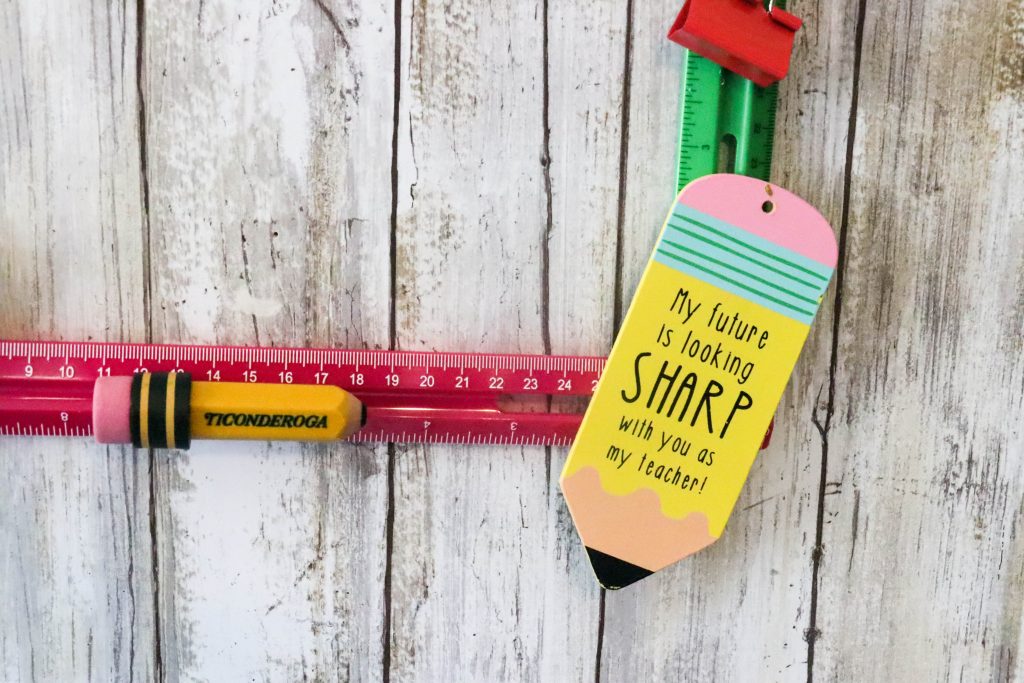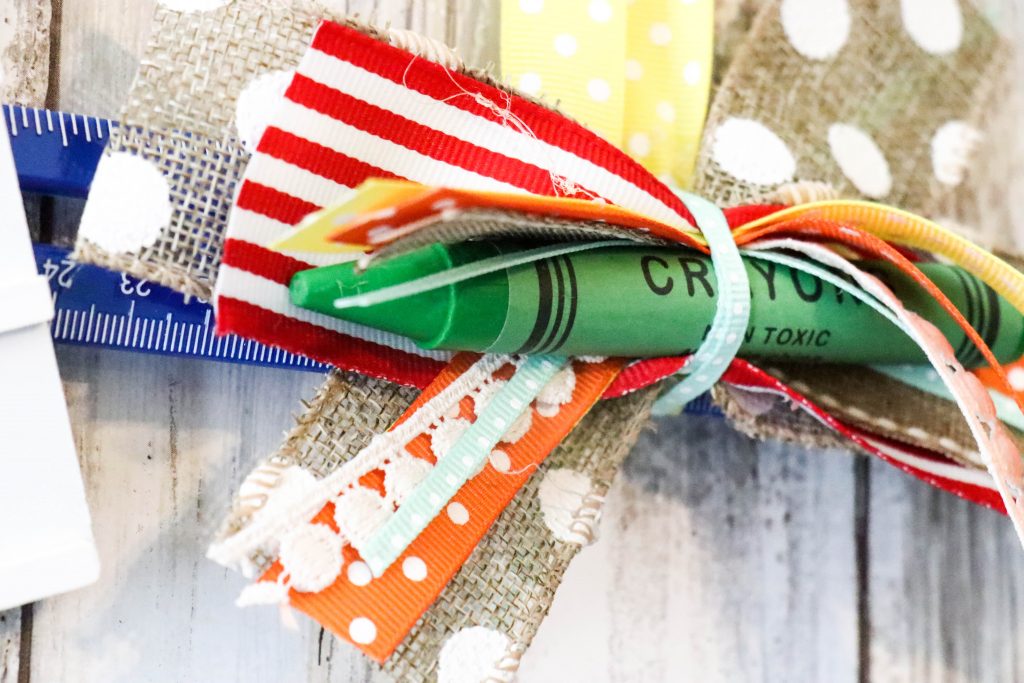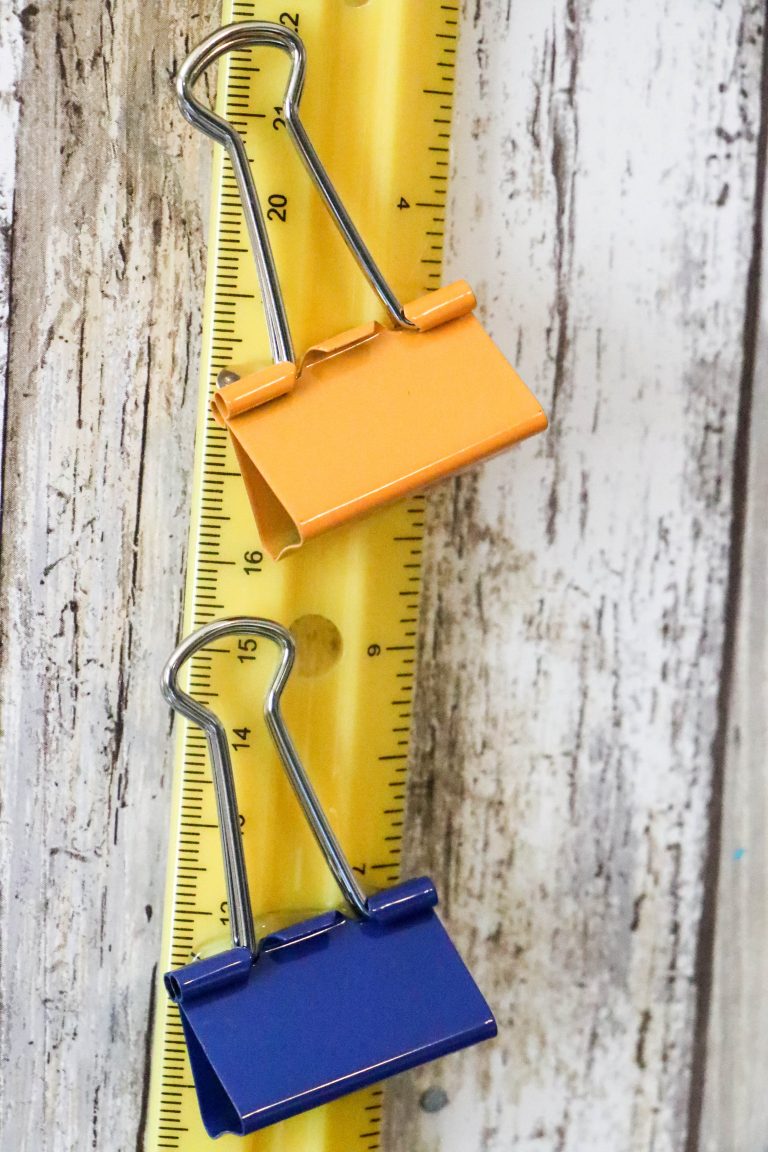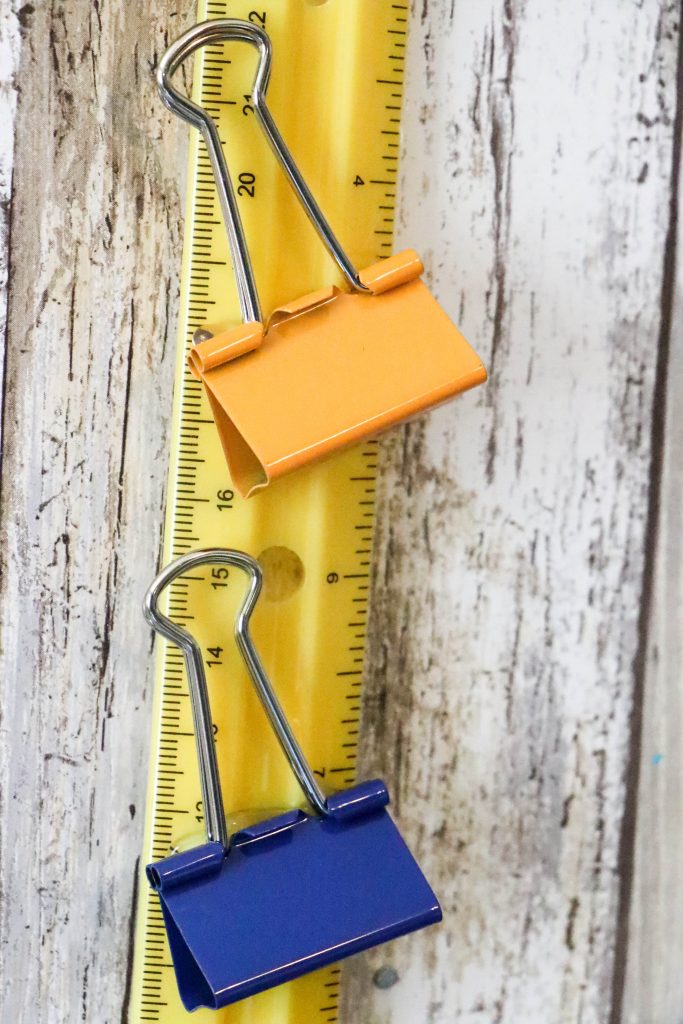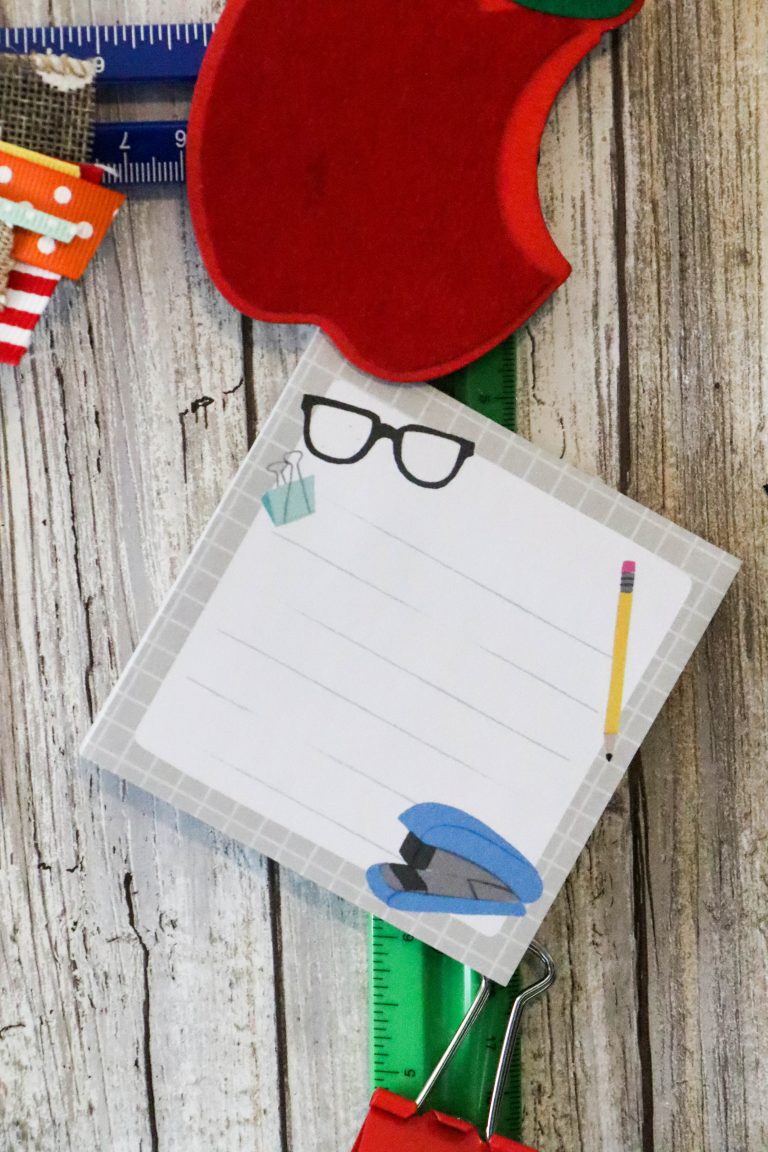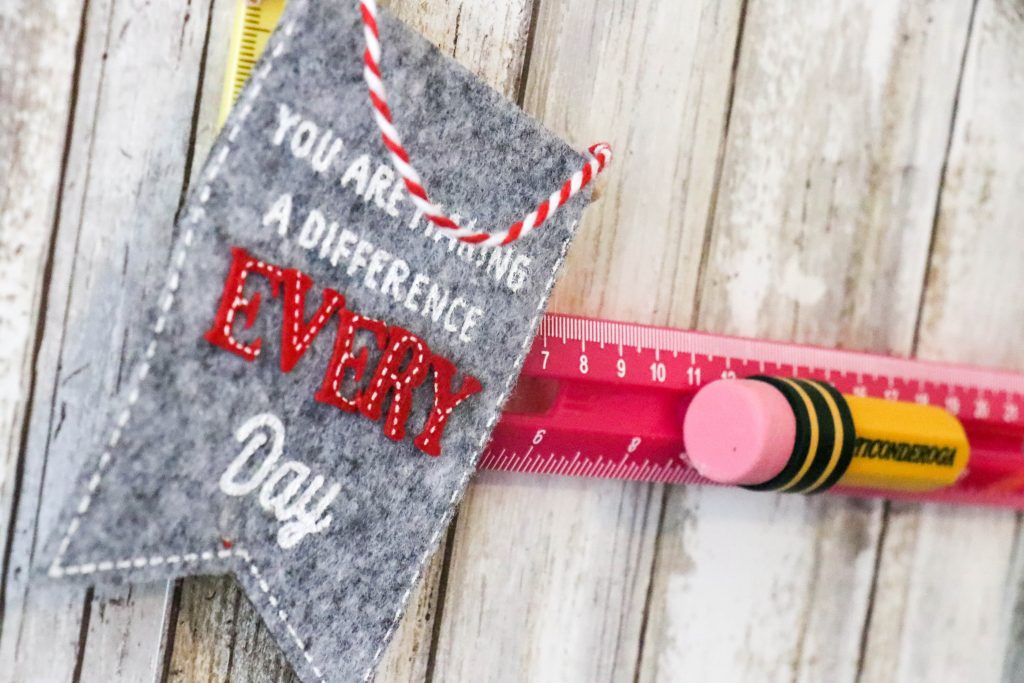 All of those bright and colorful dollar items just truly made this wreath SO cute! Sometimes your ideas won't turn out like you had hoped- and trust me, I have had my fair share! BUT…this one isn't one of them!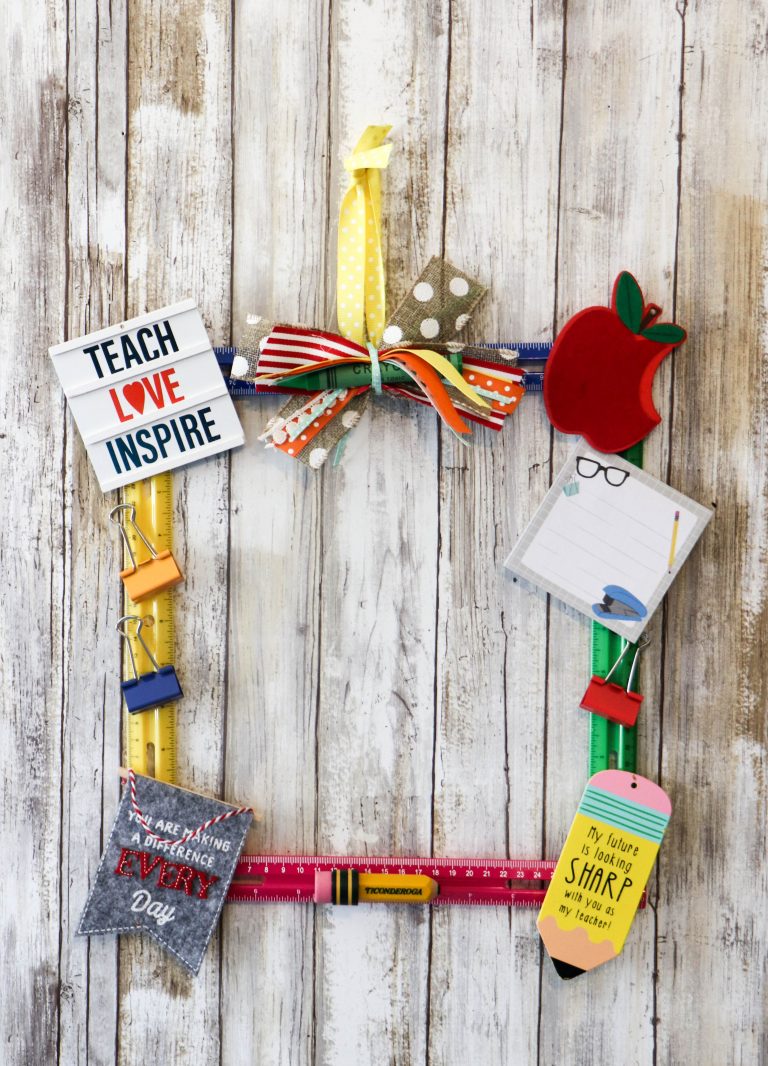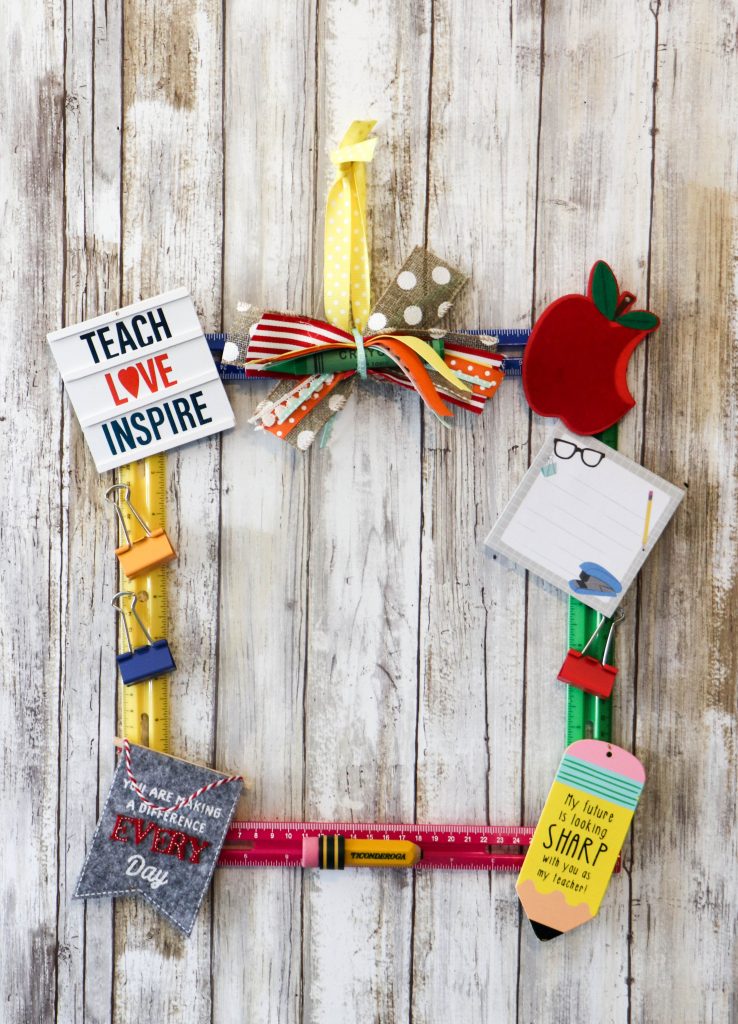 Pin for later!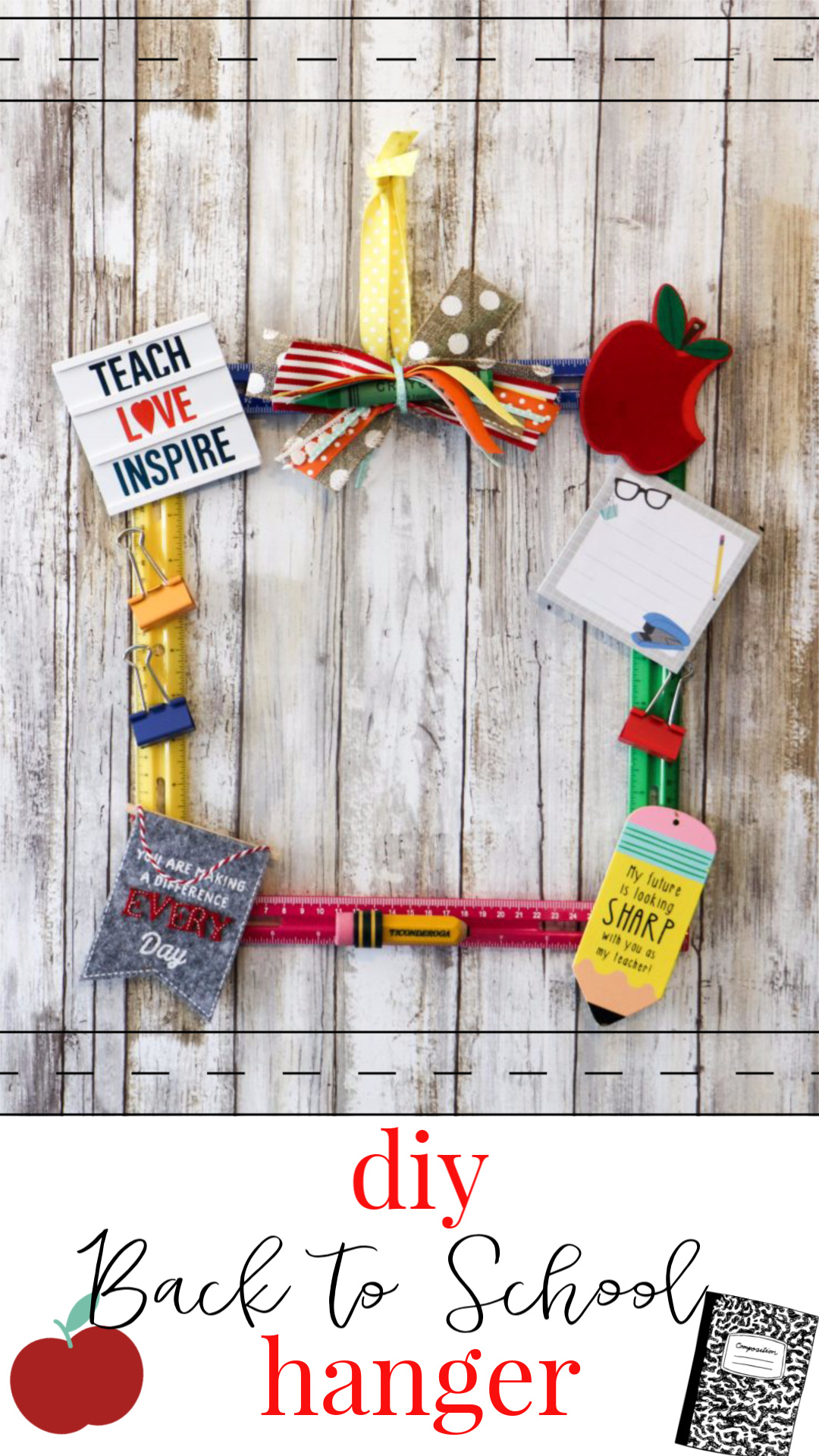 Are you following along on Social Media?
Facebook/Instagram/Pinterest/Email