Gallery walls are my jam! I literally LOVE pulling items together and making a big statement with different items!
I have shared different gallery walls on my blog, but each one is different and unique in its own way, and it is fun to see the changes and the differences, so I love sharing each one!
Since THIS ONE, I have changed and added several things! I thought it would be fun to share the changes and see what you think!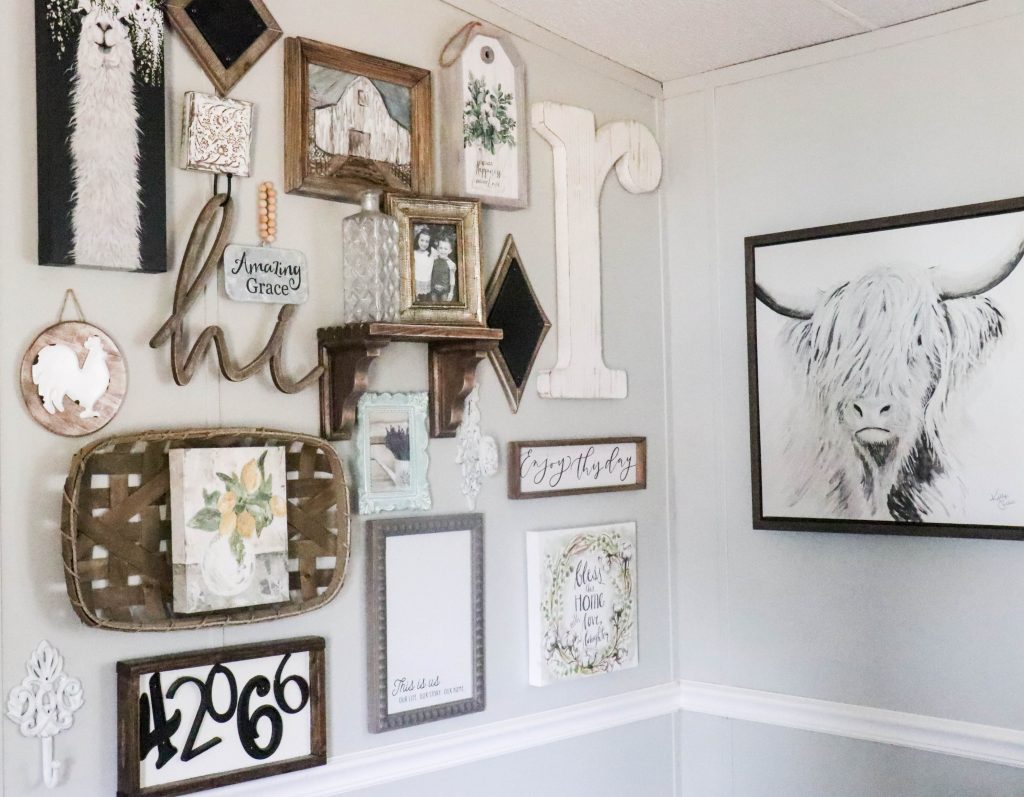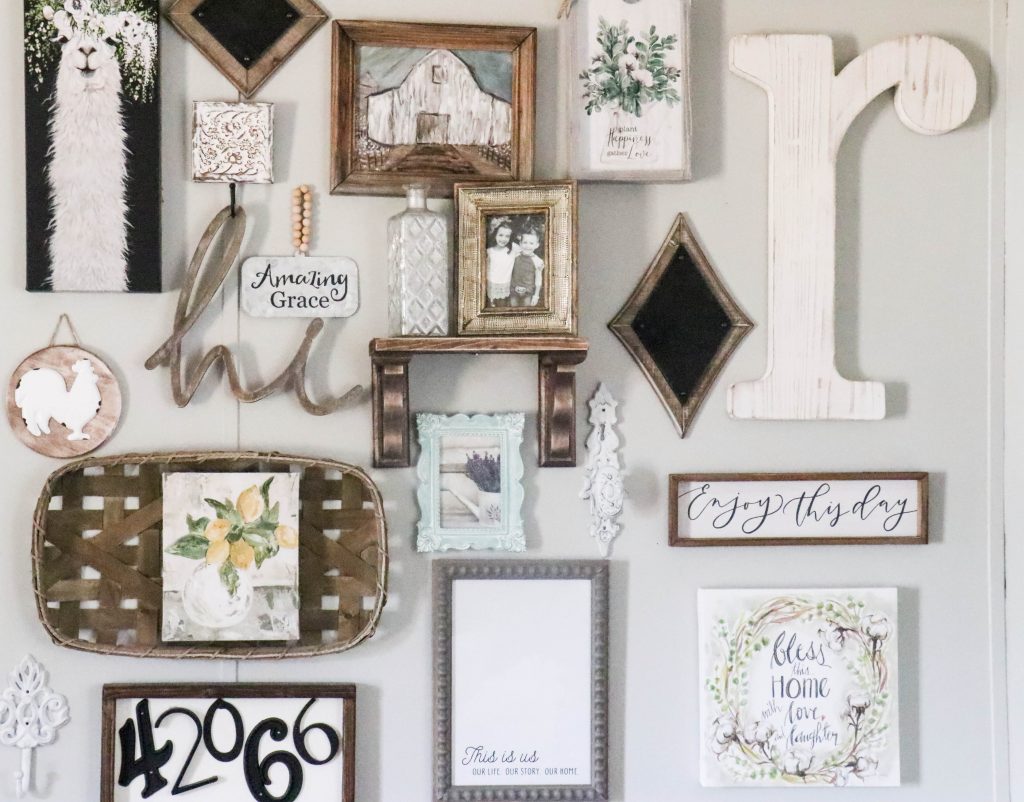 I love adding in fun pieces such as this knob! It has an "old" look, but it is actually new from Michael's! It was about $5, and I knew it would fit in perfectly with the look of my wall. I never know exactly where items will go when I buy them, but you can never go wrong with pieces like this!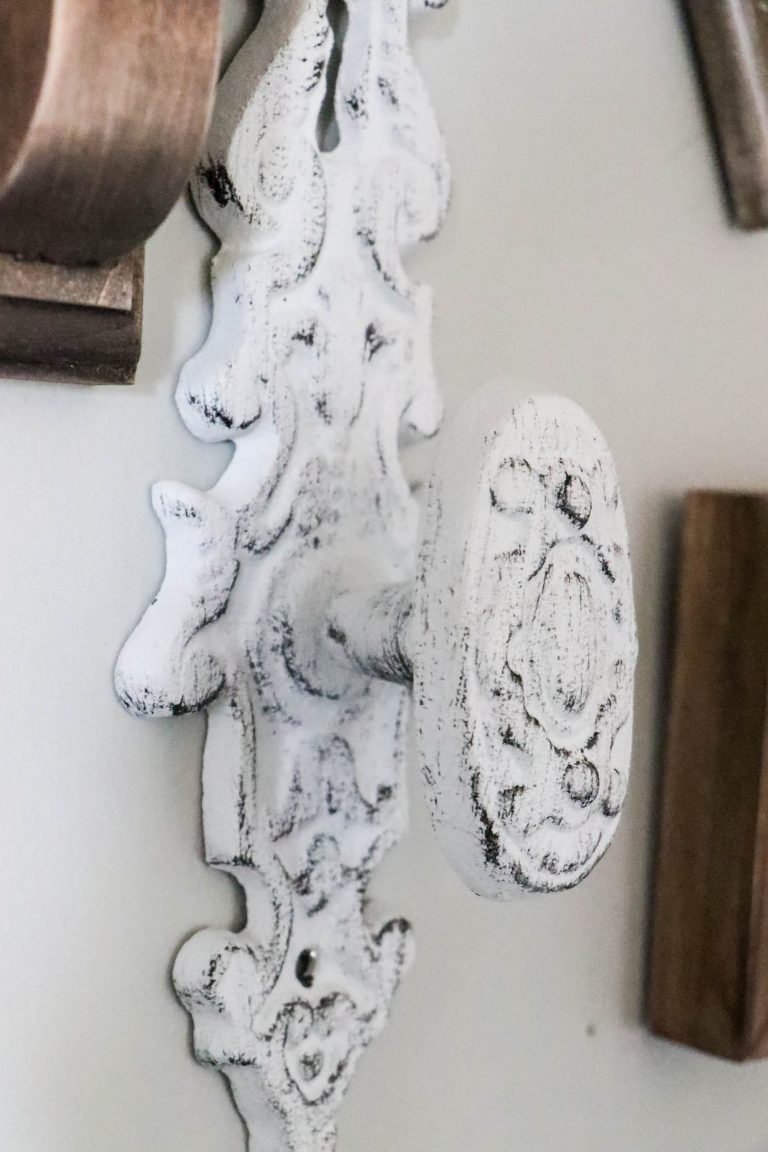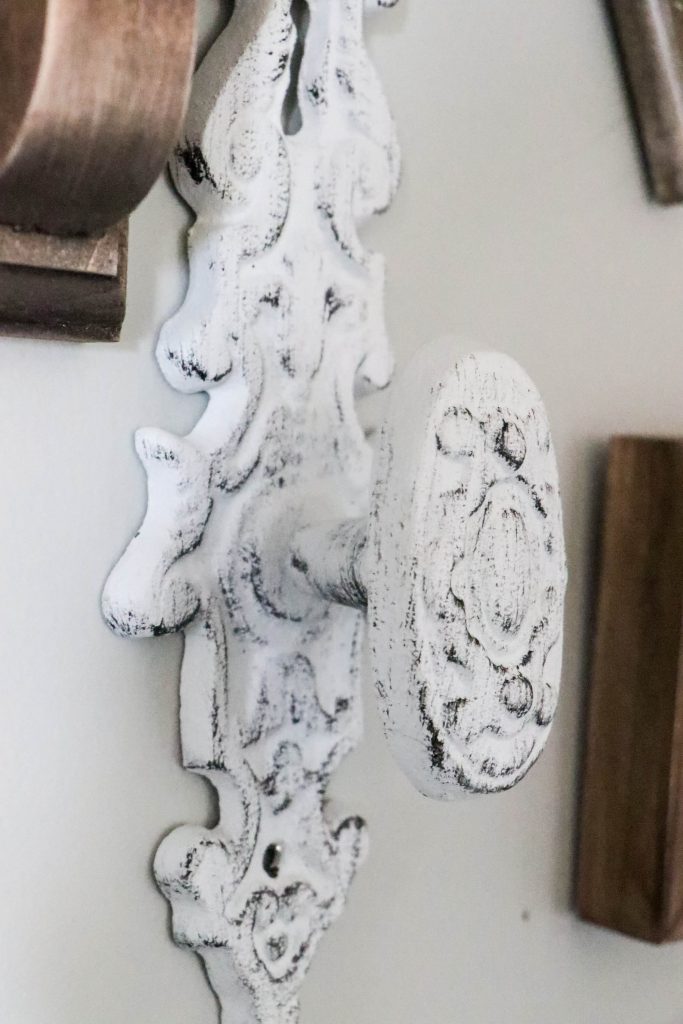 This cute little Amazing Grace sign with the wood beads came from Hobby Lobby for 50% off. I think it ended up being $4.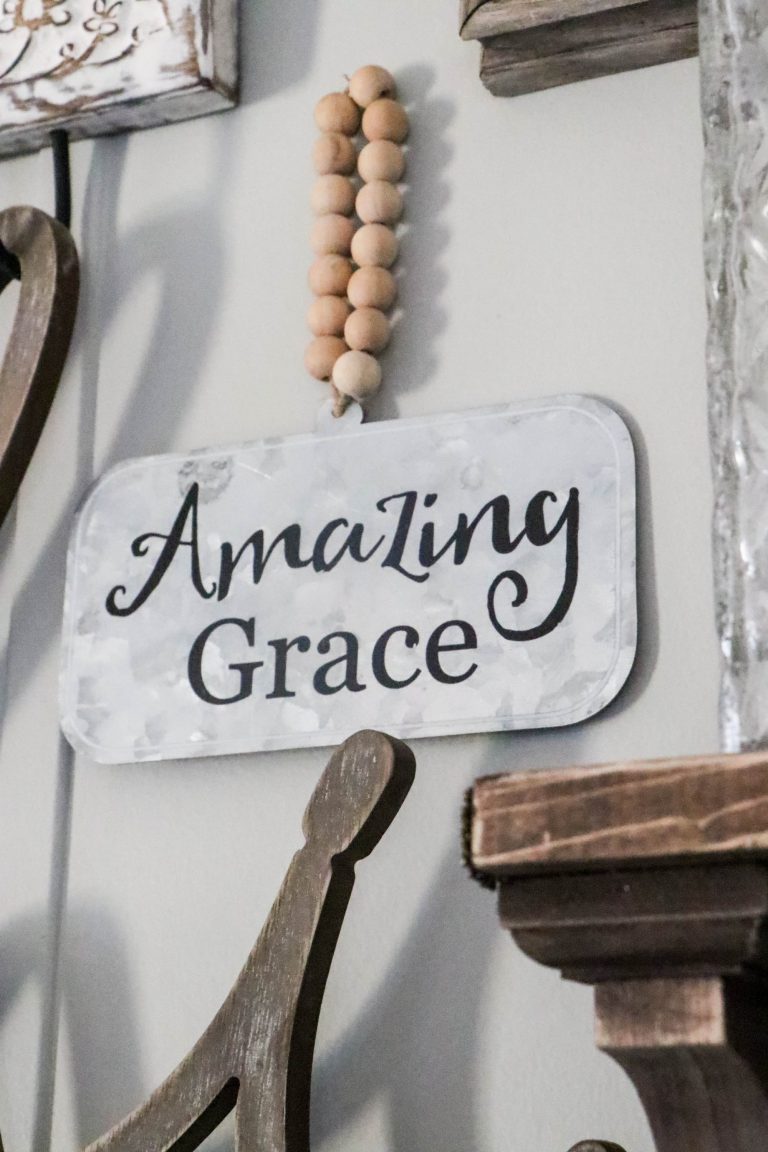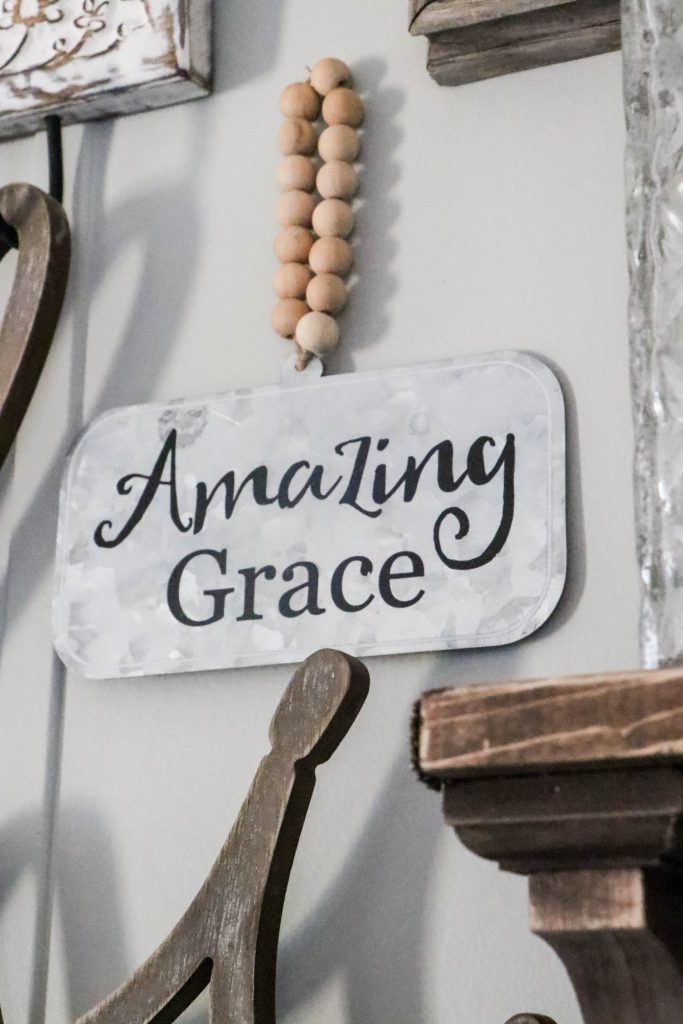 This is a great shot of the wall as a whole. I just LOVE how it all came together. A few highlights of the wall….the llama is from Hobby Lobby, as well as several other pieces over time (some years ago). The big R is from Hobby Lobby clearance a couple of years ago.
I made the rooster sign, and you can see it HERE!
The shelf is a recent DIY that I did HERE!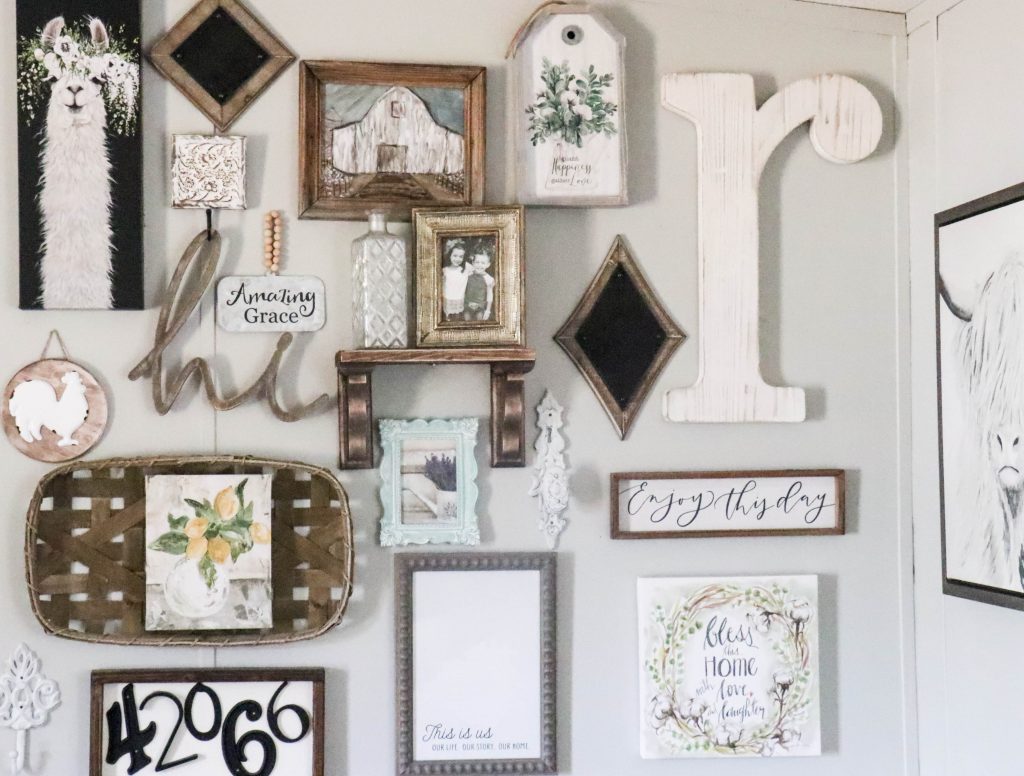 Don't you love fun little word signs? I know I do. This one was just $6.99. I am at a complete loss as to where I got it from!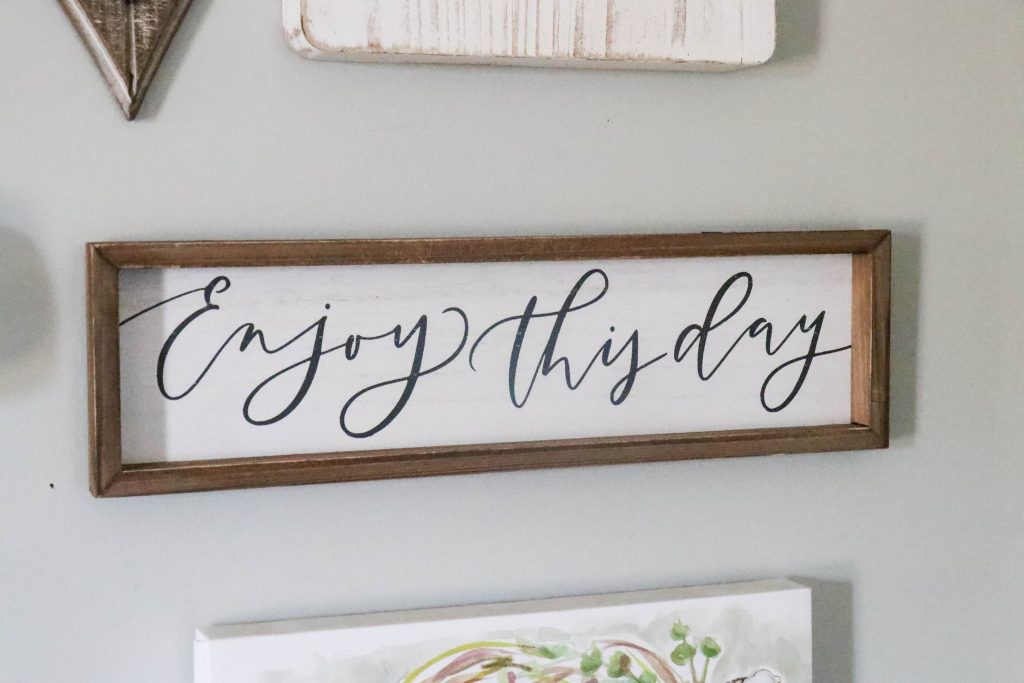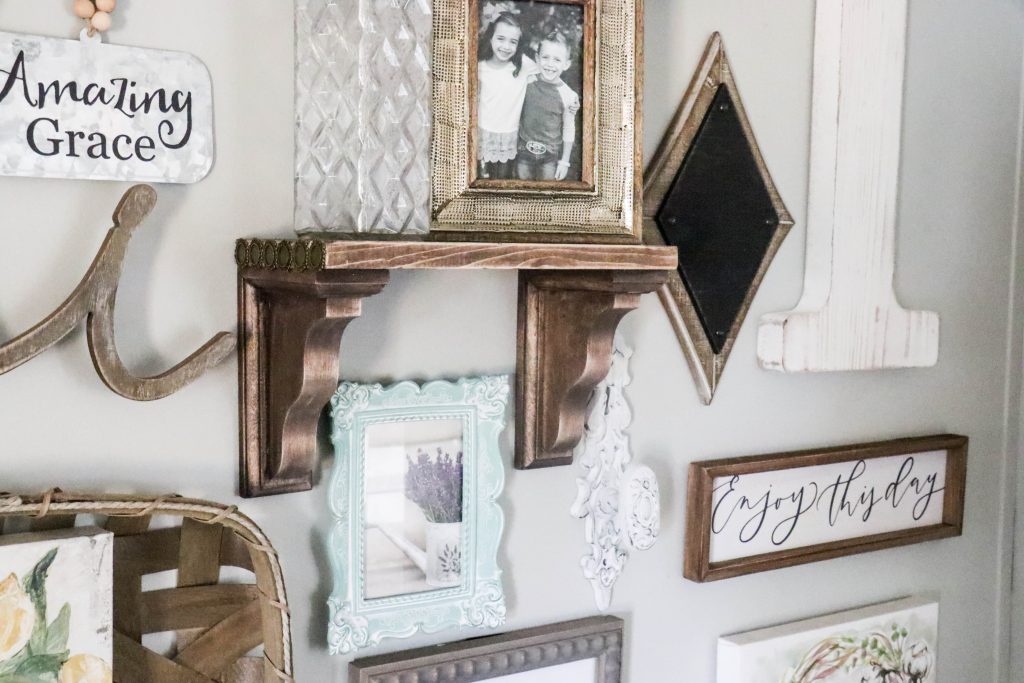 Well, tell me what you think!? I LOVE how it is so much more full now! You can never have too many awesome goodies on your wall, am I right???!!
Make sure you are following along on Social Media!
Facebook/Instagram/Pinterest/Email