Let me tell you a secret. Walmart has upped their game lately.
Seriously.
The home decor section, the clothes, the linen…and most importantly, the CHRISTMAS section!
I asked on my Facebook page if they wanted to see my favorite Walmart finds this Christmas, and the answer was a resounding YES!
So- here it is! These are my favorite things I have seen this year from my local Walmart!
Here are some ornament finds that I thought were super cute!
The ceramic trees just remind me of times passed…my grandmother always had one- and they make me feel happy inside 🙂
Love the red and white! Perfect for filler ornaments!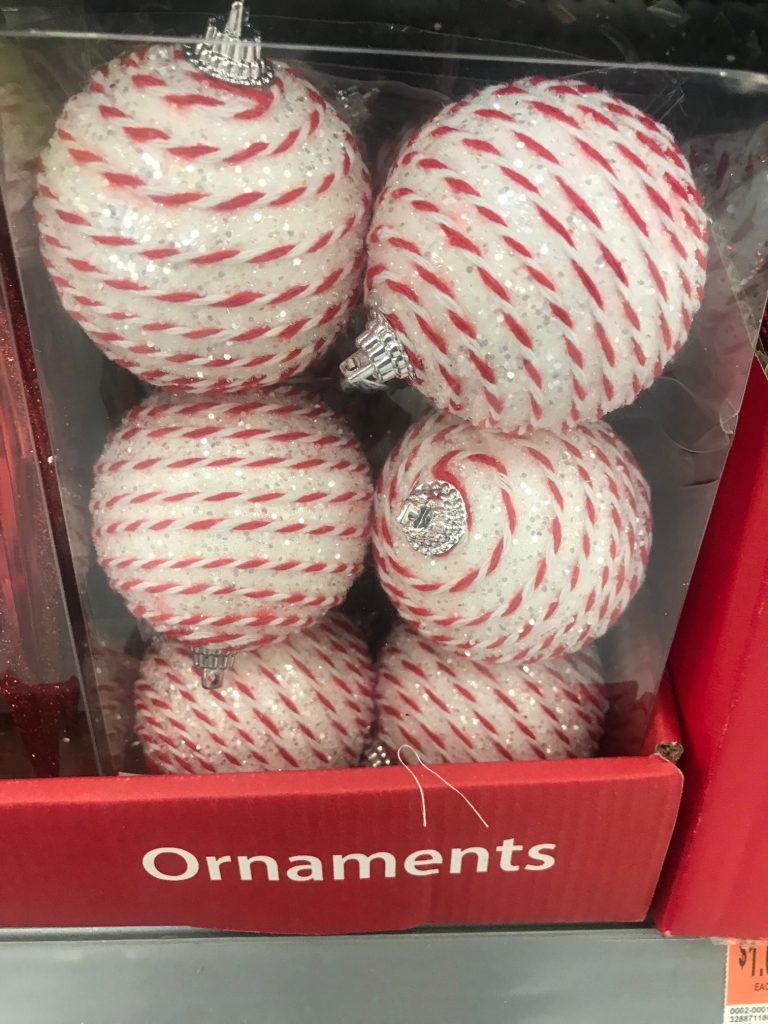 These cardboard deer are adorable! I can see them on pieces of metal, tied to presents, as ornaments….etc etc etc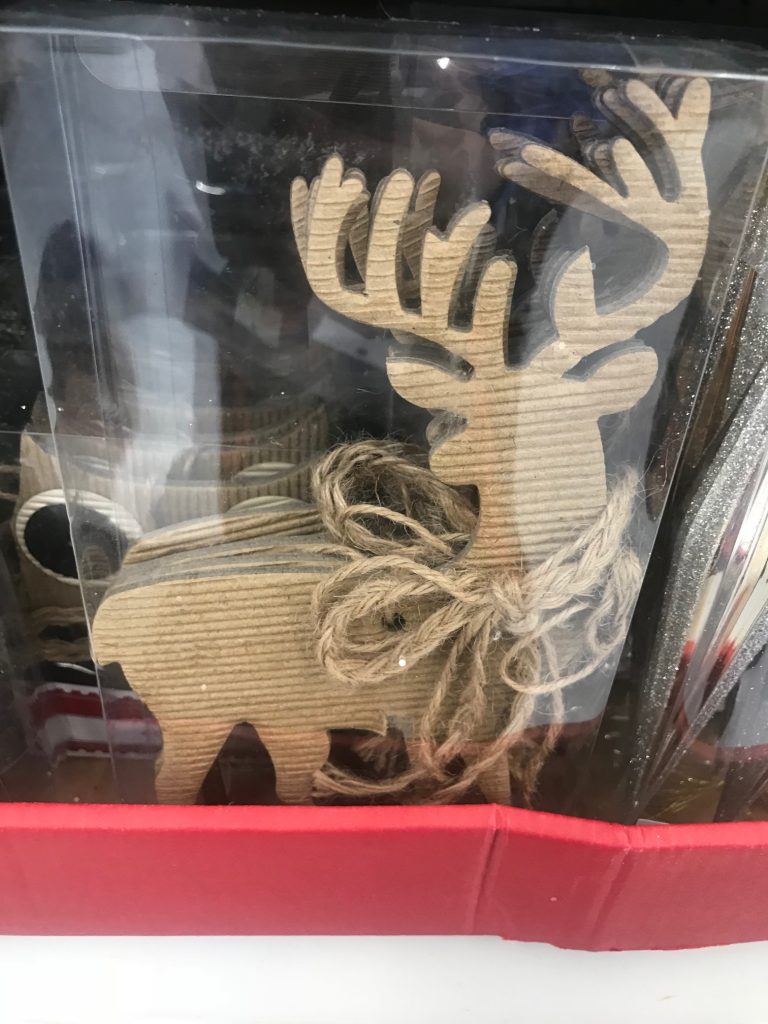 Bottle brush trees are always a good idea to have around to sprinkle throughout your decorating! They are cheap and bring so much Christmas cheer!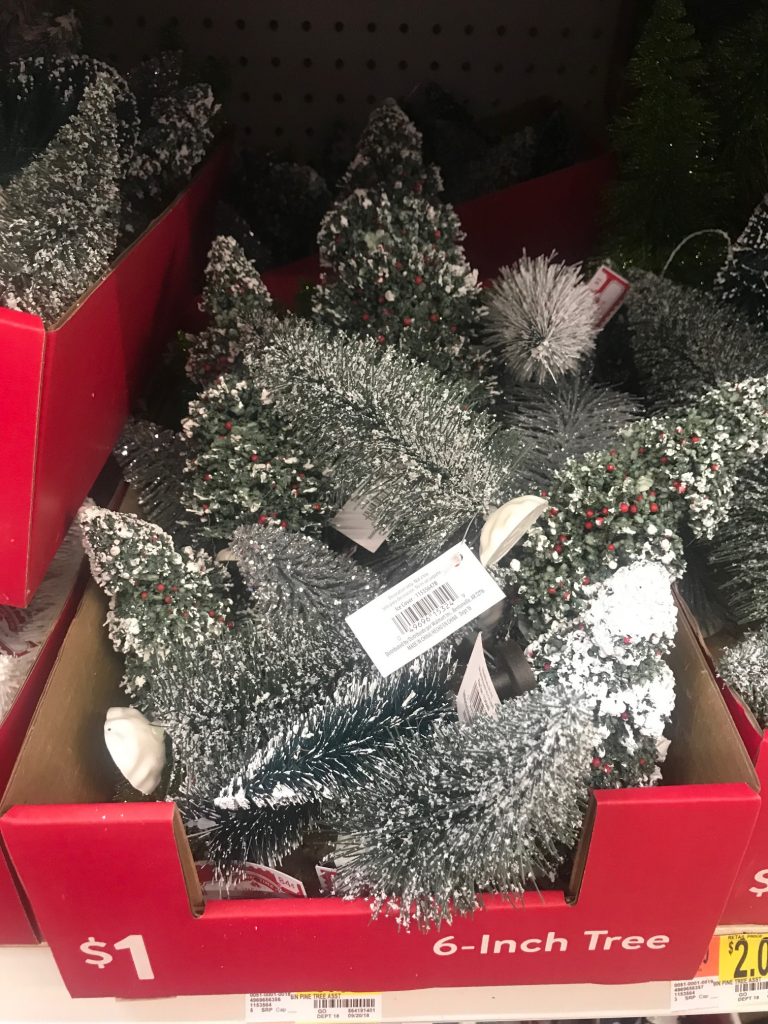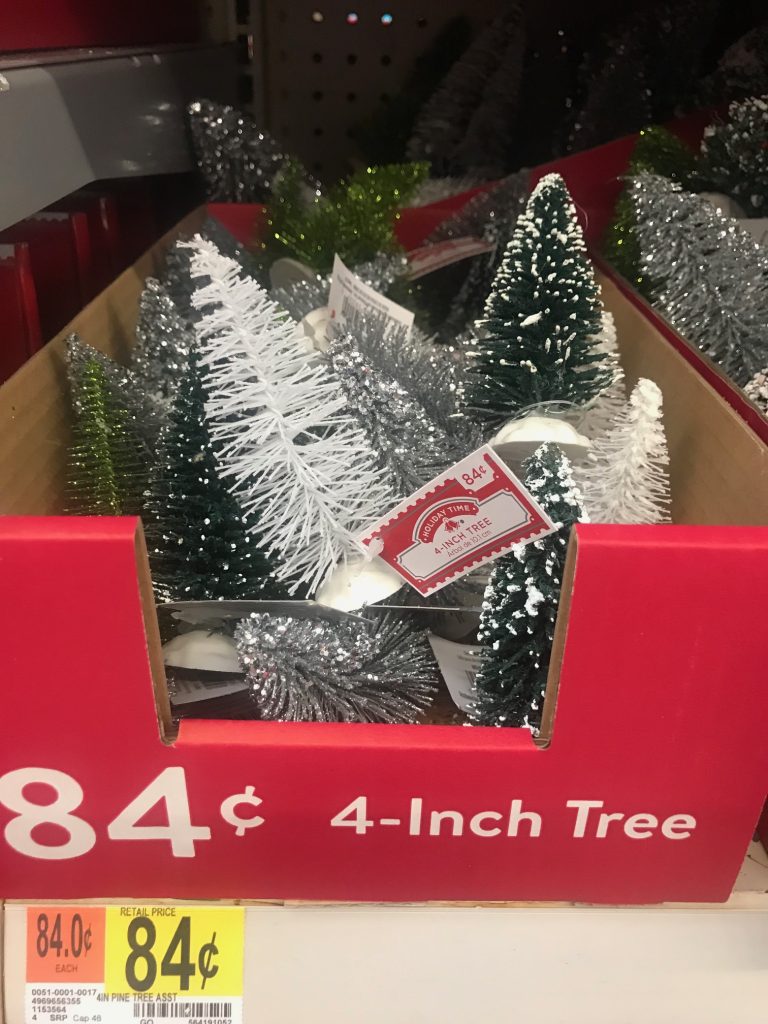 Ribbon and trimming is always something I am on the lookout for! I loved the gray ribbon! I rarely see this anywhere!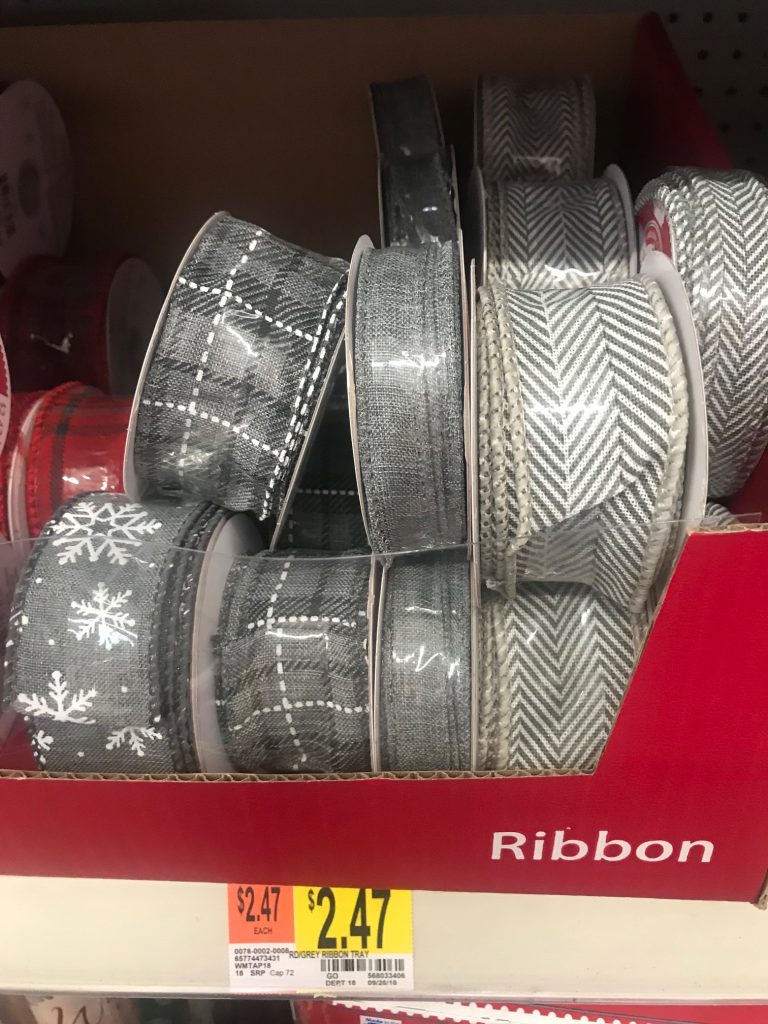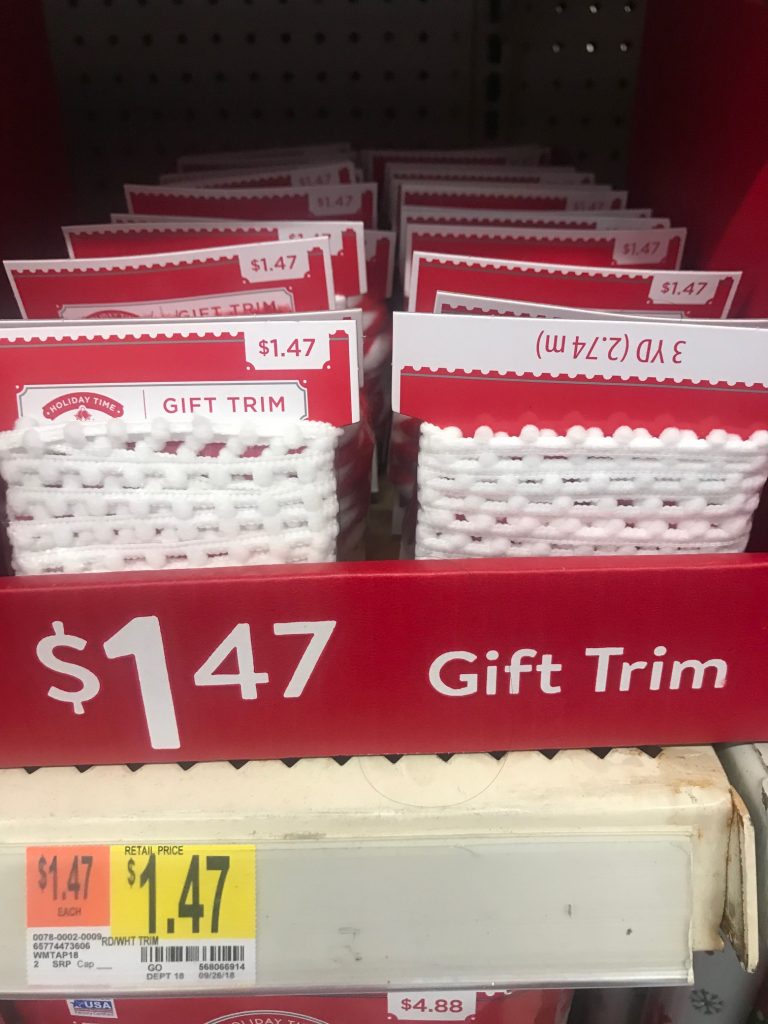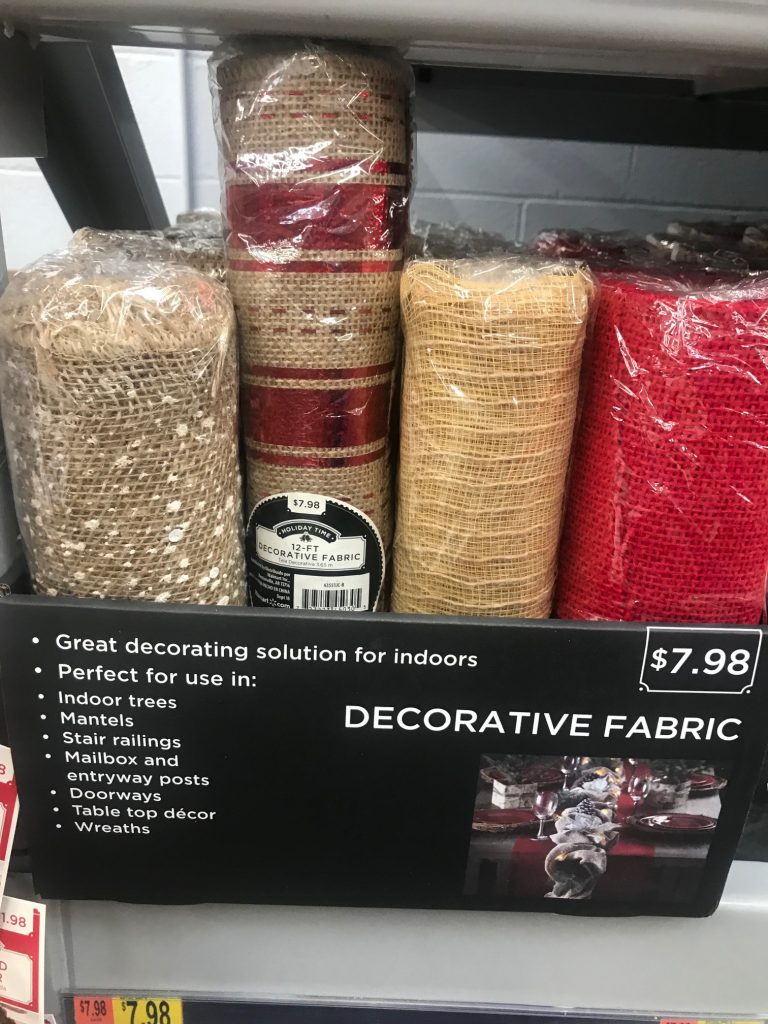 And you know I love cute gift boxes and bags!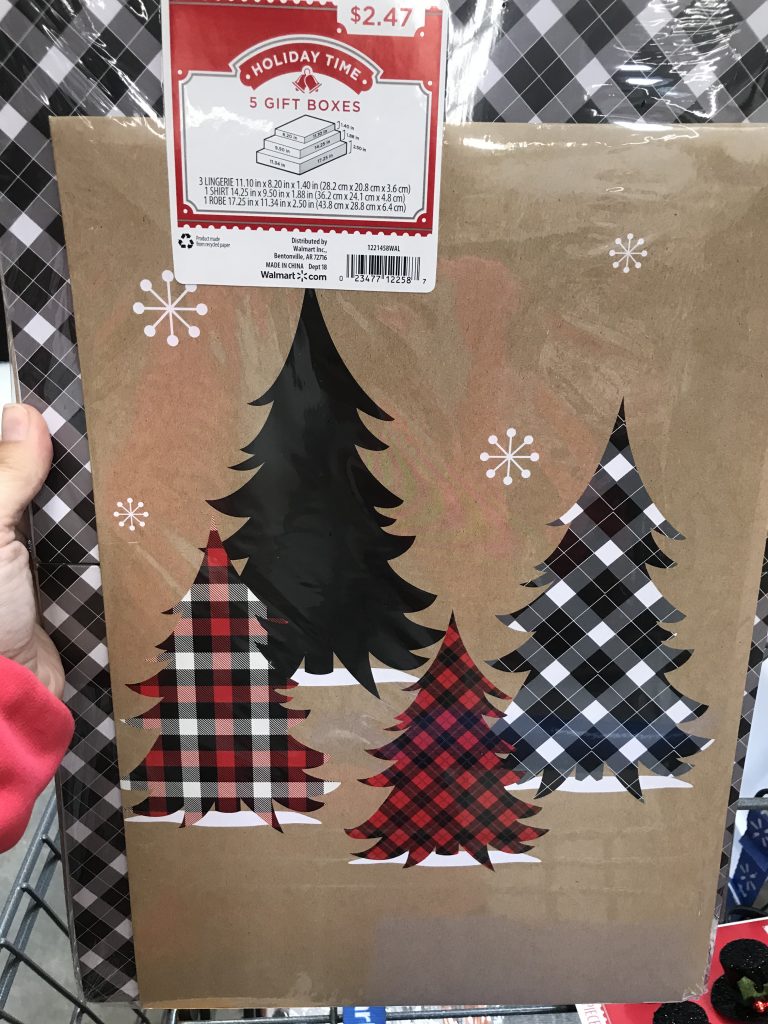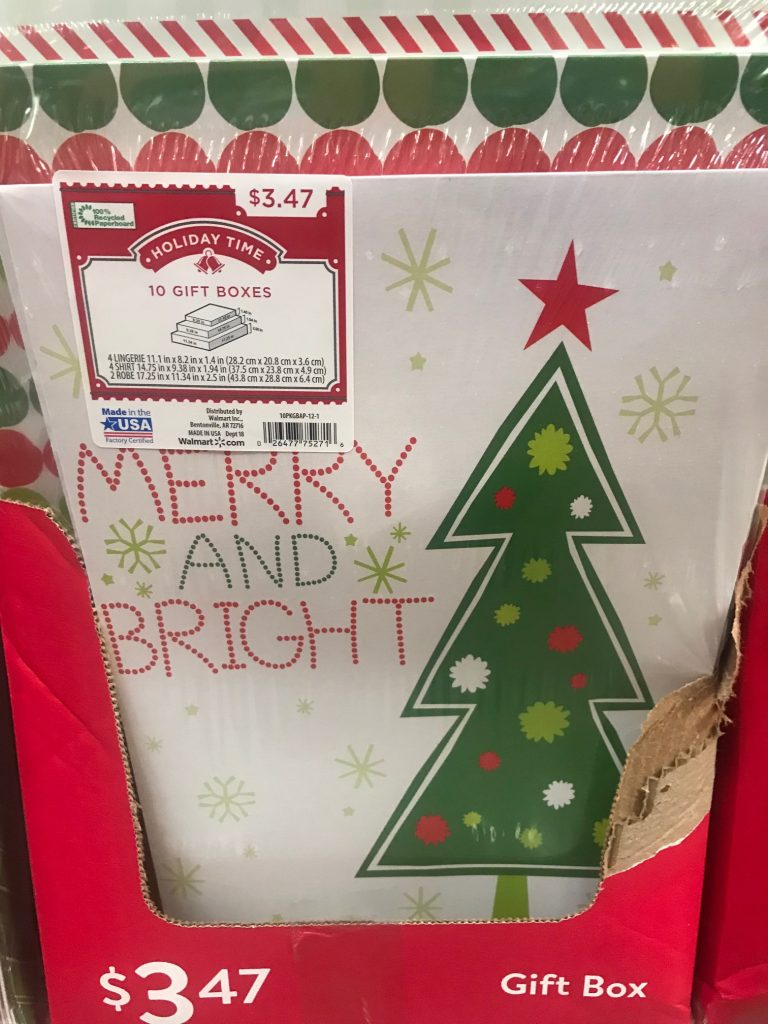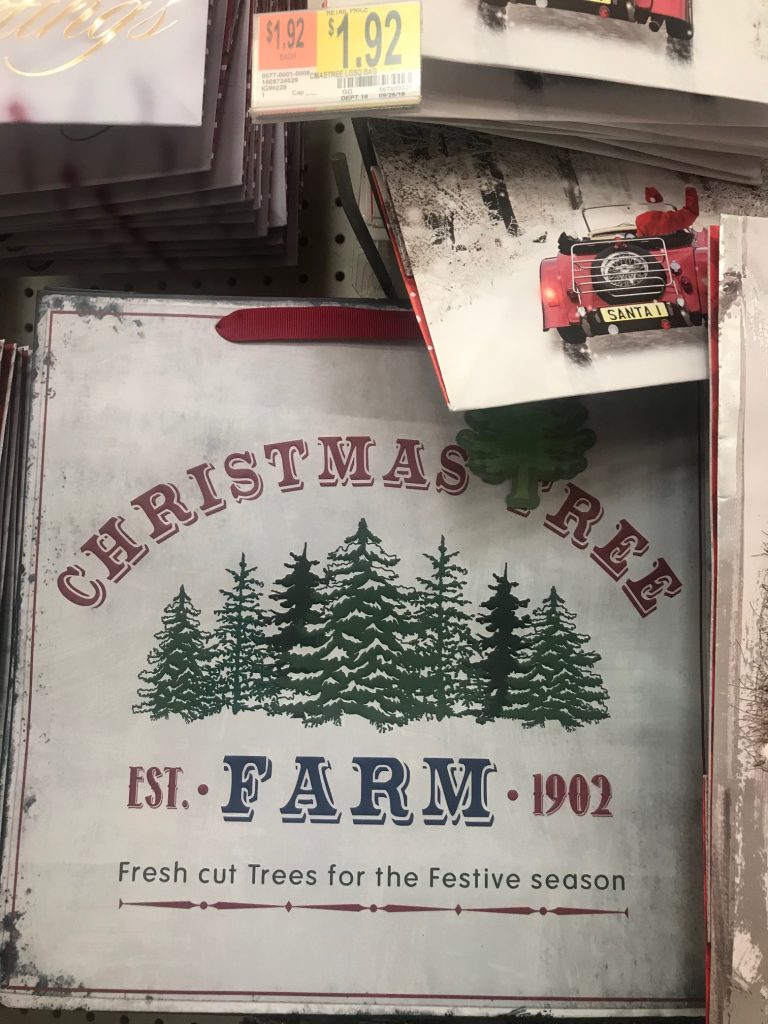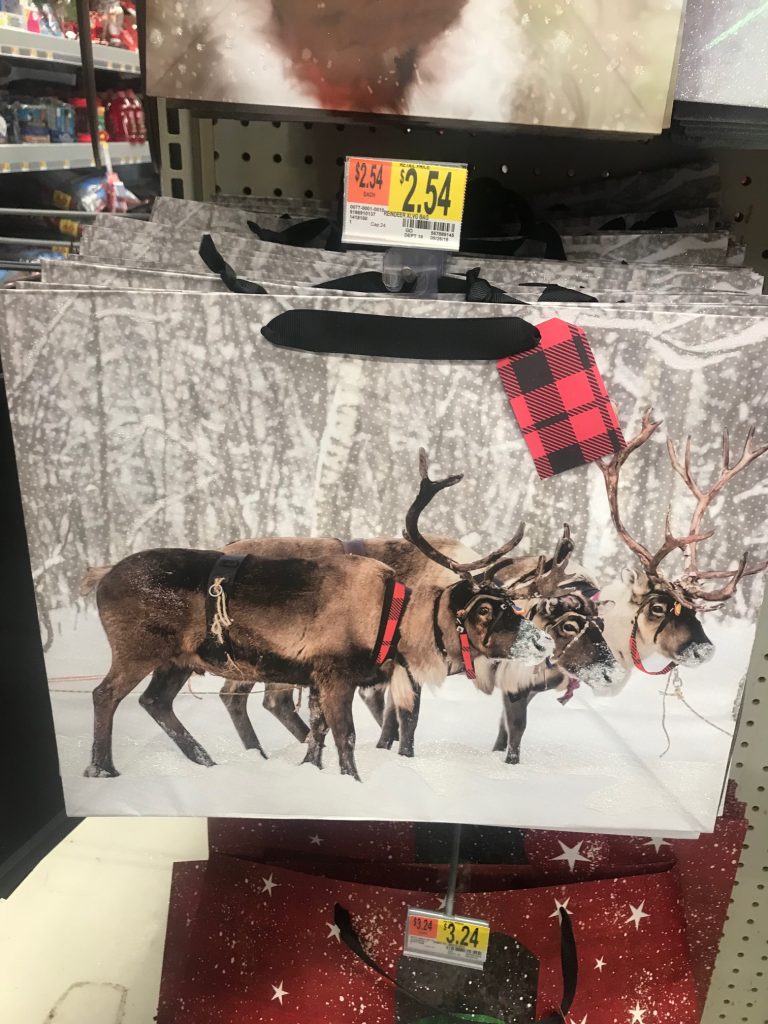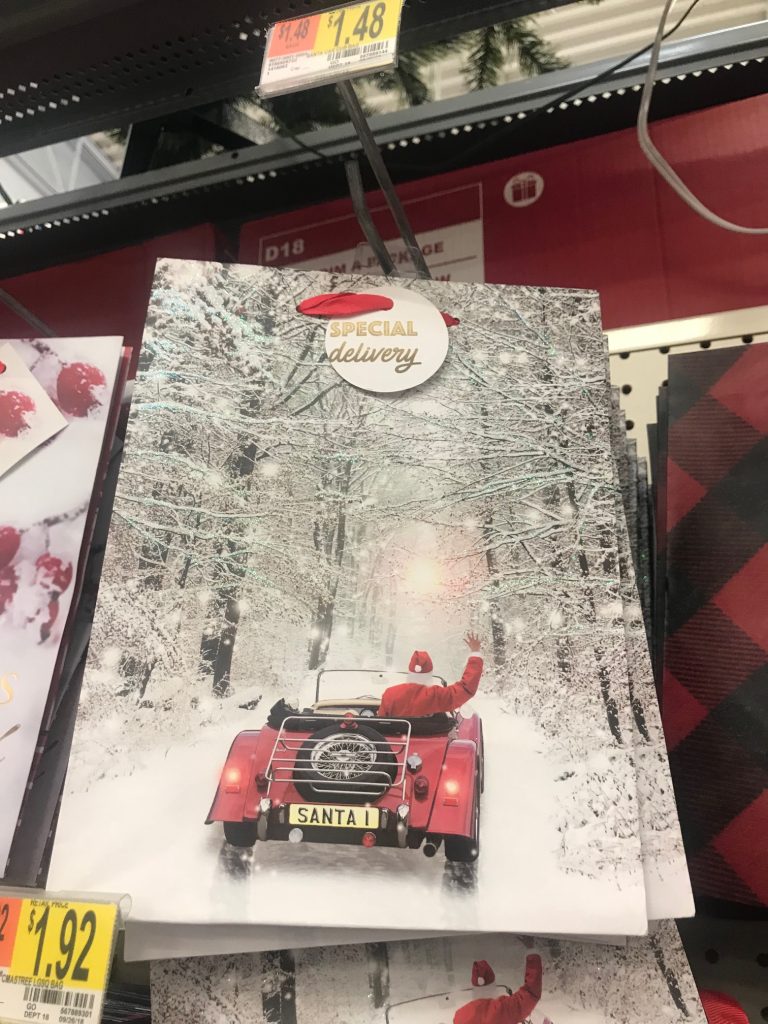 And if you like buffalo plaid!!!!!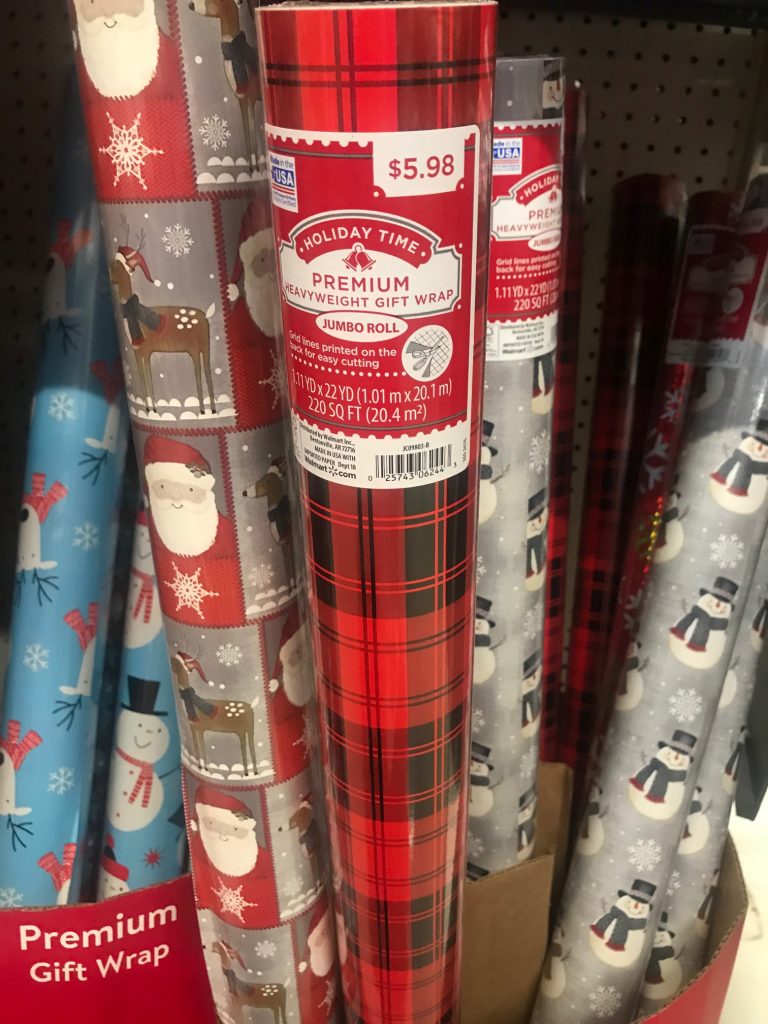 And you know I love picks! I love to stick them around the house next to frames, or on trees, etc… They always make things a little more "christmasy"!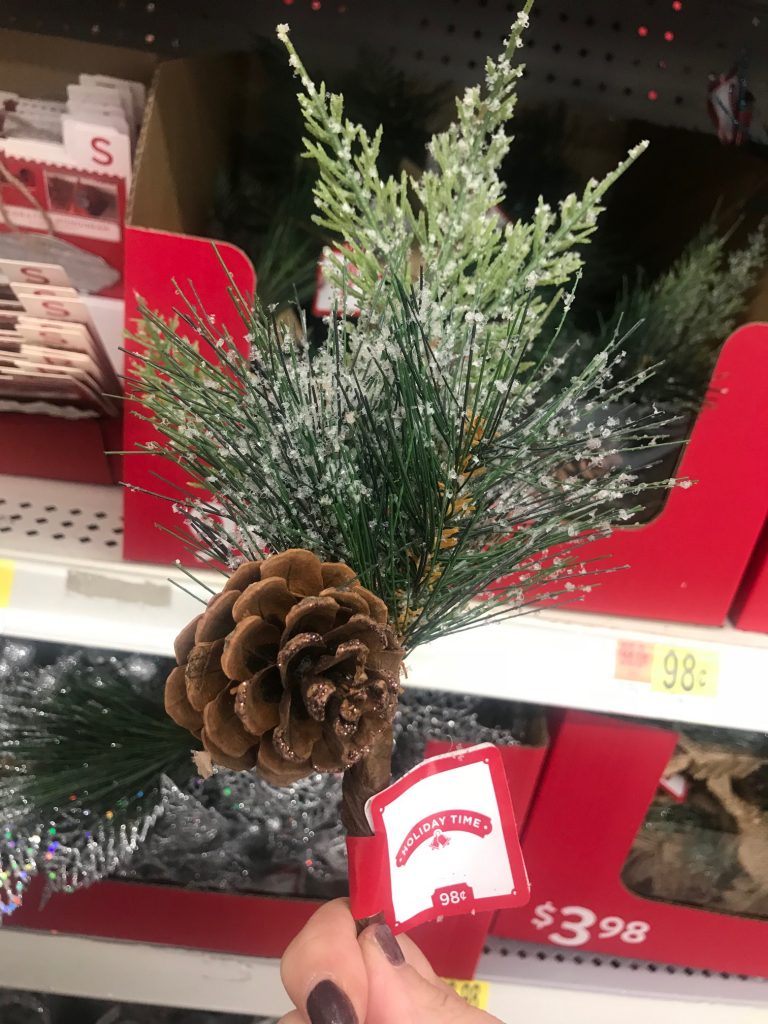 Another thing y'all know I love is large signs. I love them for the tree most of all, but they are also PERFECT for wreaths or general wall decor!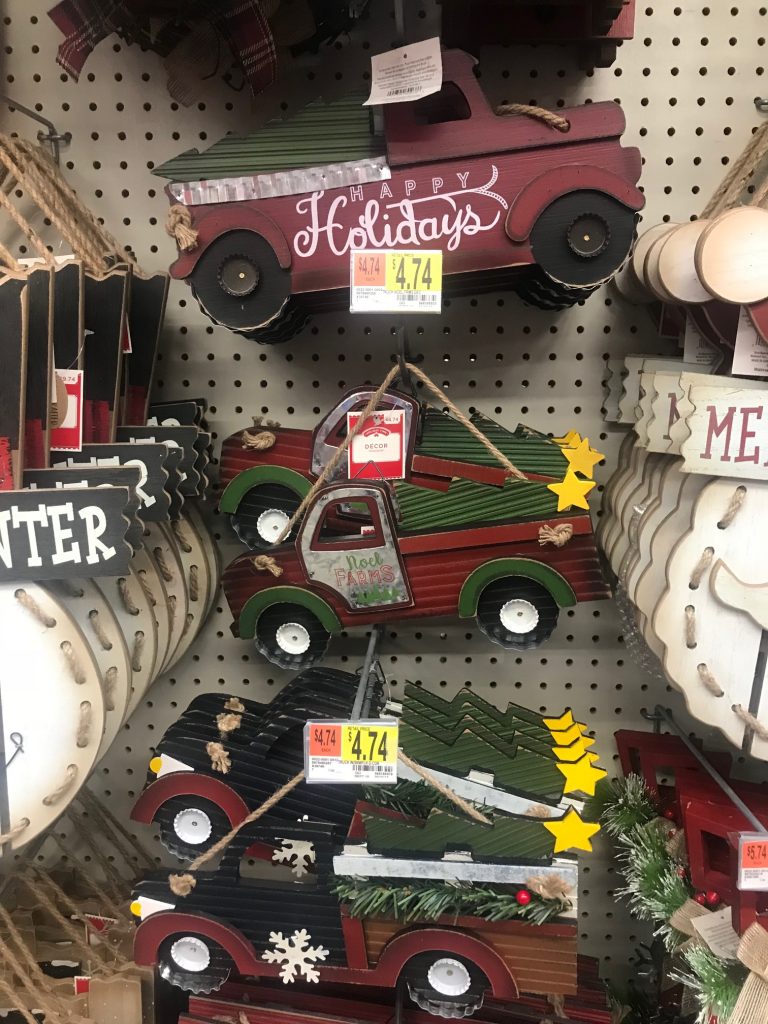 This is a yard stake, but I would take it off the stake and use it as a sign.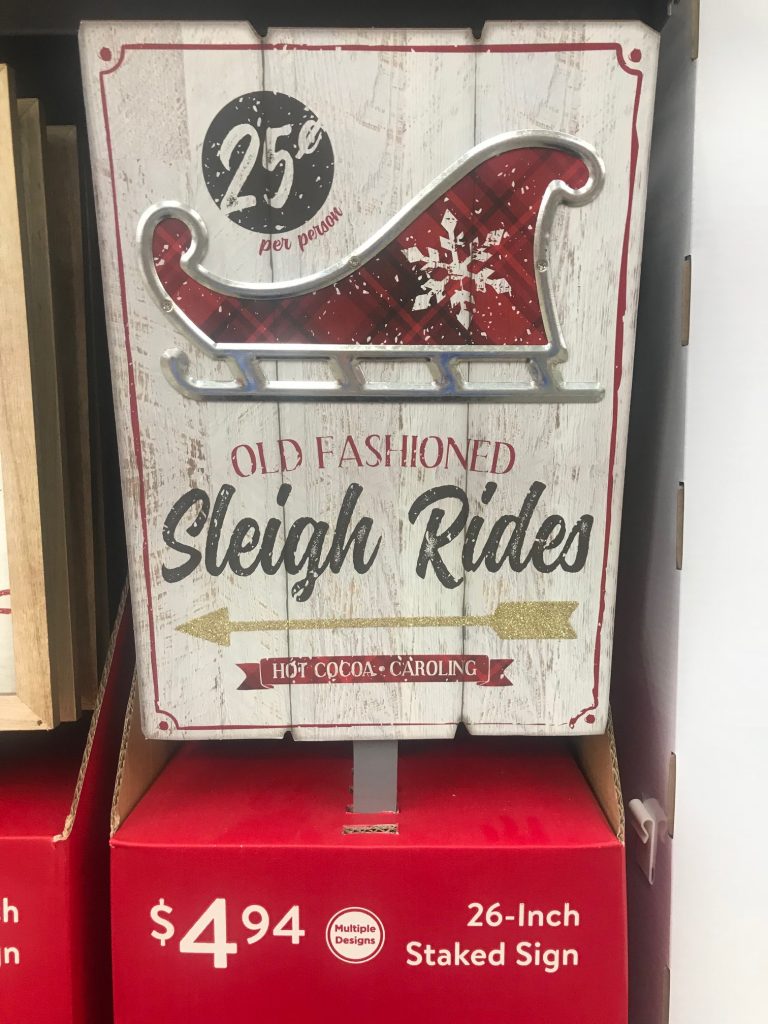 These are LARGE. So cute!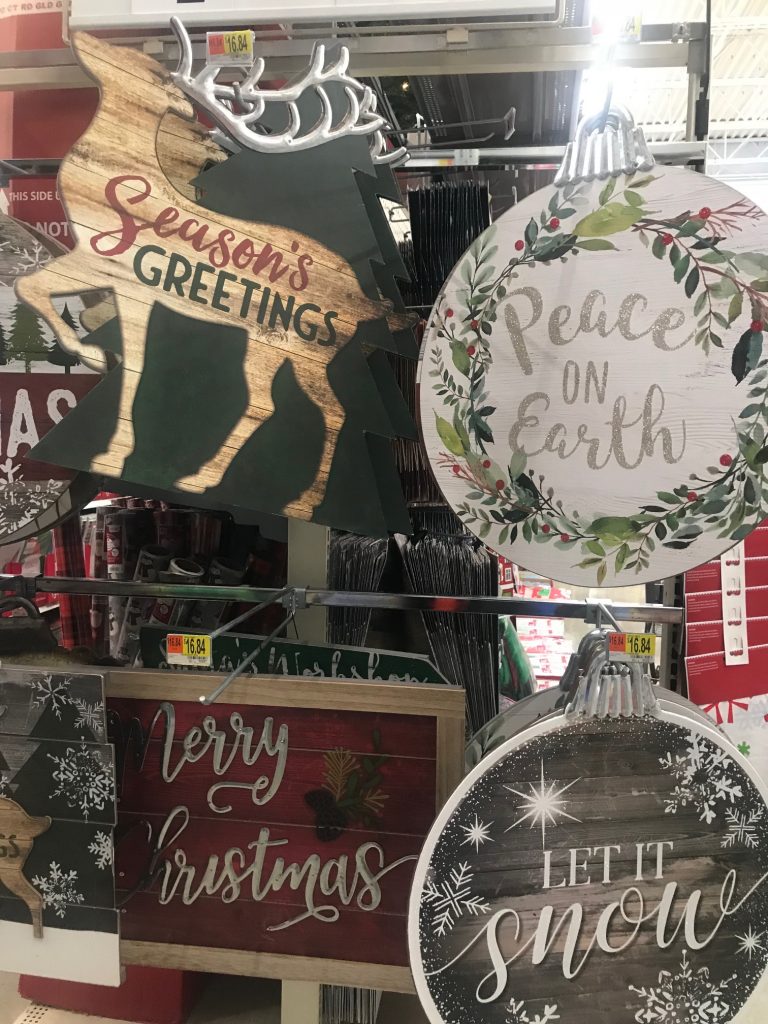 These galvanized initials are TOO cute!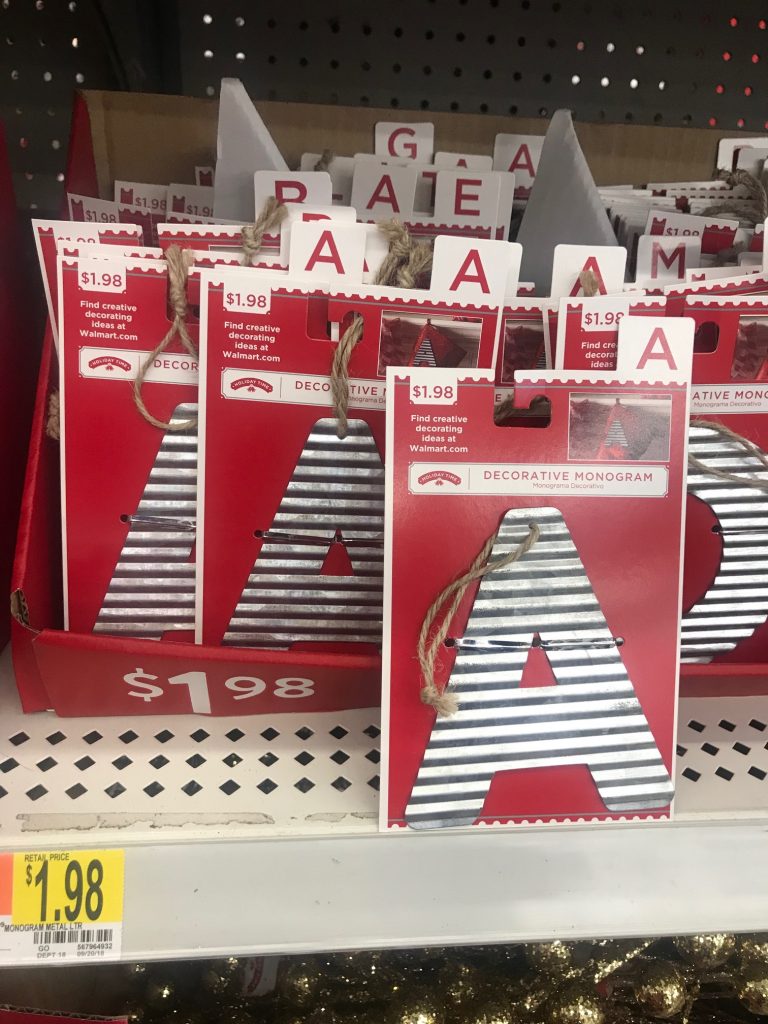 Ok, these felt trees and reindeer were just WAY too cute to not share!!!!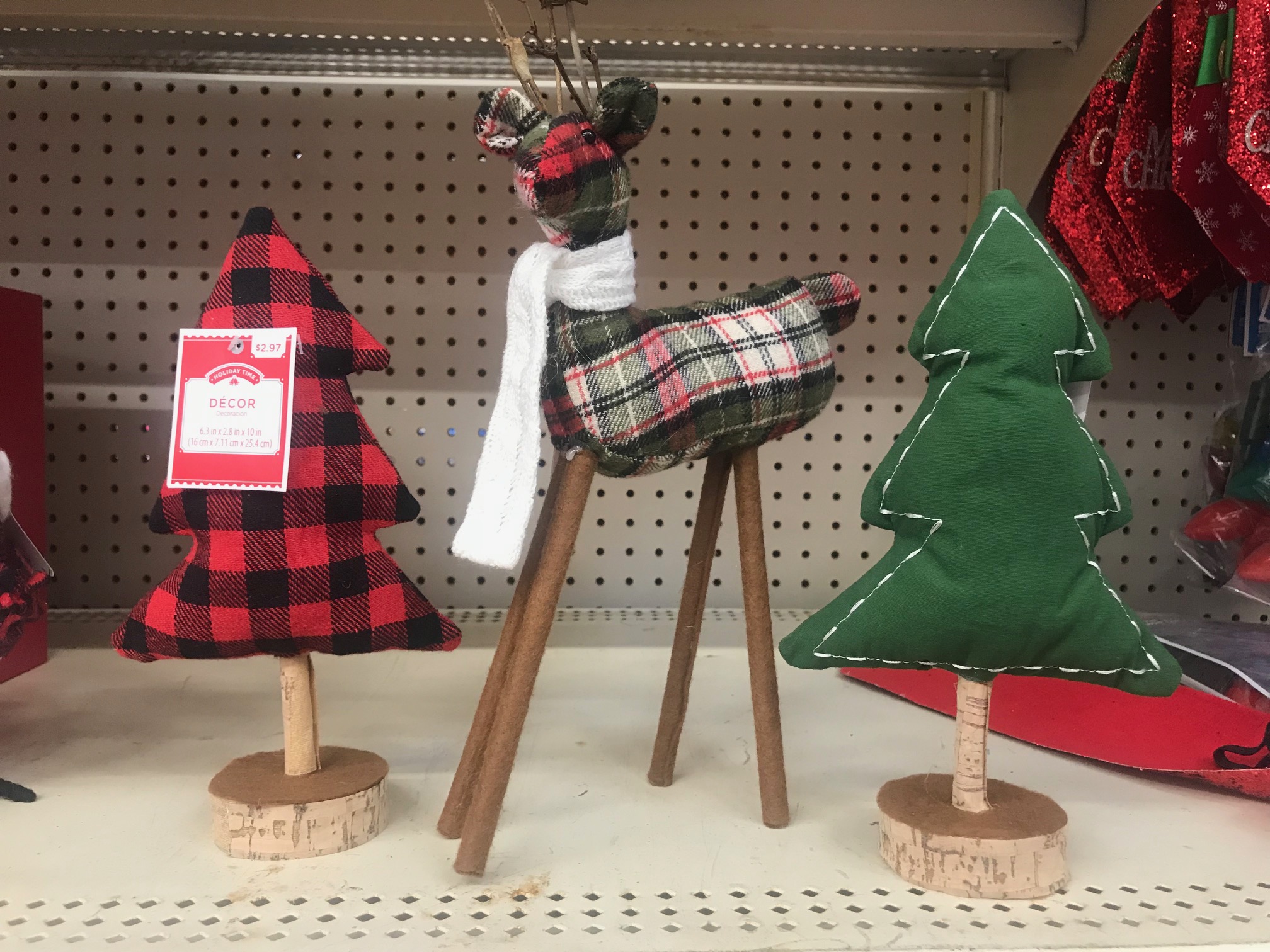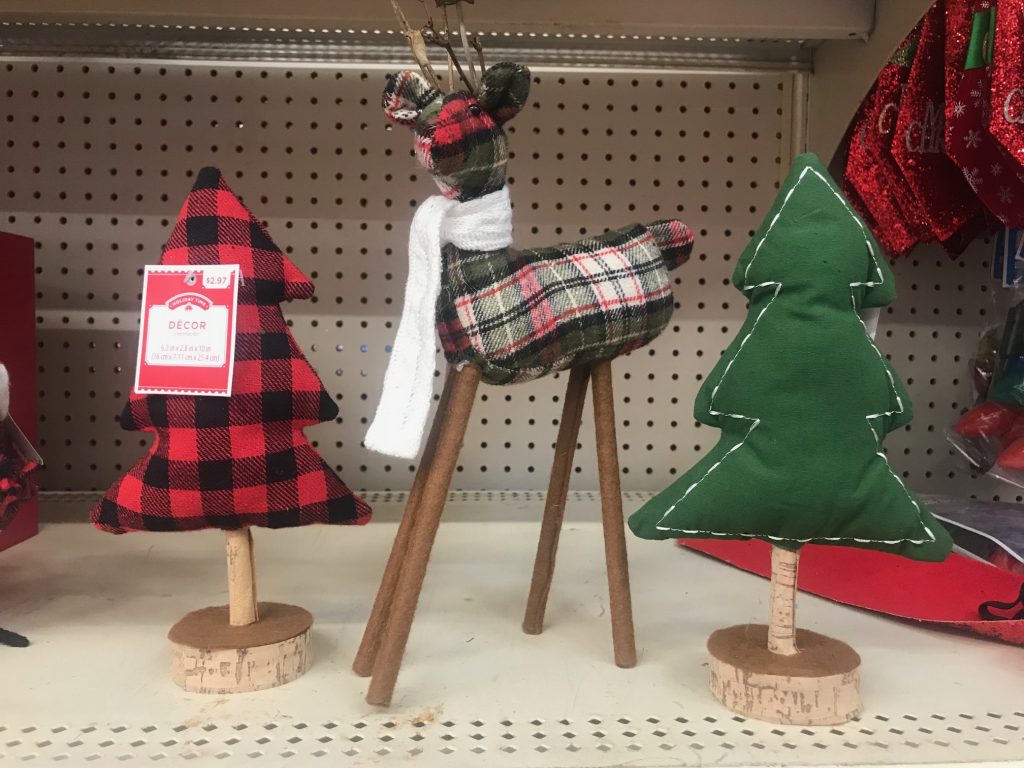 I love flocked anything. And while you can easily DIY flock, sometimes it is just easier to buy it done!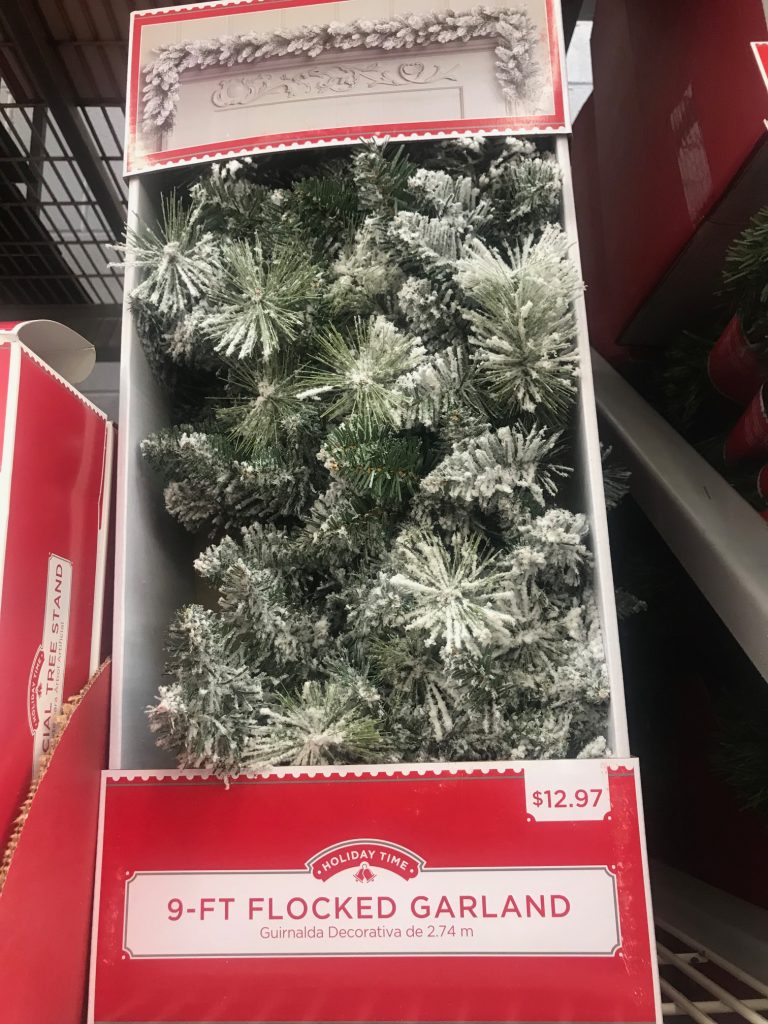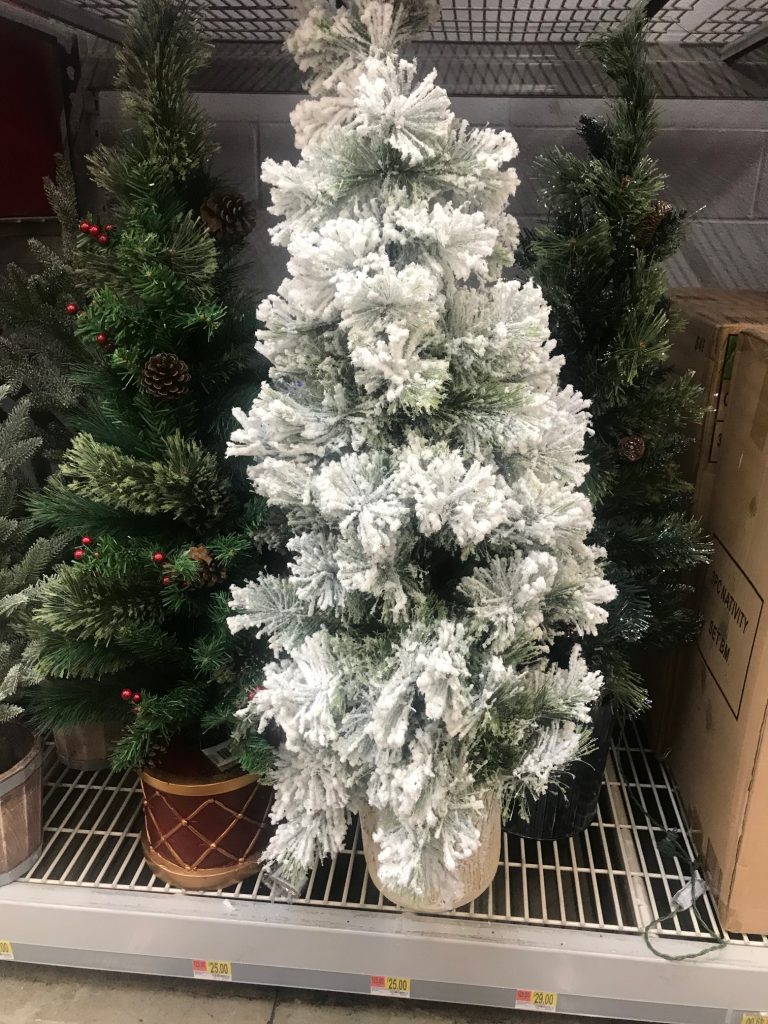 Hope you enjoyed my most recent Walmart finds! I am amazed at what you can find for such a good price! Get to shopping while the gettin' is good!
PIN FOR LATER!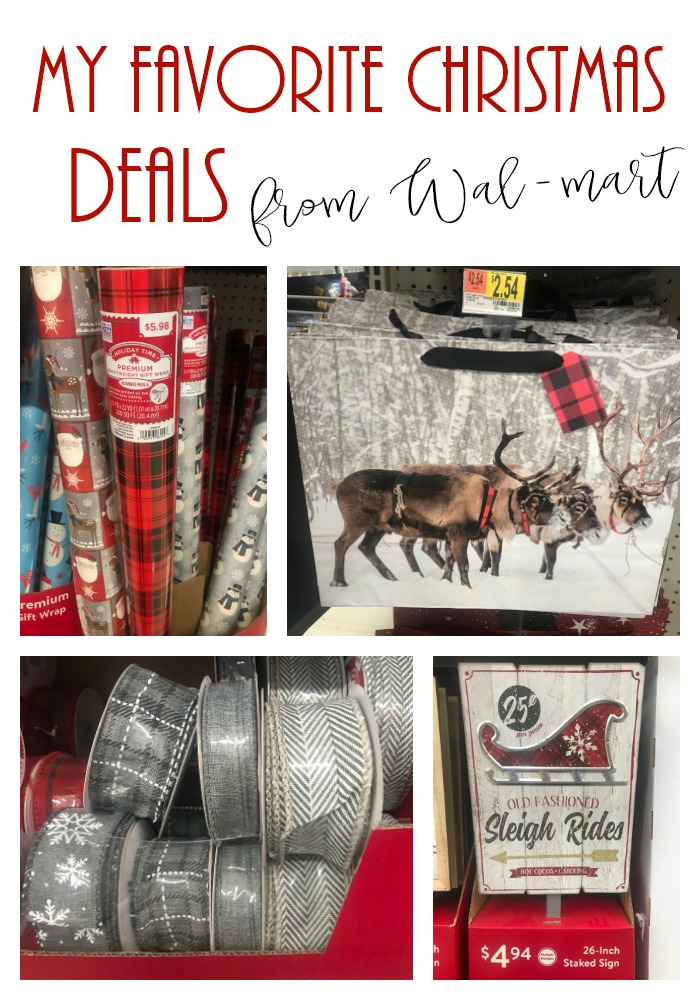 Be sure you are following along on Social Media and by Email (the ONLY way you will see ALL of my posts! But don't worry- NO SPAM from me!)
Facebook/Instagram/Pinterest/Email