Have you ever seen a Christmas box and immediately seen home decor possibilities? Is it just me? Am I weird??
Well, that is what happened while I was scouring the Christmas section of Wal-mart the other day! I saw this box, and it was SO cute! I thought- YES! I have got to buy that and incorporate it into my Christmas decor this year! I am so excited to show you how it turned out!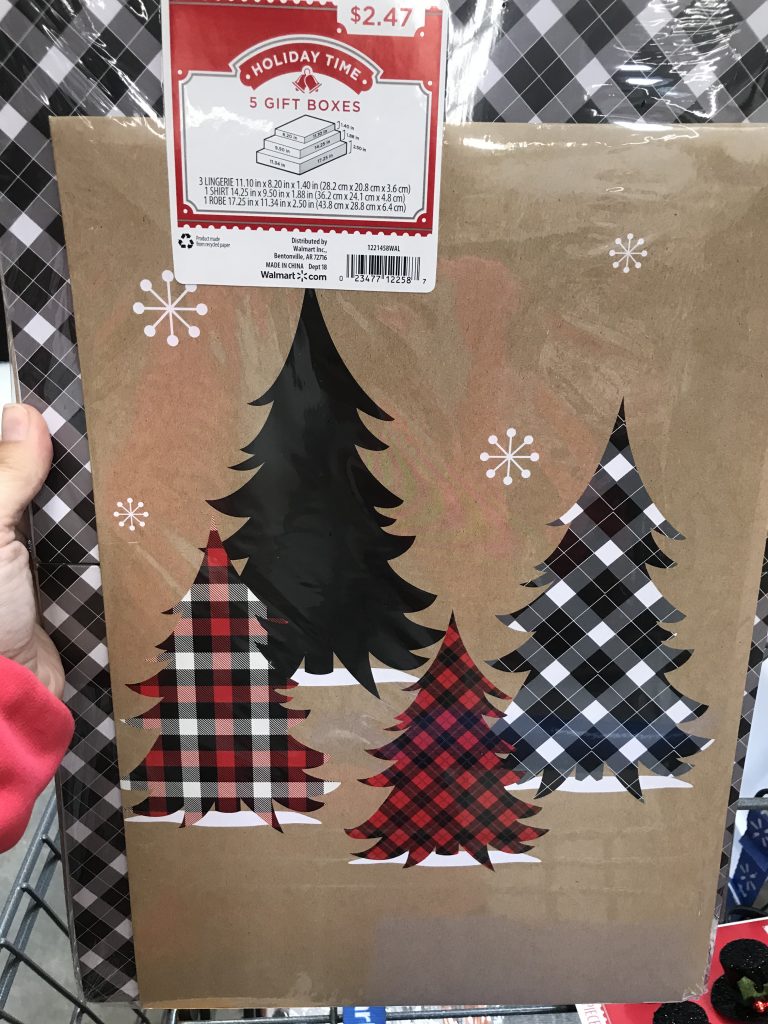 How PERFECT is this box?? I am using lots of black and white buffalo plaid this year in my Christmas decorating this year, with pops of red- so this screamed my name. So for $2.47, I got this box and others! WINNER!
When I got home, I immediately decided I wanted to work on this project. We are talking super easy, 5 minute project!
I had this frame on hand that I was using for a different little sign.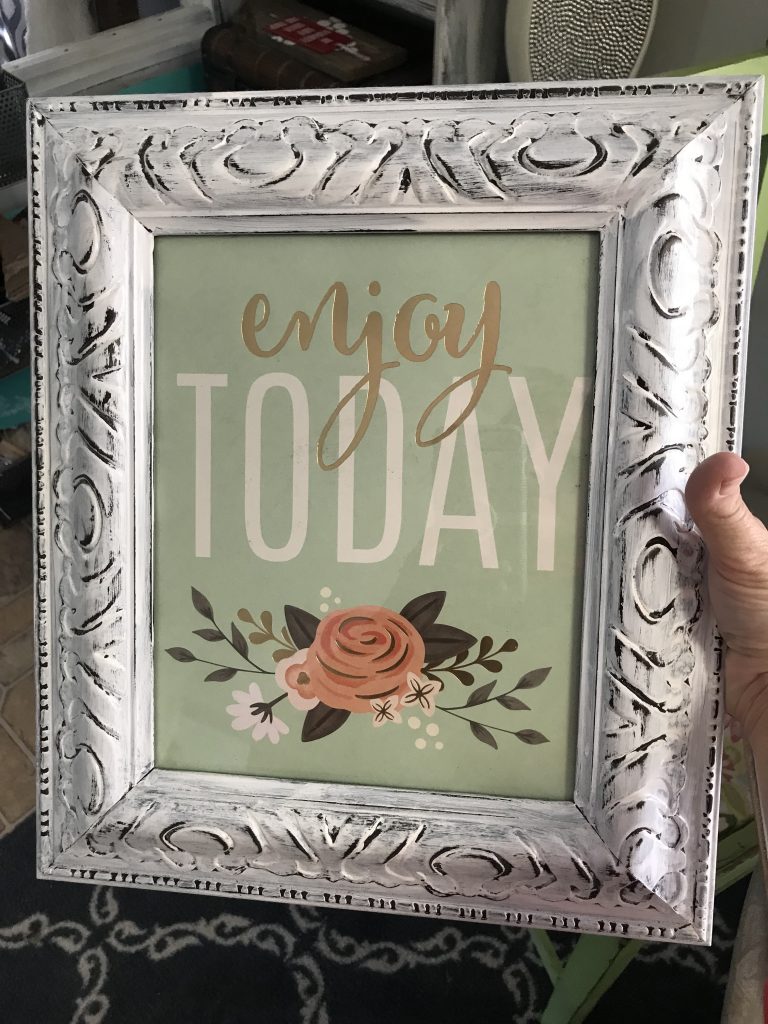 This frame was originally a thrifted find that I did a coat of white paint over and then distressed. To distress, I simply took a sanding block and went to town rubbing so that the dark parts would show through. Super easy.
So basically- for this project was this:
Take the glass out of this frame.
Trace the frame onto the box exactly where I wanted it to show.
Cut the box out where I had traced.
Placed box inside of frame.
Displayed by my super cute red truck that I found at Gordman's last year!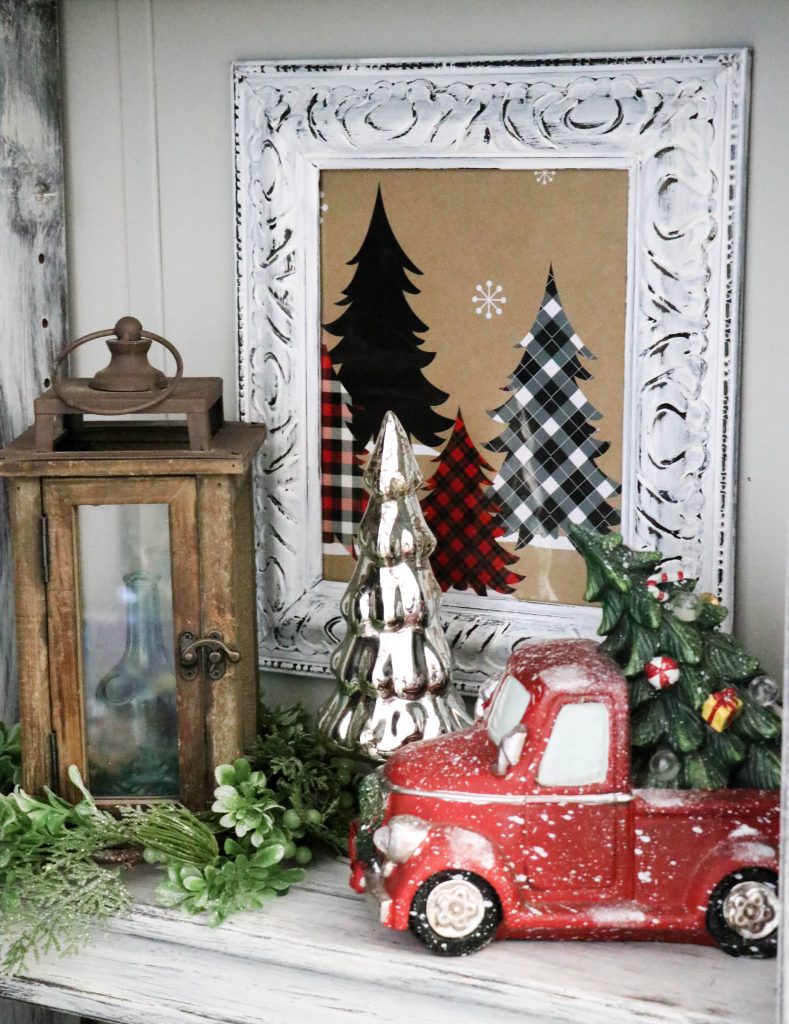 EASY as pie!!!!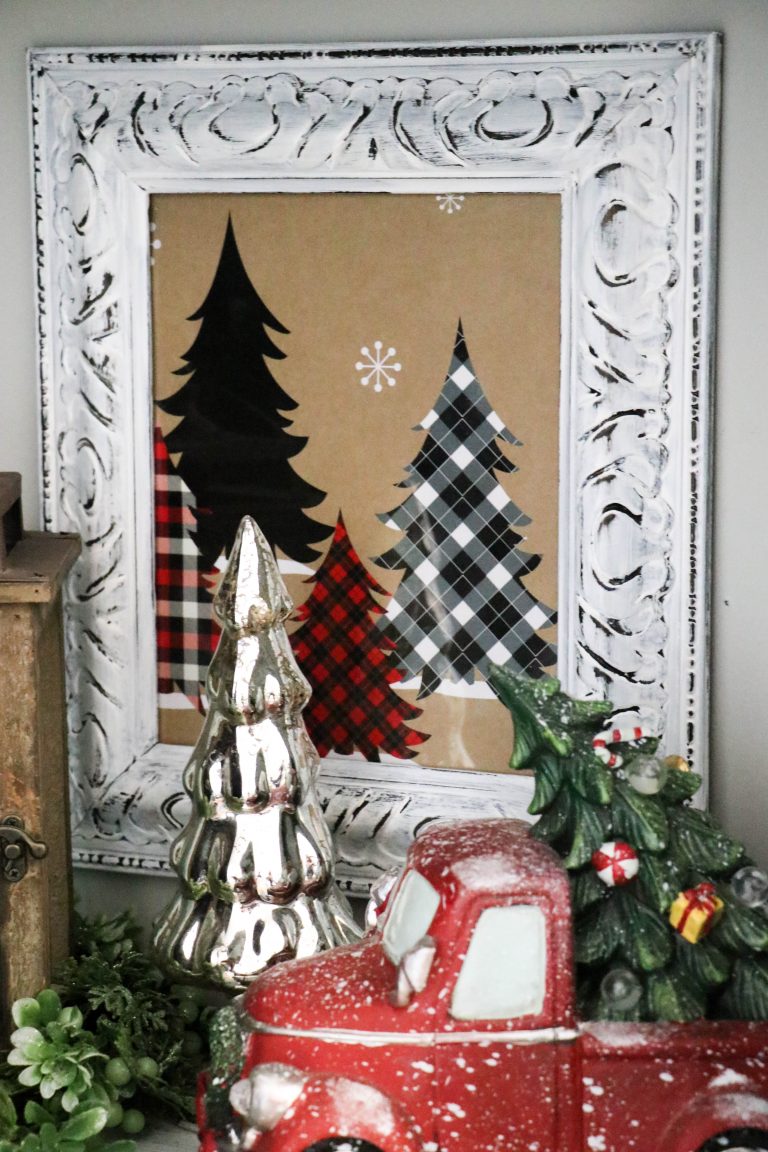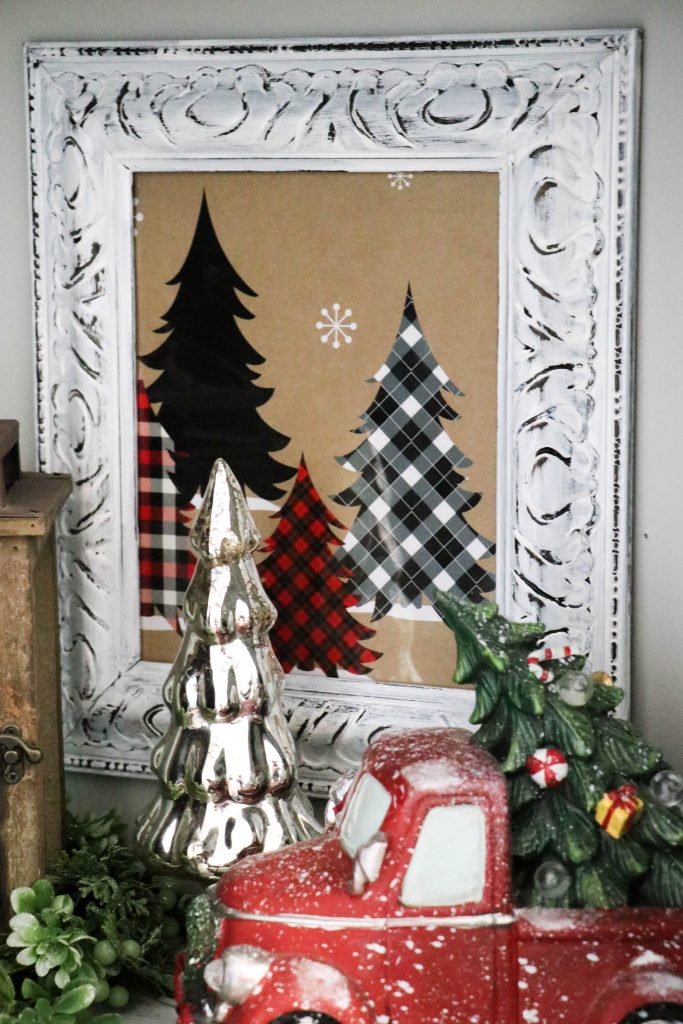 But seriously…how cute??? Now I want to find all the cute Christmas boxes out there!!!!!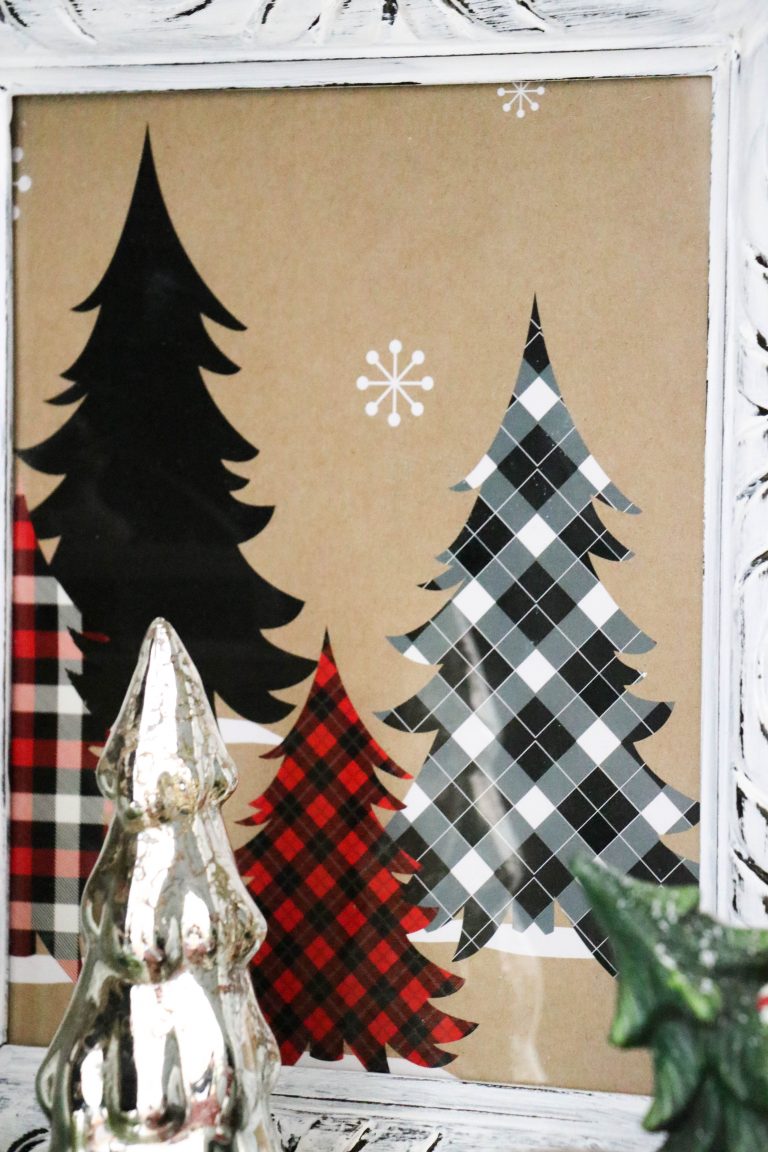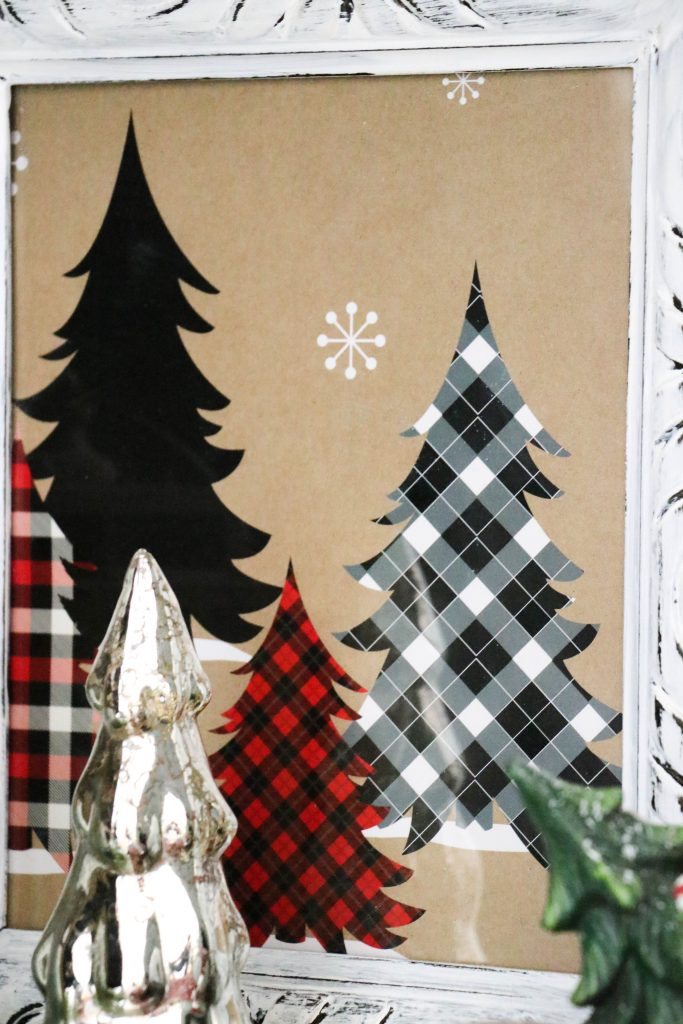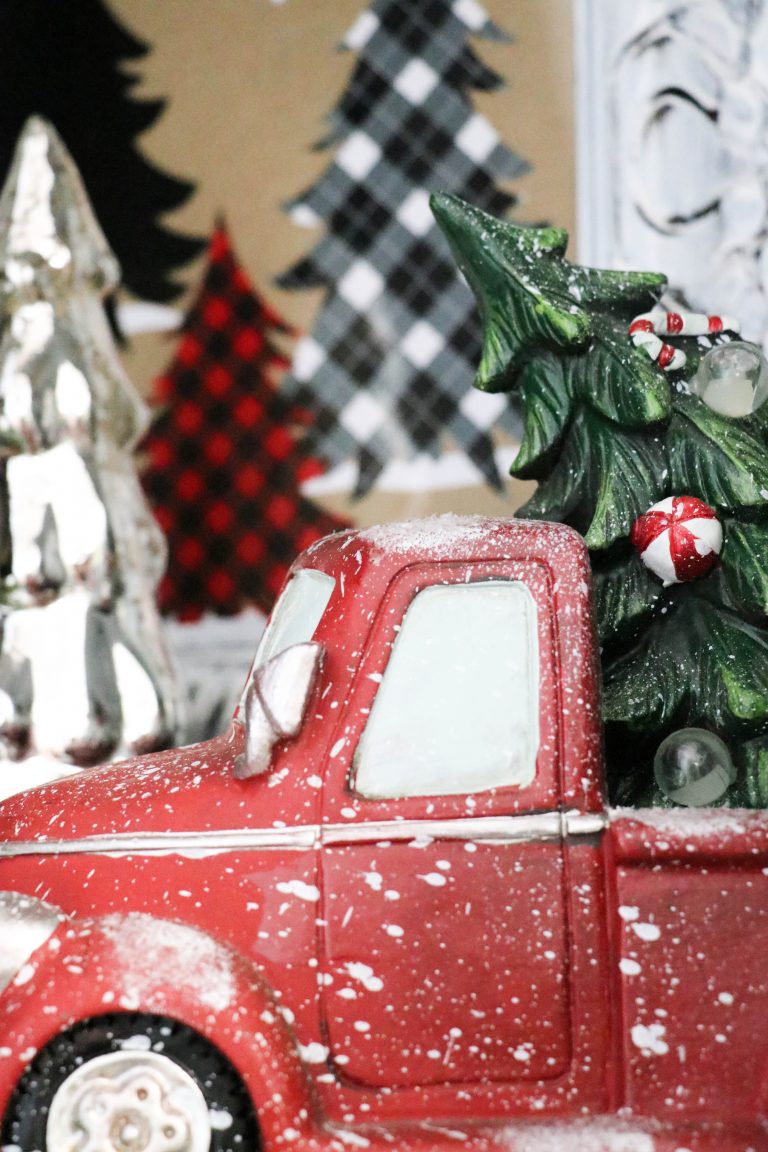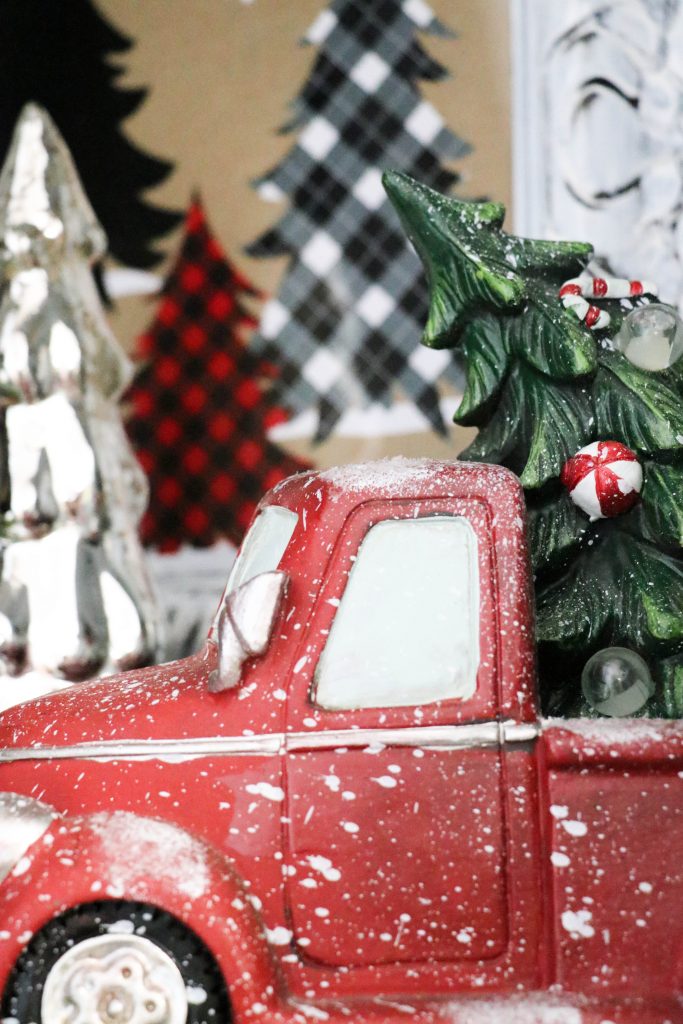 Pin this Idea for Later~!! I will love you forever!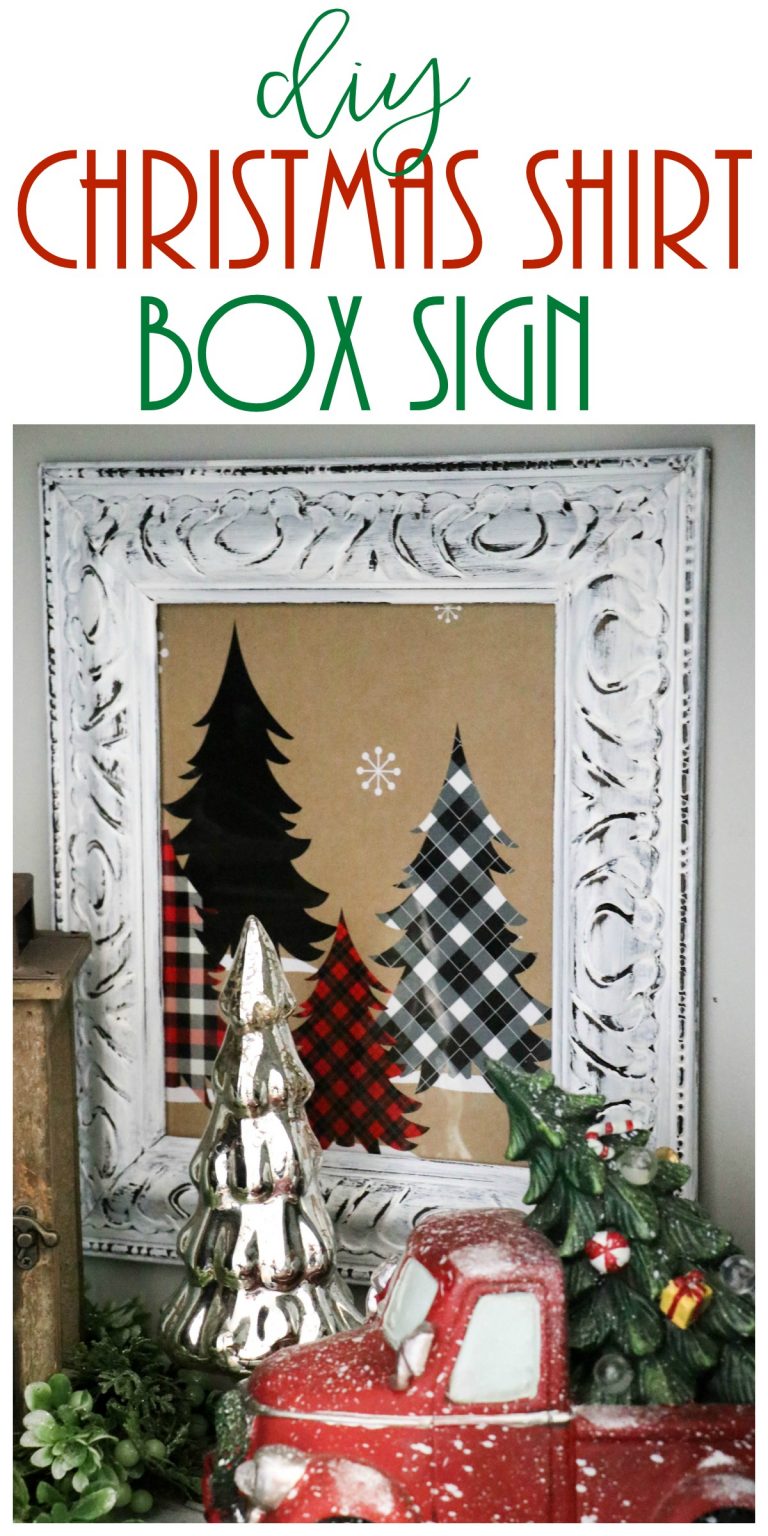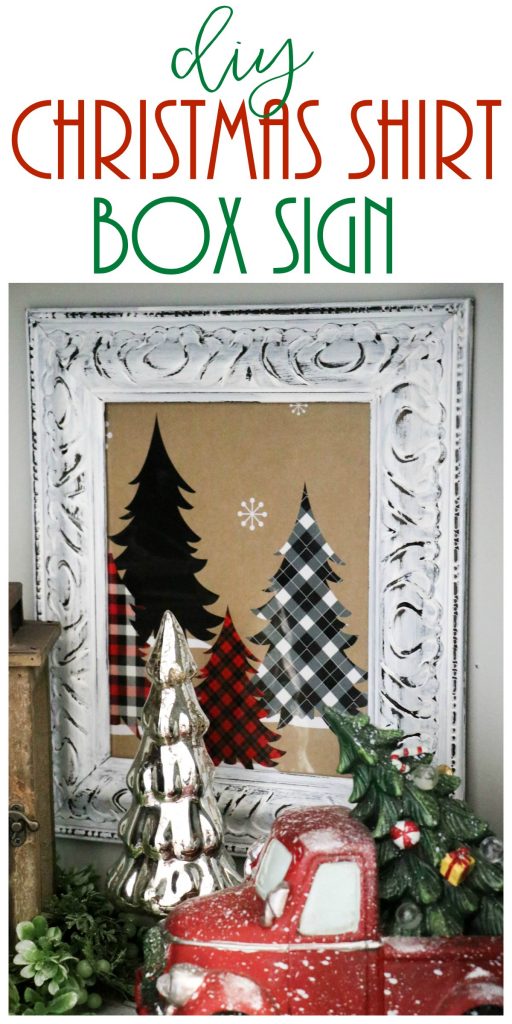 Be sure you are following along on Social Media and by Email (the ONLY way you will see ALL of my posts! But don't worry- NO SPAM from me!)
Facebook/Instagram/Pinterest/Email