Sometimes you see something so many times, and you love it…but you just never take the initiative to do it for your own home.
Well, this is one of those projects.
I have seen paper, fabric, etc… covered books a million times, and I have always loved the look; yet I never took the time to just do some for myself!
Well, today I decided I was finally going to give it a whirl so that I could incorporate it into my Christmas decor.
Let me say, it was easy, fun and turned out too dang cute!
Here is what I used:
Old books from Pear Tree Mall (local booth mall) They were super cheap. All of these books were like $1 total I think.
Kraft wrapping paper
Bakers Twine (got mine at Walmart in Christmas section)
Hot glue gun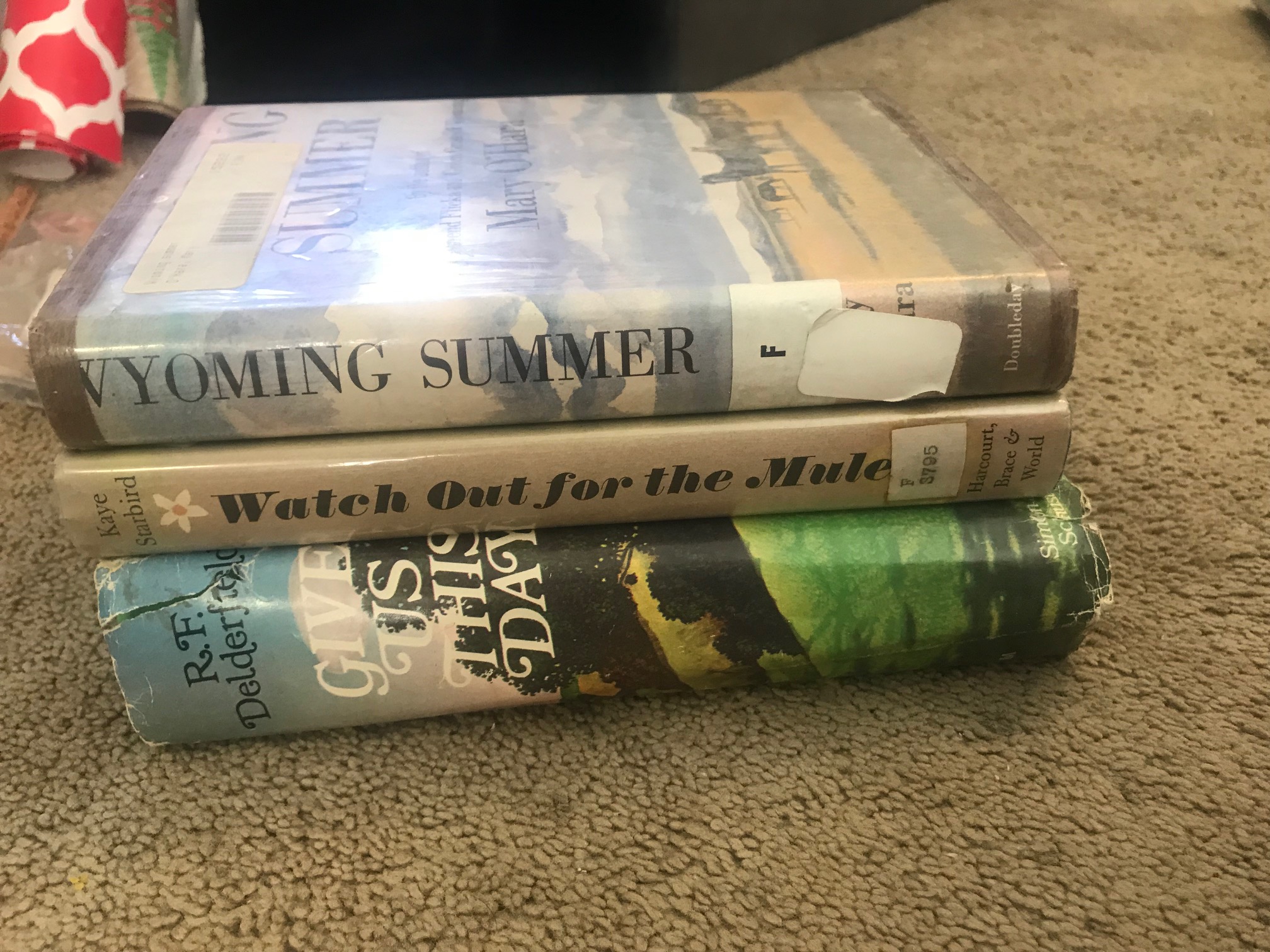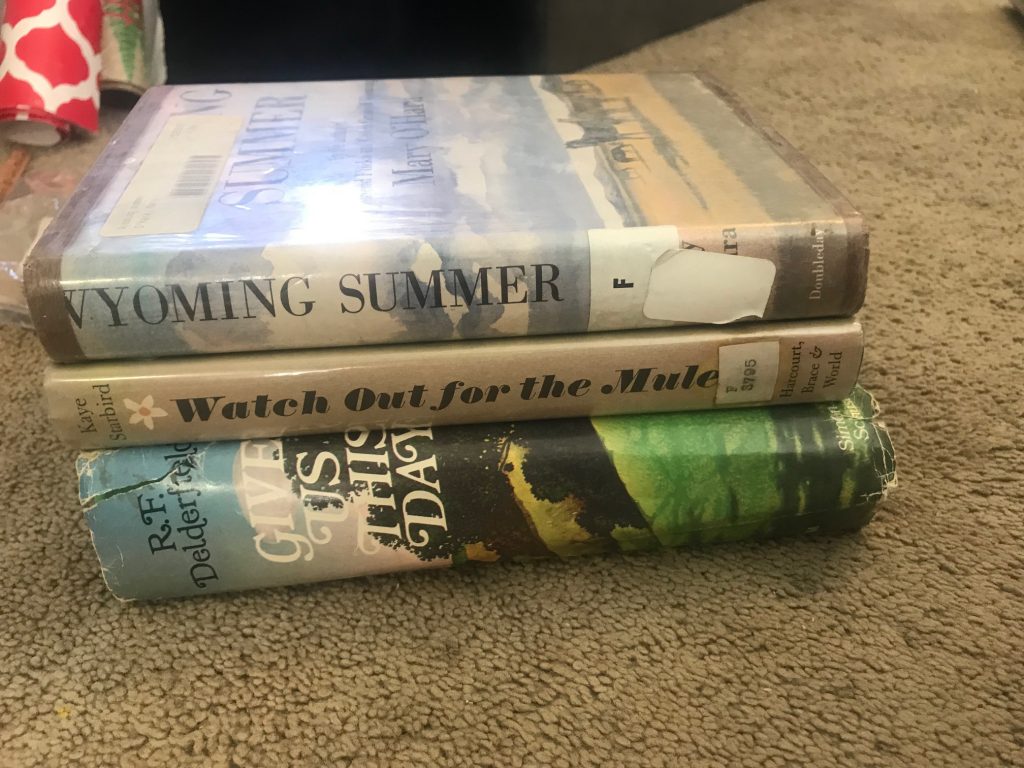 I took the outside covers off each book.
This is what they looked like after doing that: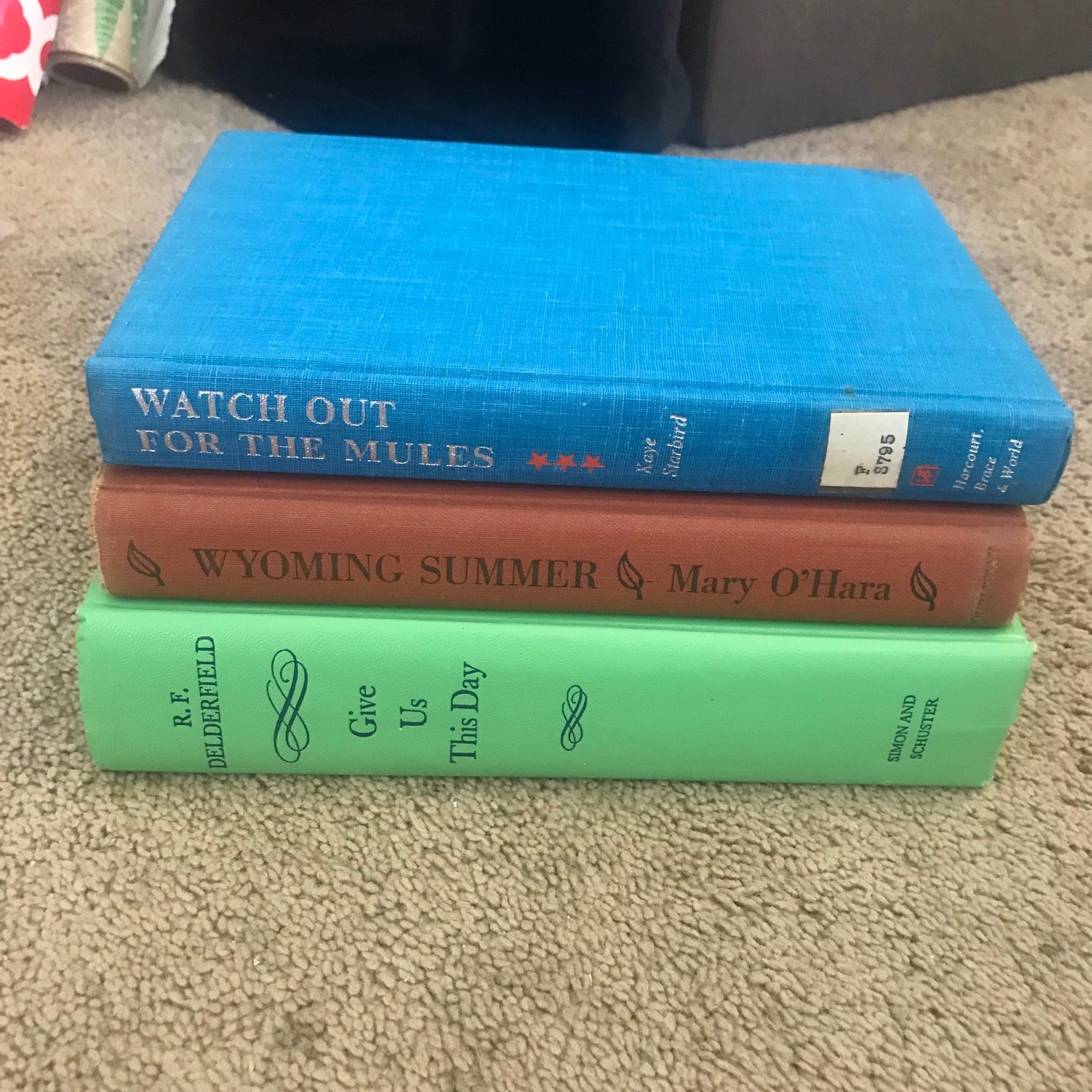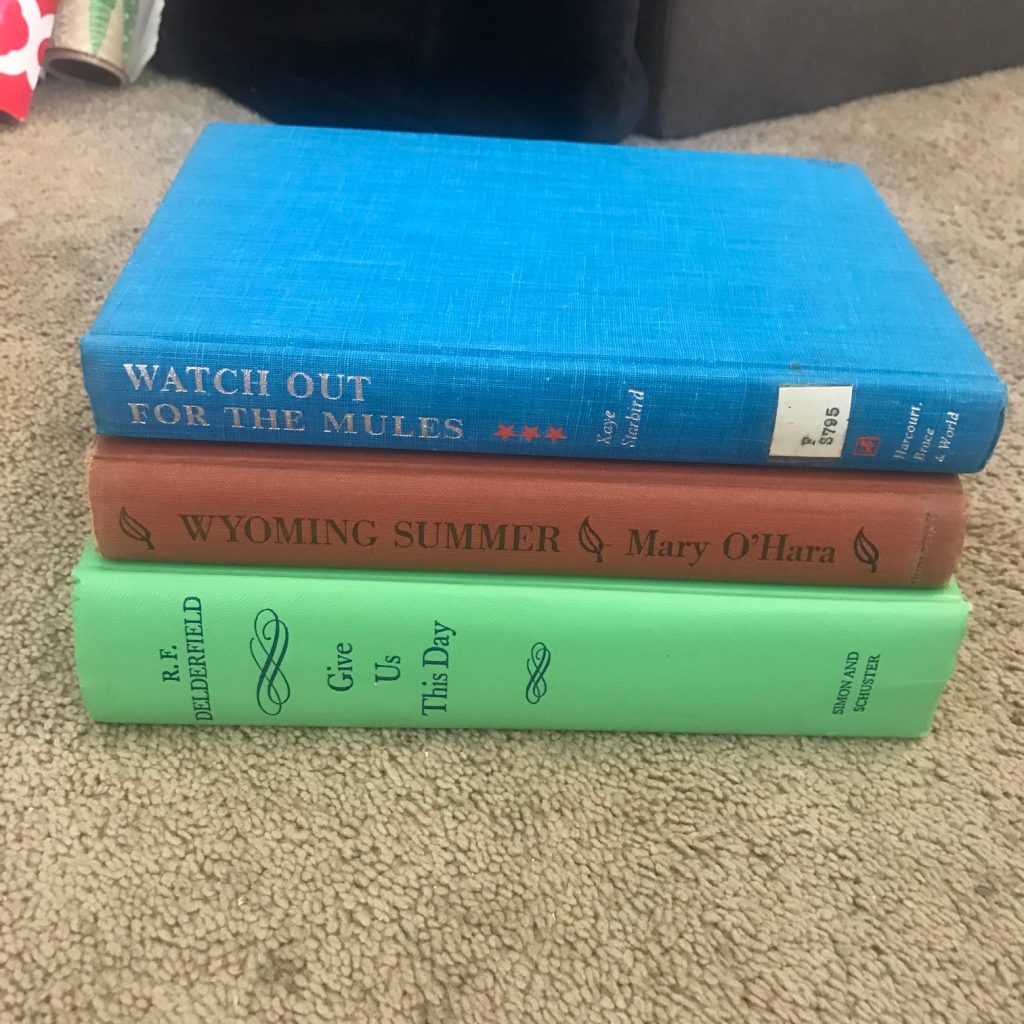 I then took my Kraft paper and started wrapping each book.
It is hard to show too many pictures of these steps, but I promise it is easy- and you just have to go with it!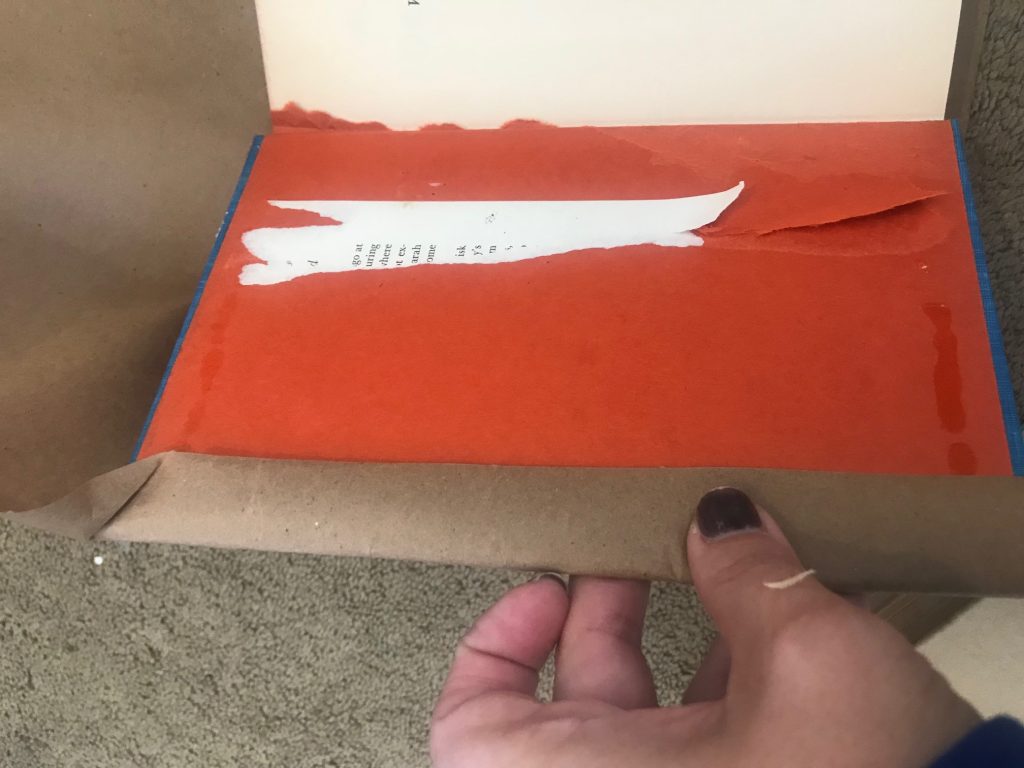 When I wrapped the side around, I hot glued the paper onto the inside of the book.
After that, I did the other side and then simply cut to fit and wrapped the entire book, leaving the pages showing on the one side.
Here are all 3 books totally wrapped. I did NOT try to make them perfect, because perfection is overrated!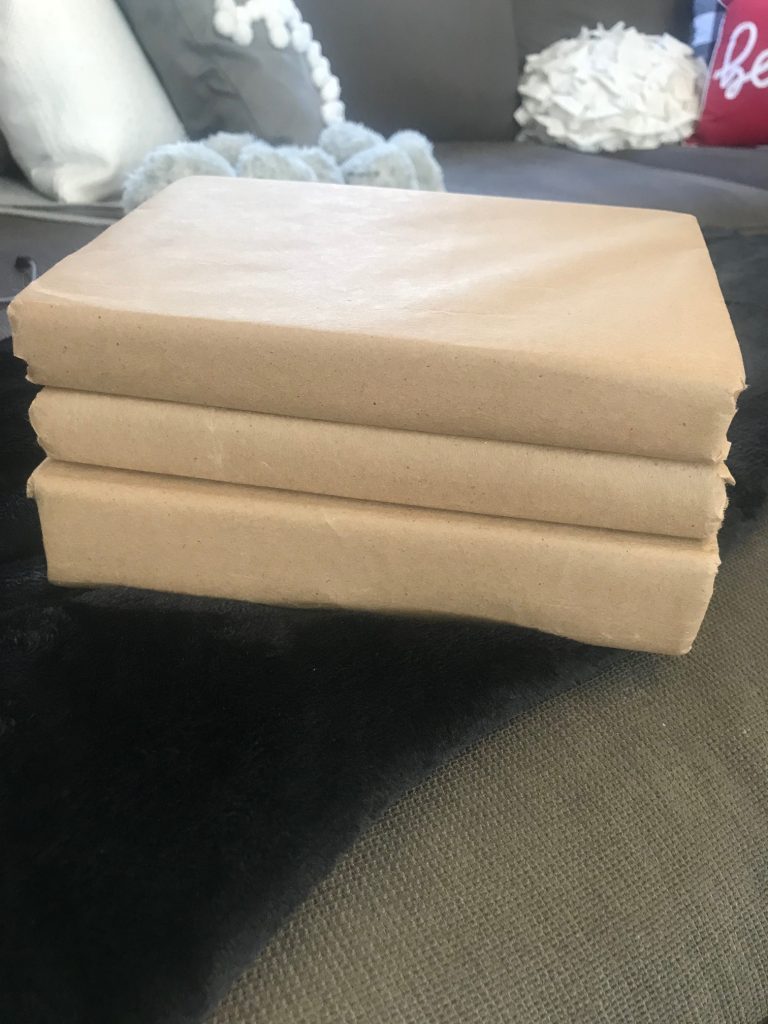 After this, I took my twine and my old thrift store $1 wreath and got to work on the outside!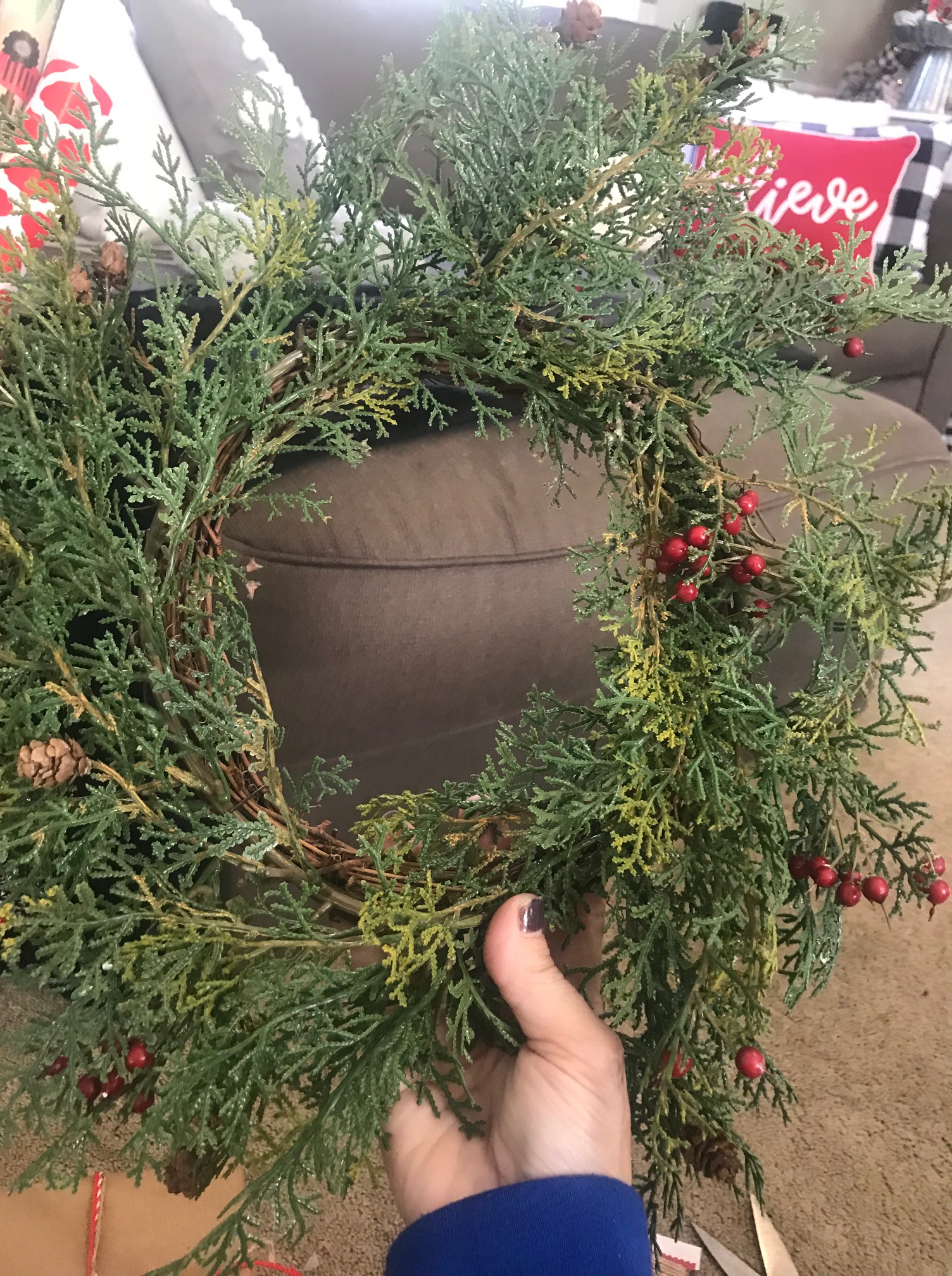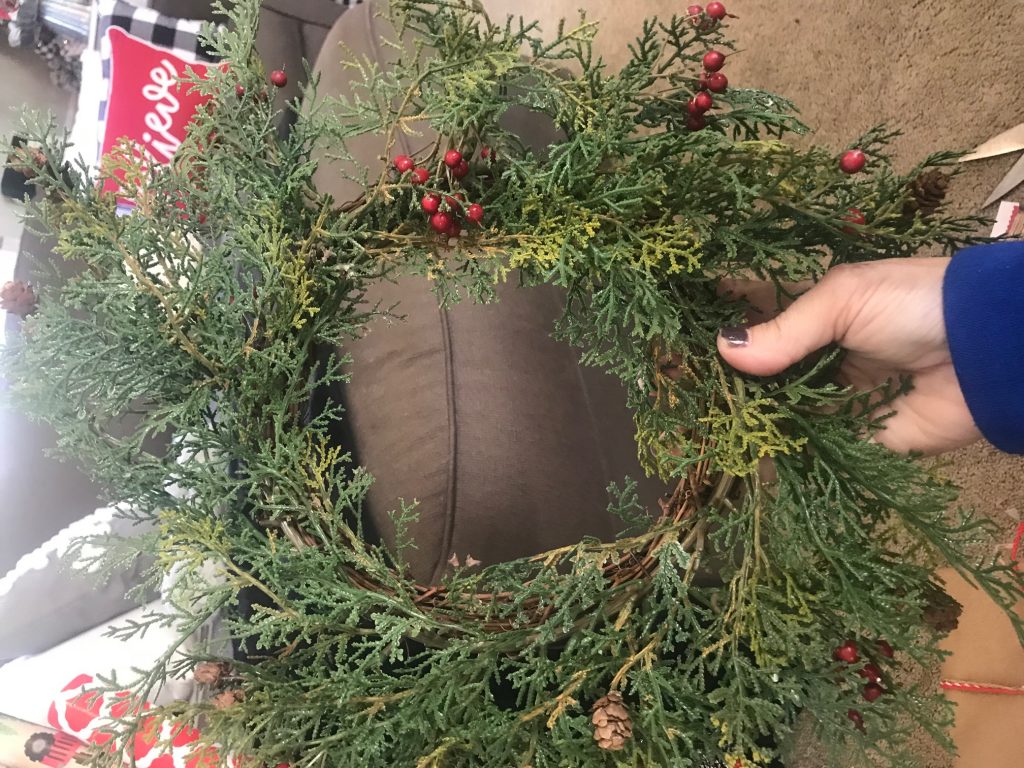 I am using the wreath to cut little parts off to use for the top of presents and these books!
Below is the "cording" or twine as I have been calling it. It came from Walmart. I took all 3 styles and cut to size!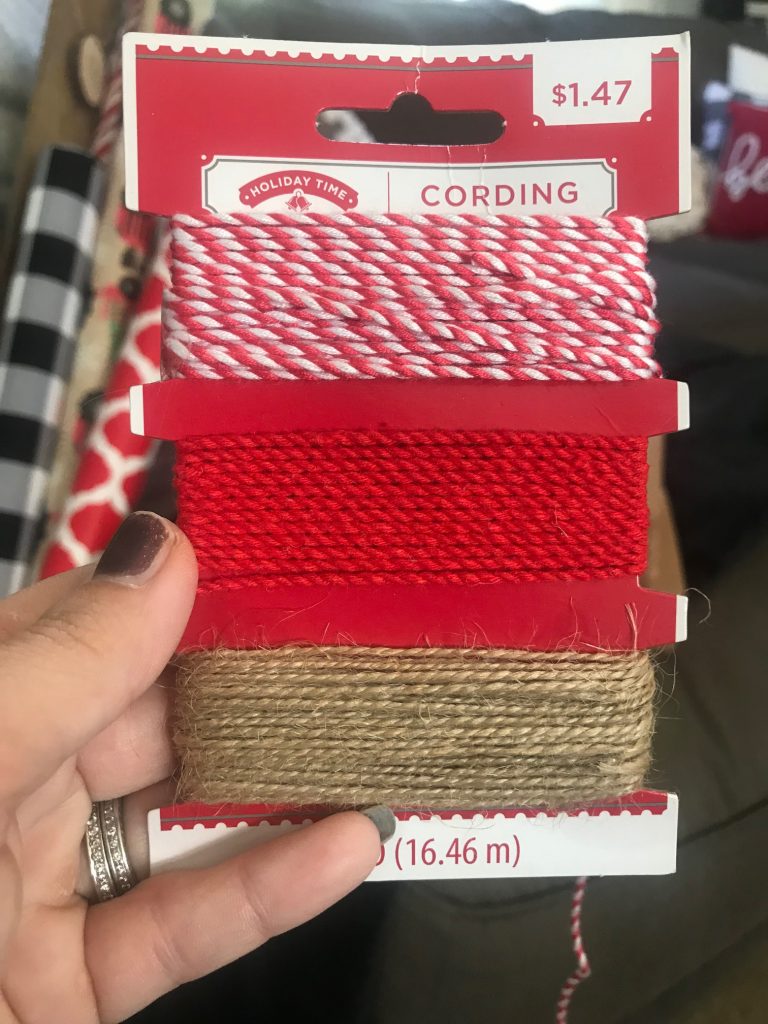 After getting the twine wrapped, I cut a few pieces off my wreath to hot glue together for the top of the books.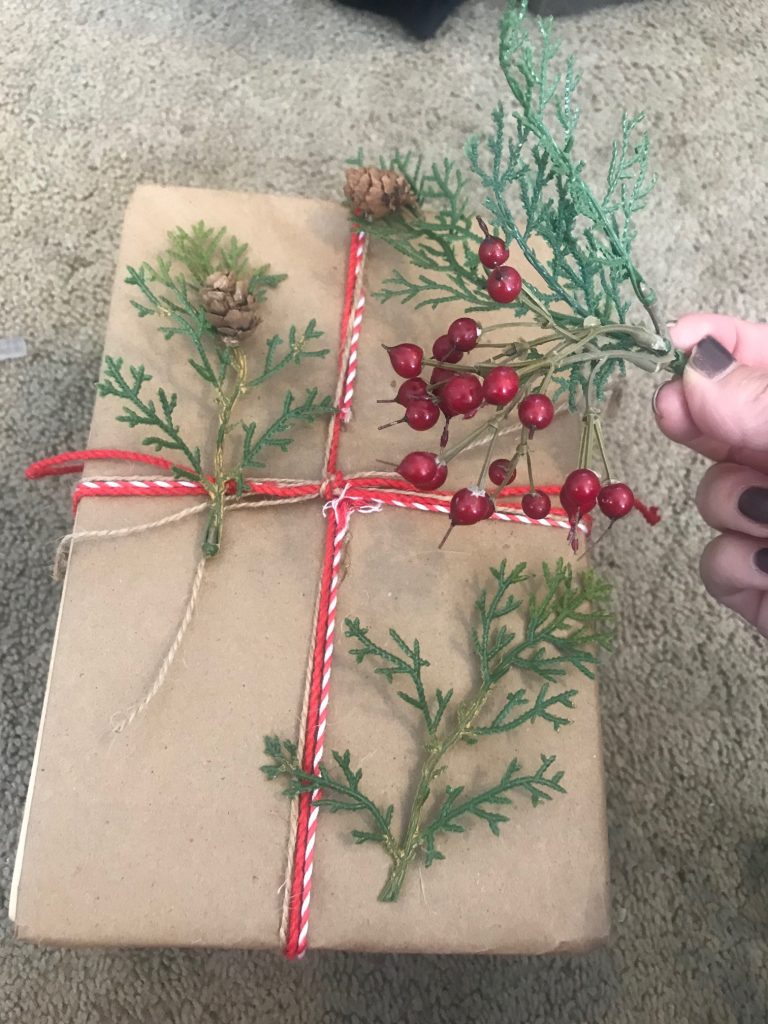 Here they are all together and wrapped around the twine.
I ended up snipping one more little piece from my wreath and gluing it onto the top (after I took this pic), so that it looked more finished…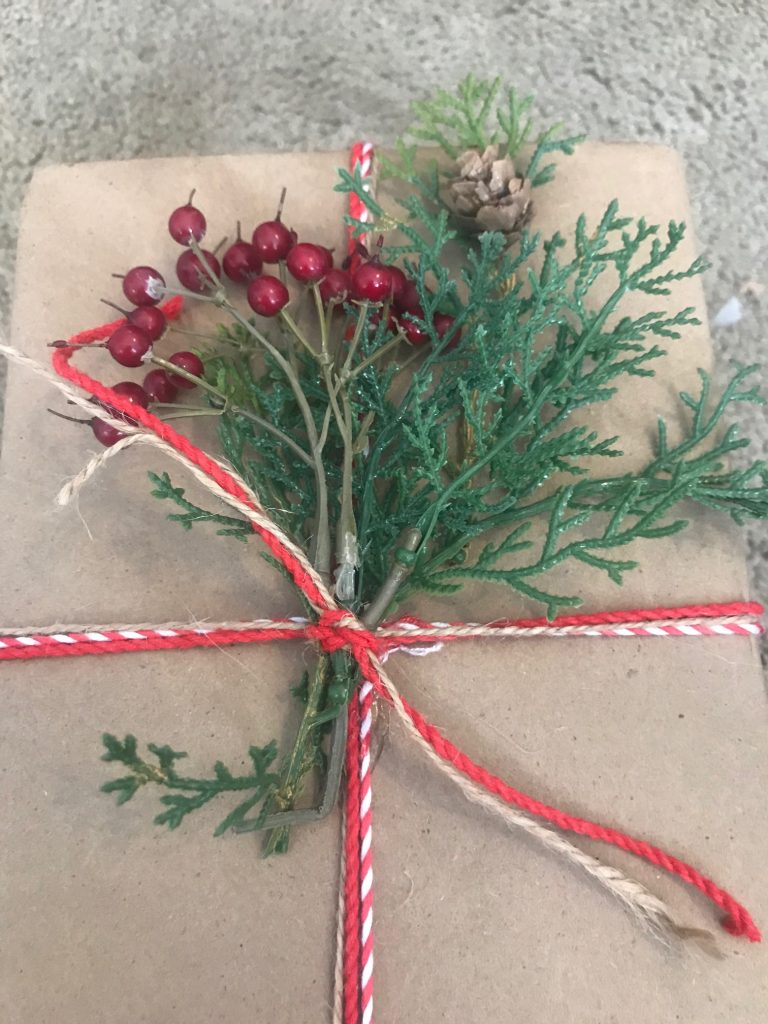 And HERE is the final project!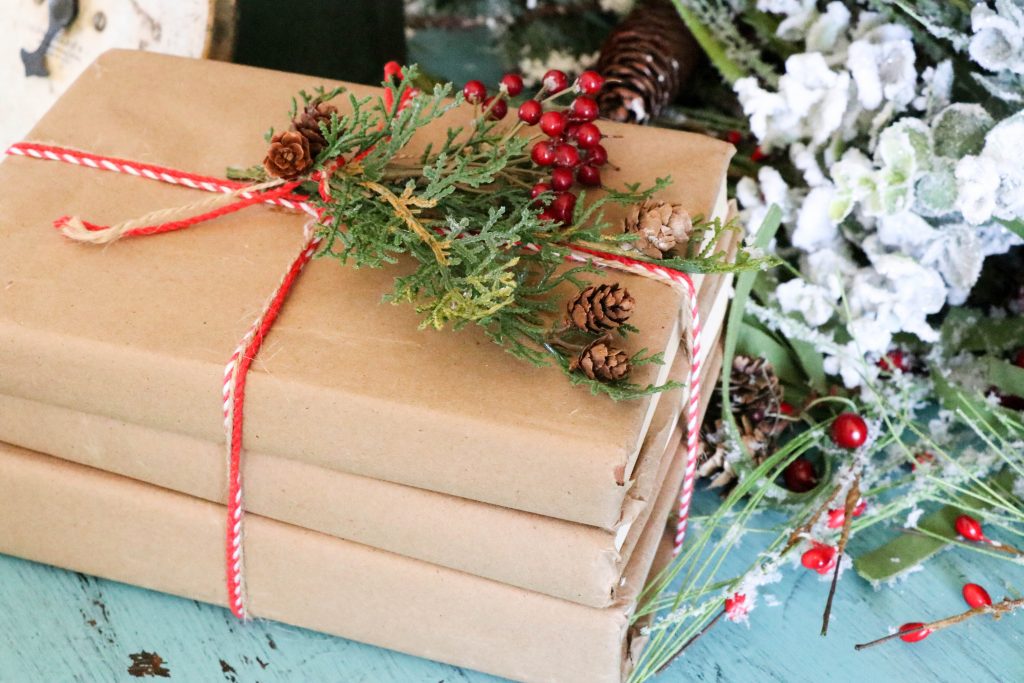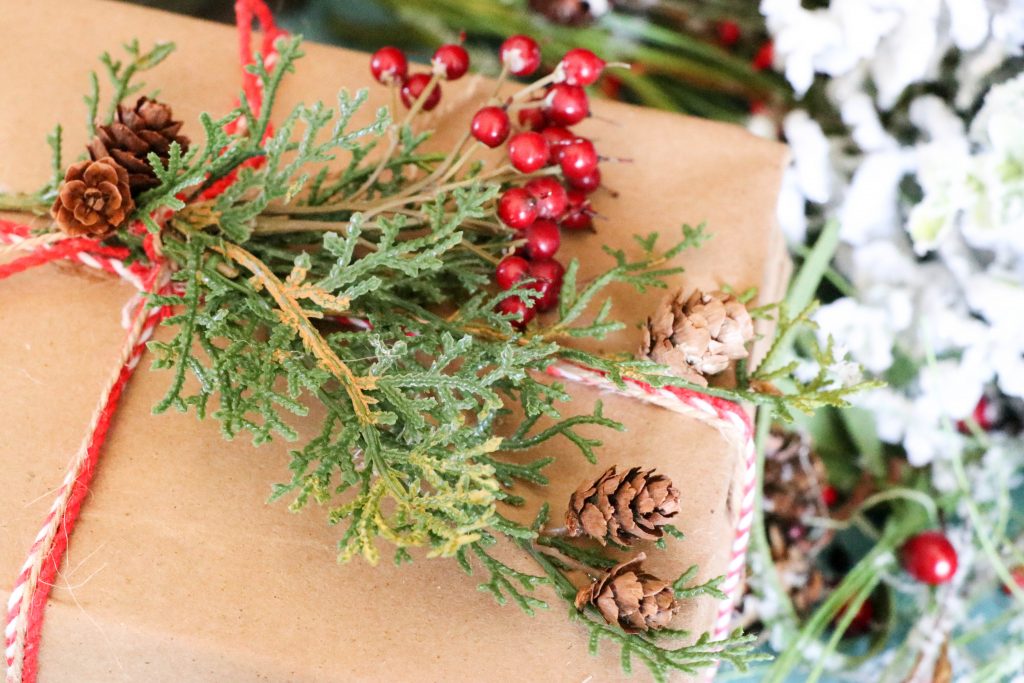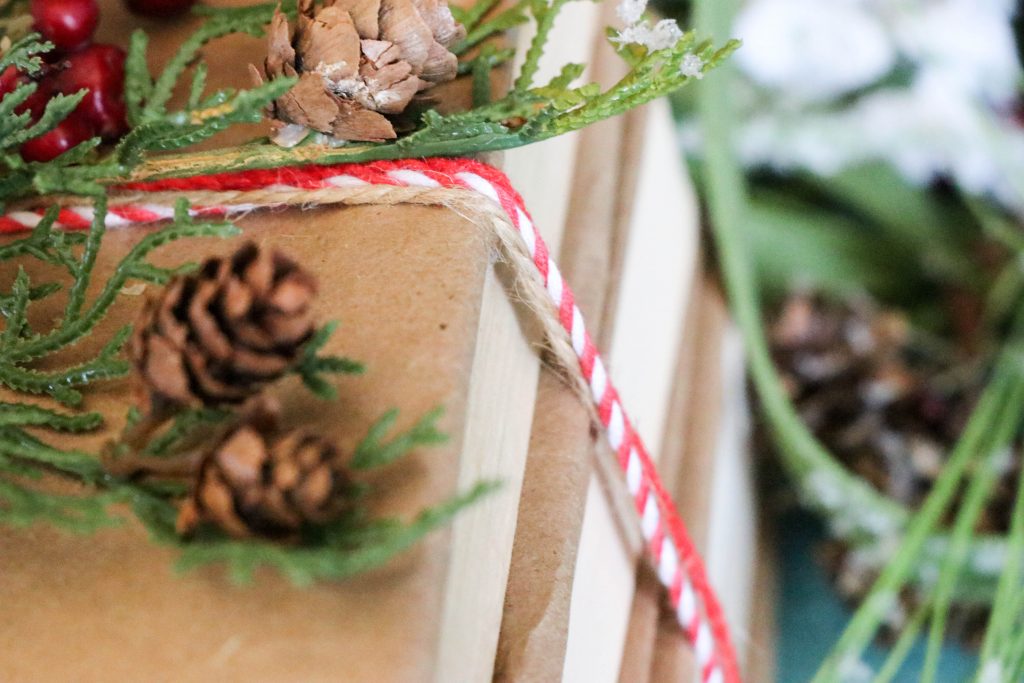 This project turned out so super cute! It took me about 15 minutes to do, and the result is just beautiful with all of my Christmas decor! Such a cheap and festive project!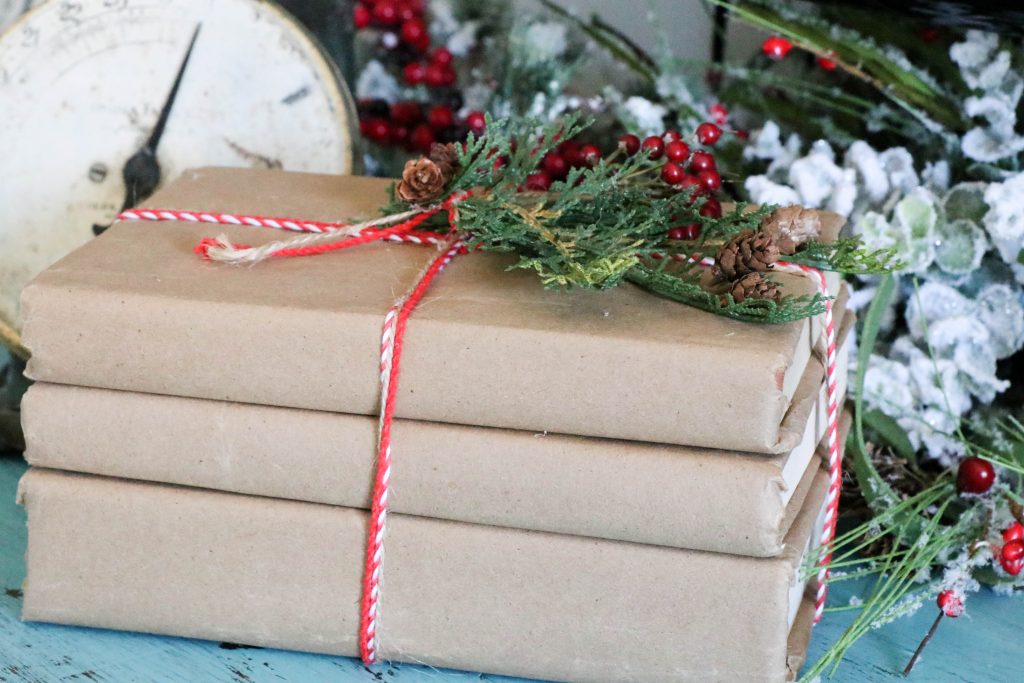 What do you think?? Pretty dang simple, huh? You can even take Christmas stamps and stamp the books to make them more festive, or you can use a spouncer and add polka dots, etc… There really are a ton of options! Make it your own!
PIN FOR LATER!!!
Be sure you are following along on Social Media and by Email (the ONLY way you will see ALL of my posts! But don't worry- NO SPAM from me!)
Facebook/Instagram/Pinterest/Email