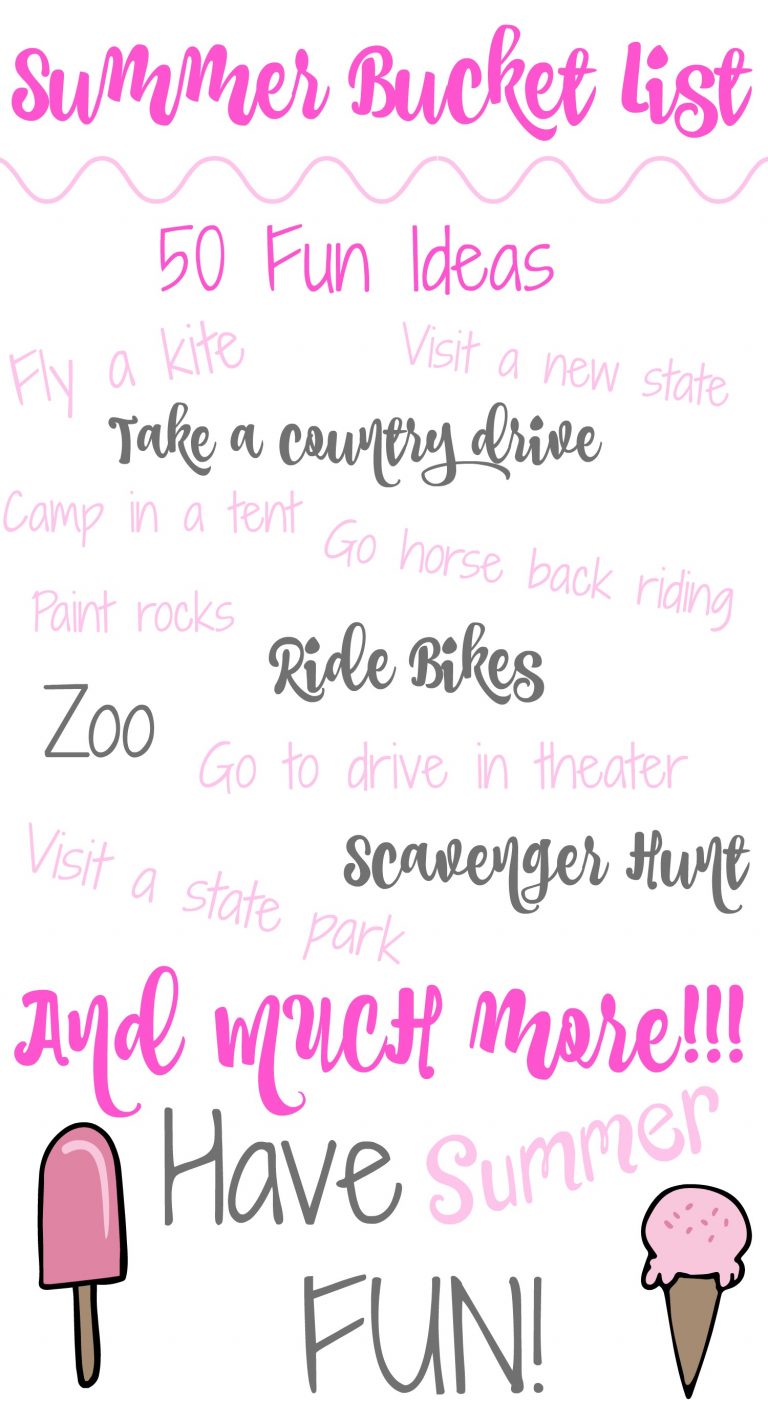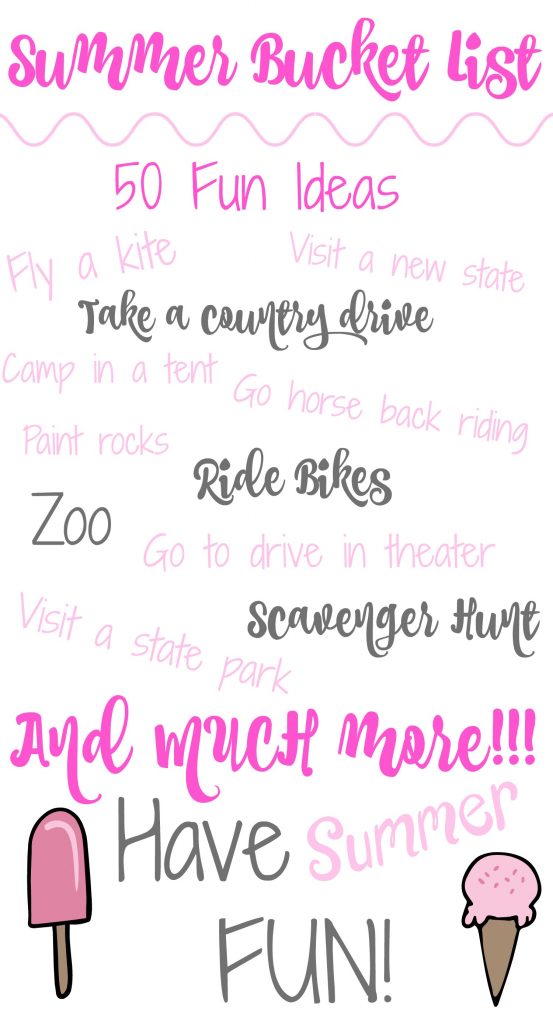 The other day, I started jotting down notes of different ideas that I can do with our family, just the kids or as a date. The list kept getting longer, and the ideas kept coming. Obviously, I probably will never get to do allllll of them, but it is fun to dream about all of the FUN out there- and try to think of new things that you haven't done yet! After my list started growing, I decided it would be a fun blog post to share with everyone, in case you are struggling with fun ideas this summer for your own Summer Bucket List!
This list is just ideas I have come up with for our family, but many are suitable for everyone and every budget!
Paint Rocks
Go fishing
Go to a water park
Take a hike
Go to a drive-in theater
Catch lightning bugs
Camp in a Tent
Have a bonfire
Visit the local library
See a matinee
Go to the beach!
Lay on a blanket and look at the stars
Go somewhere you have never been in YOUR state!
Go horse back riding
Go to the zoo
Volunteer work around the community
Water balloon fight
Make a craft
Take a country drive
Day of thrifting/yard sales looking for treasures
Visit a brand new state
Plant flowers
Go for a bike ride
Visit local parks
Putt-putt golf
Visit a state park
White water rafting
Go bowling
Have a picnic
Splash park
Go swimming
Outside scavenger hunt
Game night
Read a book
Watch fireworks
Visit your state capitol
Find driftwood
Complete a home project
Ride a train
Donate to a local charity
Let your kids have a yard sale
Make s'mores
Fly a kite
Go to an amusement park
Paint a piece of furniture
Rent an inflatable for the day (or buy one)
Have a kick ball game
Go watch a minor's baseball game
Play catch
Whatever you do, Be IN the moment! Be present! Make each memory count. Put down the phone and BE there.
This Summer Bucket List could seriously go on forever! There is sooo much to do out there in our amazing world. Sometimes we are limited by finances or the area of the country we live in, but many of these can be done by most anyone. In my opinion, simply trying new things is what I love the best.
What would YOU like to do this summer? Any fun things on your Summer bucket list?? I would love to hear!
PIN FOR LATER!