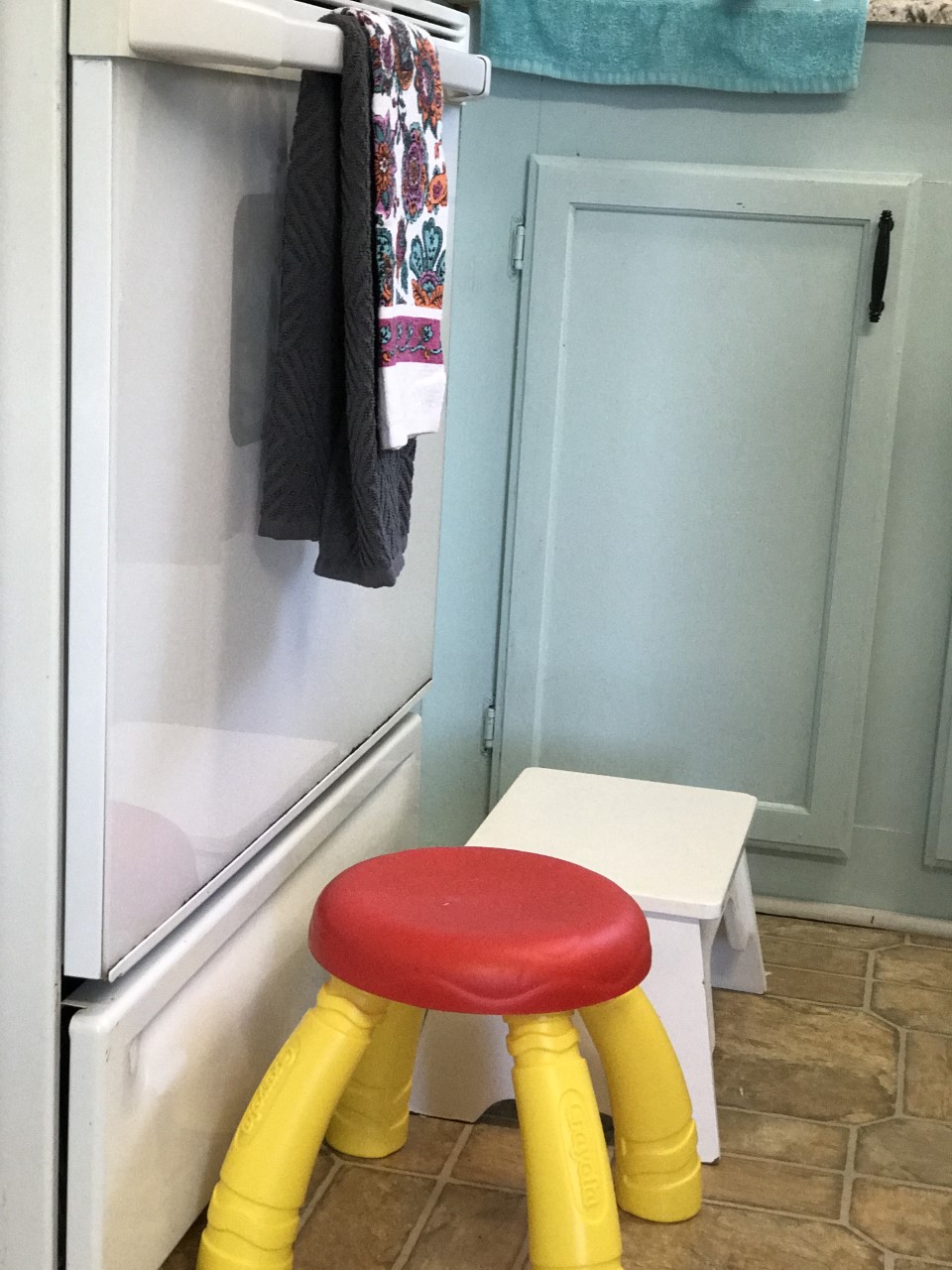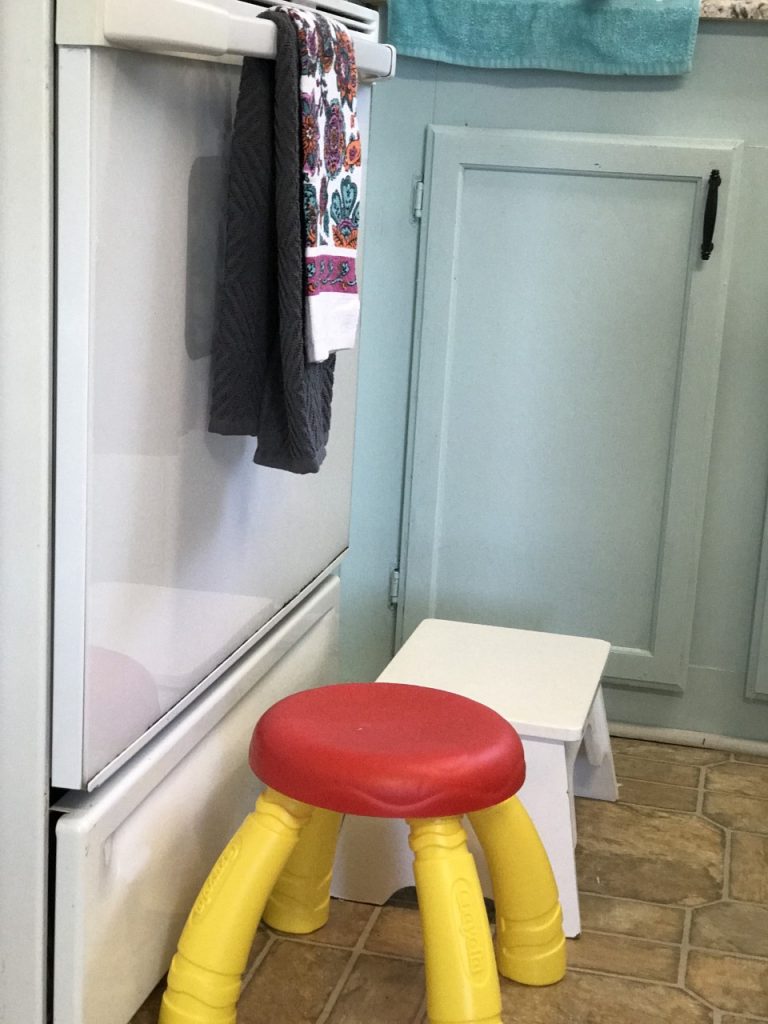 Maybe I was extra sensitive because it was Mother's Day, and all of those emotions were in full swing…or maybe I just realize more and more each day that time is fleeting, but whatever the reason- I had one of those "moments" yesterday.
I was straightening up the kitchen before church, and I reached down to move the two little stools that were by the oven. I picked them up and was moving them to their true home, when it hit me like a ton of bricks. These two stools are so much more than just two stools. They represent what I had spent years praying for and dreaming of. They represent two little miracles from God that absolutely want to spend every waking moment helping me do everything I am trying to do, especially in the kitchen. They represent two kids that yearn for time with me and to learn from me. They want to cook and help with every single meal I make, and they want to scrub those dishes until they literally can't be scrubbed anymore. These stools represent time spent teaching and time spent learning. They represent every single thing that I love and sometimes take for granted about motherhood. They represent two children that were entrusted into my care because I am the best fit for their lives and only I am the one that can give them what they need the most to take with them into their later years. These stools represent a very messy kitchen the majority of the time because I do say yes so much to these moments. They represent water all over the counter and the floor because they have no idea how to keep it under control in the sink. They represent food all over the floor because they get a little carried away browning that ground beef or stirring that brownie batter. Gosh y'all…those stools just represent so much more than I can even put into words.
One day my kitchen will be clean. There won't be extra pieces of food on the floor or messy counters and extra utensils from my little helpers. One day my meals will take half the time to prepare. One day I will have two less plates to clean up and wash. One day, I won't be moving two stools out of the way so that I don't trip. One day, I will stand in my kitchen and yearn for these good ole days that I am living in, with my little loves by my side, helping me. I won't wait for one day to cherish that time. I cherish that time today, and I have decided that those two stools will stay right where they are.
Pin this Article for Later!