Sometimes I have no idea what type of "theme" I want to go with for my front doors, and other times…it immediately hits me as soon as I see something! That is what happened with these wreaths. I fell IN LOVE and wanted nothing more than for them to hang front and center on my doors!!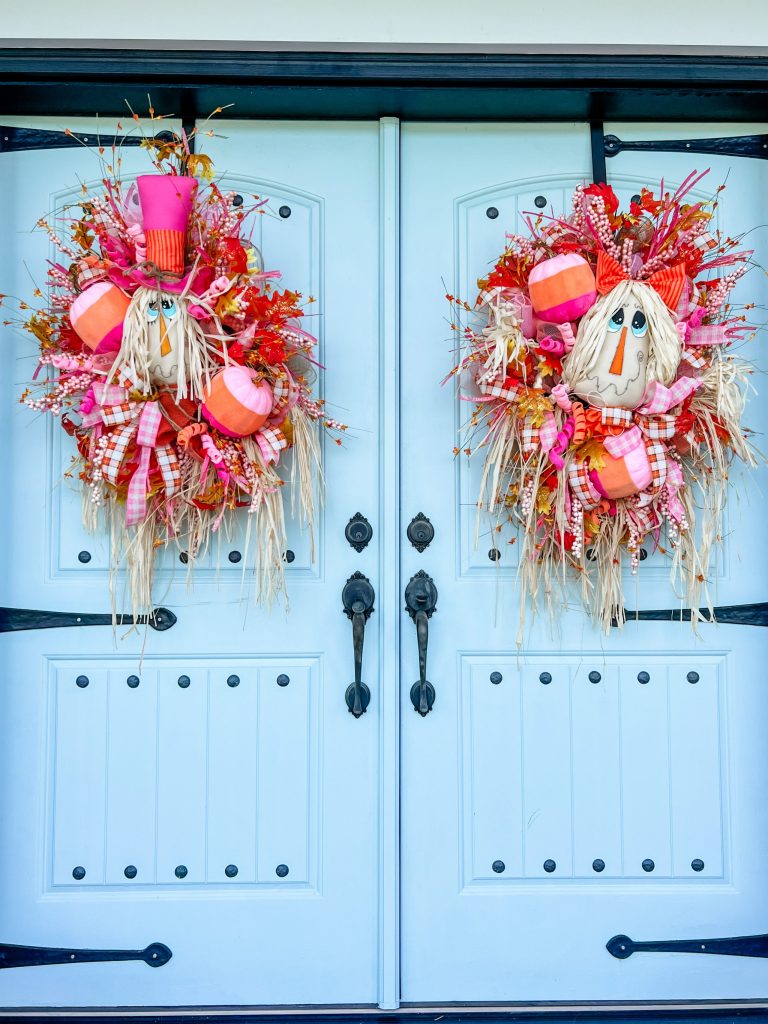 My friend Amy with BaBam Wreaths designed these for me, and Simply Charming Wreaths made the ADORABLE scarecrows!!!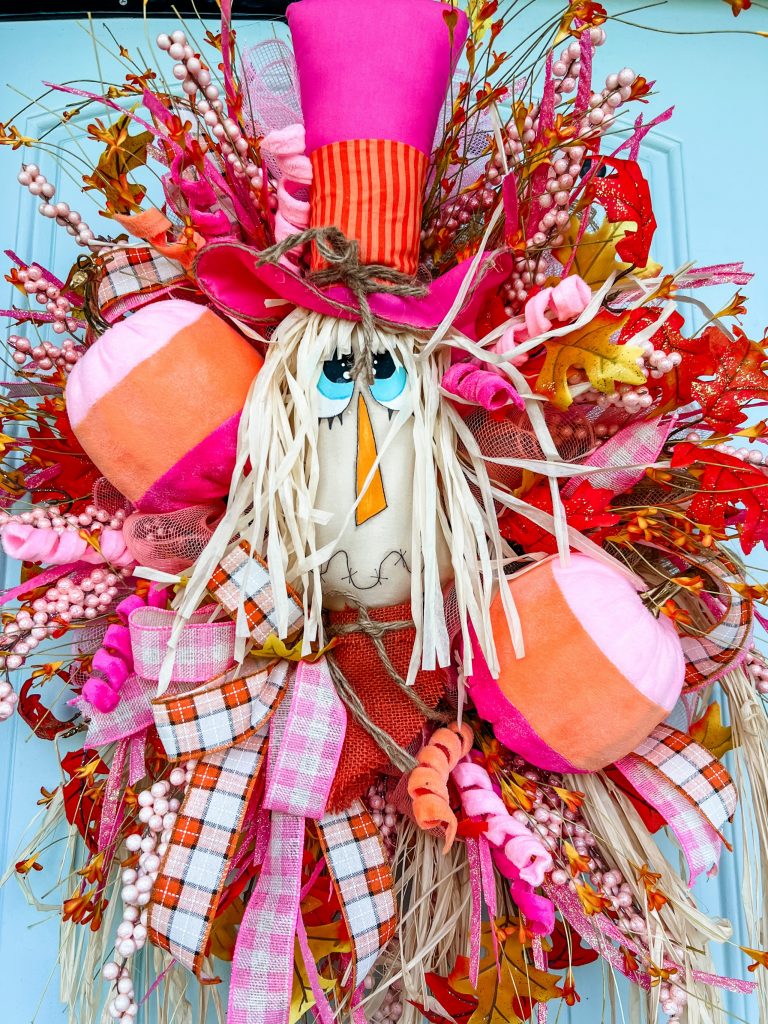 I am completely obsessed with the color scheme of the pink and orange! And how it looks against my tidewater doors…..AHHHH….perfect combo!
I love all the different textures and patterns in this wreath!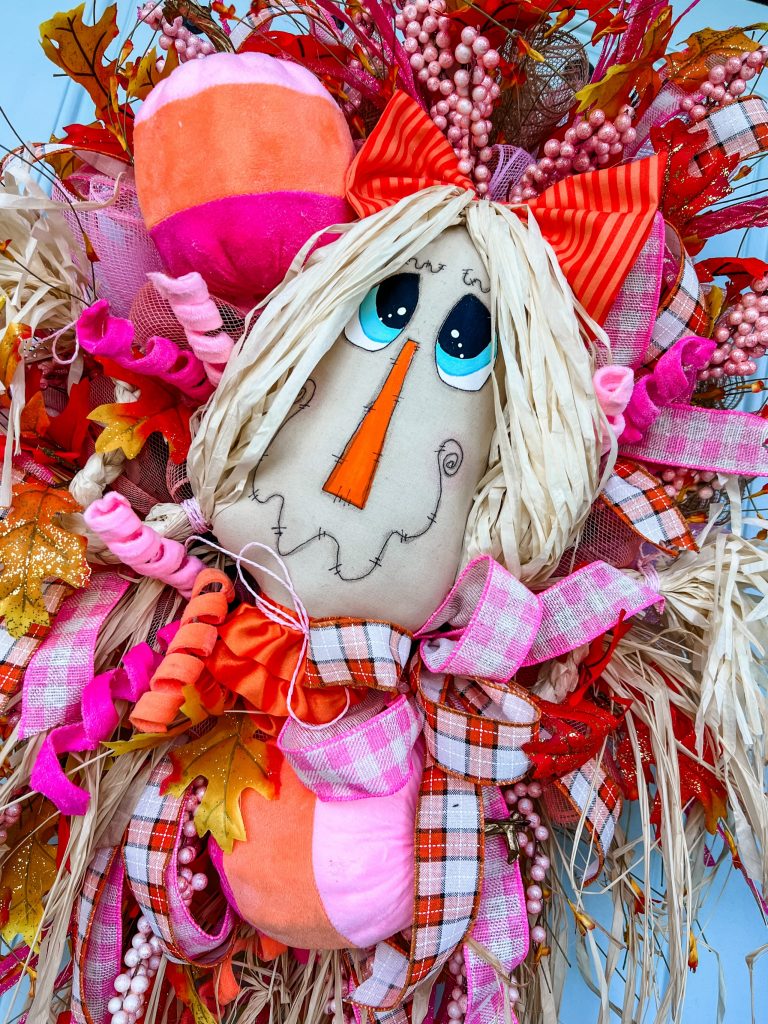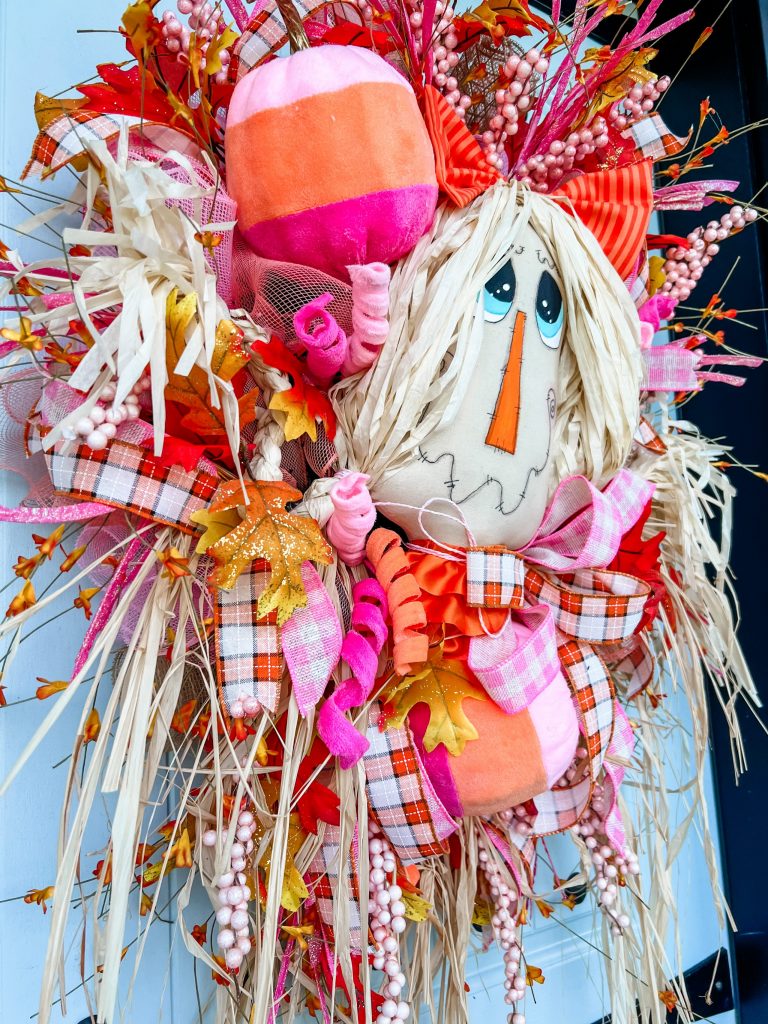 You already know I love the raffia here…BIG RAFFIA fan here!!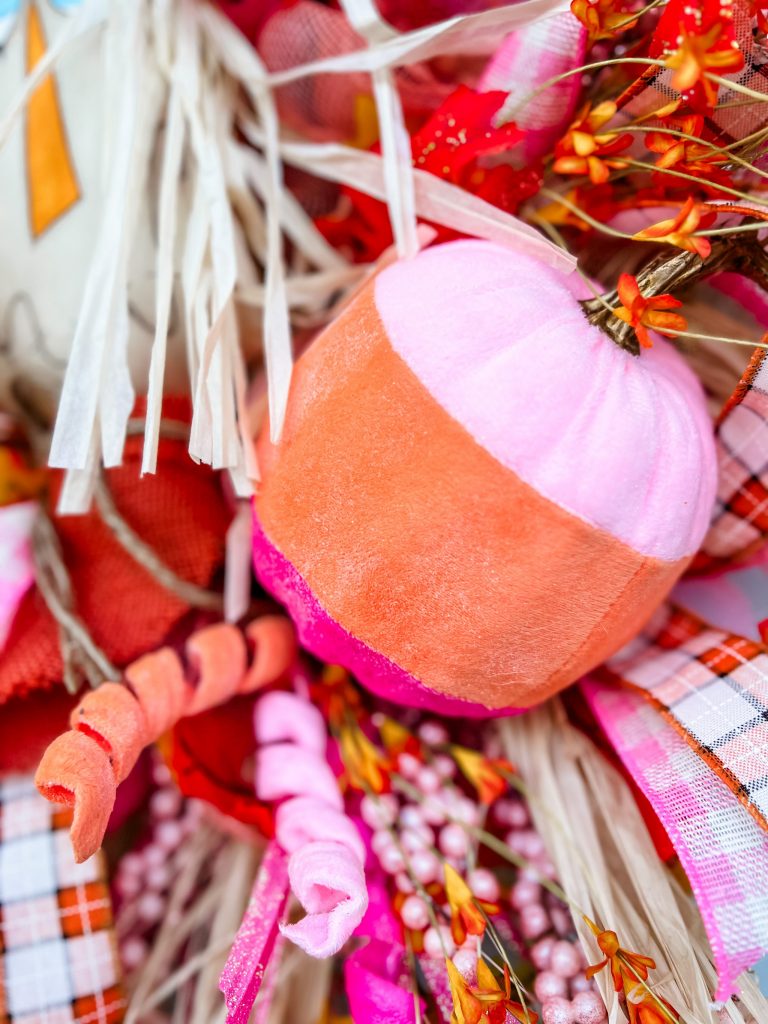 These pumpkins have my heart…in fact, I have decorated some of the pumpkins on my porch in this same color scheme. I will show you those soon!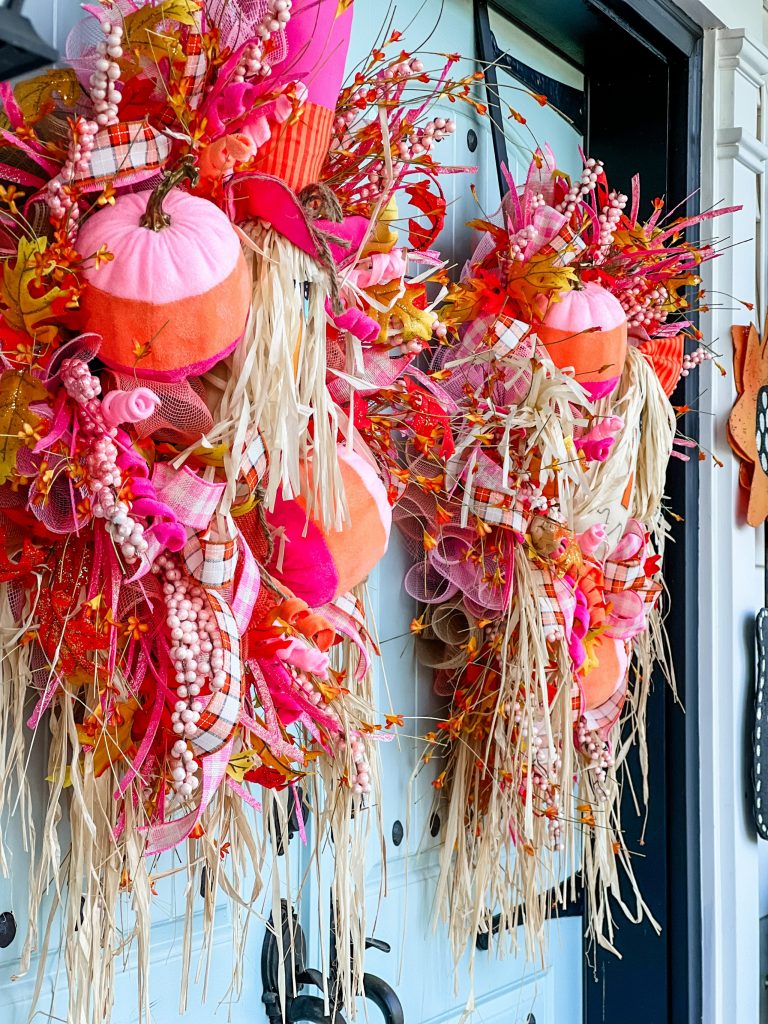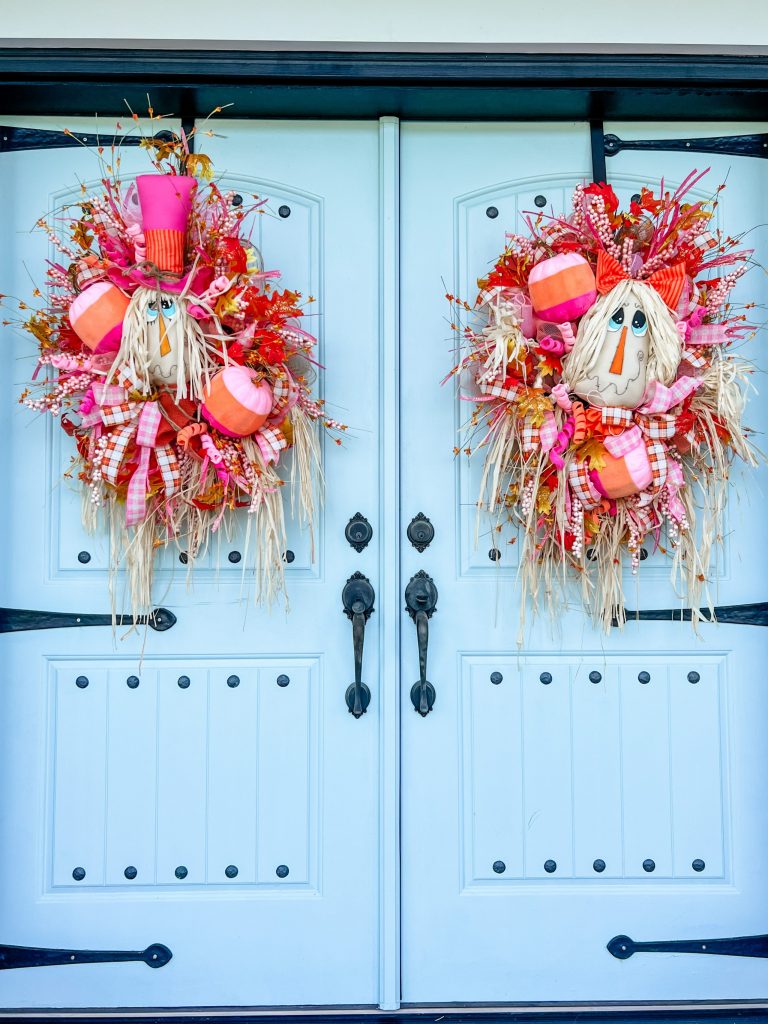 I hope you love my new wreaths! I am completely OBSESSED! Be sure to follow along with BABAM WREATHS and SIMPLY CHARMING WREATHS!