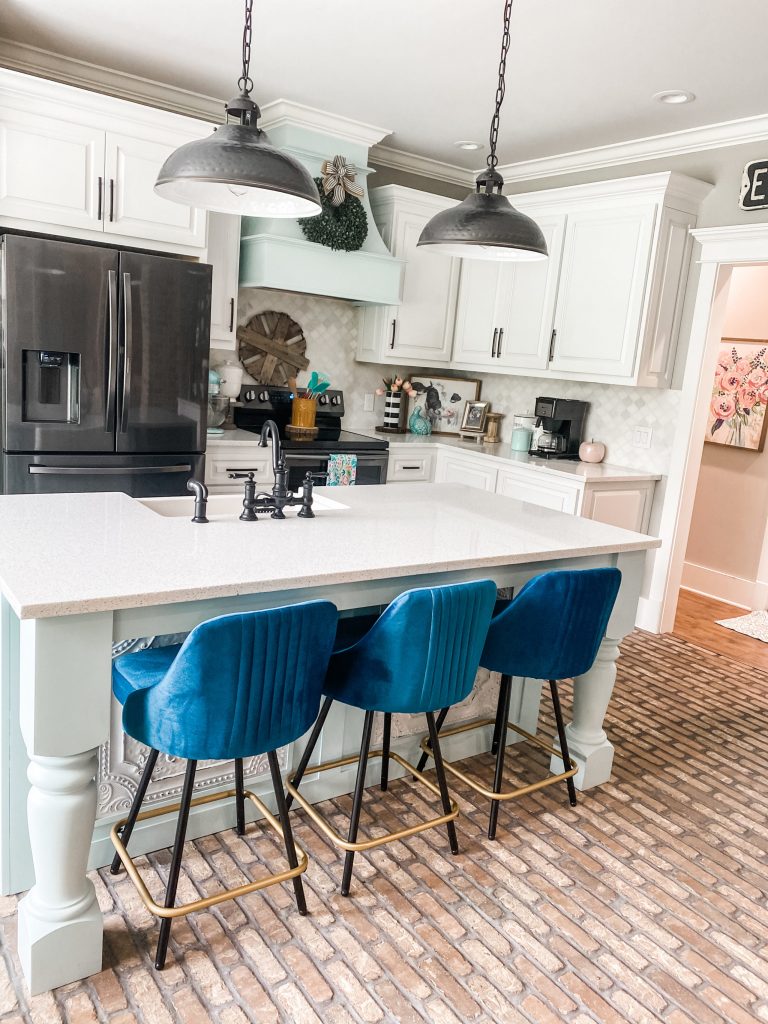 EVERY SINGLE TIME I share my brick flooring, I get the question, "looks pretty… but HOW do you clean it?!?!"
Today folks, I'm sharing my secret with you.
It's actually not a secret at all… because it is JUST like cleaning any other floor. It is SUPERRRR simple to do, and you don't need anything special to do it!
What I use…
*click the item to shop my affiliate link!*
You're about to be amazed at how little effort this actually takes!
STEP ONE: Add hot water to your bucket. I like to fill the bucket about halfway (this is a 3.5 gallon bucket- so about 1-1.5 gallons of water!)
STEP TWO: To the hot water, I add on one cap full of cleaning vinegar. The smell isn't the greatest… but it works GREAT!! Give it a good mix and you're ready to use.
This solution is good for spot cleaning, AND cleaning the whole floor. I use my little scrub brush for little spots like this!
You can dip your mop into the solution and clean the entire floor that way too. SUPER EASY!
If you are debating on getting brick flooring in your home… DO. IT. We used Old Mill Brick for our flooring, and have NOTHING bad to say about them.
If you have ANY questions regarding the floors I have, you can check out these two posts about our installation and grouting as well!
Grouting process for brick flooring
BE SURE TO PIN!