Hot Pink….not a color I have typically thought of as a staple for my outdoor decorating, to be honest. I mean, I love bright colors in my outdoor spaces, but I typically gravitated towards the blues and greens. Well, recently, I was looking for exterior house colors for our Cottage Charmer, and I came across some gorgeous front door colors. I already knew what I had in mind (exterior inspiration for the Cottage Charmer is coming to the blog soon, so be on the lookout!), but when I came across a picture of a hot pink door, I was somewhat surprised at how drawn to it I was! I had all of the pictures I had been looking at laying on the counter, and my husband saw the hot pink door. He said, "You know, I really like this. It is so different and bright. I could see us using this on our house one day (not the Cottage Charmer, but ours that we are building). We plan to use a door that can easily be painted and changed frequently, because y'all know how I am 🙂 I was shocked that he said that, but I was in total agreement. I can totally see using that for the Spring!
Not long after that conversation, I was asked for ideas for a front porch. She wanted me to think out of the box, and all I could think was hot pink. It was on my brain. While she decided not to go in that direction, I am still a total sucker for this look, so I gathered up some amazing outdoor inspiration…all of which use hot pink in different ways!
I hope you feel as inspired as I do to incorporate a little pink in YOUR Spring!
The Cottage Market had a great post full of gorgeous Spring color palletes for some outdoor spring inspiration! This was my favorite combination! How beautiful are all of these colors together??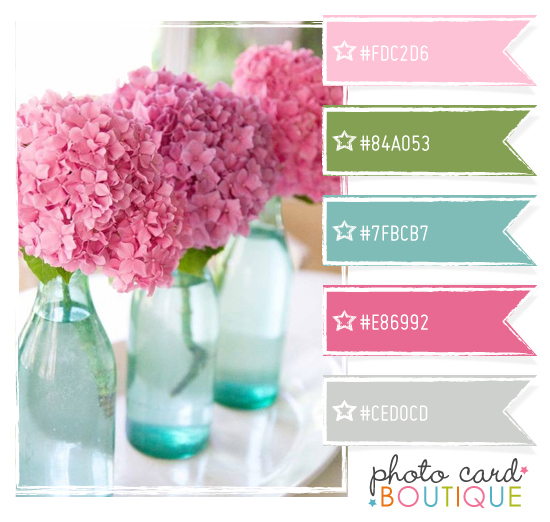 SEE WHAT I MEAN??? How stunning is this pink front door?? Now, I know you may not want it year round…but what how fun for those Spring and Summer months?? All it would take is a little paint to change it! The Decoist had some great ideas for more colorful front doors!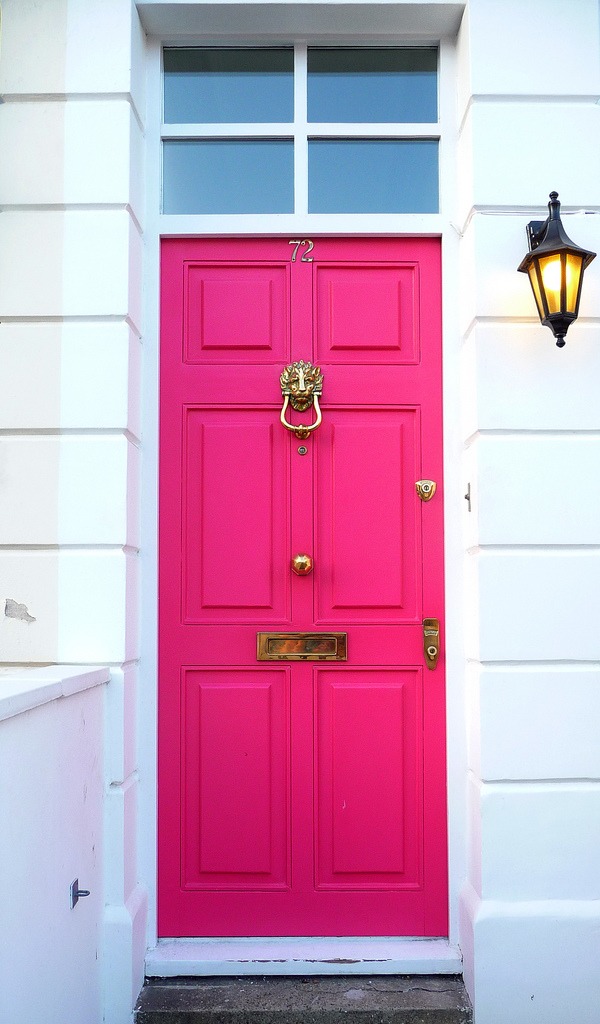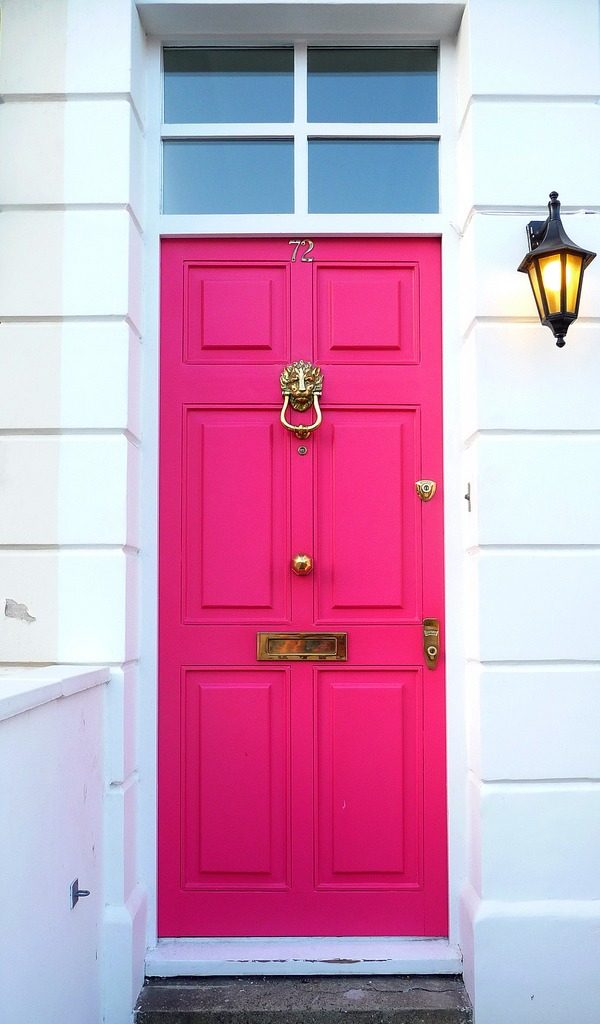 This paint color is Hot Lips by Benjamin Moore, and it is a beautiful shade of hot pink!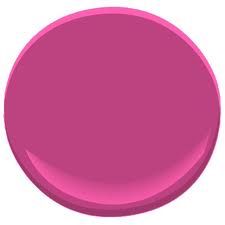 Y'ALL!!! I absolutely LOVE the pops of hot pink with these other colors in this sun porch. So beautiful! (*I couldn't find the source for this picture*)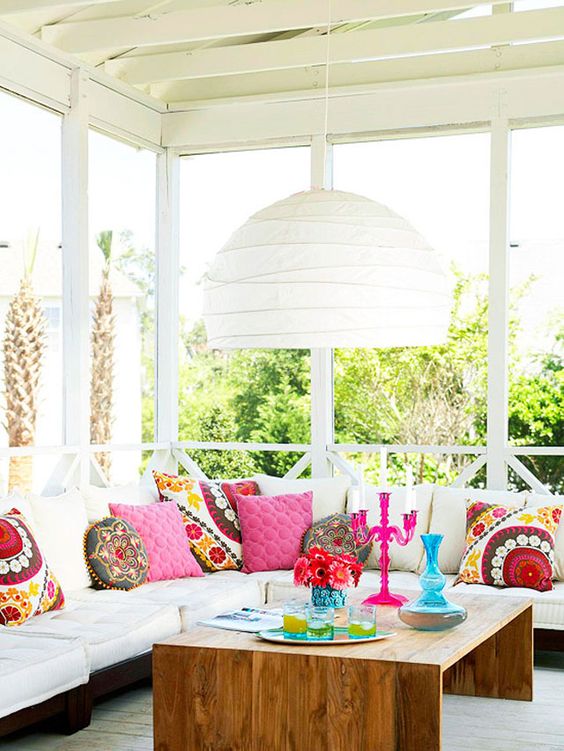 This peacock chair…OMG. It is amazing! I love the pattern of the fabric she chose for the seat, along with those cute little turquoise vases. This is pure perfection for that outdoor space. If you get tired of it…re-paint it! Preciously Me shows how she DIY'd this gorgeous chair!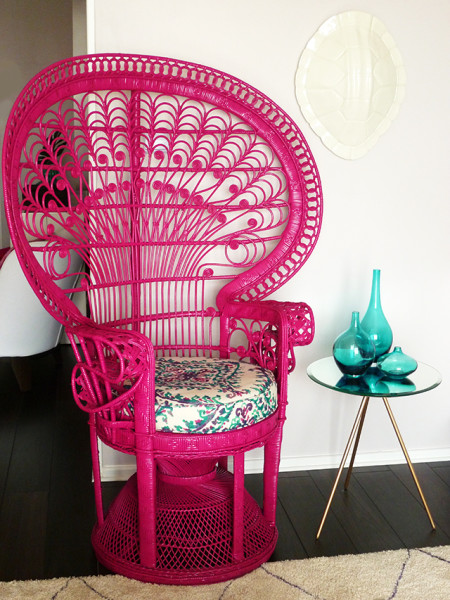 I found this fun, pink rug on Wayfair recently, and it can be used indoors and outdoors! Rugs are an awesome way to add some spunk to a space and easily change things up!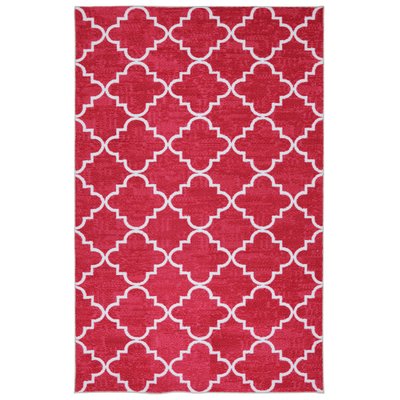 House of Turquoise is one of my favorite sites! This Salty Mermaid Cottage is SPOT ON with its pops of pink! How gorgeous is this outdoor seating area?? These swings too…ahhhhh…I am drooling over here.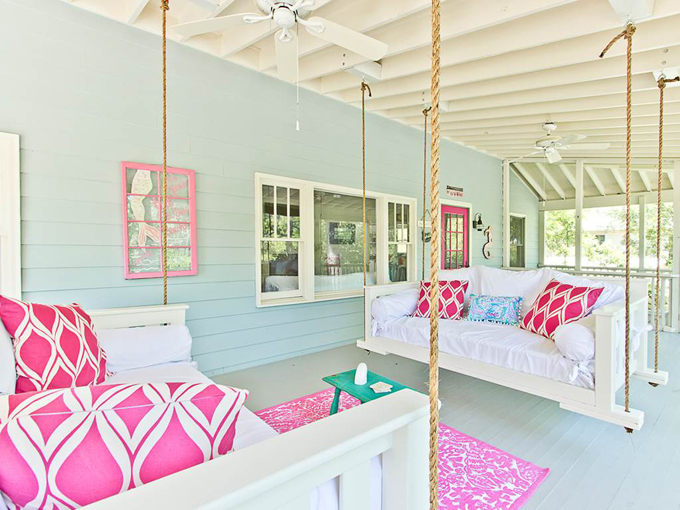 Love this beautiful variety of hot pink outdoor pillows that I found over on annieselke.com! I love mixing patterns…and I usually love mixing colors too- but these patterns that are all hot pink sure are pretty as they are!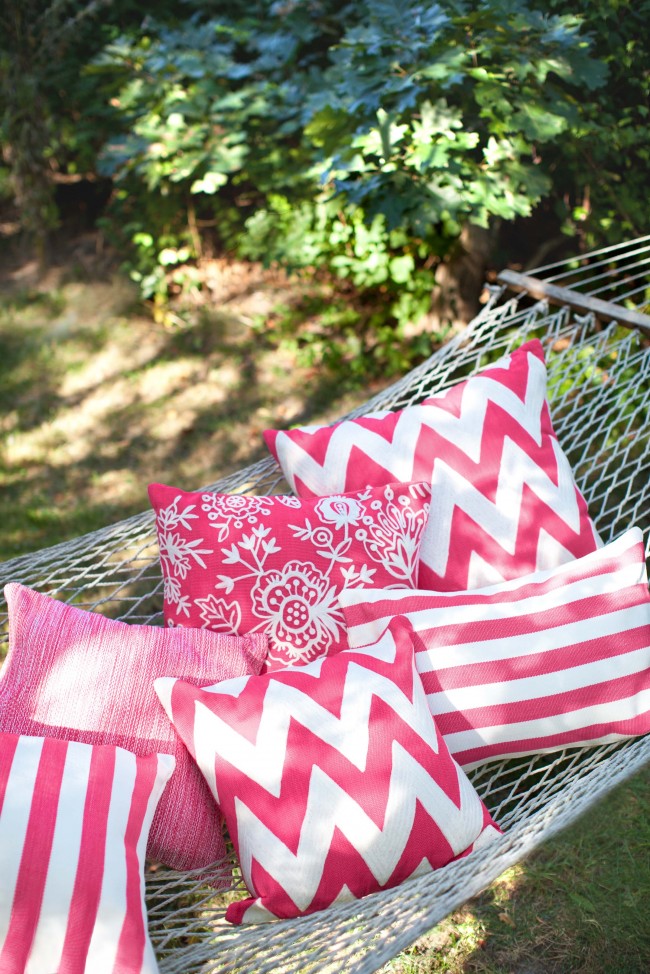 Maybe you aren't big into quite so many bold pink accents, but you do want at least a little. Well, 11 Magnolia Lane has a gorgeous porch, and she used these beautiful potted flowers to add just the right amount of pink to go along with her green. It is beautiful! Flowers are an amazing way to bring in some bright pink!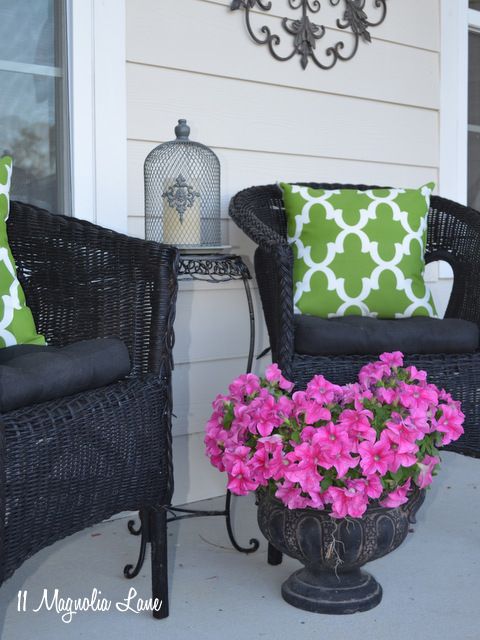 So, tell me what you think? Did this inspire you to add some PINK to your outdoor decorating this year??
PIN FOR LATER!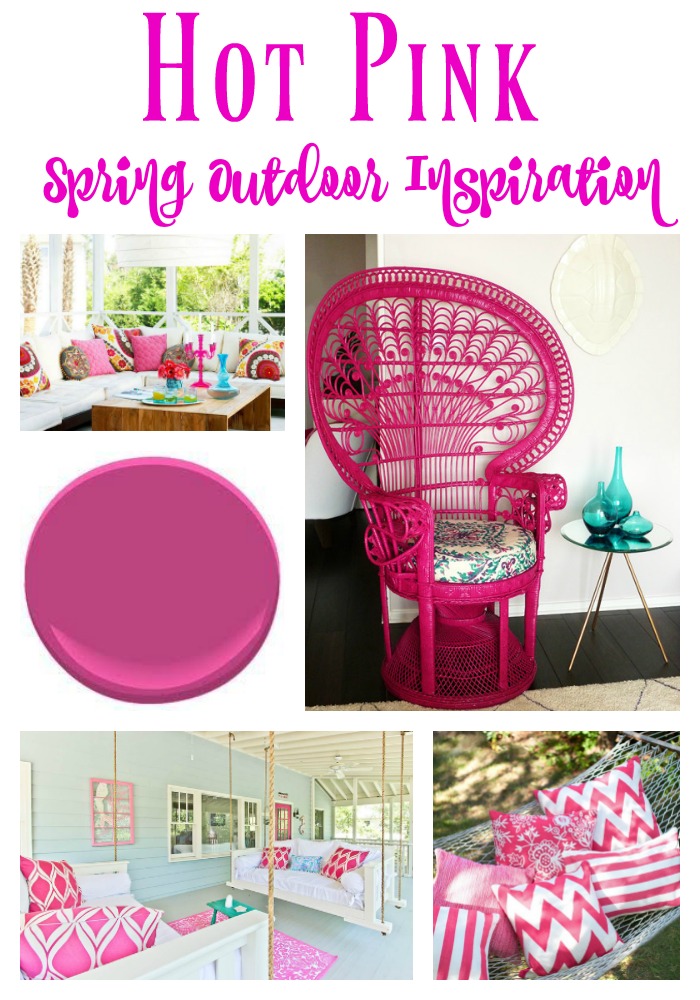 Follow along by Email so you don't miss ANY inspiration!