I have to be honest, I have always been more comfortable doing indoor decorating than outdoor decorating. I guess it is because I do more of it…I don't know. I absolutely love outdoor spaces, but I feel like I never end up getting to my own! I always work on the inside and the outside is always about half done. BUT, I was recently asked to decorate a front porch that had nothing on it at all. I was super excited about doing this porch makeover for her. We went with a budget of $200 for all decorations, including chairs. Now, if you do much shopping for outdoor items, you know that this is a very meager budget for outdoor items- but…this is my favorite things to do~Look for DEALS!
$200 Porch Makeover: BEFORE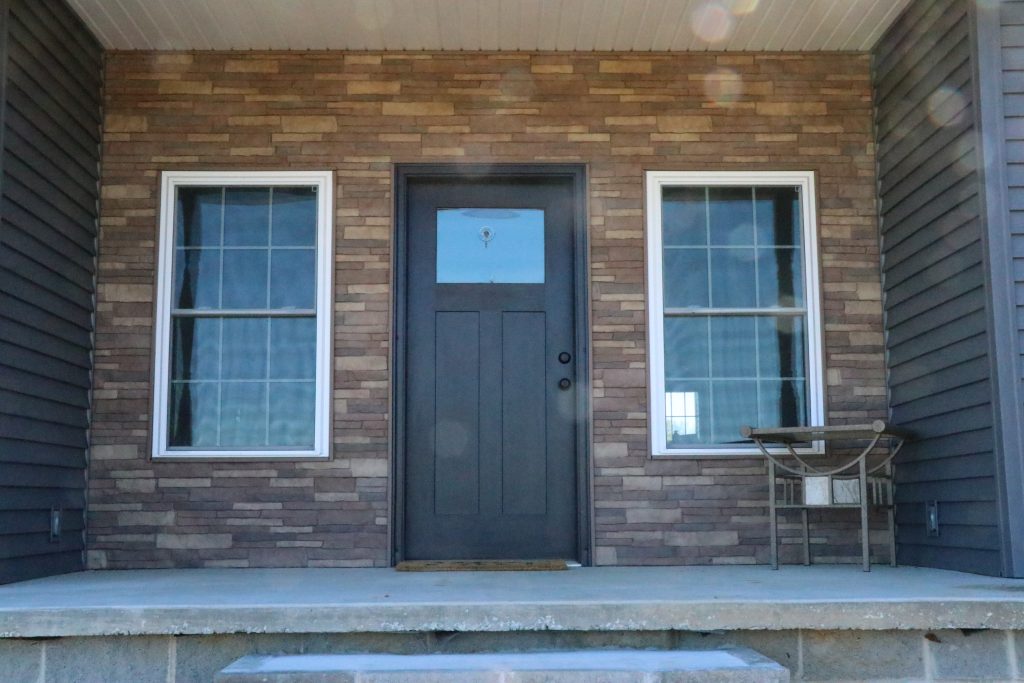 Forgive me for the light specks. I didn't realize those were on there until I uploaded the photos, and you can't hardly go back and shoot a before picture!
They just built their house last year, so everything is still new and fresh and simply gorgeous!
I was able to furnish this WHOLE porch for just $200! Y'all…that is a heck of a deal.
$200 Porch Makeover: AFTER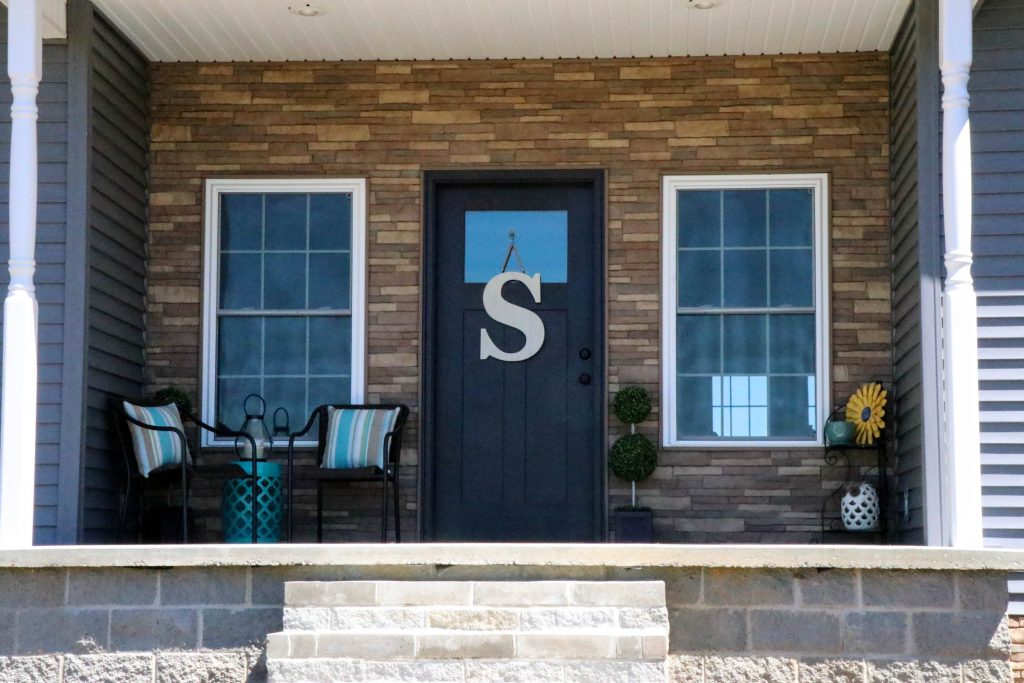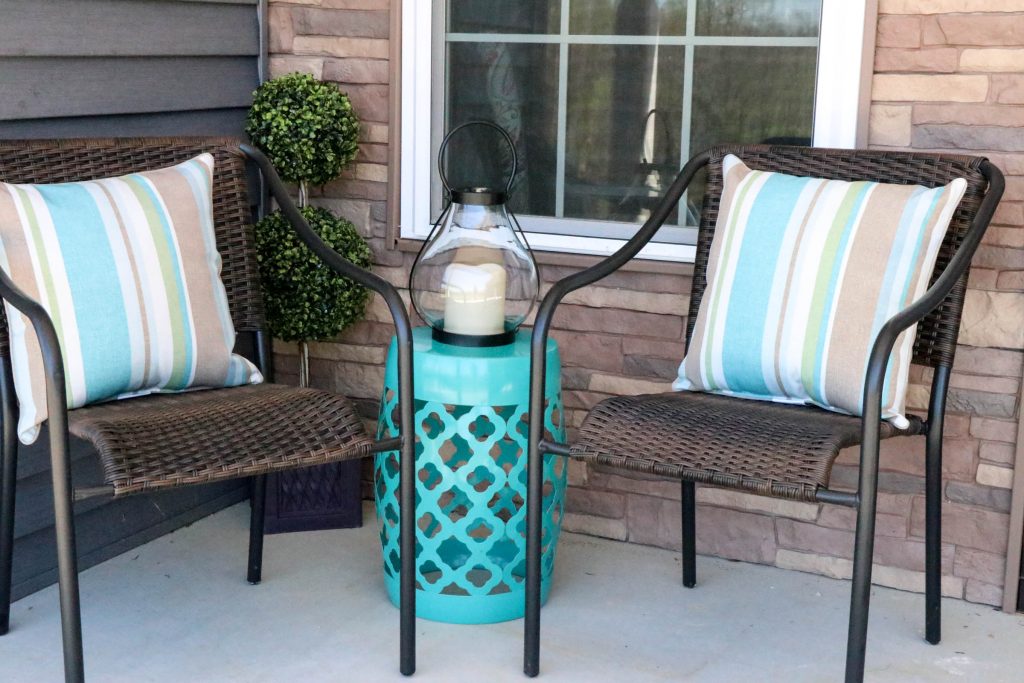 This porch came together soooo nicely! It is fresh and clean with just enough items and color. It looks so much better, and best of all- she absolutely loves it! In the end, no matter how much I love something, all that matters is if my client is happy.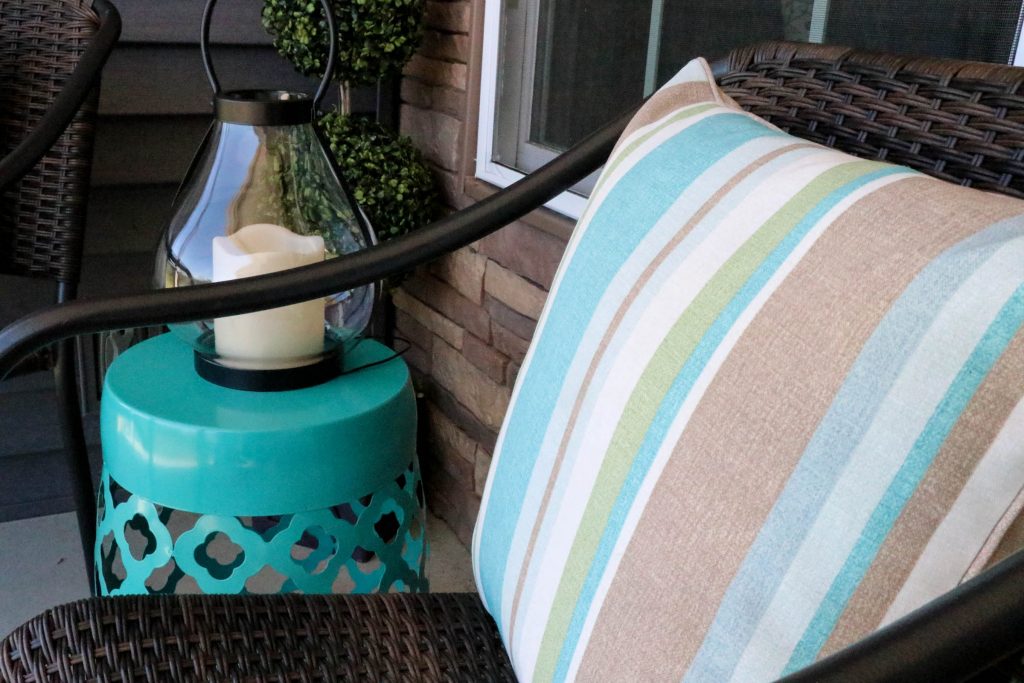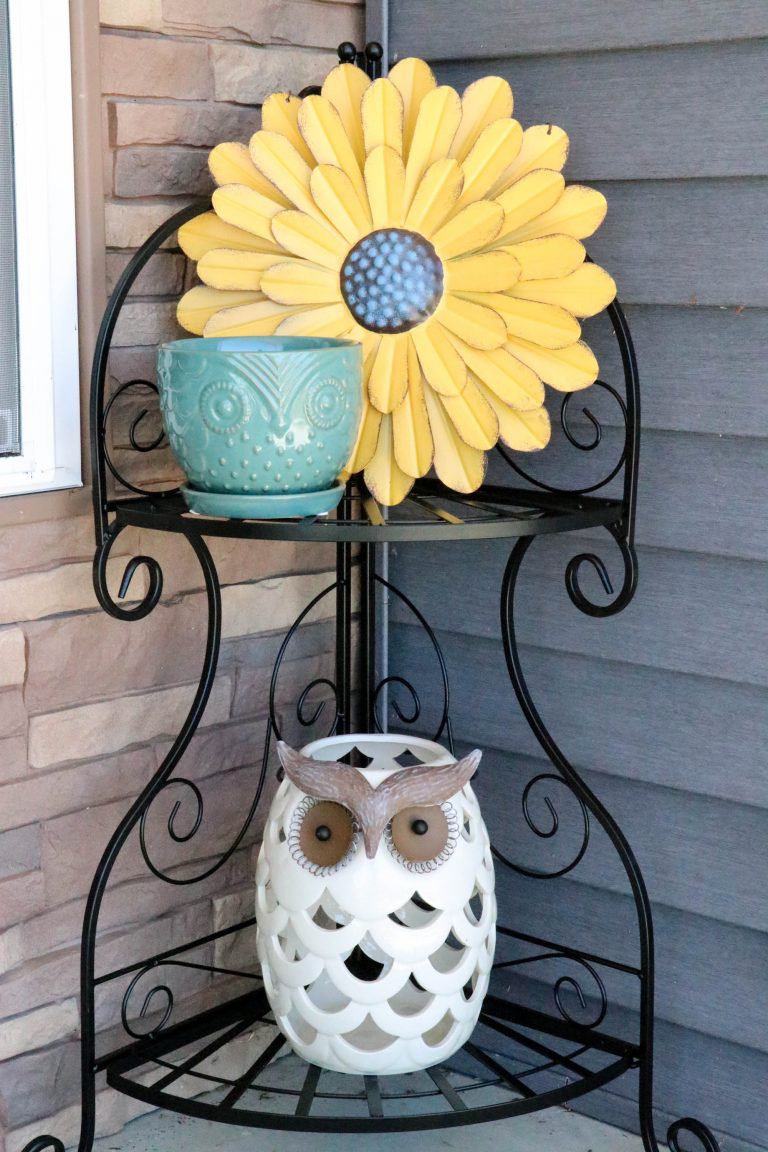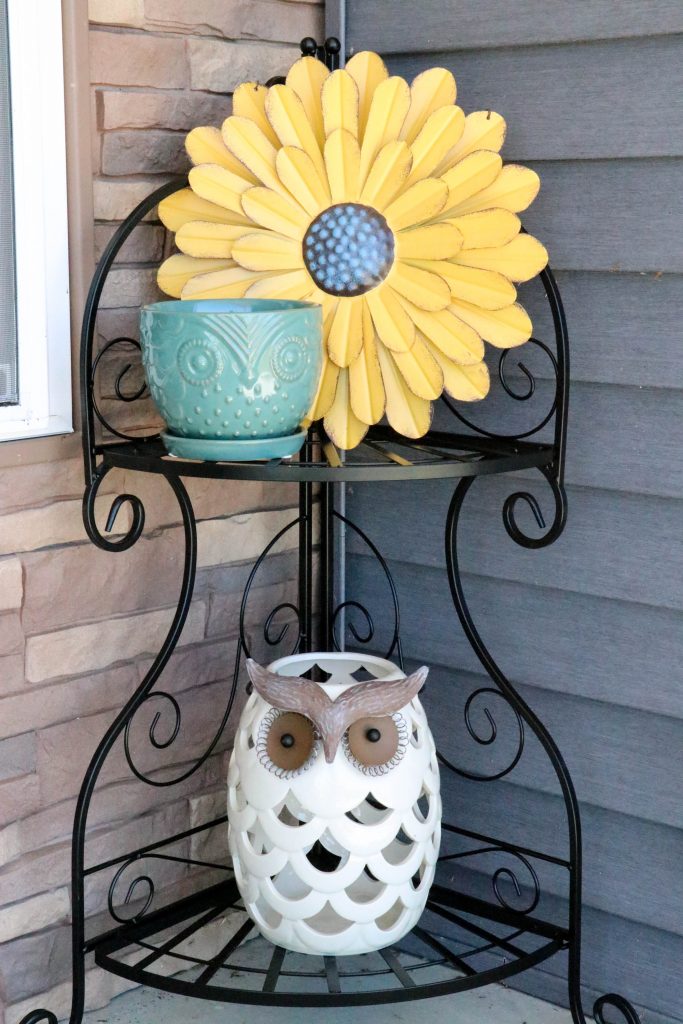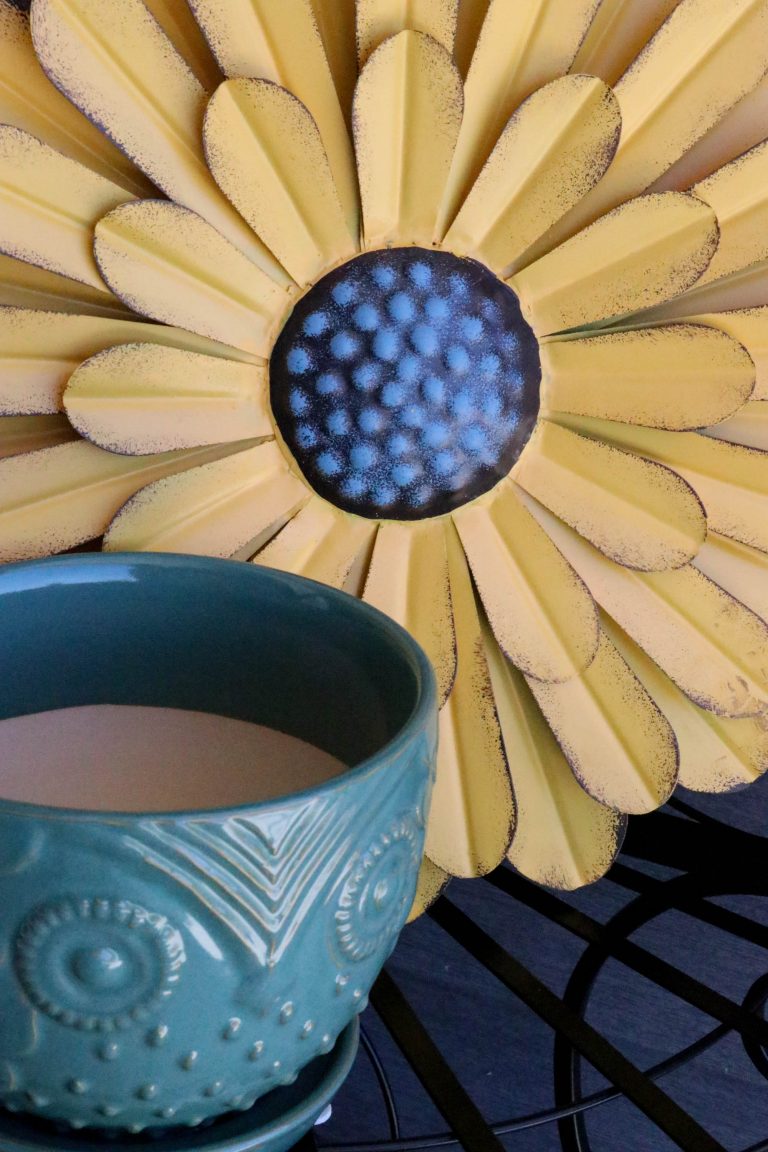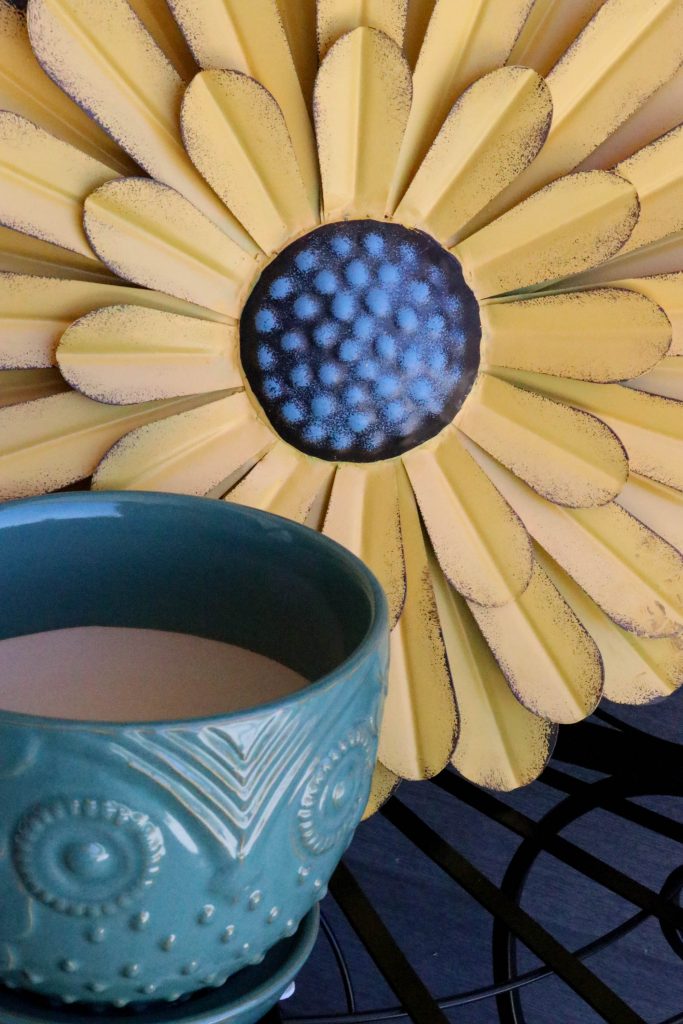 This S is the only item she already had of her own, so it doesn't count towards the $200 budget. It looked perfect on the door, so I was glad she had it laying around! Sometimes, less is definitely more.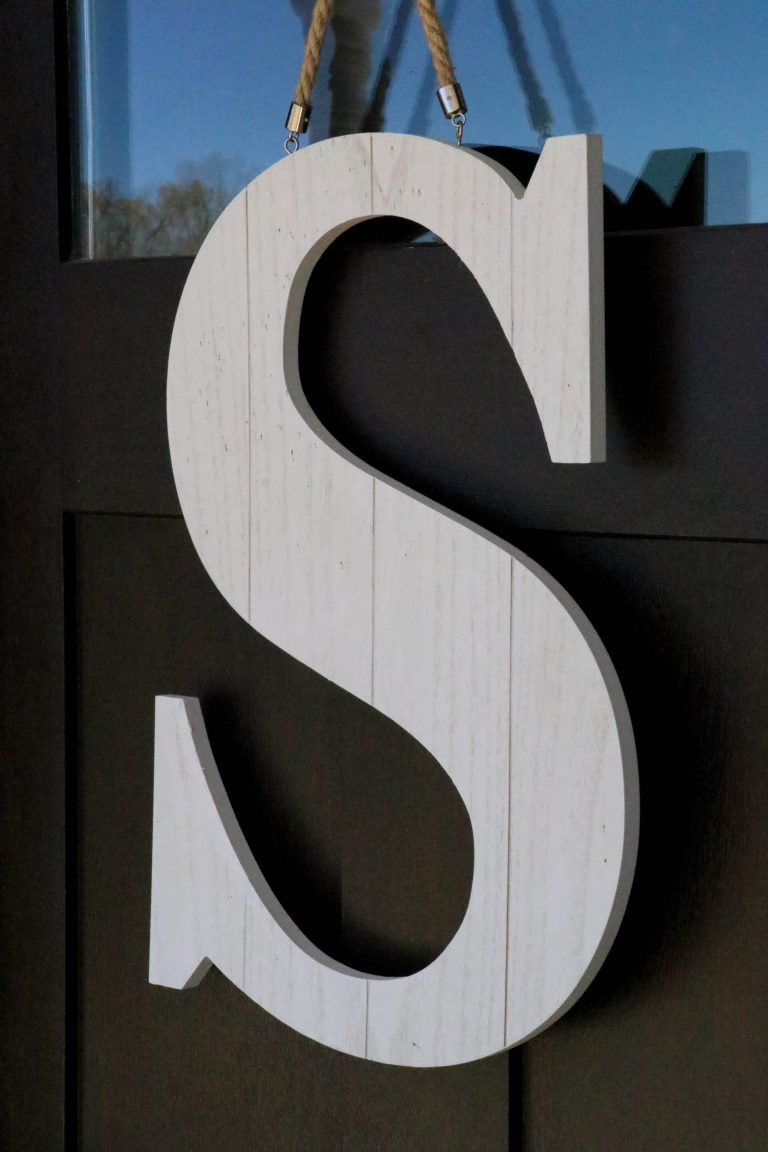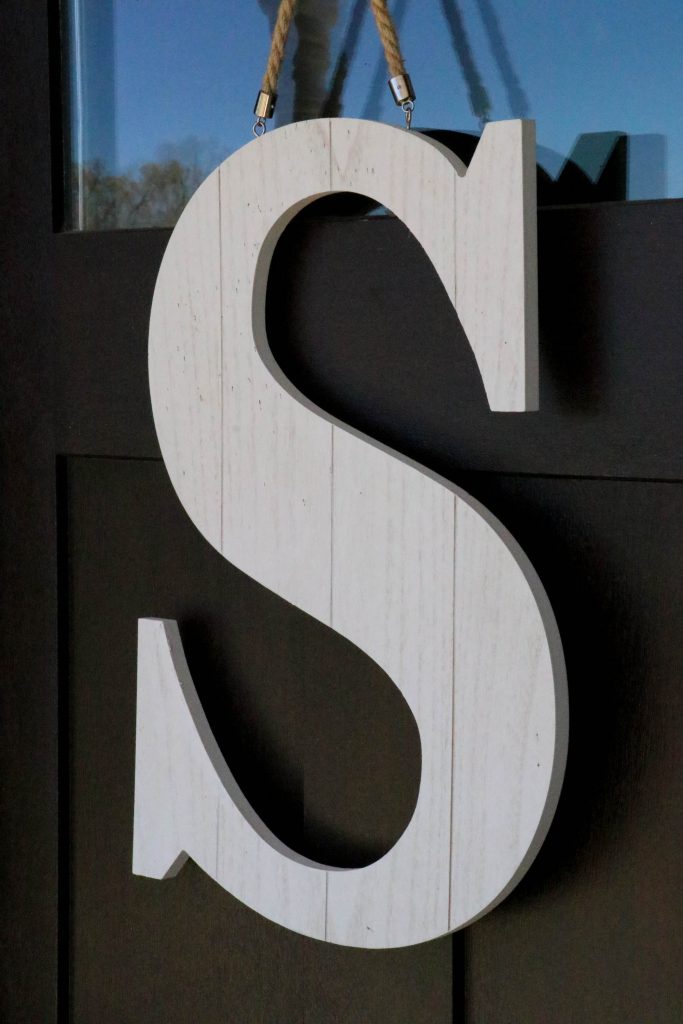 What do you think? Don't you love the simplicity of it? It looks to me like the items were made for this porch.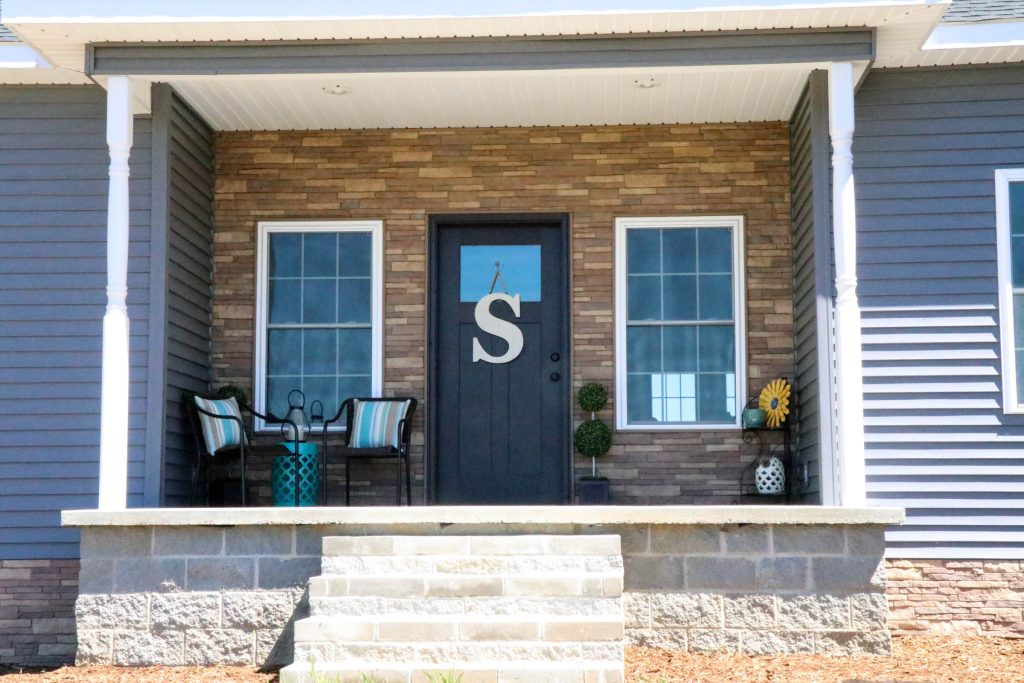 I hope you feel inspired! You absolutely do NOT have to have an outrageous budget to have a beautiful space…and also, please remember this- many times LESS is more. I have to remind myself that a lot because I am not a minimalist when it comes to decorating. I love sit around stuff…and I probably always will. But, with outdoor decorating, I sincerely believe less is more, especially on a front porch that people will be seeing from the road. You want enough to grab attention but nothing that will be too "busy".
Now, let's discuss these items. I looked around at several places for outdoor pieces that would fit my budget. I also looked online. While I found things that I liked, I ended up finding EVERY SINGLE item at Big Lots! Can you believe it?? I had figured I would buy from lots of places like I usually do, but they had the best prices and the best selection for what I needed, so I was able to shop in one place only!
Now I am feeling inspired to go tackle my outdoor space! That is….when I have one again 😉
Pin for Later!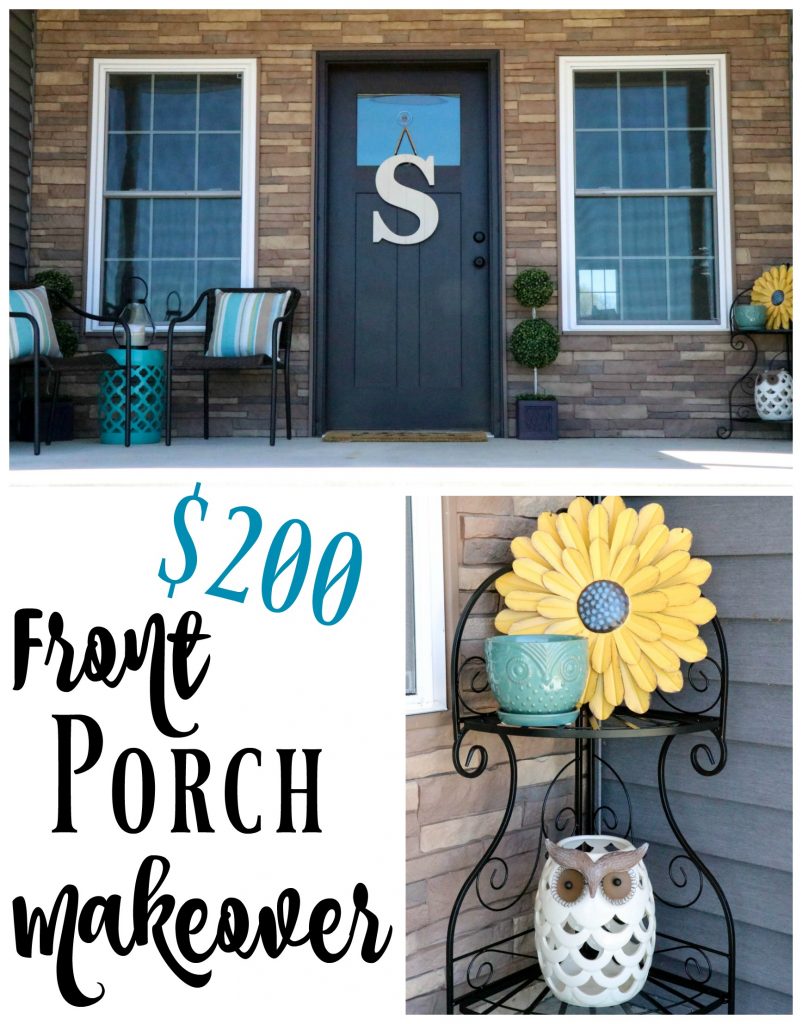 Follow along on Social Media!
Follow along by Email!