The other day, while browsing the web, I came across some silverware from Anthropology. I thought they were really neat, but I would never want any to actually use (too fancy for me)…and let's face it, they were NOT in my meager budget anyway.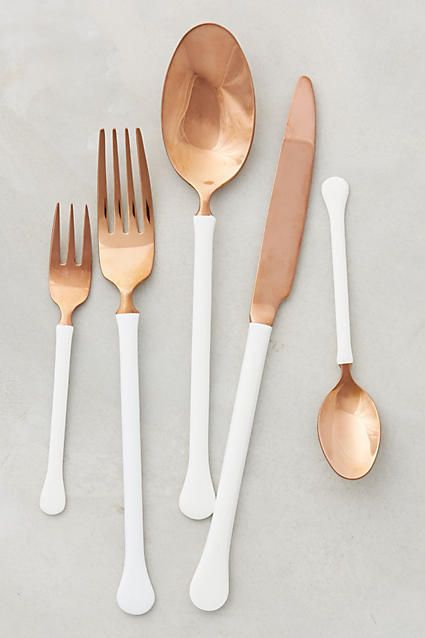 They did inspire me, though! I had been wanting to do some new kitchen art, and I knew these could be DIY'd in a little different way!
I had 4 random forks left over from my last kitchen project (See HERE), so I decided to use them for this project instead of buying more.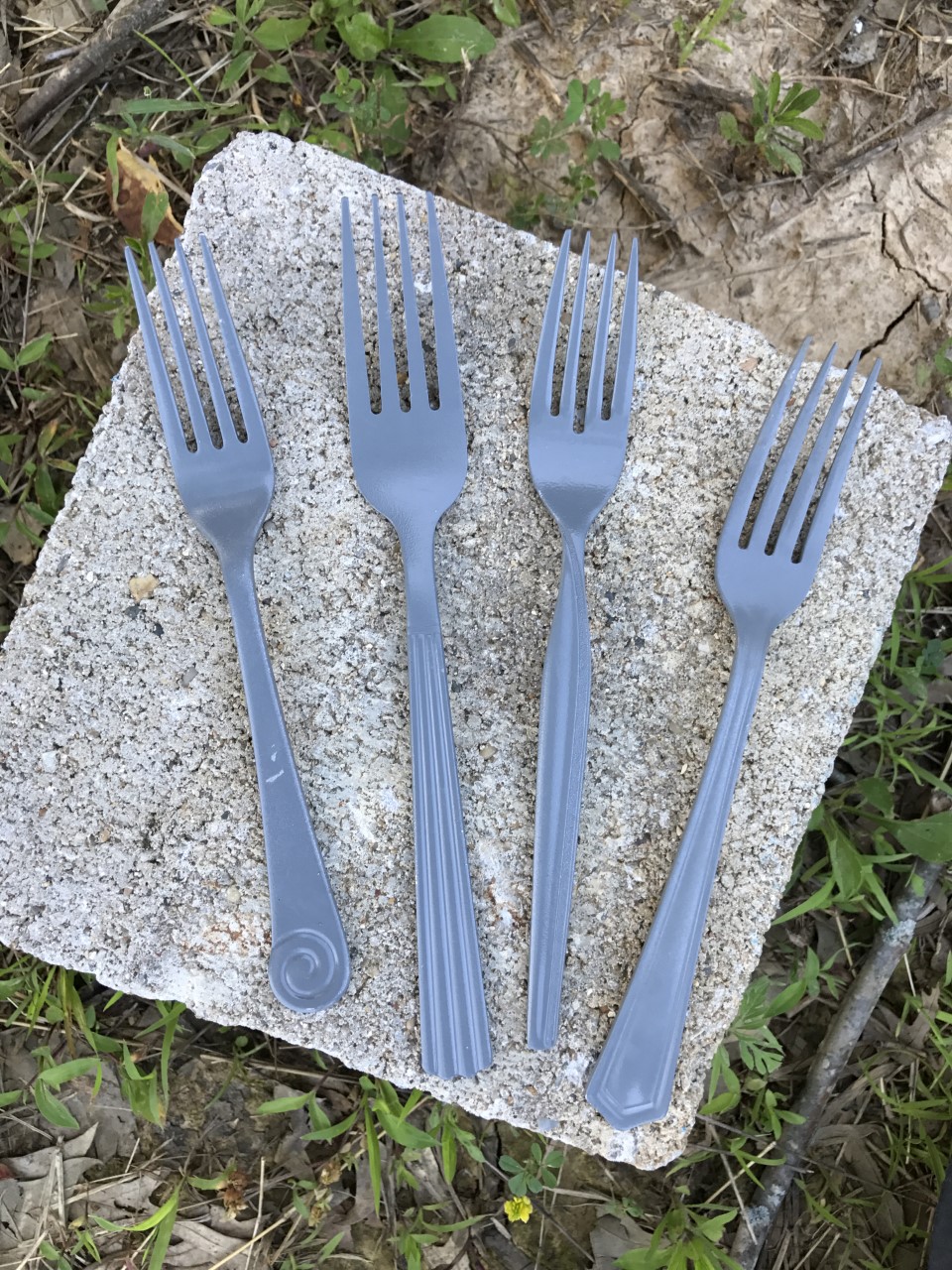 I also had found this awesome shadow box frame from Hobby Lobby on clearance for $8.50, with a 12×12 opening, which would work perfectly for my scrapbook paper! I knew I wanted the background to be a fun pattern, so I chose the black polka dots.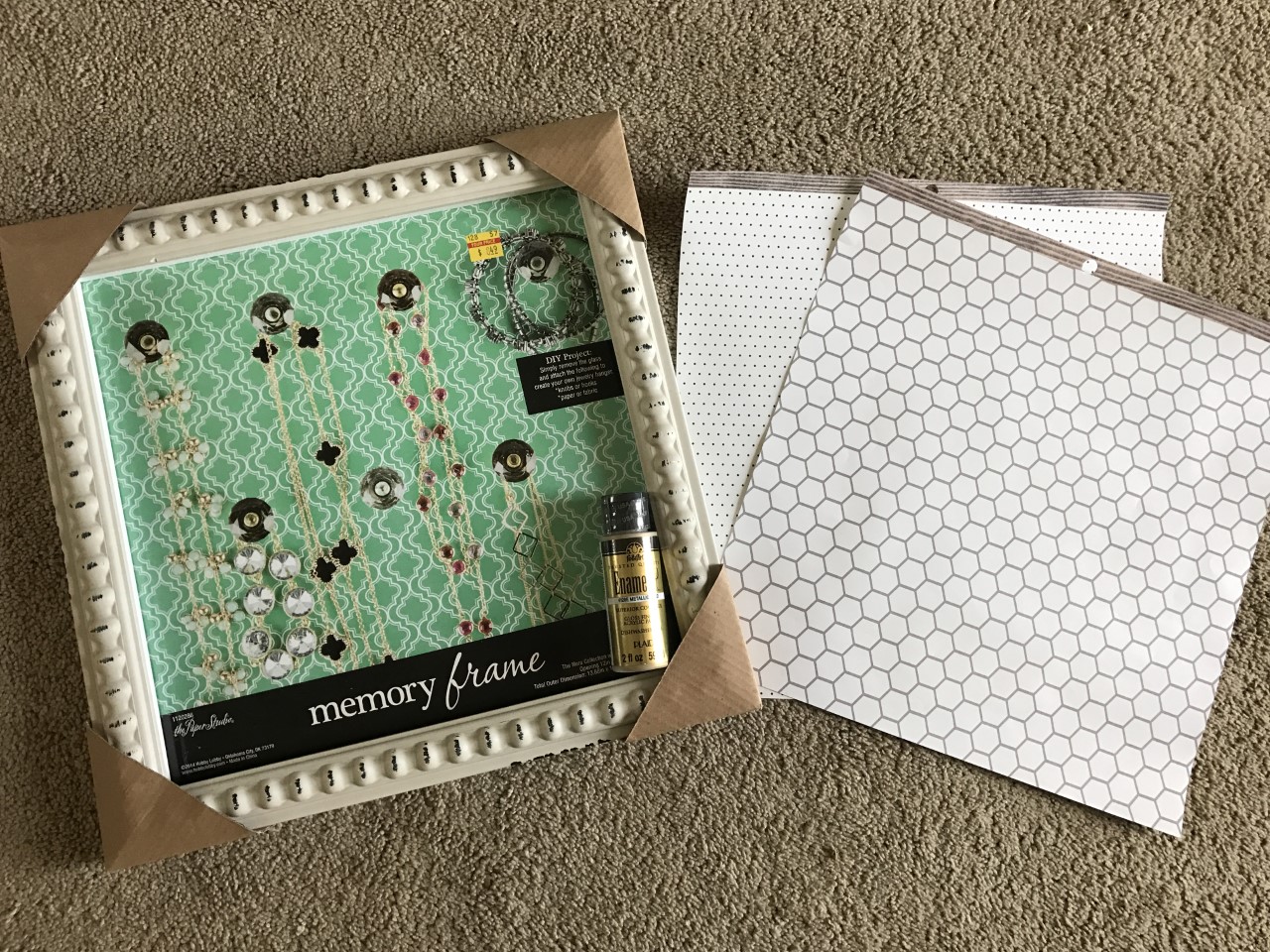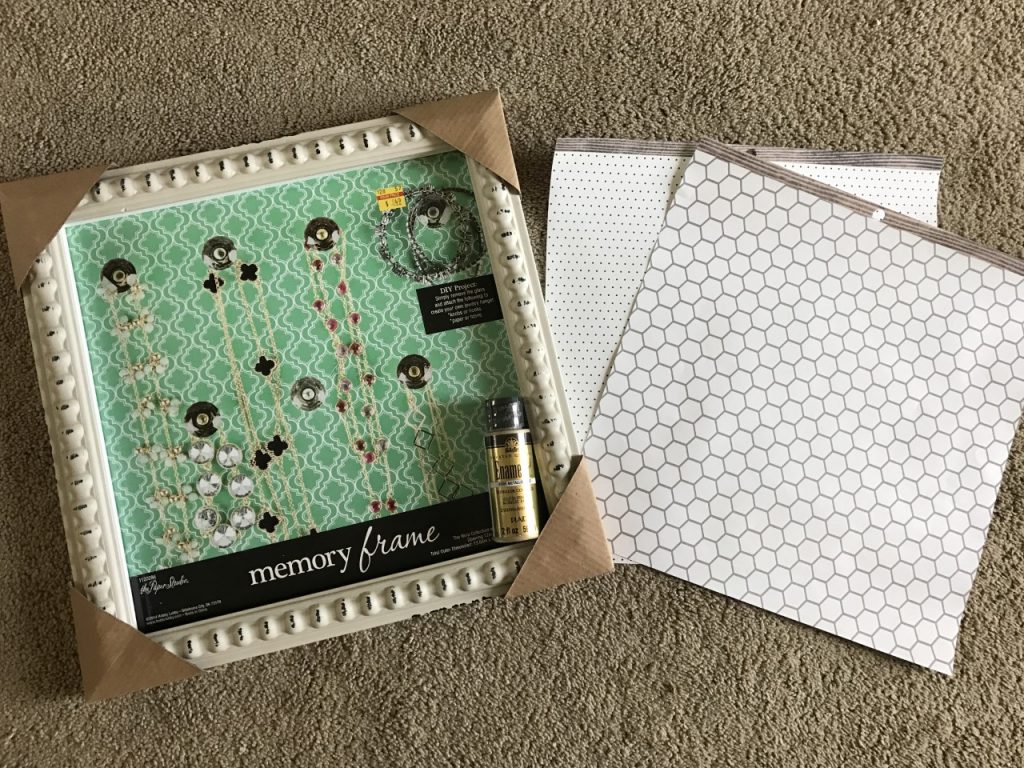 I decided to use aqua spray paint on the forks instead of white, just to give a more "fun" vibe to the project, plus…I am an absolute sucker for aqua- and it would go better against my paper choice.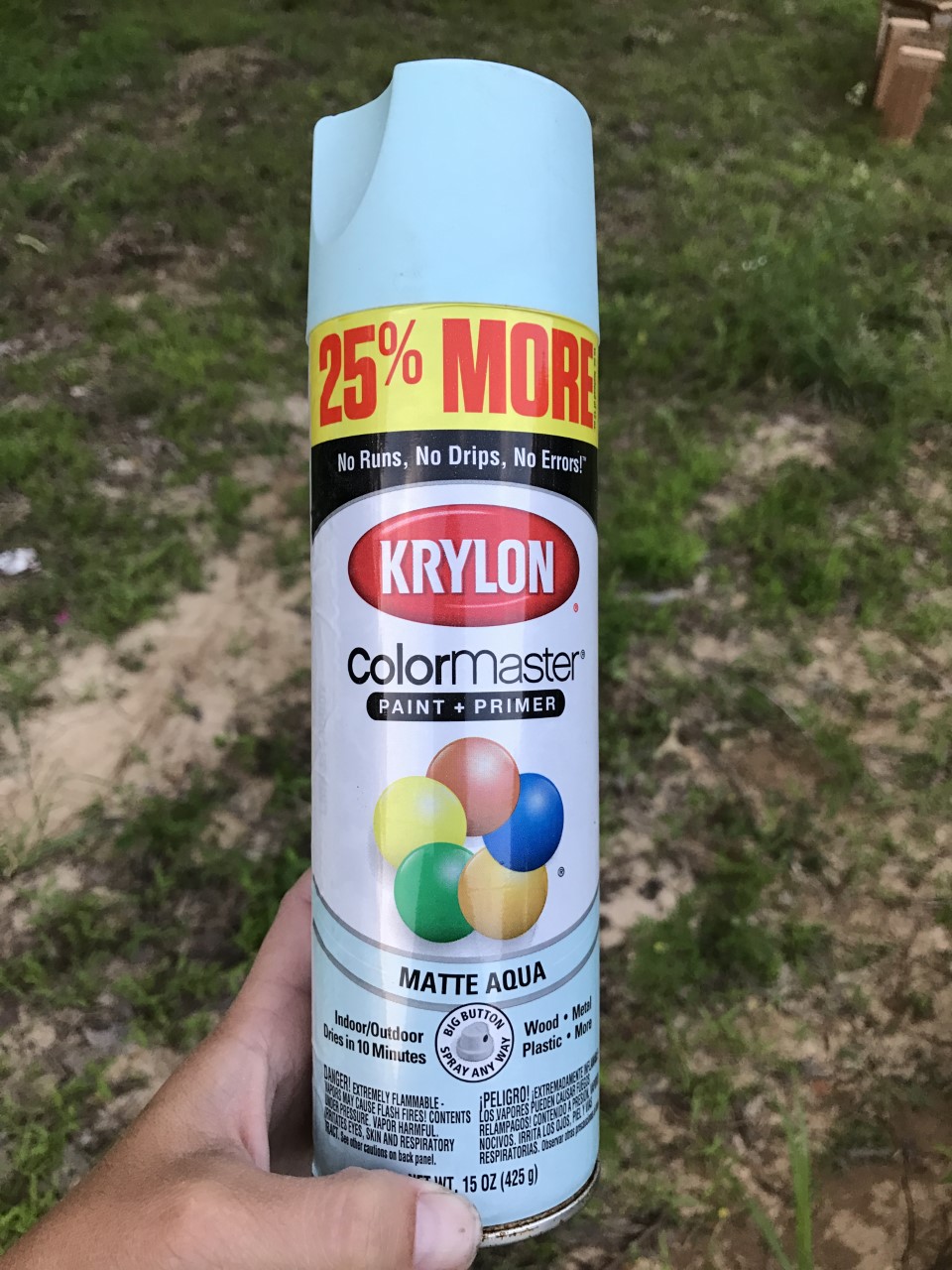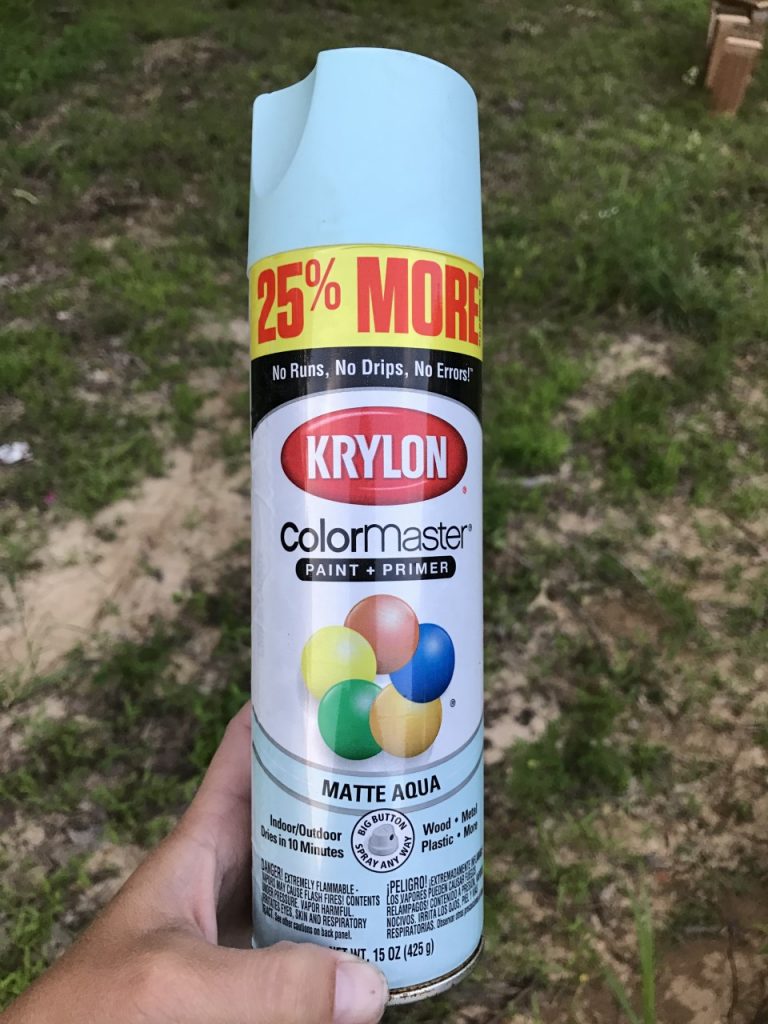 I sprayed the forks down with 2 light coats of the spray paint…and they were good to go.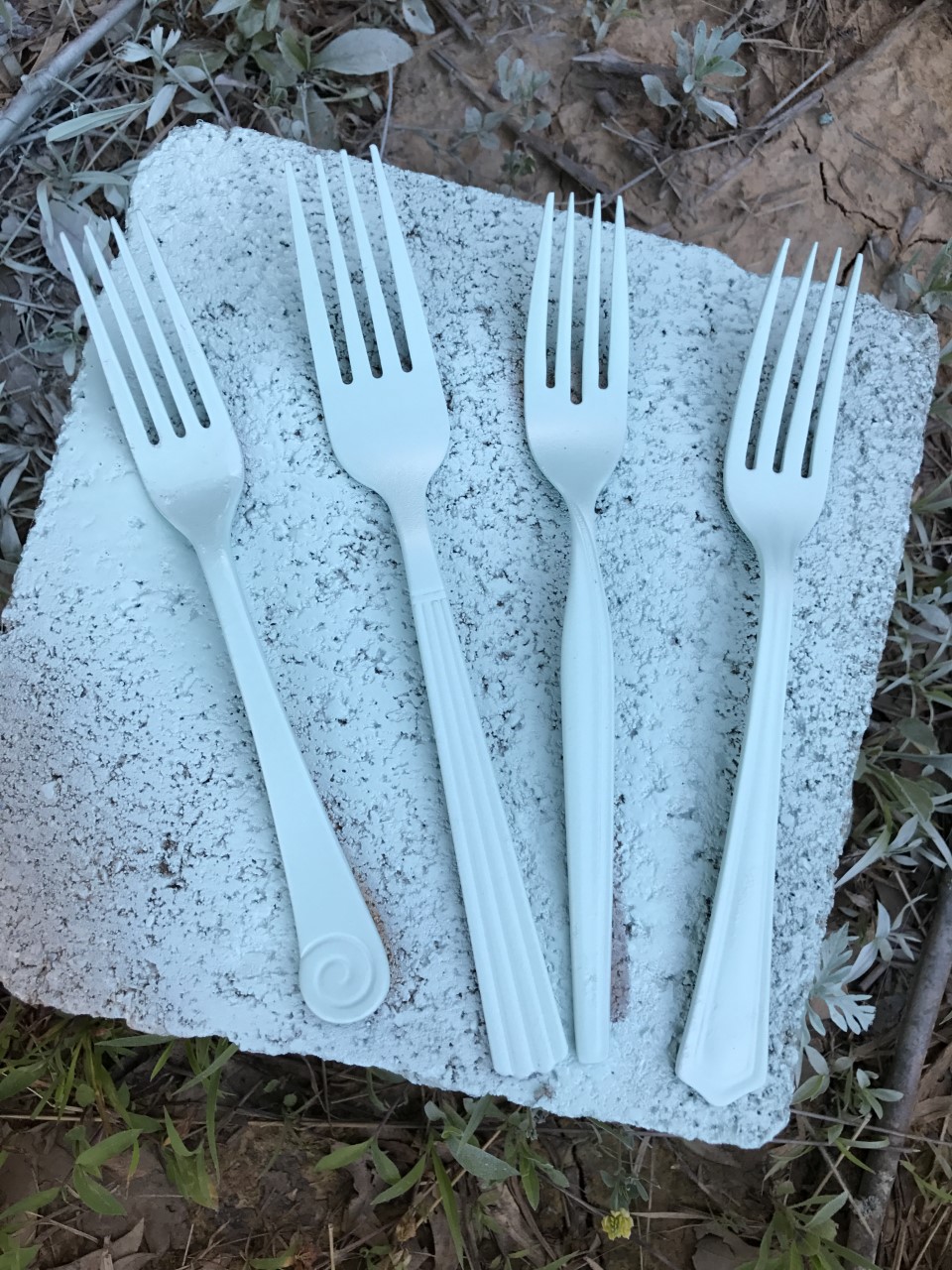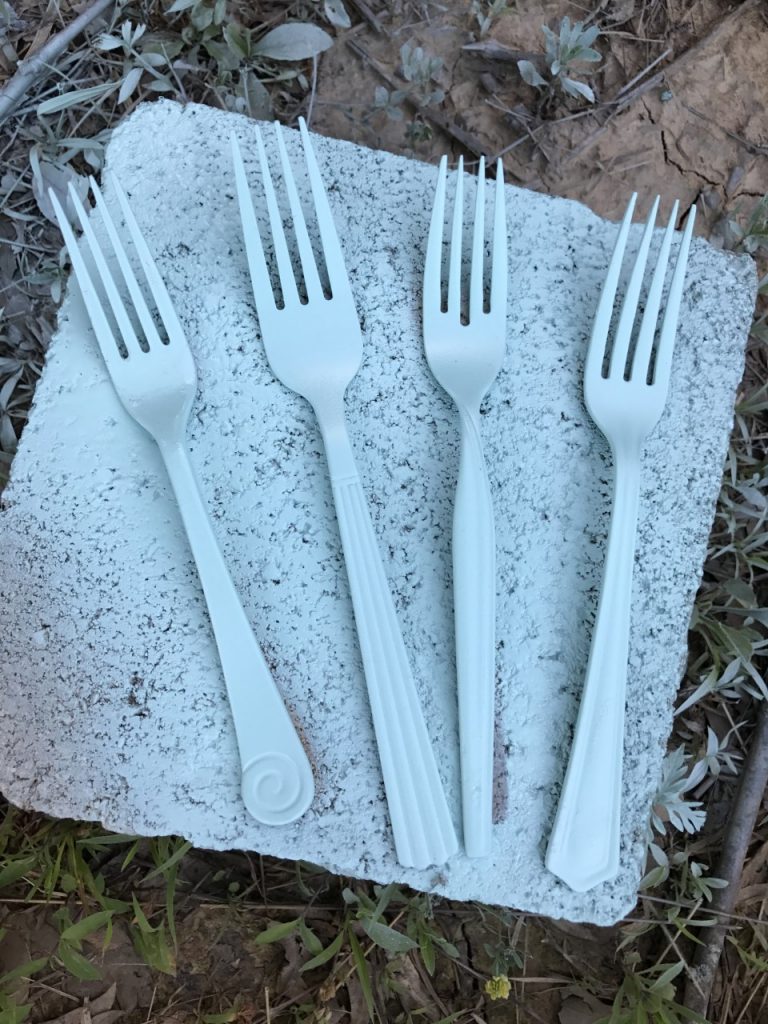 When they dried, I brought them inside and dipped them into my gold acrylic paint and smoothed them out with my paint brush (any little brush will do).
I poured the paint into a little cup to dip. Sorry, no pic of this step! oops.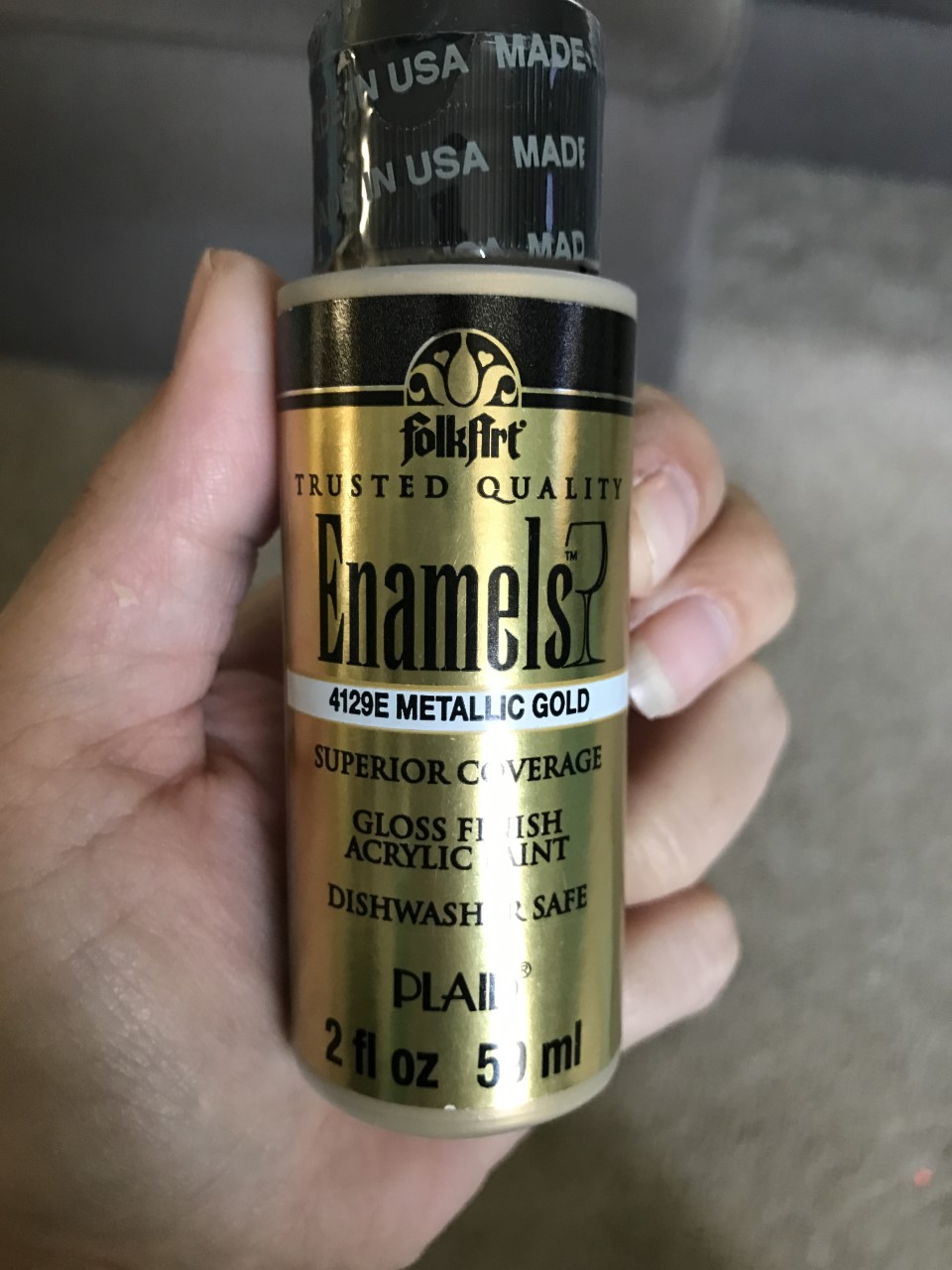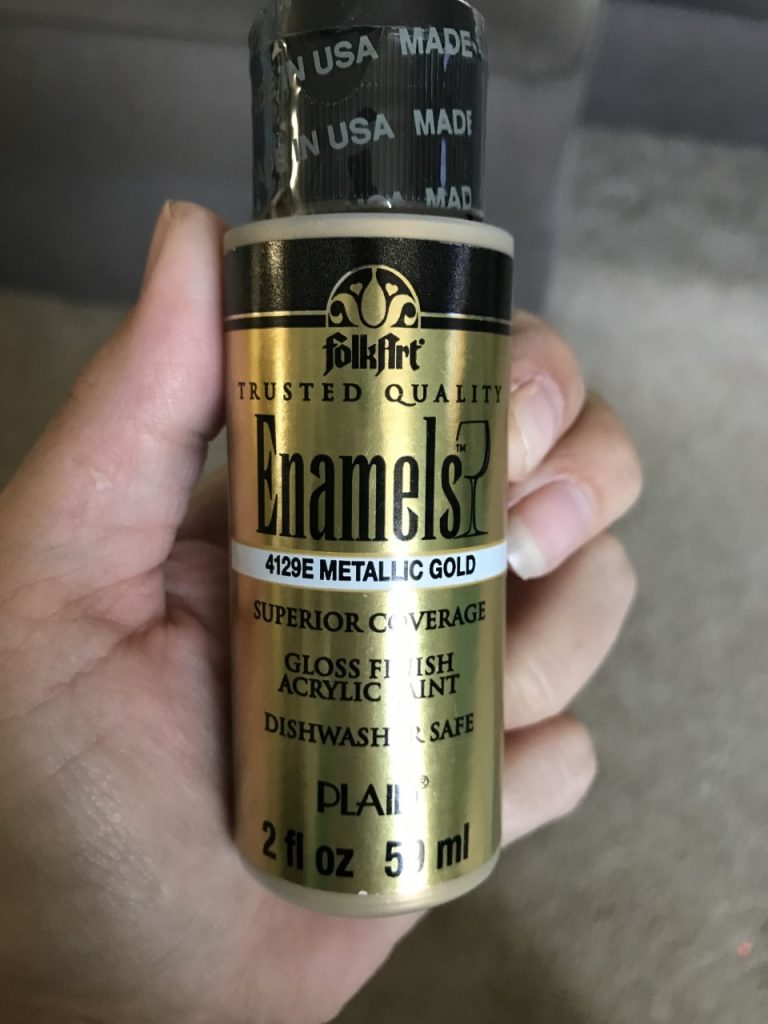 While the paint was still wet, I took some iridescent glitter that I had on hand and covered the gold paint.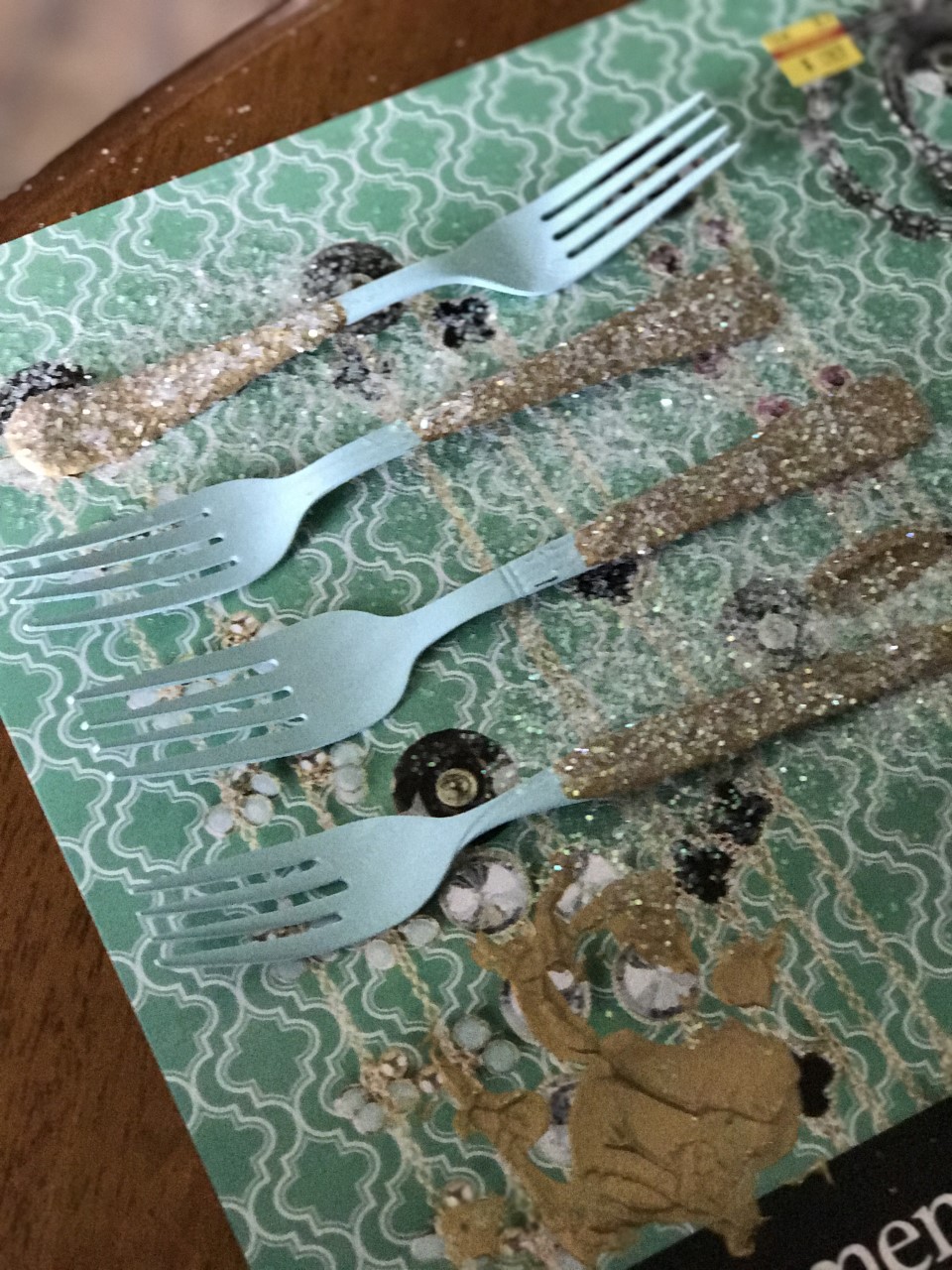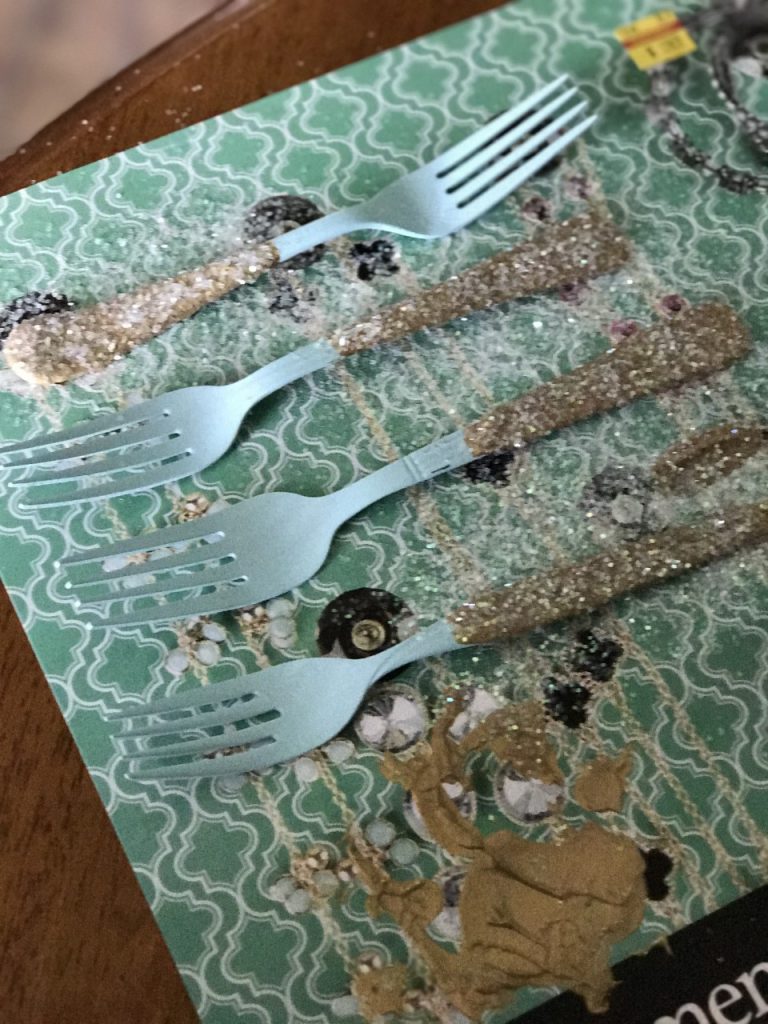 Once all of that dried (30 min tops), I hot glued the forks onto my paper.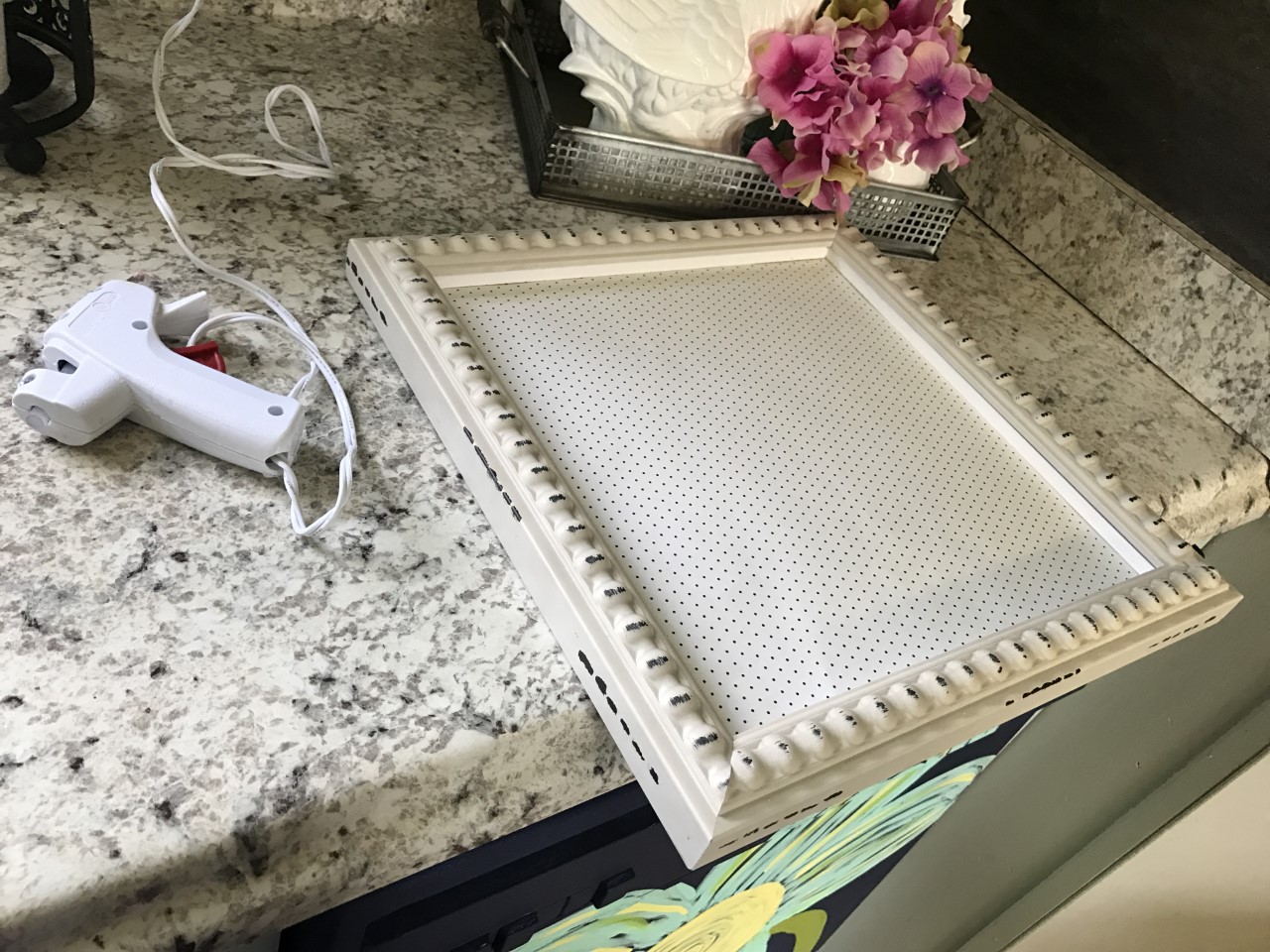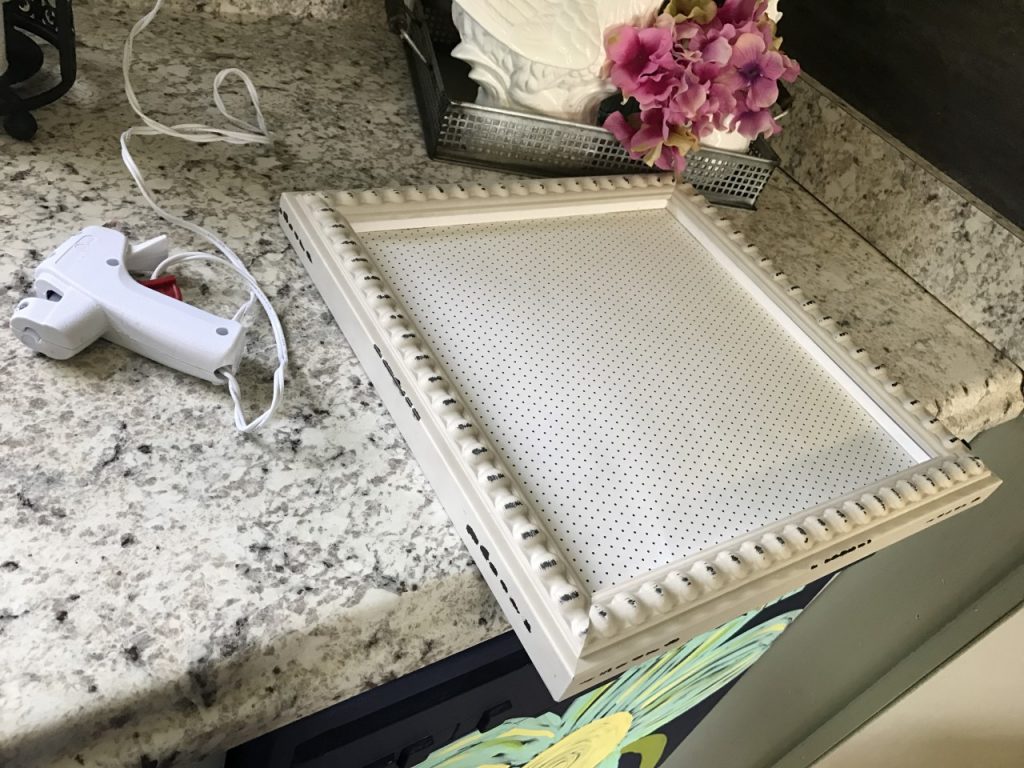 VOILA! It isn't everyone's taste, but I feel like it turned out super cute!!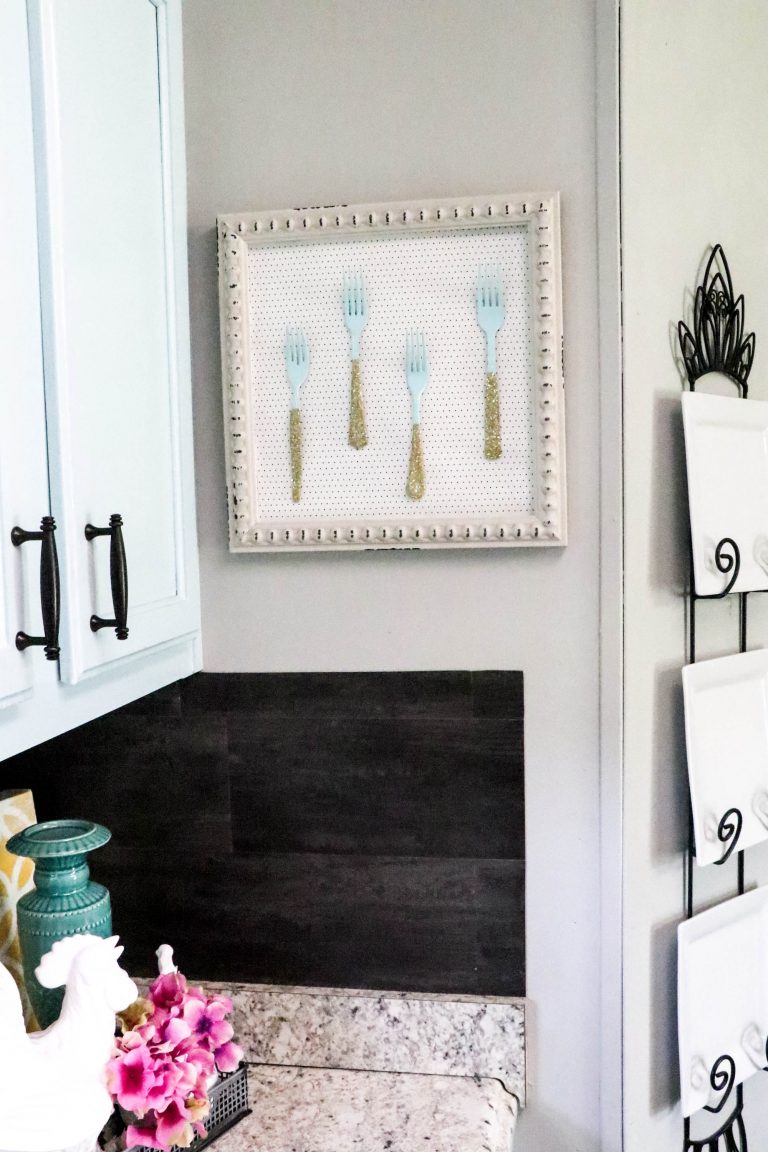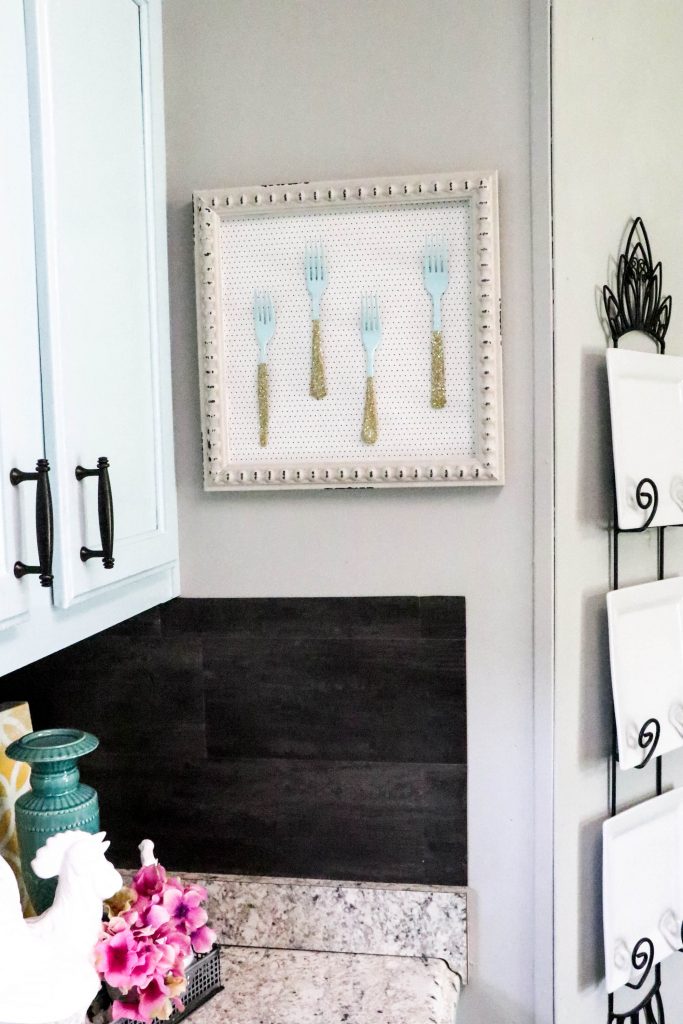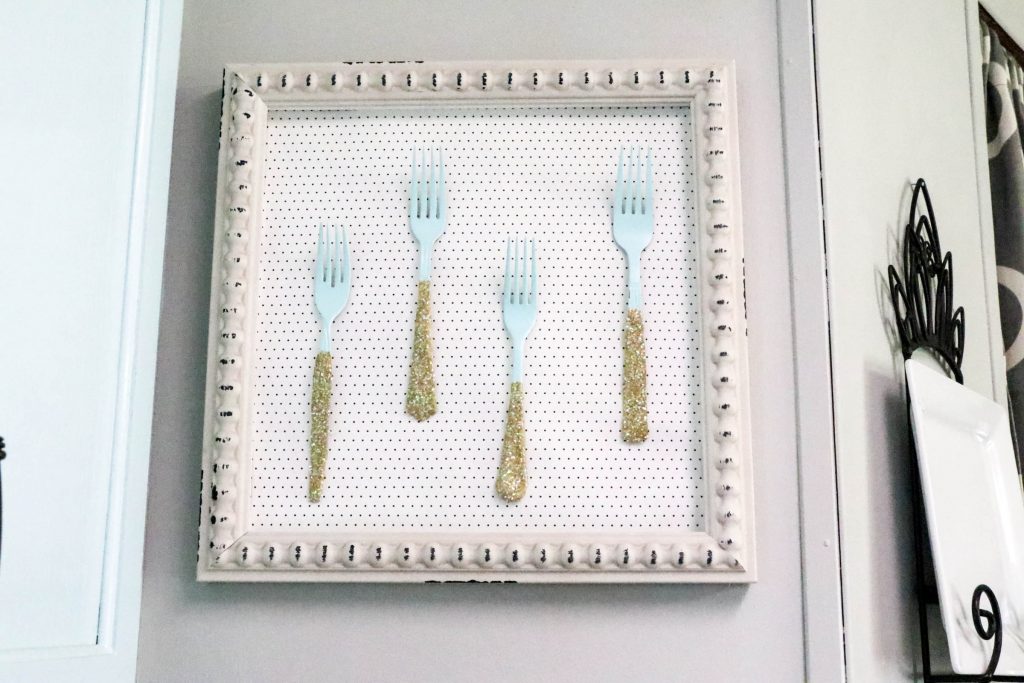 I am thinking of painting the frame, but I haven't decided yet. I may do a black over the white with distressing…or I may leave it. What do you think?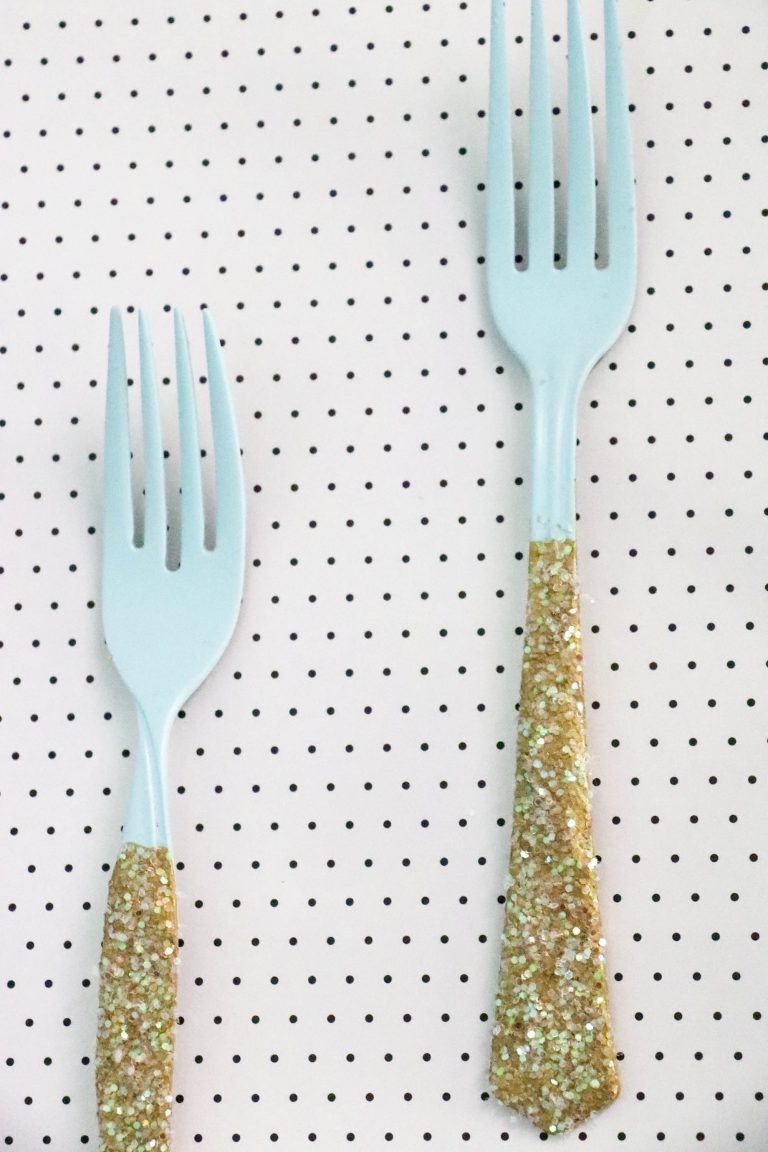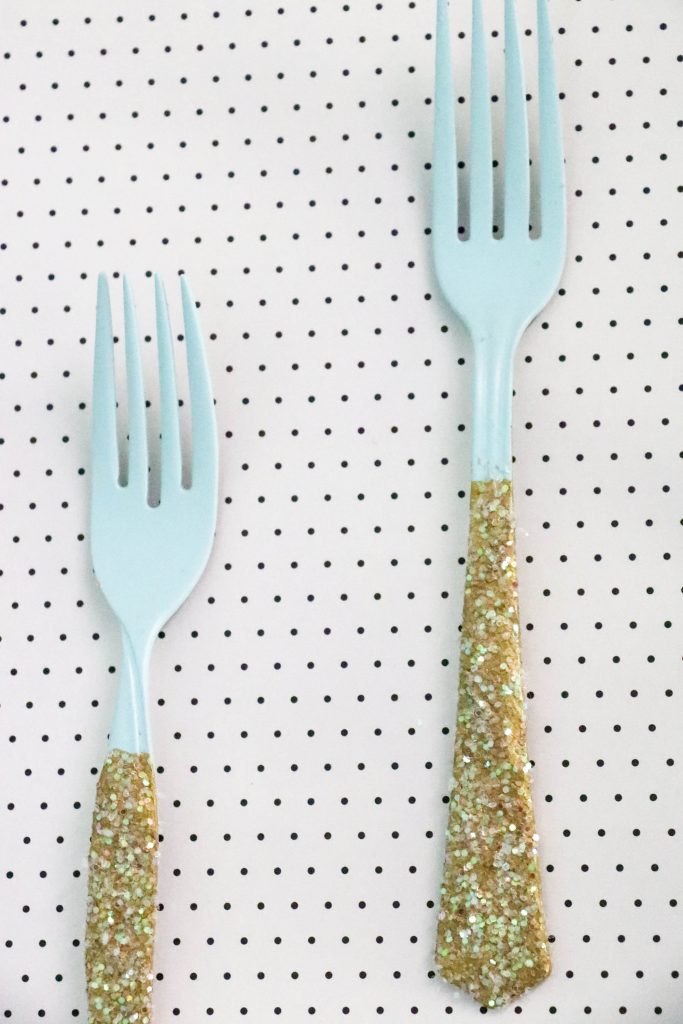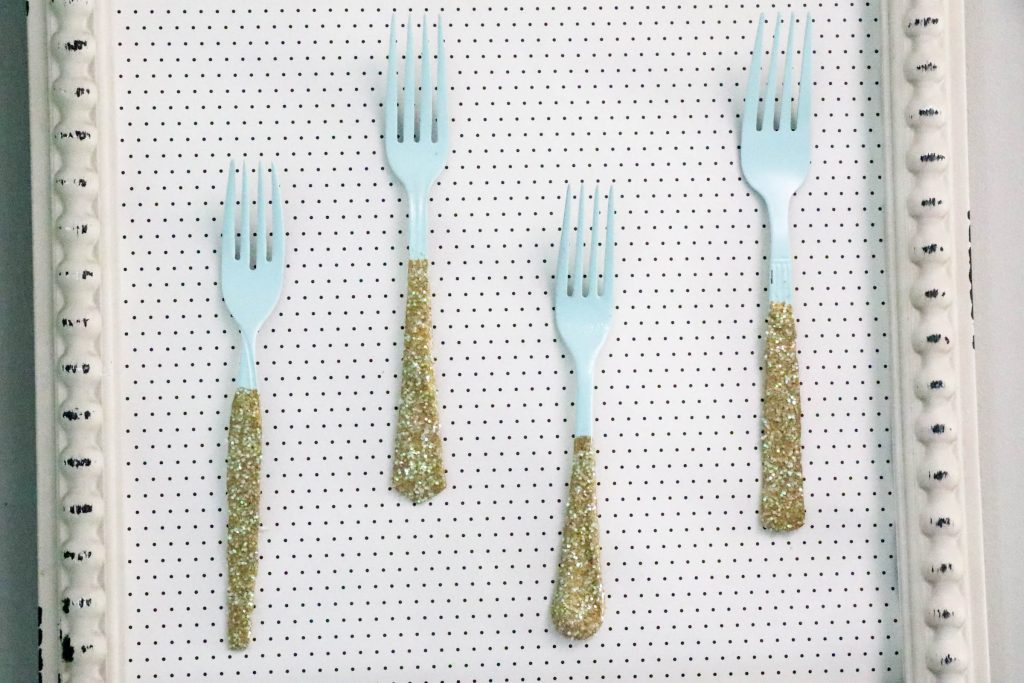 What a fun, fast, easy and cheap kitchen art project! You can tailor this to your own design style very easily, so what are you waiting for?!?!
PIN FOR LATER!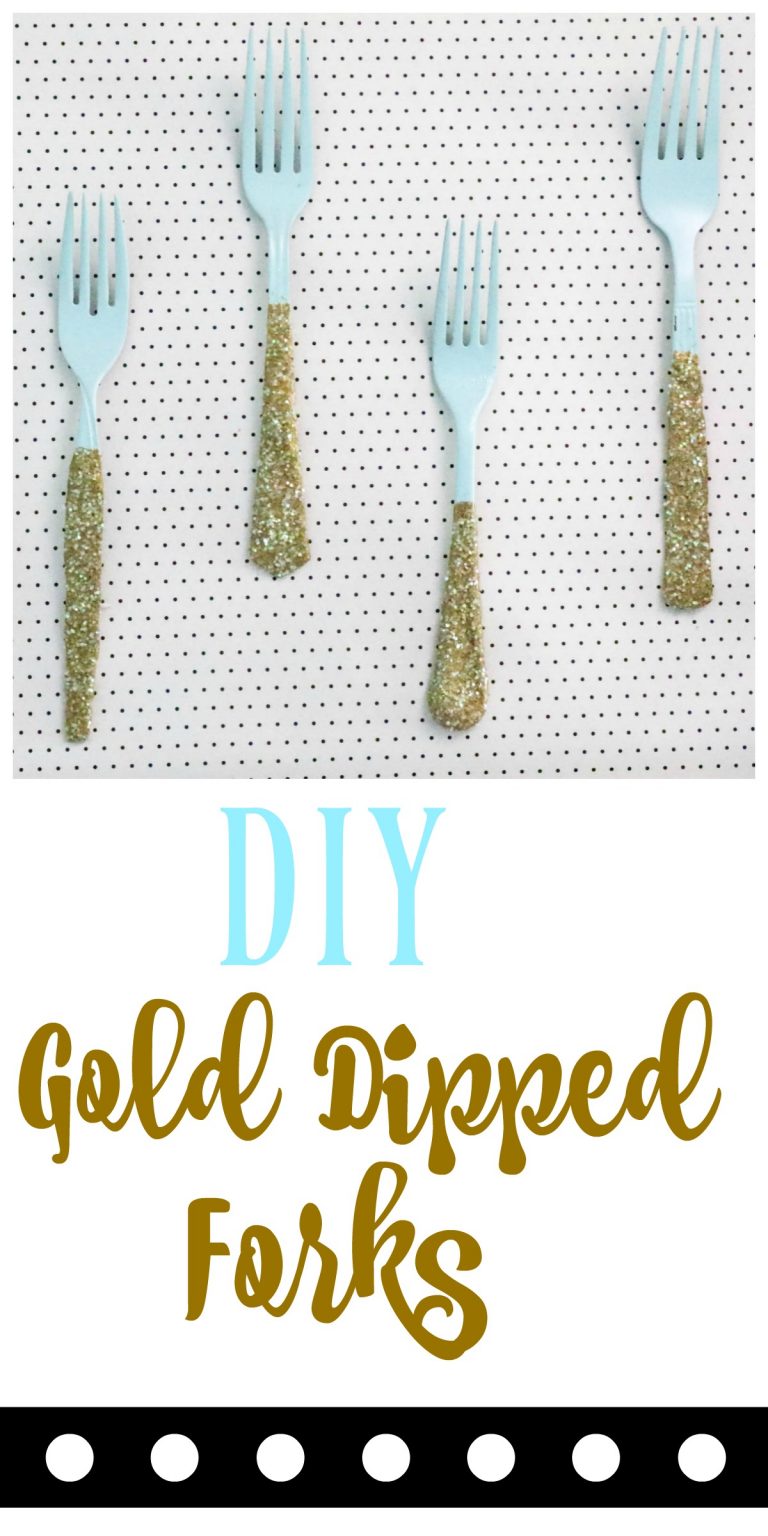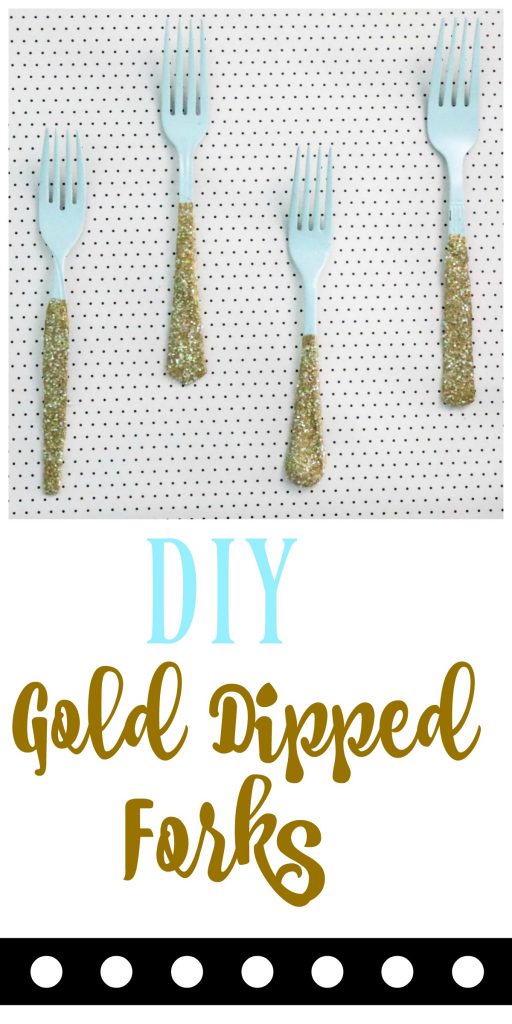 Follow Along for more fun DIY adventures!


Follow along on social media:
Facebook/Twitter/Instagram/Pinterest