Halloween decorations are so fun! I just love the black and white decor, and I think it is SUPER fun to decorate my coffee bar for the season!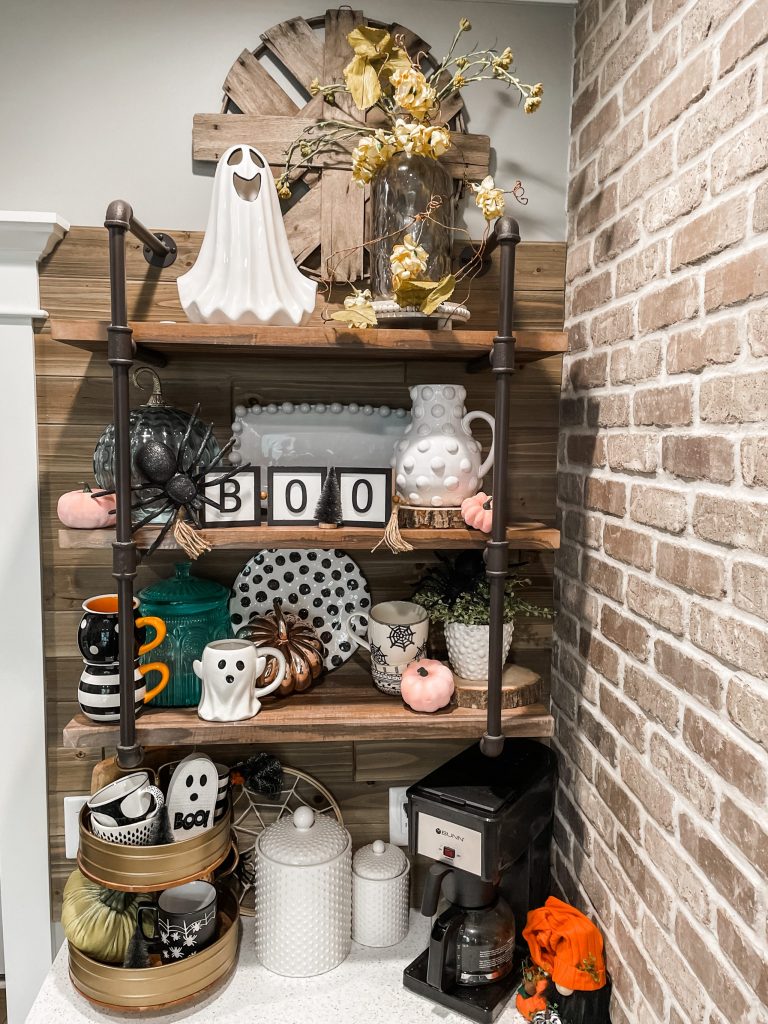 Come take a quick little tour at what my coffee bar looked like this Halloween! Feel free to ask me where I got things, if I fail to say in the blog!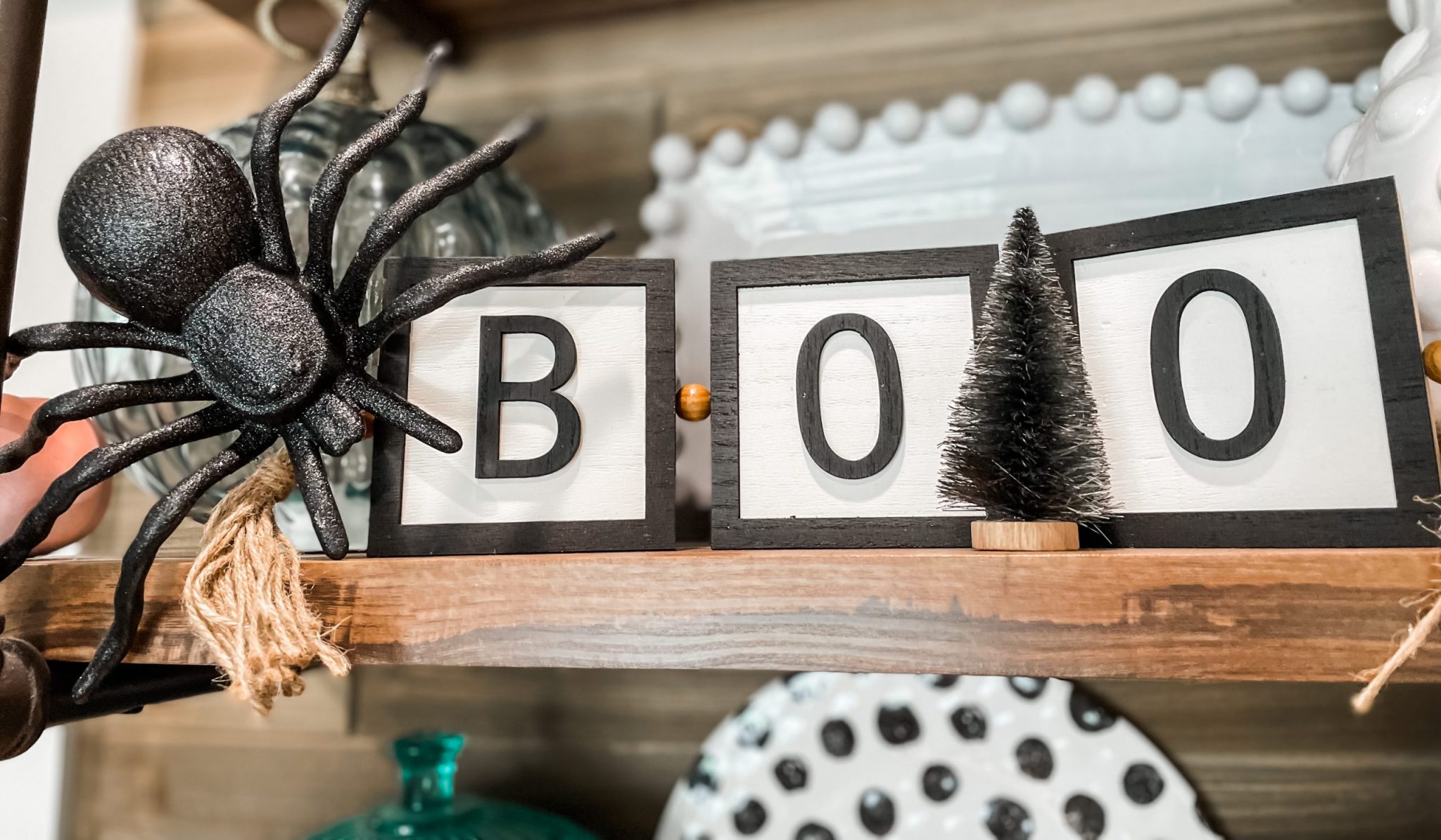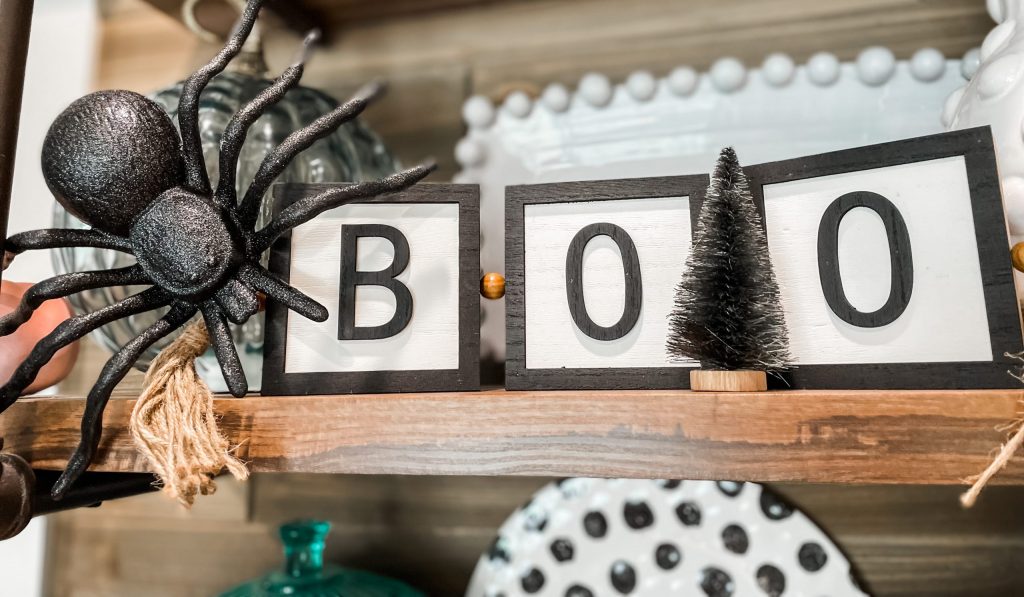 How cute is the BOO sign?! I am drawing a BLANK on where I got it, but I THINK it came from Big Lots! The big spider is Dollar Tree! I love just hanging them around different places!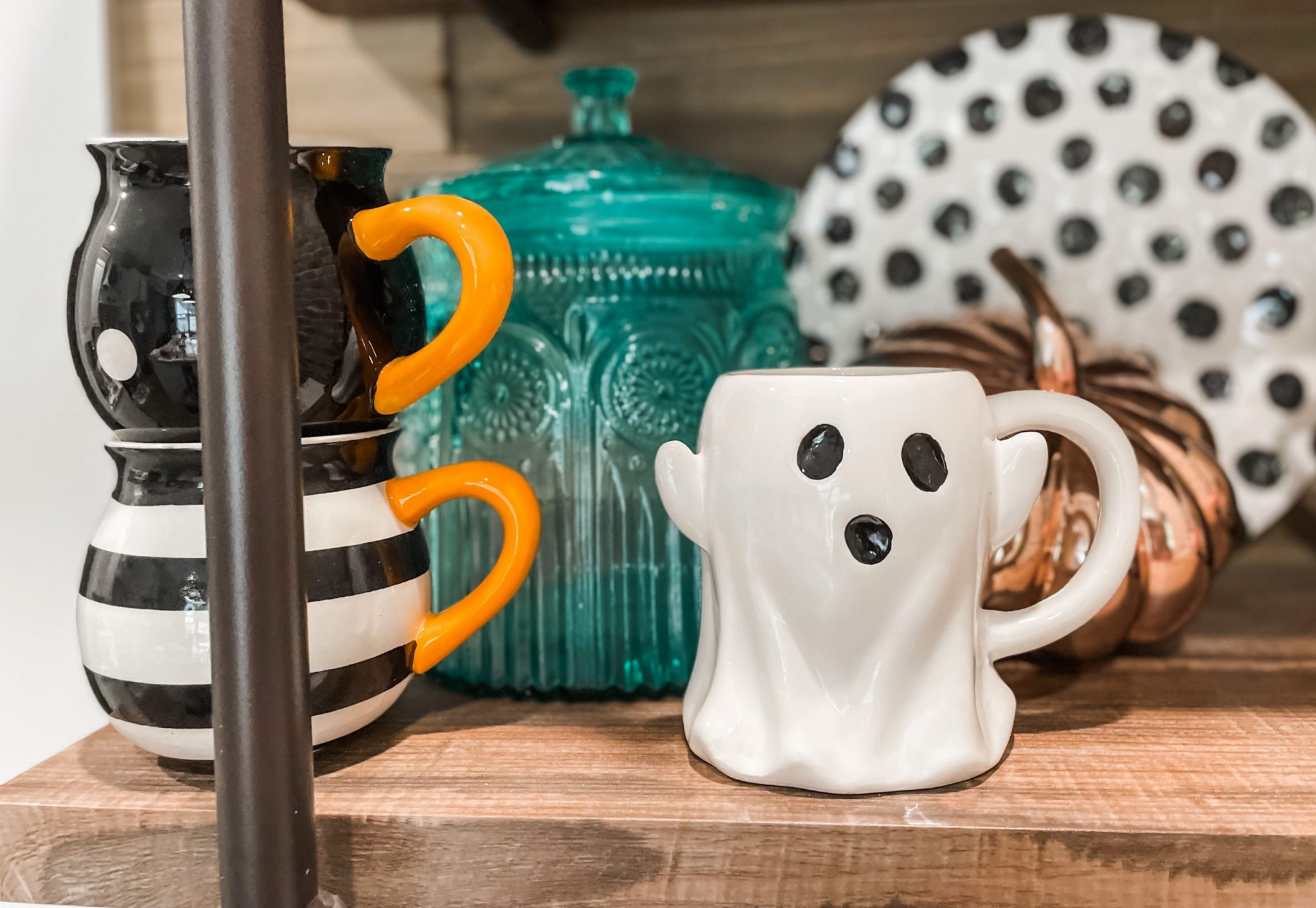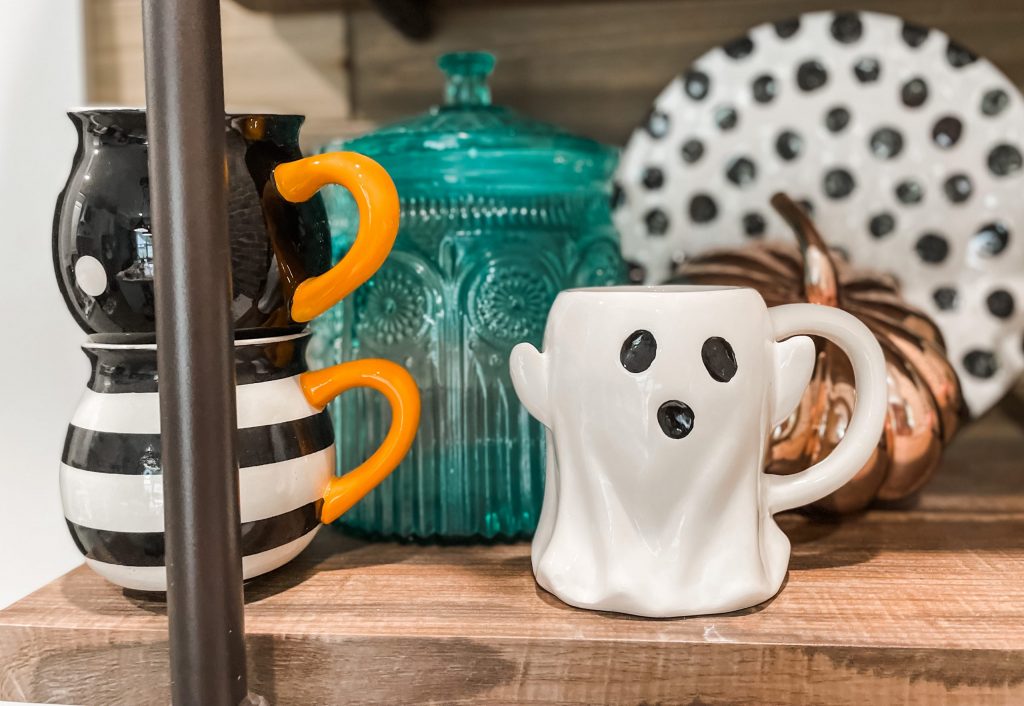 Those 2 fun mugs on the left are from Marshalls and I love them so much! The ghost mug is ADORABLE too! I wish I could remember where he came from! He was cheap! I remember that.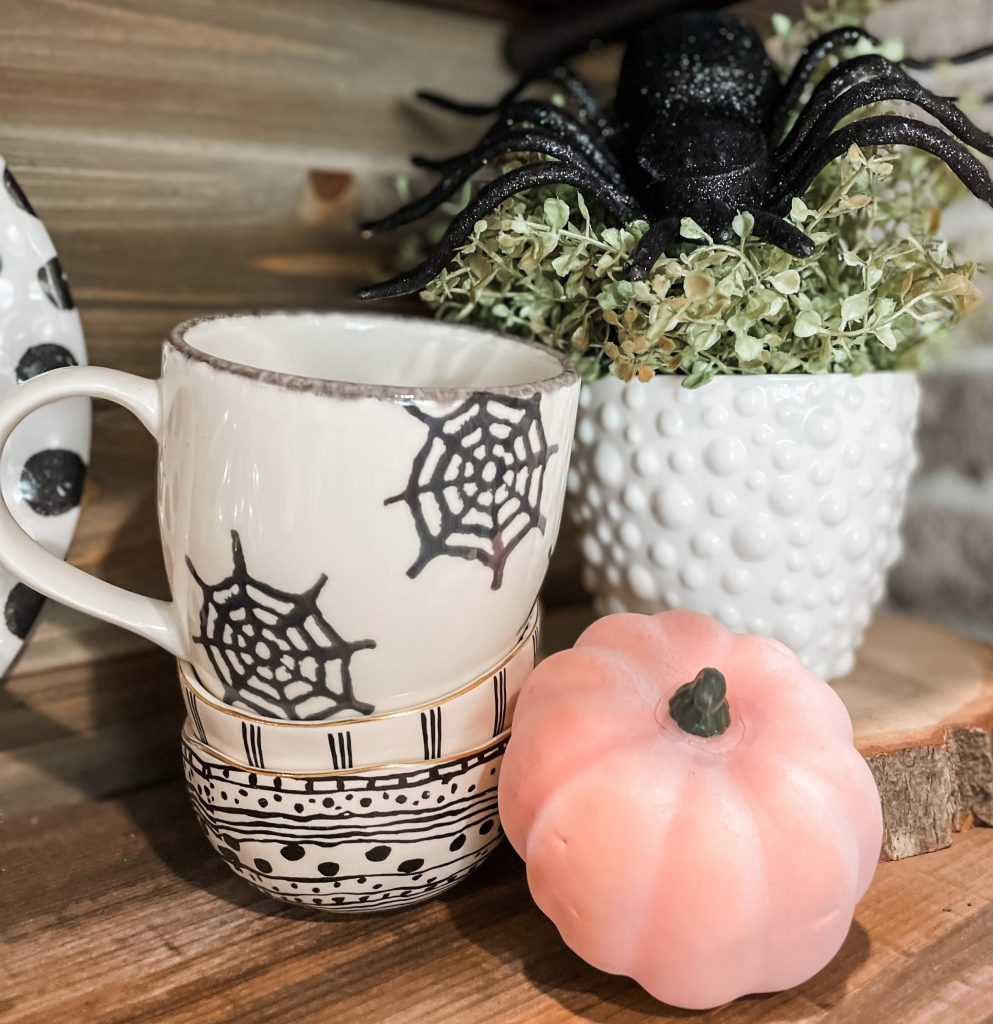 Spider web mug from TJ Maxx or Marshalls last year! The little bowls below is from a friend of mine that works at the boutique!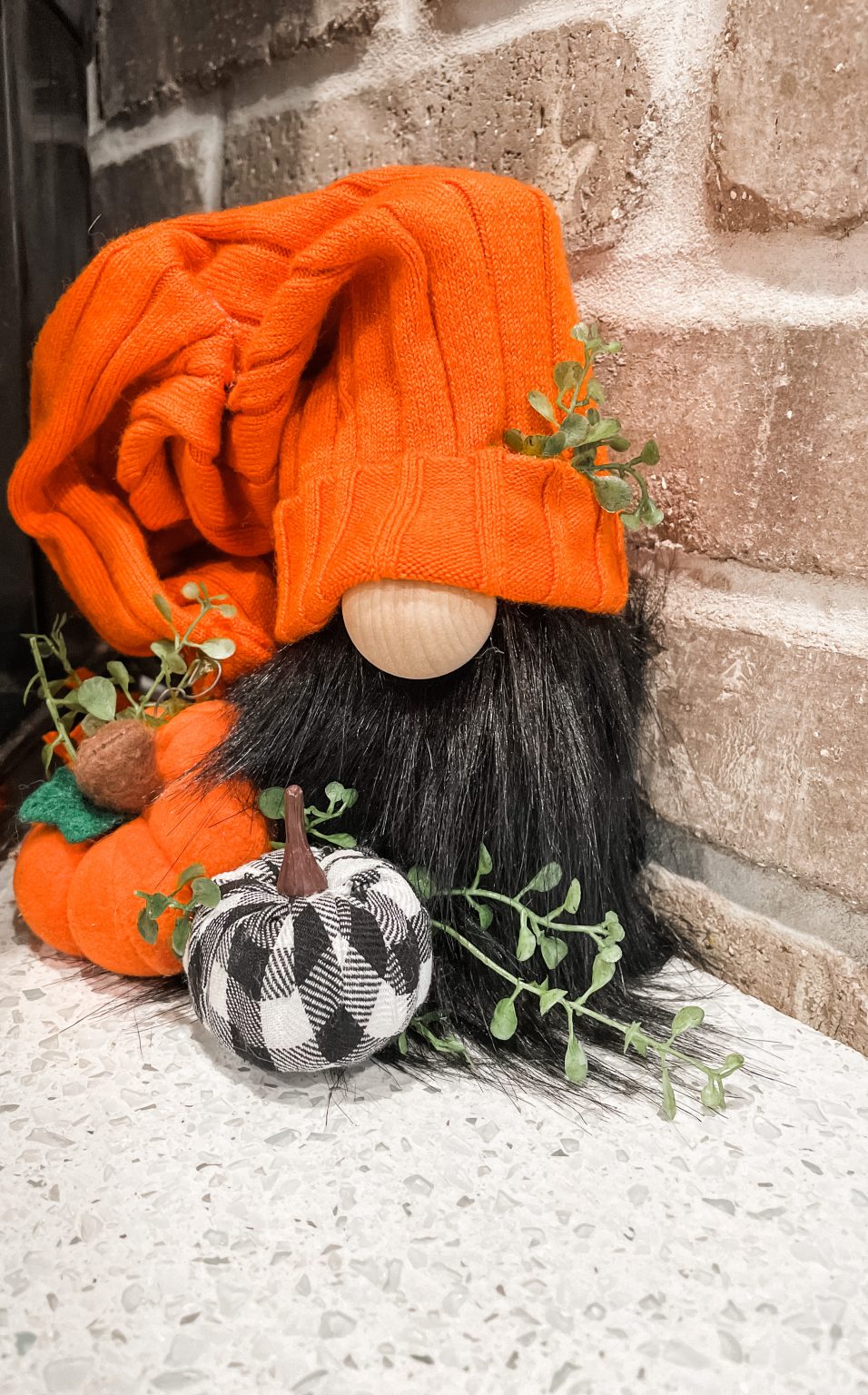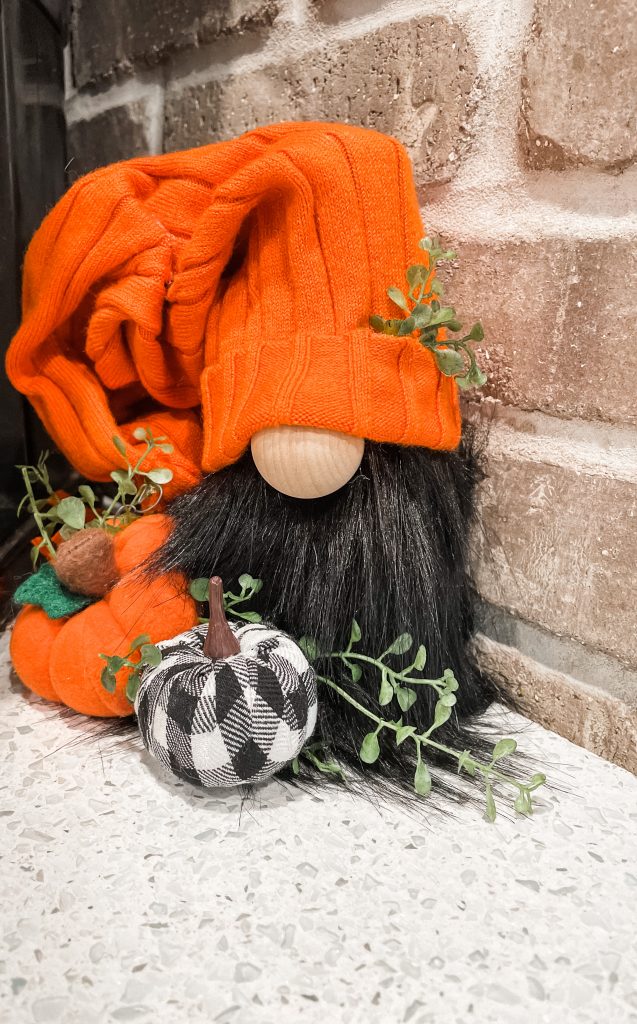 The absolute SWEETEST followers gave me this at my Re-Fabbed Live event in Fort Worth! HOW STINKING CUTE is it?!?!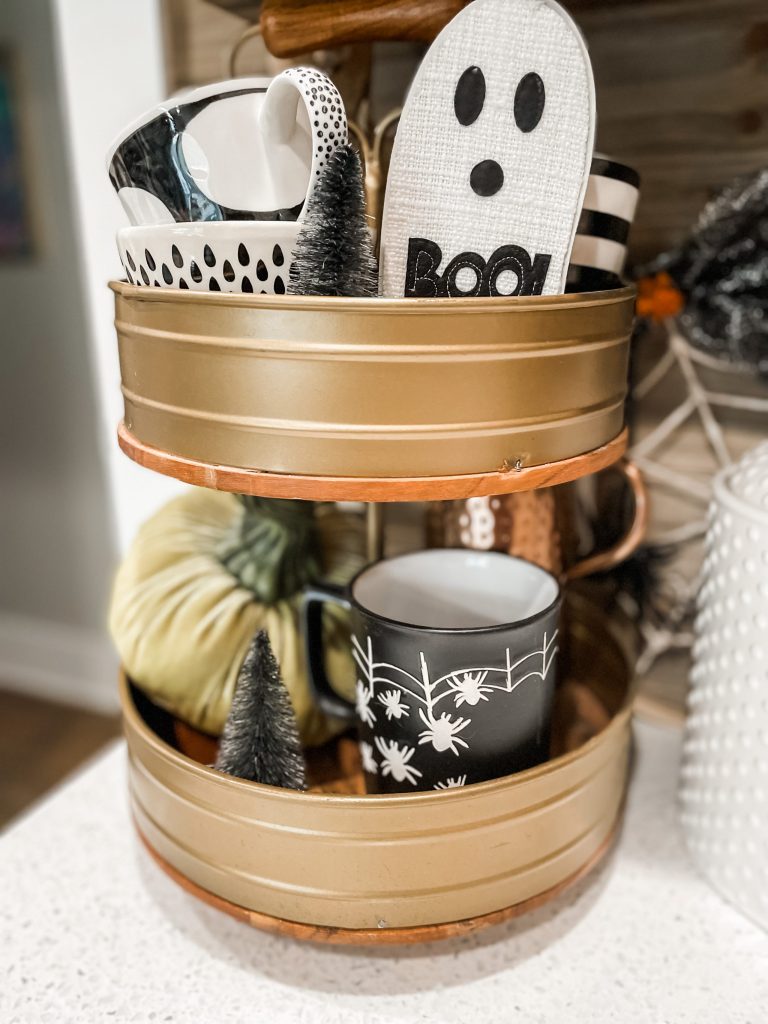 I love a good tiered tray! I fill it to the brim! Mug from Marshalls! The ghost is Big Lots!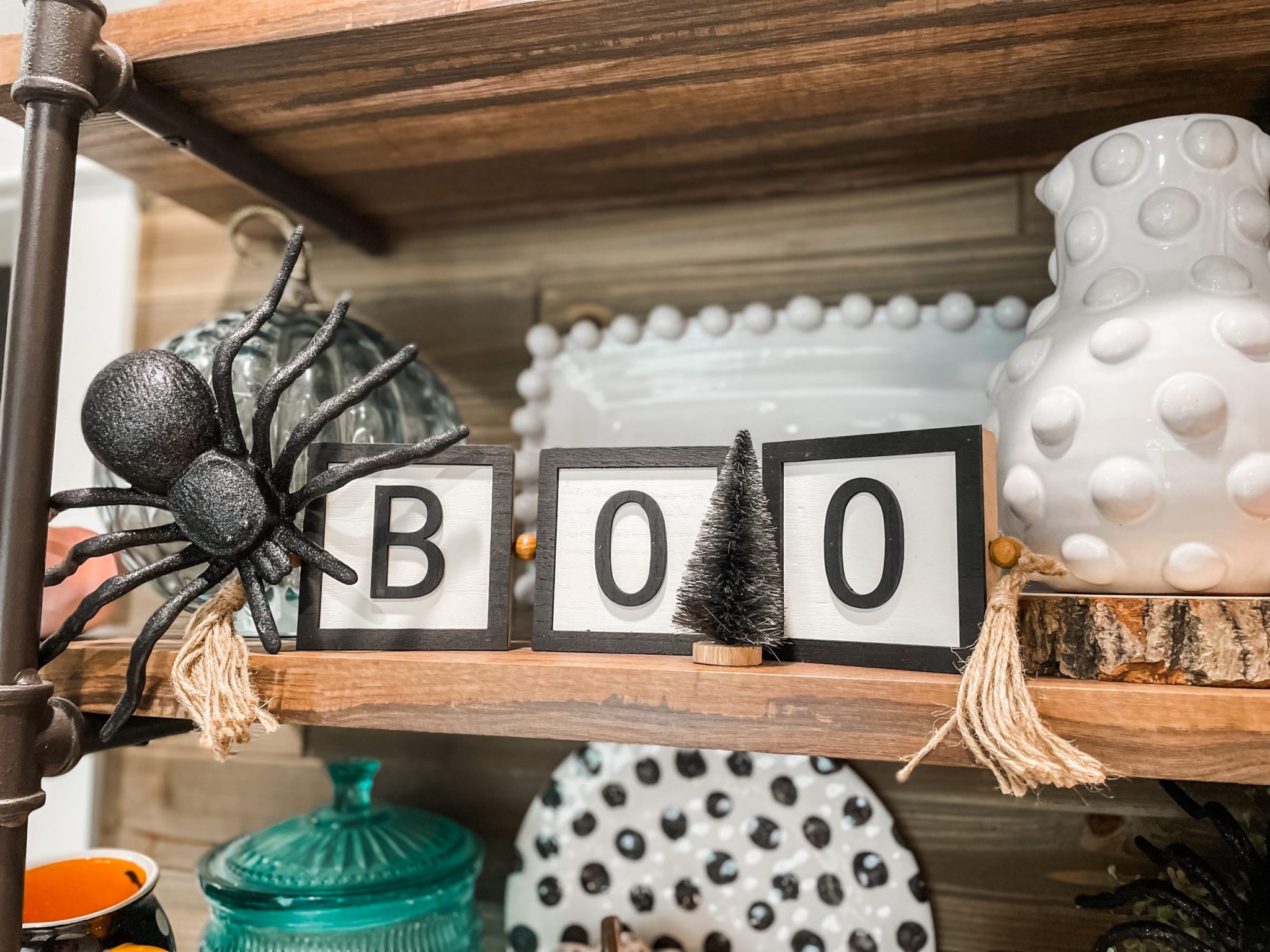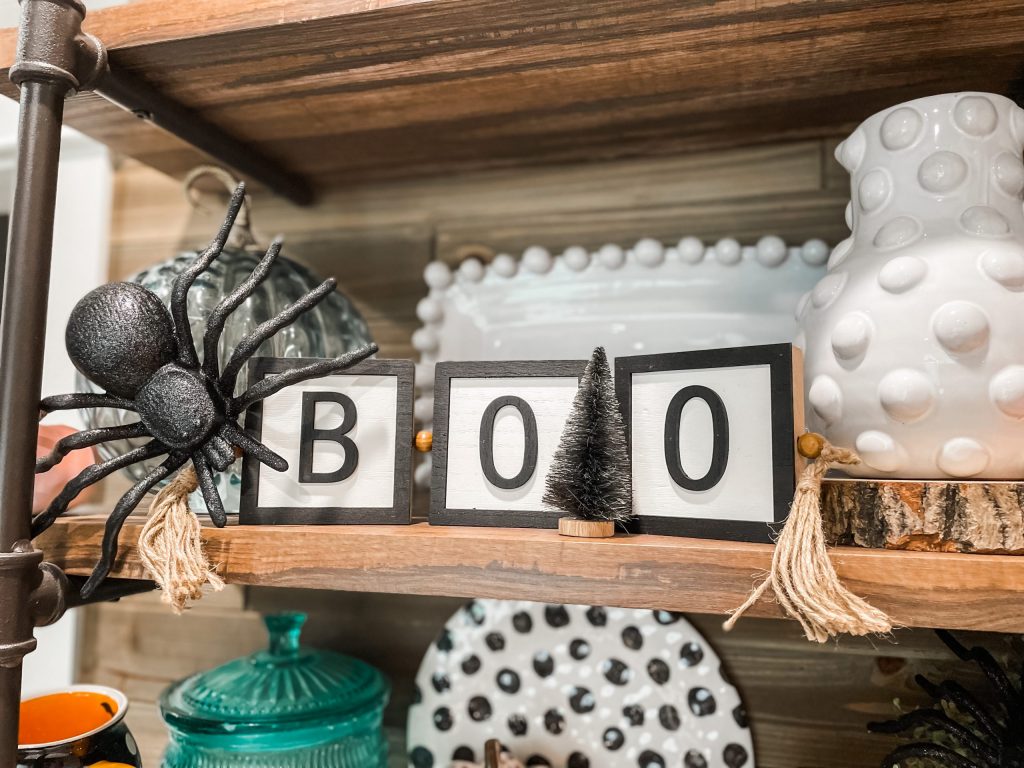 Just love all of this so much!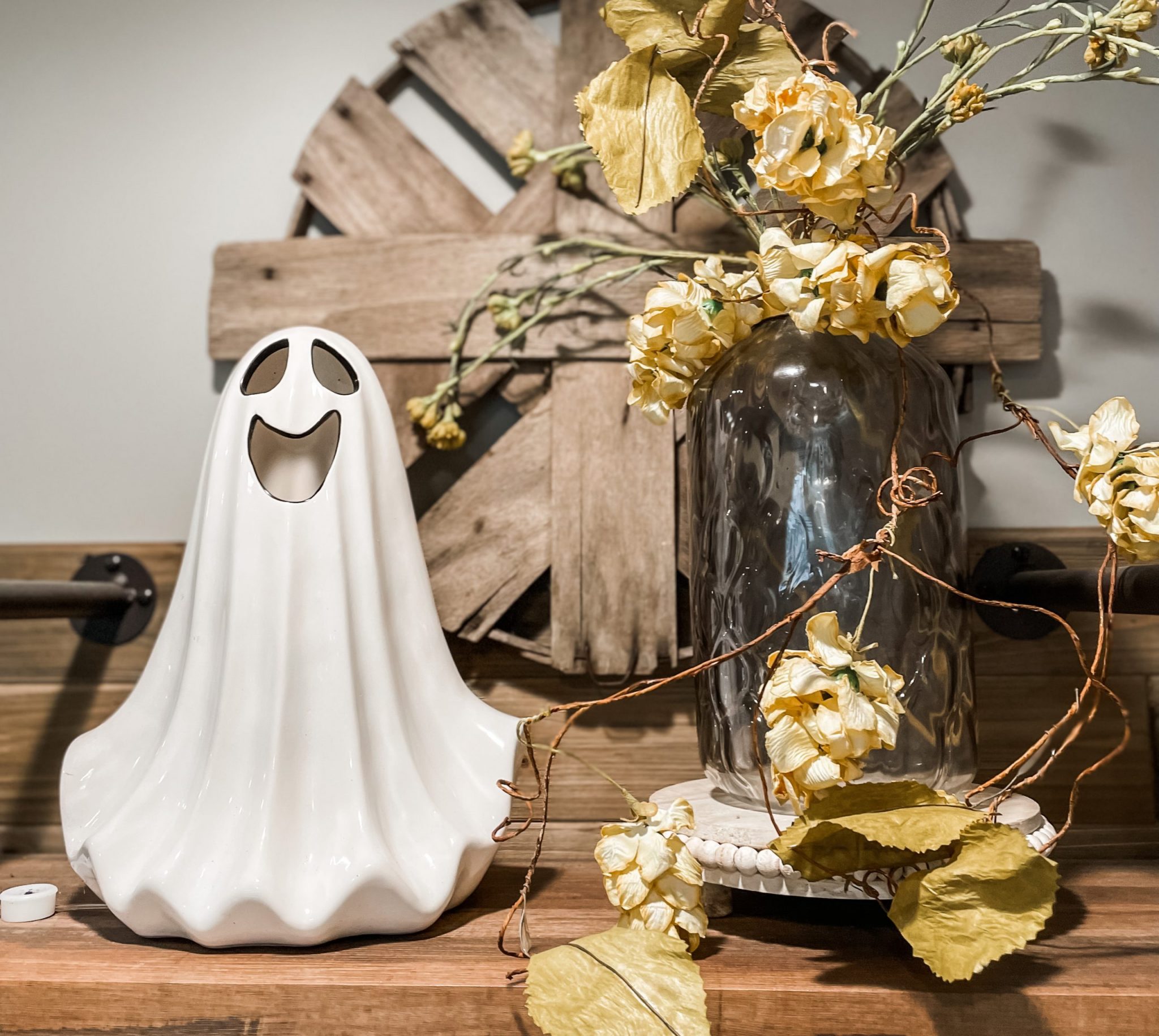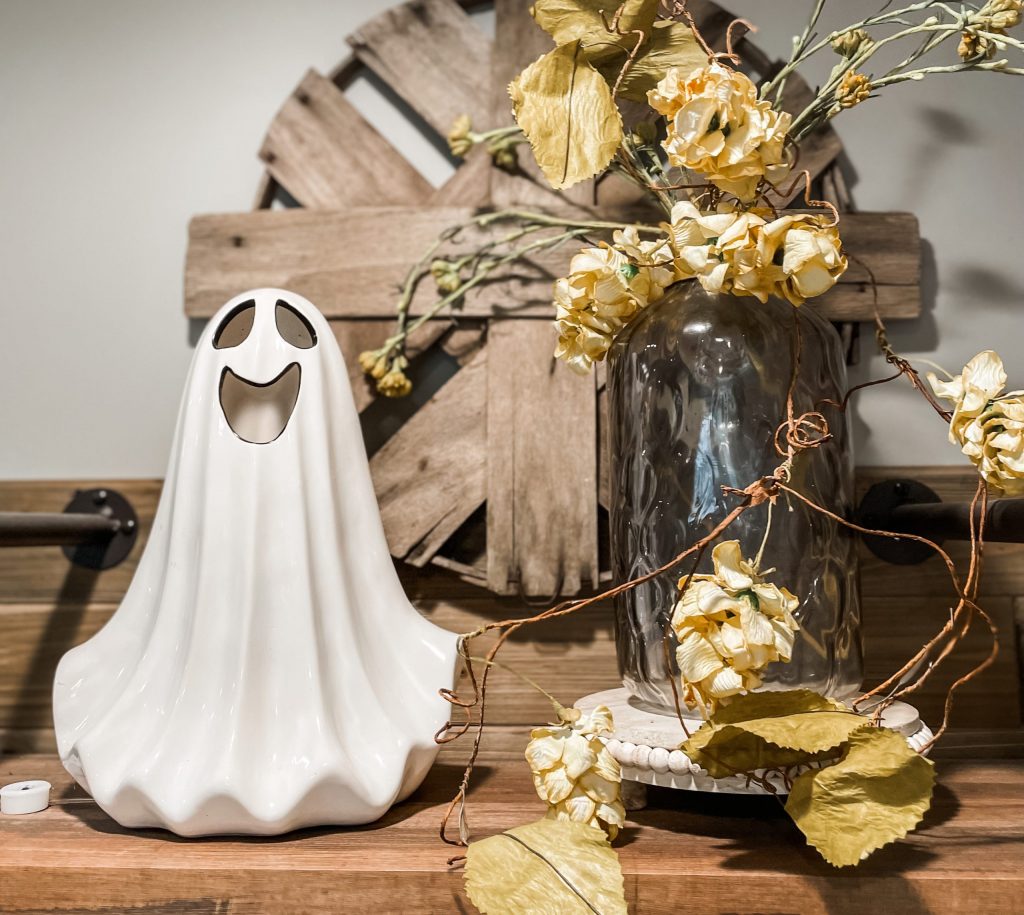 Can you believe that ghost (it also lights up) is from Dollar General?! It was $8.00! WOW~!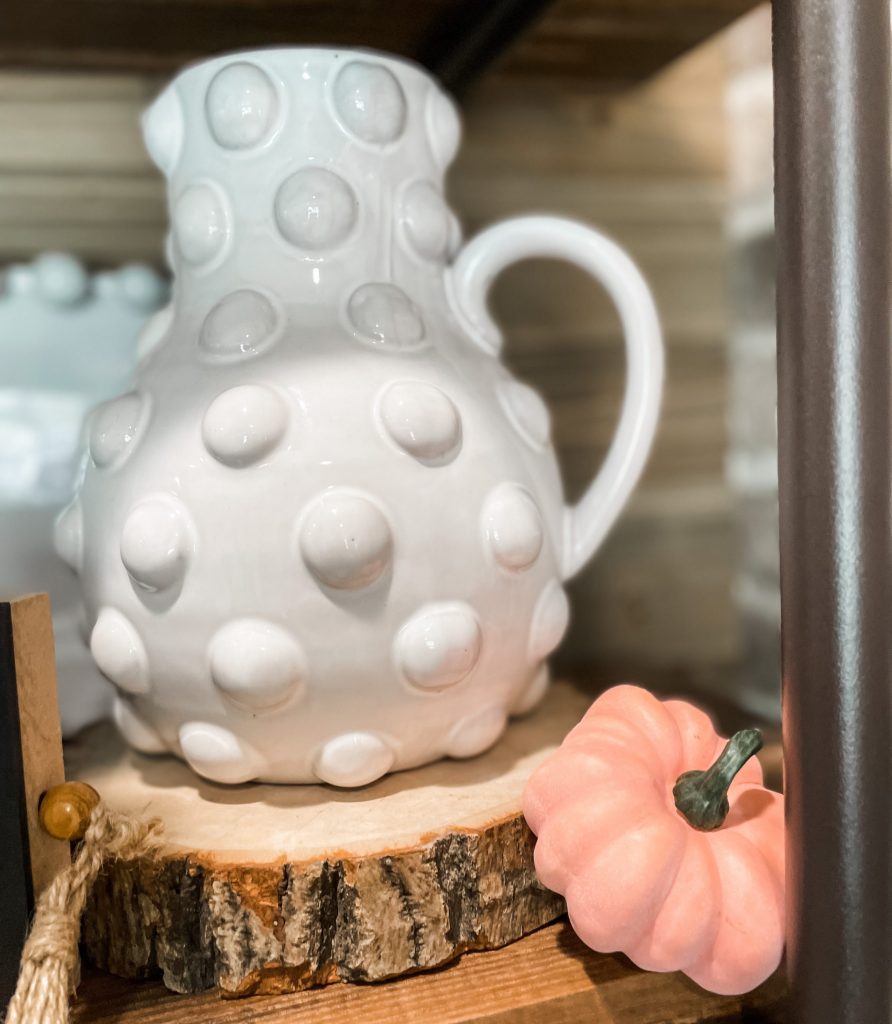 LOOOOVE my mudpie pieces from Buccees!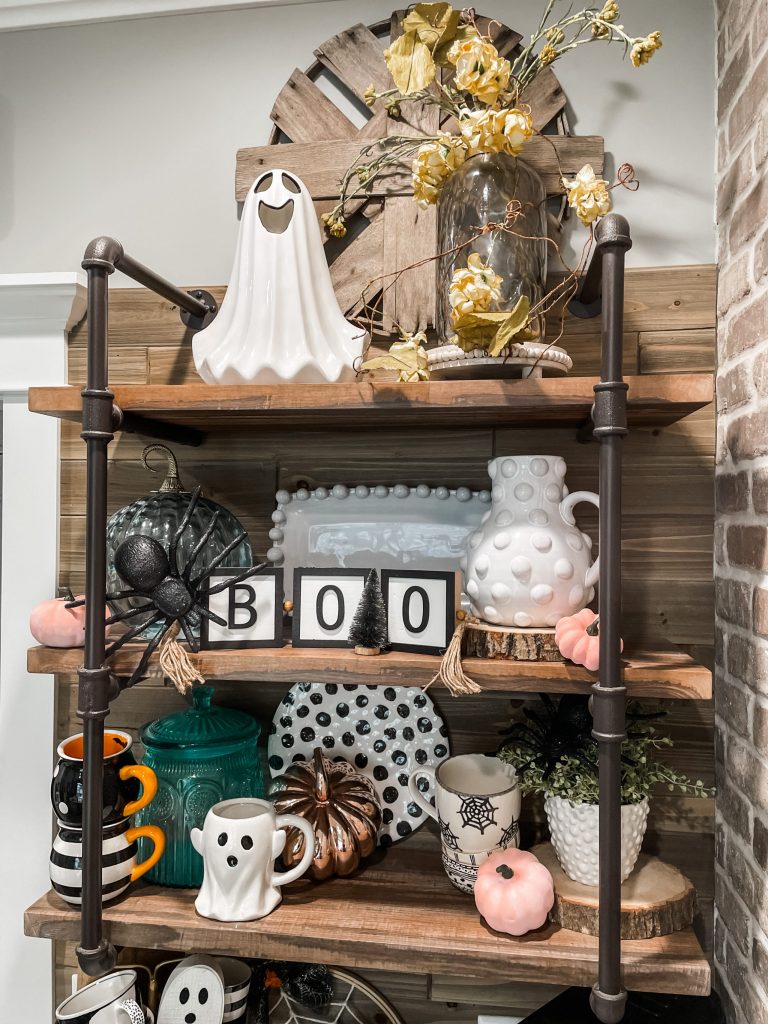 I hope you enjoyed my black and white coffee bar all decked out for HALLOWEEN! Which piece of decor is your favorite?!
PIN FOR LATER!!