I have been seeing some of the cutest little crafts with paint brushes lately, so I had to try my hand at one for my Re-Fabbed Live event coming up in a couple of weeks!
This project was super simple, and it is just plain darling- if you ask me!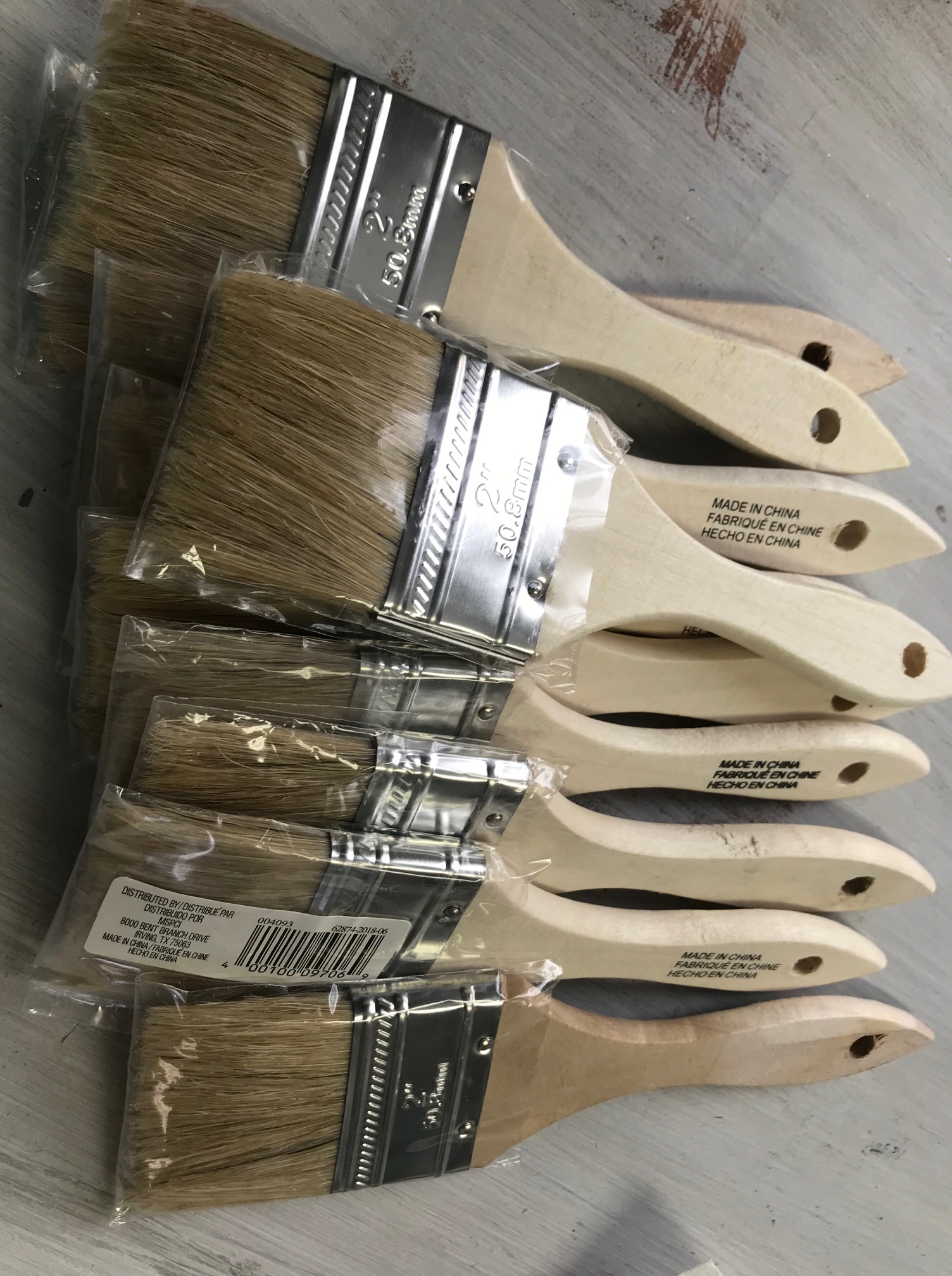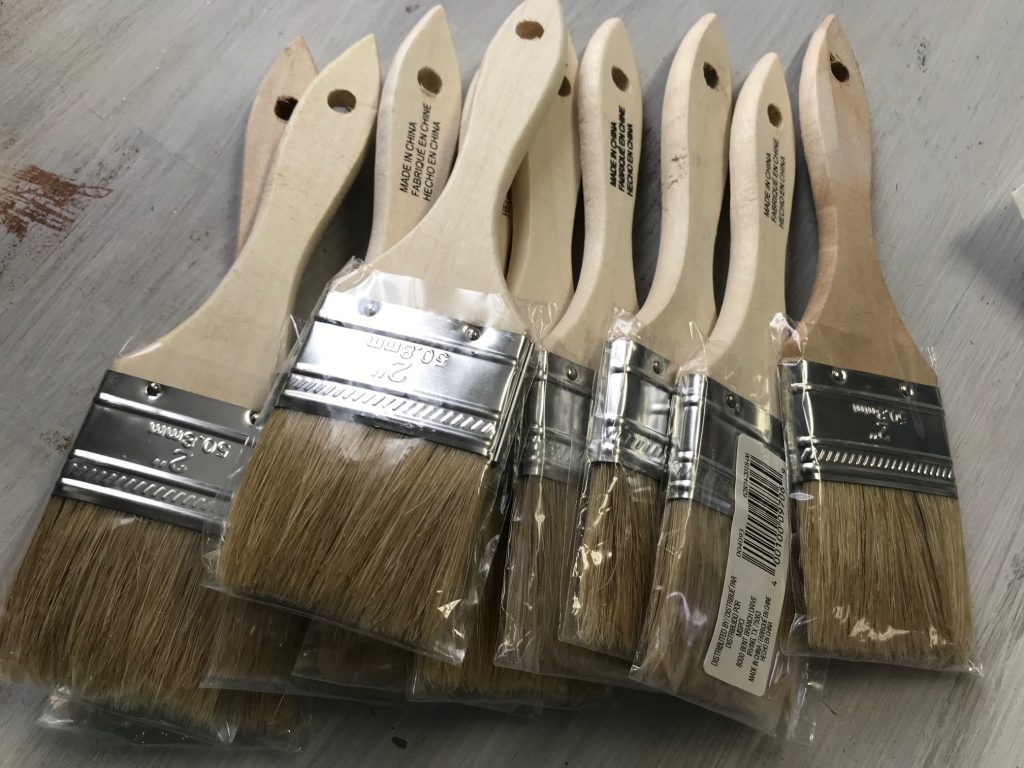 Here is what I used for the project:
Chip Brushes (usually about $1 or so each)
Rope from Dollar Tree
Hot Glue Gun
Paint colors of your choice

What to do:
Take your chip brushes and lay them out.
Pick your paint colors that you want to use for your color scheme. (.50 apple barrel paint works fantastic, but use whatever you have!)
Paint the front and back of the wooden handles!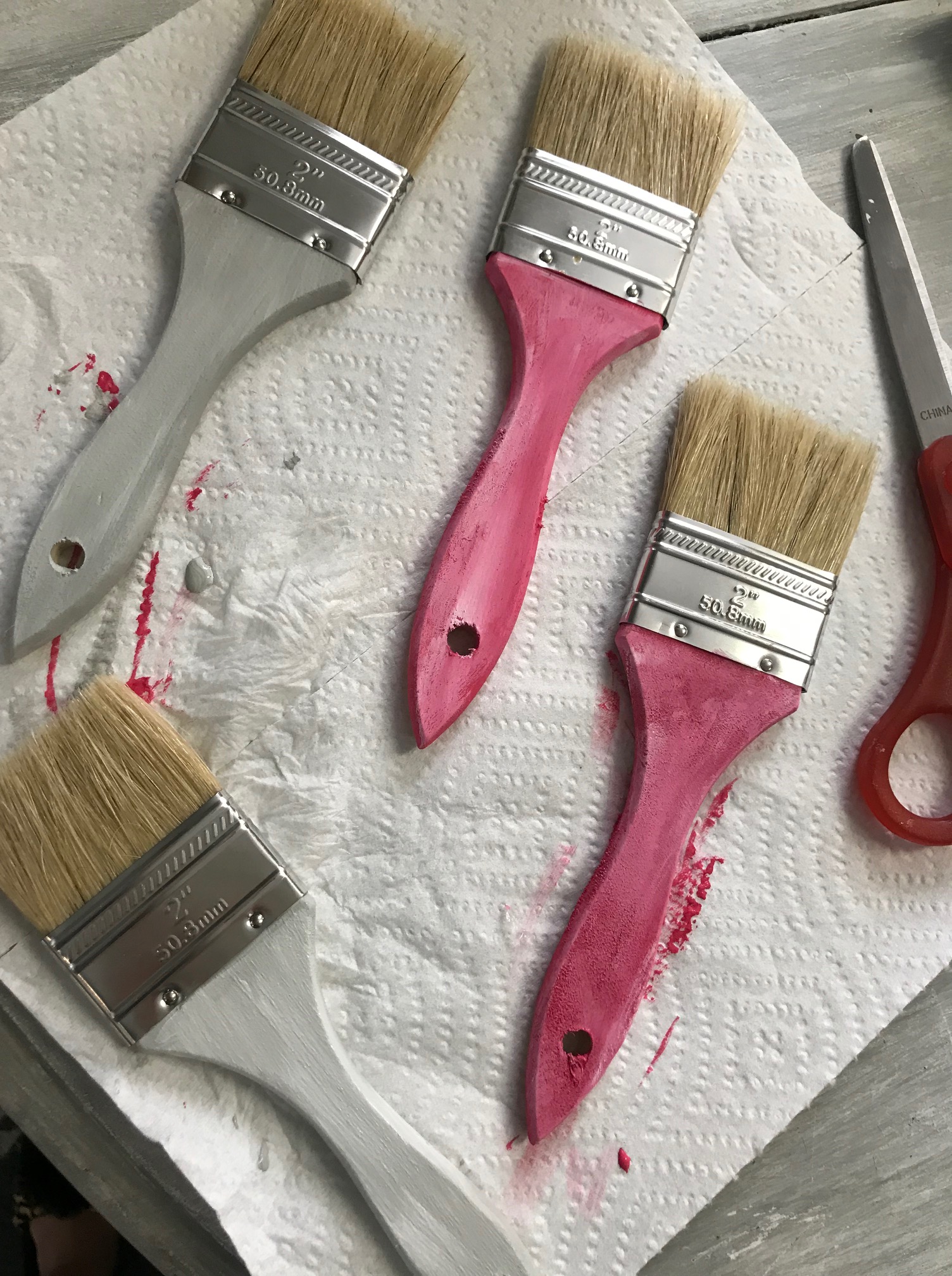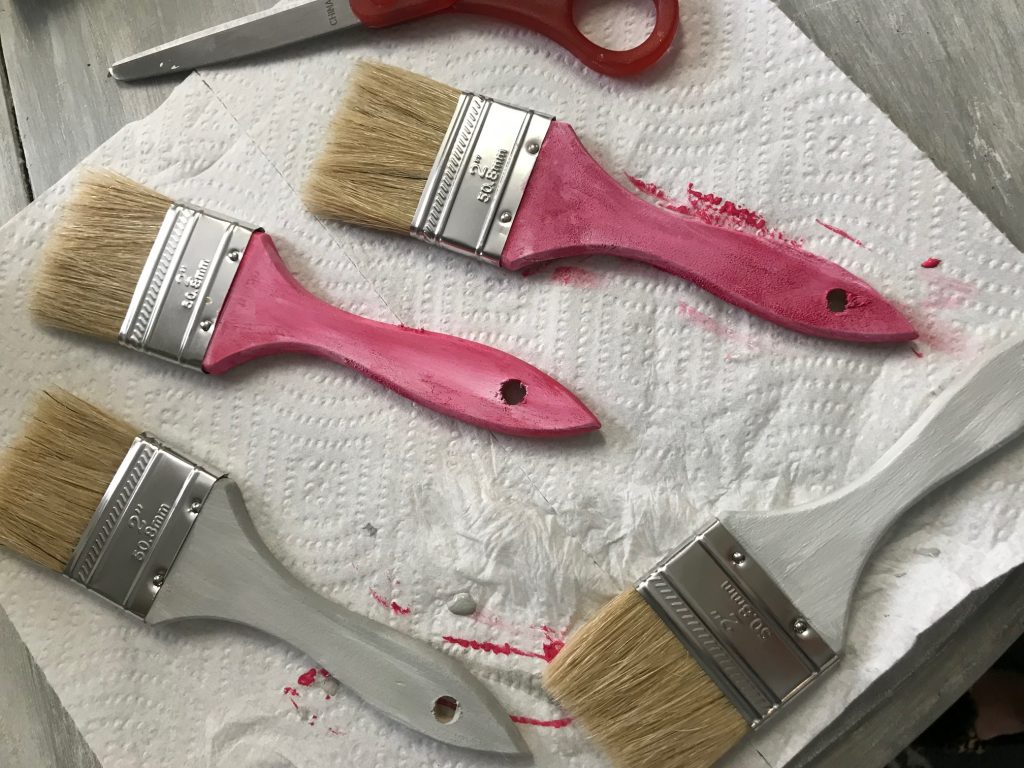 I sprayed a tiny bit of spray glitter onto mine once they were dry, just to give some extra sparkle!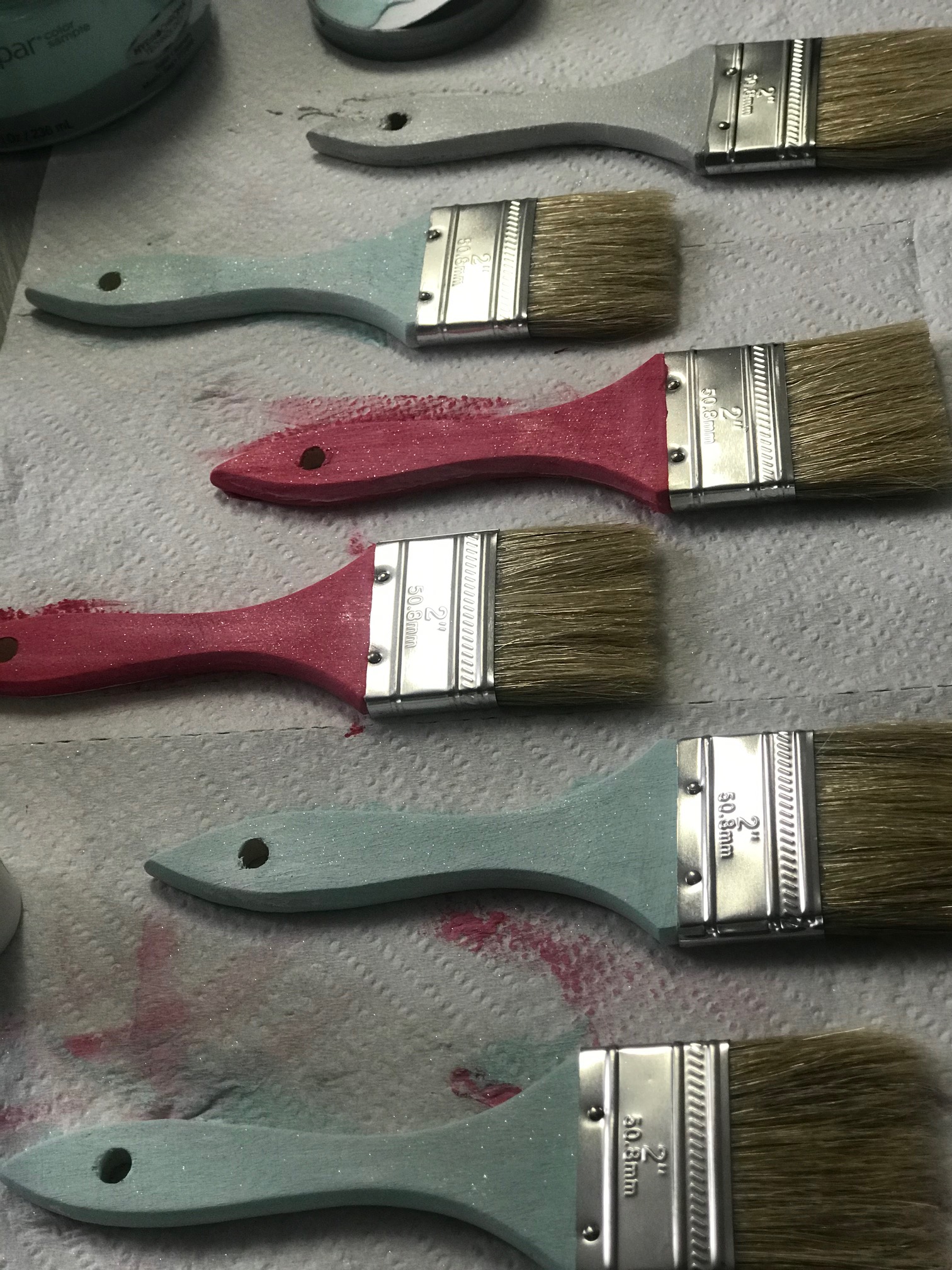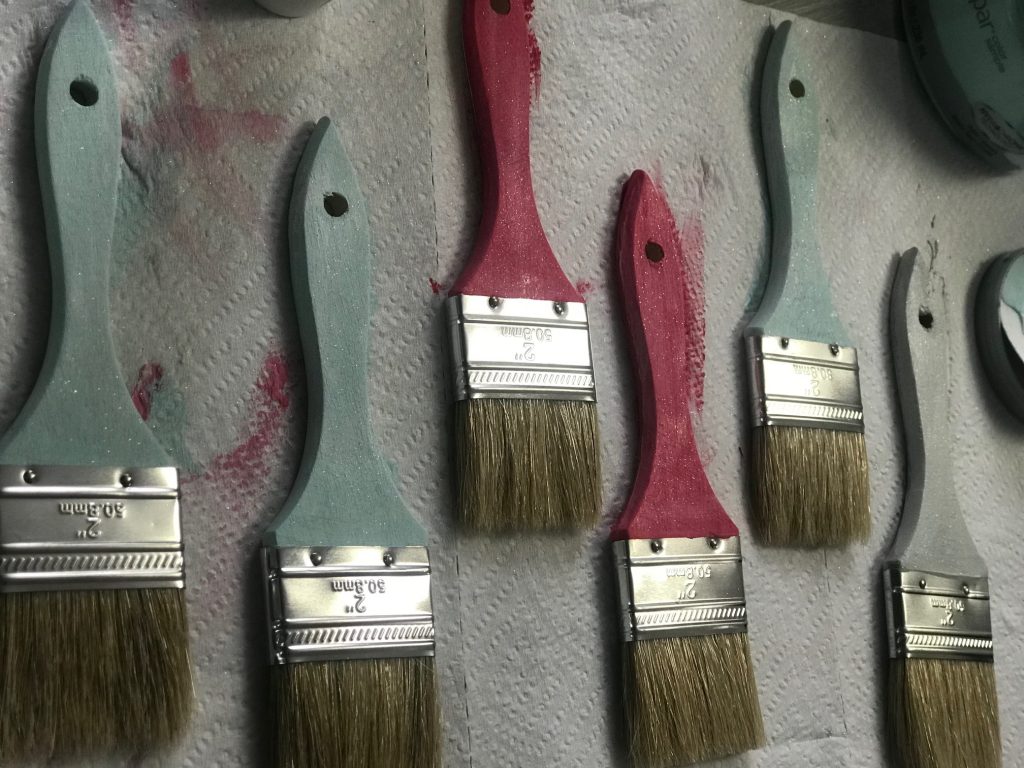 Once they were dry, I simply took my hot glue gun and glued them onto my rope. I DID try to use thinner twine first to hang them through the hole, but they didn't hang right- and you could only see the sides…so I redid them like this and liked them MUCH better.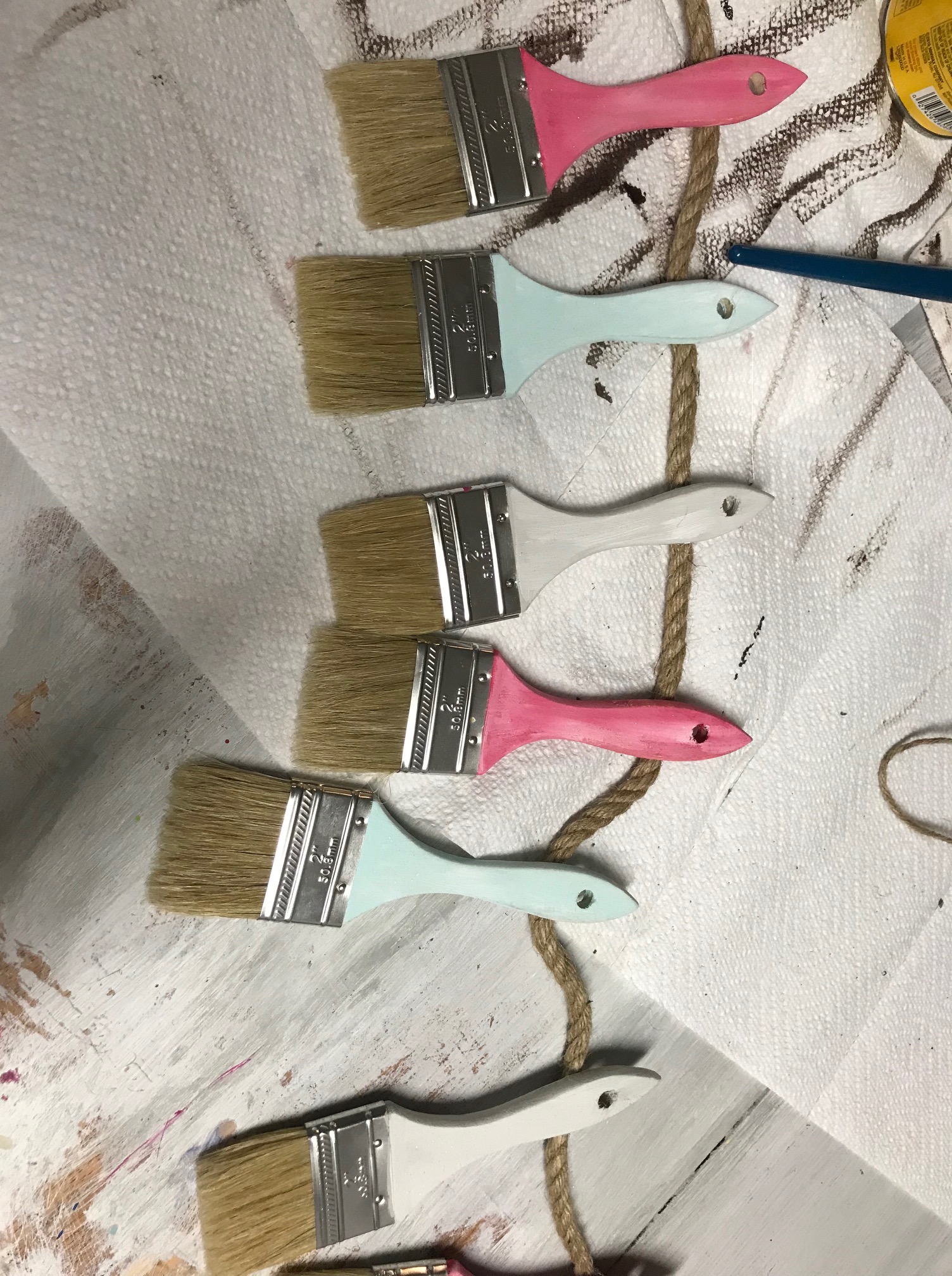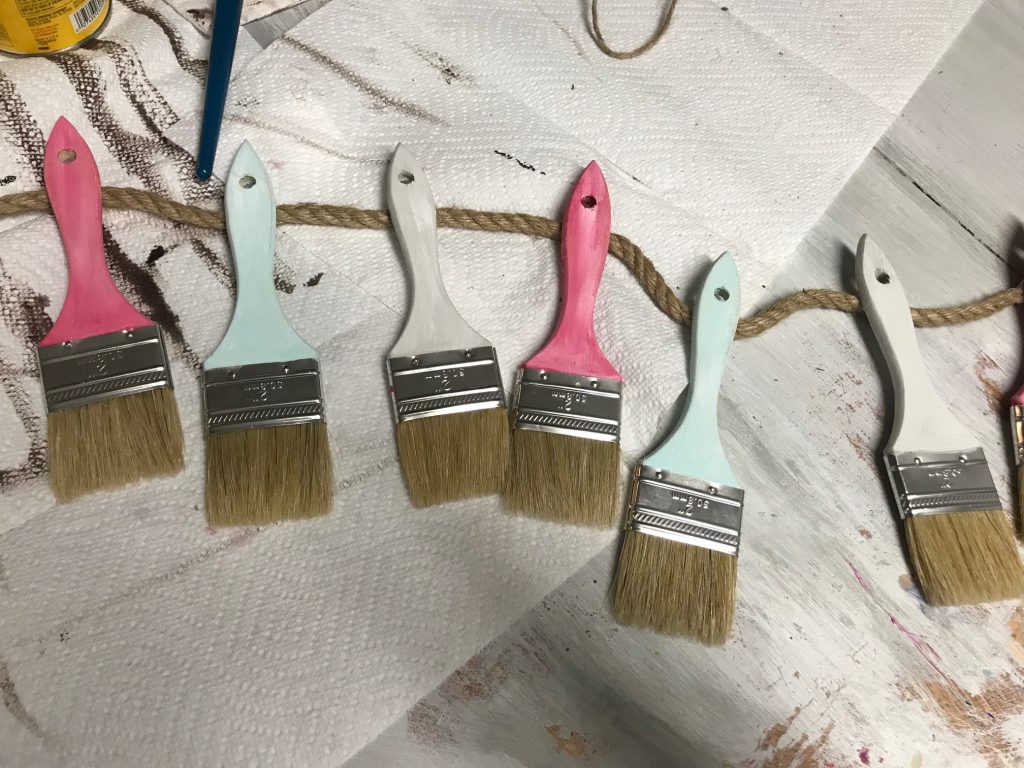 When I had them hanging on the thinner twine, I snapped some pics of one way that they could be cute to hang, if you didn't want to hang them like a "true" banner!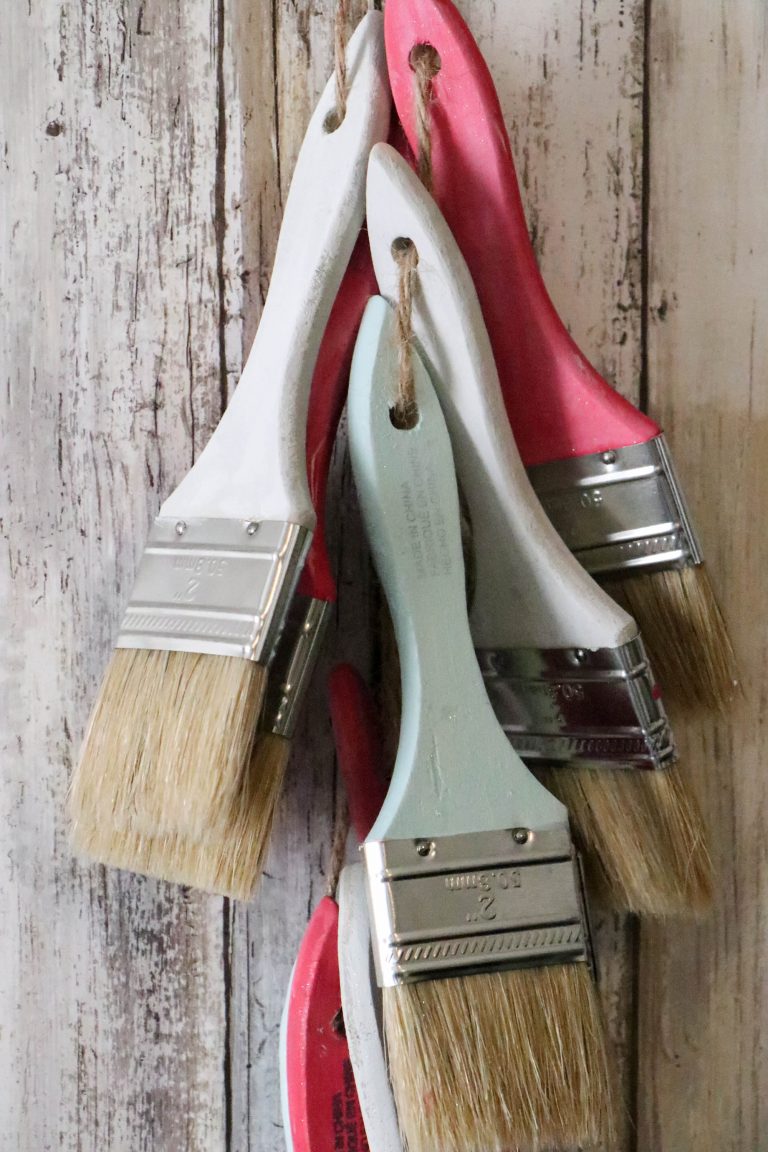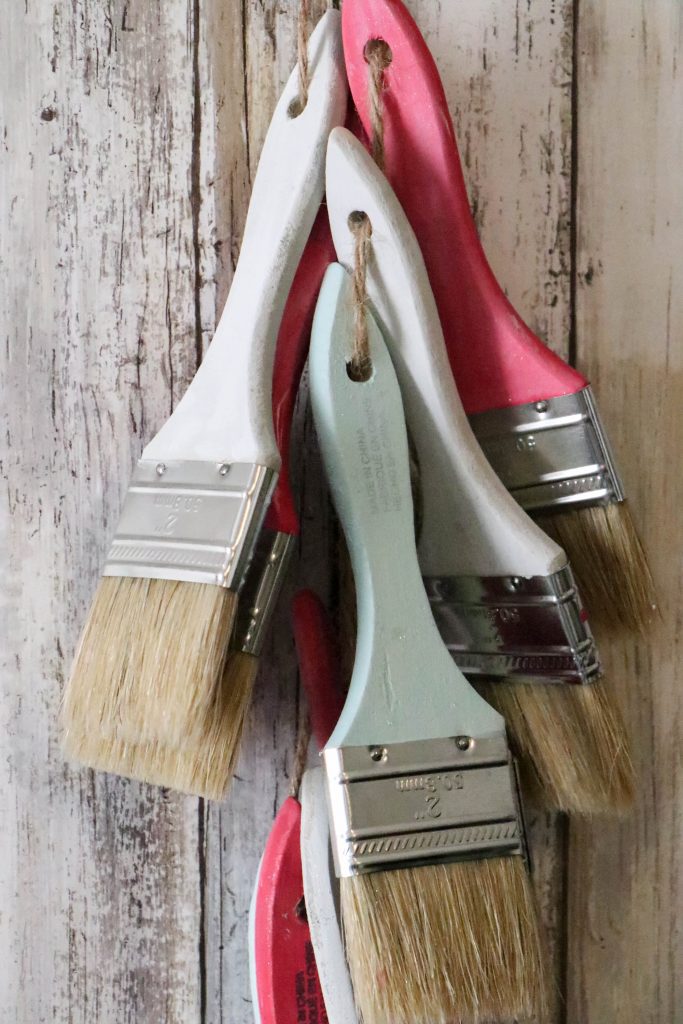 To top it off, I added little bows to the ends for when they hang. You could leave this part off or add something else. I may end up taking my bows off, but I haven't decided just yet!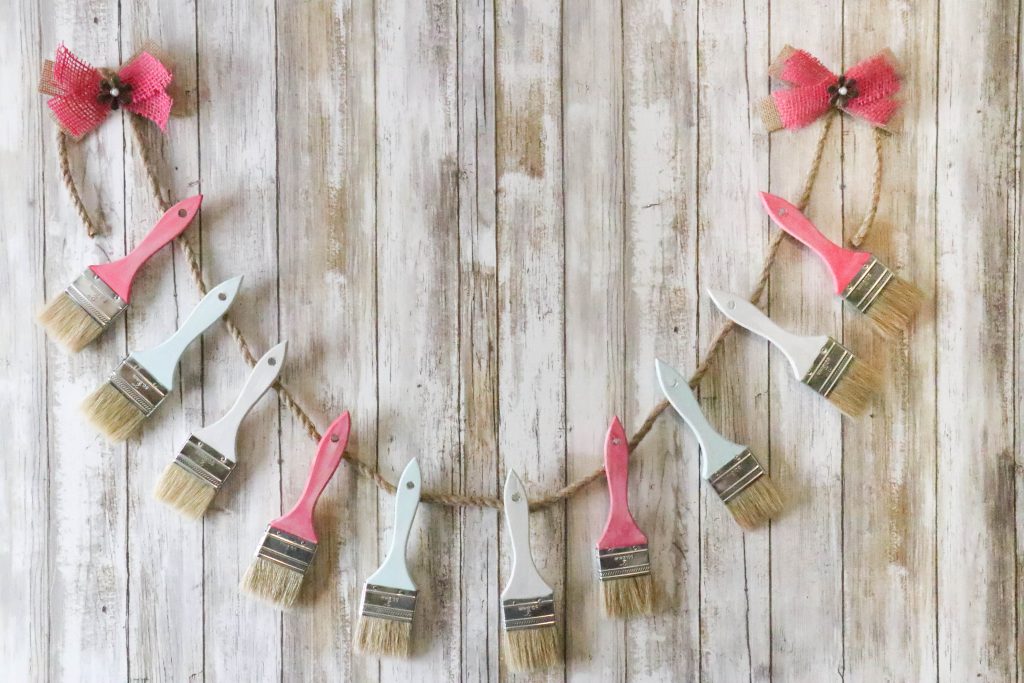 Well, tell me whatcha think?! I am loving this fun little project!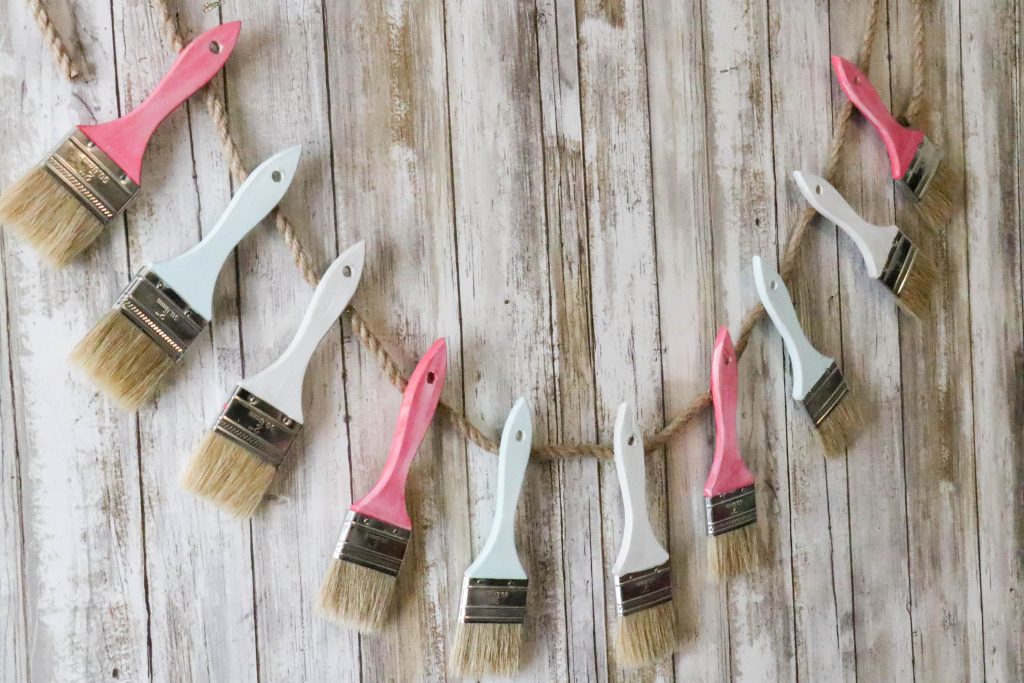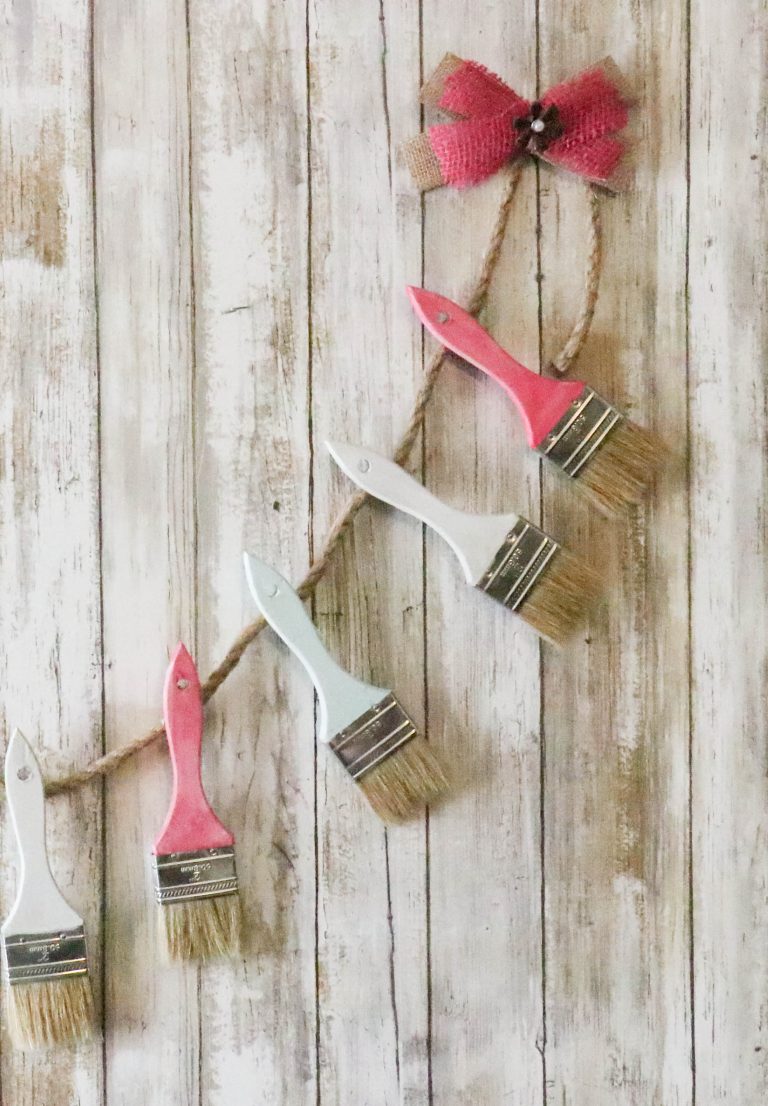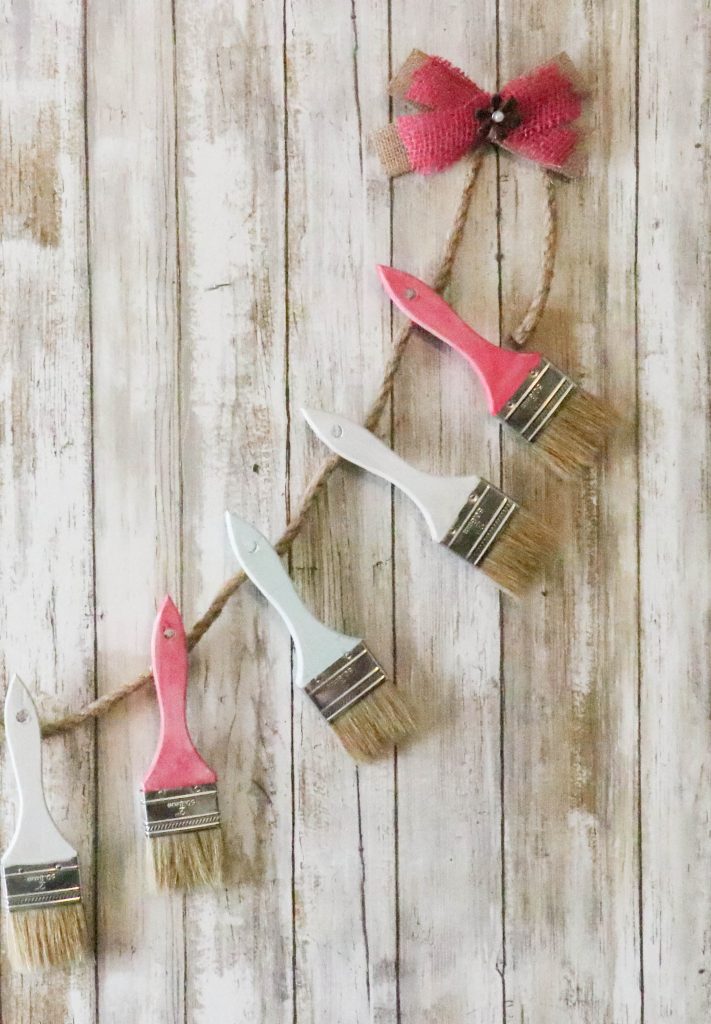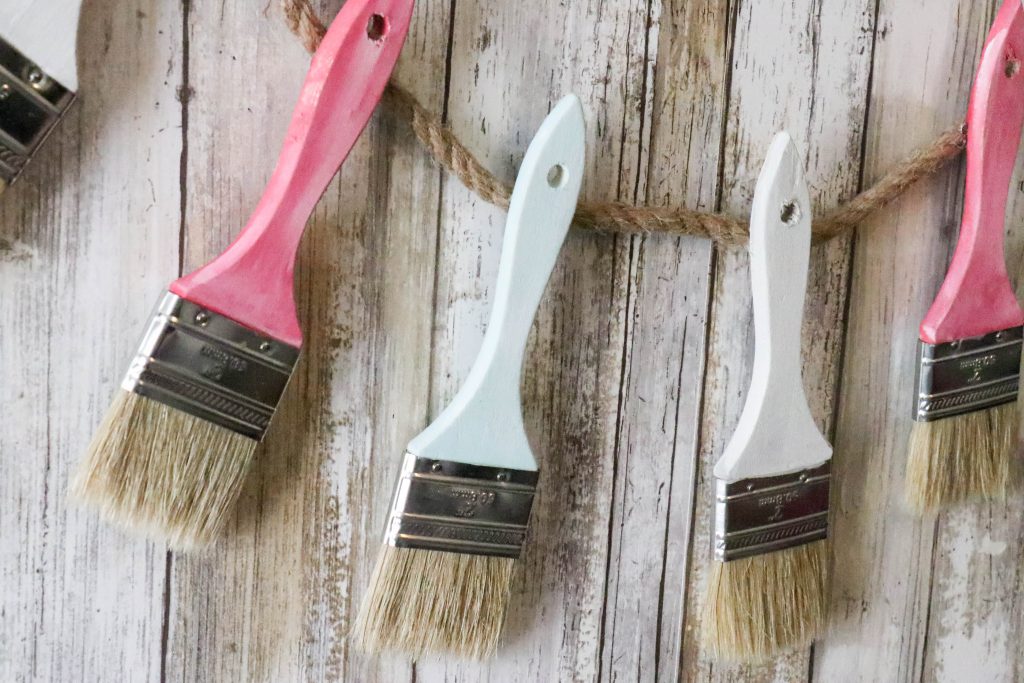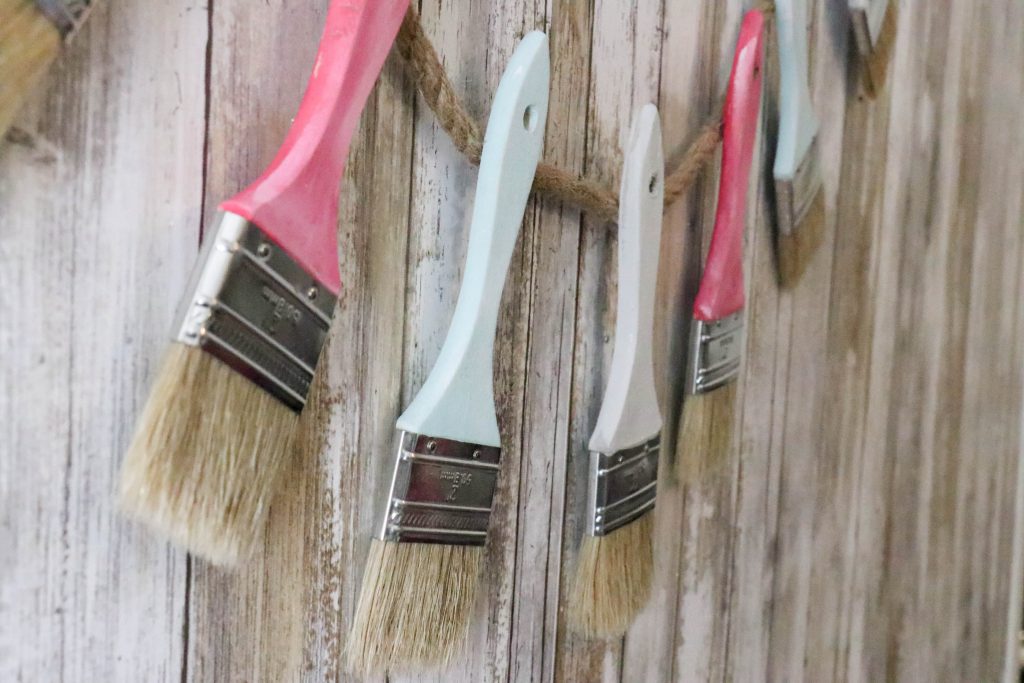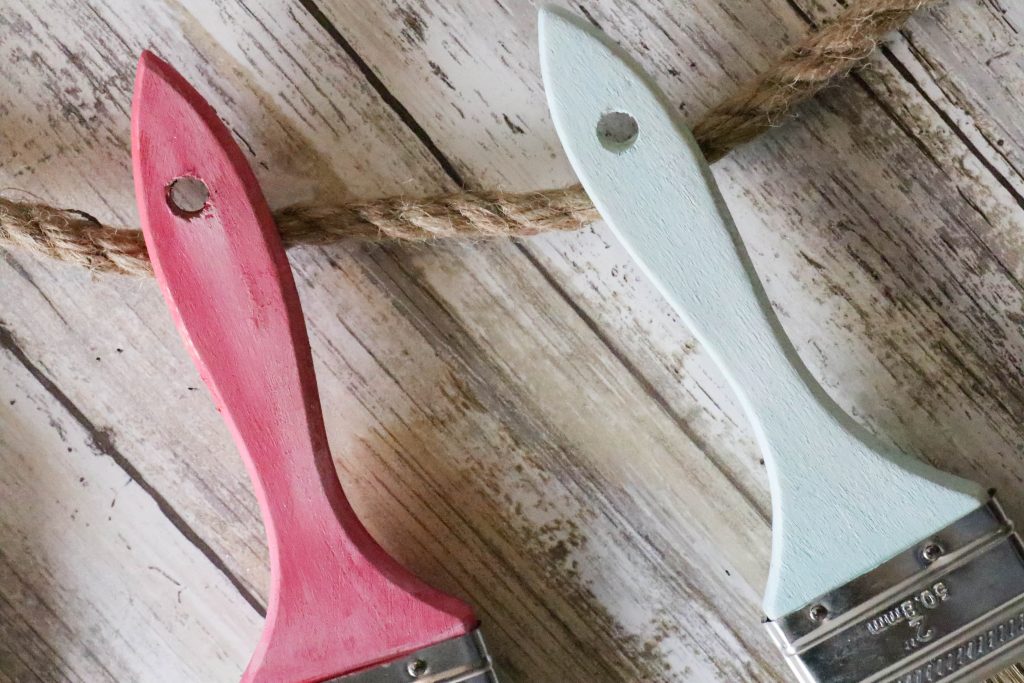 PIN FOR LATER!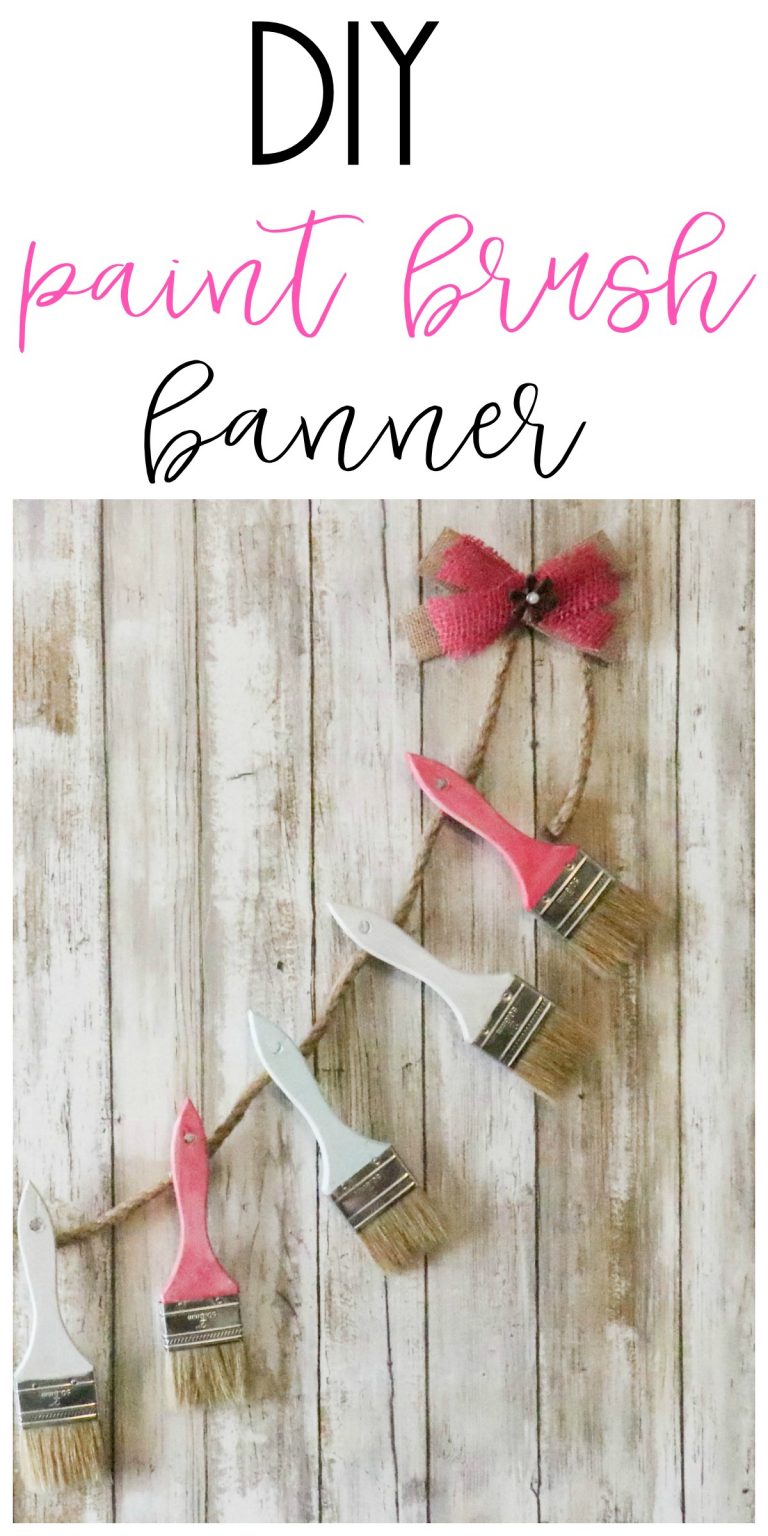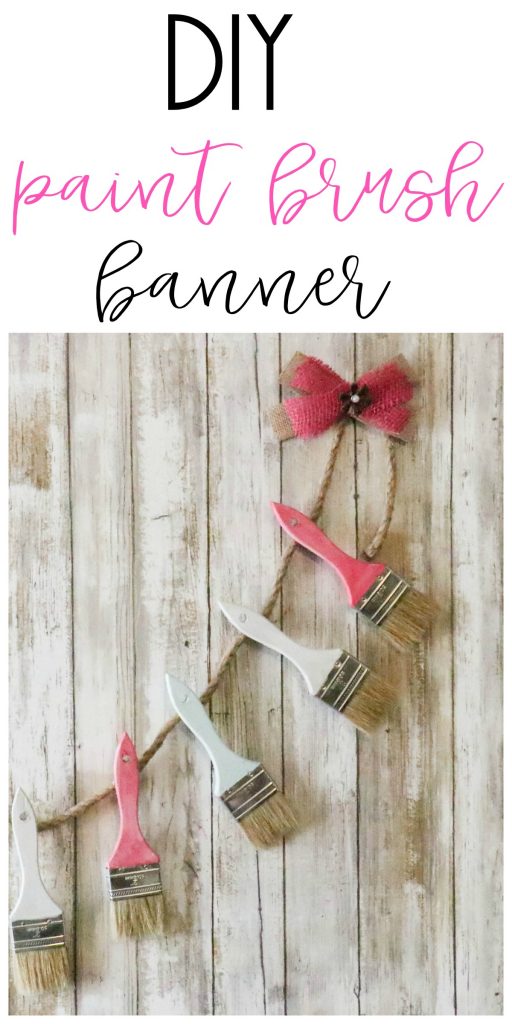 Facebook/Instagram/Pinterest/Email