What do you do when you have so many ideas, yet so little time? Well, for me…I get "stuck". I get in a creative funk! I HAVE the ideas, yet I am just overwhelmed with implementing them all! I had to finally take a step back and look at everything on paper and realize that I can only do ONE thing at a time. So that is what I did. I did one thing. It was this thing. And this thing turned out to be pretty dang cute, if I do pat my own back! What thing you ask? DIY Fabric Covered Flower Pots!
These fabric covered flower pots from the Dollar Tree turned out to be very cute in the end! I can't wait to show you how I did it.
SUPPLIES:
Set of 2 flower pots from Dollar Tree
Mod Podge
Brush for mod podge
Fabric quarters
Scissors
Hot glue gun
Ok, so I bought a set of 2 little flower pots from the local Dollar Tree. They are small, but they aren't the MINI ones. Those come in a set of 3. I have them too for another project!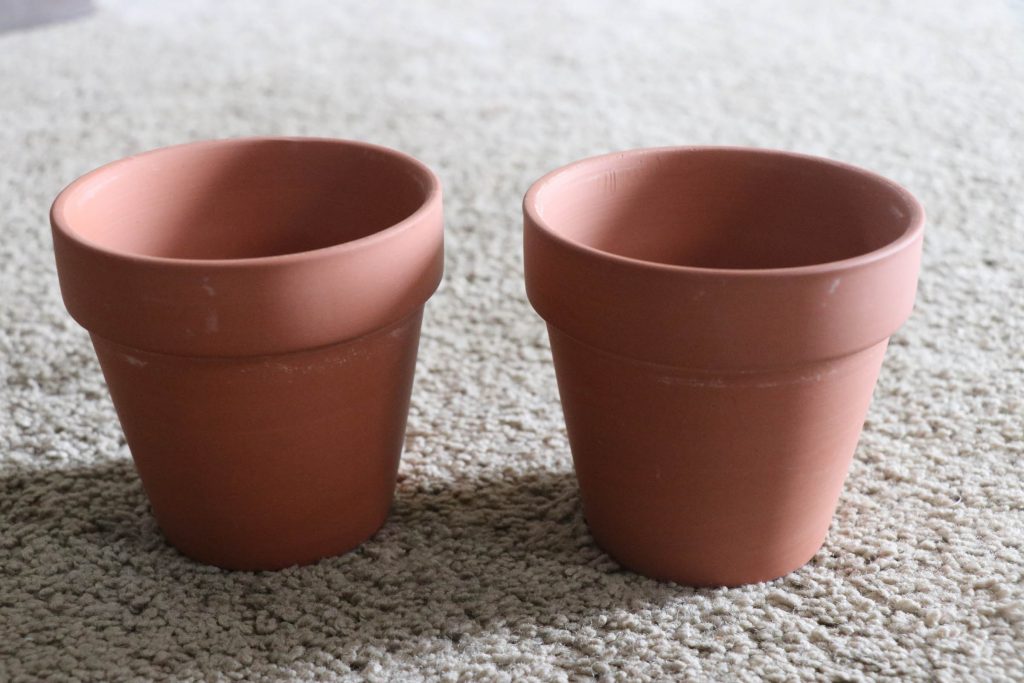 I also found several little $.97 fabric quarters from Wal-mart! I grabbed up some designs that I liked, and I wasn't sure which I would use for this project, so I took a picture of all of them! I will find a good use for the others that I didn't use for this specific DIY Fabric Covered Flower Pots project 🙂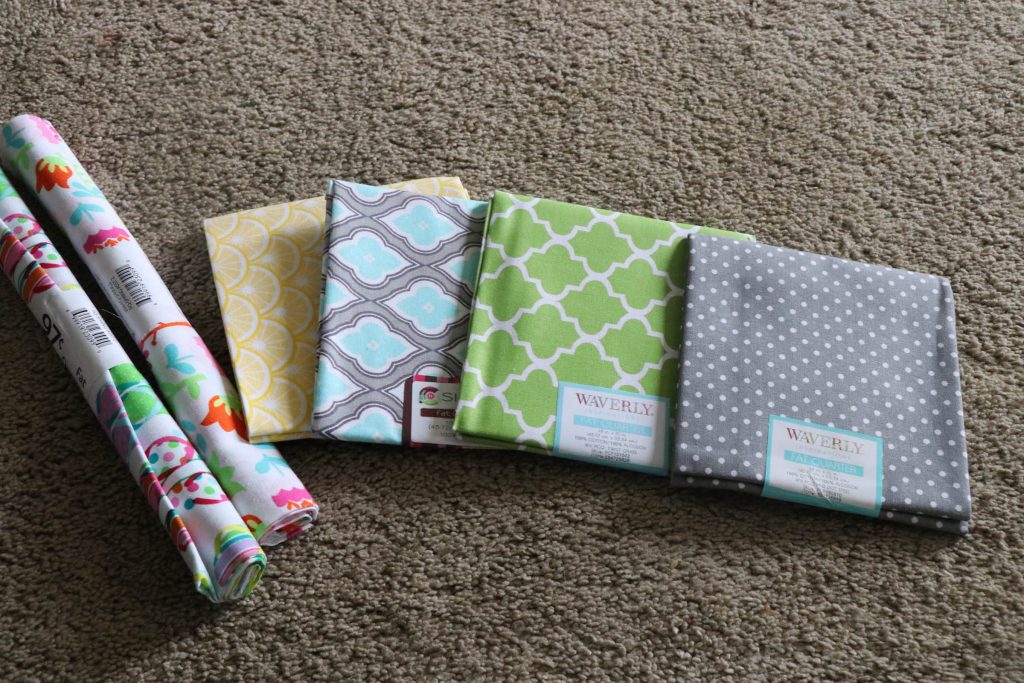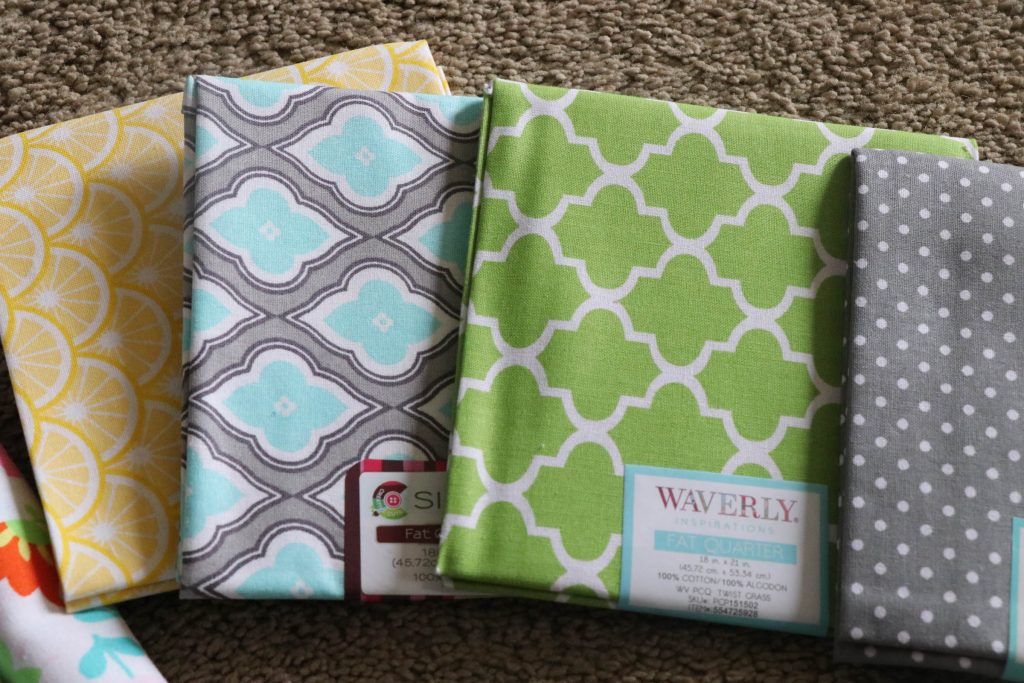 Now, this is where my tutorial may be a little fly by the seat! (I am sure y'all are used to that with me!)
I took my piece of fabric and placed it on the table with my pot in the center. I then trimmed it down so that there wasn't sooo much extra fabric. This helps it not bunch up so much!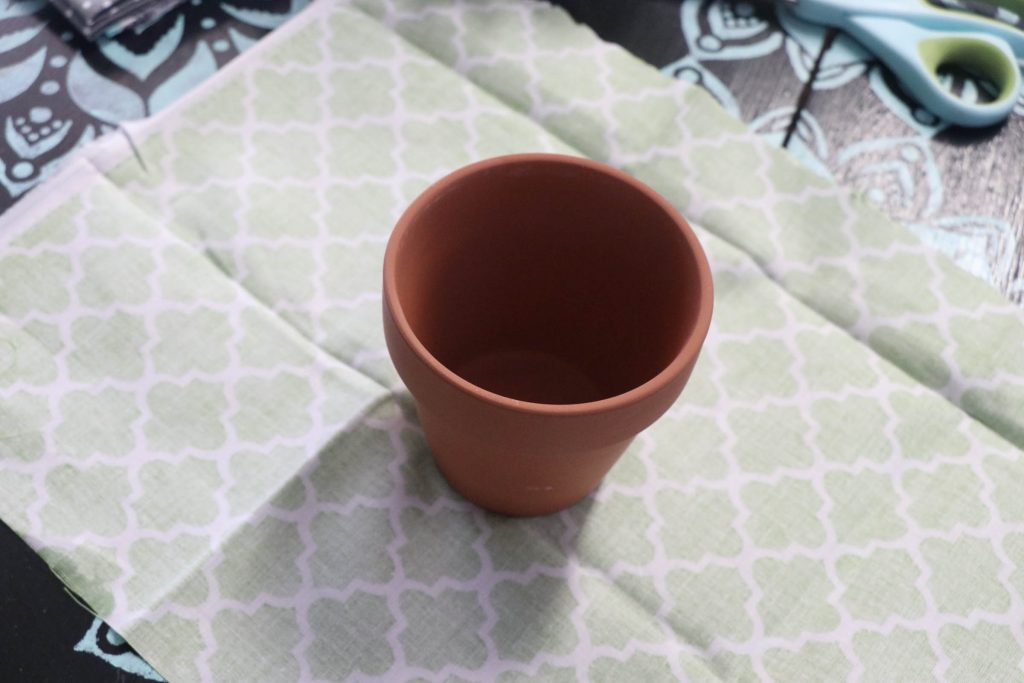 After this, I simply started gathering the fabric as tightly as I could and sticking some hot glue inside of the pot to hold it down. There is no rhyme or reason to this…just play around with it until you get it looking like you want! Make sure it is tight. Just add dabs of hot glue where you need it so that it stays put.
On any pieces that you are trying to lay down, just add some mod podge. It dries clear, lays it down and does the trick perfectly. This also works well for the fabric that you have to bring together to meet up in certain pieces.
Just cut, trim, glue and work it until you have it the way you like it! Perfection is highly overrated, and you do NOT need it for this!
After mine were finished, I decided to get some rocks from my driveway and add my cute little Dollar Tree succulent picks! How cute are these?????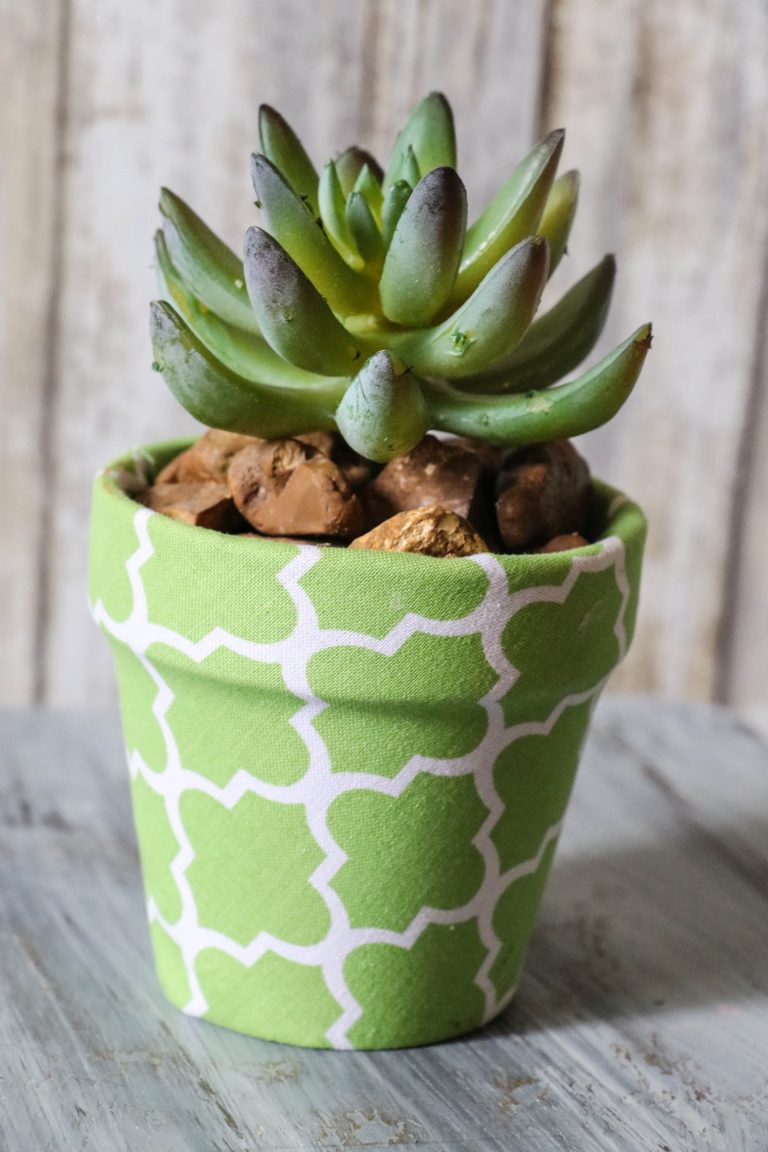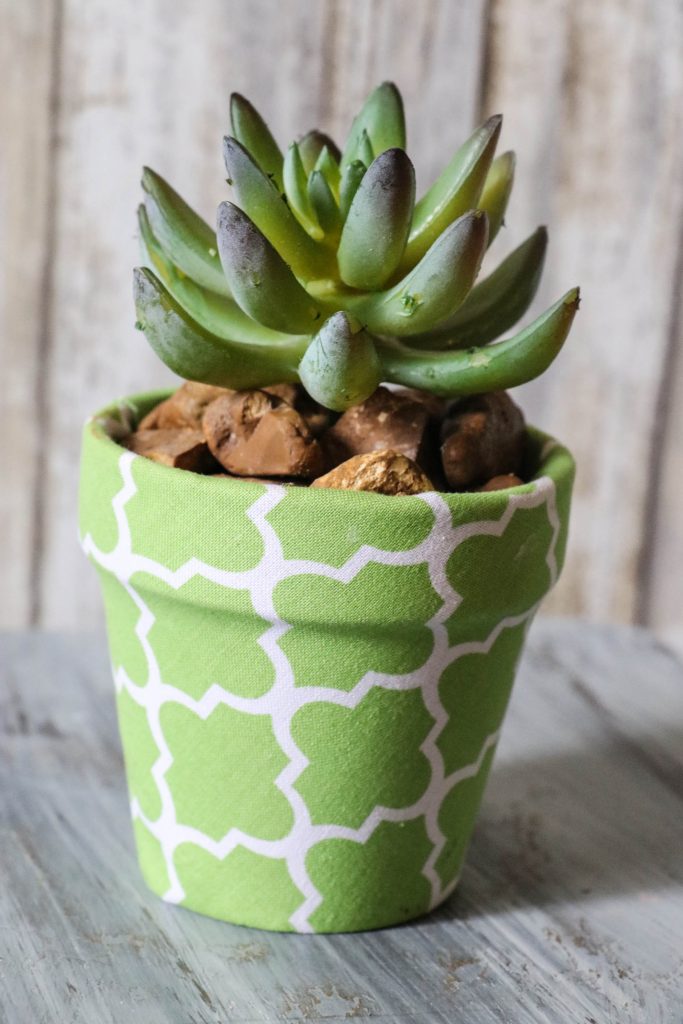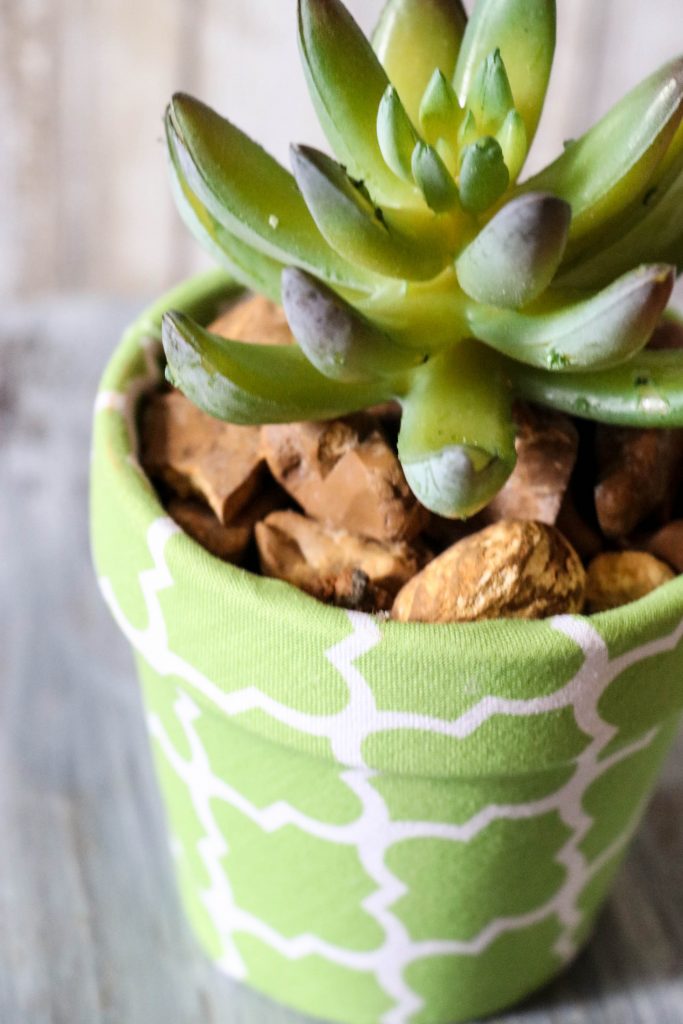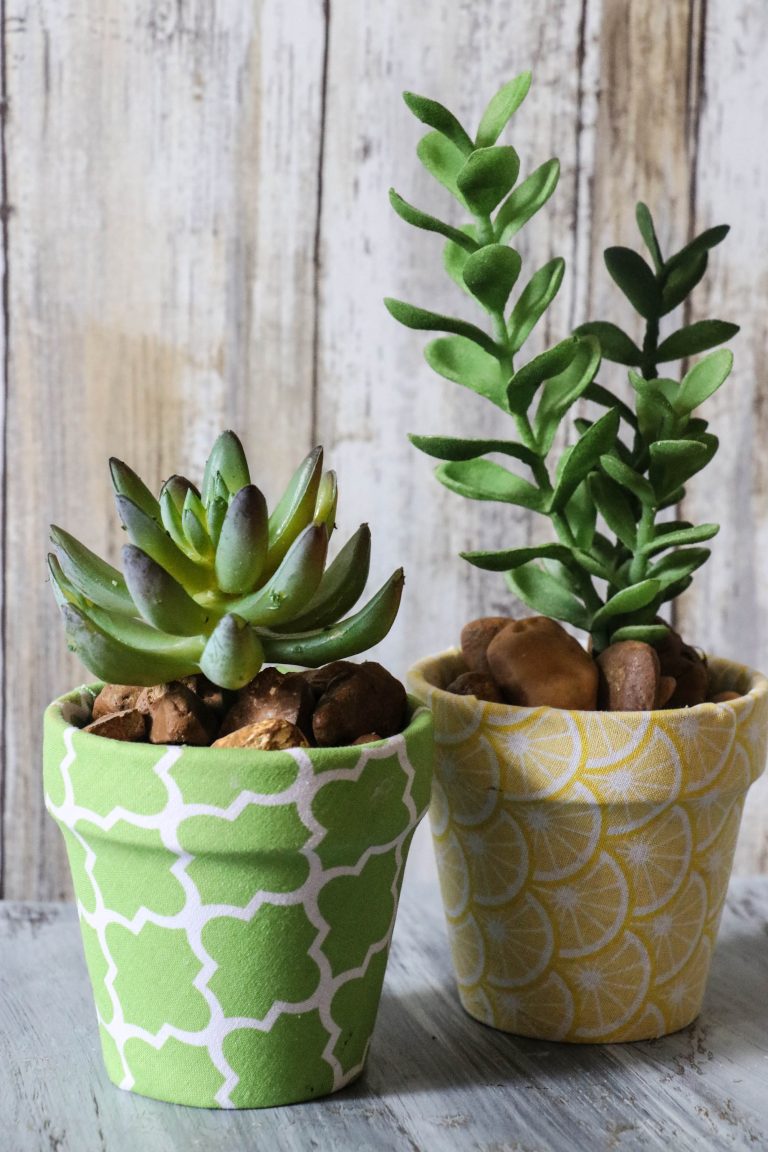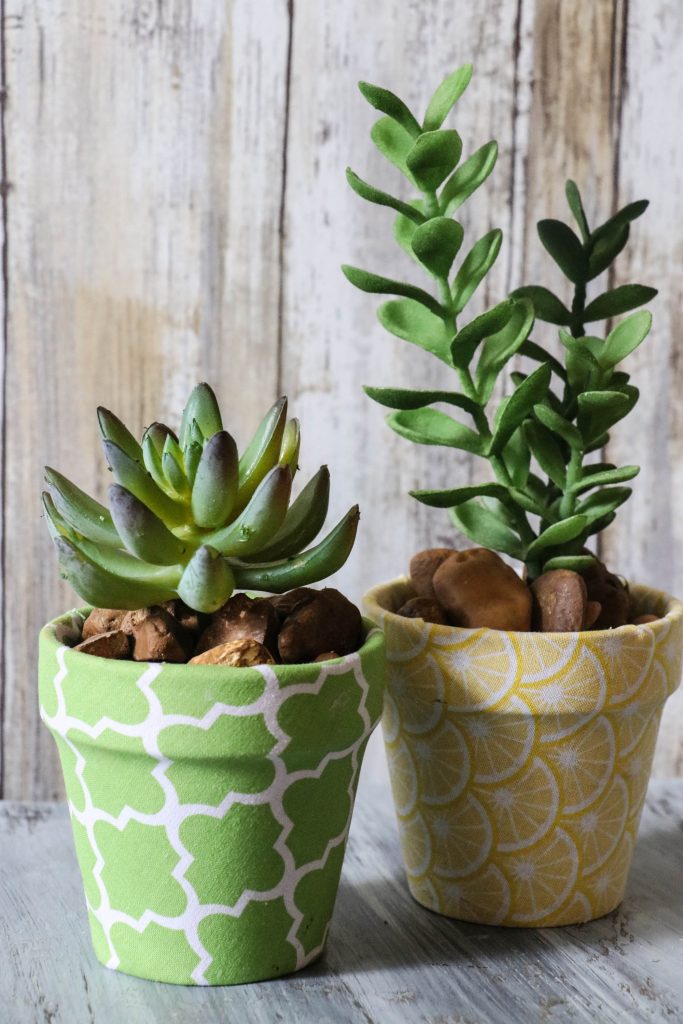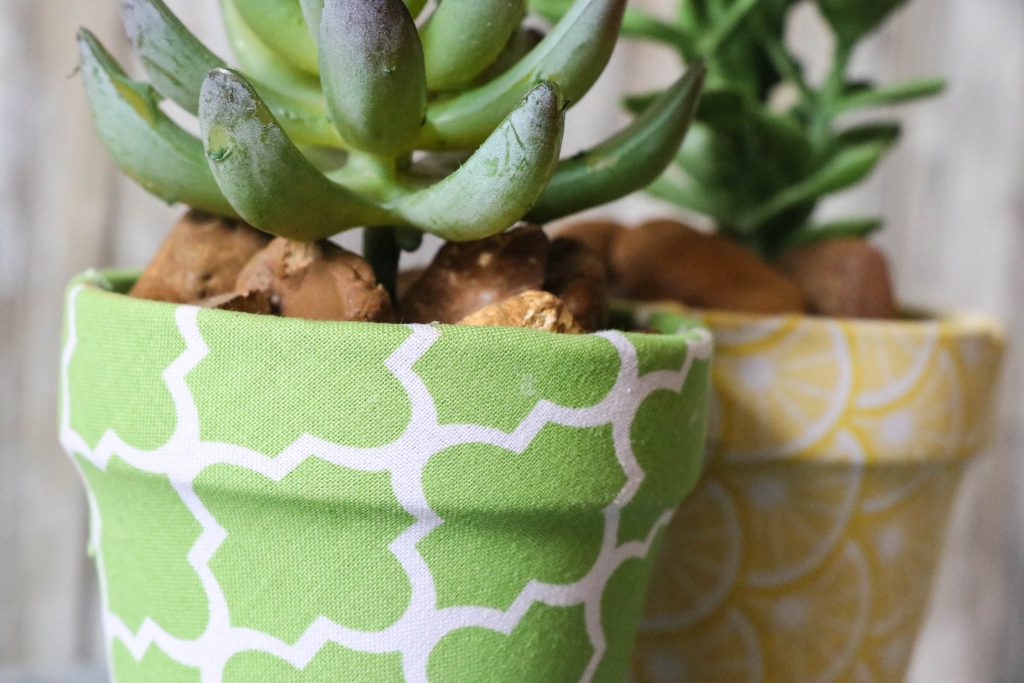 Tell me your thoughts in the comments! I think these DIY Fabric Covered Flower Pots are simply ADORABLE!
Pin Project for Later!
Be sure you are following along on Social Media!