A few years ago, I did a blog post showcasing some fun pom pom sticks that I made for my home. I was on the tightest of tight budgets, and I desperately wanted to have cute home…so I got creative!
I have taken that same concept from my previous post and revamped it into a COLORFUL model- and I am in absolute love with how cute they turned out!
This is the easiest project ever- but it gives you a big bang for your buck!
Supplies Needed:
Sticks from your yard (choose ones with lots of variance)
Pom Poms (buy at ANY craft store- in any color you want!)
*(affiliate) Hot Glue Gun (Y'all know I love my cordless one from Amazon)
White Spray Paint- any kind you want. If it has primer built in, that is even better…(Or you can leave them plain)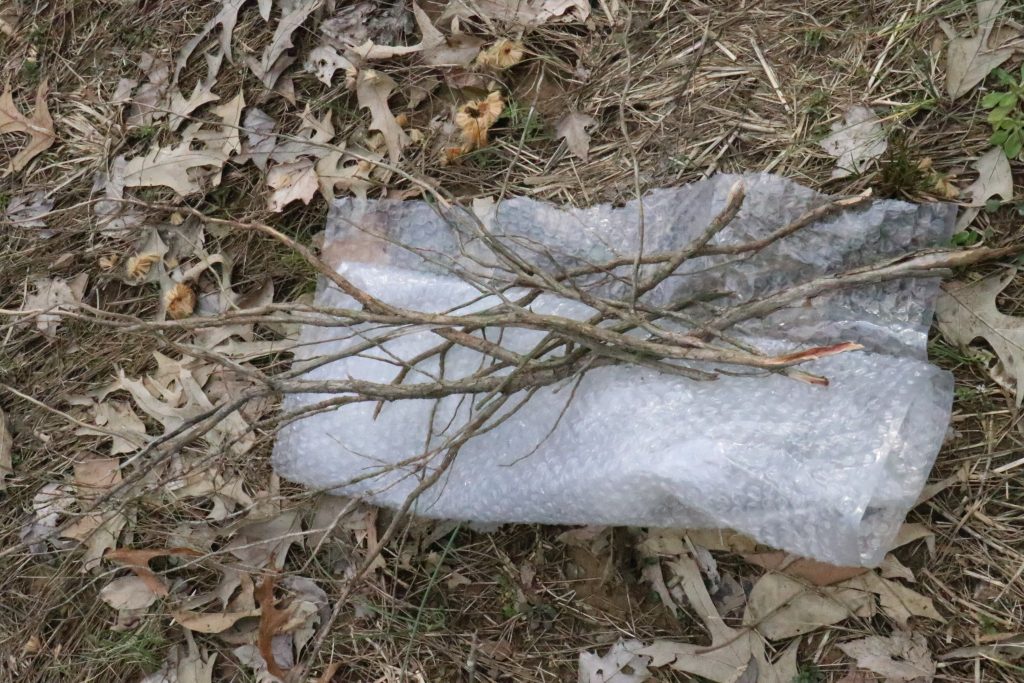 All you have to do is lay your sticks out in a way that you can easily spray them down with your spray paint.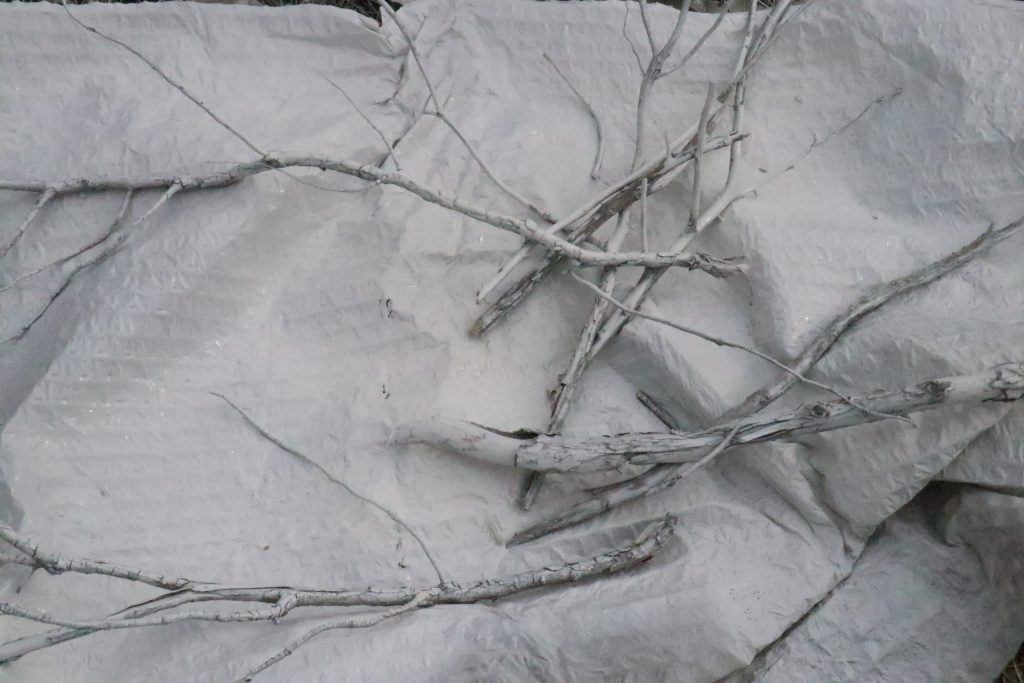 They will most likely take 2 coats…so let them dry and put on the second coat.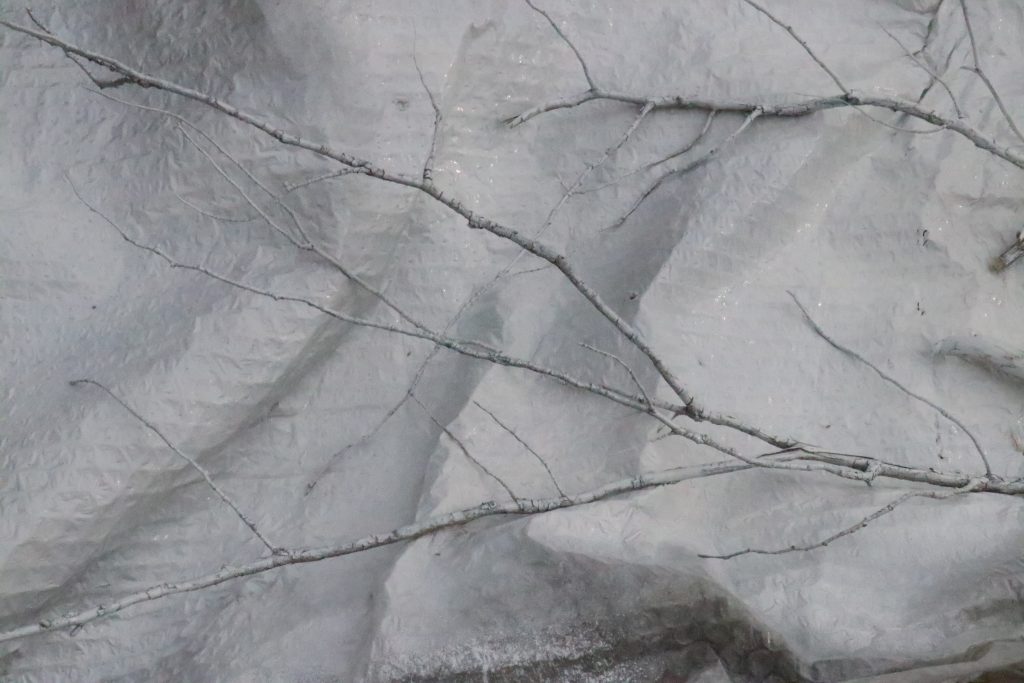 Once dry, just hot glue your pom poms along the sticks! Put on the ends and along the actual stick! Put them everywhere for lots of fun pops of color!
THE END! Told you it was easy!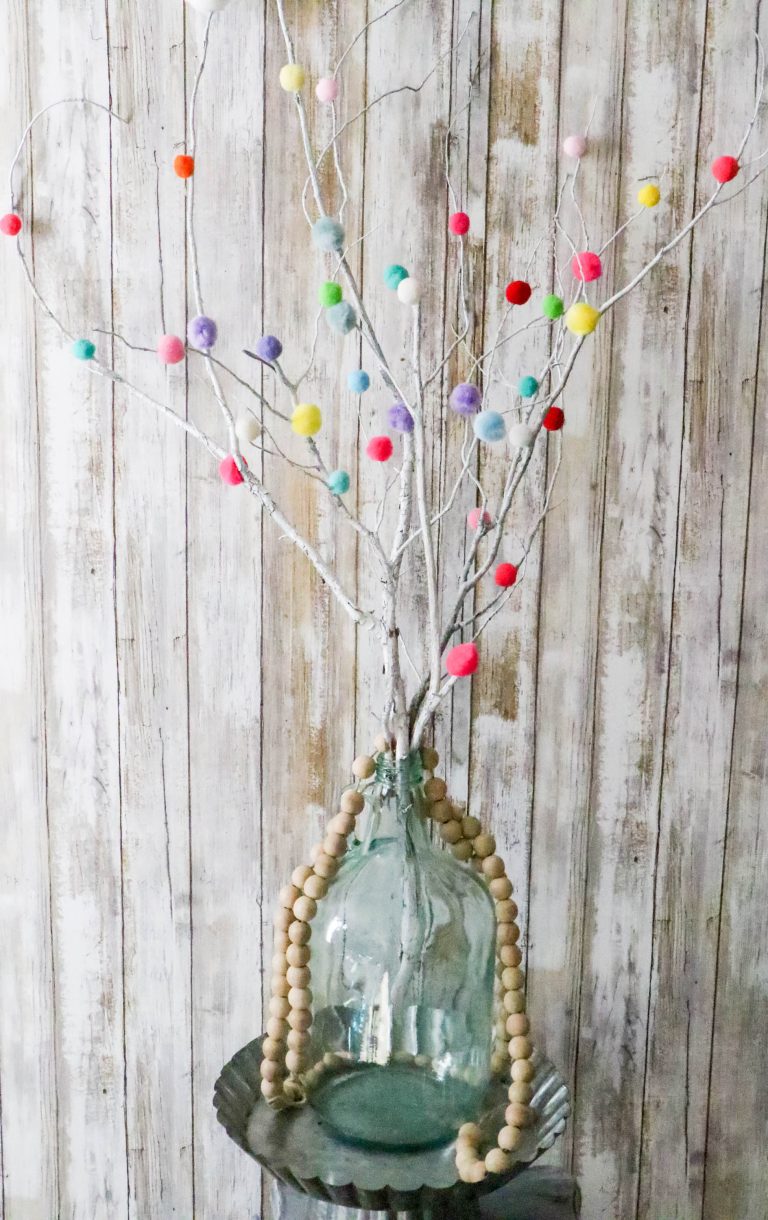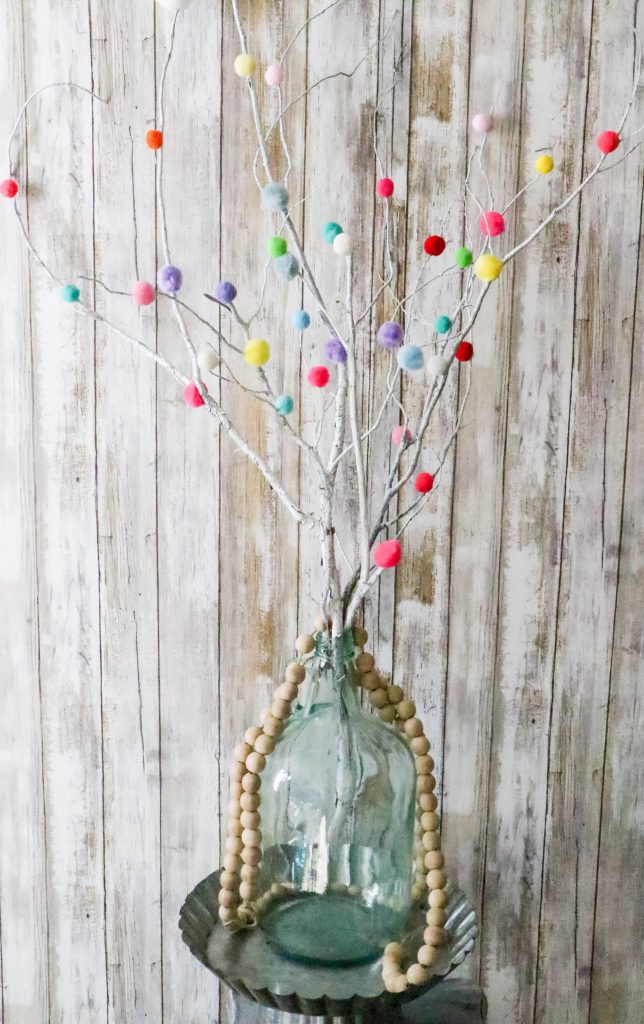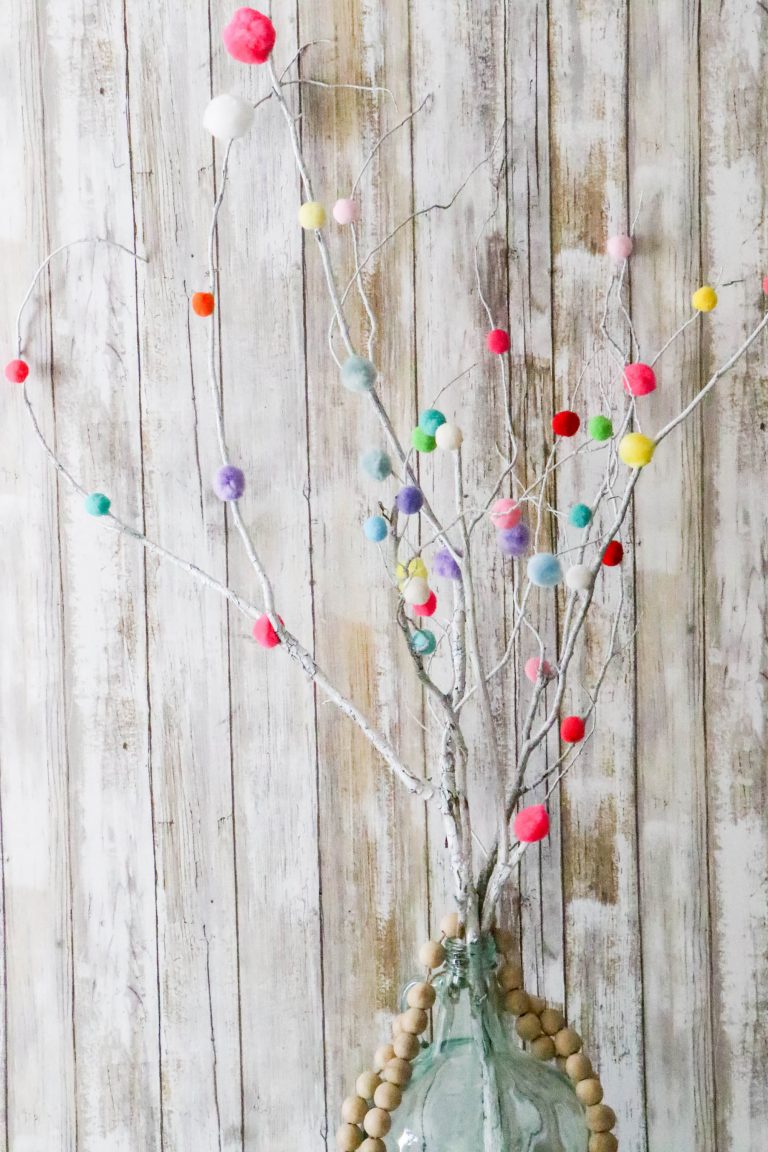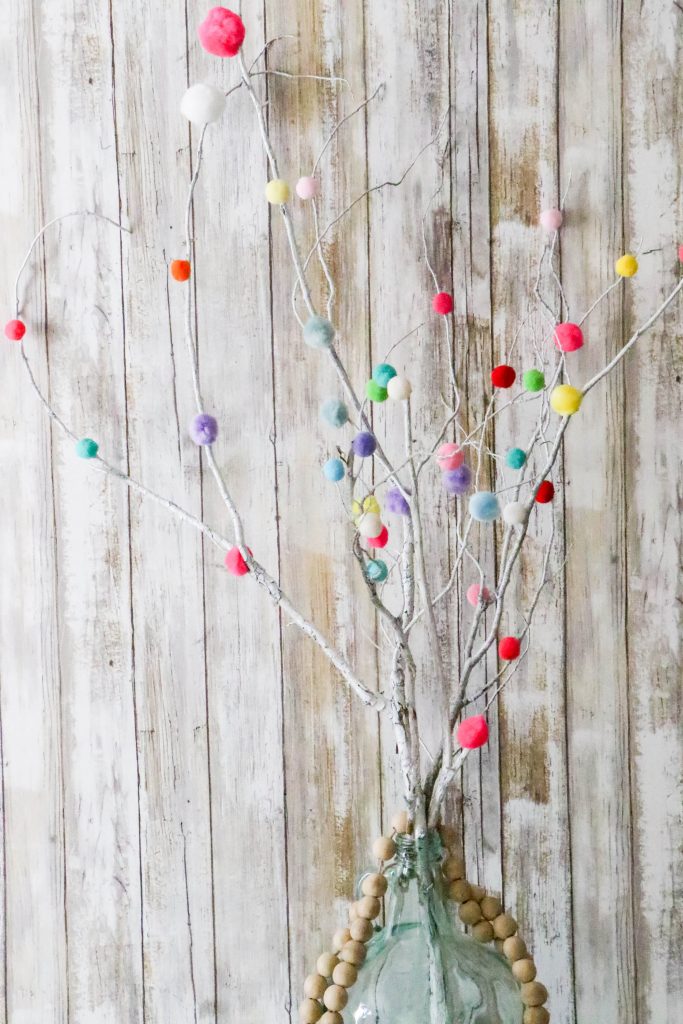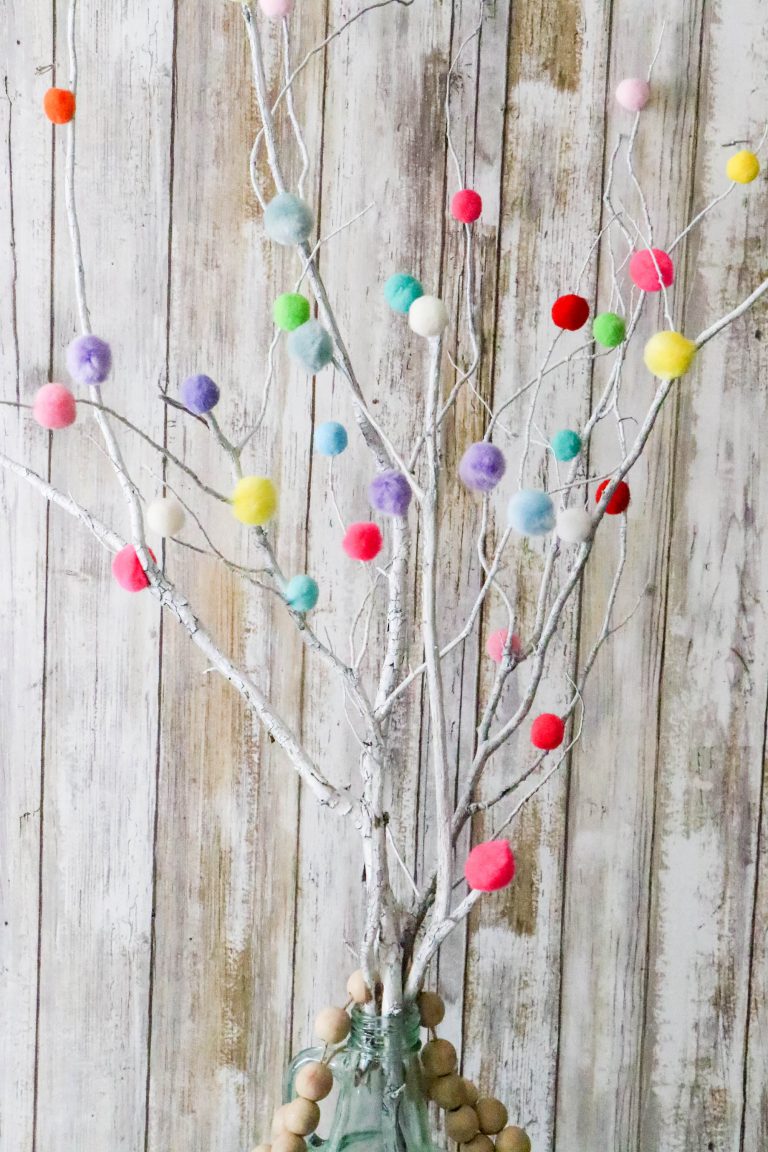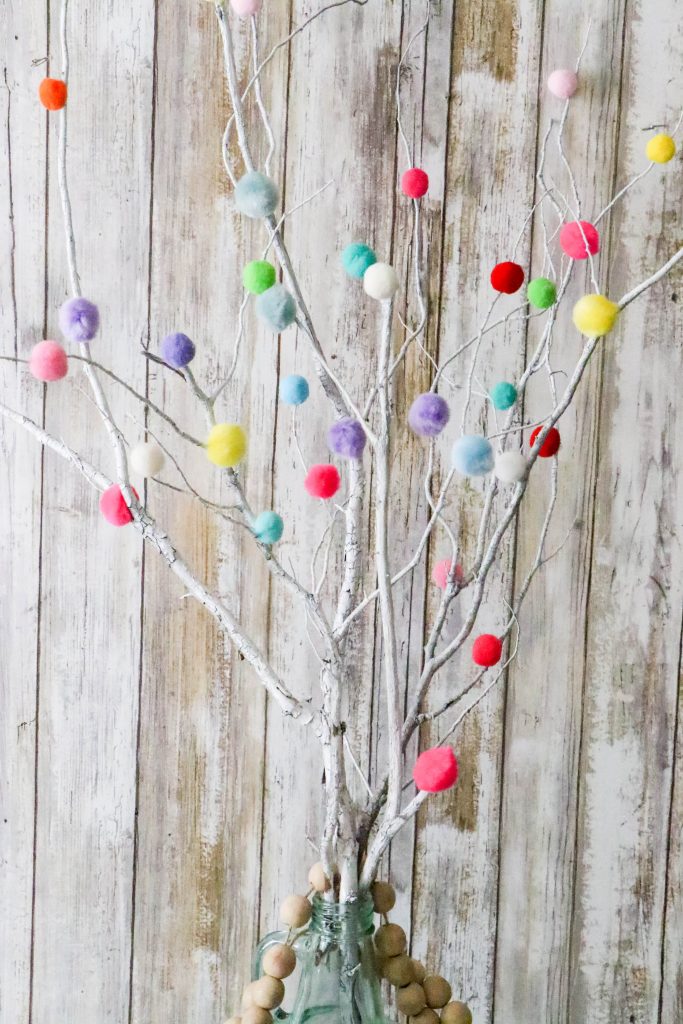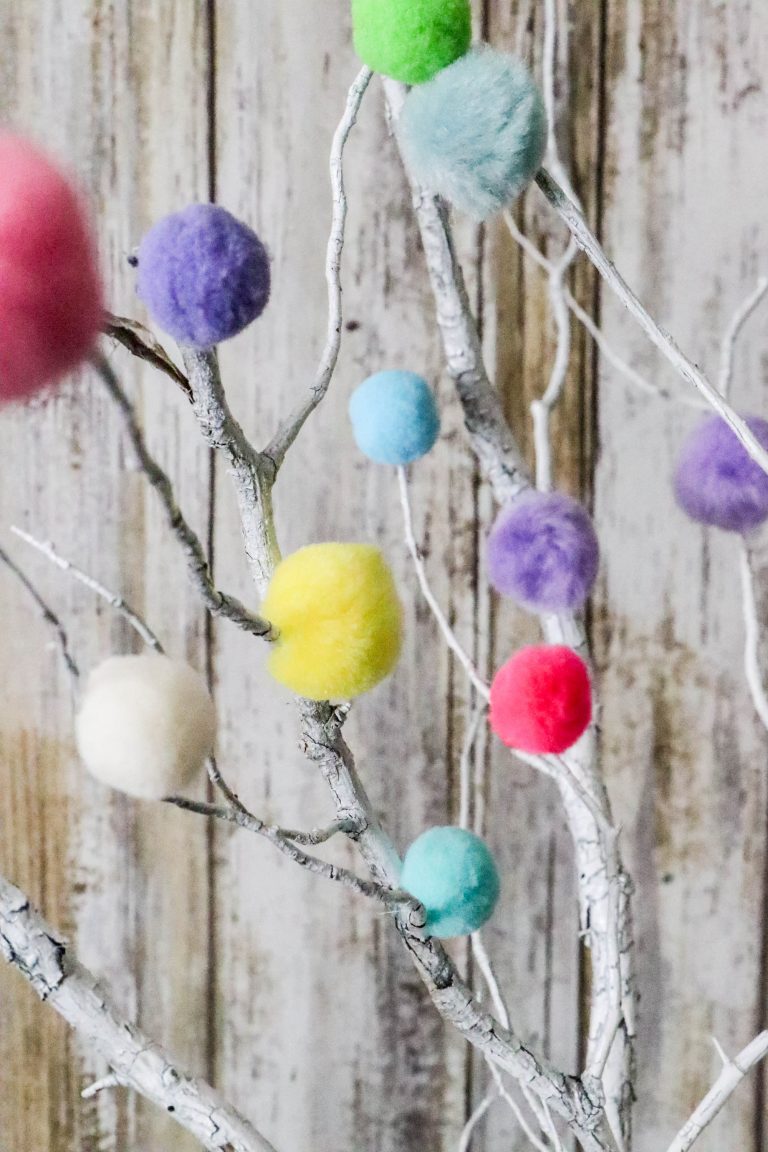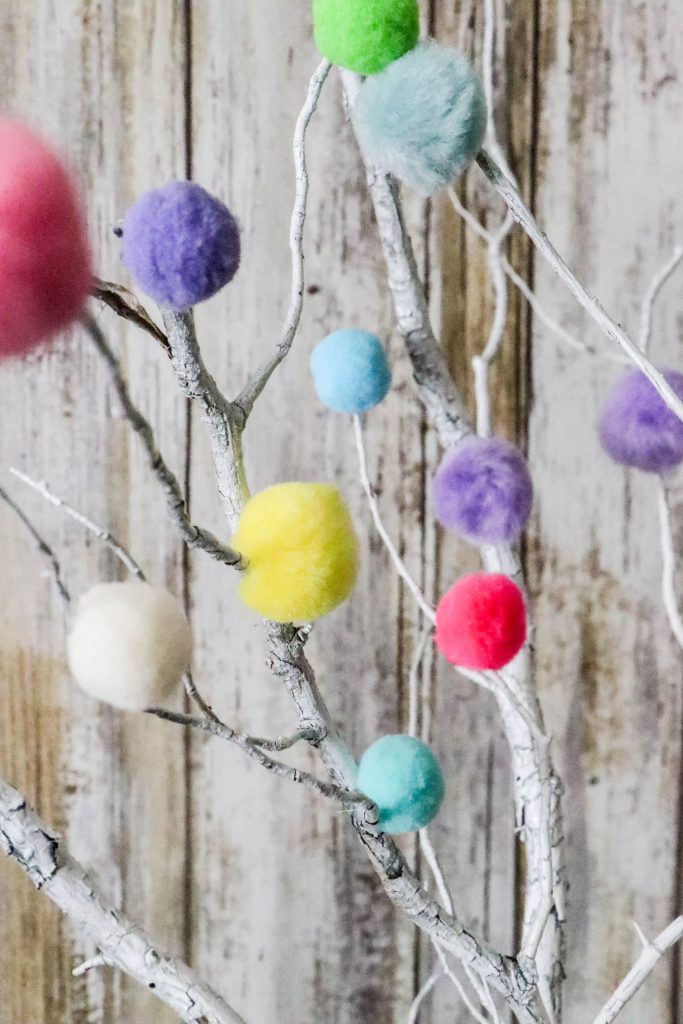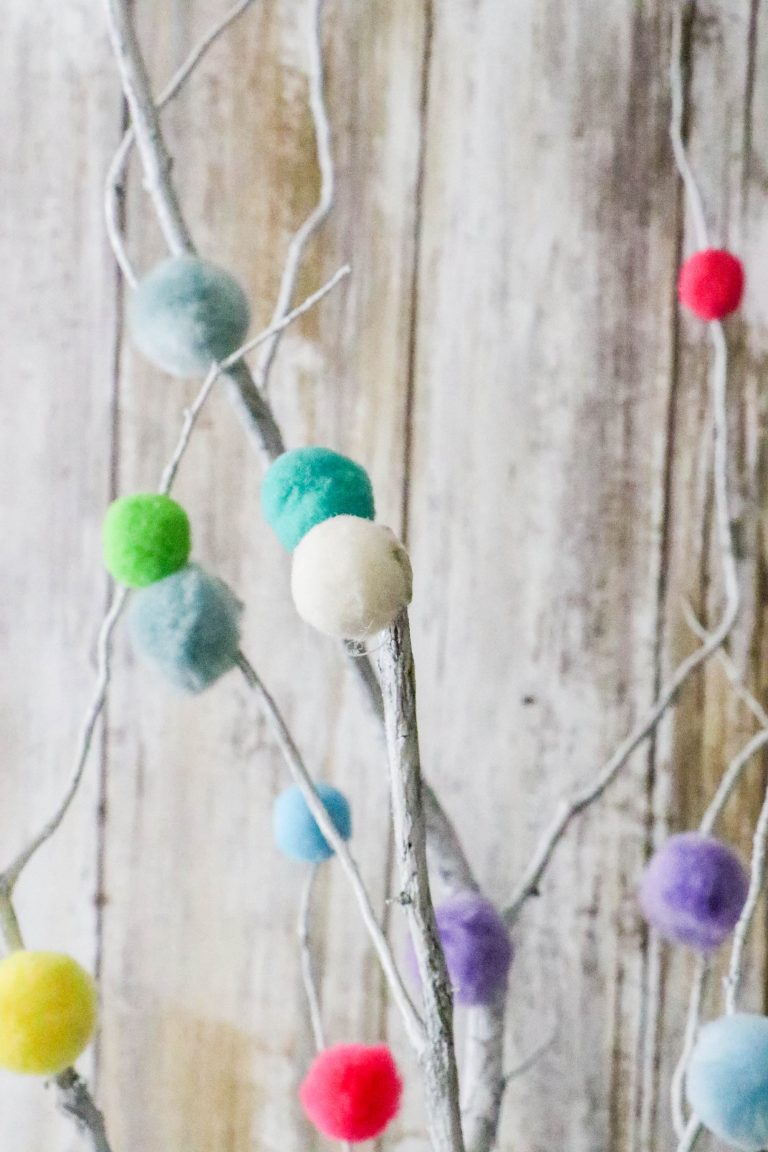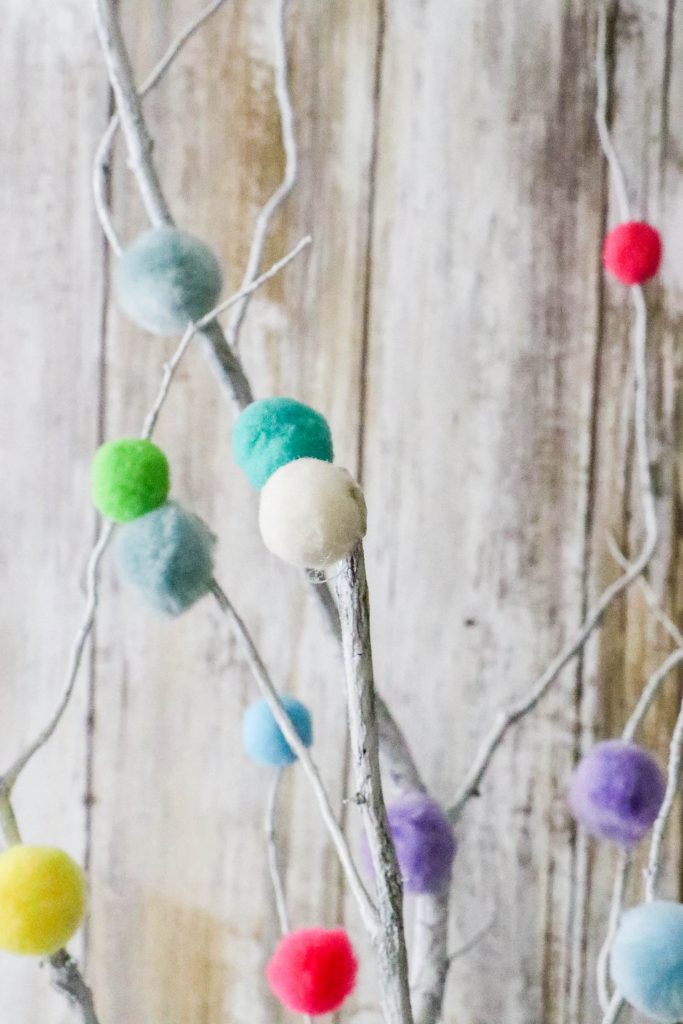 It is your choice what kind of container you use to display them!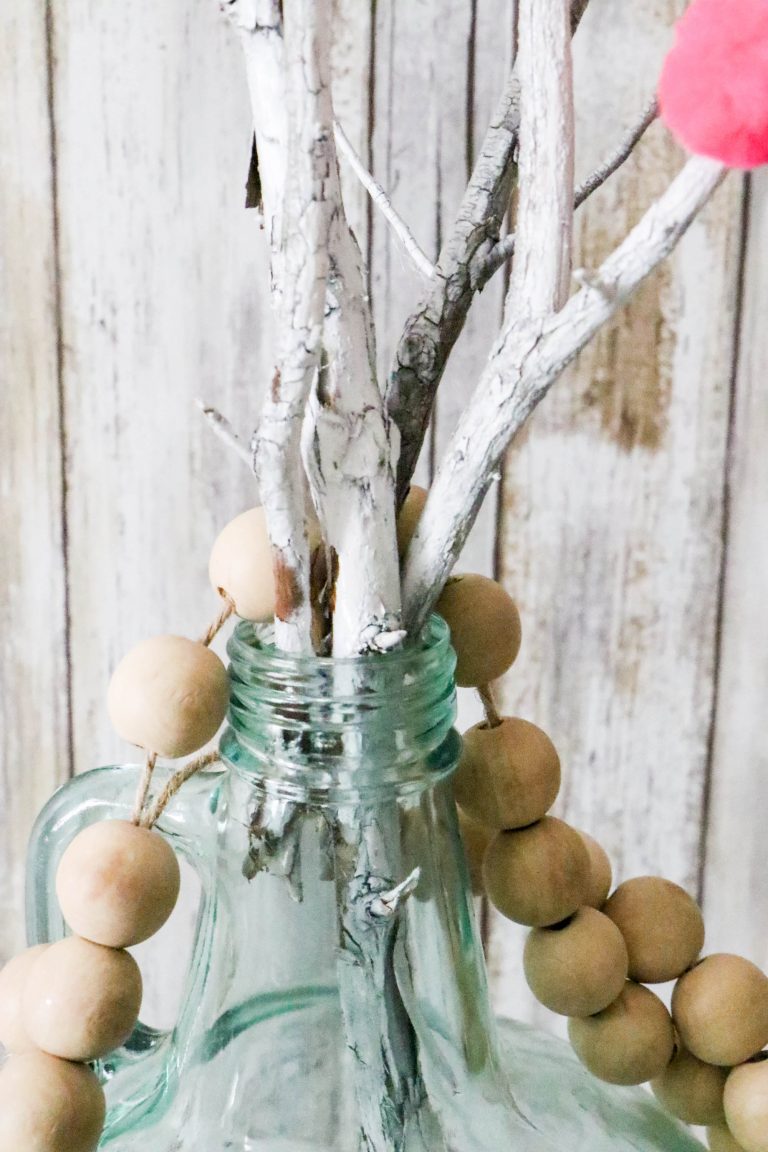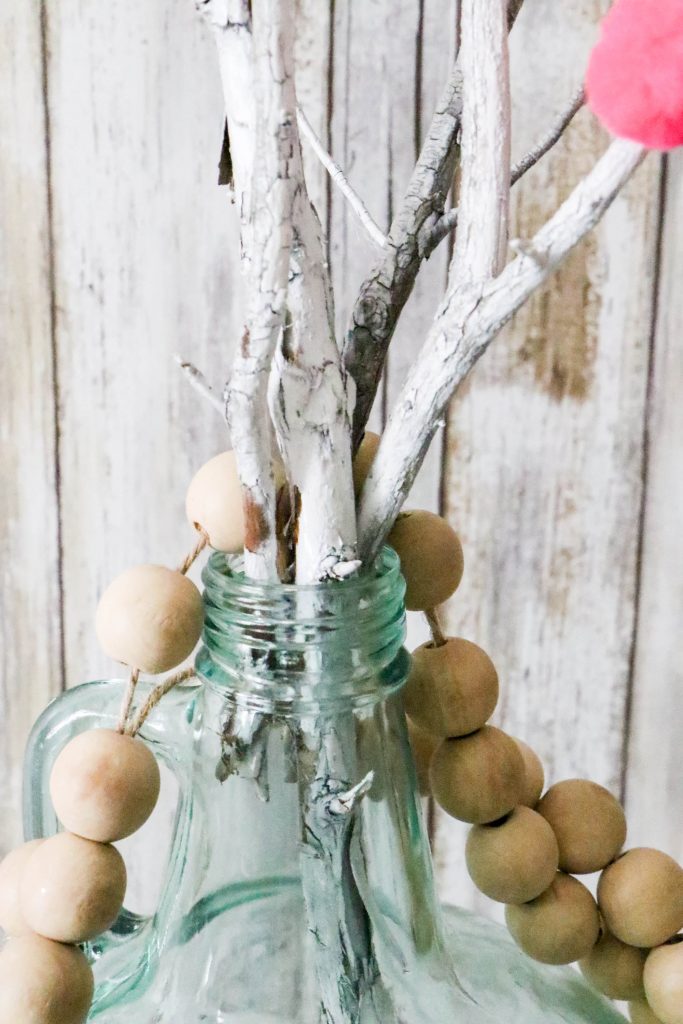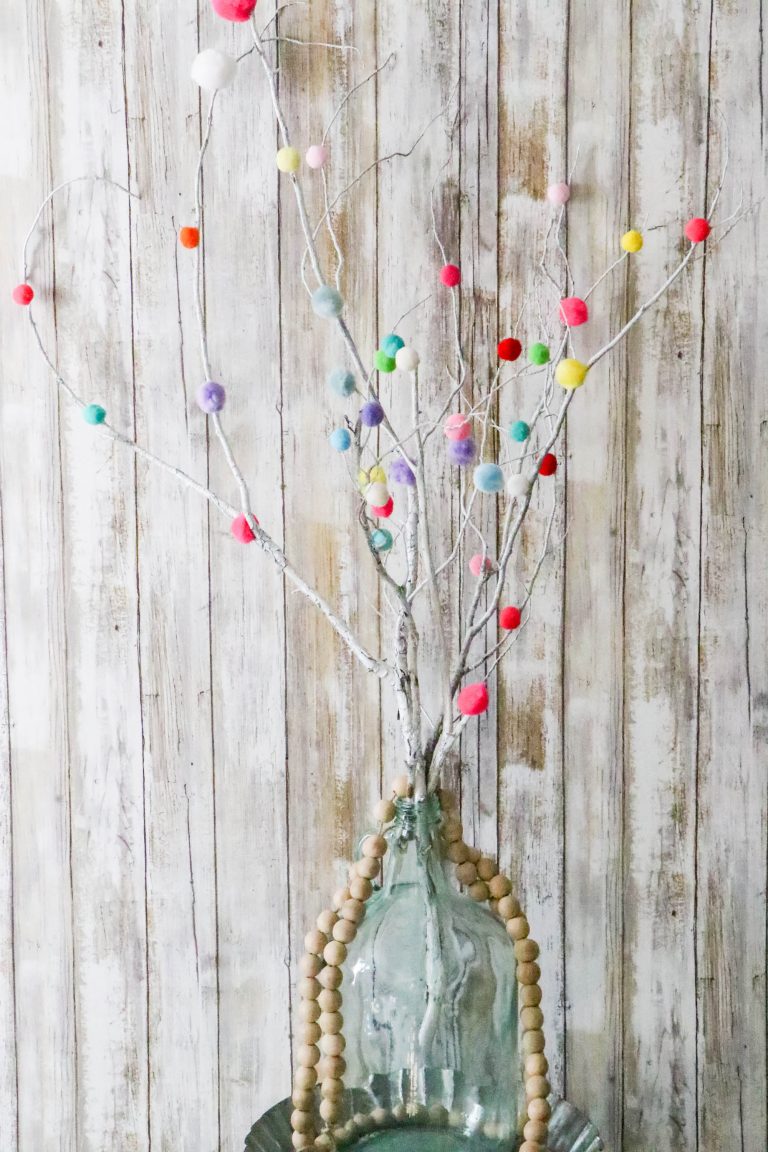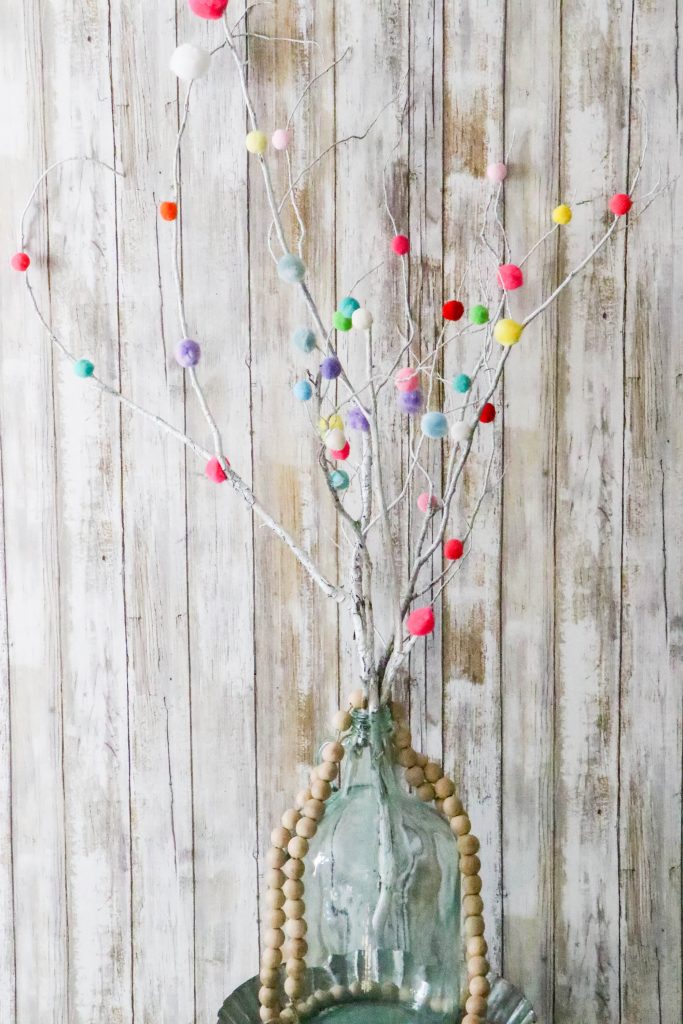 Now, go take this idea and make you some! Use it to inspire your own creativity and be sure to share with me so I can see!
Be sure to pin for later! (And SHARE with a friend!!)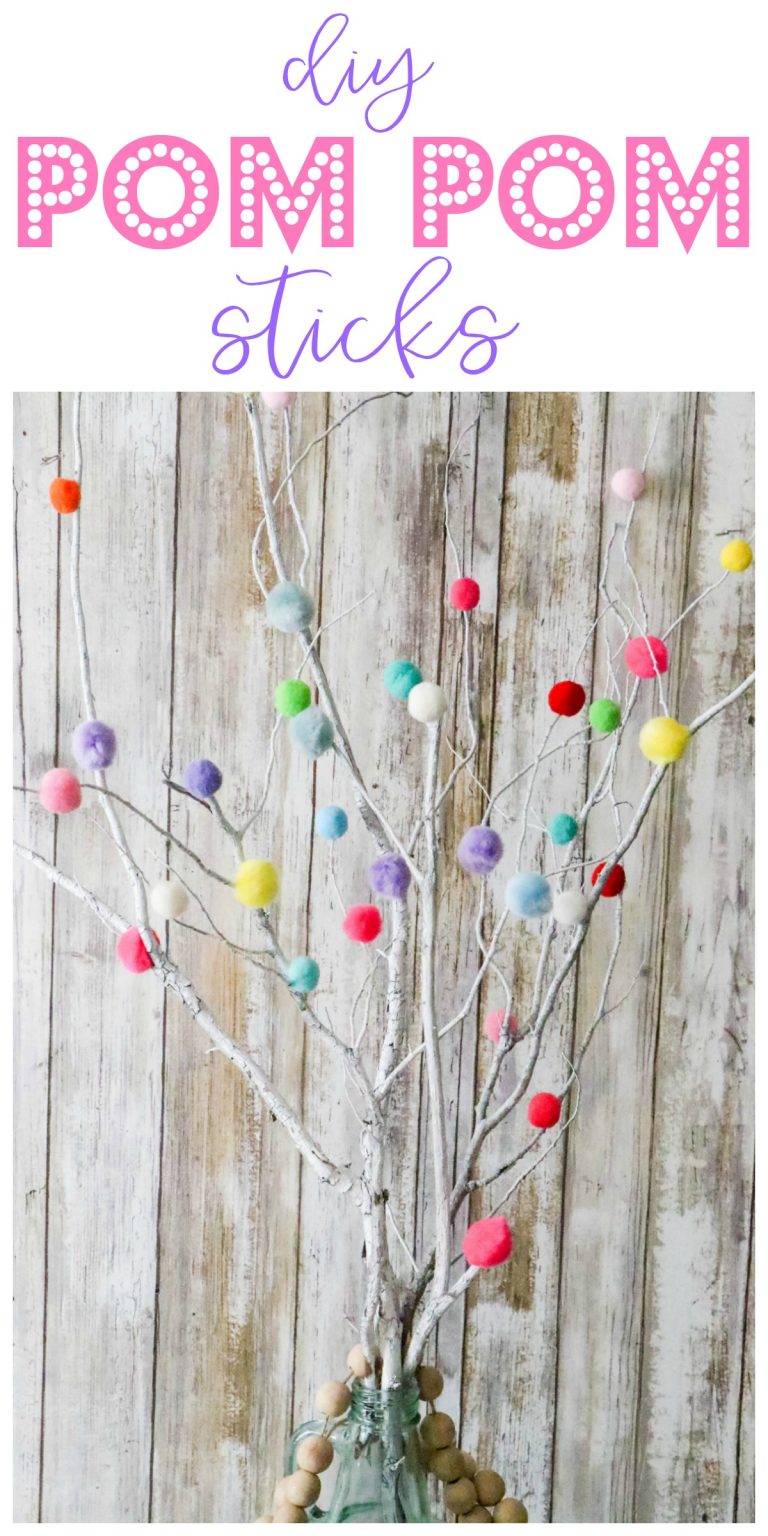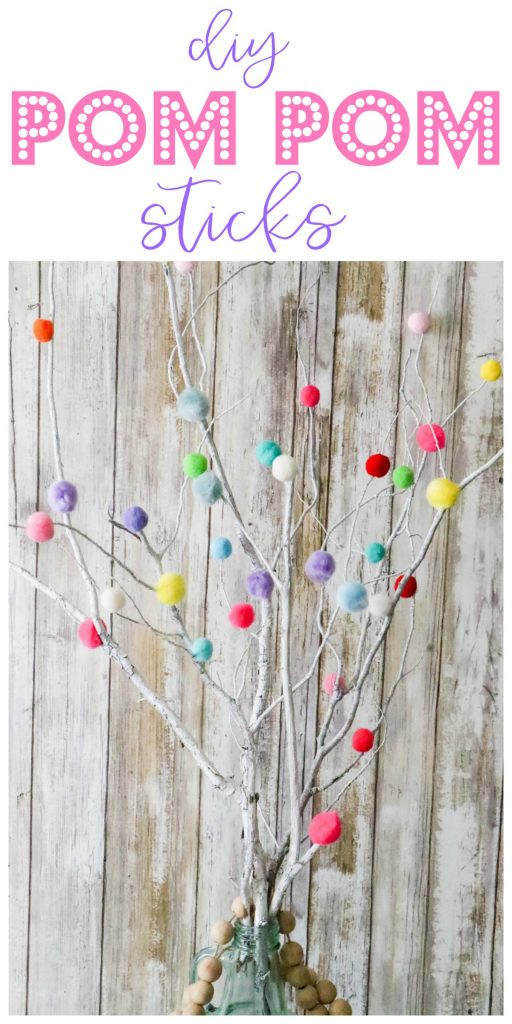 And one more thing!
Are you following along on Email and Social Media?! You should be! Don't miss out on the FUN!