The question I get the very most when people see that we bought a condo is, "why did you choose Cocoa Beach?" This is our first condo rental (and condo in general), so I understand people wondering what made us chose this location!
A few years ago, our family took our first Disney cruise out of Port Canaveral. We decided to spend a few days before in Cocoa Beach, since that was the closest beach to the port! I had always heard of Cocoa Beach, as it is the closest beach to Orlando…but I truly knew nothing about it. We ended up LOVING the area AND Disney cruises!!! 
What was it about Cocoa Beach that we loved so much?
Cocoa Beach was the perfect place for our family at that time and the many times since…why? Because it was FUN and full of great places to eat and enjoy our time, but also FAR less crowded than all the beaches we were used to. We loved the environment of the entire area. We felt like we could actually enjoy the beach without having so many people on top of us, and that was more important to us than many other factors, especially with young kids. It has remained the same to us as the kids grew older and we stayed there on several more occasions!
The beach is beautiful, and the waves are usually big enough that the kids could really play in them, which was fun and not something we had as often on the panhandle (which we spent most of our time…and we still love)! They can ride their boogie boards and jump waves and do all of the things that every kid loves! What can beat that?! There is also an abundance of SHELLS, which I love! I love to shell hunt, and I love that it is something we can all do together!
What is there to do in Cocoa Beach?
While I don't know everything about the area (not even close), I have been there several times now and have never been disappointed. I am not one that feels the need to go out every night, but if you are…there are tons of restaurants for every part of the day…as well as mini golf, an adventure park, bike rentals, a zoo, lots of good ice cream and beach shops and so much more! You can also take tours and see so many dolphins just from sitting on the beach relaxing!
Some of our favorites are:
Lighthouse Cove Mini Golf
Aerial Adventure Park
Gator Golf and Go Karts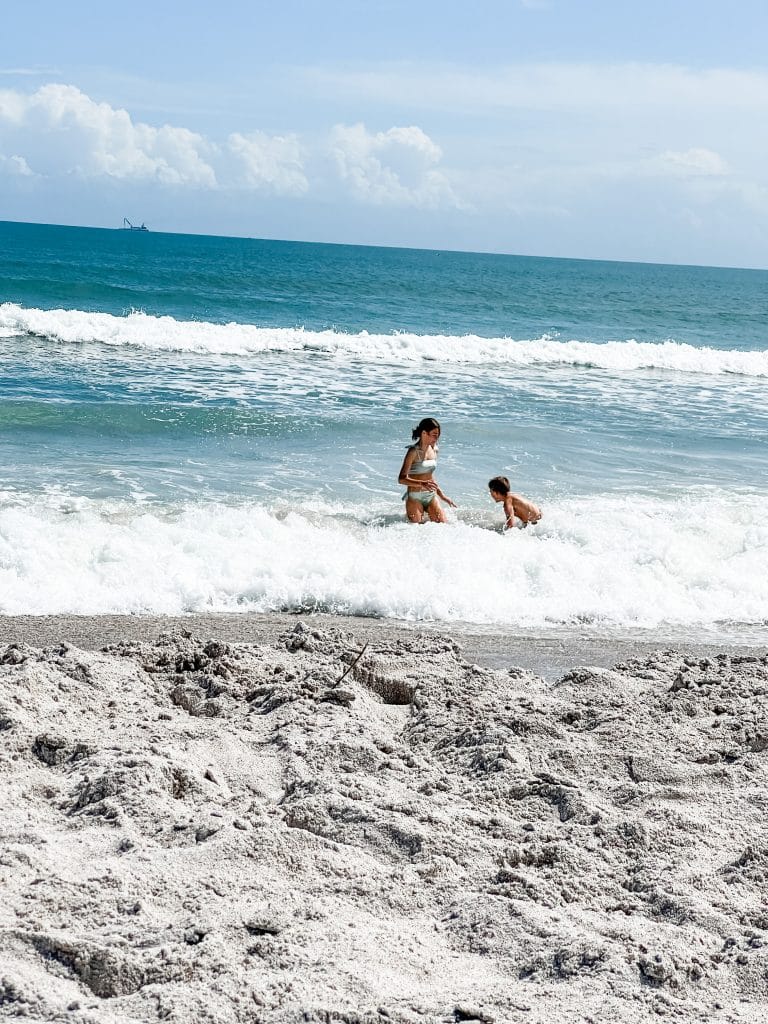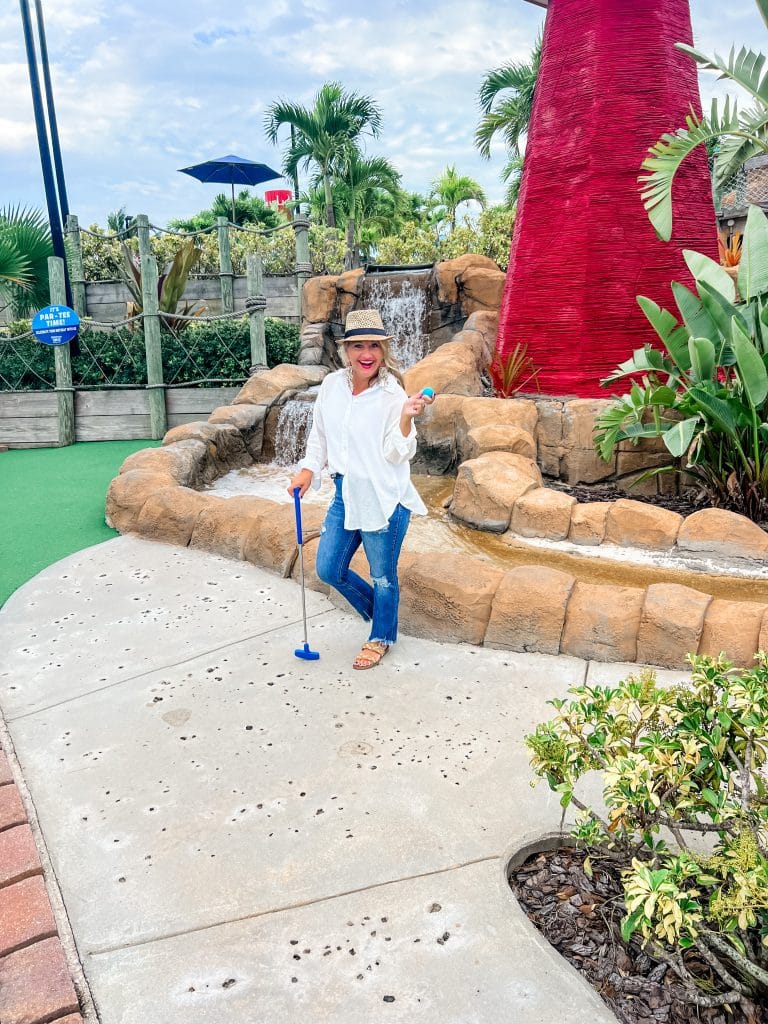 How far is Cape Canaveral?
Cape Canaveral is actually where our condo is located…RIGHT at the border of Cocoa Beach. It is the perfect location to the cruise ships, which you can see coming in and out of the port from our condo…and the space station and all that Cape Canaveral has to offer, but literally no piece from the amenities of Cocoa Beach!
The "official" distance from Cape Canaveral to Cocoa Beach is 4.8 miles, so no matter what end of the area you in, the distance from one end to the other is short!
How far is Cocoa Beach from Orlando and Disney?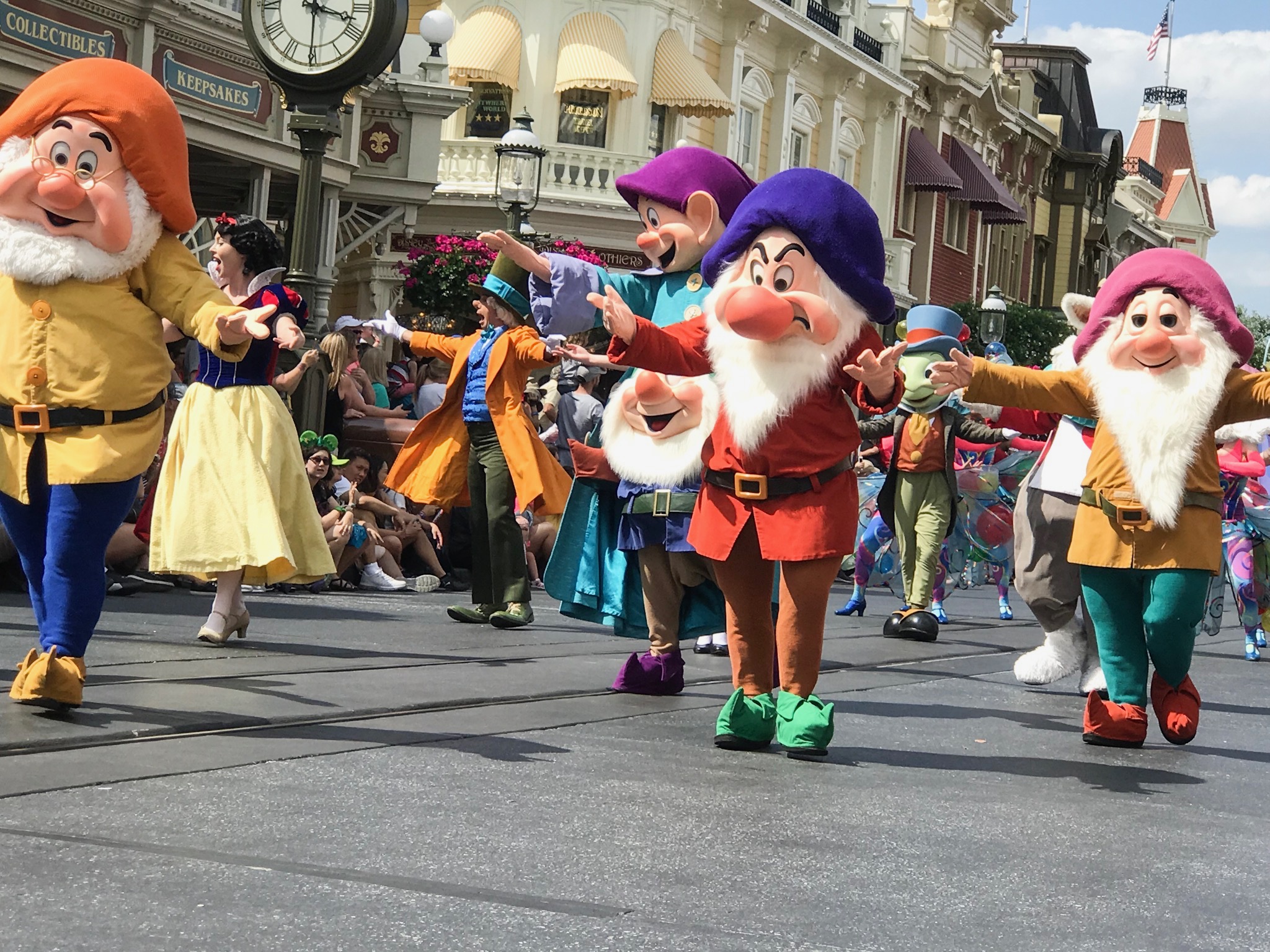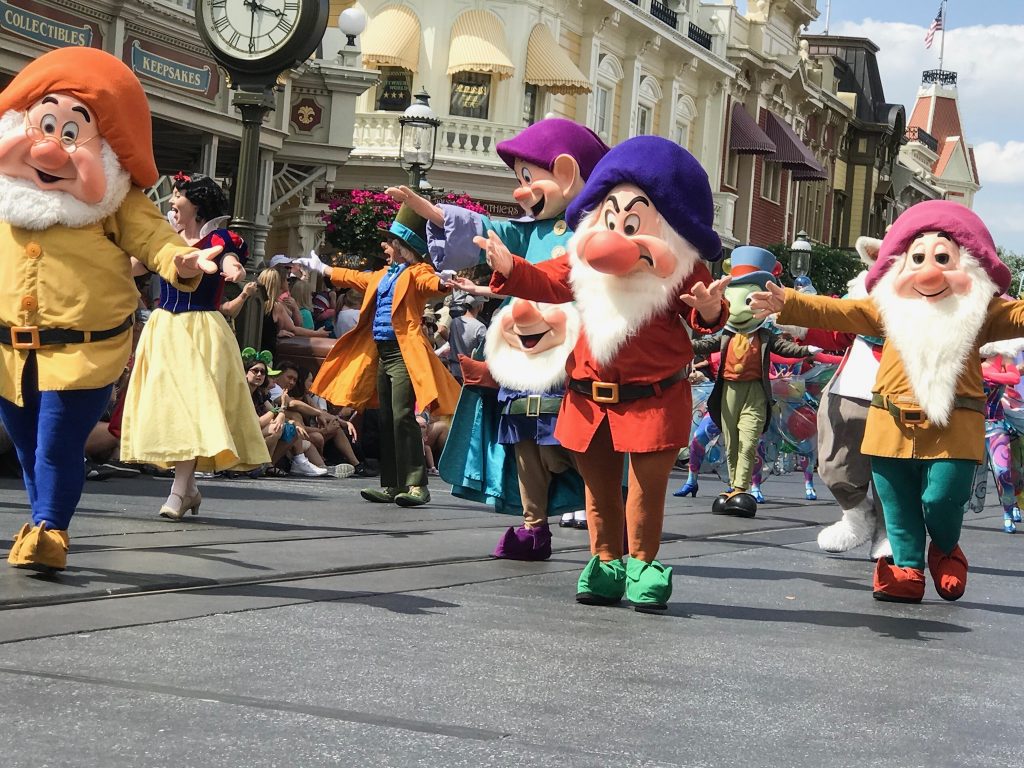 You are in luck! Our condo and the Cocoa Beach/Cape Canaveral area is very close to Orlando! In fact, it is the closest beach to Orlando and such an easy drive!
To our condo from the Orlando airport, it is around 40 minutes. From our condo to Disney/Universal and the parks…it is roughly an hour (depending on time of day and traffic).
We LOVE the fact that we can have a week's vacation with beach AND parks AND only one place to stay! It works out so perfectly for our family, as we don't want to have to move locations just because of changing what we want to do!
While I don't know everything in the area and certainly don't claim to… I want to give you a few of my recommendations on places to eat, things to do and see and of course, a beautiful place to stay while in the area!
My favorite places to eat:
As I have stated, I don't always go out to eat…especially when spending time at the condo (we like to stay in and relax), but I have some favorites for sure!
Breakfast is my favorite meal to eat out (no matter where I am!!!), and there are some great breakfast spots I have tried!
Sunrise Diner
Southern Charm Cafe
Zachary's
Simply Delicious Cafe & Bakery
JoAnne's Beach Side Cafe
chains such as IHOP and Denny's (Blaize's fave)
For Dinner, you are without a shortage of amazing places to eat, especially if you love good seafood!
Florida's Fresh Grill
Florida Seafood (the environment here is so fun! On Fridays and Saturdays, there is even a balloon artist who is always there to make balloon animals for the kiddos)
Coconuts on the Beach
Sandbar Sports Grill
And of course, you are not in a beach town without ICE CREAM! Our very favorite place to go is The Fat Donkey! There is almost always a line, but it is well worth it!!!
Favorite place to stay??
Well, in our CONDO, of course!!! It is the perfect location, with the perfect views! You can watch the ocean on one side and rocket launches and cruise ships on the other! You truly can't go wrong!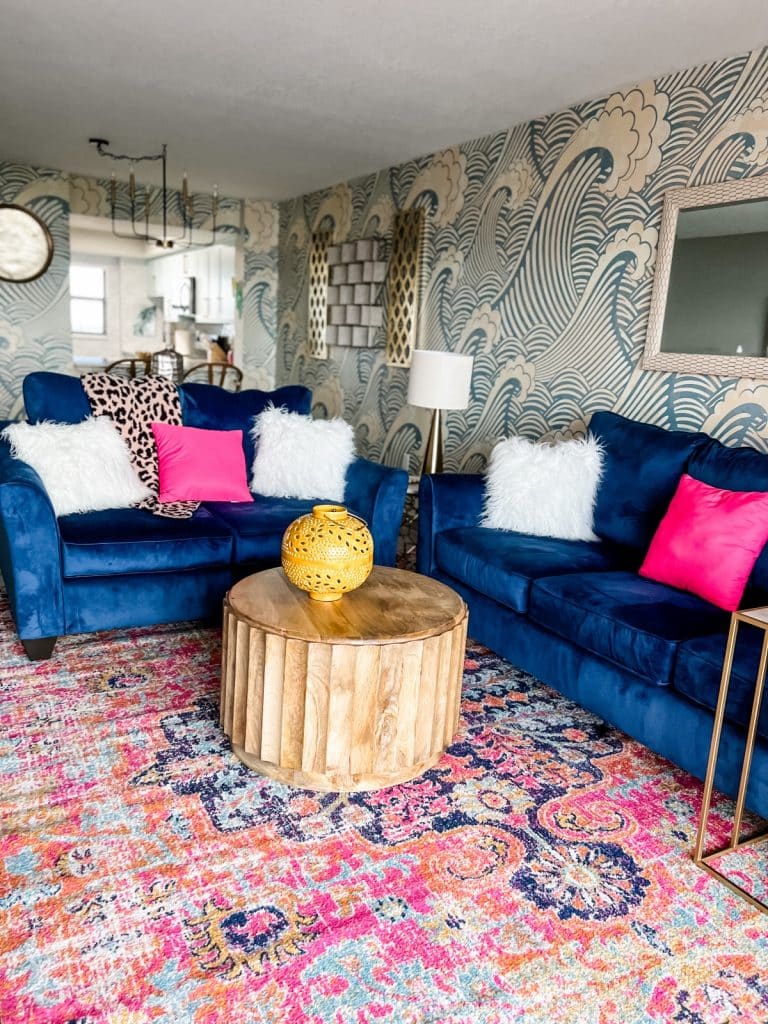 This is the view from the balcony!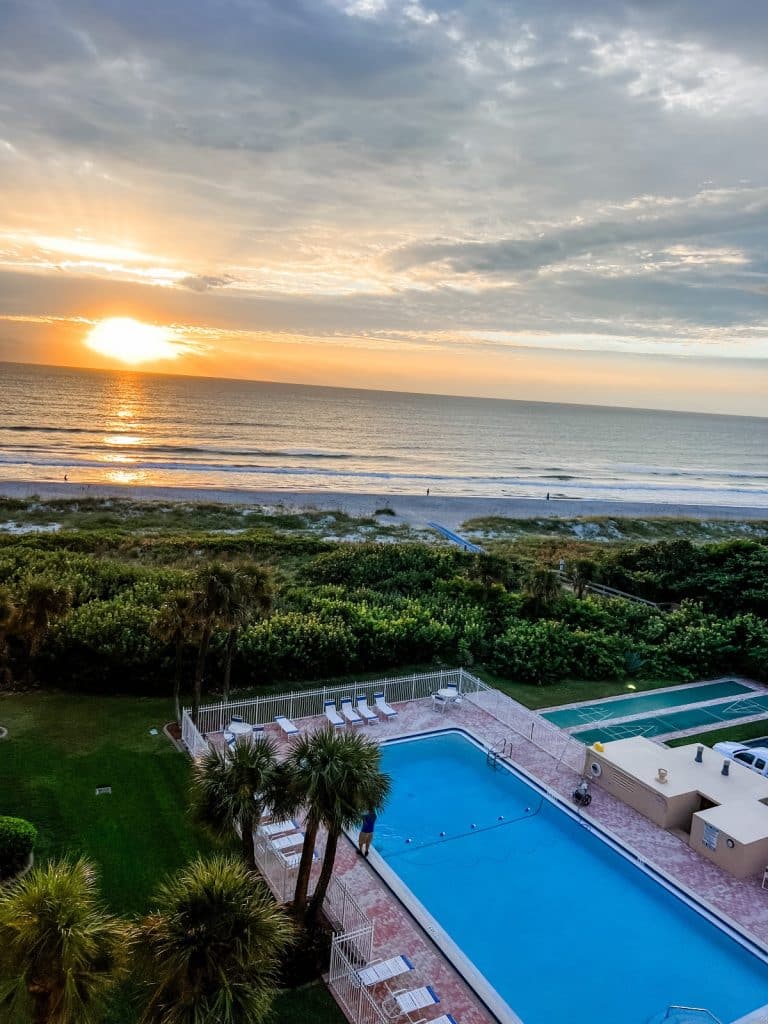 This is the view from our door! From our door you can see the rocket launches and watch the cruise ships depart! Can you see the big ships in the background? In person they are much closer than this pic!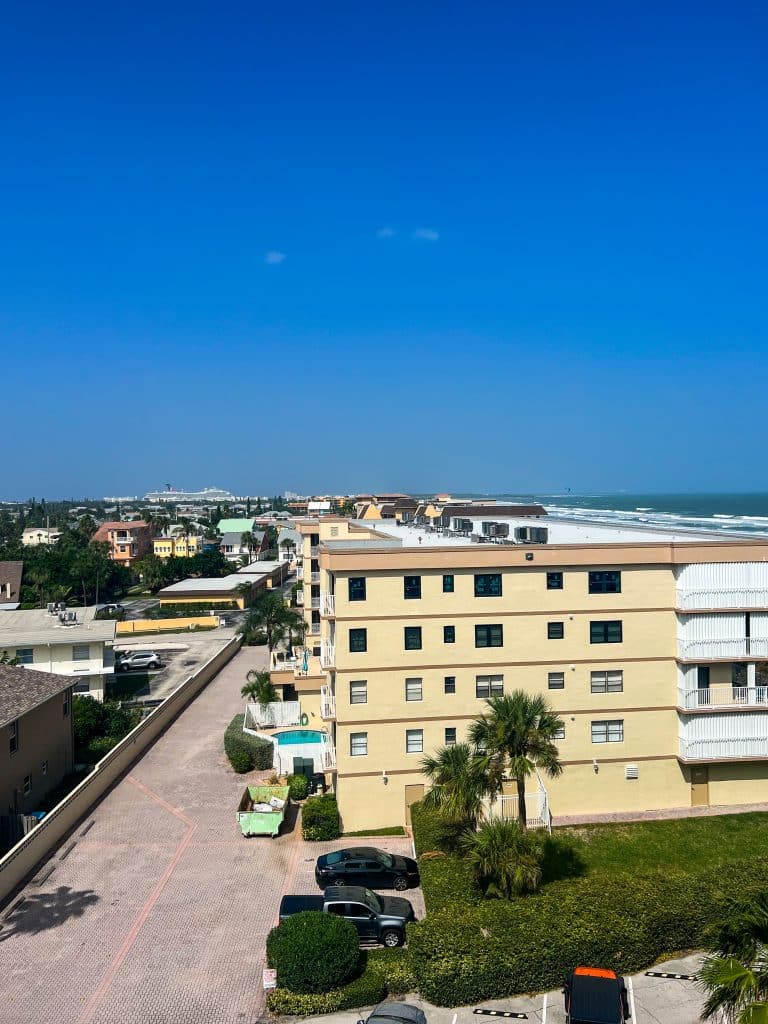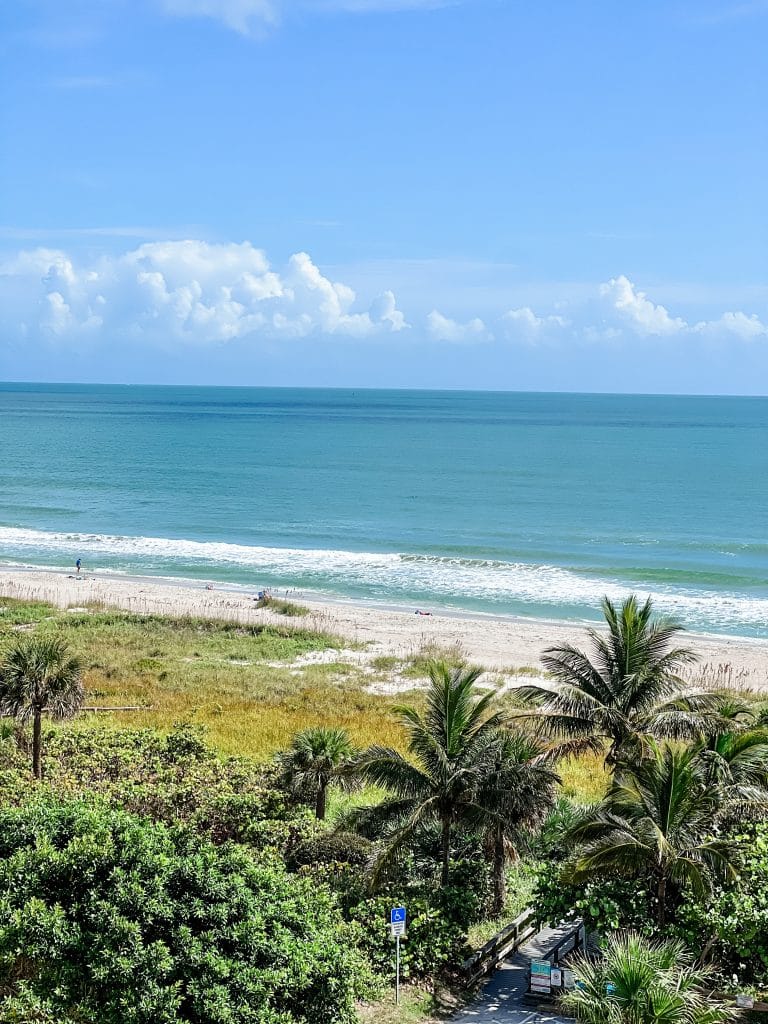 ——–> BOOK OUR CONDO HERE <——-
Do you have any special reasons YOU love this area!? Do you have any favorite places to eat or things to do? Tell me! Be sure to SHARE!