I don't know about you, but I LOVE wrapping gifts… it's just so relaxing to sit on my living room floor by the fire with a Christmas movie on, and just wrap!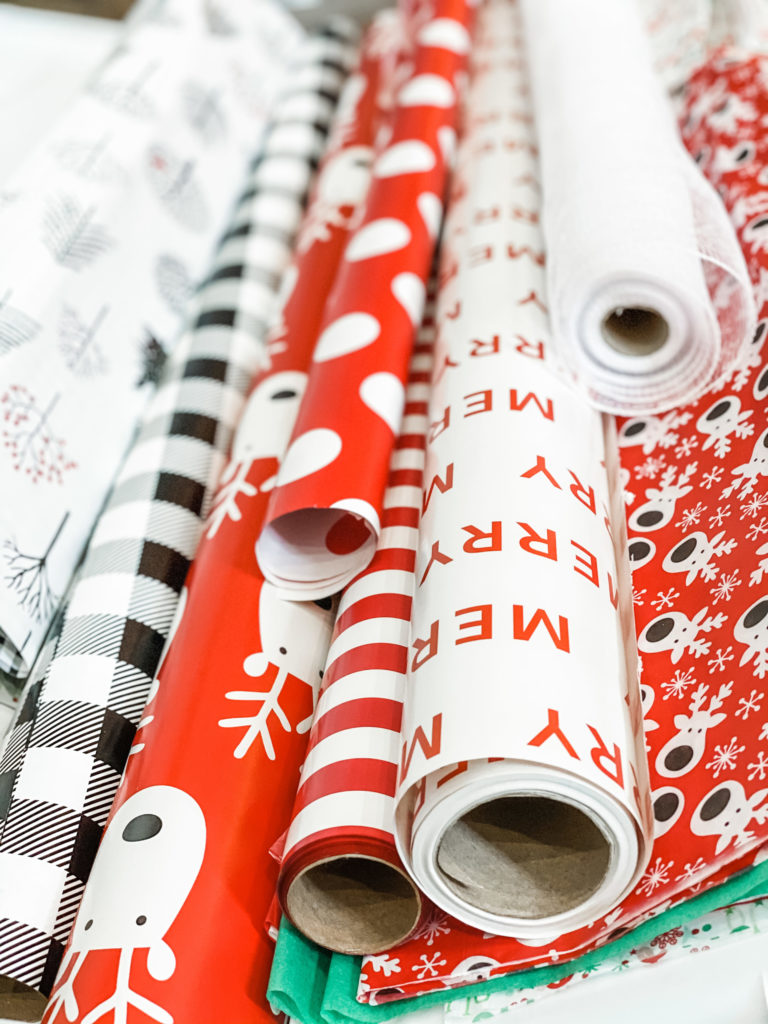 To me, presentation is EVERYTHING… there is just something about going that extra mile when wrapping your gifts! I love thinking of the little details- like adding small embellishments, bows, and even a personalized sticker! Of course NONE of this is necessary, but I just love to do it!
If you're extra like me when it comes to gift wrapping, then I want to share with you some of my FAVORITE gift wrapping supplies!! After I posted the video on how I wrap my gifts (which you can watch HERE) I had sooo many questions on where I got different things… so that's what I'm here to share with you!!!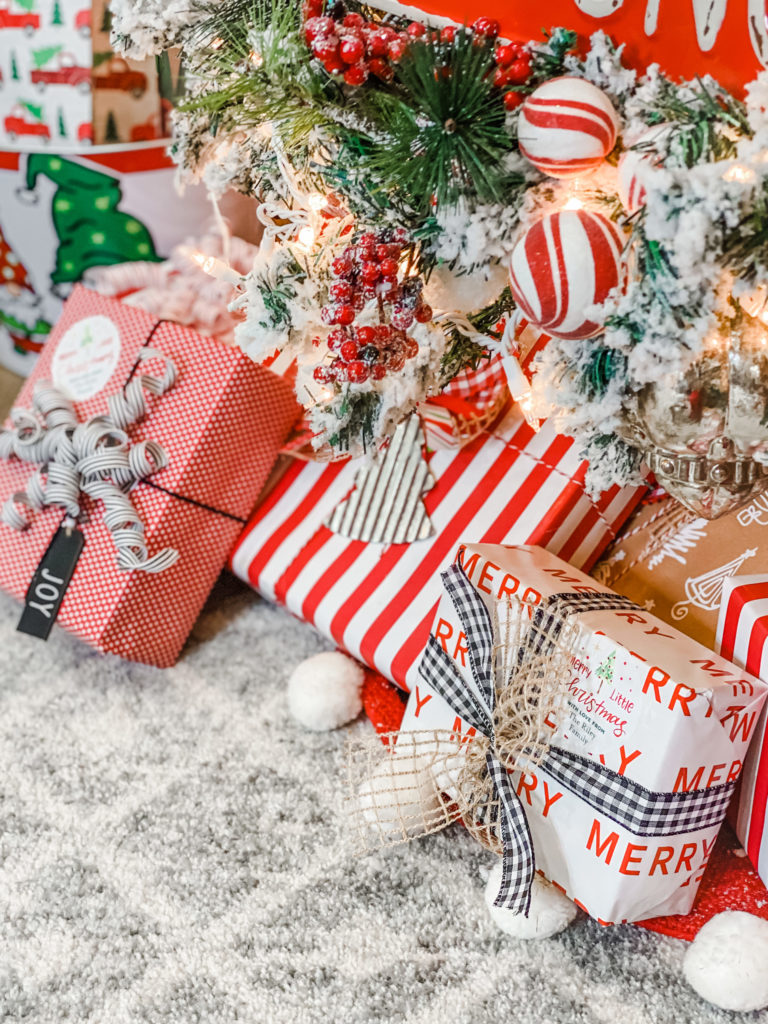 If you want to shop the items I am linking, all you have to do is CLICK on the title of each item! *affiliate links are used within this post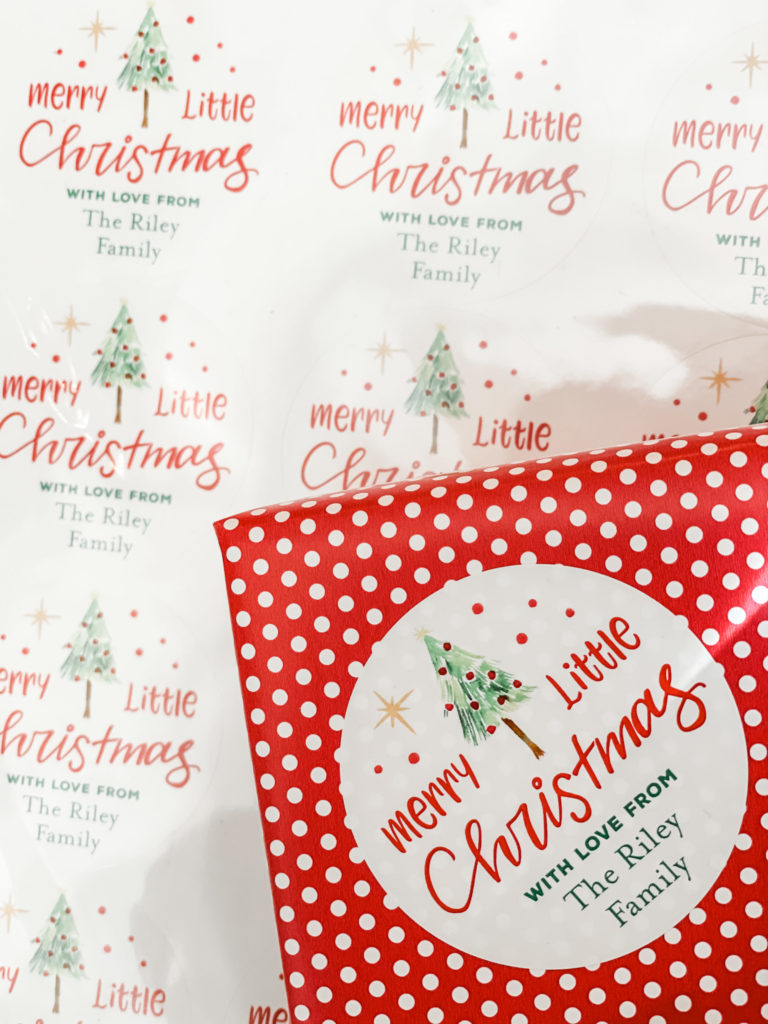 I order custom gift stickers every single year… I mean, just look at how CUTE they are!!! They just add a little touch of personalization to the gift, which I of course love!
The Etsy shop that I purchased these from have lots of other styles to choose from, too!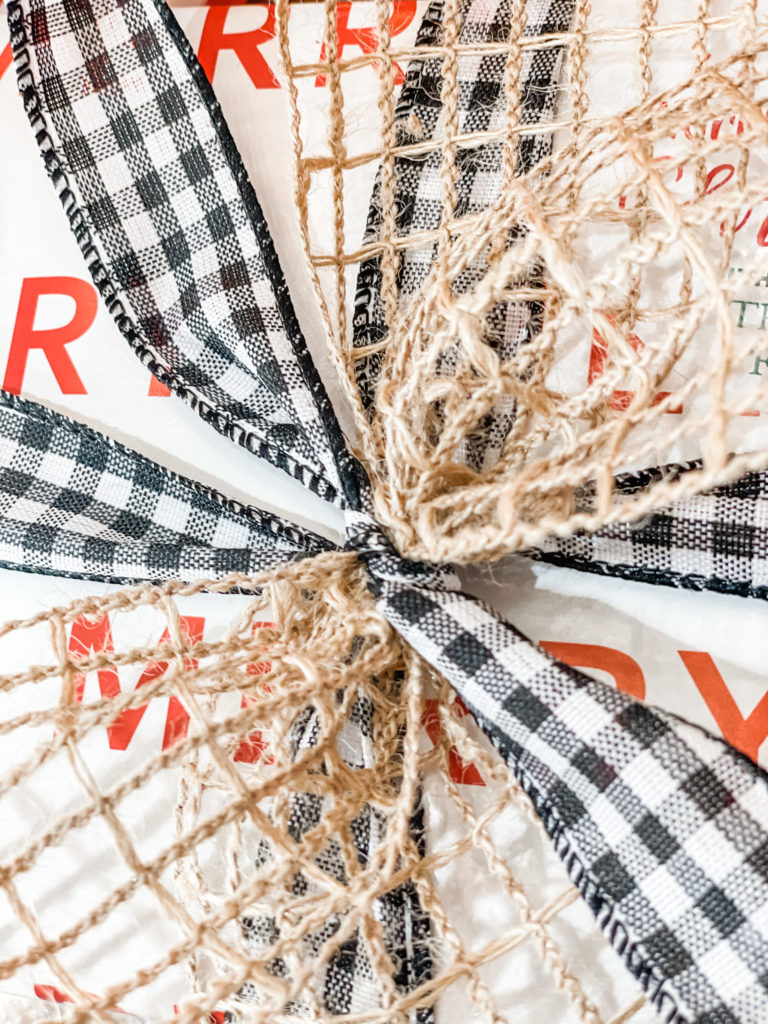 This is a new addition for me this year, but I am OBSESSED with it. It is so easy to work with, and you can create some GORGEOUS bows using it!!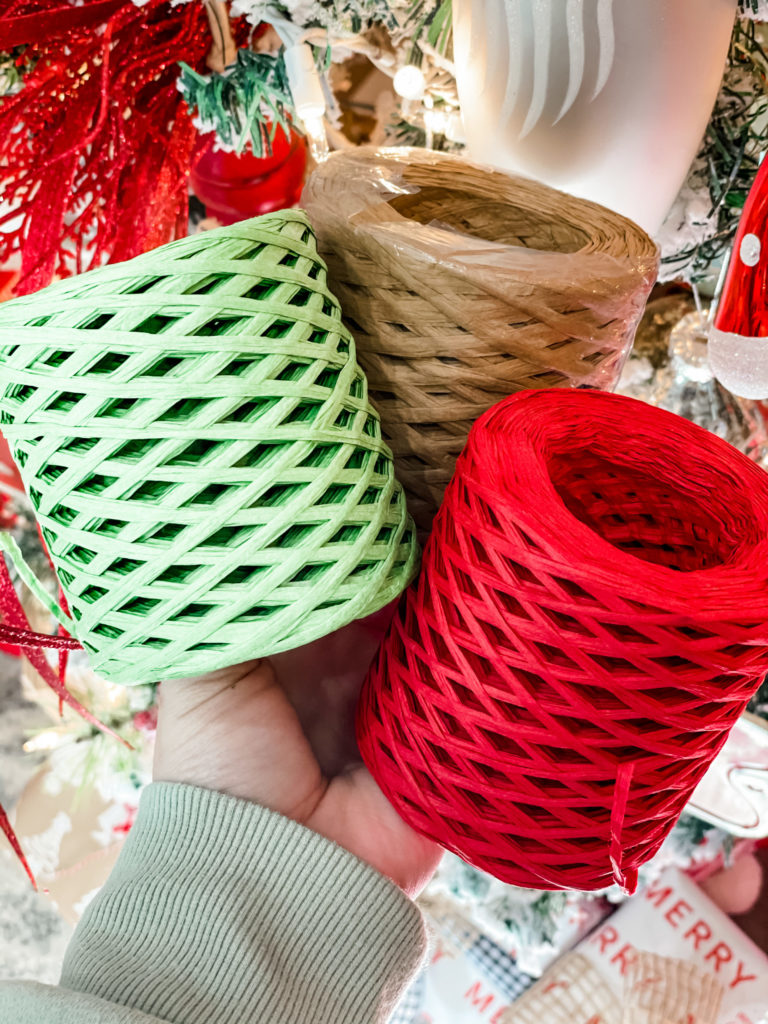 This is one heck of a deal y'all. You get FOUR colors of raffia for just $13… and this stuff will last you FOREVER. If you know me, then you know raffia is MY JAM!!!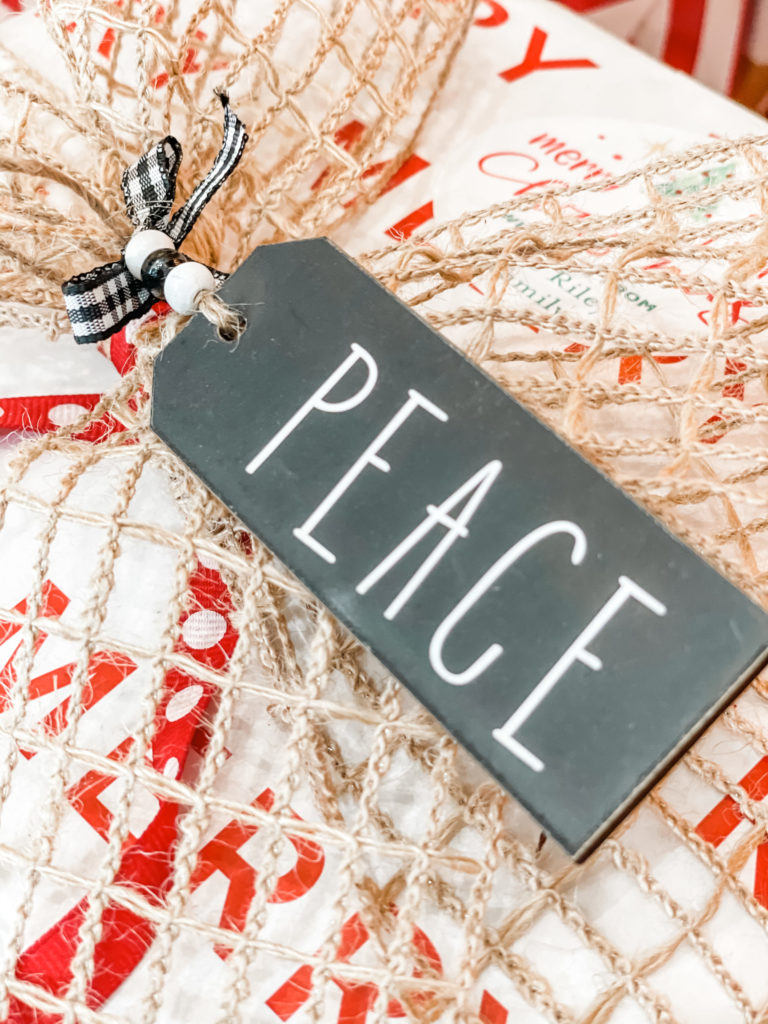 Mini ornaments usually come in packs, AND they are suuuuper inexpensive… which is why I love using them on my gifts!! I'll usually just tie them around the bow- and the receiver gets a little ornament to use on their tree… it's a win win!!
I bought my packs from Walmart- and they have TONS of mini ornaments to choose from. I linked the whole page so you can browse through all their options!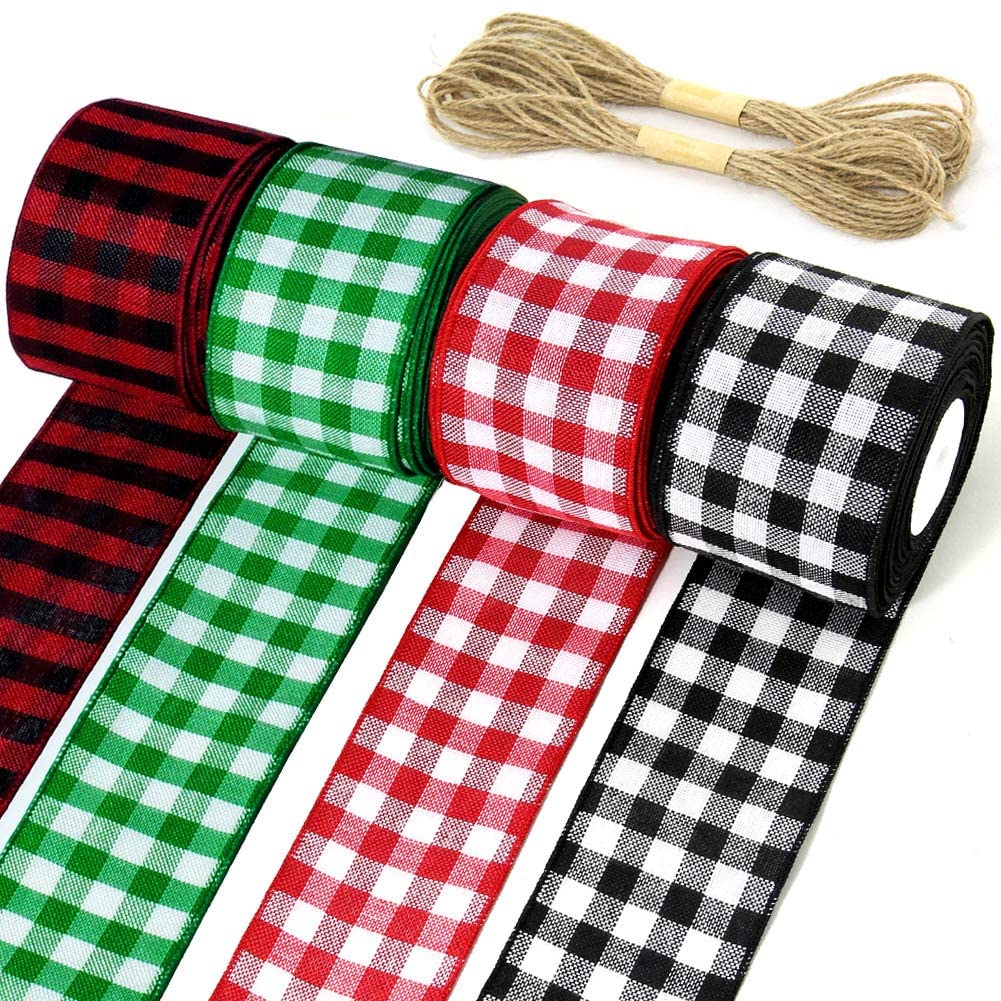 Now, I'm not a HUGE lover of buffalo check… but I do love to sprinkle it in here and there! I found this set of 4 wired buffalo check ribbon on Amazon for an amazing price, so I just had to share it with you!!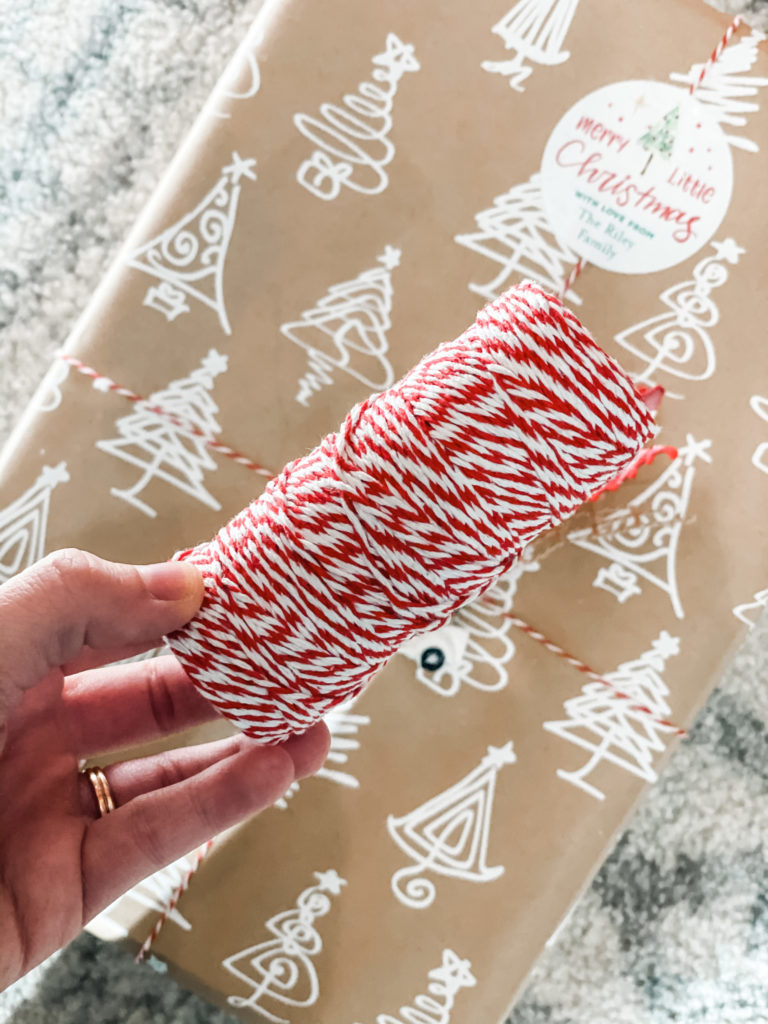 I use this stuff on about 80% of my gifts!! I love the simplicity of it, but it also packs a punch… and this roll will last you a lifetime!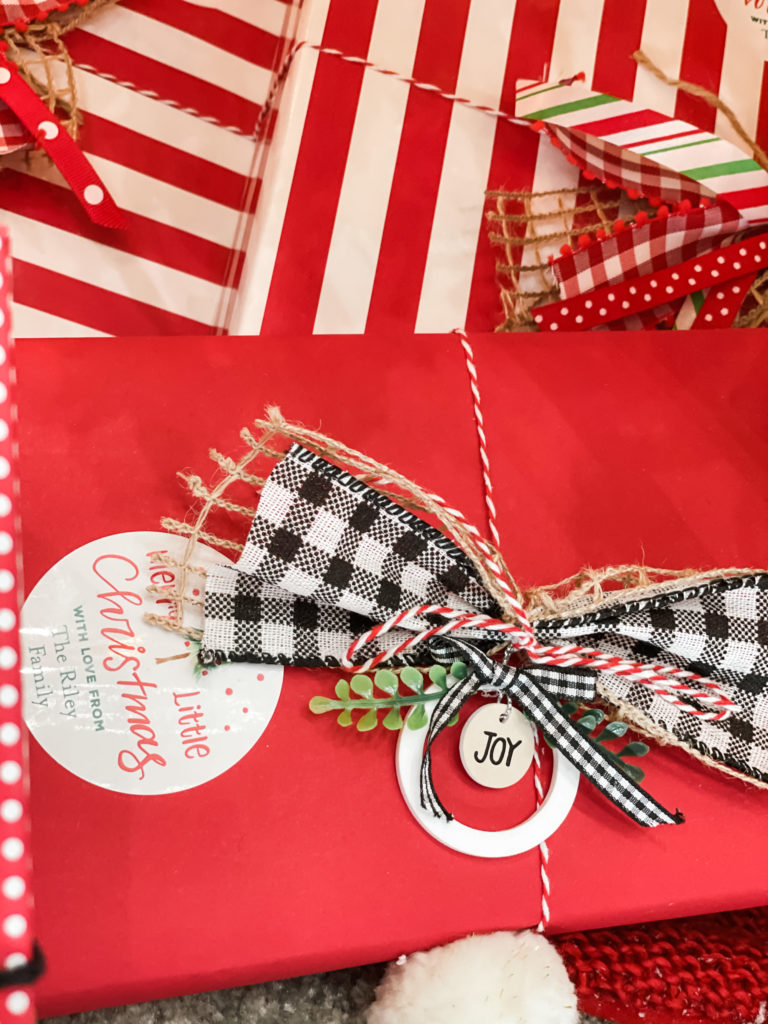 Okay… you can't tell me that this red paper isn't stunning. It makes for the perfect background to enhance your embellishments!
The next few things I don't have links for, but I wanted to mention them!
8. Thrifted Greenery
This time of year, thrift stores are swamped with old Christmas decorations… including old wreaths and garlands! You can cut up pieces of them, and use them to embellish with! I do this ALL the time on my gifts, and other Christmas crafts!
9. Pinecones
Go ahead… walk outside to your yard and pick up some pinecones! They make GORGEOUS embellishments on gifts… talk about an easy and CHEAP addition!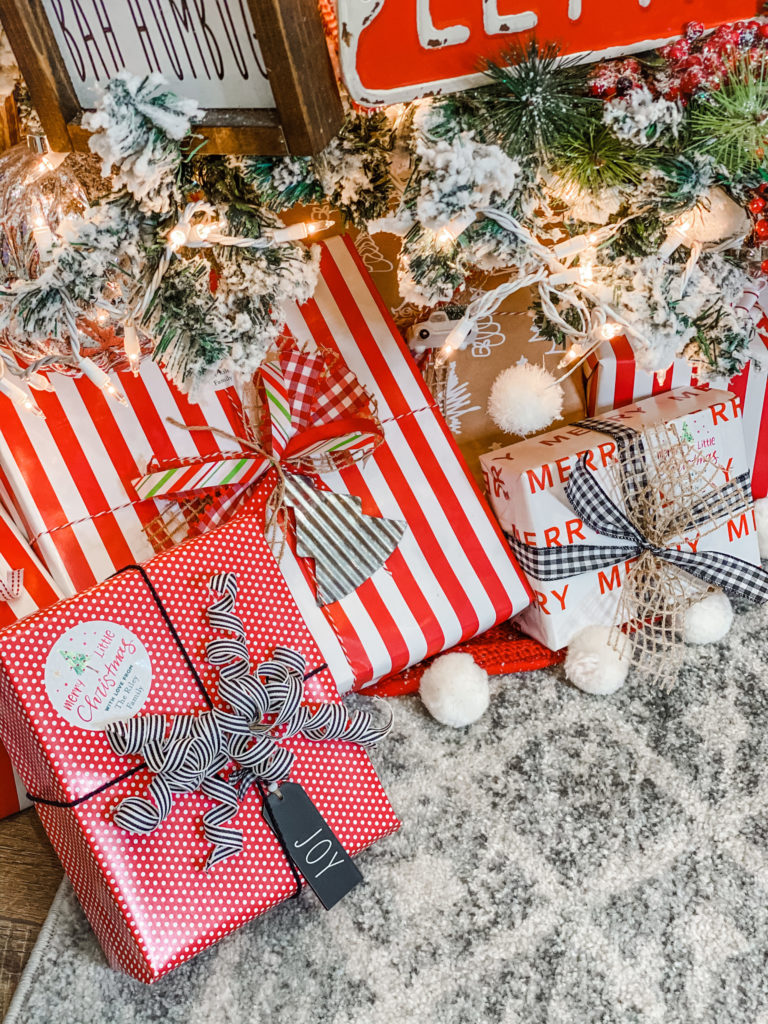 Now that I've given you all my wrapping tips and tricks… I hope this encourages you to try out some new things on your gifts! It's actually a whole lot of fun!
MAKE SURE TO PIN!