Change. Change is so good! I tell you what…I am obsessed with changing things up. There is nothing easier (other than paint) than doing this easy DIY upholstery project for a chair.
Now listen, I am NOT a sewer. I am NOT an upholsterer. BUT, I can do a very very very simple upholstery project like this one (and if you are like me and you don't do this kind of thing, you can do this too!)
Changing the upholstery on a chair can completely change the whole feel of your kitchen table. Although I am still in the process of changing my whole kitchen table (painting it, etc…), I wanted to go ahead and share my kitchen chairs! I will be sharing the whole table set up later this week 🙂
Supplies for this project: (some of these are affiliate links for your convenience, at no additional cost to you, of course!)
Fabric of your choice. Mine came from Hobby Lobby.
Fabric Scissors
Here are the original chairs: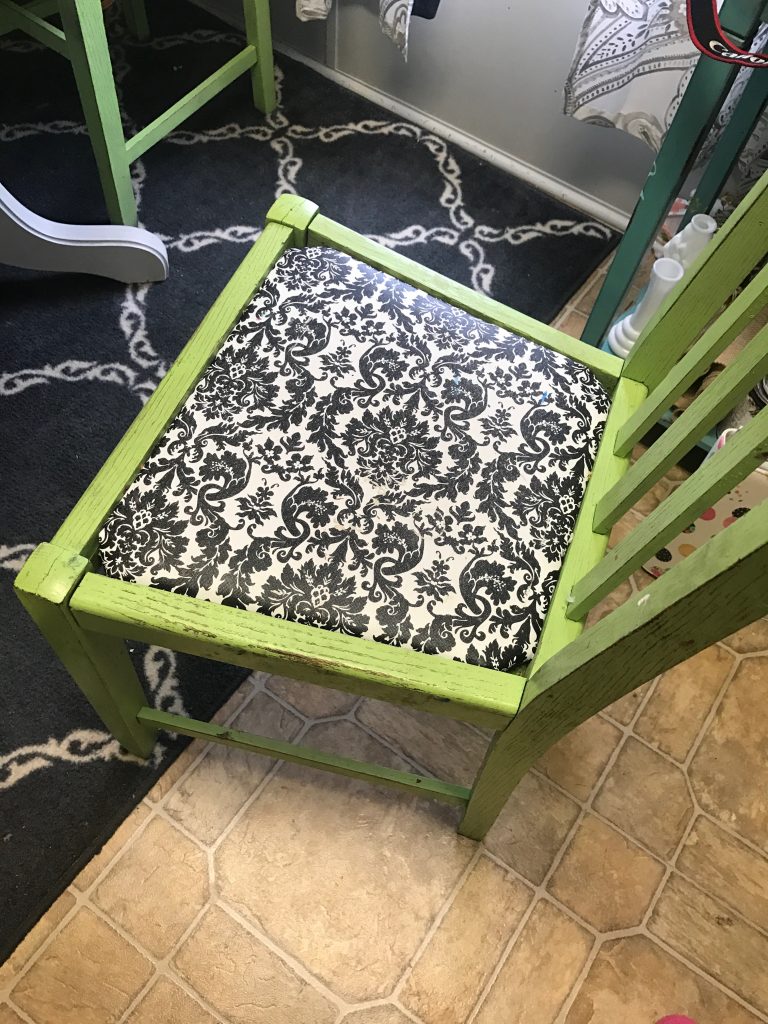 I spray painted these chairs a little over a year ago with this pretty lime green spray paint because I wanted something fun! WARNING. Do not follow in my footsteps. Use a brush or use a spray GUN, not cans of spray paint! I literally thought my pointer finger was NEVER going to have feeling again. It stayed numb for a good solid month. No joke.
But anyway, I am kinda over the green, but I am not ready to paint them just yet…so changing the covers from this black and white was the best solution for now – it is a SUPER easy DIY upholstery project that you can do in no time!
I simply took the current fabric off (because you could see it through the new one) and I left the other layers.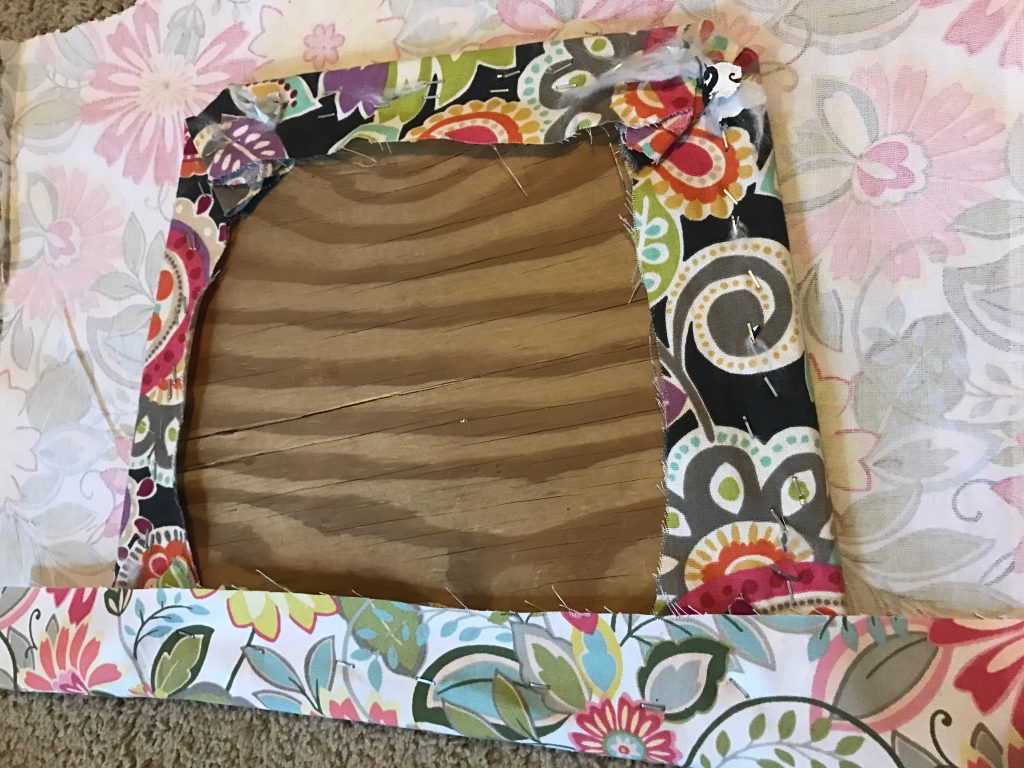 I laid the new fabric out, put my little seat where I wanted the design to be, cut just enough to cover really well, and then stapled it on- making sure it was very tight. The staples are VERY close together, just to ensure a very good fit.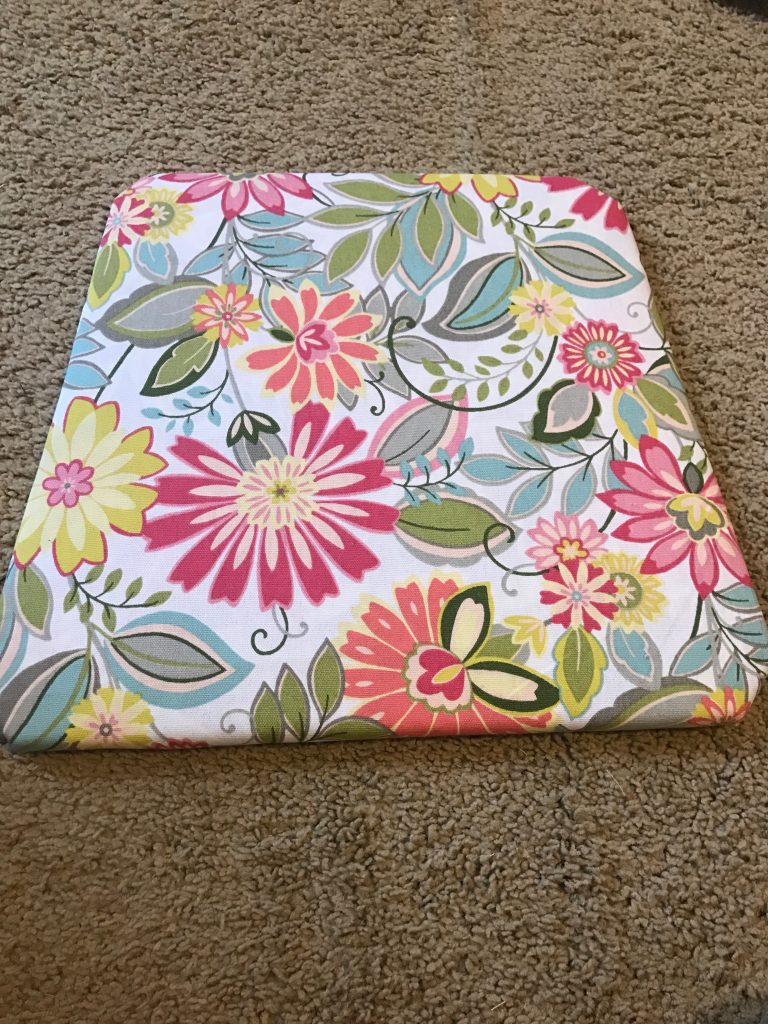 Is this fabric not the most GORGEOUS ever??? I shared a pic of just the fabric on my Facebook page, and it got rave reviews…but on a chair- it is even better!
Like I said, I am NO pro at this…so this was very much a beginners tutorial! haha but look how much of an EASY DIY upholstery project this is!
And here they are all finished!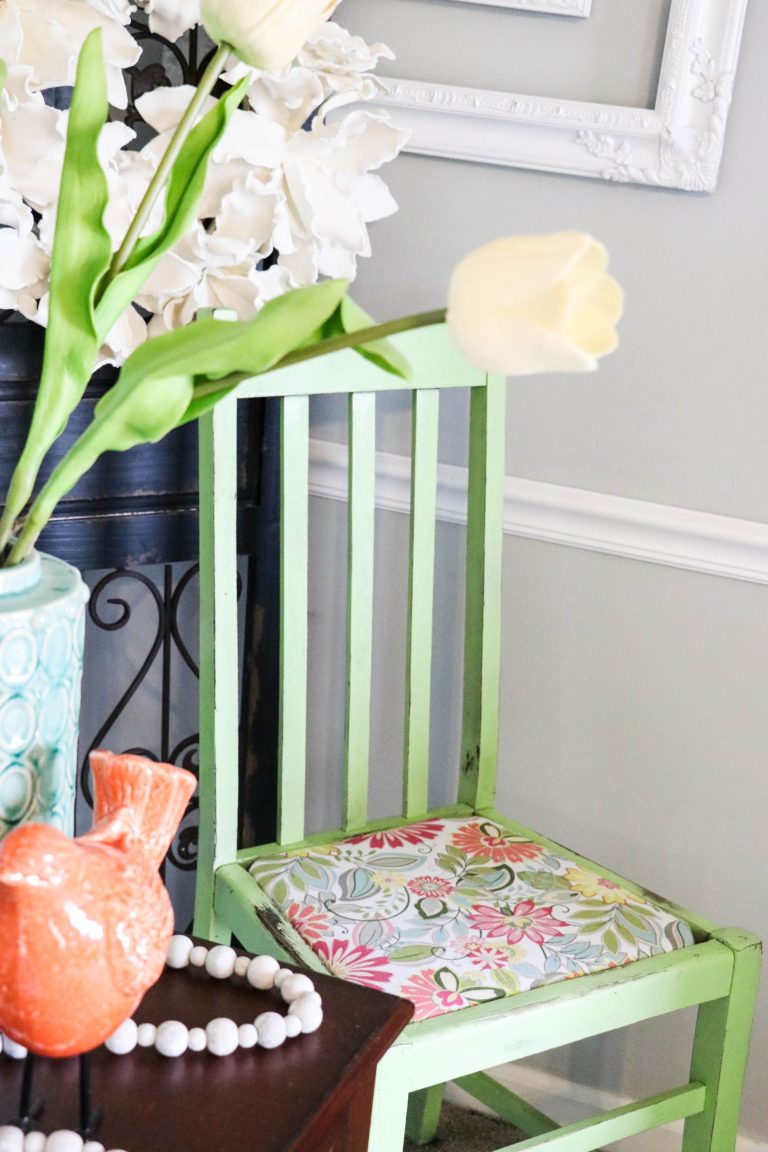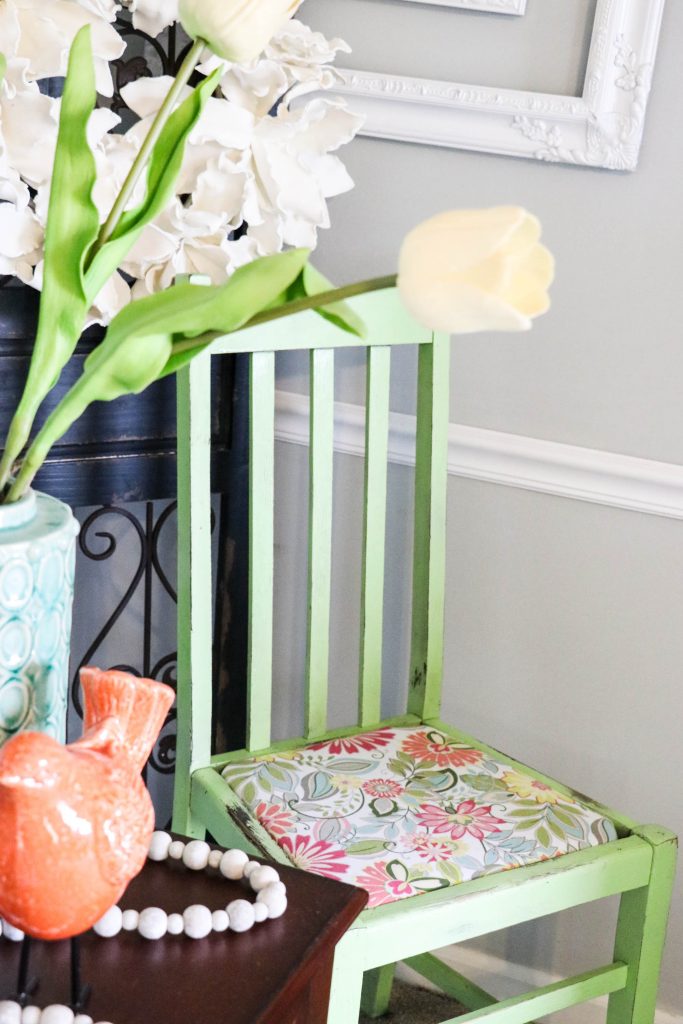 (The table is still in the process of being finished, so I staged my chair to show it separately!)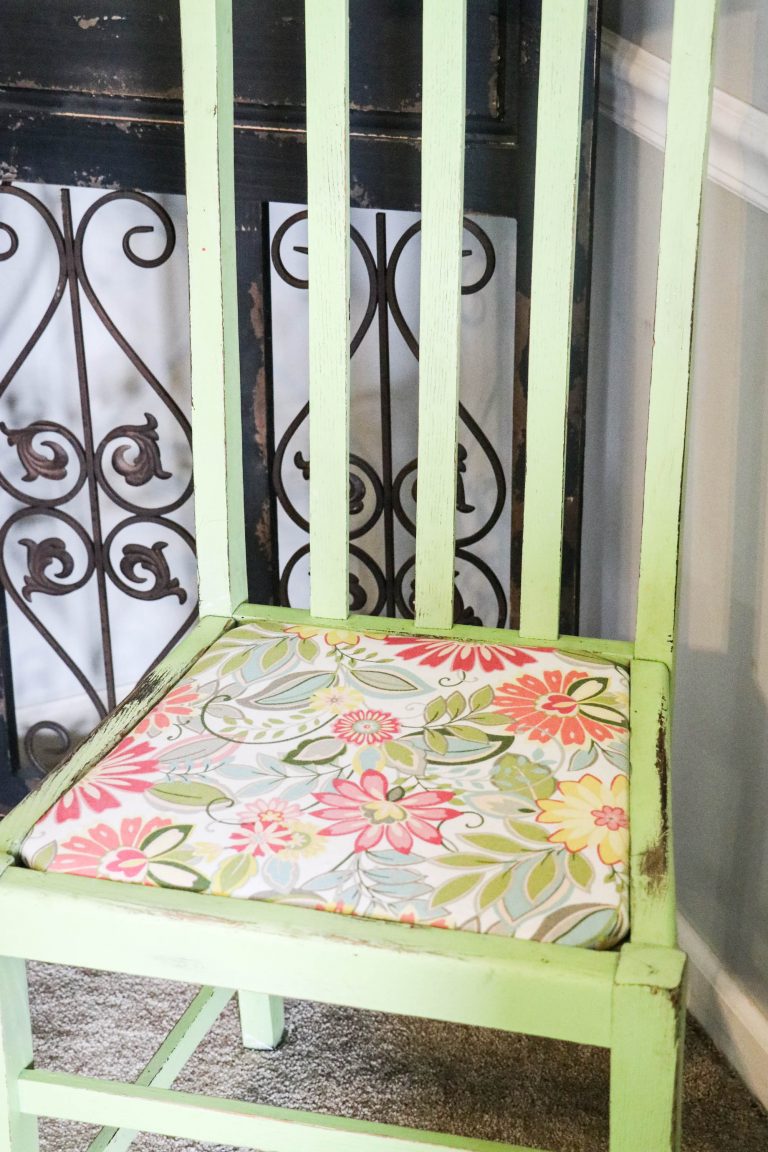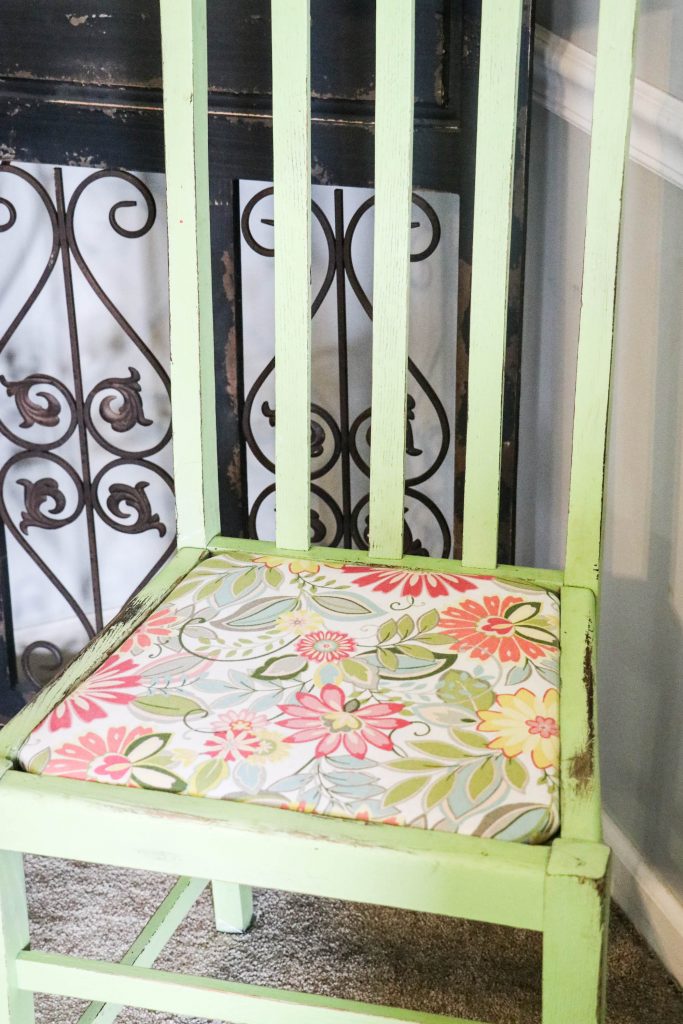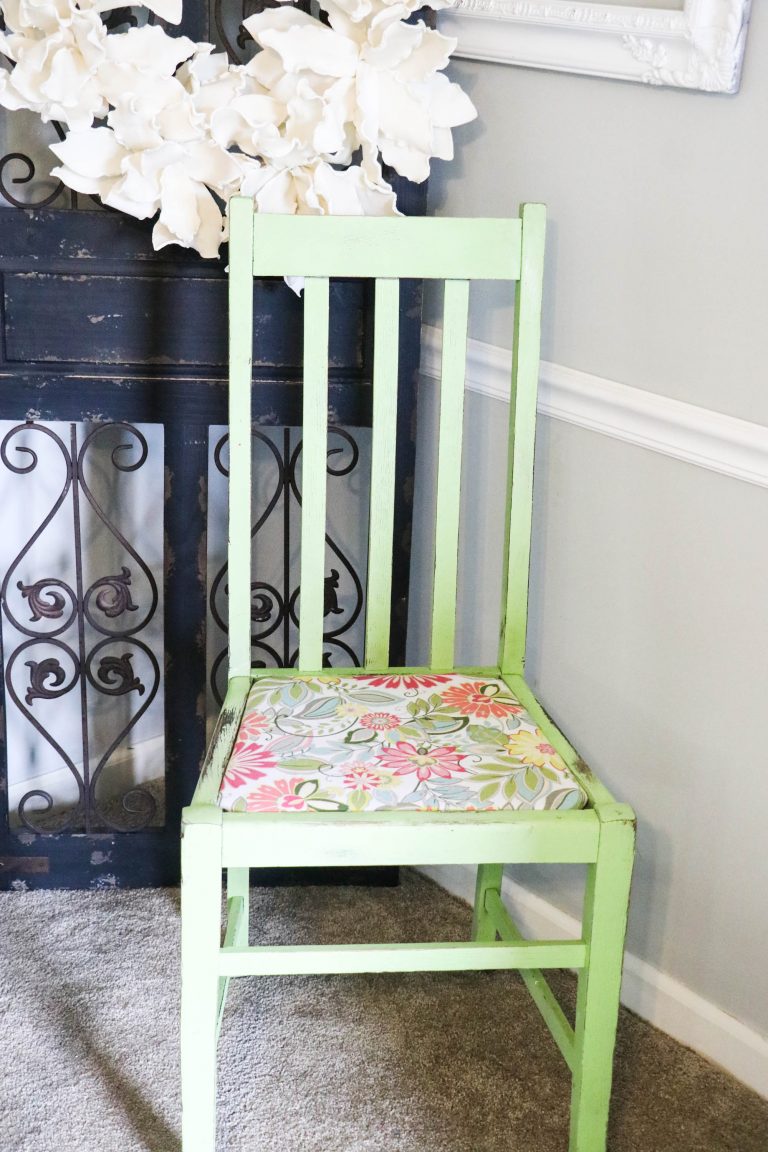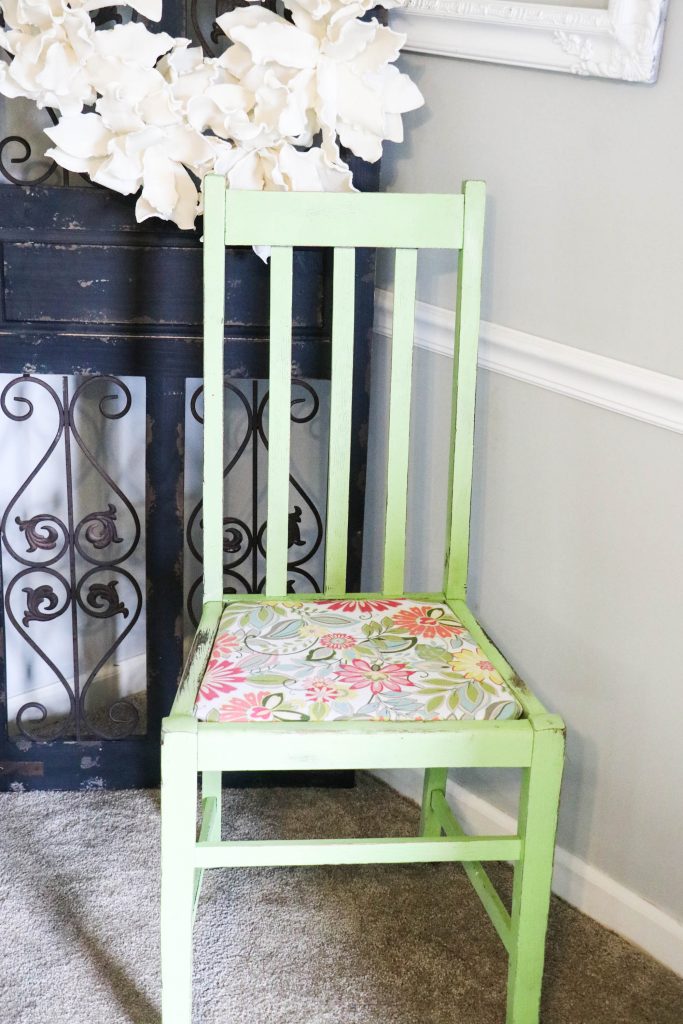 Isn't it crazy what just a little dab of fabric and a staple gun can do?
After I had all of these upholstered, I sprayed some Fabric Protect on them to keep them protected. I have heard it is amazing stuff to use, but this is my first time- so I will have to get back with you on how well it does. I mean, I do have a 4 and 6 year old…so if it can stand up to them- it is good stuff!
This whole project took me less than 30 minutes for all 4 chairs! Super EASY!
What do you want to change up in your home? What is holding you back from doing it!? Little changes can make you feel so good!
Pin this for later!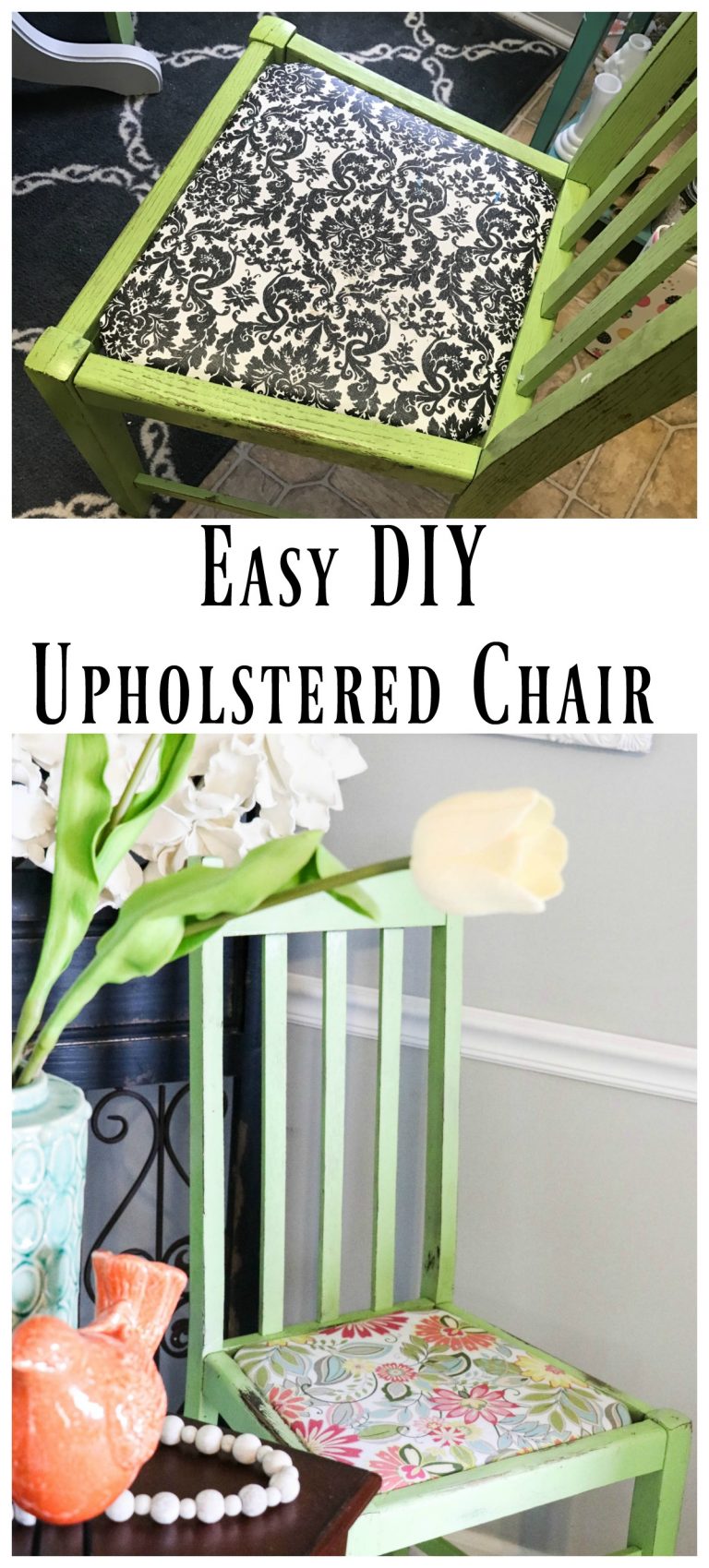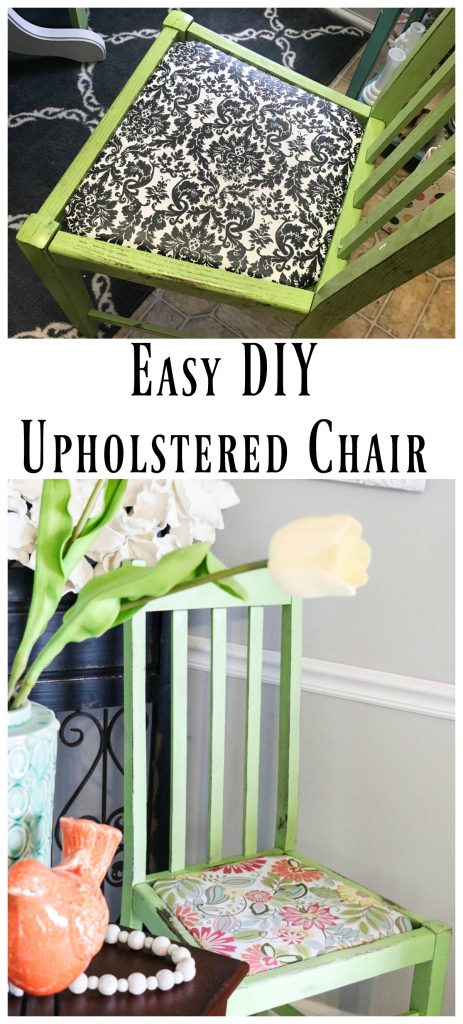 Are you following along on Social Media??? You should be!
Facebook/Instagram/Pinterest/Email