Sometimes all you need to make something come to life is just a little "extra" accessorizing! You know that plain jane top that you love to wear with those skinny jeans? Yeah that one. Well, doesn't the perfect necklace or scarf just really "make" that outfit??? Well, same concept for this cute little lamp update 🙂
I found this lamp base and shade both at Wal-mart (2 separate pieces), and bought it for my little girl's room. I knew it could be the perfect little accessory to her nightstand, but I was not all about it in this state. It was far too plain for her cheerful room and her vibrant personality!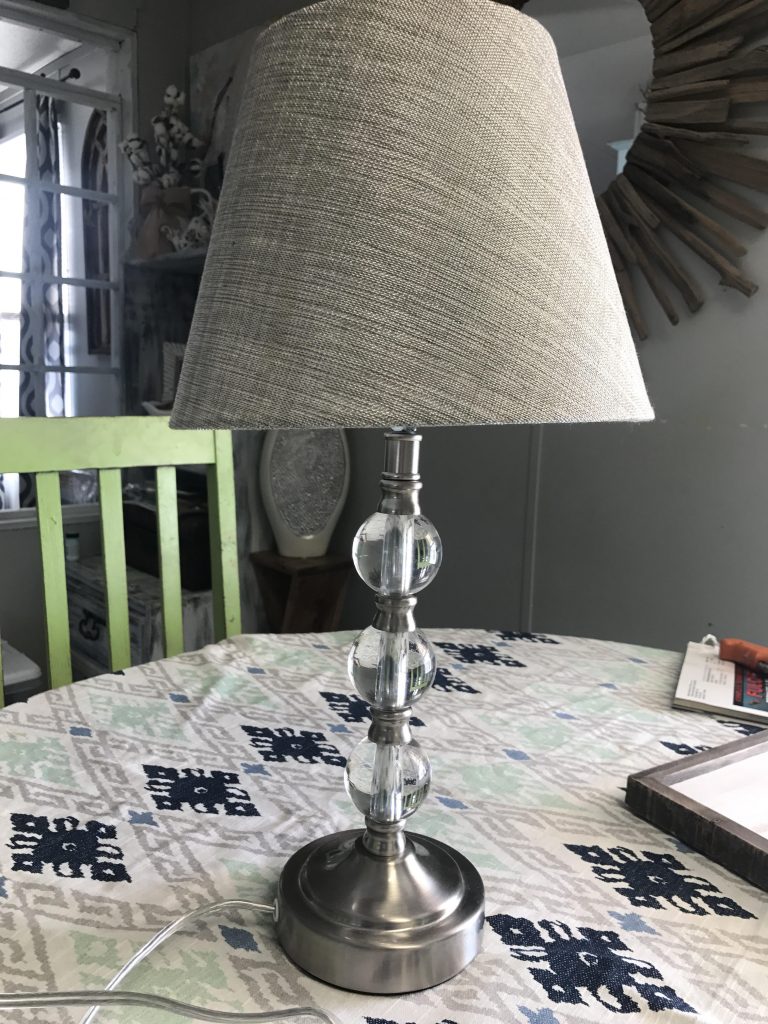 While I was at Hobby Lobby (my home away from home), I found some of the cutest little pom pom embellishment for just $1.99/yard. It was NOT on sale, but that's still a great price, and I didn't need much, so I grabbed it up! I also found this super cute burlap flower that matched her bedding and grabbed it too! It was $2.99 full price.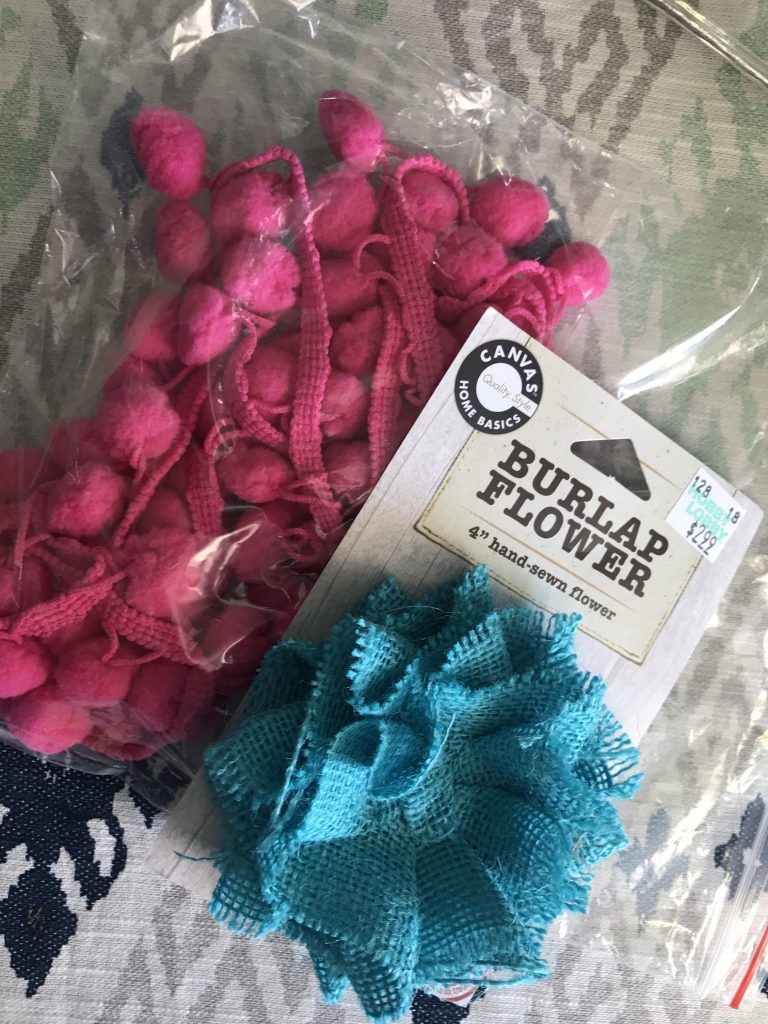 All I did to update this lamp makeover was take my trusty hot glue gun and glue the pom pom around the base of the shade, then take the back of the burlap flower and hot glue it onto the shade! BAM! EASY AS PIE!
How cute is this little darling lamp makeover???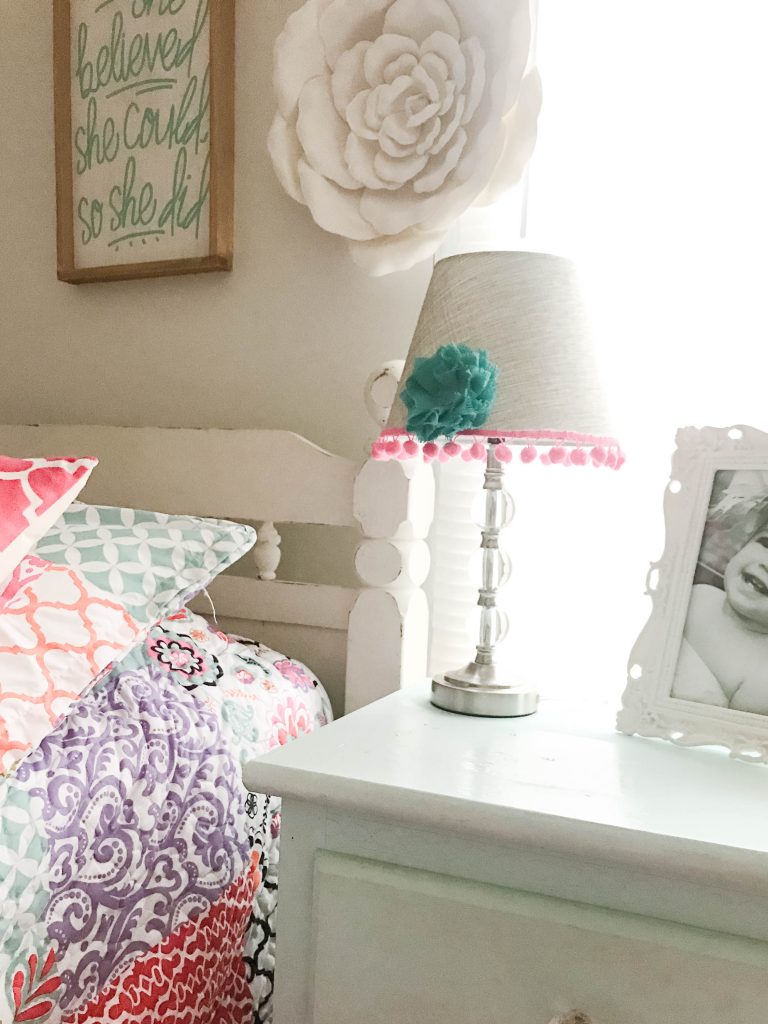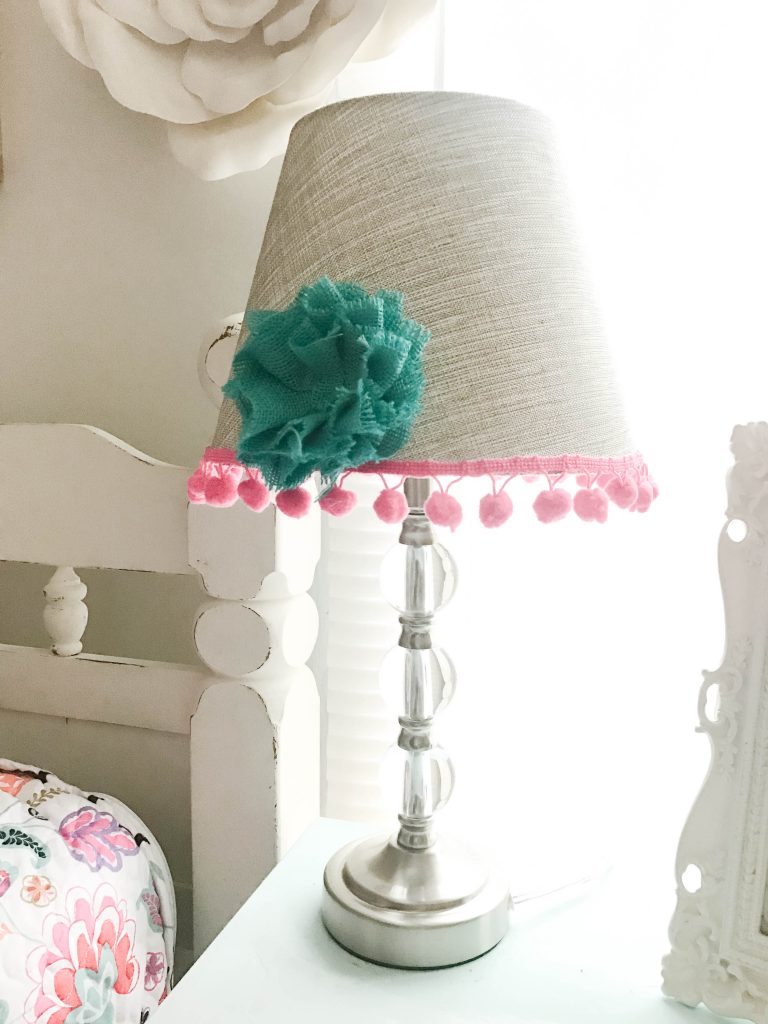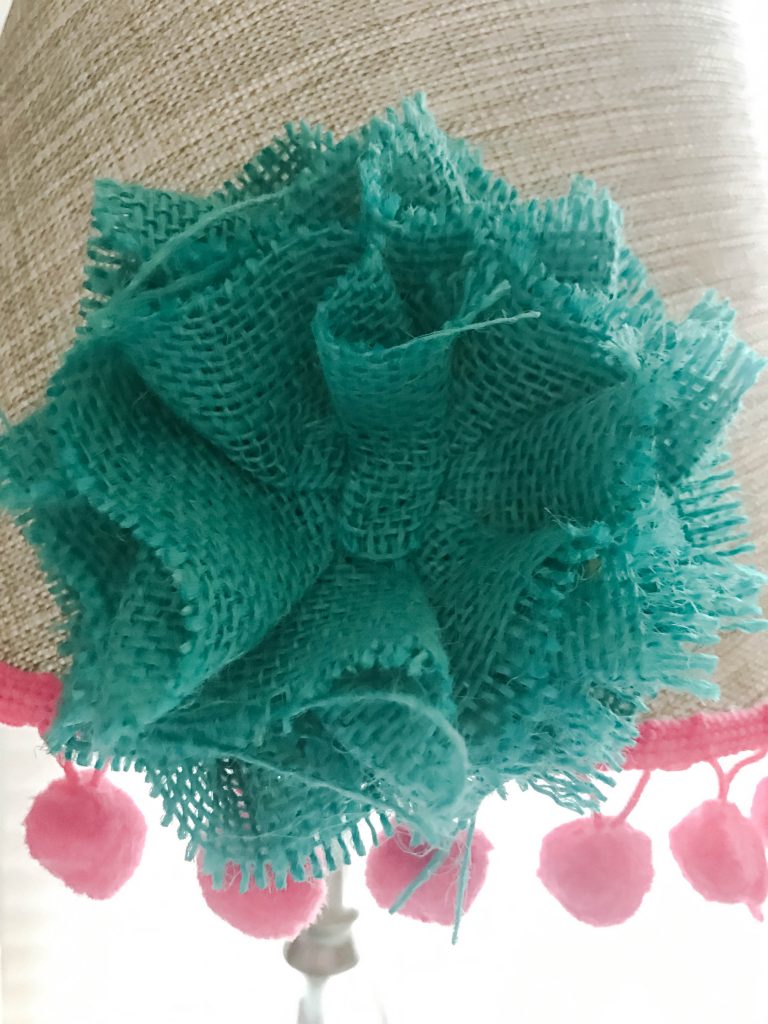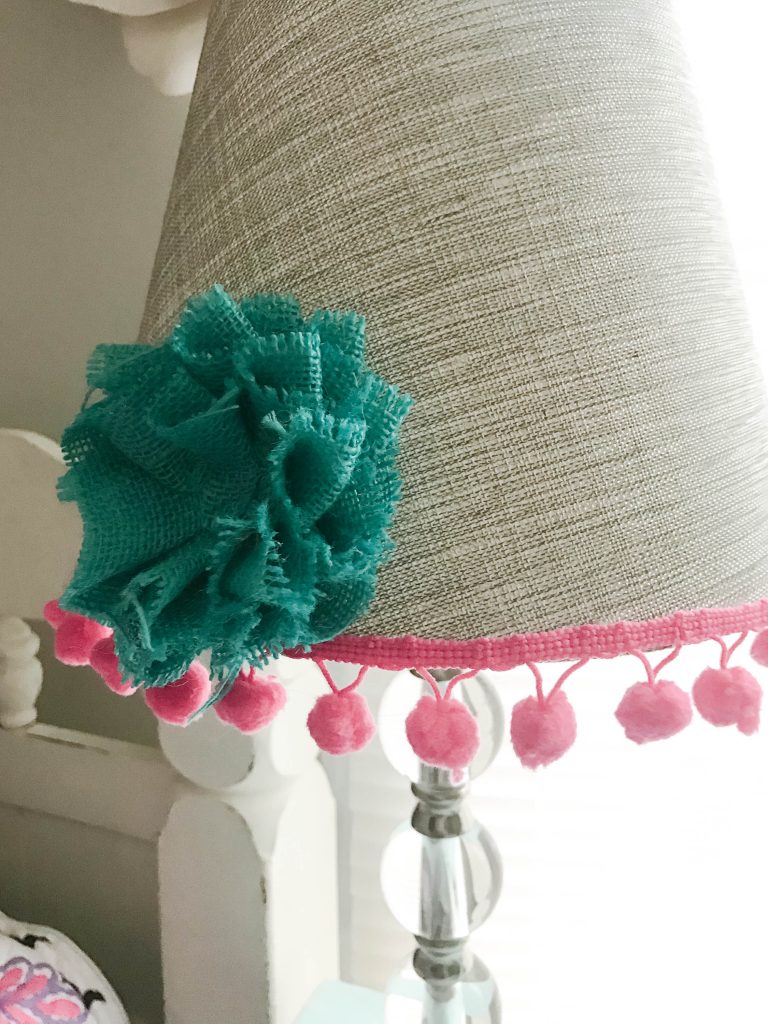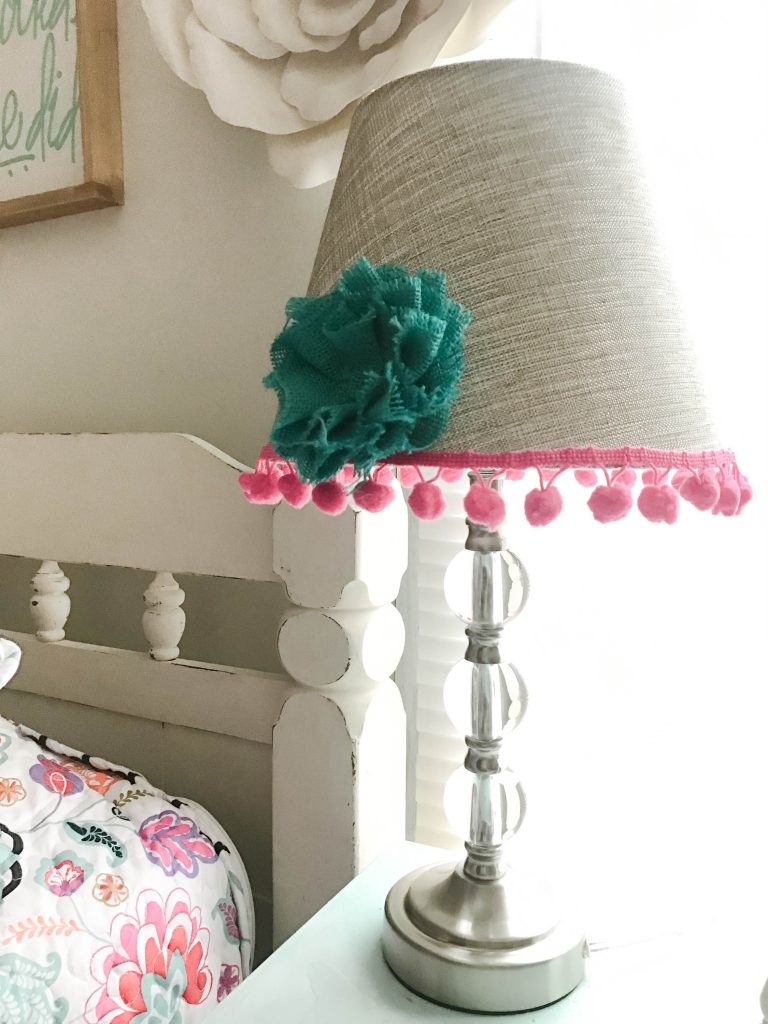 Well, how is that for a super easy and fast DIY that changes the whole look of a drab little lamp???
Be sure to be following along on Social Media!
Facebook/Pinterest/Instagram
PIN FOR LATER!