If you've been out shopping (or just scrolling the internet) you may know that MOSS WREATHS are a huuuge thing right now… and I'm NOT mad about it.
I will say, though… the price tag for them can run pretty pricey… so what's a girl to do?
You guessed it… she makes her OWN, thanks to the Dollar Store!!!!
I'm not even lying… this moss ball wreath turned out SO cute, and I WILL be using it in my Fall Decor!!!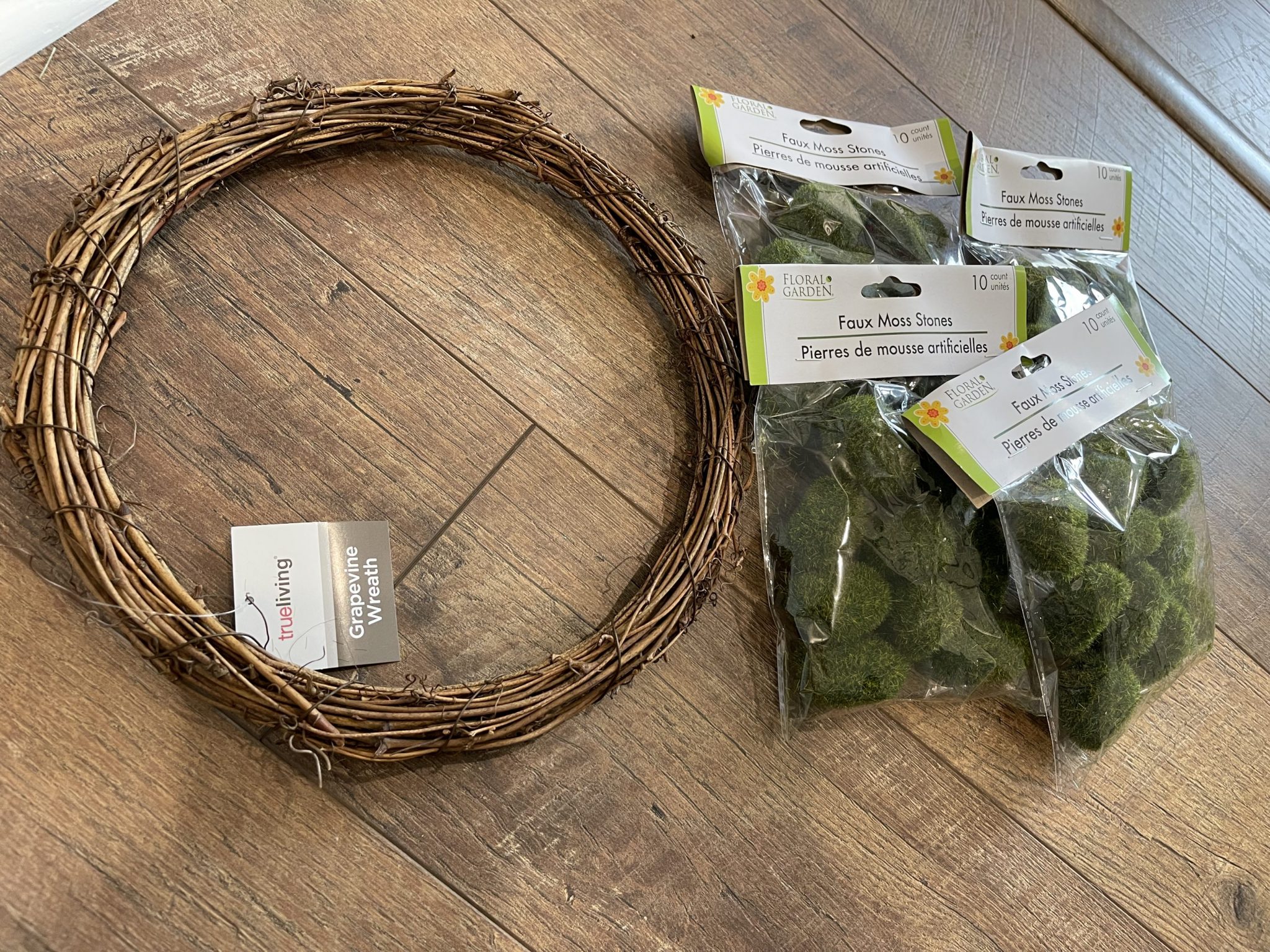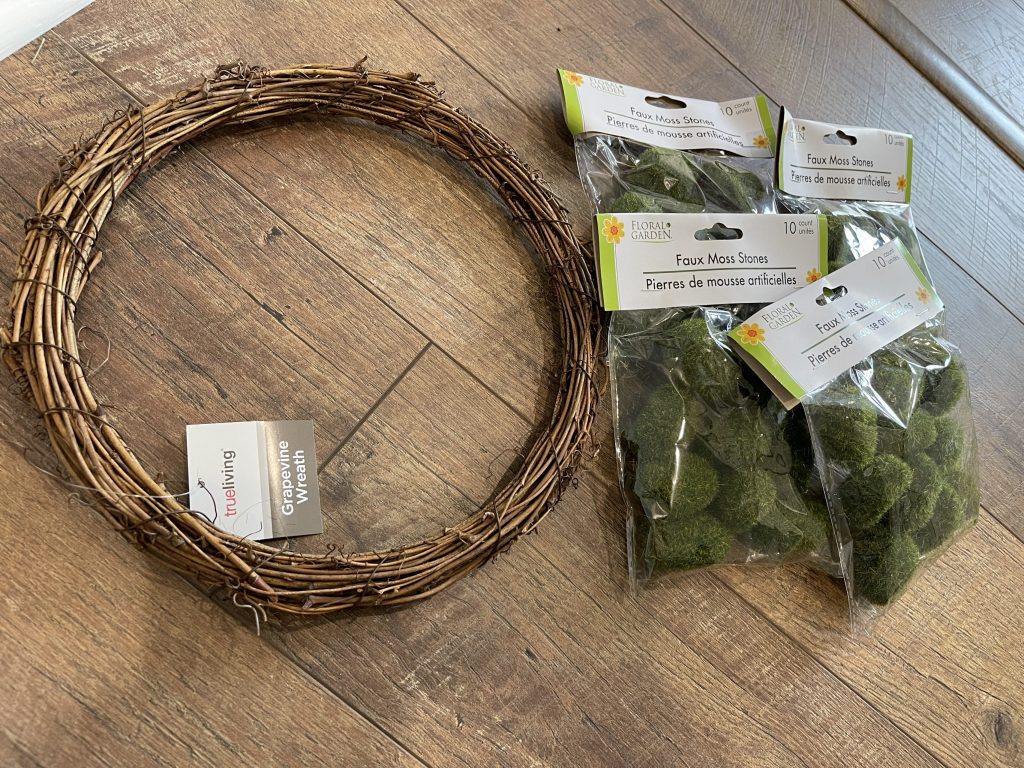 Here's what you'll need…
moss balls from Dollar Tree (I used 7 packages)
any wreath form (I used a grapevine wreath from Dollar General)
hot glue gun
… that's literally all. 🤯 Let's get started!!!
You're about to be SHOCKED at how easy this is to put together… because all you do, is just simply hot glue each little ball onto your wreath. THAT IS ALL!!!!
Like I said above, it took me about 7 packages to completely fill up my wreath. But hey, this whole wreath cost me about $10 to make COMPLETELY… which is WAYYYY cheaper than buying one from the store!
And here is where it will sit all Fall long!!! I LOVE how it turned out, and how it looks staged on my built-ins!
Another Dollar Store win, y'all. Instead of spending tons of money for a wreath that's already made, I got to enjoy making it myself… AND spending less!!
If you enjoyed this project… then I BET you'll LOVE these!!! Click on the picture down below to go straight to it's tutorial!
SAVE THIS ON PINTEREST!