Sometimes you just need a little stress relief in your life. Today, that was me. This week has kicked my tail, and there is nothing more calming to me than doing a little crafting.
This is NOT an over the top craft that you will end up oooohing and aaaaahing over, probably….BUT…it is a super cute little filler piece that didn't take much time or money at all.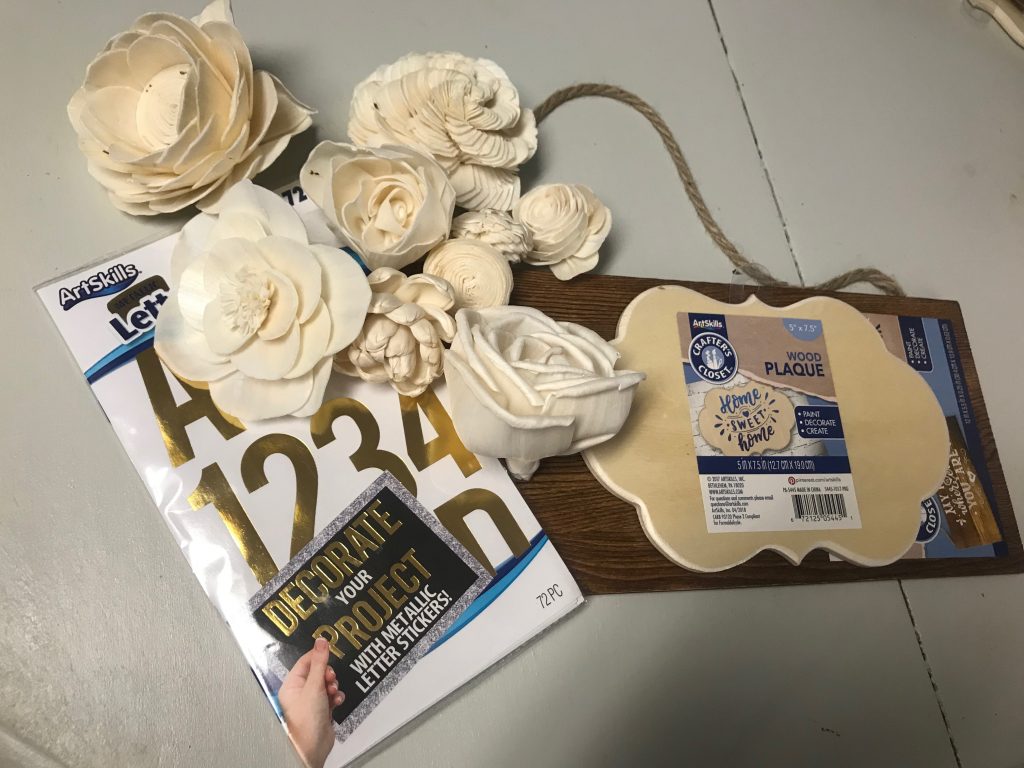 Supplies used for this:
Wooden board with hanger (Dollar General)
Wooden Plaque in fun design (Dollar General)
Gold sticker letters (Dollar General)
Hot Glue Gun (my fave on Amazon is HERE!)*affilate
Preferred color of paint for plaque
Sanding block or piece of sanding paper
Paper flowers! I got mine from Leah Shea Interiors
*Optional- stain and brush for stain
What did I do??
This project is SO easy!
I simply took my wooden plaque and painted it my fave color- AQUA! Use ANY PAINT. It is fine. This is a leftover sample from Lowes from years ago!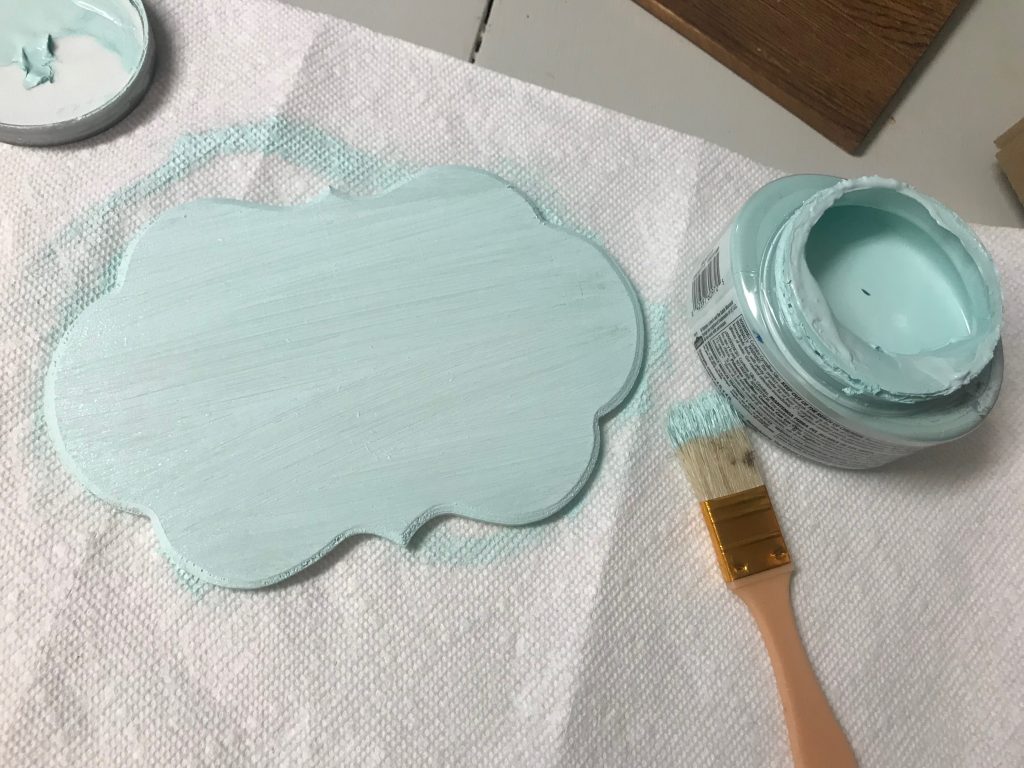 Once that dried, I took an old chip brush and applied some stain on top of the paint, BARELY. I barely dabbed my brush in and brushed it on top…and then distressed the plaque. This part is completely optional.
Once that plaque dried, I hot glued it onto my wooden board. I did not do a single thing to my board. It came exactly like this, even with the jute hanger attached.
Once I had my plaque on the board, I applied my gold letters to make the word FALL. They are stickers, so it was super easy. (No pic, but y'all know how to adhere stickers! LOL)
Now that all of that was done, I took my fun little paper flowers and started hot gluing them on the left hand side of the board until I got a look that I was pleased with! I mixed large and small flowers, and I think they turned out BEAUTIFUL! What fun little flowers!!!! I still have lots left, so I can't wait to use them again.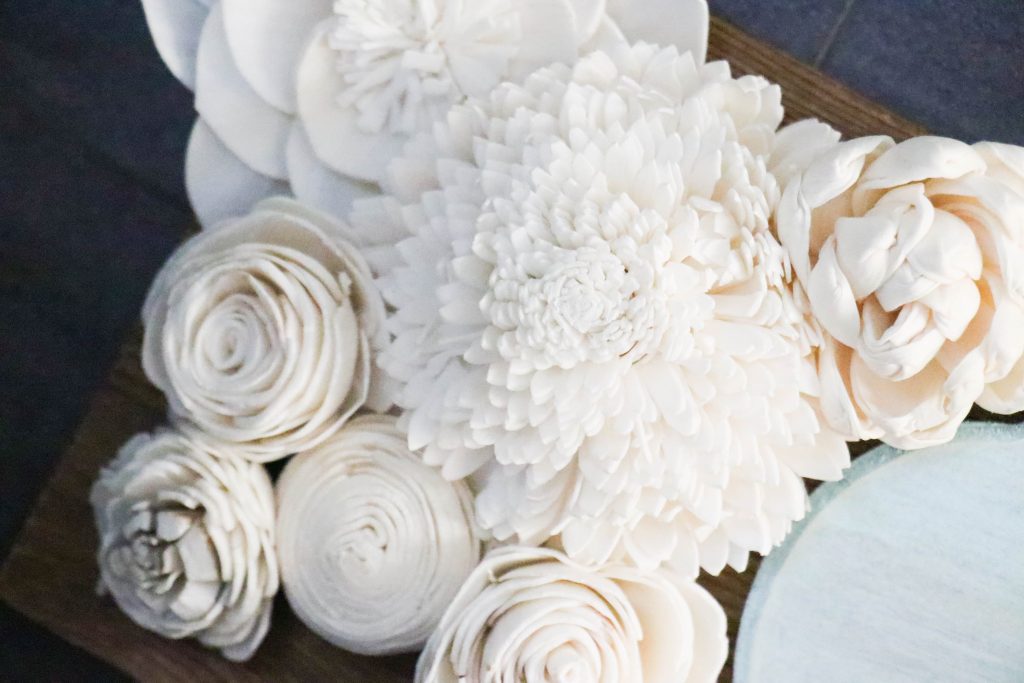 And here is the little finished product!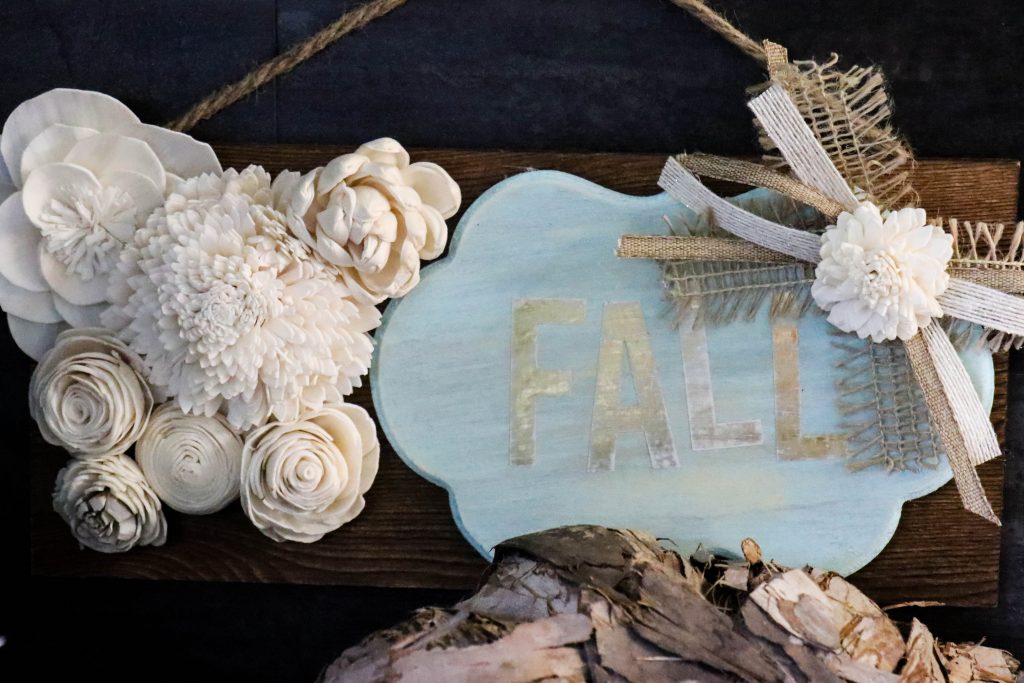 I love how simple it is. I love that I used a little gold…and how muted it is. I love the aqua. I love the flowers. I love it all, truly.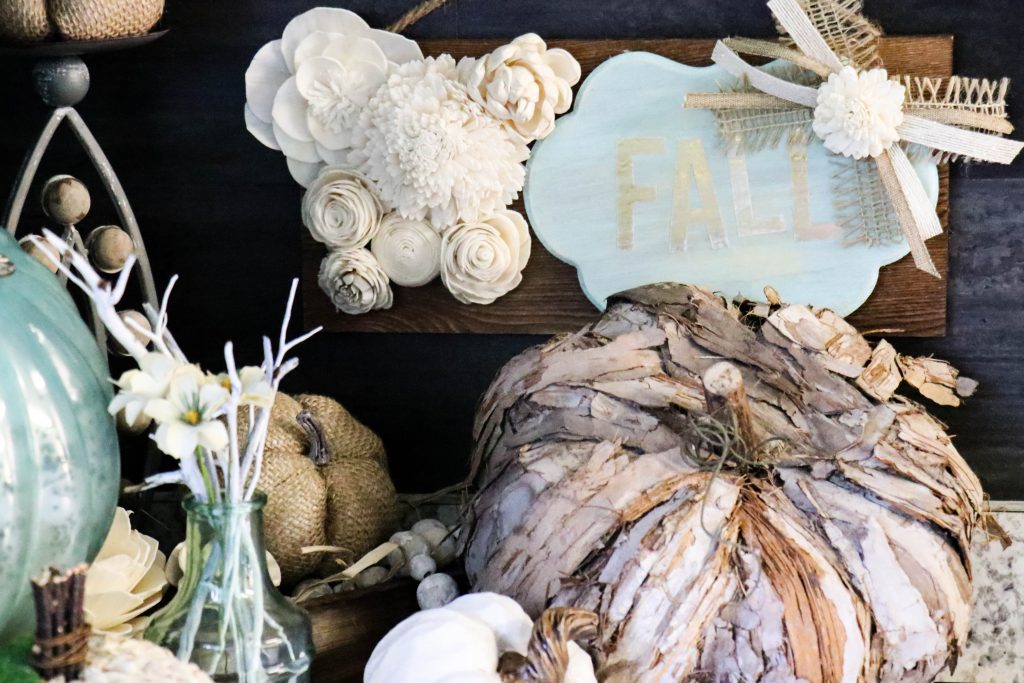 And I just LOVE this aqua pumpkin that I found at TJ Maxx. Is it not a dream???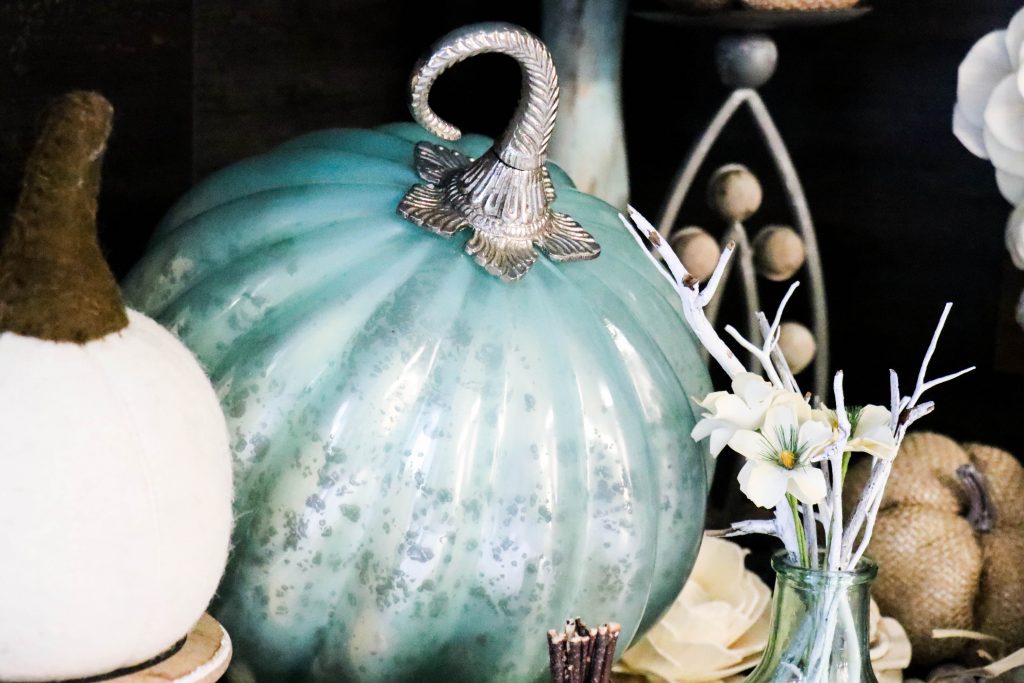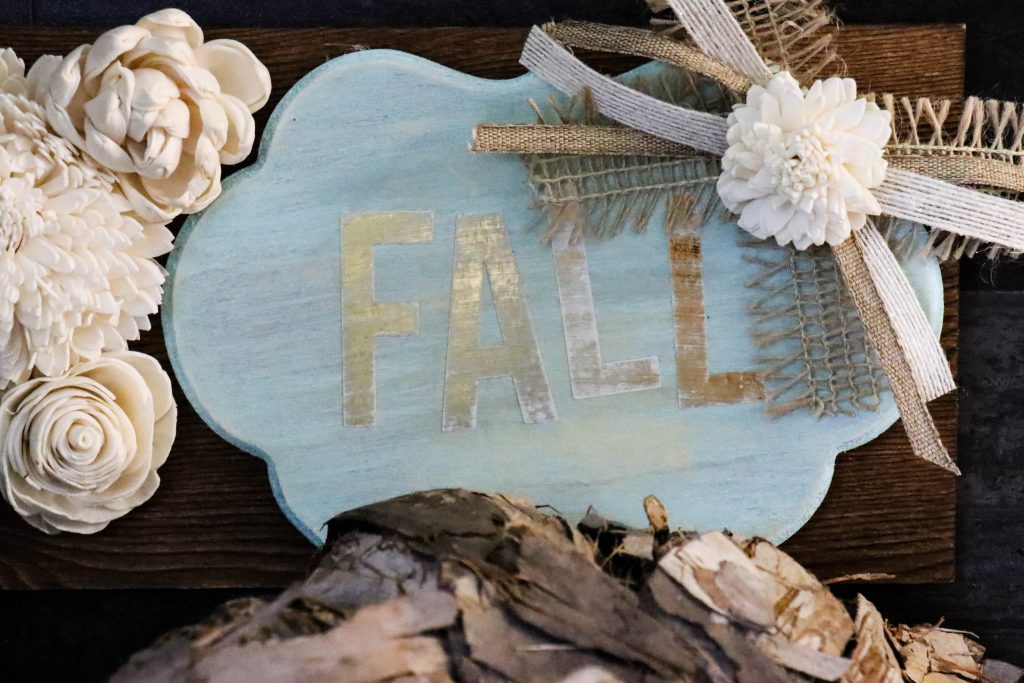 Now, I know this isn't one of those mind blowing crafts, but many times…that is not what I do anyway. I do little projects that make me happy and calm my soul…and while doing that, makes my home a little more beautiful each time. I challenge you to do the same!
PIN FOR LATER!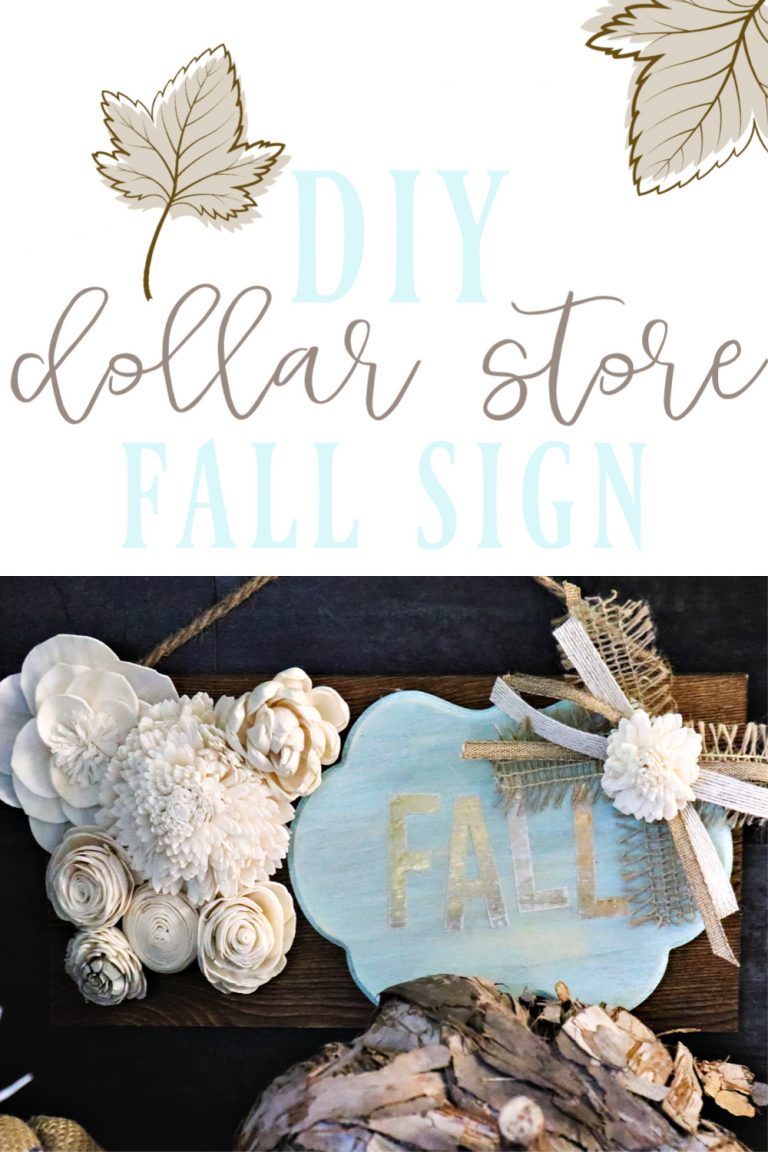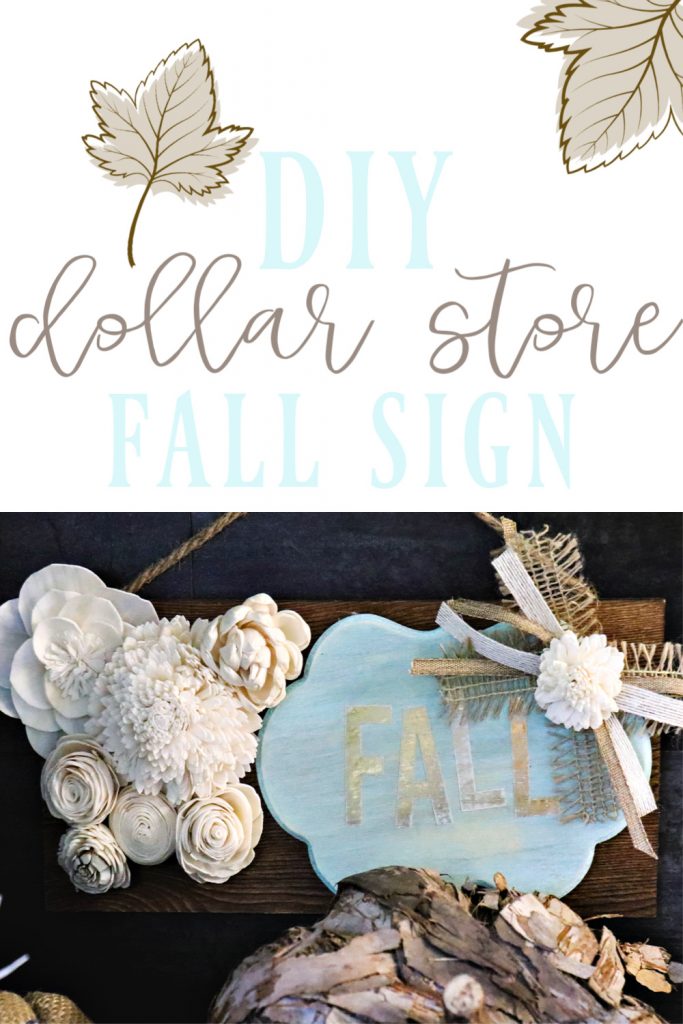 Be sure to follow on Social Media!
Facebook/Instagram/Pinterest/Email