Is there anything better than having a super cute decoration that is 100% reversible for the very next holiday that you will be celebrating?? I mean, WINNER!!! This DIY Reversible Valentine/Christmas Stand happened by accident, but it was one of those good accidents! You see, I had this piece of decor that I had bought from Hobby Lobby a few months ago. I don't even know why I bought it at the time. I thought it would make a really cute project, I just never could come up with the right idea.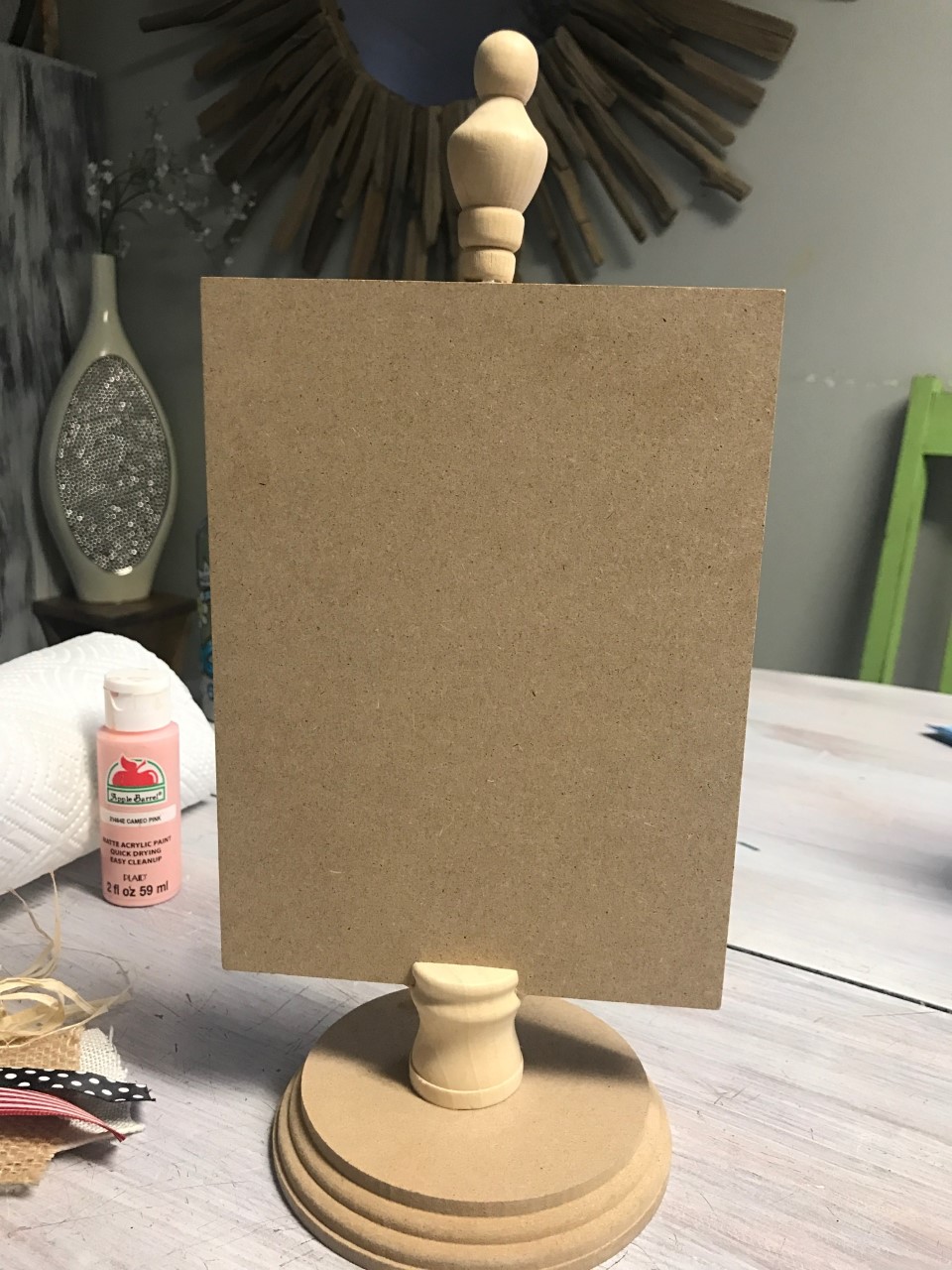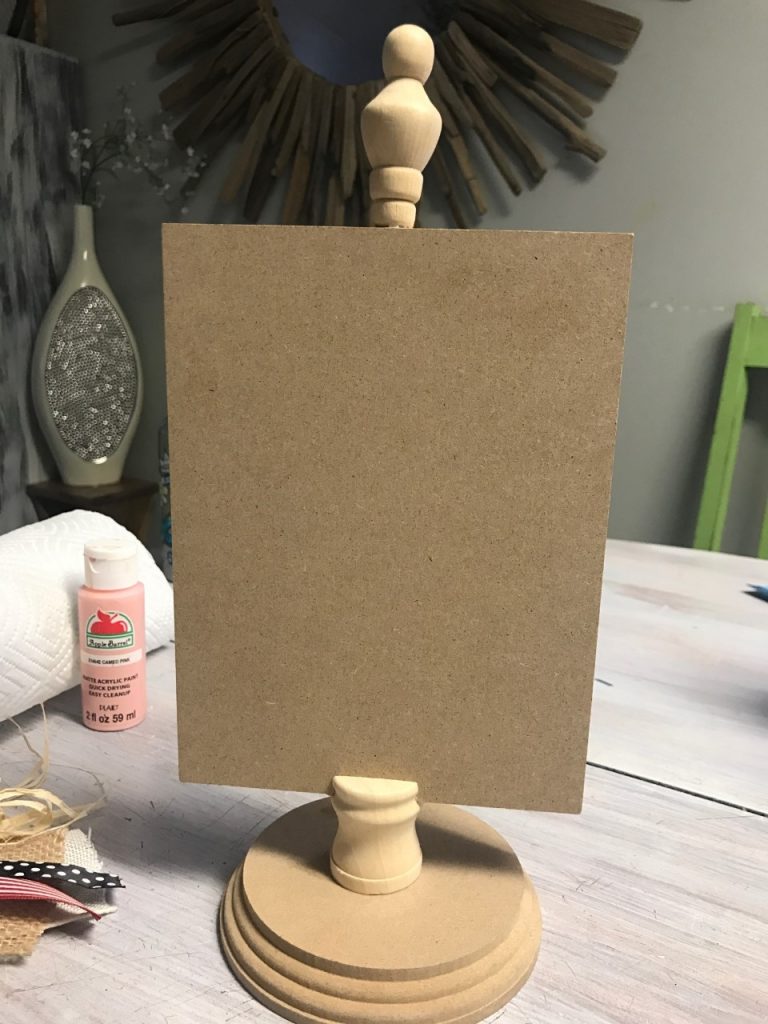 Well, one day I decided that I would just go ahead and try to make it into a cute little Valentine's Day piece that I could display on my mantel or wherever one day. (I do not have a mantel right now, but we are building and WILL!!! whoooo hooooo) Another side note: I am not even decorating with red and white this year either for V-day BUT I couldn't get away from that color scheme for this project.
So, It took my Hobby Lobby stand (I cannot for the life of me think of what to call this piece???), and I painted it white and red. I used acrylic craft paint. I painted the square red and the rest white. That is all.
After that dried, I went back and added white hearts and red polka dots to the base (used a small spouncer). I thought the top piece needed a lil somethin' so I painted the top circle red to set it off!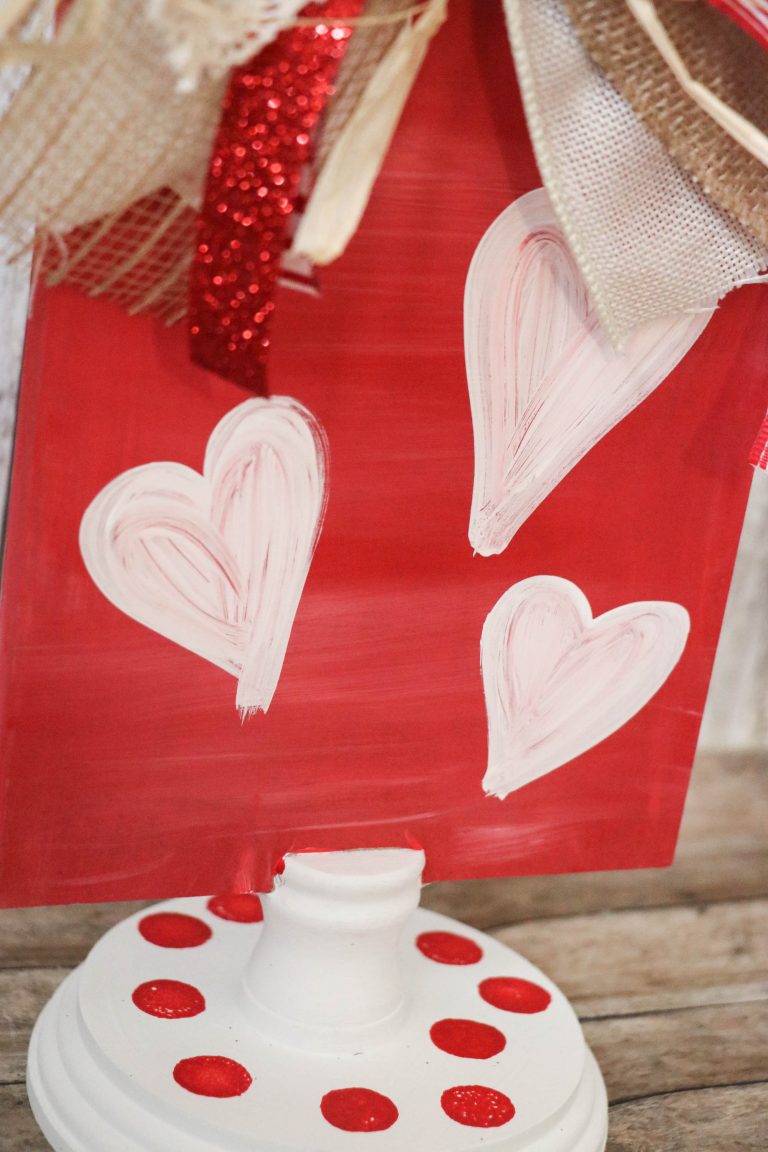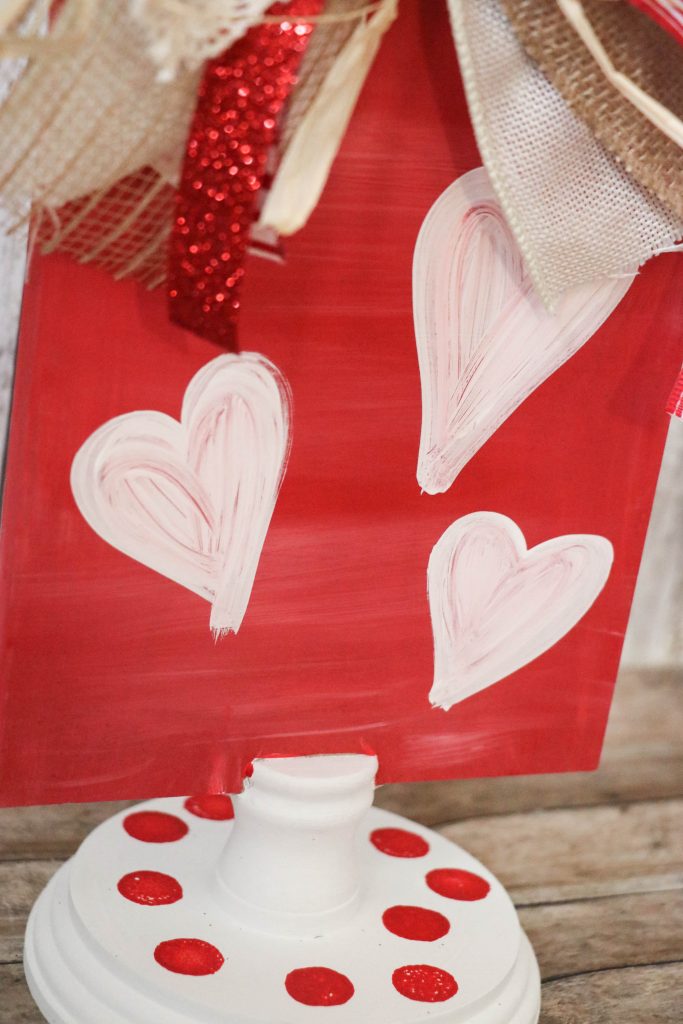 I really liked how it turned out. It was just a cute, hand painted piece. Nothing over the top- but very cute. I made one of my SUPER EASY bows (the tutorial is RIGHT HERE!) using ribbon I had on hand from Christmas. It was a super cute piece!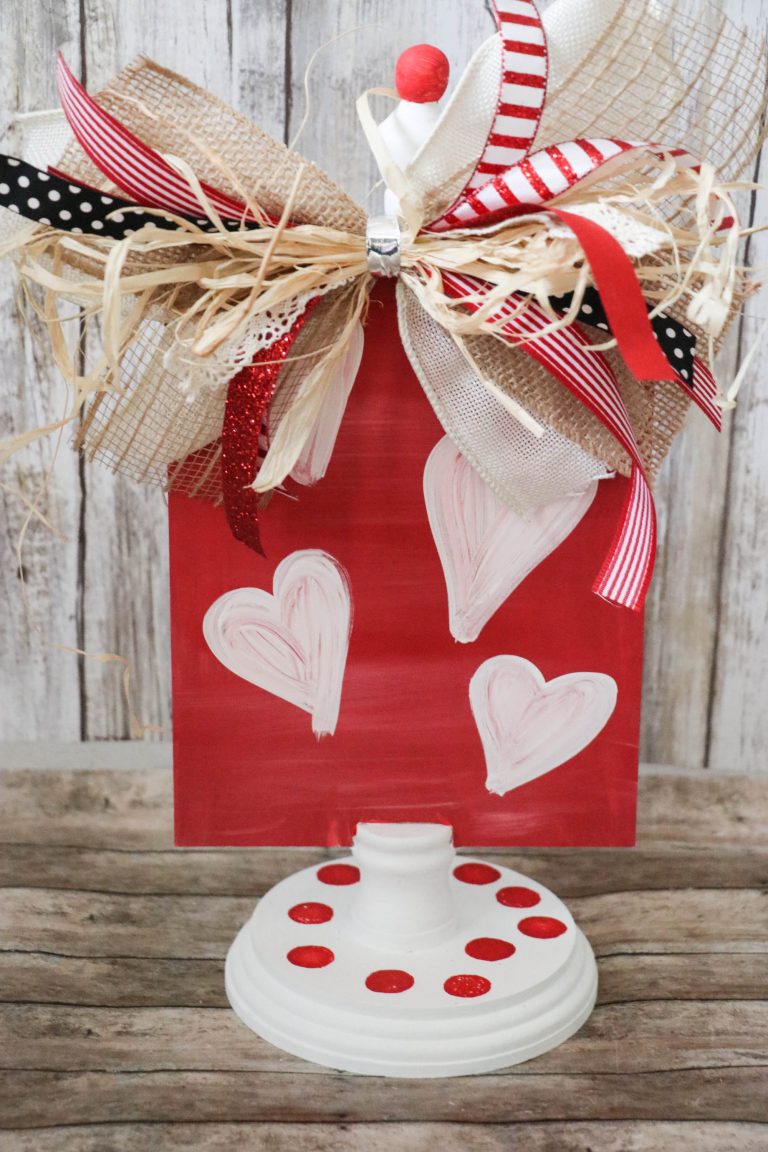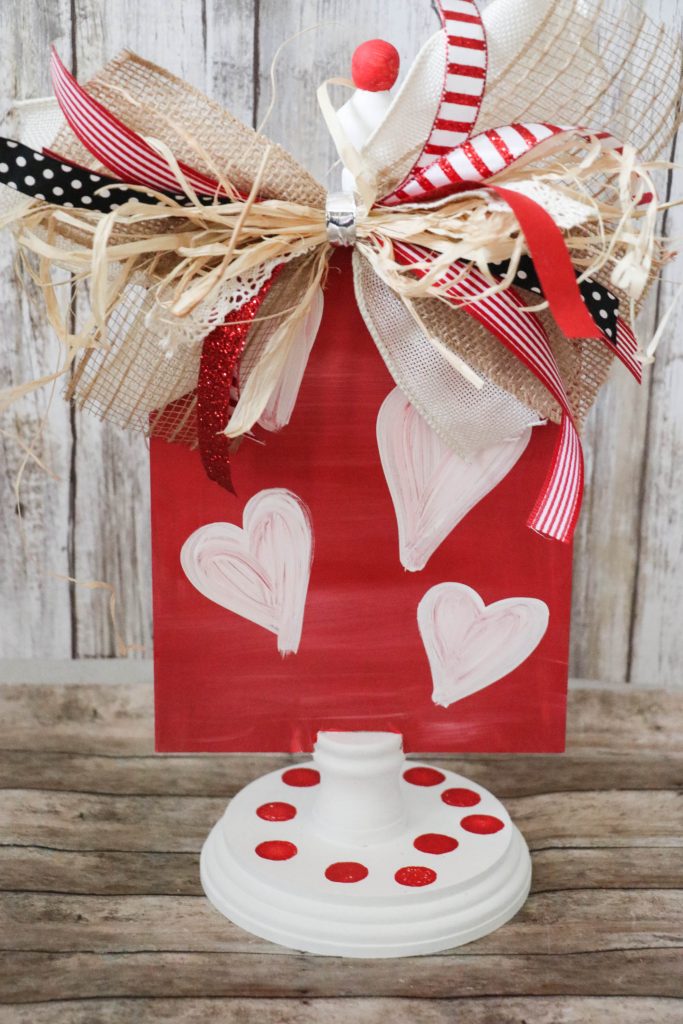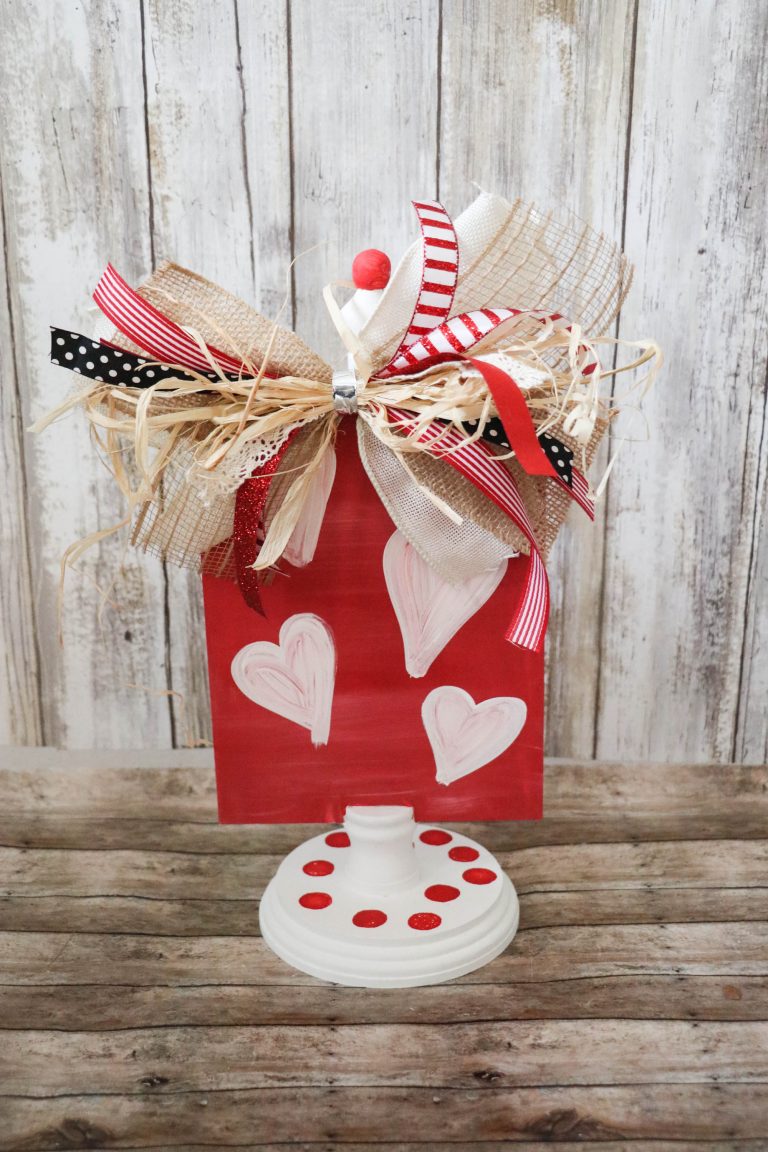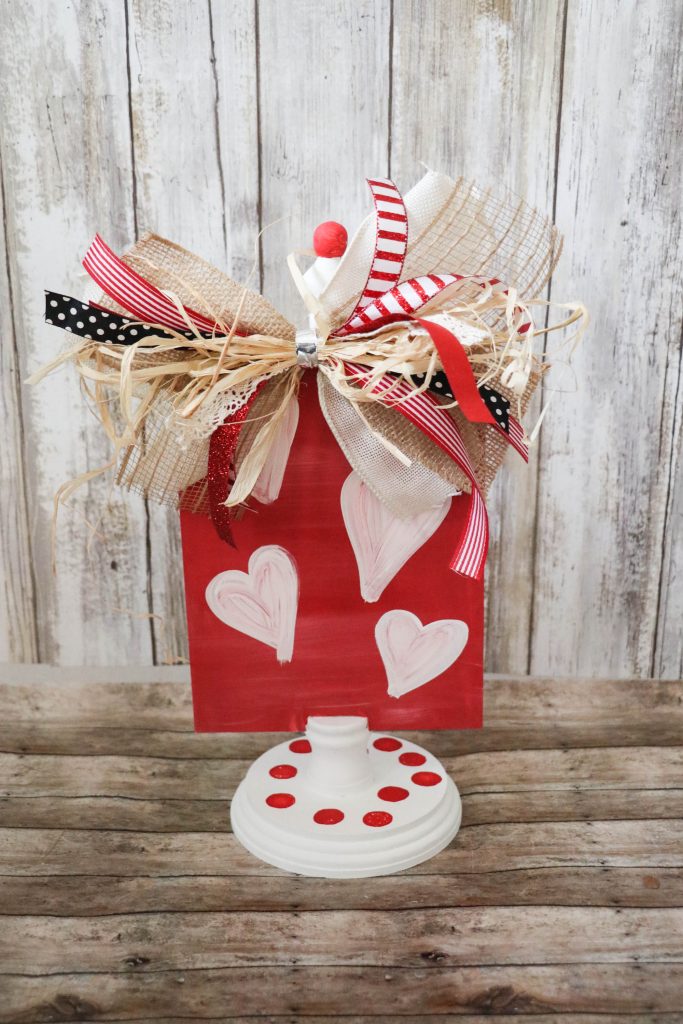 But….after I looked at it for a while, I thought…HEY…why don't I paint the BACK red also and add some white polka dots (I used a large spouncer)?? This bow can be used for Christmas too, and all you have to do is simply leave it attached and just turn it to the other side! So, I did.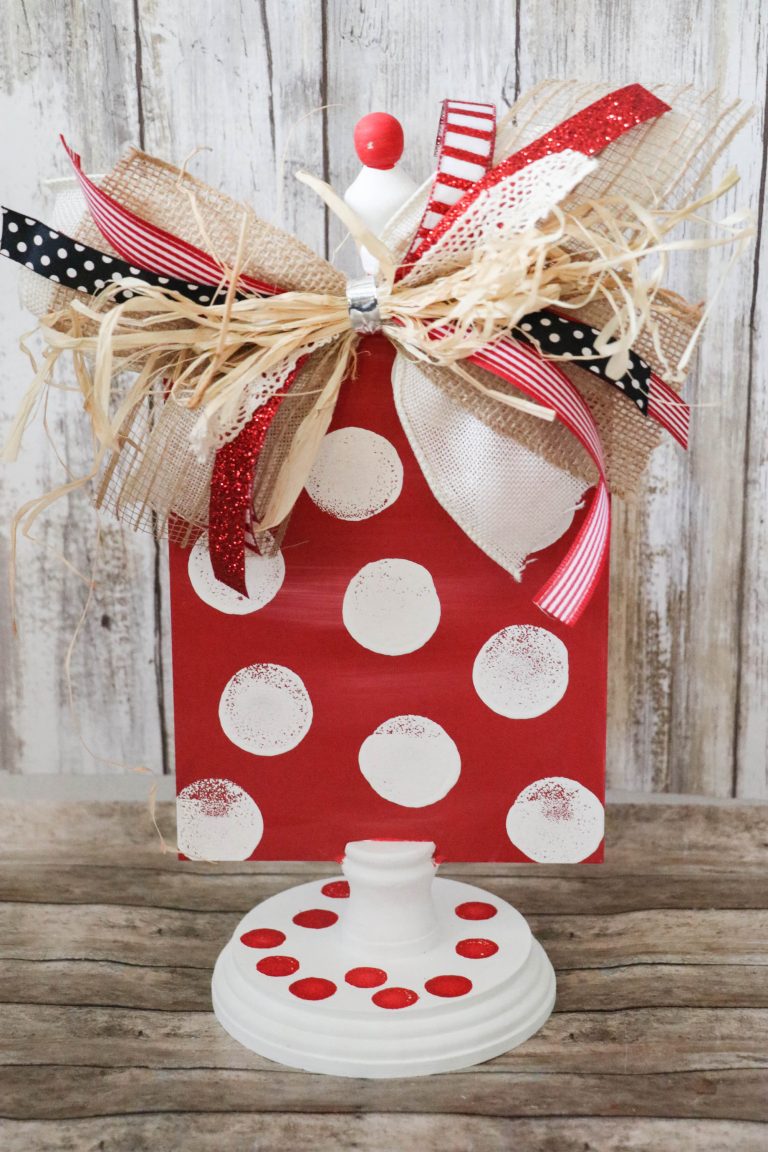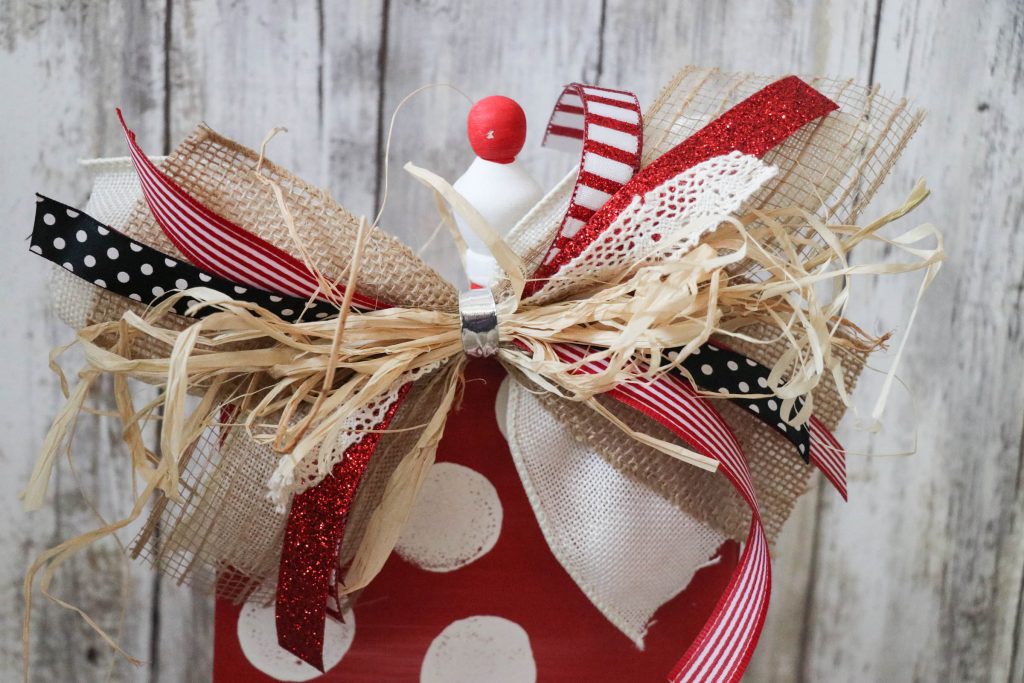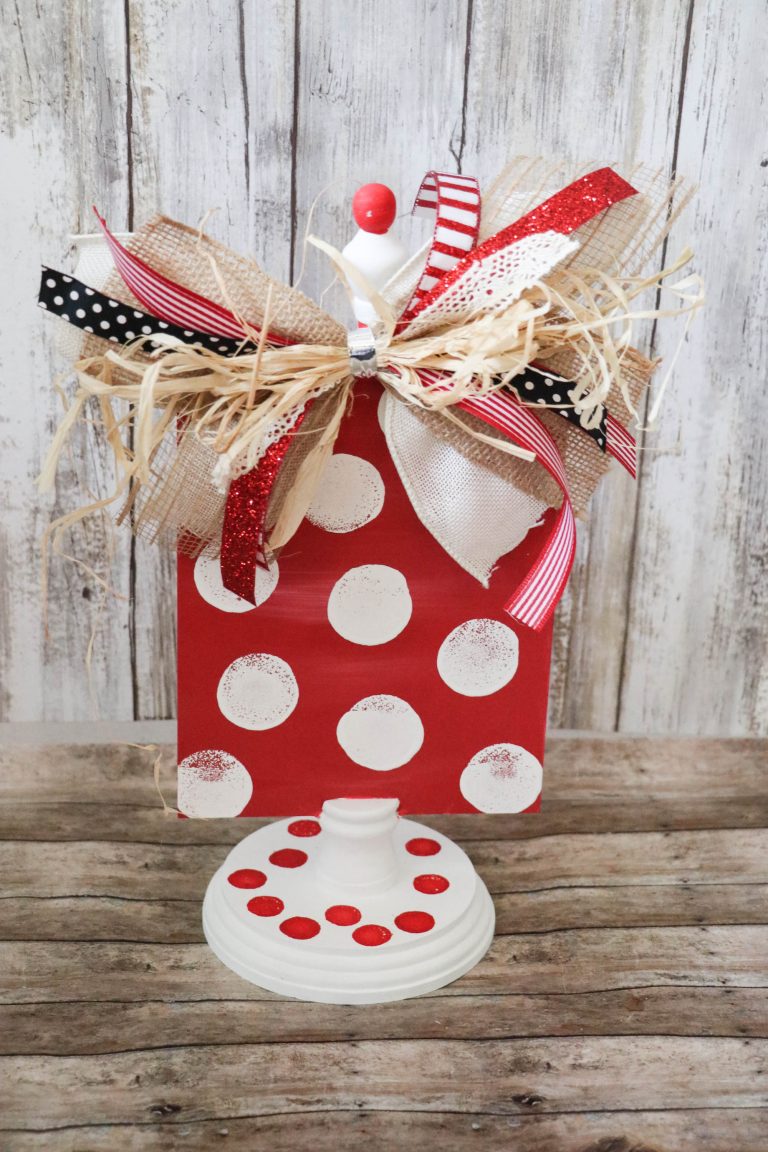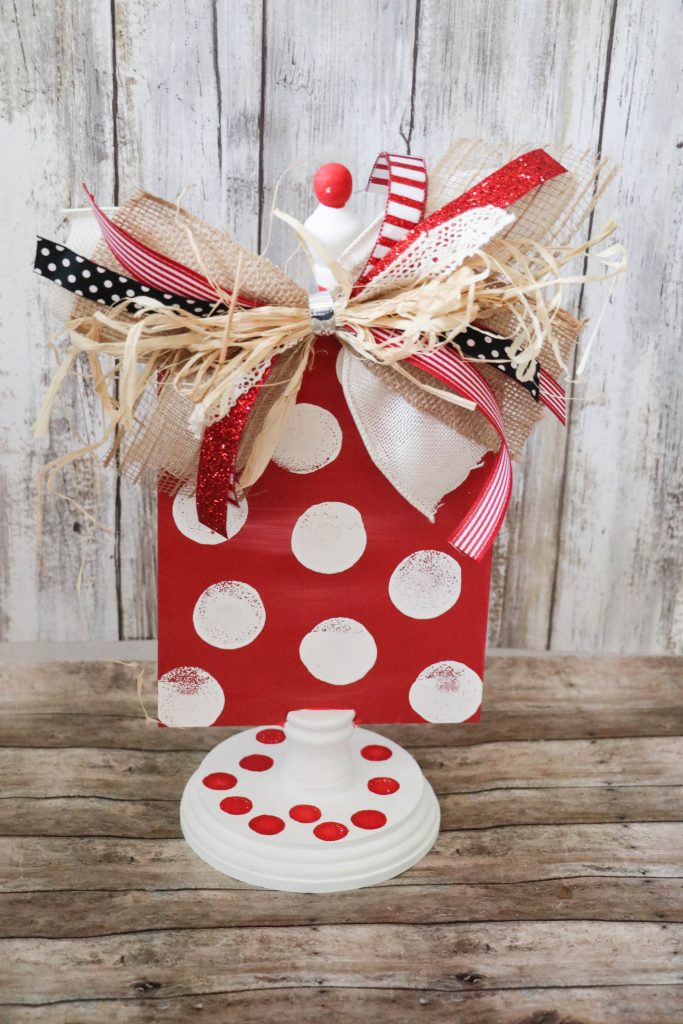 And NOW, I have a cute little reversible Valentine AND Christmas Stand piece of decor that easily transitions right from Christmas into Valentine's Day for years to come!
This is just one of those simple projects that took little time, but I am tickled with how it turned out. I have one more of these stands that I plan to do the same thing with, so that I have 2 for symmetry 🙂 Do you have any Reversible Valentine/Christmas decor in your stash?
PLEASE PIN FOR LATER!!!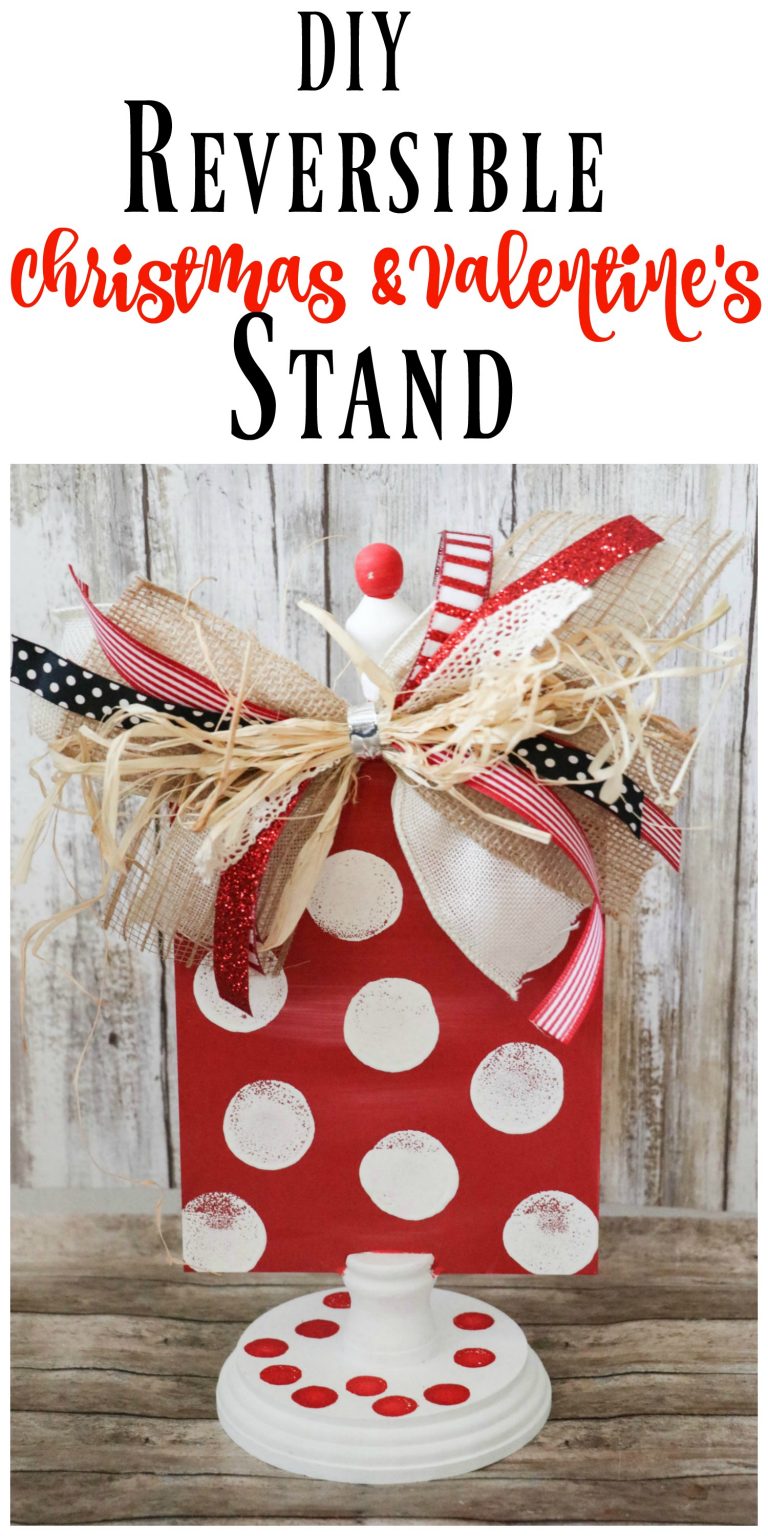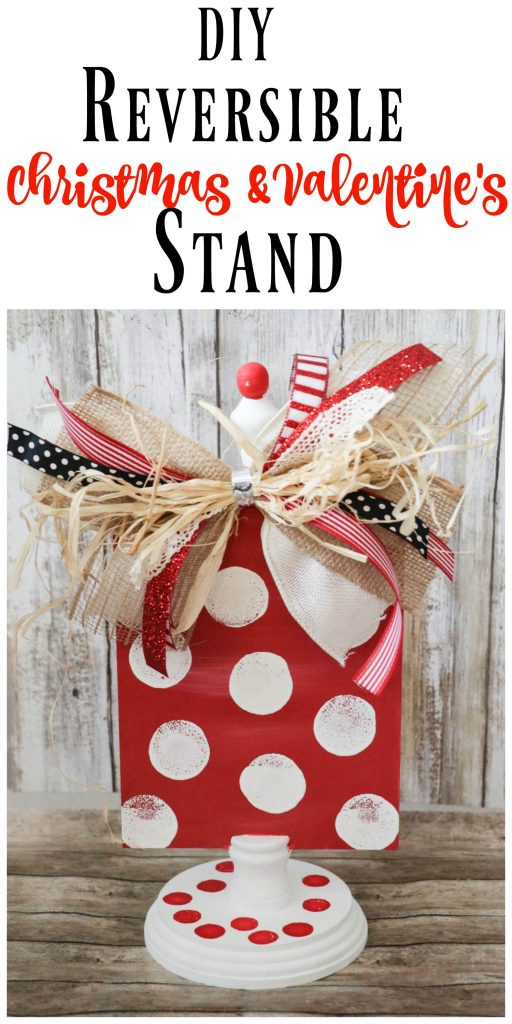 Follow Along on Social Media!