I don't know about you, but I think gnomes are simply adorable! I don't get into all of their "real meanings"- I just think they are CUTE!
I don't do much decorating for Halloween typically, but I just had to try my hand at a Halloween gnome, and my goodness- I sure am glad I did. He turned out ADORABLE!
Here is what I did!
First, I had this galvanized vase that I found at DOLLAR TREE! Can you believe it?? It did already have the rope on it!!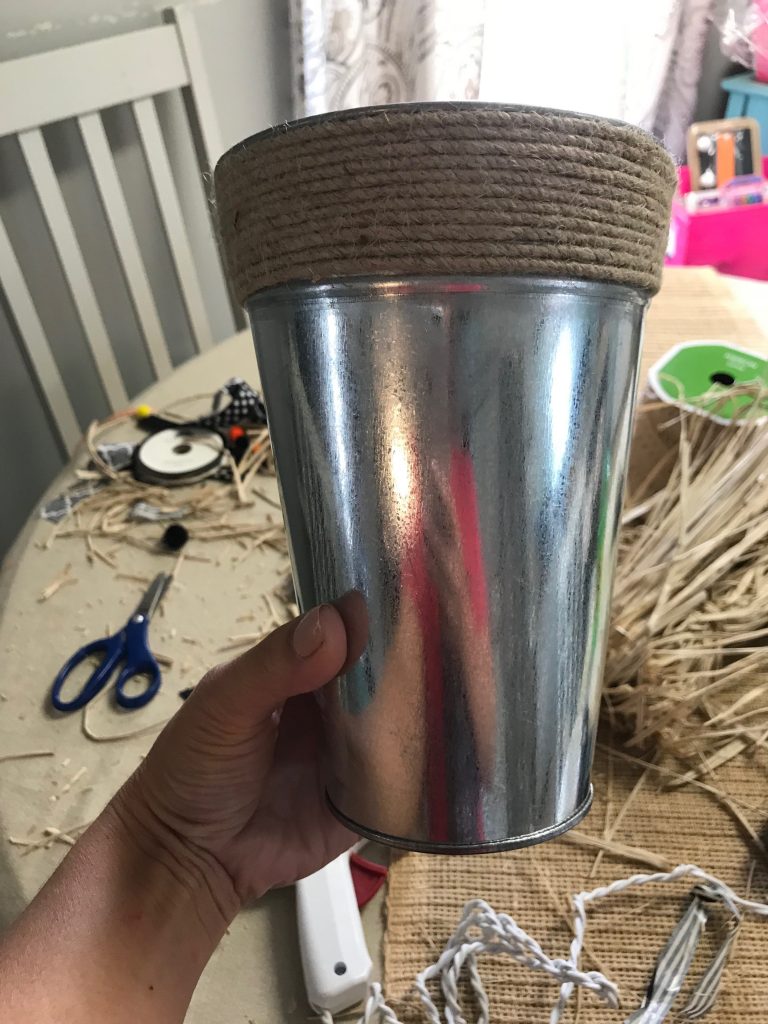 I already had this vase in my stash, so when I was thinking of what I could use for the base of my gnome, this was a given! I could turn it upside down and have my form!!! (for just $1!)
I wanted to stick with everything I already had on hand, so for my beard- it was a given to use something that I have A TON OF….raffia!!!!!
All I did was stick raffia all around the base of the vase and then tie a piece of twine around it to make it stay. I hot glued the raffia to the vase, but there were still lots of stragglers, so the twine helped with that.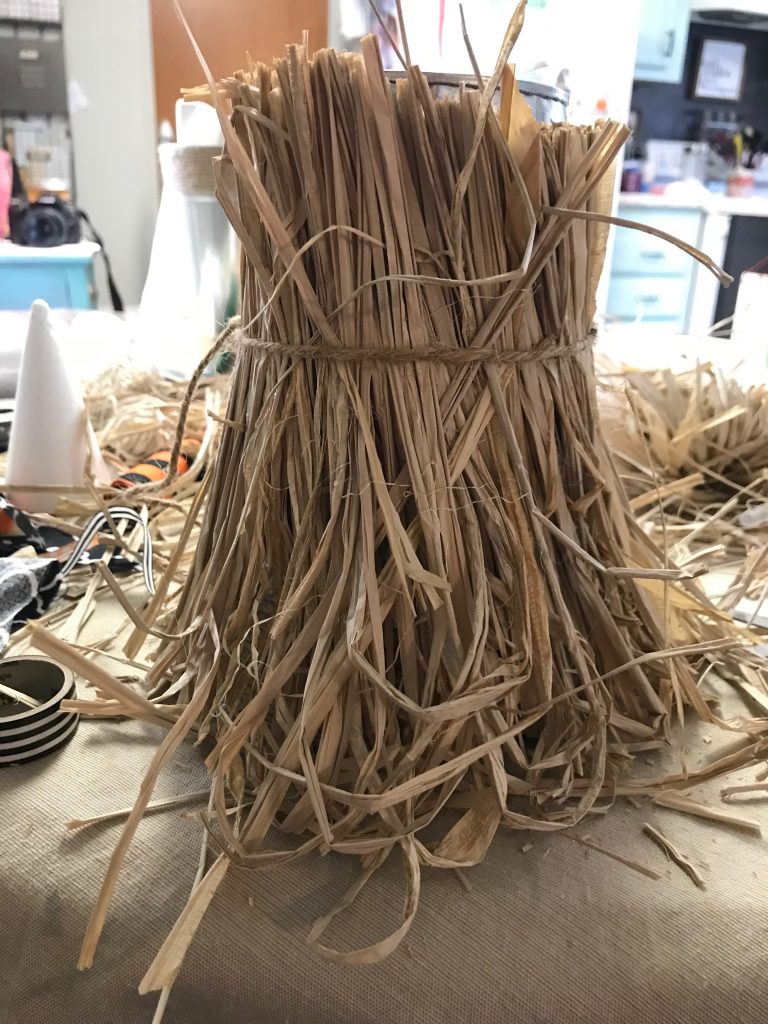 After I trimmed my raffia up at the top and bottom, I took my fabric and cut it to wrap around the top part of the vase!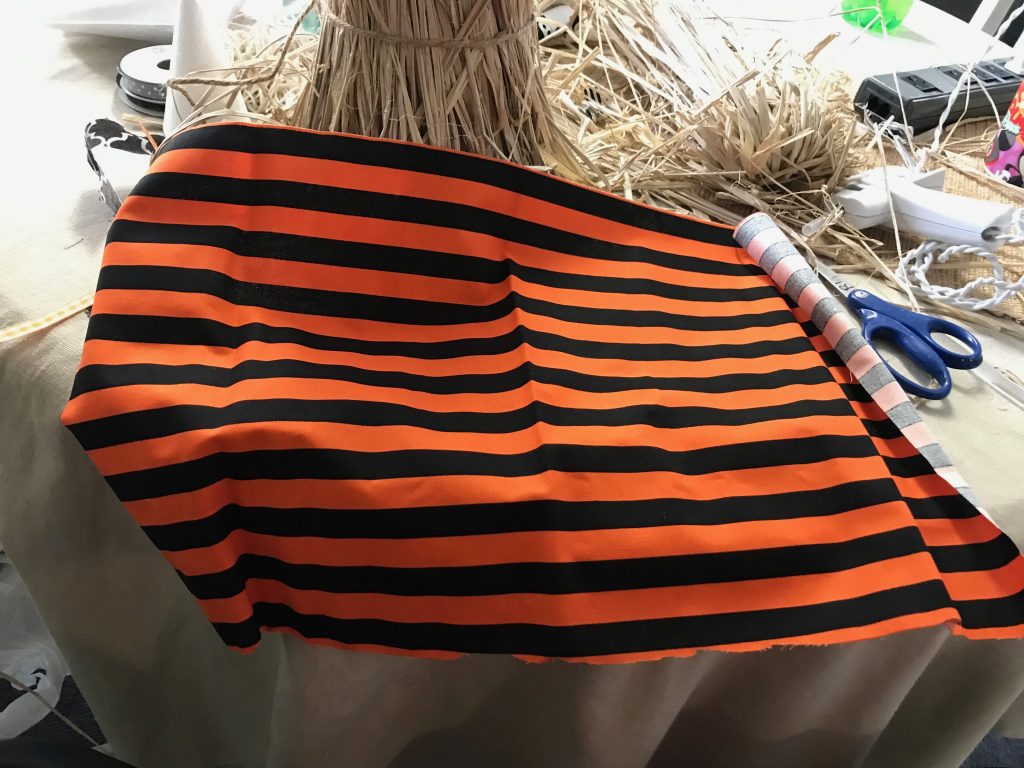 *I found this fabric at Walmart for $1.47 because it was just little remnants.*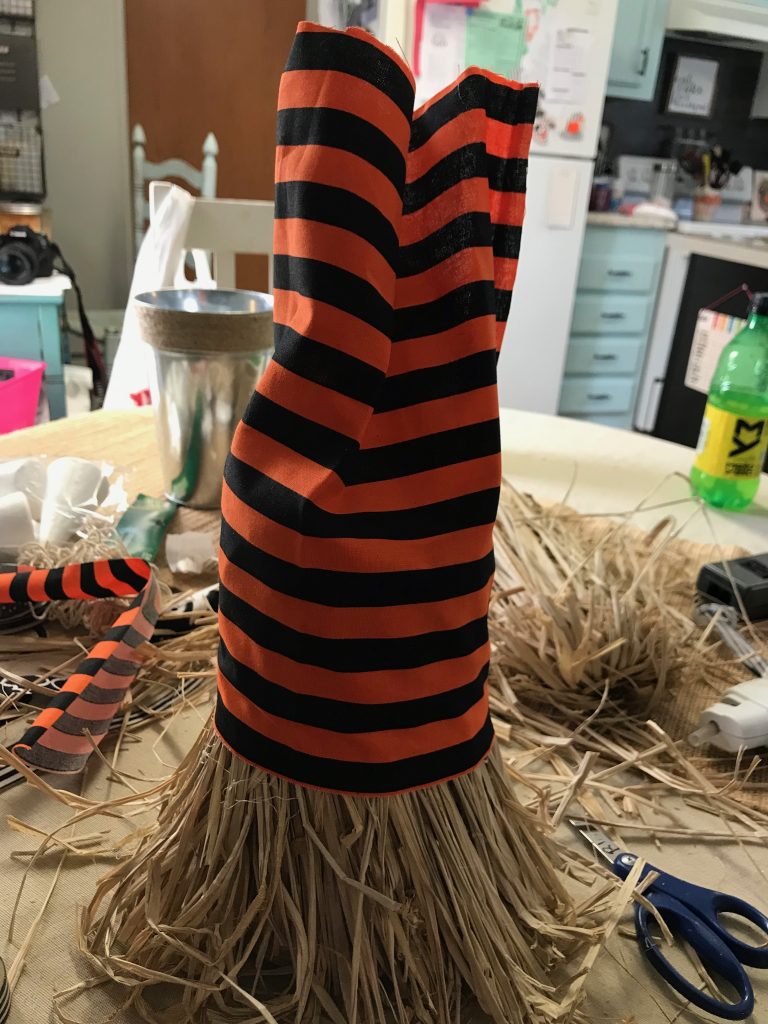 I wrapped the fabric around and glued it in the back to make it a "cone" shaped hat. Once the hat was in place, I glued my wooden bead and tucked it up under the hat…and then I started embellishing the hat.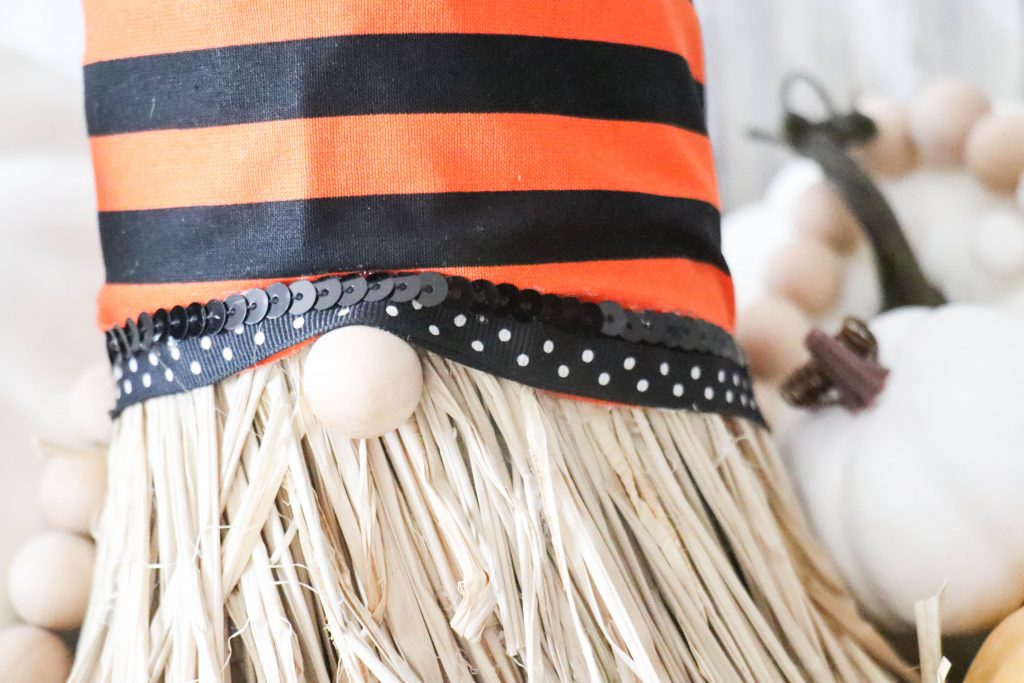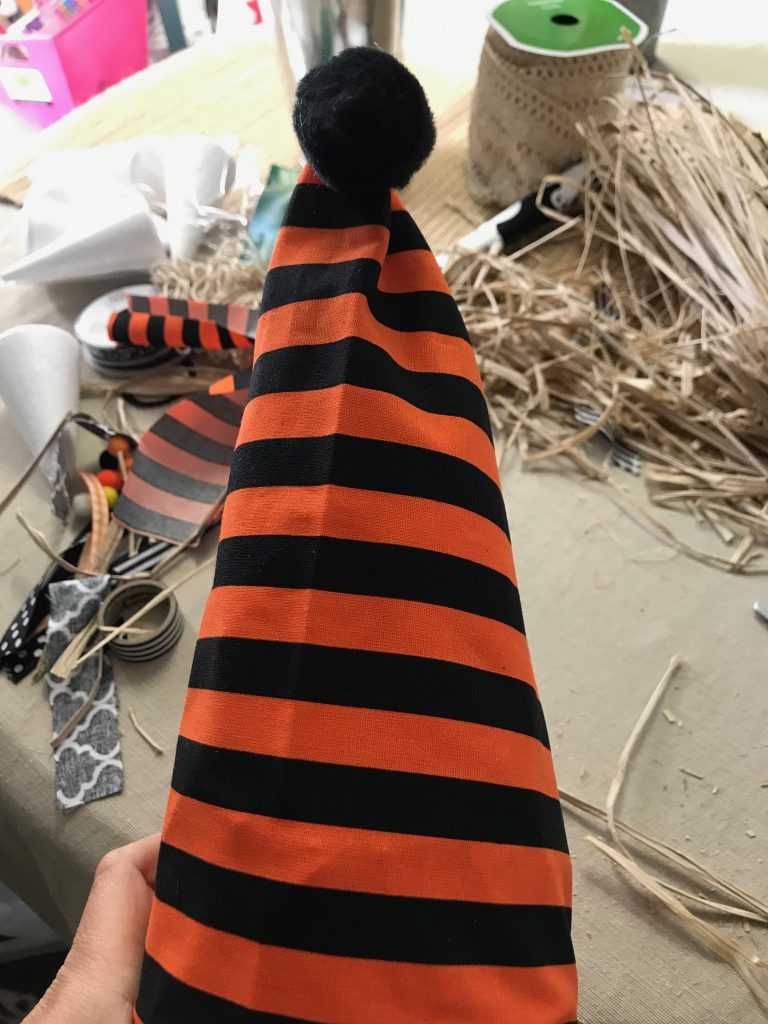 I added a little bit of ribbon and pom poms and it looks sooo cute with the extra touches!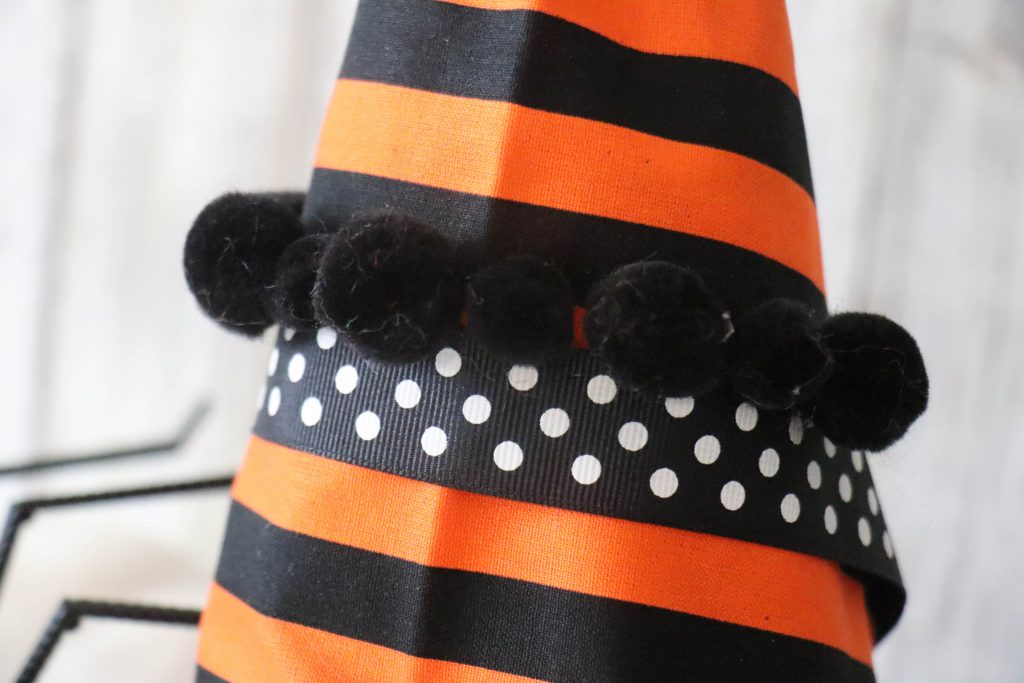 That was it! It was an easy process with lots of ways that you can make it your own for any season! HOW CUTE?!!?!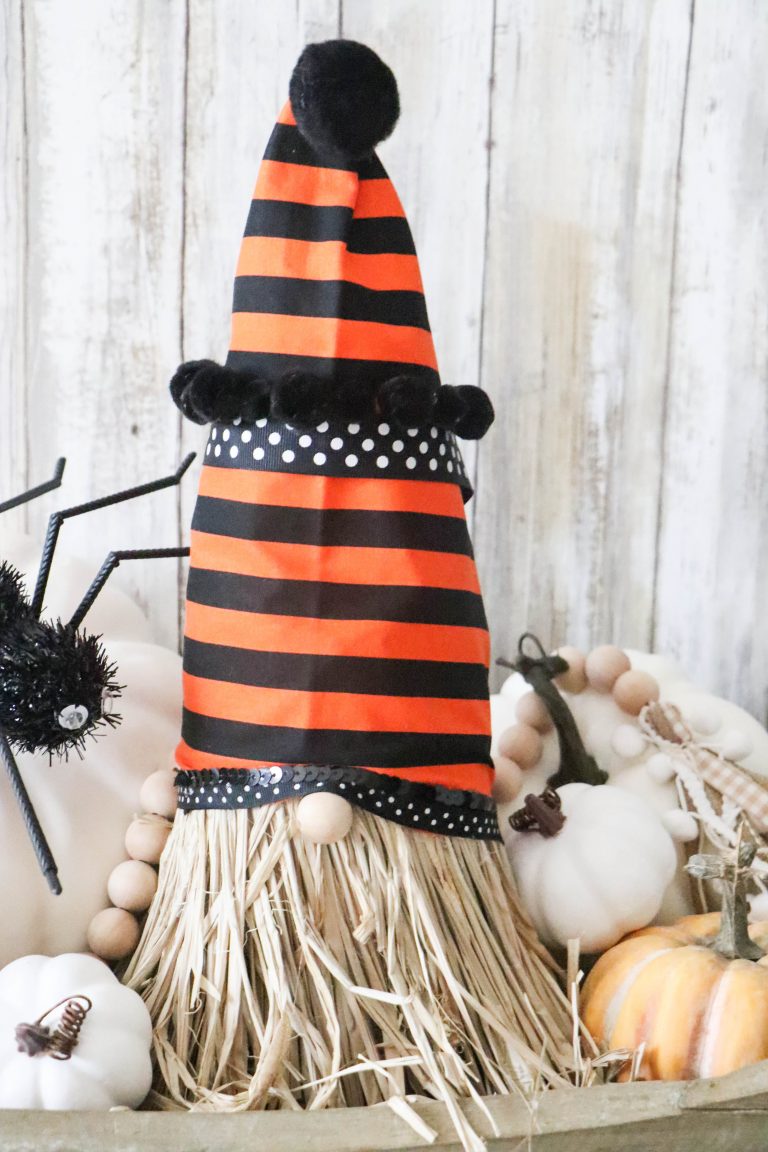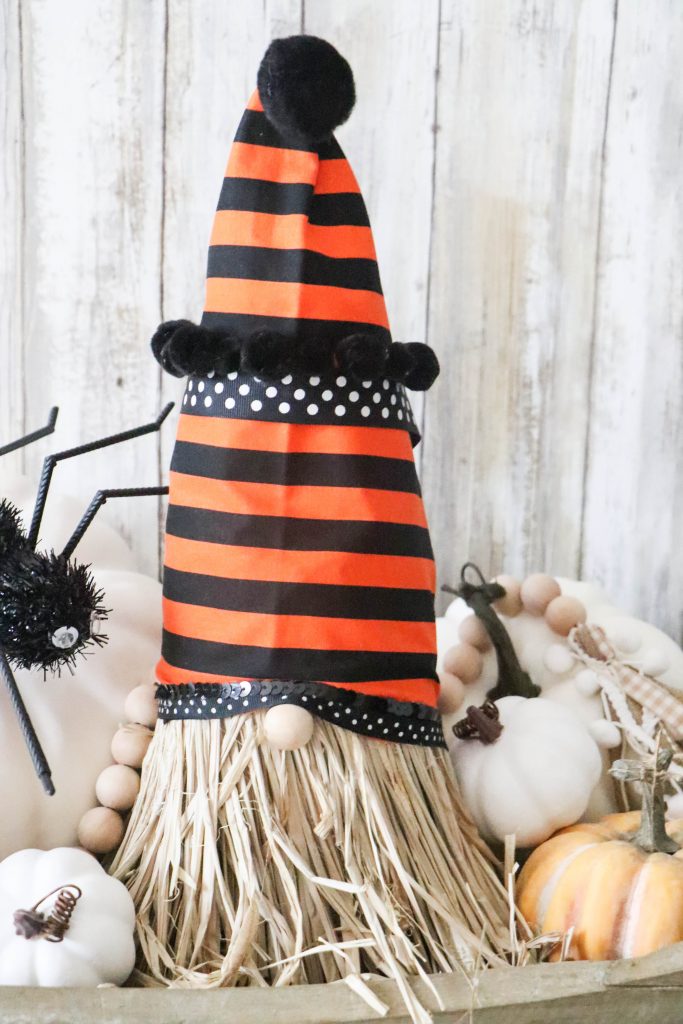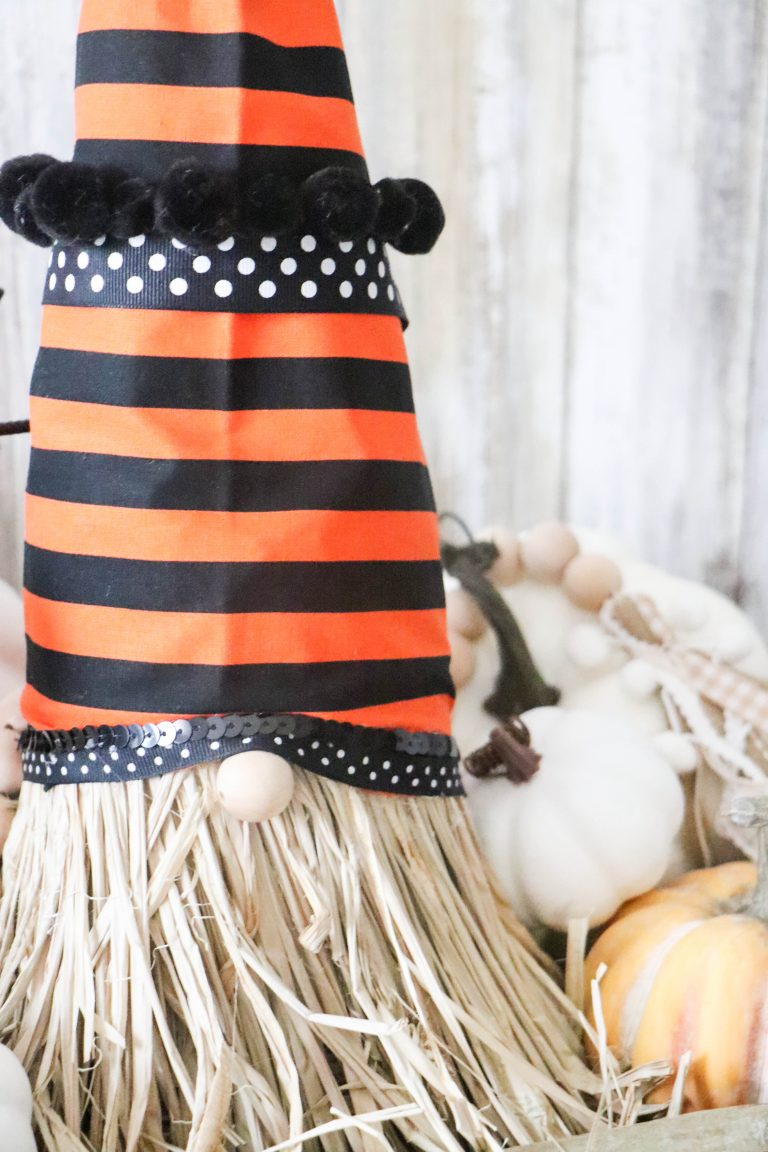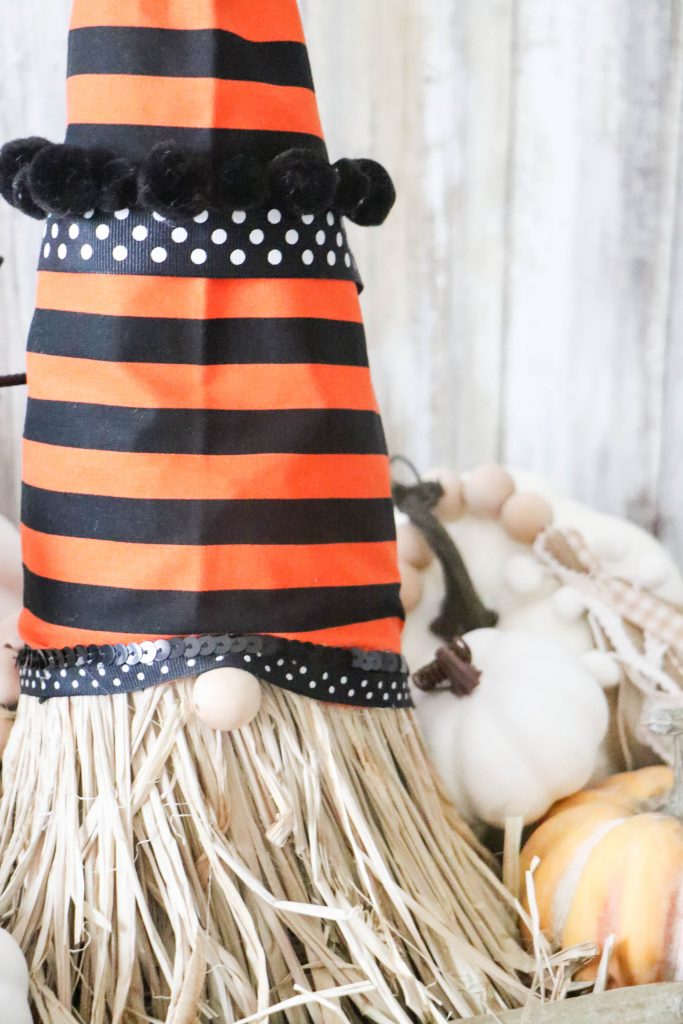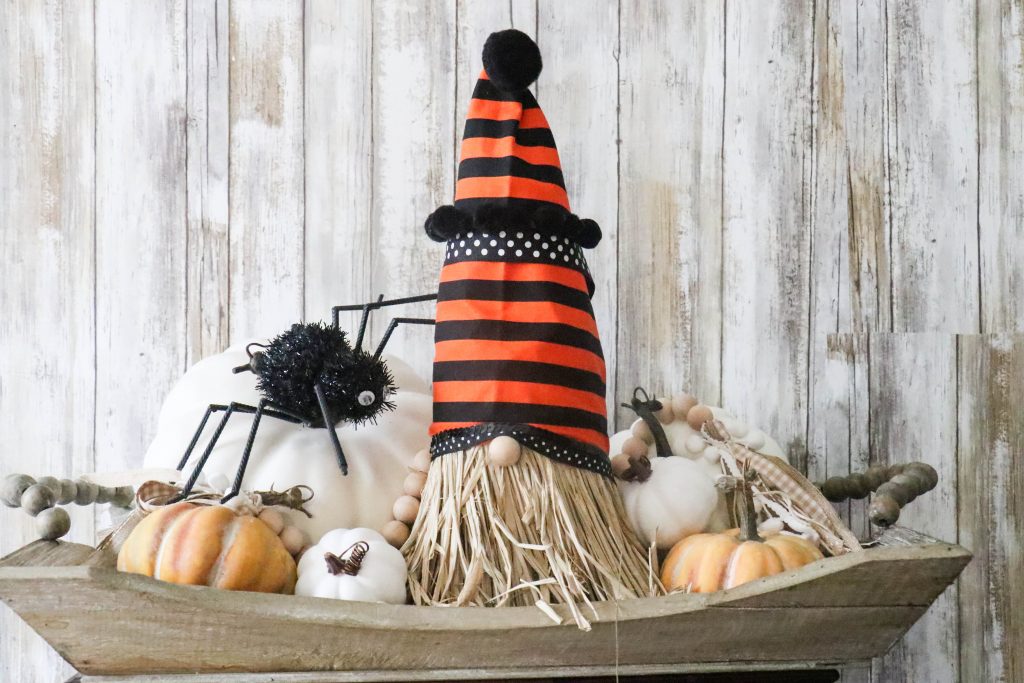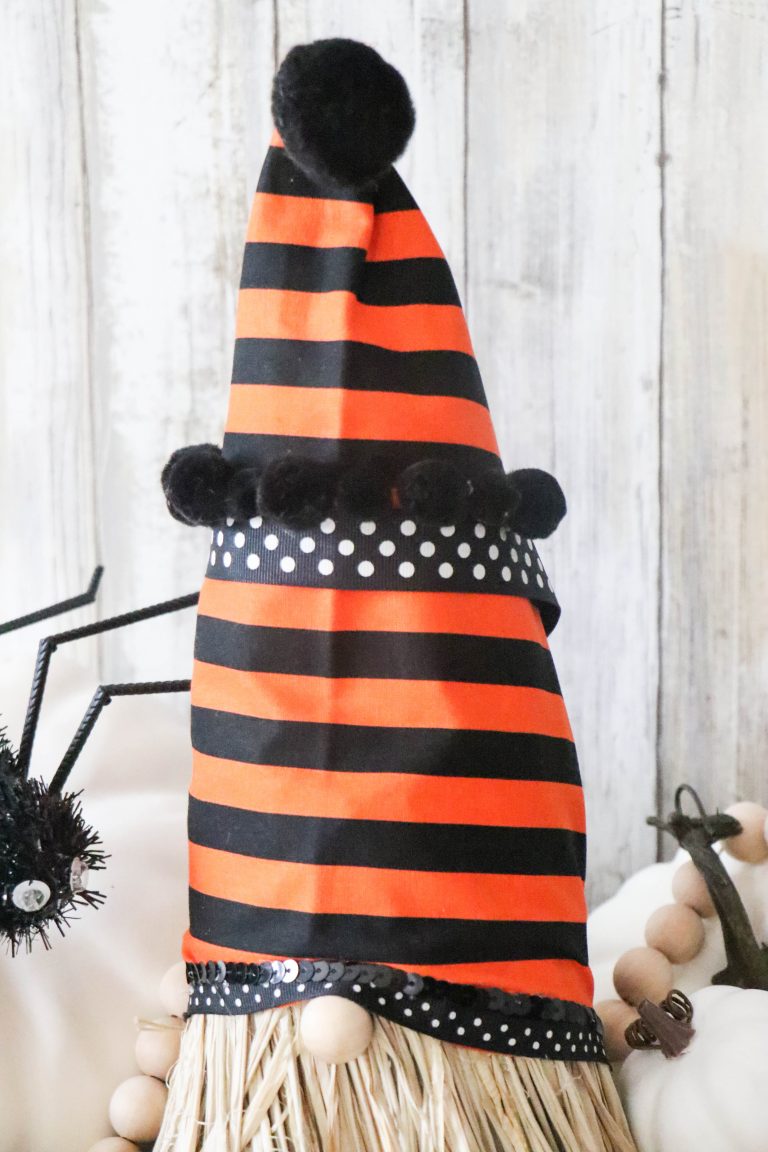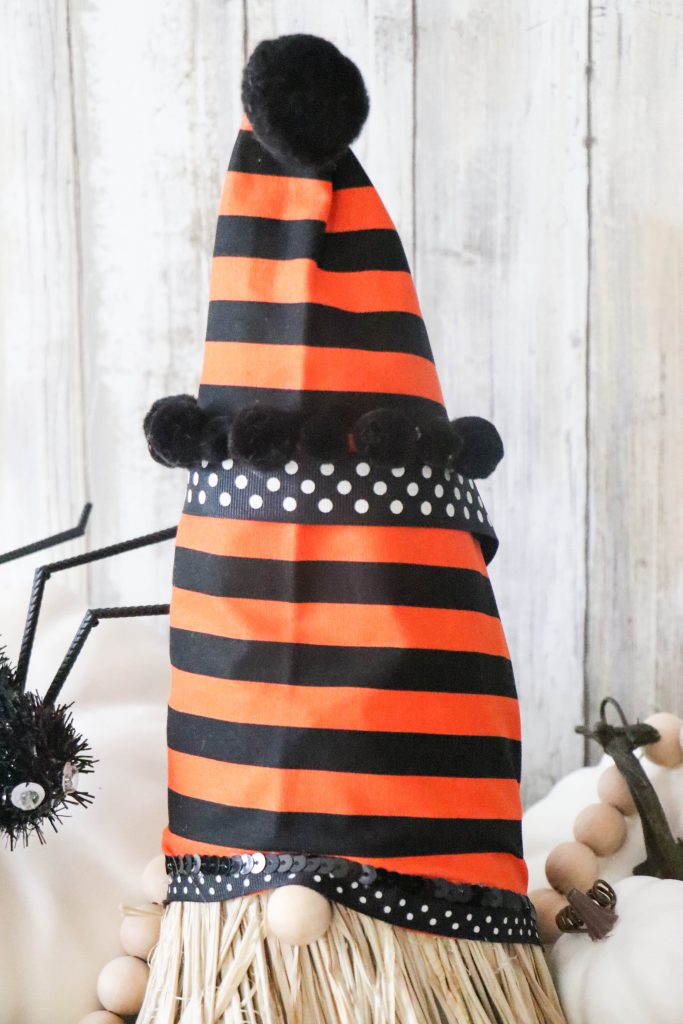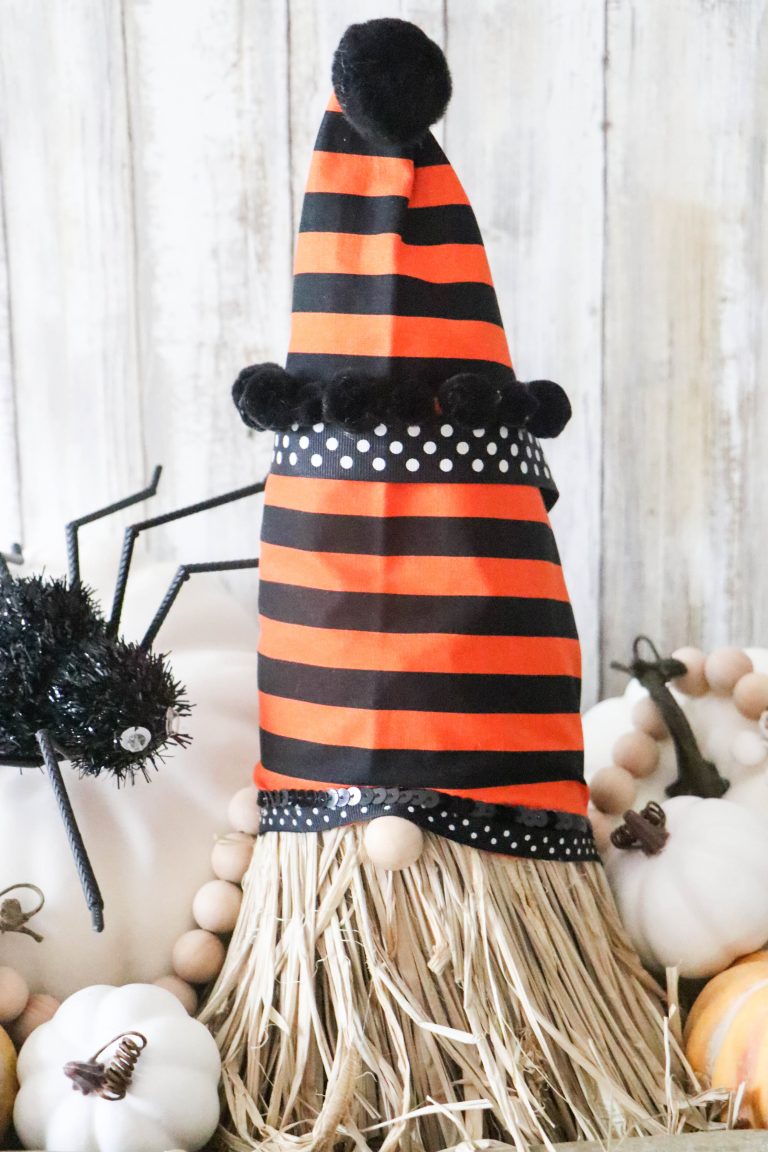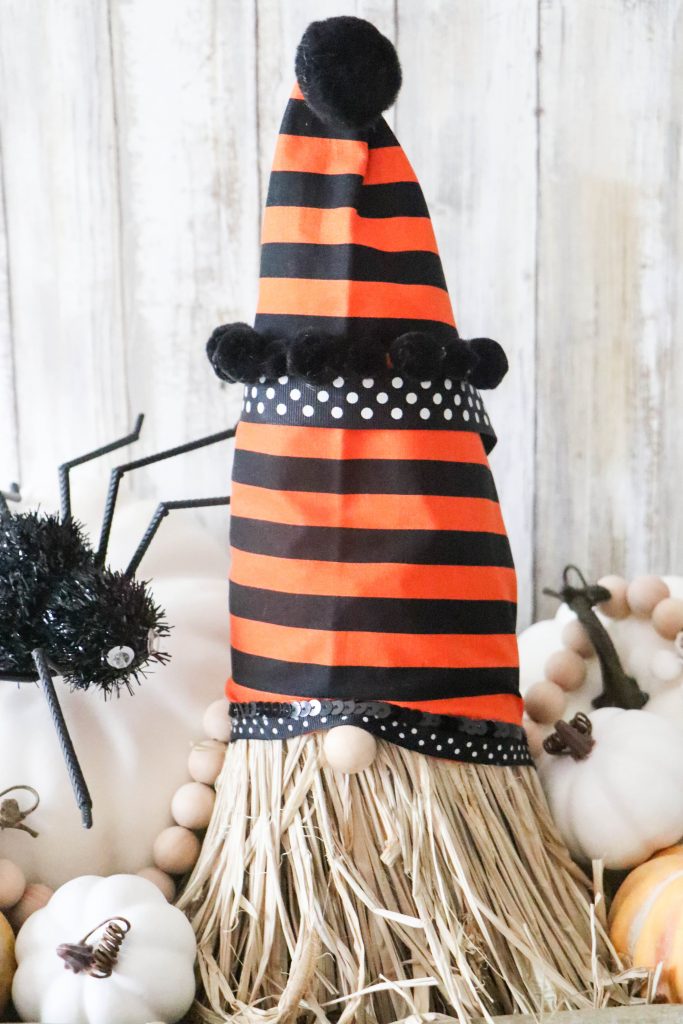 Be sure to share with your friends and PIN FOR LATER!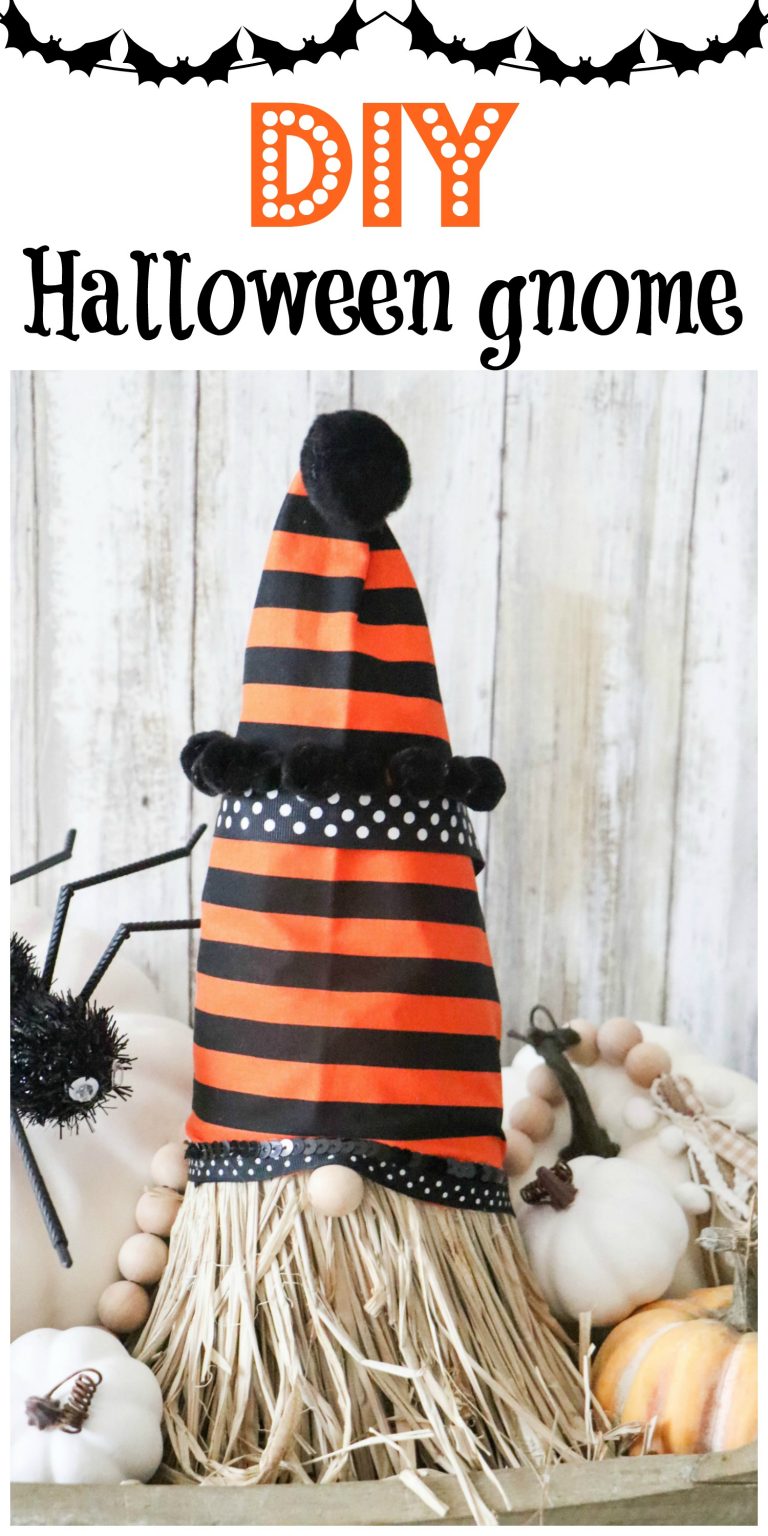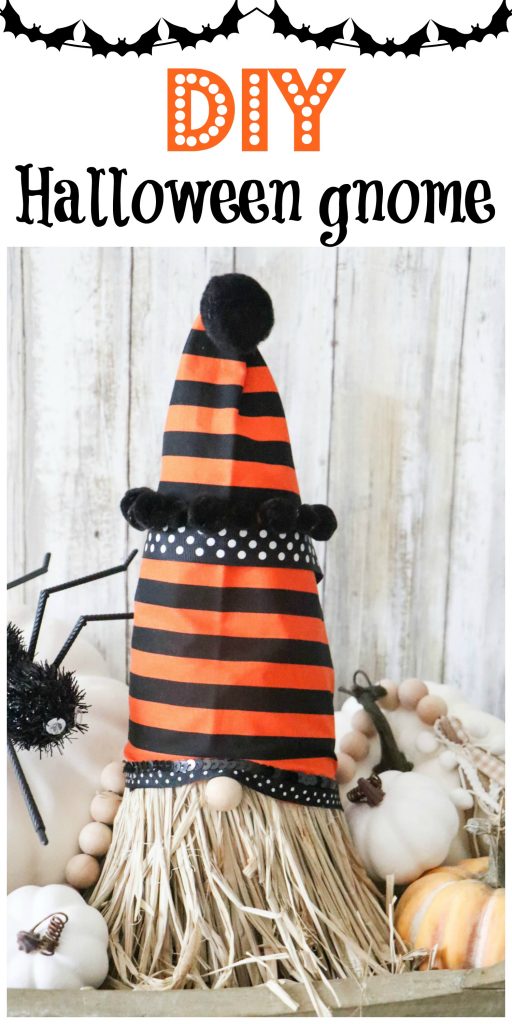 Follow along on FACEBOOK, INSTAGRAM, PINTEREST and EMAIL!