I love a good snowman project, and this one is so fun and cute! This diy embroidery hoop snowman is one that you will for sure want to make for your home this Christmas!
I saw these doilies for $1 for a pack of 2 at Pop Shelf (they have them LOTS of places), and I immediately knew I wanted to use the to make a snowman. I wasn't sure at the time how I would go about it, but I knew a lace snowman was just the best idea!
So…when I was going through my craft stash, I came across a plethora of embroidery hoops of all sizes, and I immediately knew they would be perfect for my snowman!
My process was very simple, but I took lots of pictures to help explain each detail.
First, I laid my embroidery hoop inside of my lace doily and tightened it up. I decided to only use the biggest and the middle one. 3 was too many.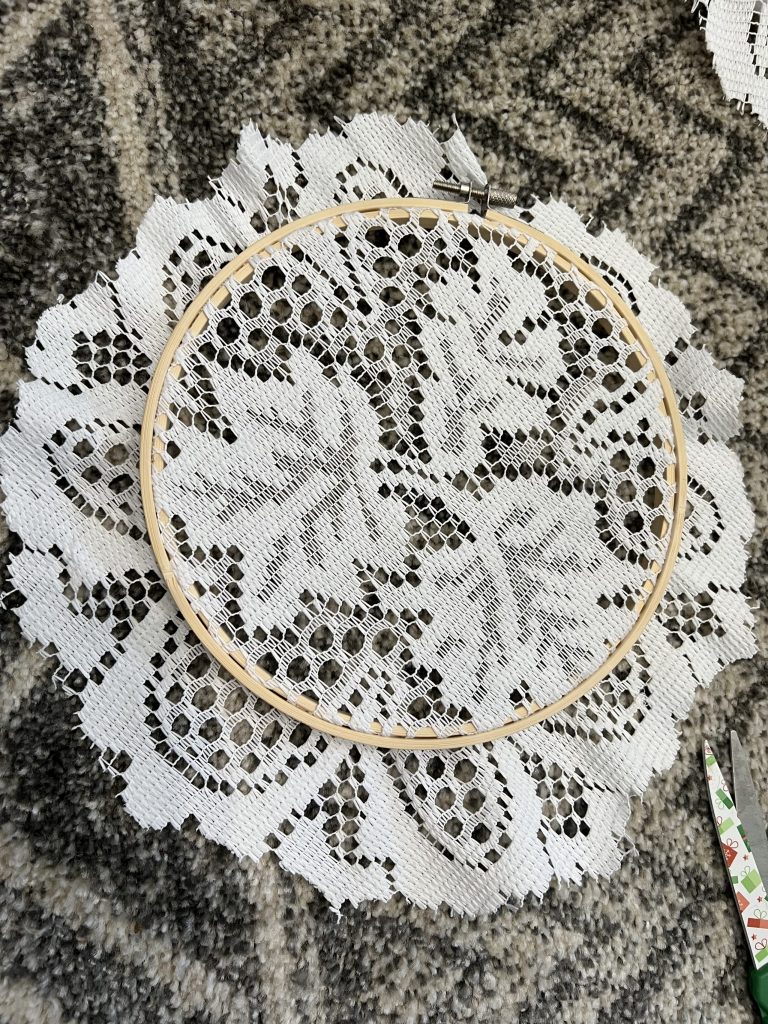 Once I had both of them laid out, I cut the sides and dabbed a little hot glue on the parts that were still showing so I could stick them to the backside of the hoop.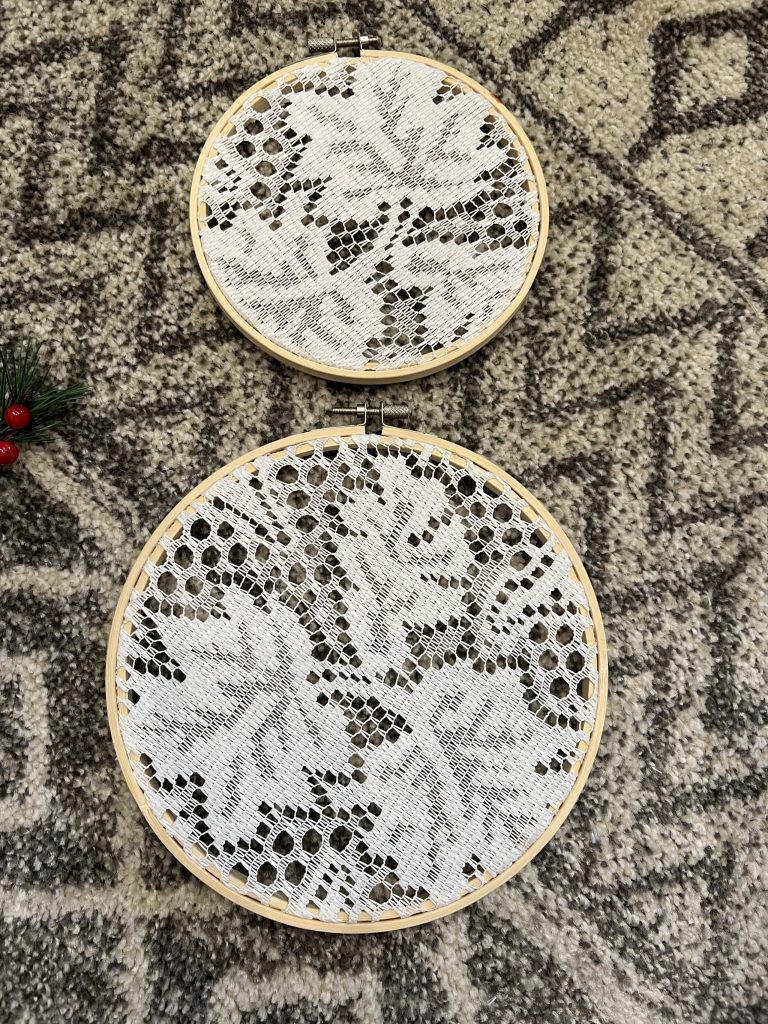 The one hoop had a little red paint on it somehow, but I scraped it off later! Have no fear!
I then wired the 2 hoops together to keep them in tact.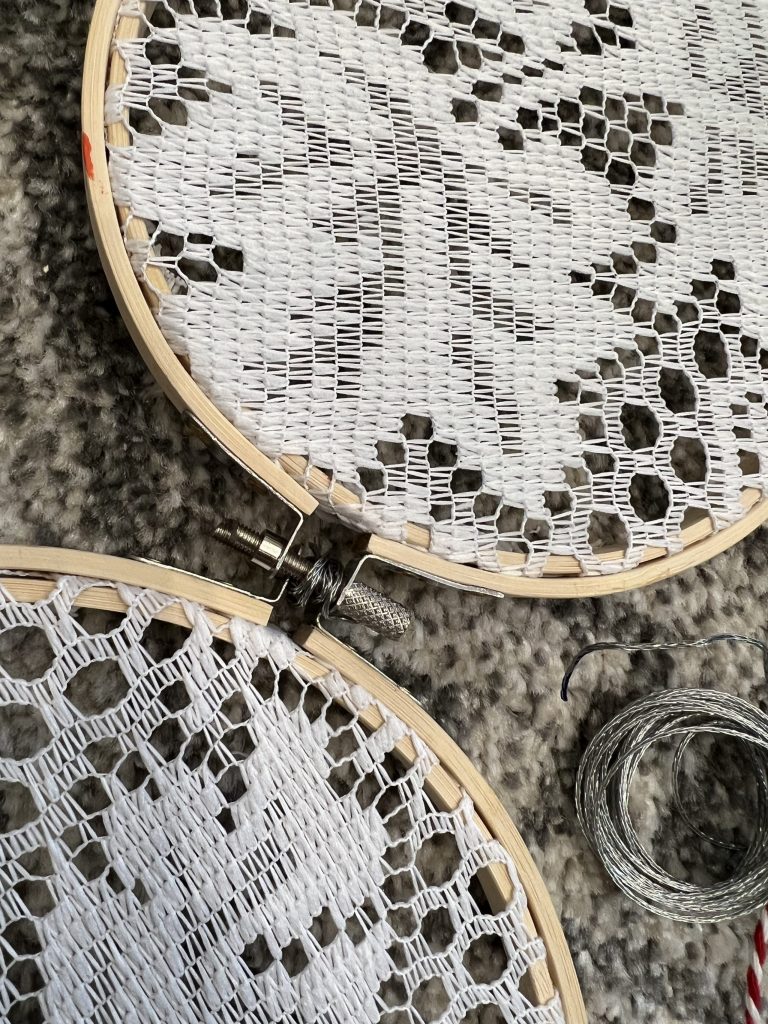 Next up, HAT TIME! Every snowman needs a black hat…so get creative! I had a sweet follower send me a box of different random supplies, and I had so much fun looking through it. I remembered there was a black doily that was burlap, so it was stiffer in nature, and I knew it would make the perfect hat!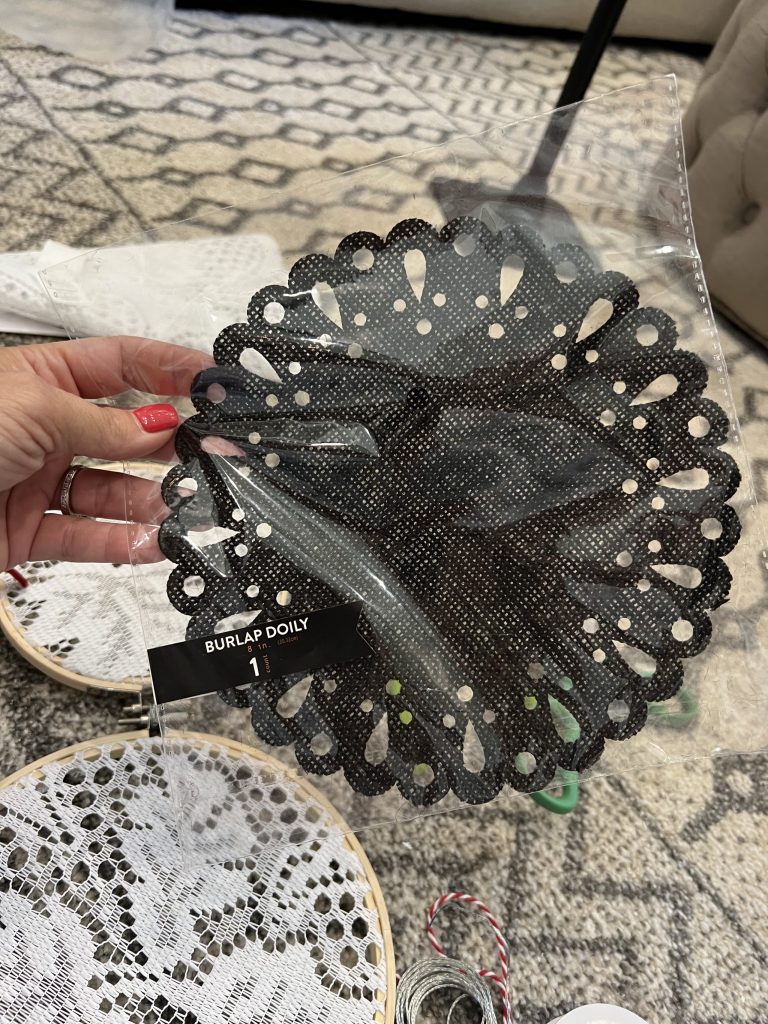 I thought it would be super cute to have a little bit of a non-traditional snowman hat (imagine that), so I cut my rectangle and then cut a section of the scalloped part and glued it on! I LOVE IT! I angled it just a little so it was more whimsical!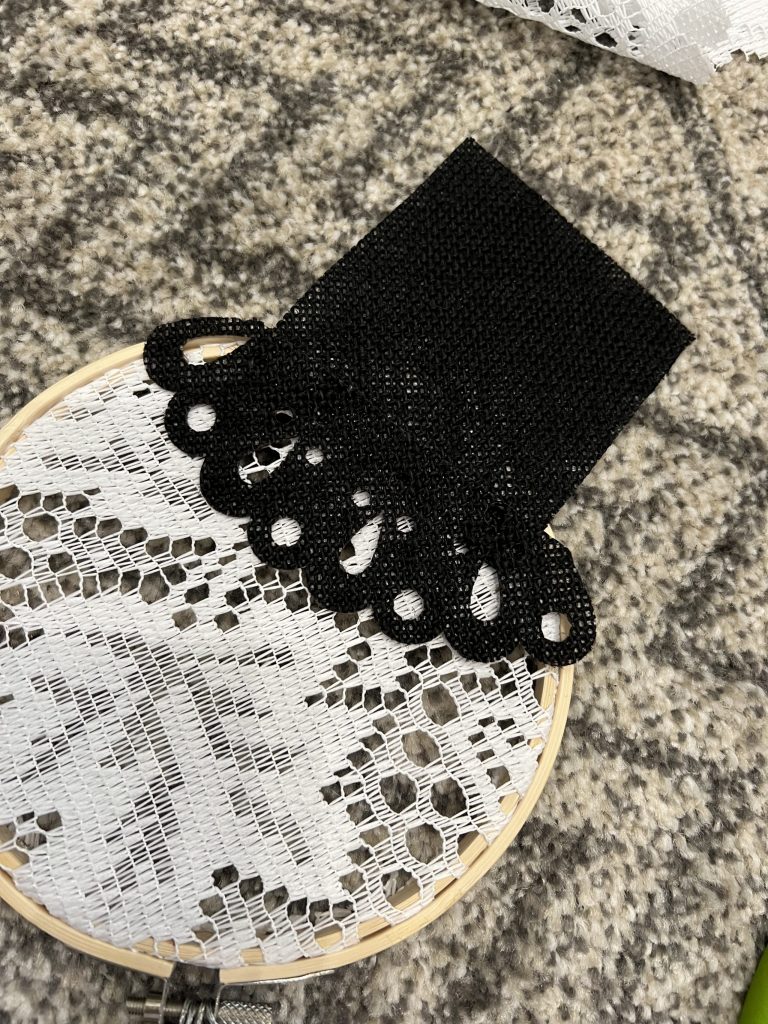 Next up, hat embellishments! I had this ribbon from Walmart, and I loved it, so I cut a little piece and glued it to the hat! I then took another small piece of pom pom ribbon and added one more little detail for some extra pizzaz!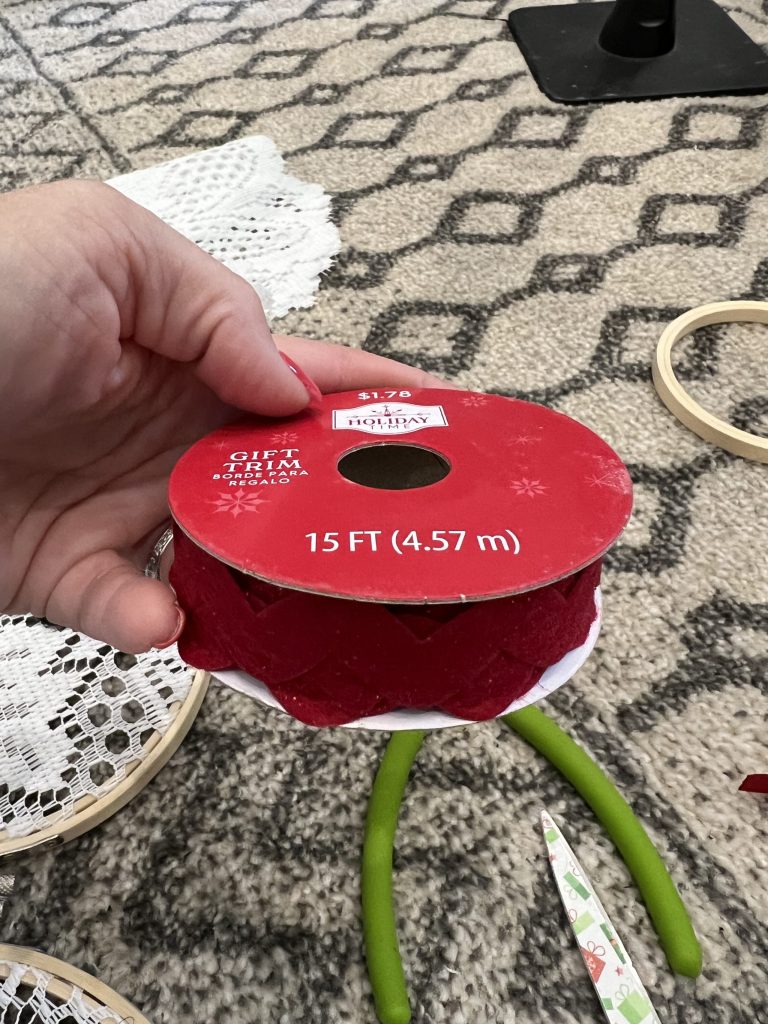 Now…onto the scarf!
This part is always super fun to me. I took a piece of red and white striped fabric and just tied it around the middle section…then I cut it up how I needed it to lay.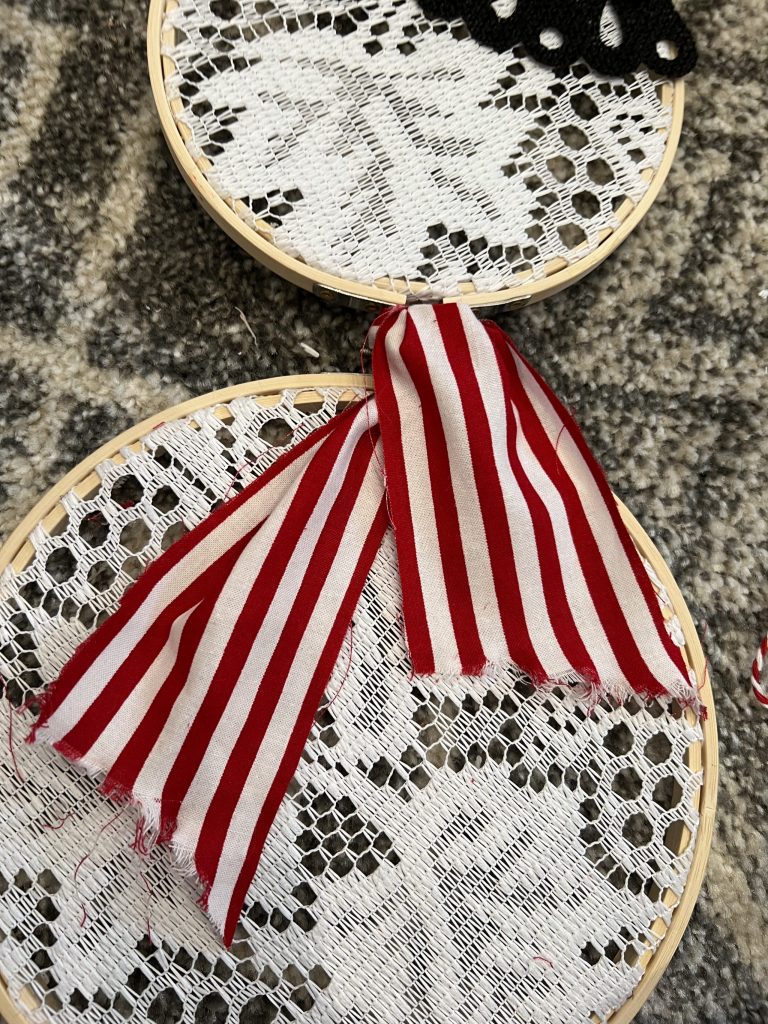 So…as you can see, I added a little more after this step, but it is easy to see what I did.
I took some mini pinecones and extra ribbons and greenery and simply glued them on in different areas to add some layers and texture! The top right of the hat got a bit of embellishing and it made all the difference!
The scarf got some added detail, and it totally took it up 100 notches!
One last thing…he needed BUTTONS! Well, that is where some fun mini ornaments came in! I put some hot glue on the ends of the ornaments and stuck them through the doily and BAM…good to go!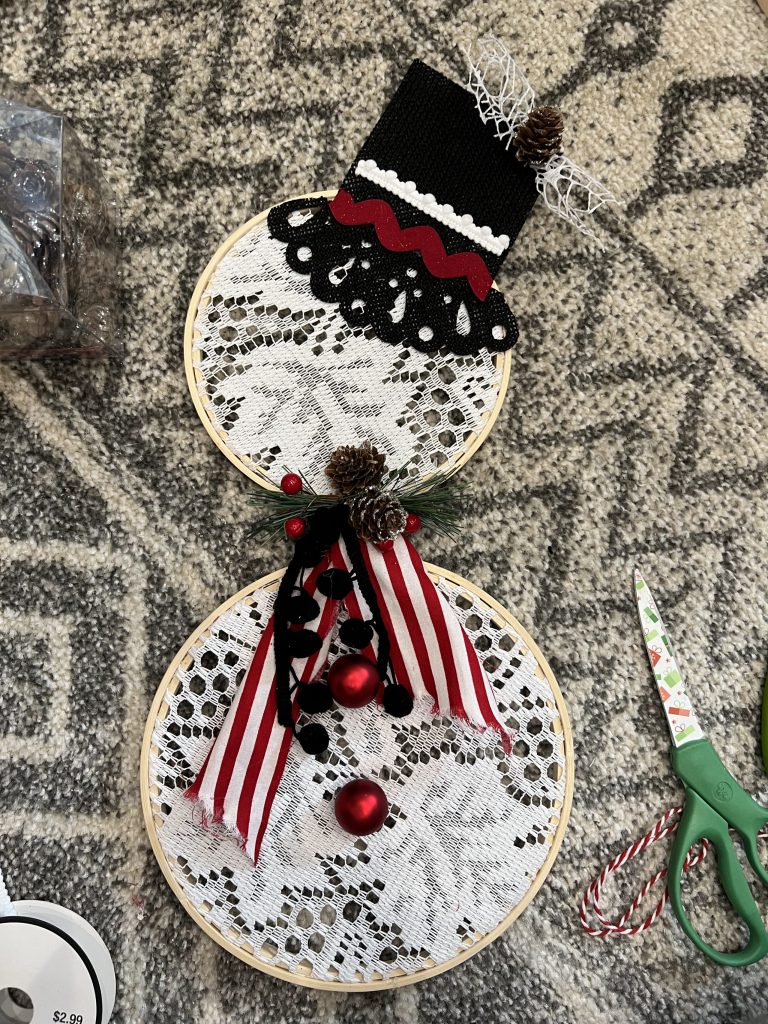 And here he is in all of his finished GLORY! Sooooo stinkin' cute!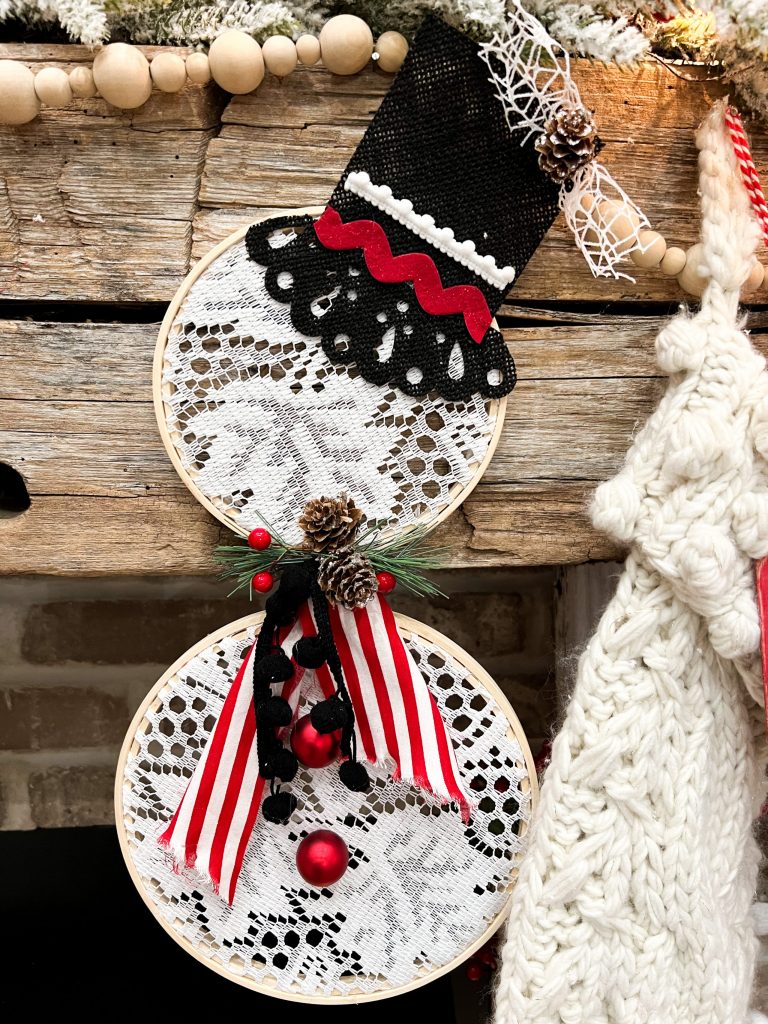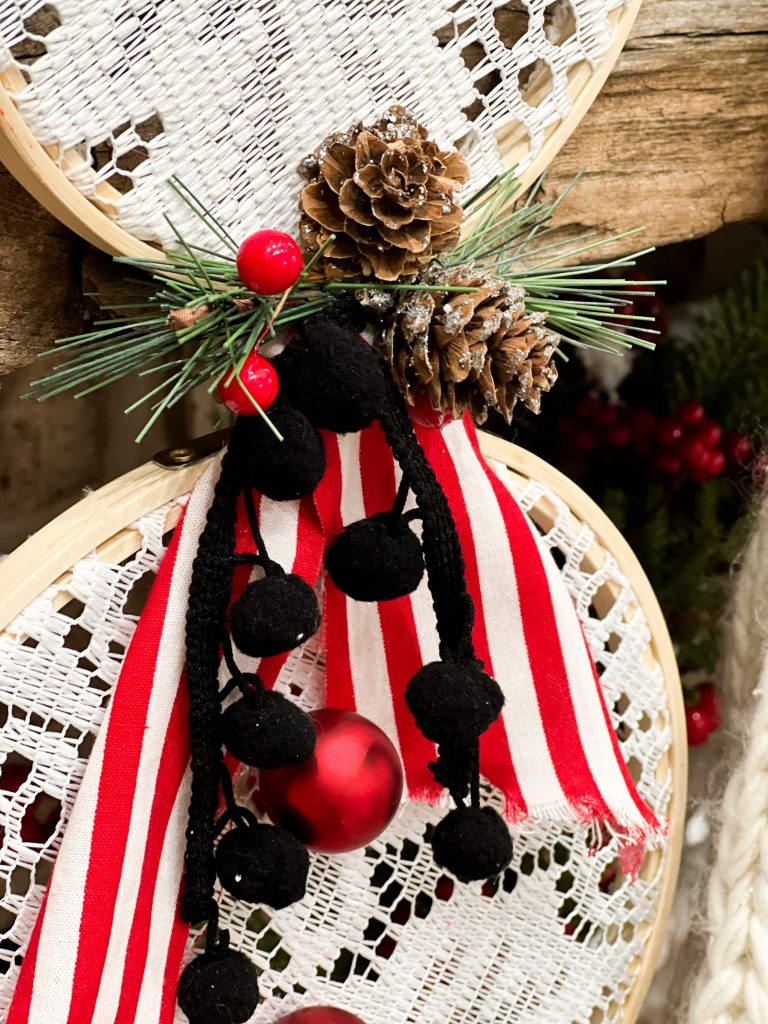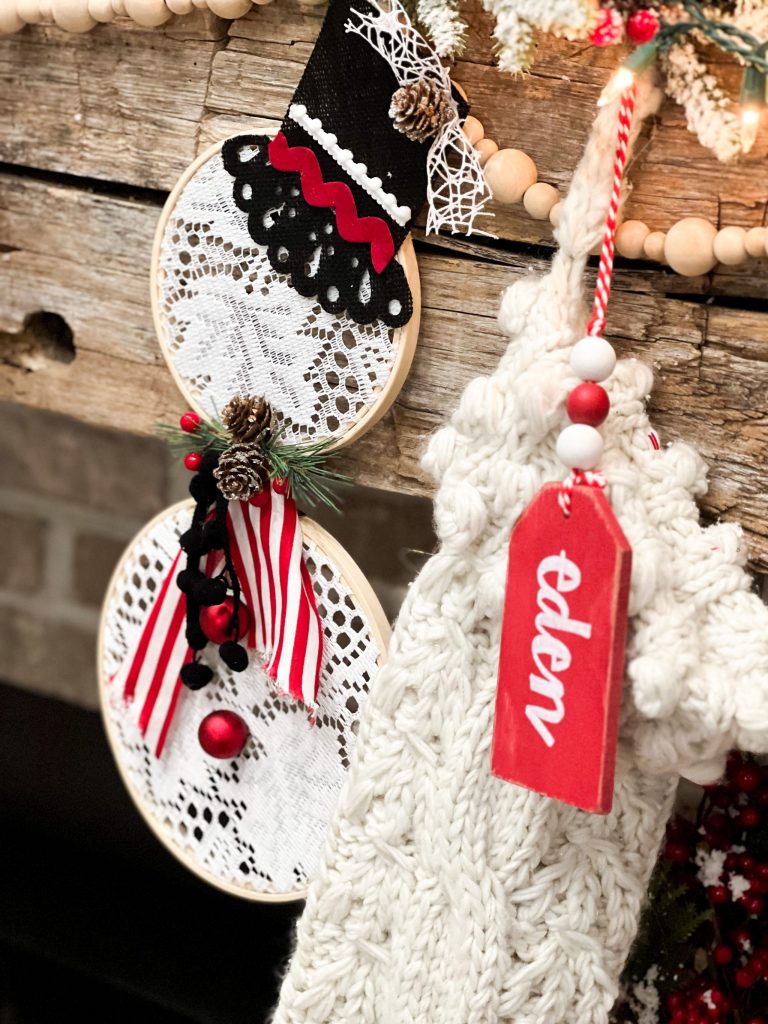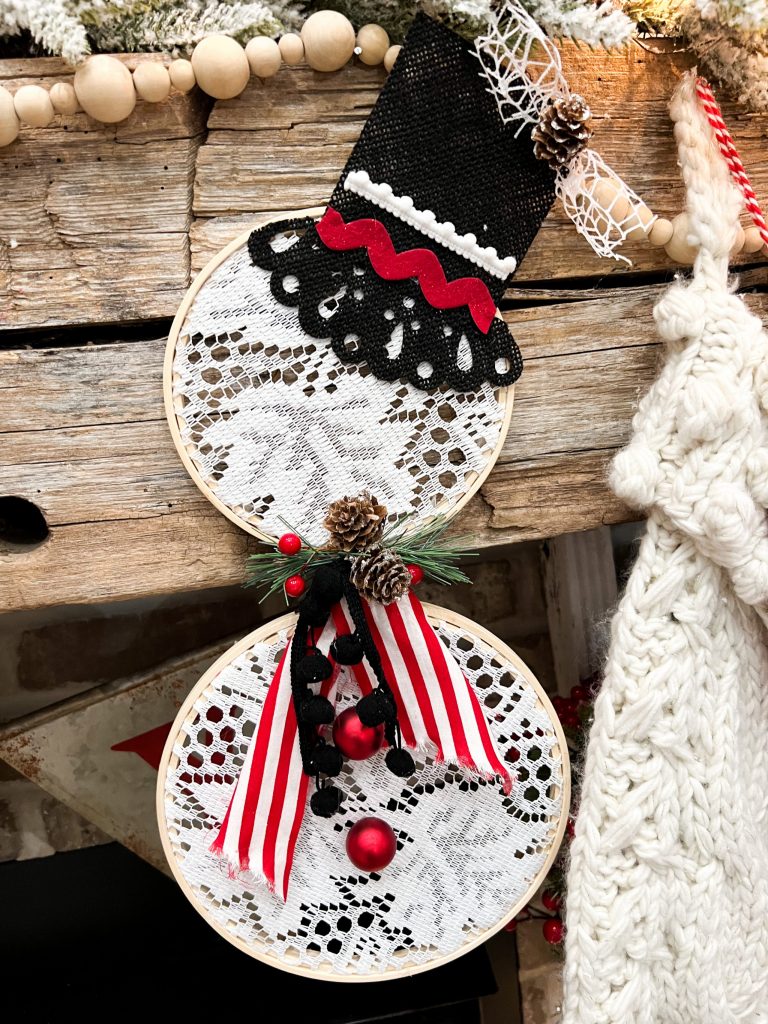 BE SURE TO PIN FOR LATER!