Even though I don't have my own front porch this year doesn't mean I can't drool and swoon over other bloggers' beautiful spaces- or even some ideas I had in the past when I DID have a porch!
You see, for those who don't know- I am building a house! Our forever home will be ready late this Spring, but until then…we have lived in our single wide on our land for the past 3 years while we prepare and get things ready to go!
NEXT year I will have the most FUN HOME TOUR ever for Christmas….but for this year, let's take a peek at some of my favorite outdoor spaces and ideas from other bloggers!
Follow the link above each picture to see the full blog post! And please pin from their site. It is only fair to give them credit for their work!
ENJOY!
Love the old wagon and all of the galvanized goodness. It is simple and pure farmhouse!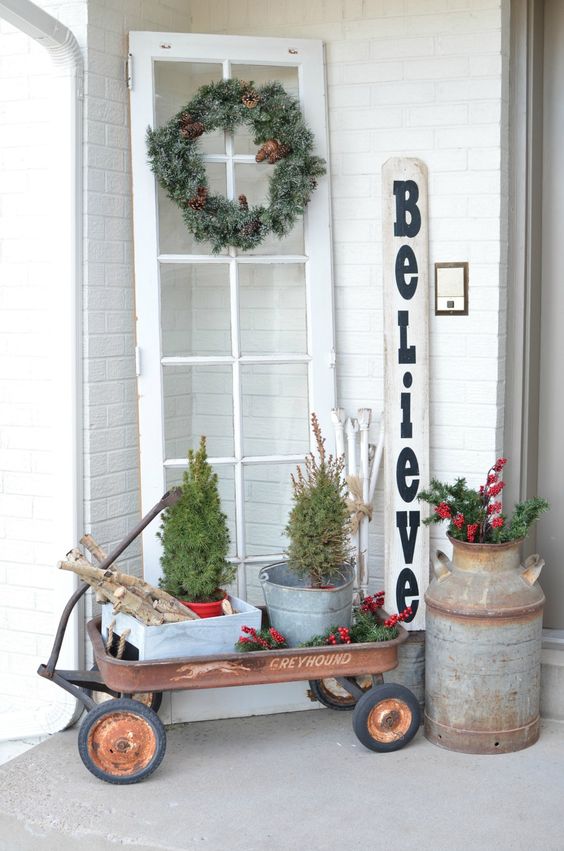 Sometimes we can overthink decorations. This simple white bowl filled with berries and pinecones are the perfect Christmas accent on your porch!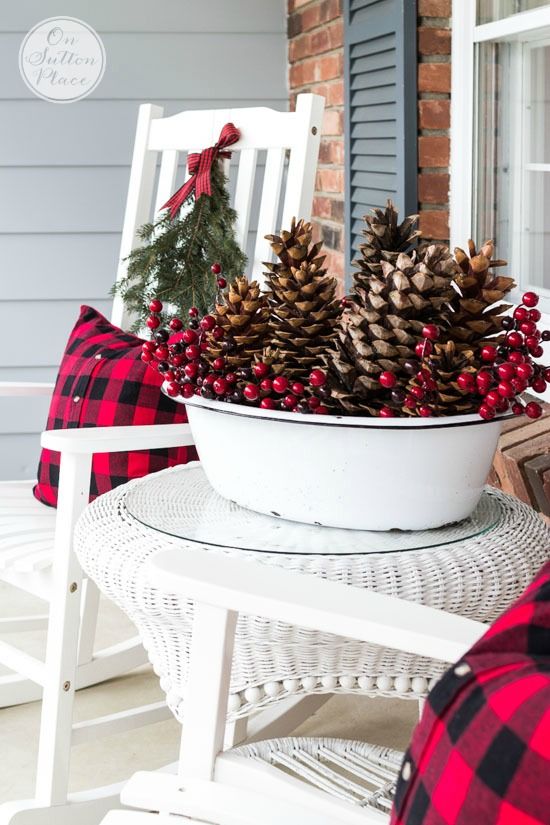 Liz Marie is a favorite of mine. Our styles are so different in many ways, but everything she does- I LOVE.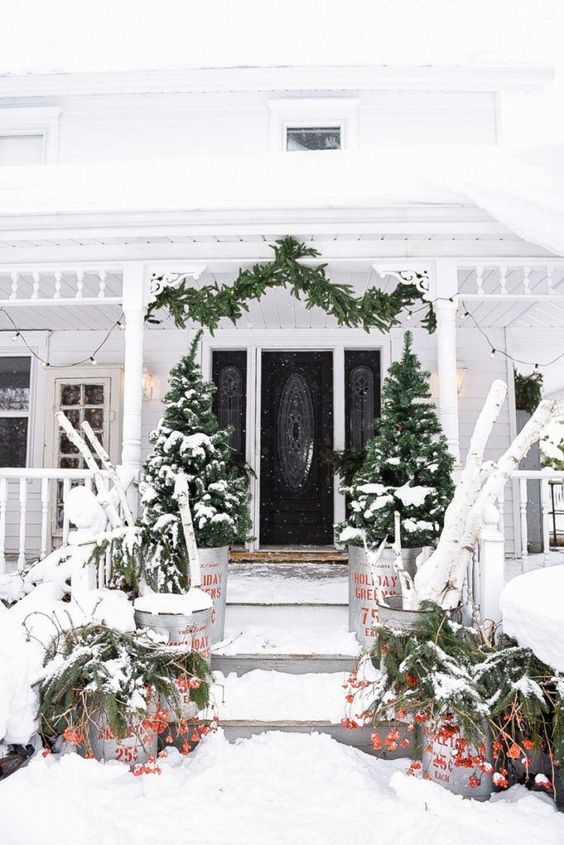 I am secretly (not anymore) obsessed with hot cocoa bars. This outdoor one is AMAZING.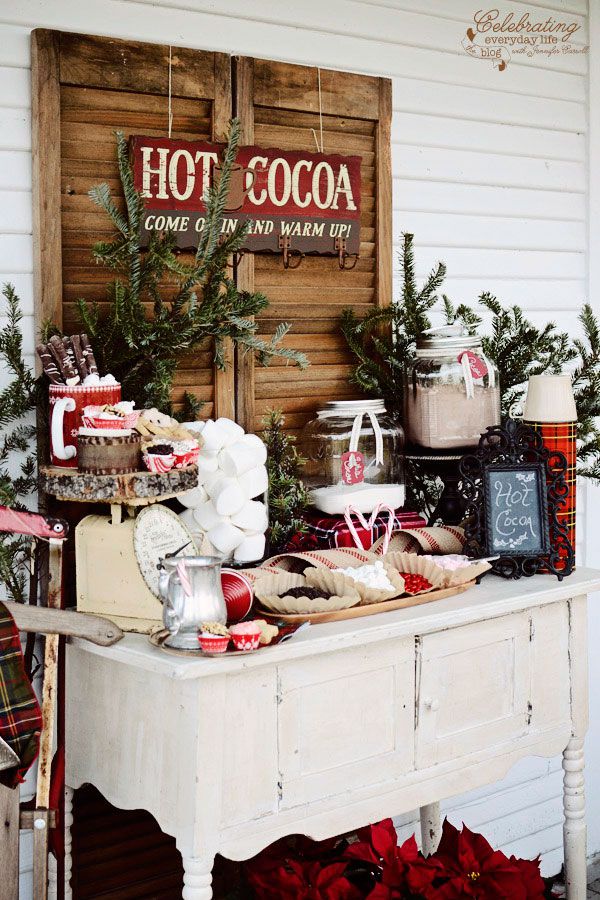 I made this JOY sign a few years ago, and it is still a big time favorite of mine!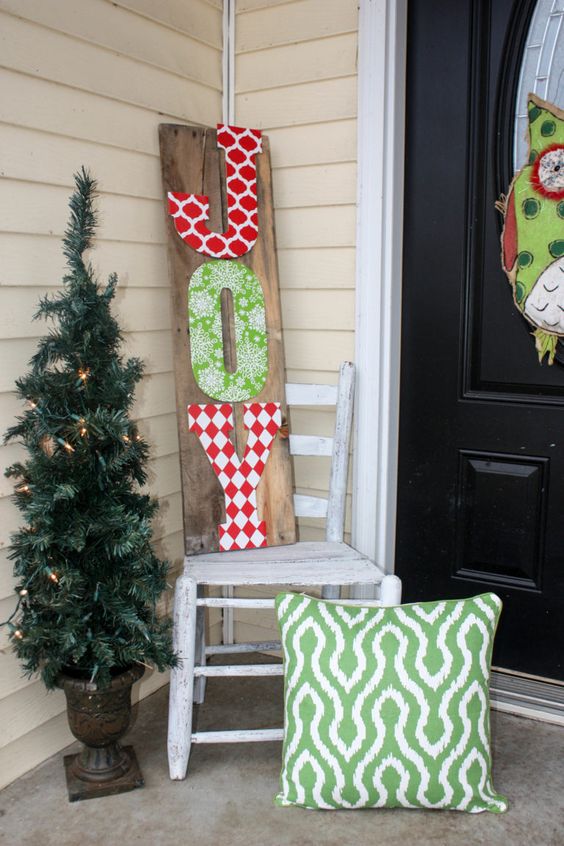 I looked and looked and could not find whose picture this was- but I just LOVED the simplicity of it! The flocking, the "snow" covered pinecones and birch logs. It is all perfect!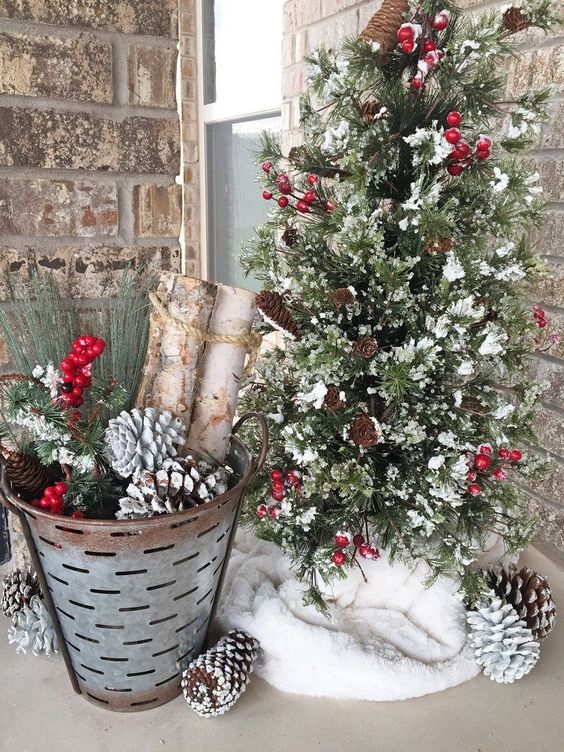 What is not to love about this whole setup?? The greenery is PERFECTION, the dog is sitting perfectly….I just love it all.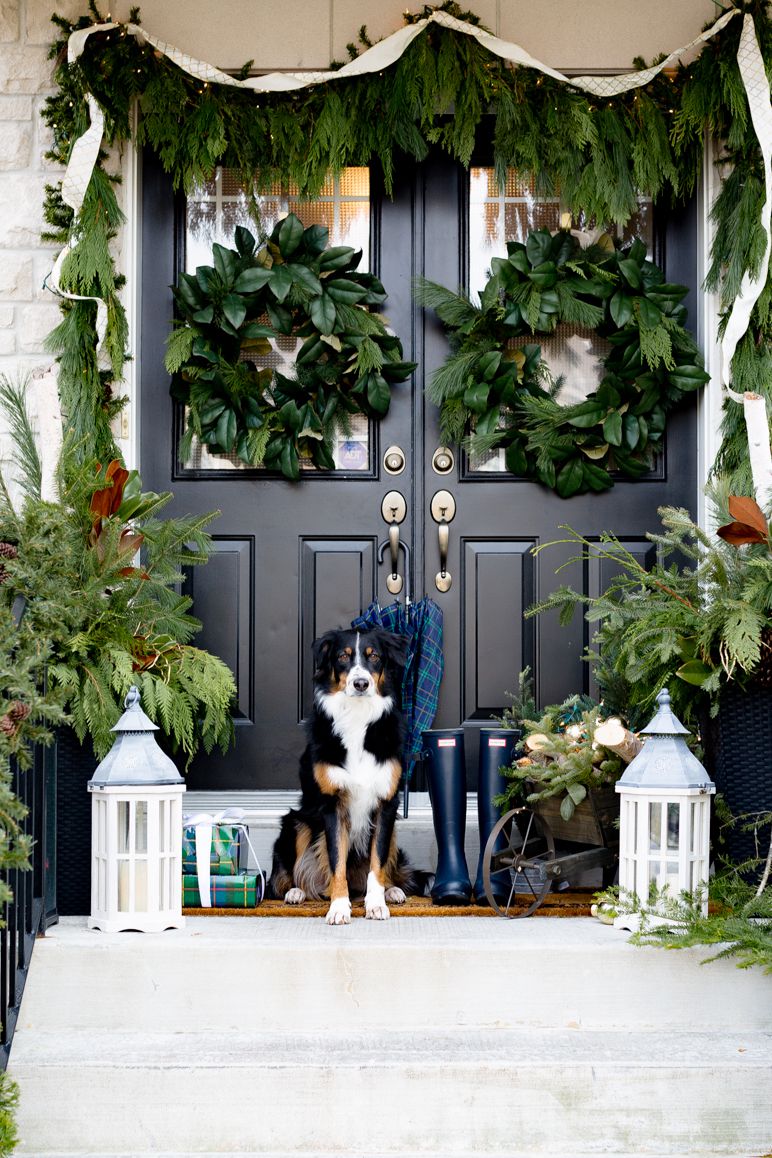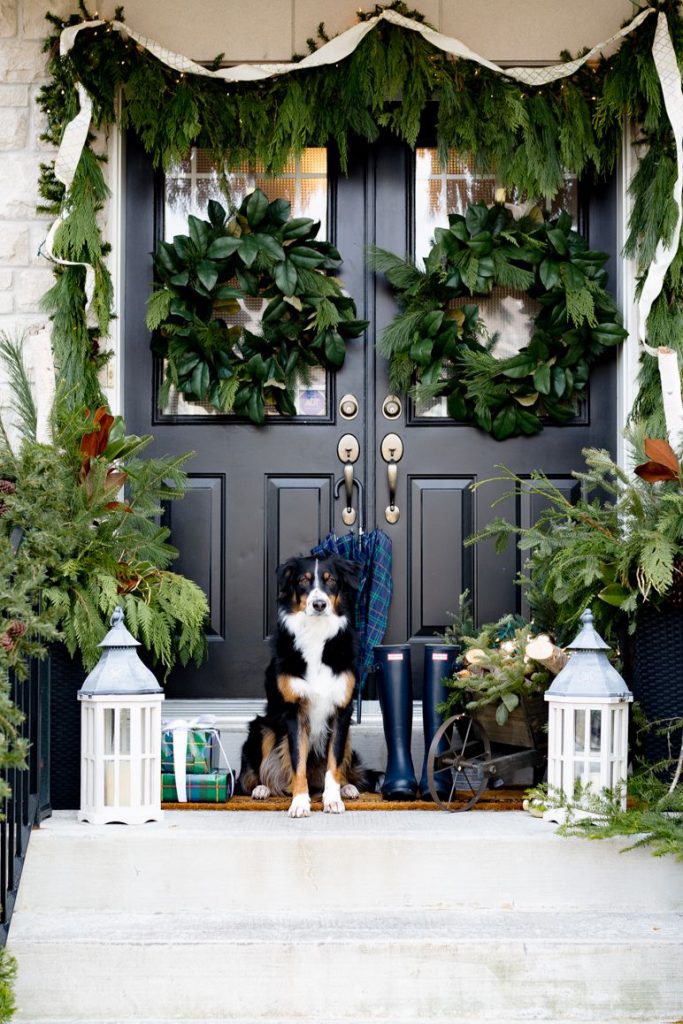 I love the idea of using so many different lantern styles! LOVE LOVE LOVE!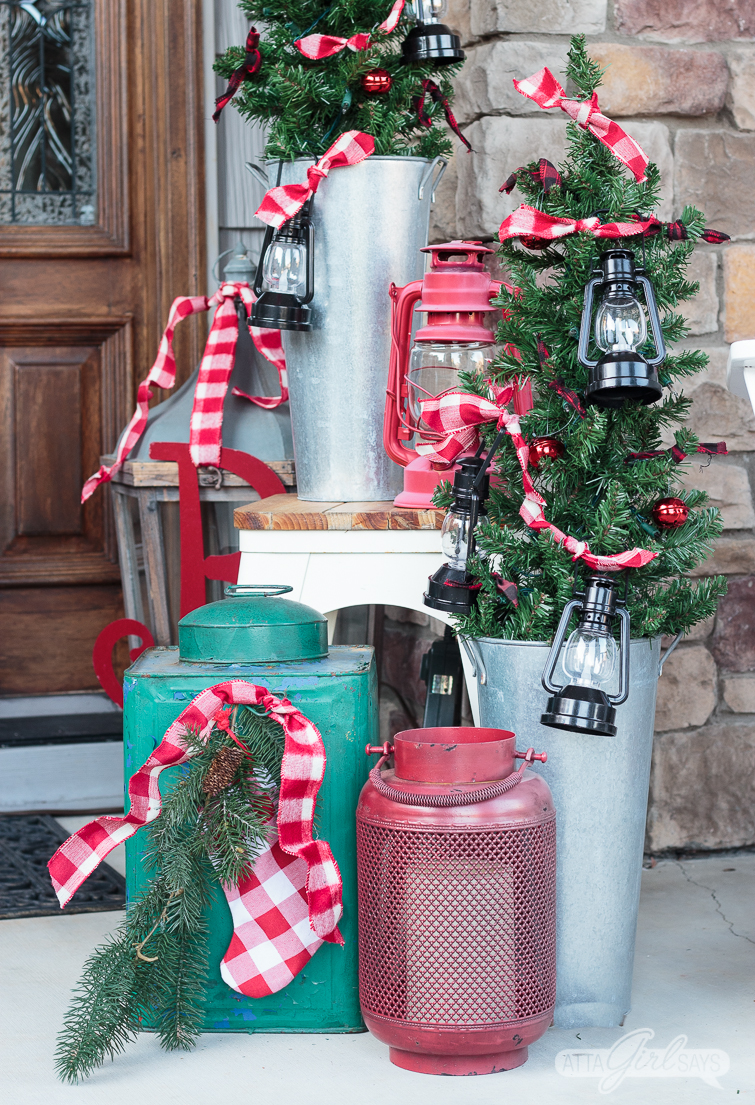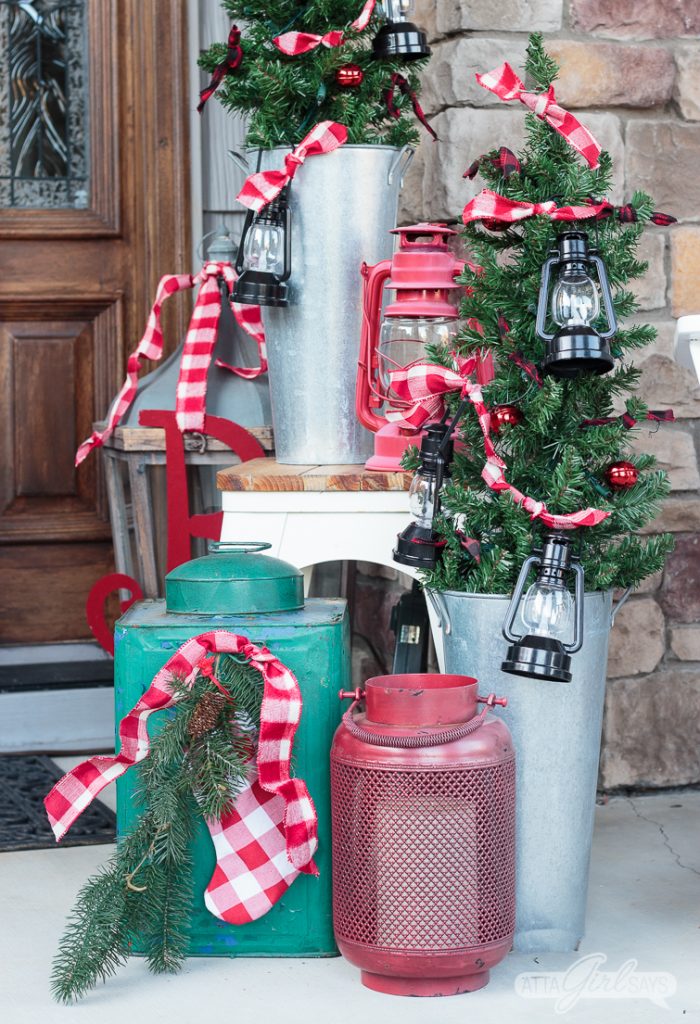 A few years ago, I did my very first Christmas home tour. I had no clue what I was doing and had only been blogging a few months. I had this little porch set up, and I just loved it. I still do.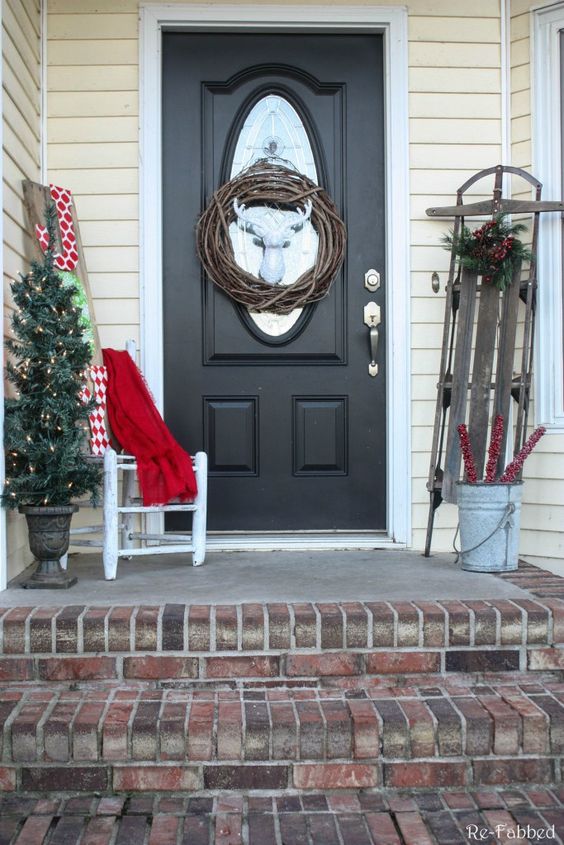 First of all, this is a gorgeous home in general! There is nothing over the top about this outdoor decorating, but by using simple lanterns and greenery- along with warm white lights- it screams CHRISTMAS and warms my heart!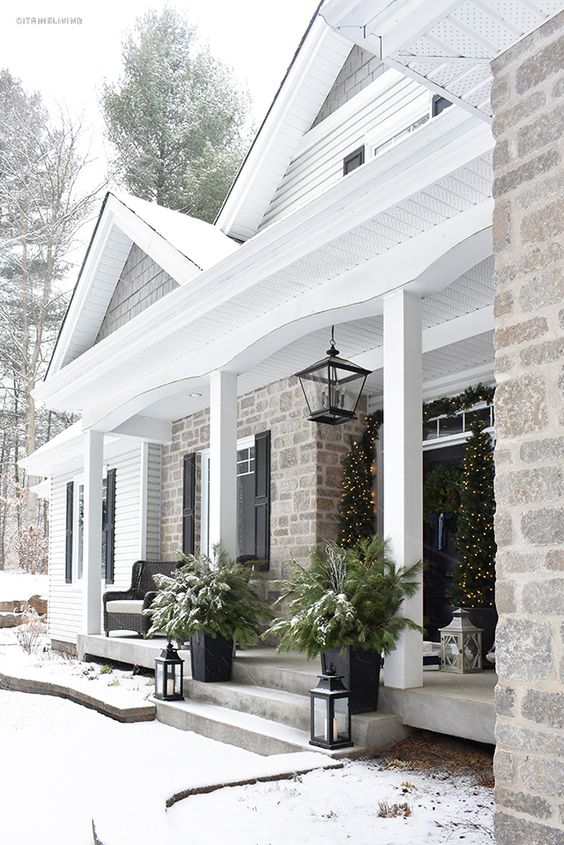 If you have an outdoor space, I hope you feel inspired after reading through this post. I can't see how you wouldn't!
There is so many talented people in this world who are so creative! There are ideas a plenty out there- and all you have to do is tune in and use your own ideas to create your own special slice of Christmas outdoor heaven!
PIN FOR LATER!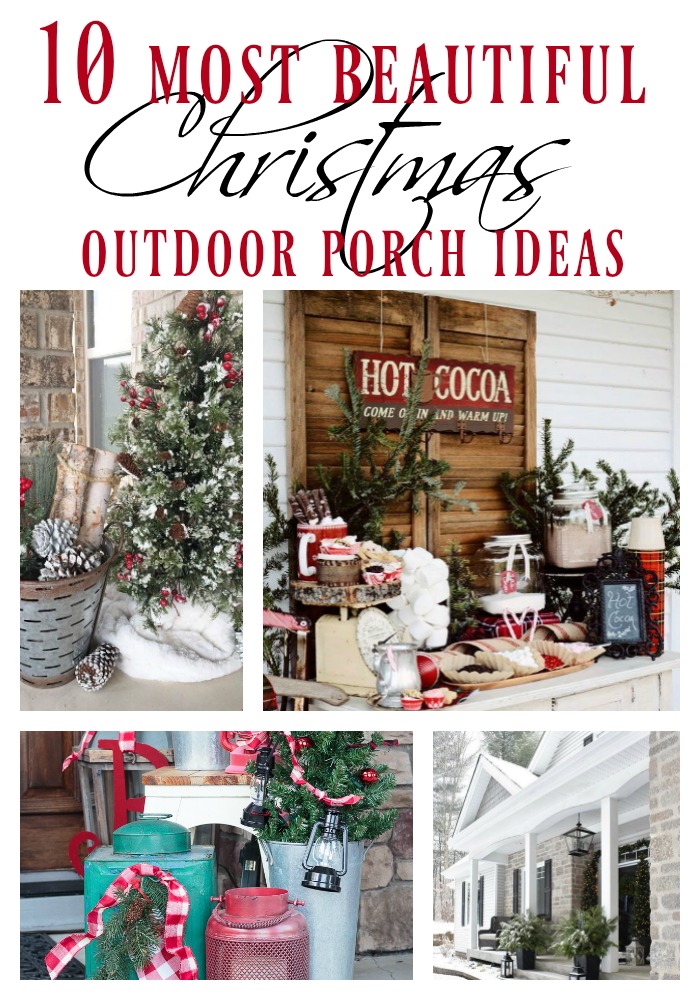 Be sure you are following along on Social Media and by Email (the ONLY way you will see ALL of my posts! I mean, what if social media disappeared one day?!?!?! But don't worry- NO SPAM from me!)
Facebook/Instagram/Pinterest/Email