Do you love a good furniture makeover like I do? When I paint a piece of furniture, my all time favorite go-to color happens to be white, of all the colors in the rainbow! White is simply classic and can turn a worn out piece into a bright and new staple piece for your home, matching any style!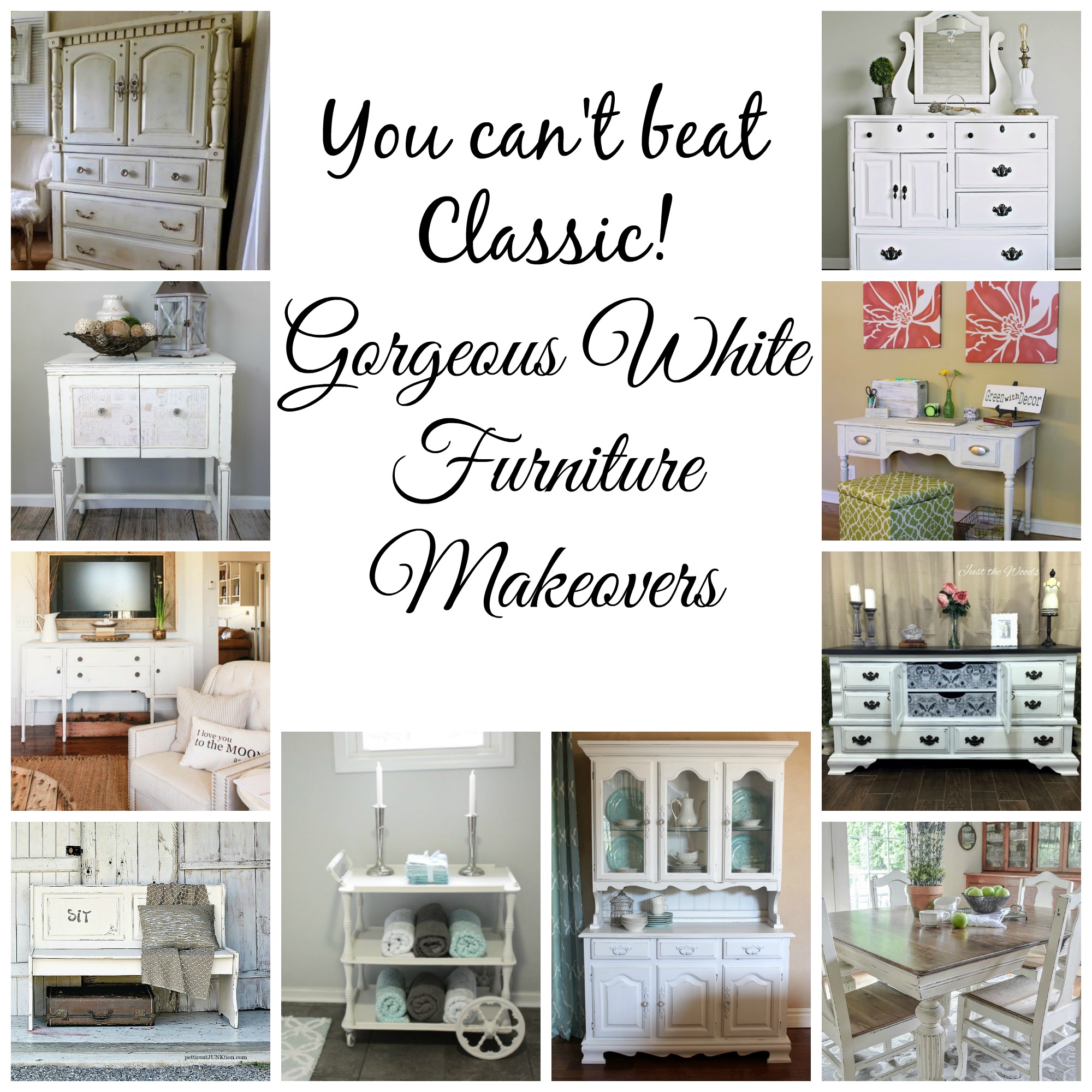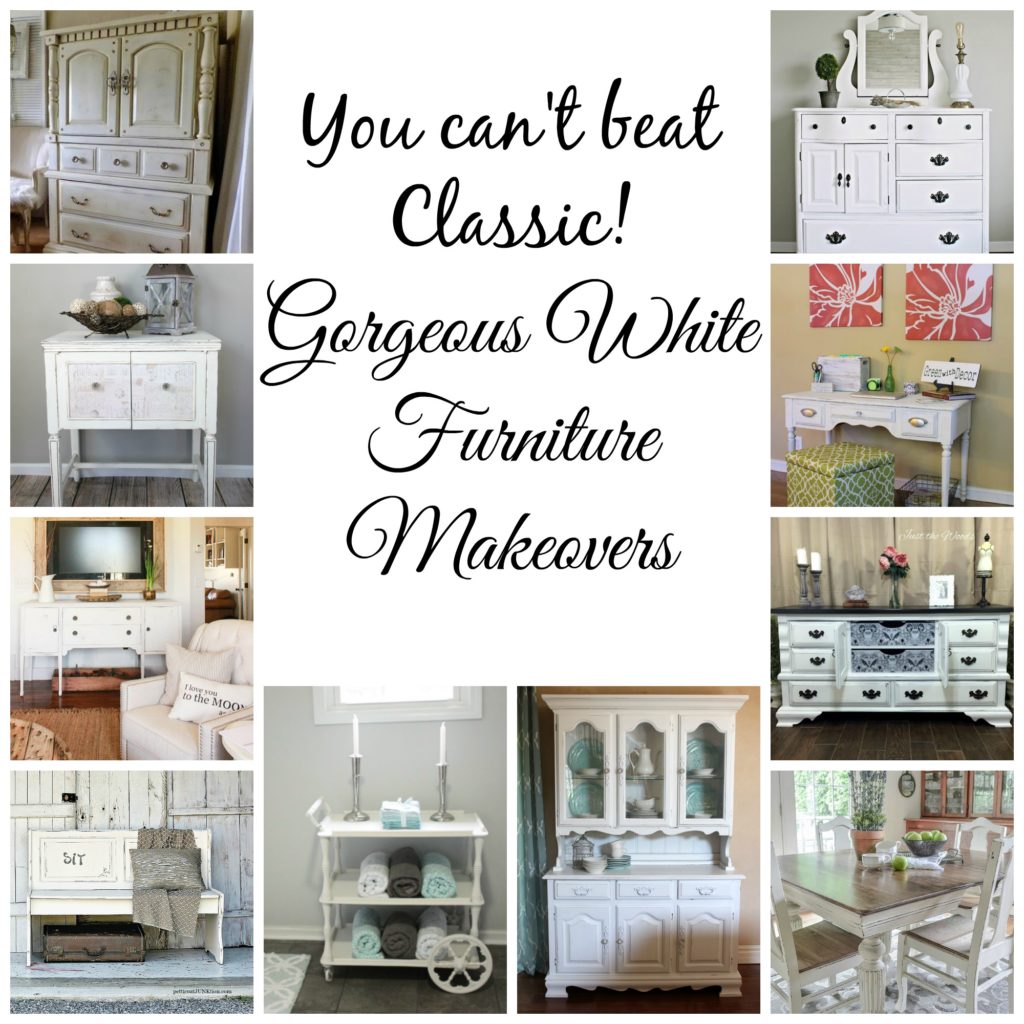 Do you agree that there is nothing more beautiful than a beautiful, classic white? Sometimes people think I am just out of ideas when I say, "You could always paint it white"…but really, that is my all time favorite go to. I love color as much as the next person, but white is just plain timeless!
For more of my very own makeovers, check out my Before and Afters!