They say the kitchen is the heart of the home…and I have to be honest, this kitchen has my WHOLE HEART. It is my very favorite room in our home, and the fact that it is decked out for Christmas and finally complete is almost more than I can handle!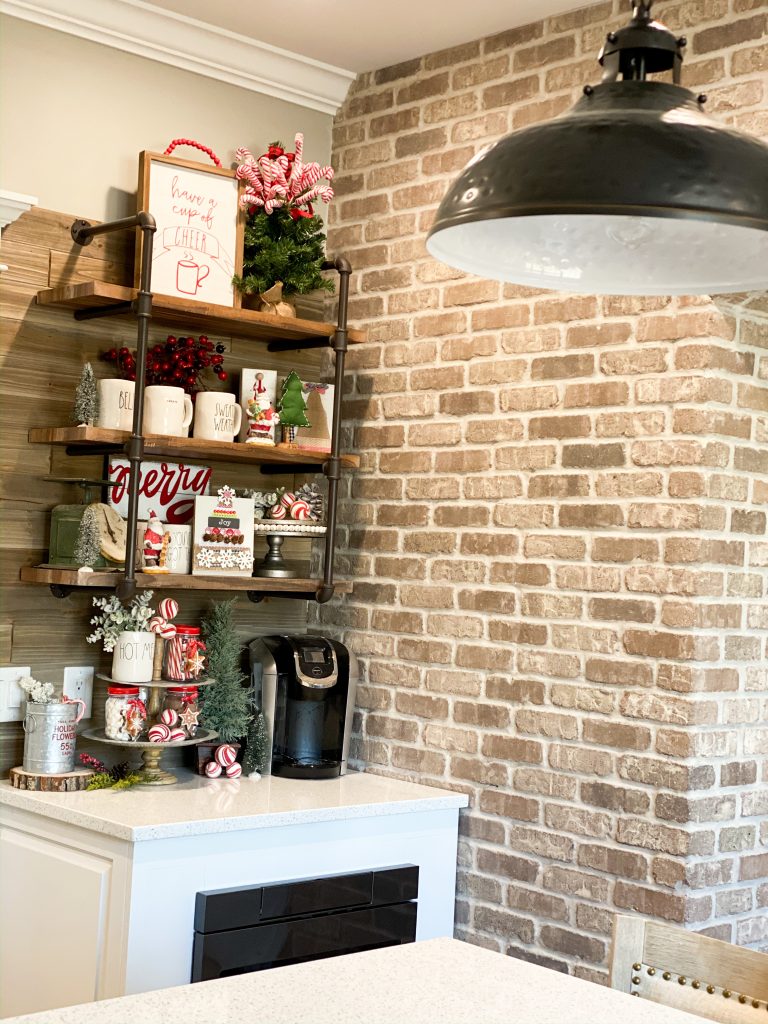 I hope you love it as much as I do!
A huge thank you to Brad Smith with Brad Smith Fine Woodworking for doing an amazing job on our island and cabinetry! He is local, and he and his wife, Brooke are great friends to us. He truly made my vision a reality.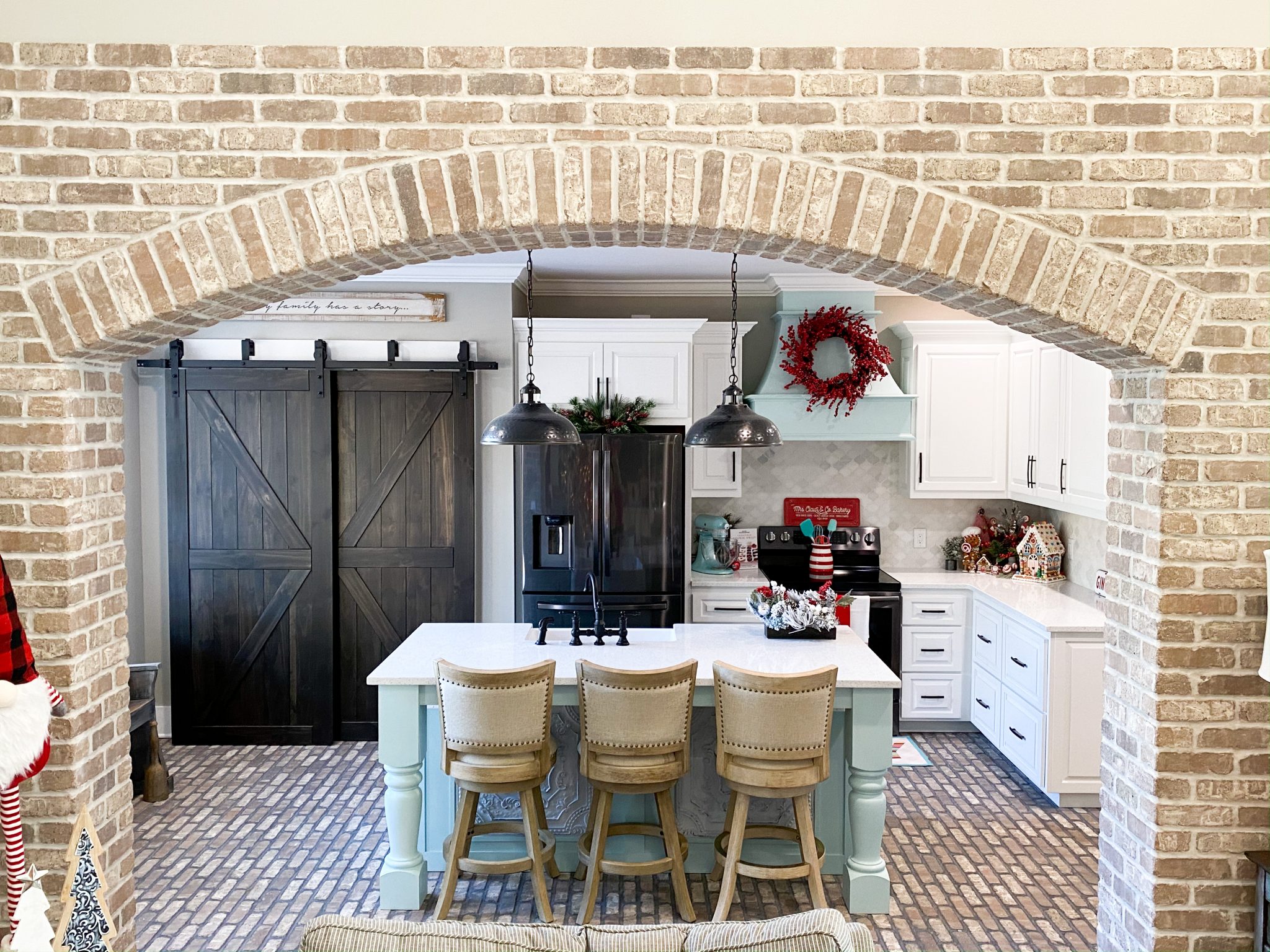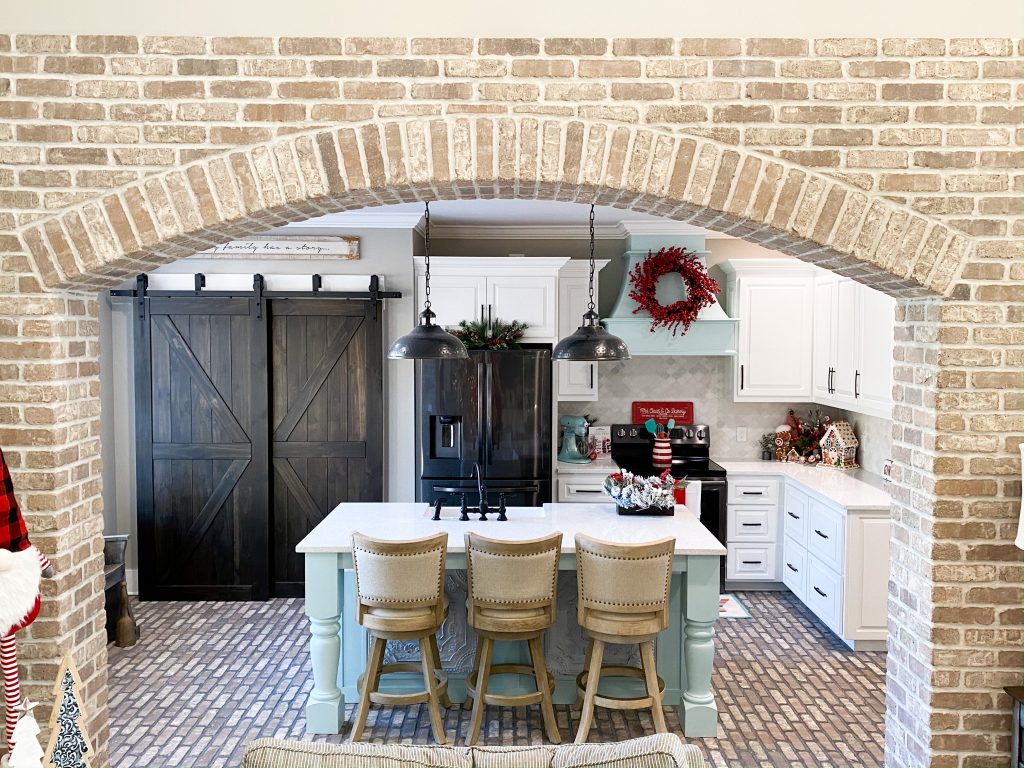 Let's just look at LOTTTTTS of pictures!!!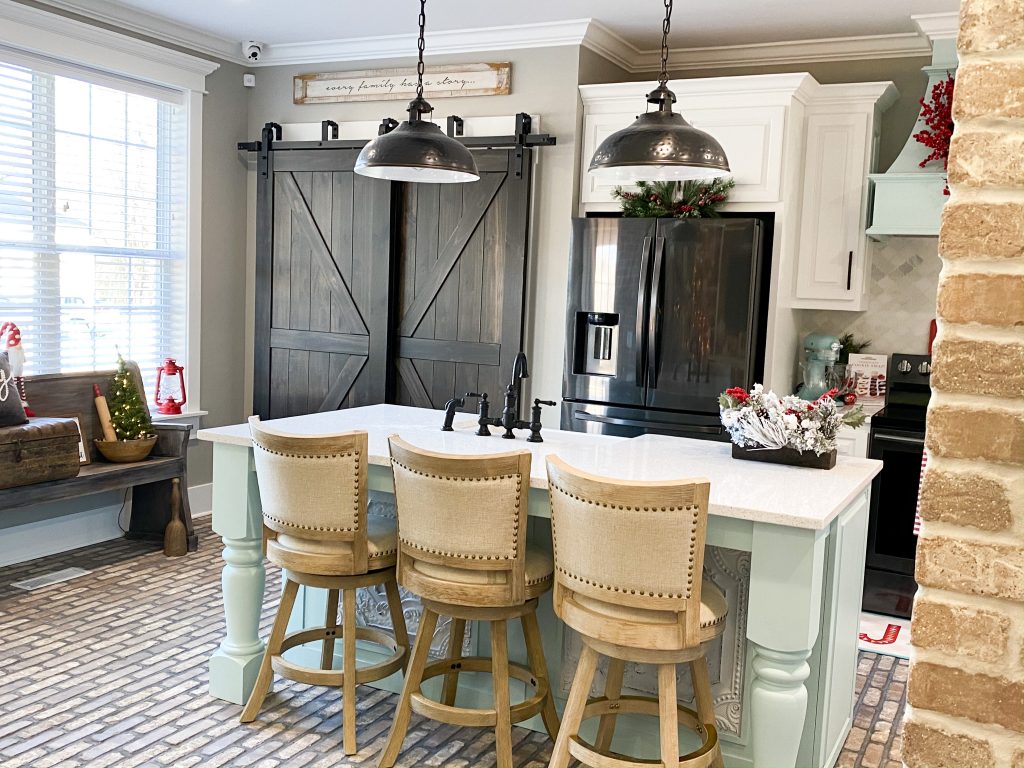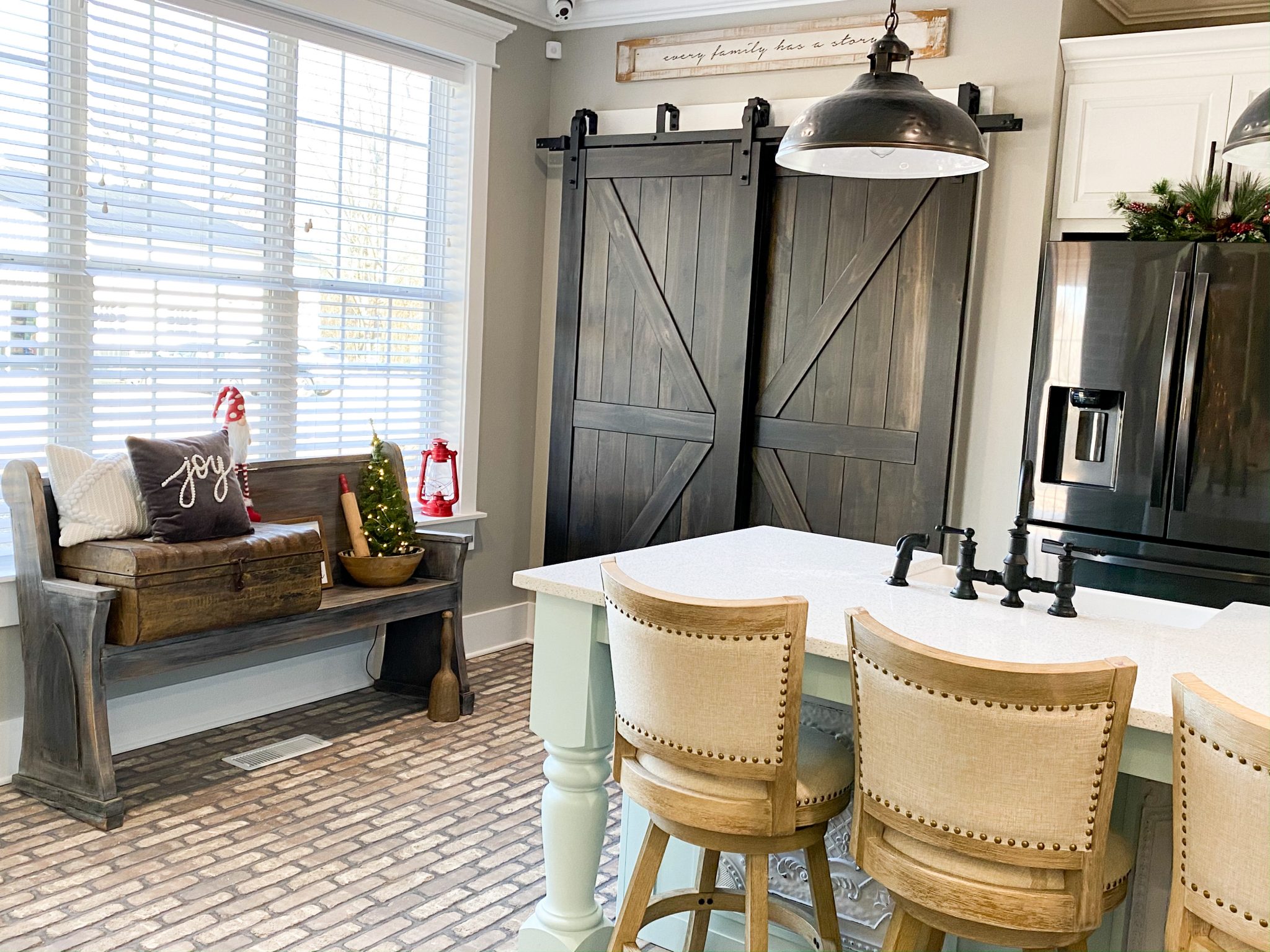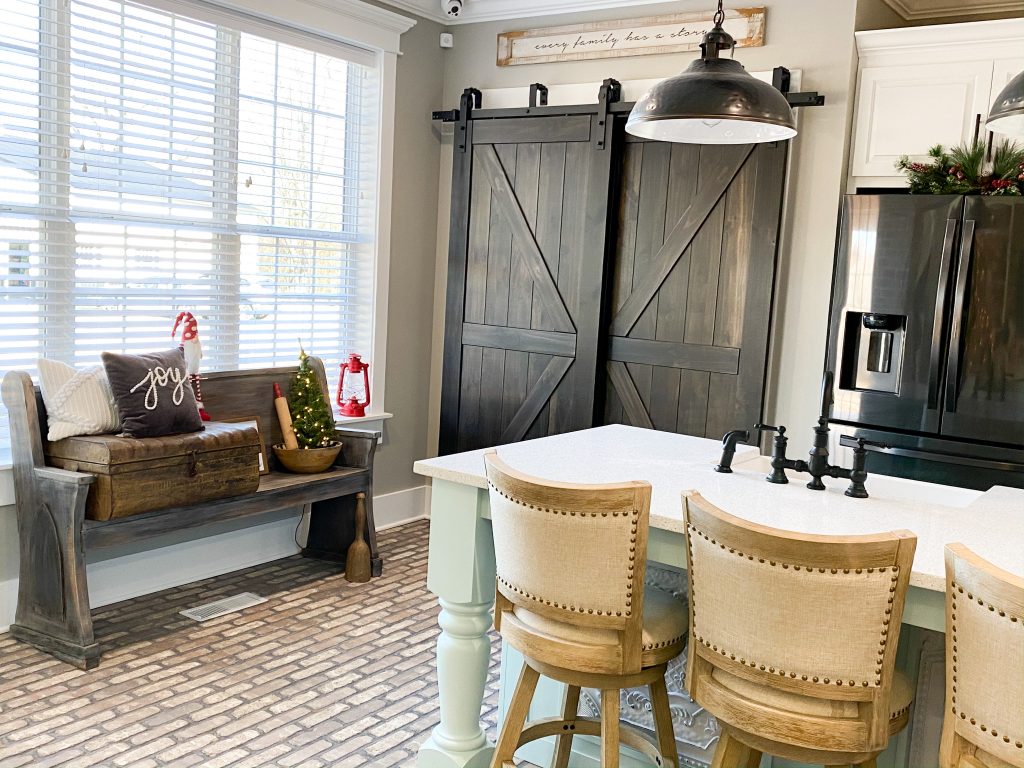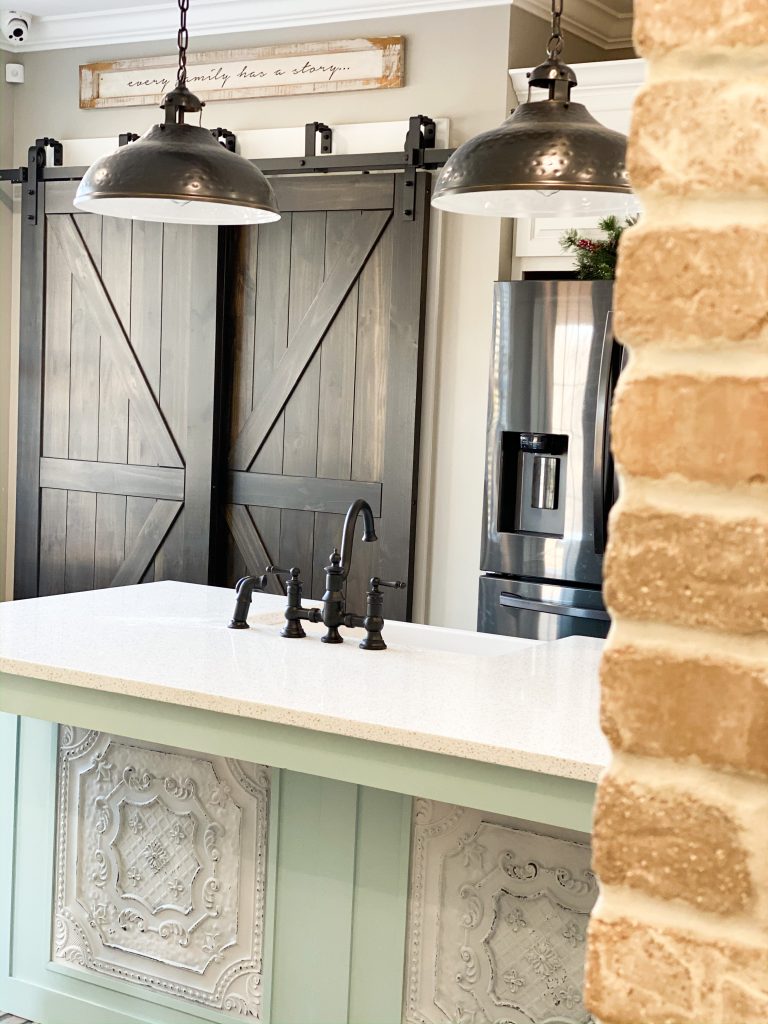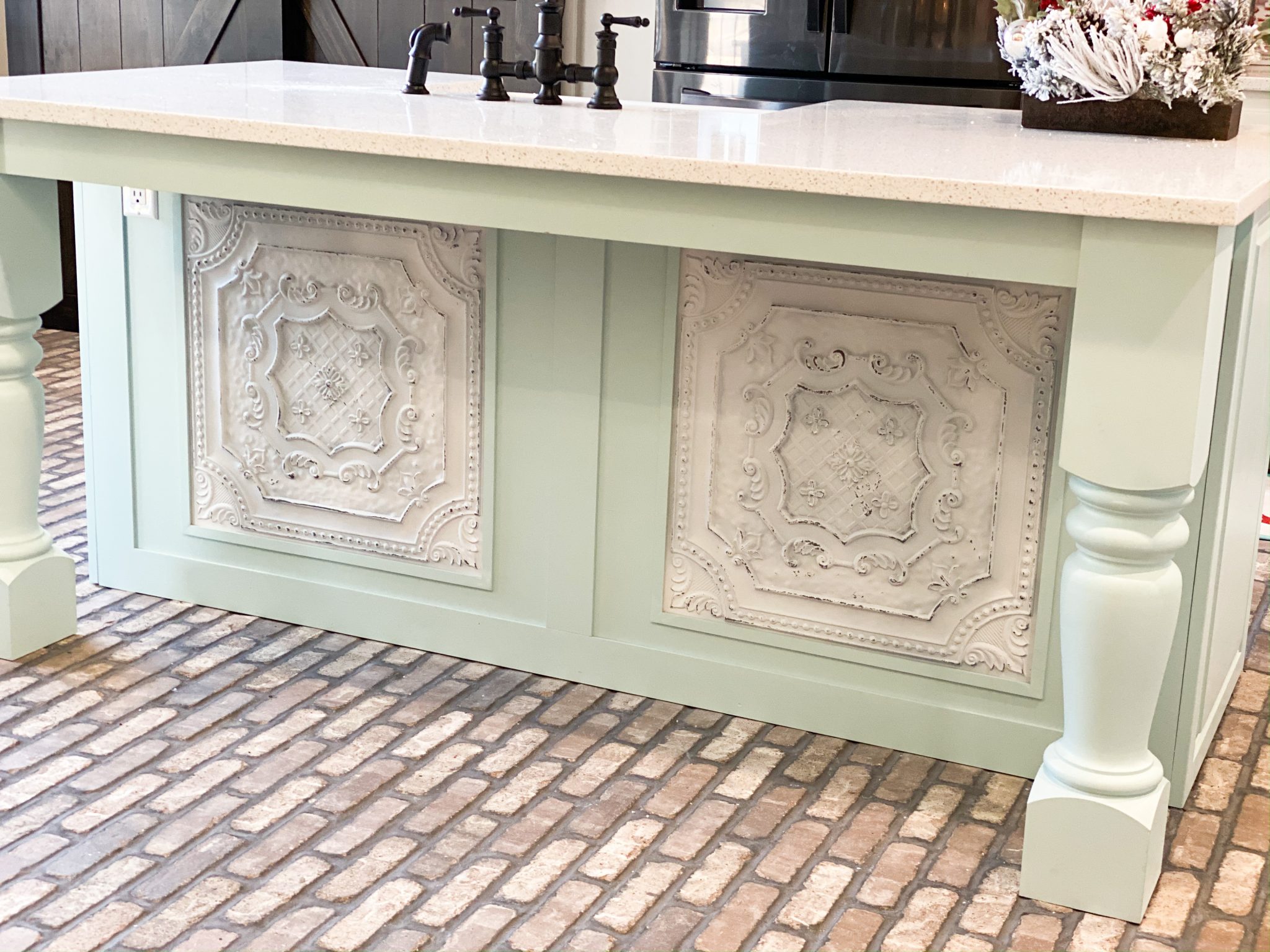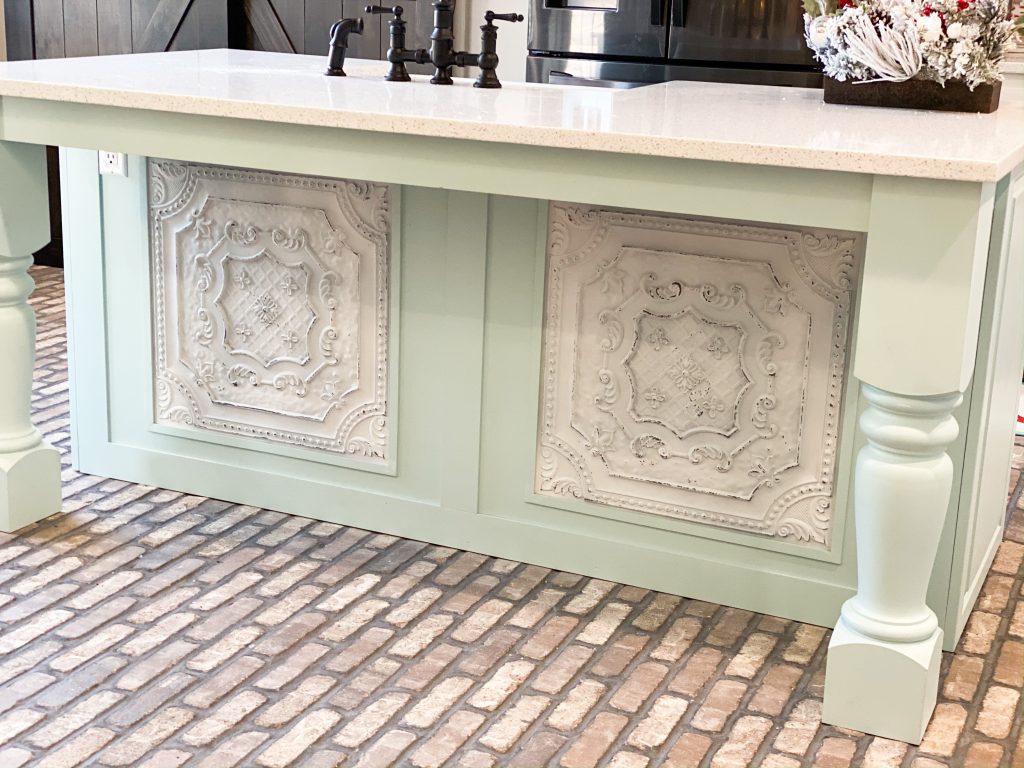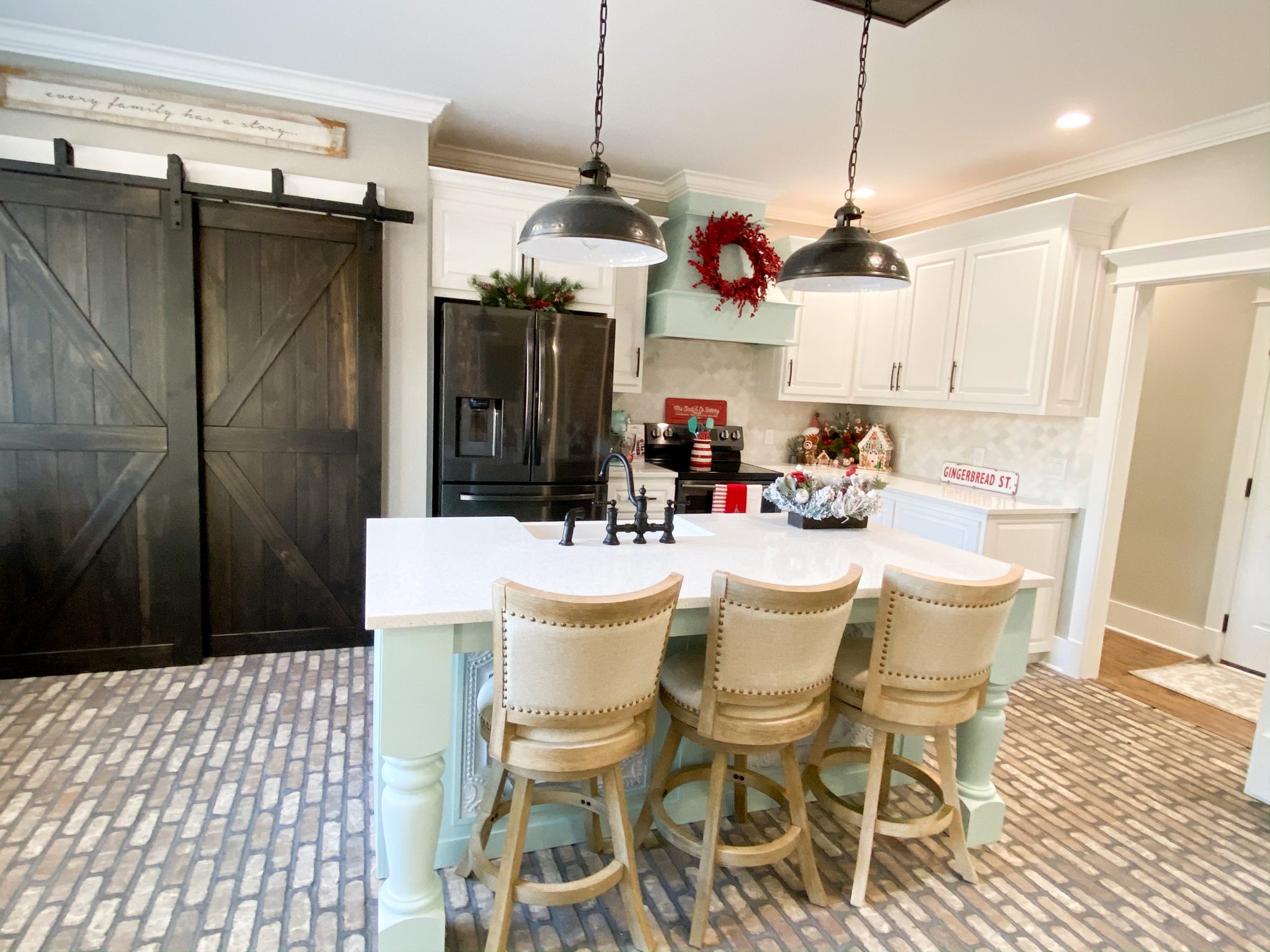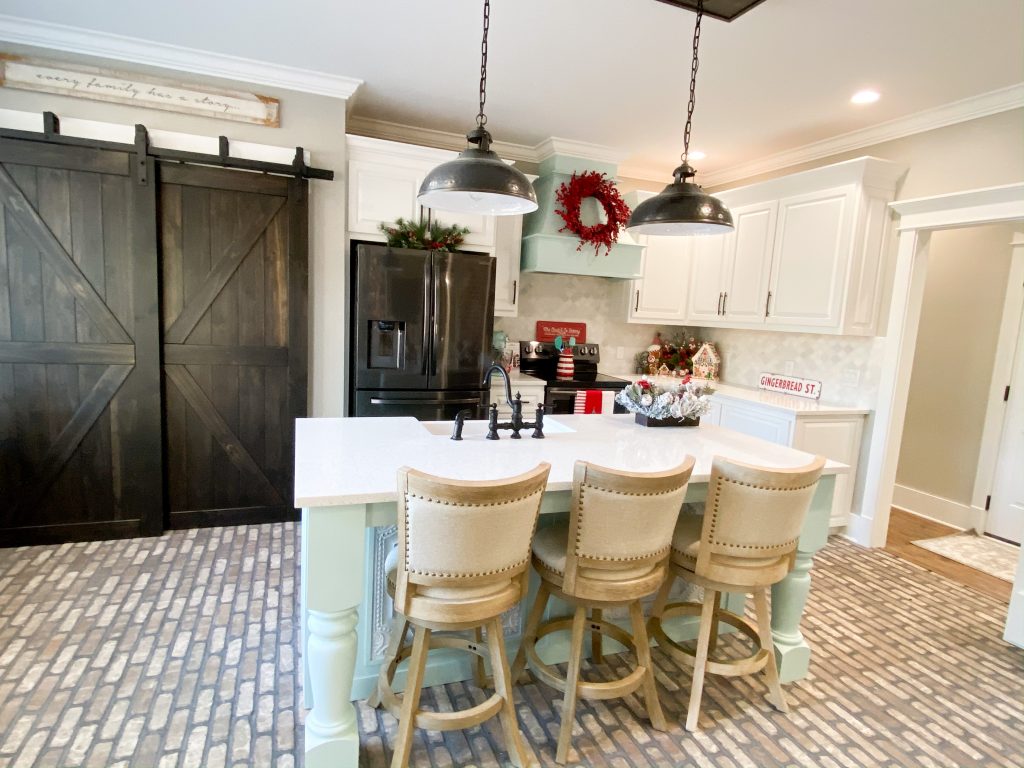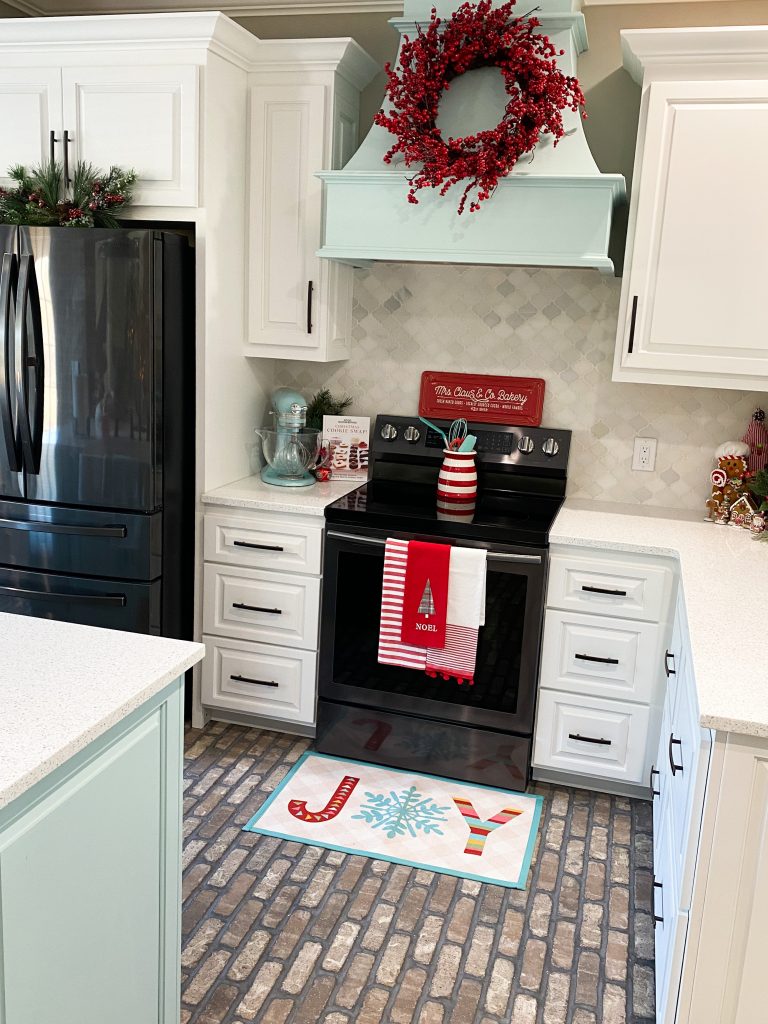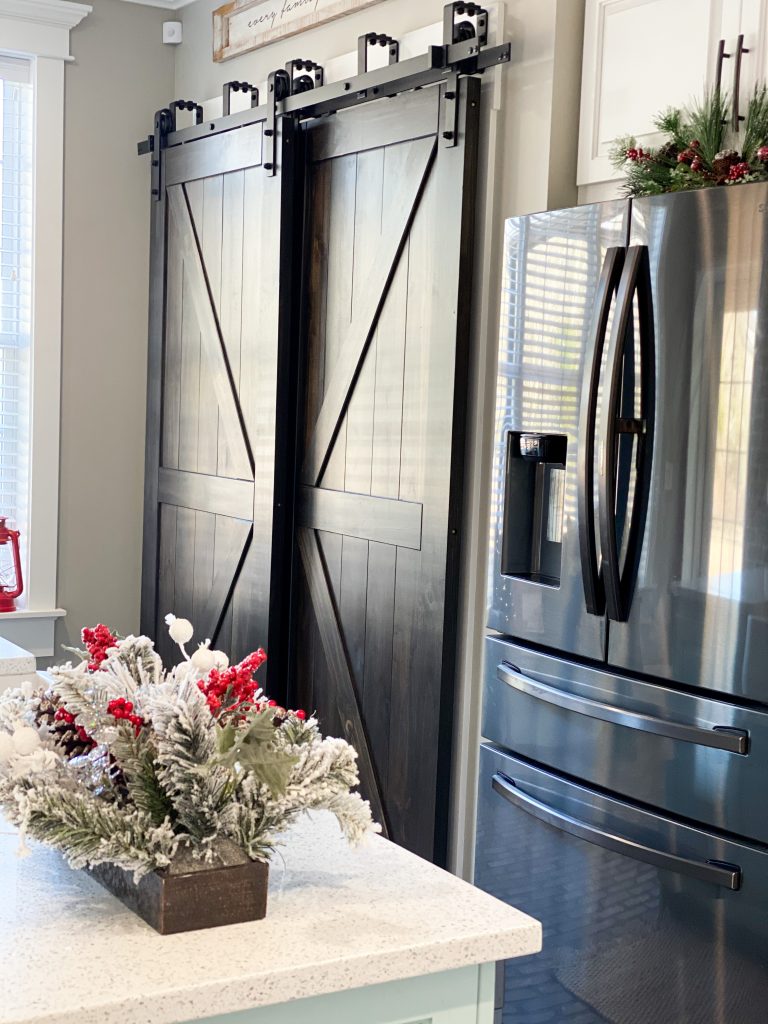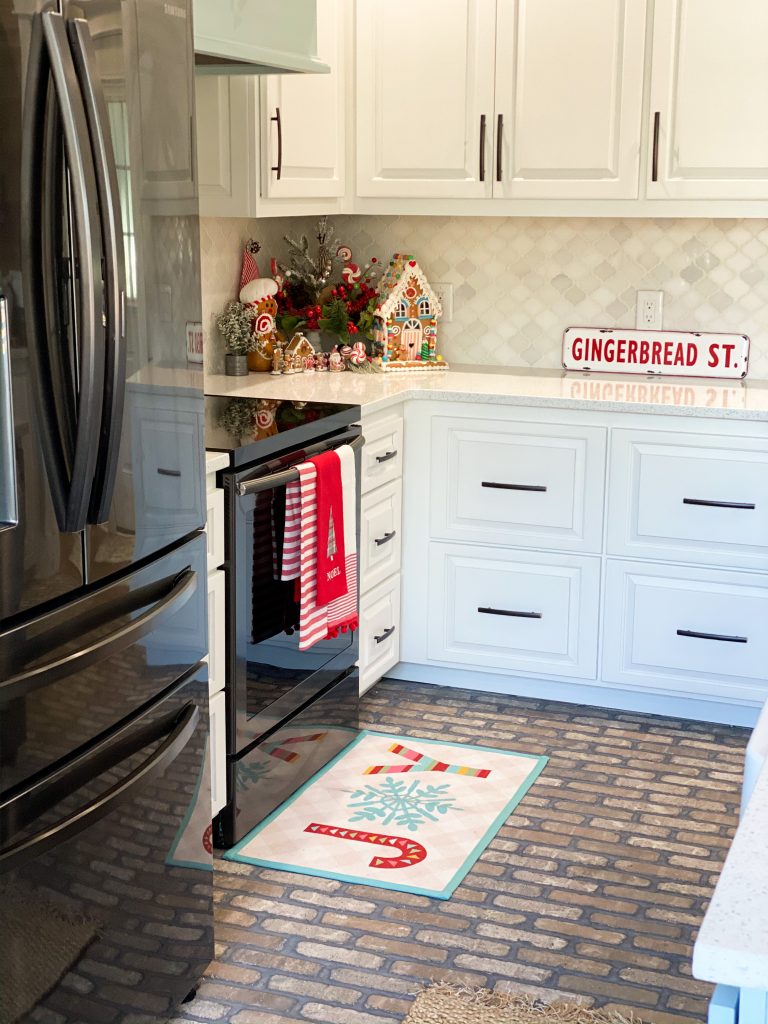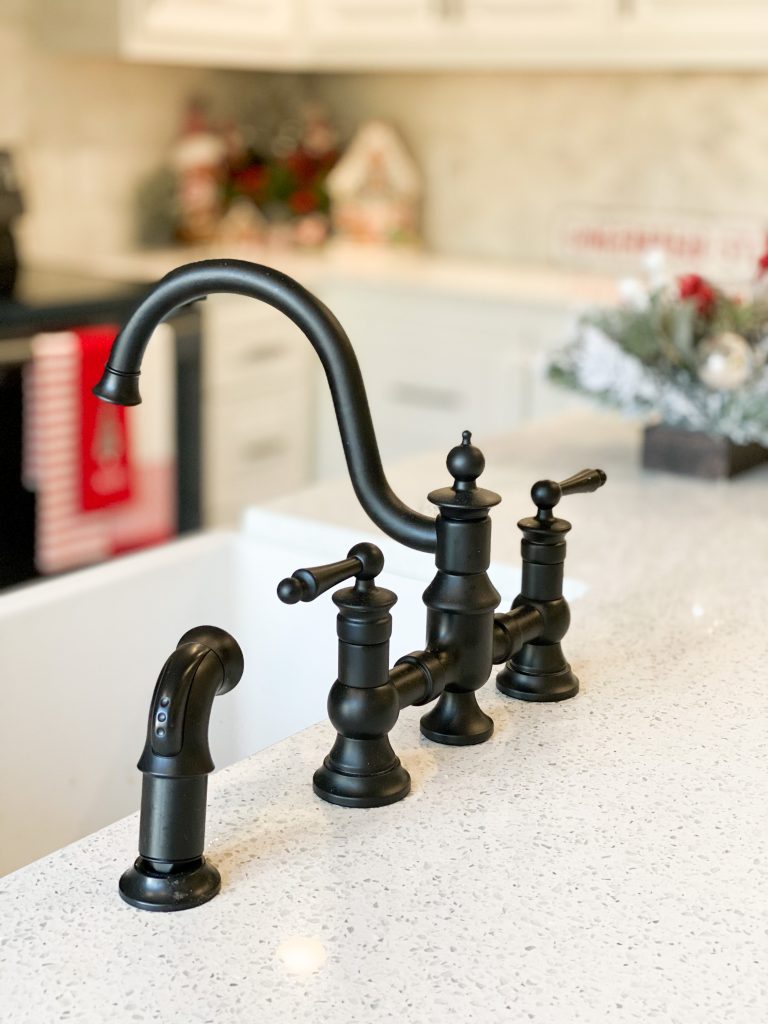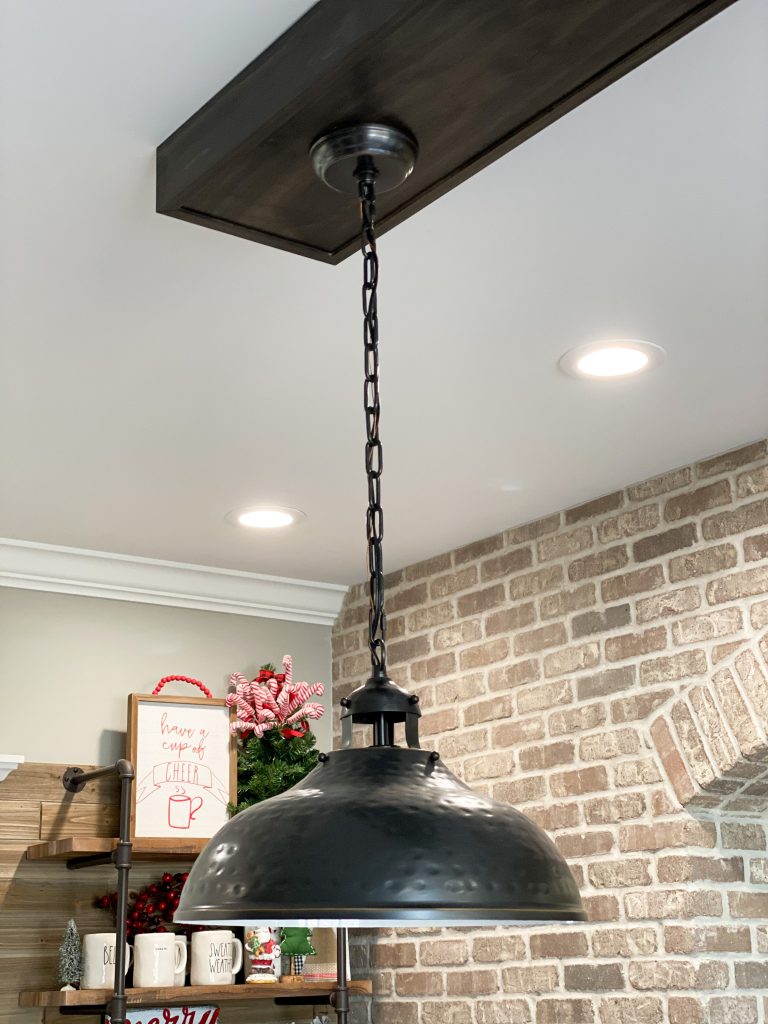 For more pictures of the HOT COCOA BAR- check out the full blog post HERE!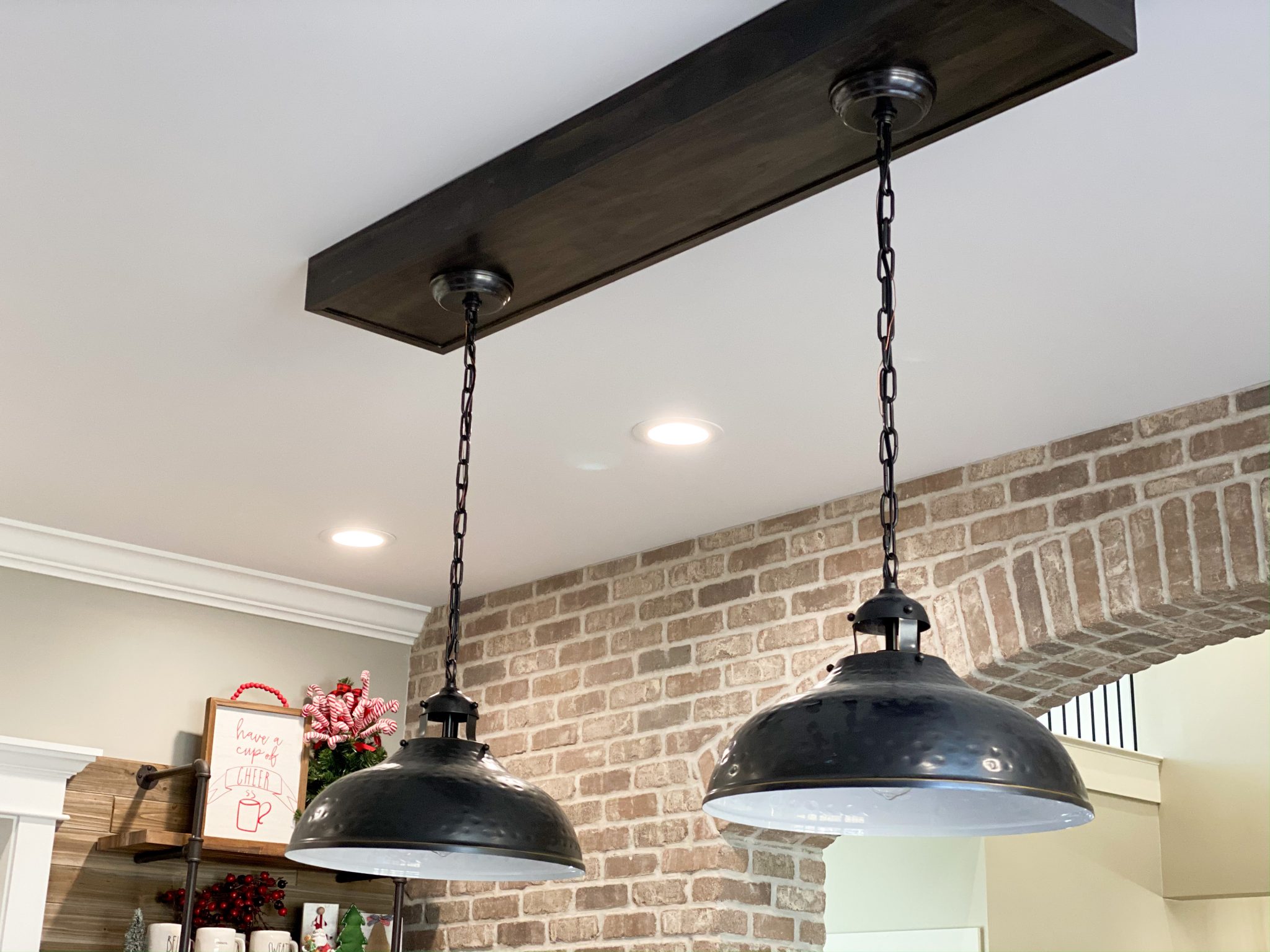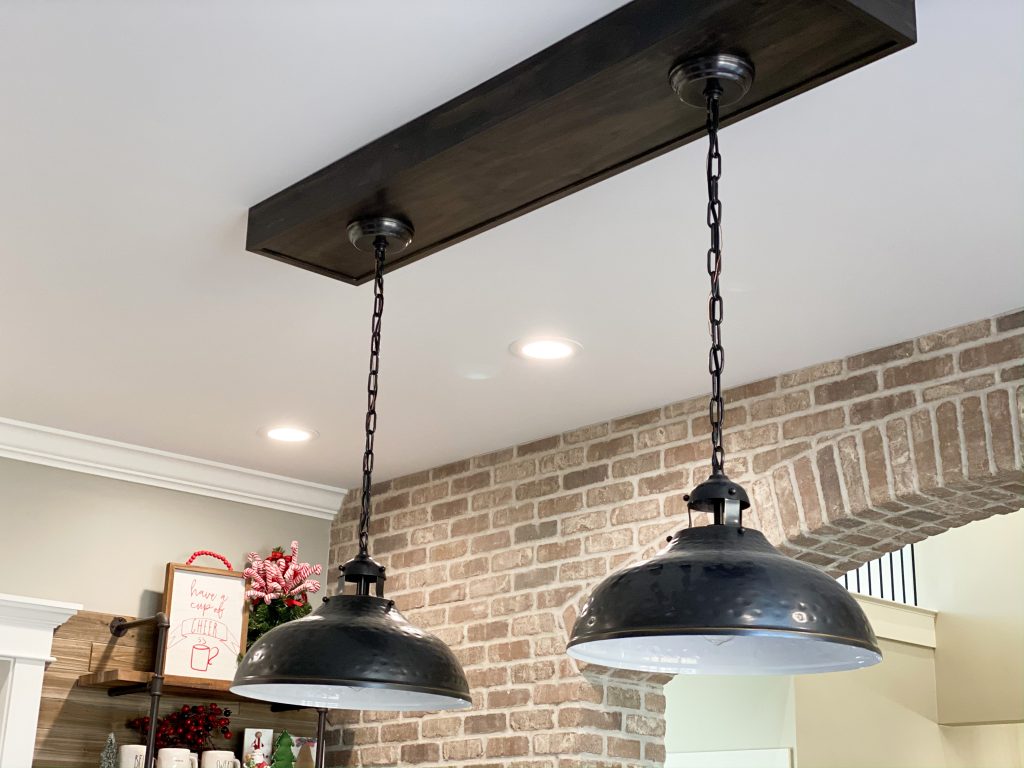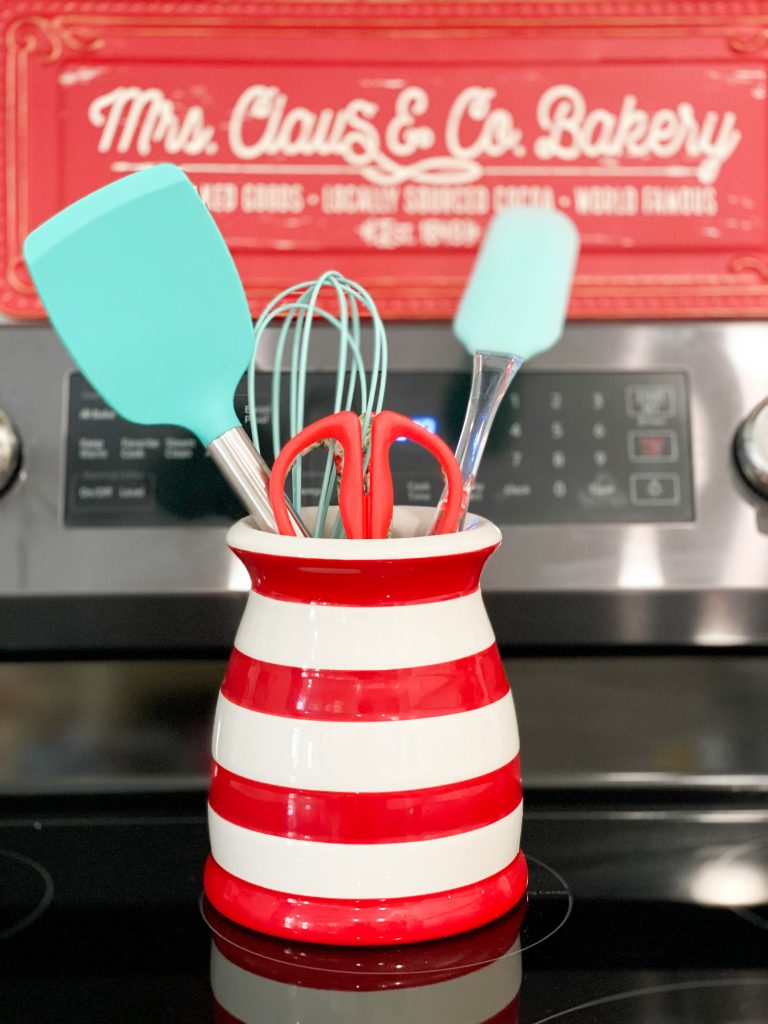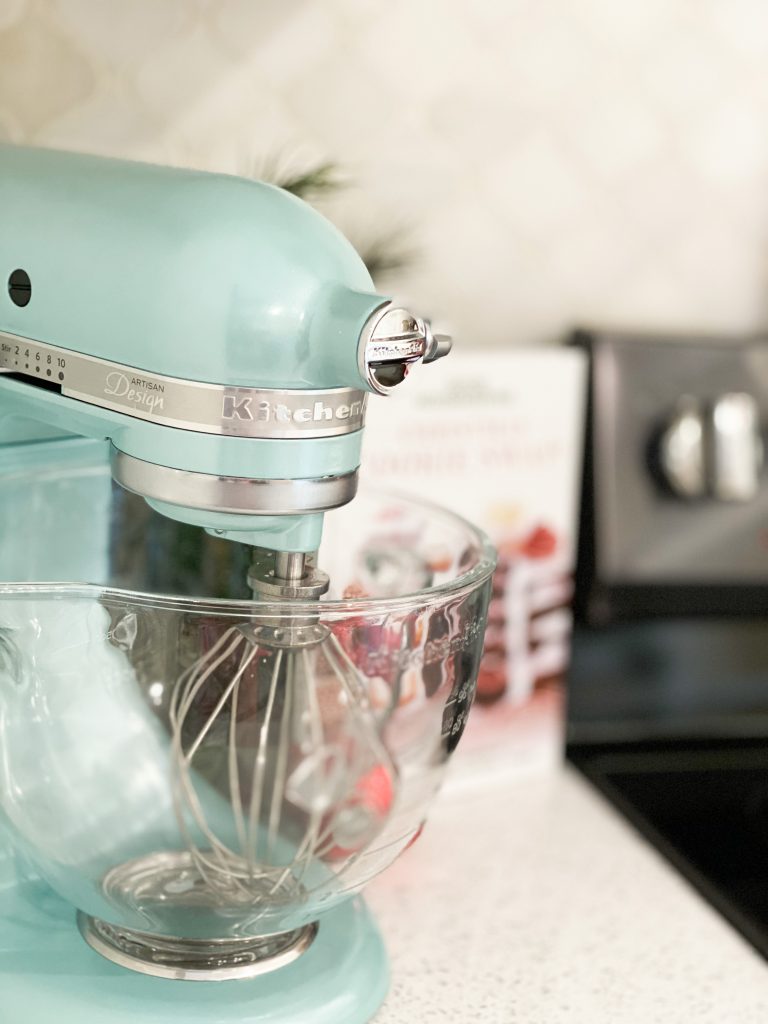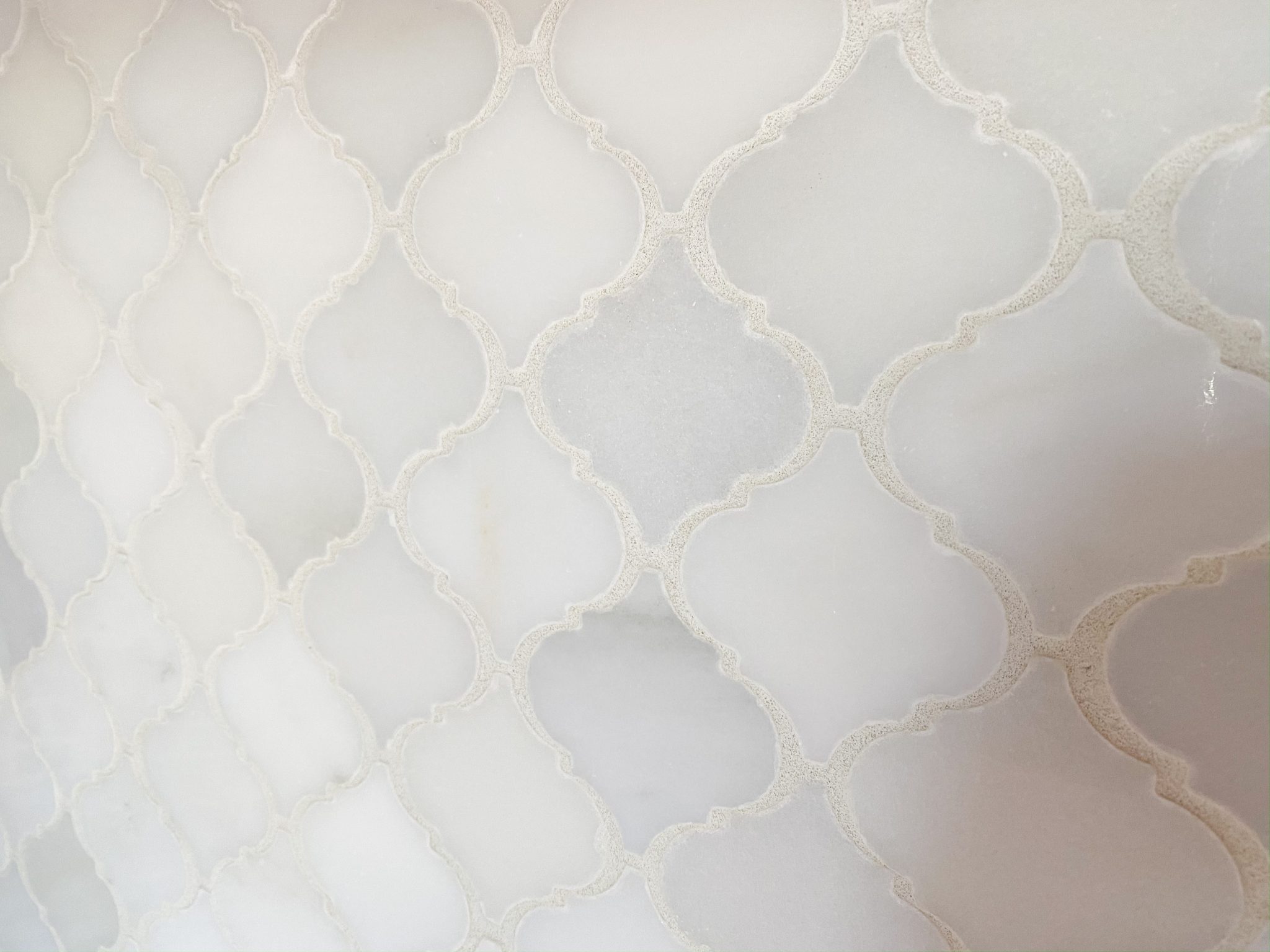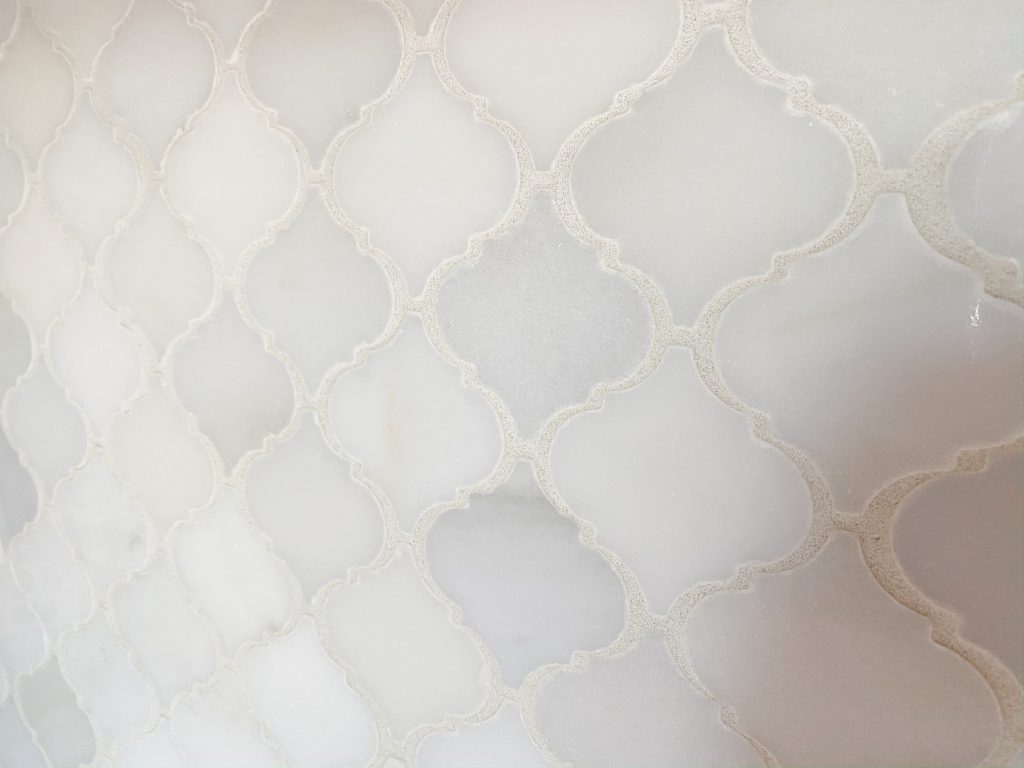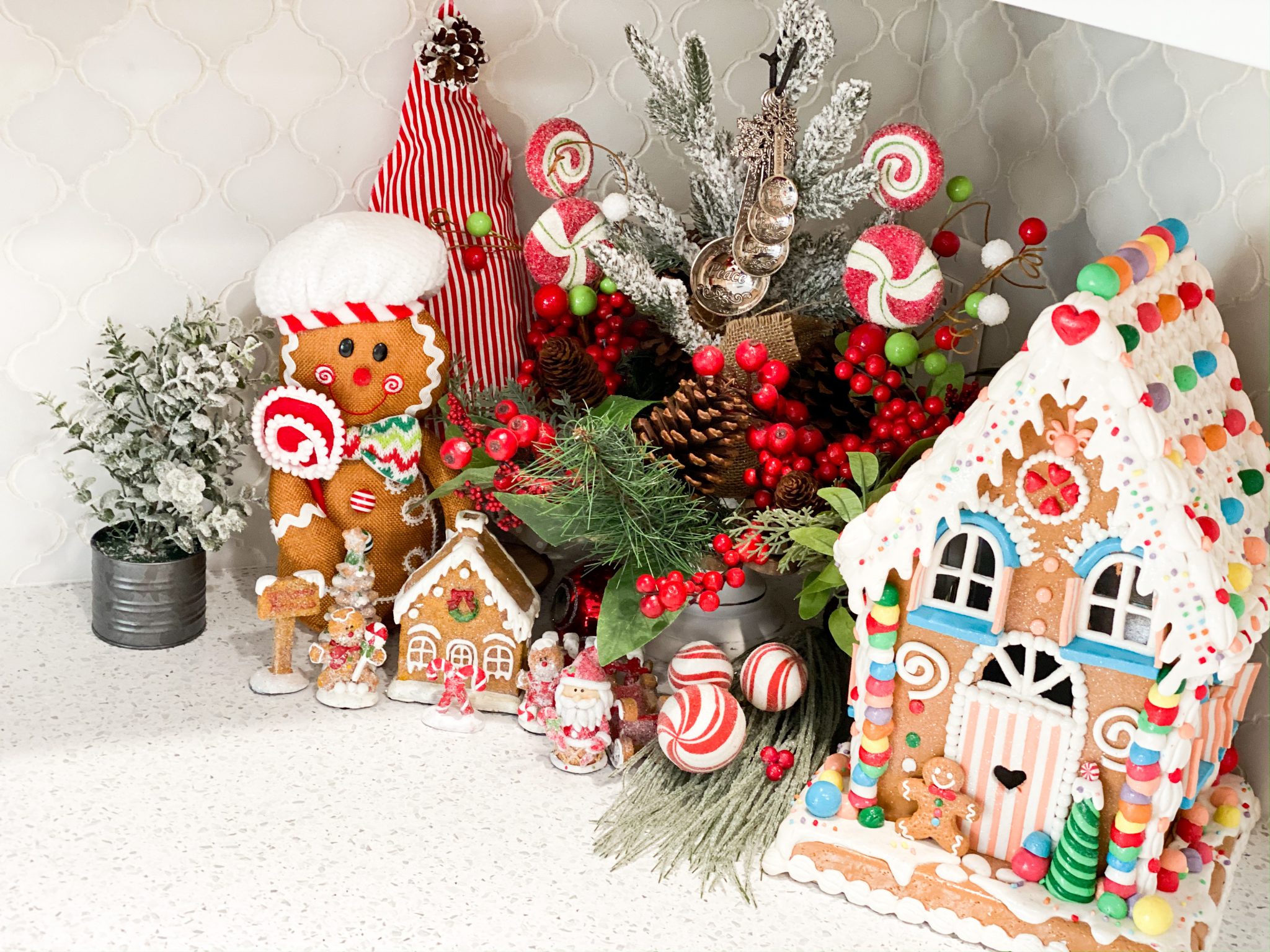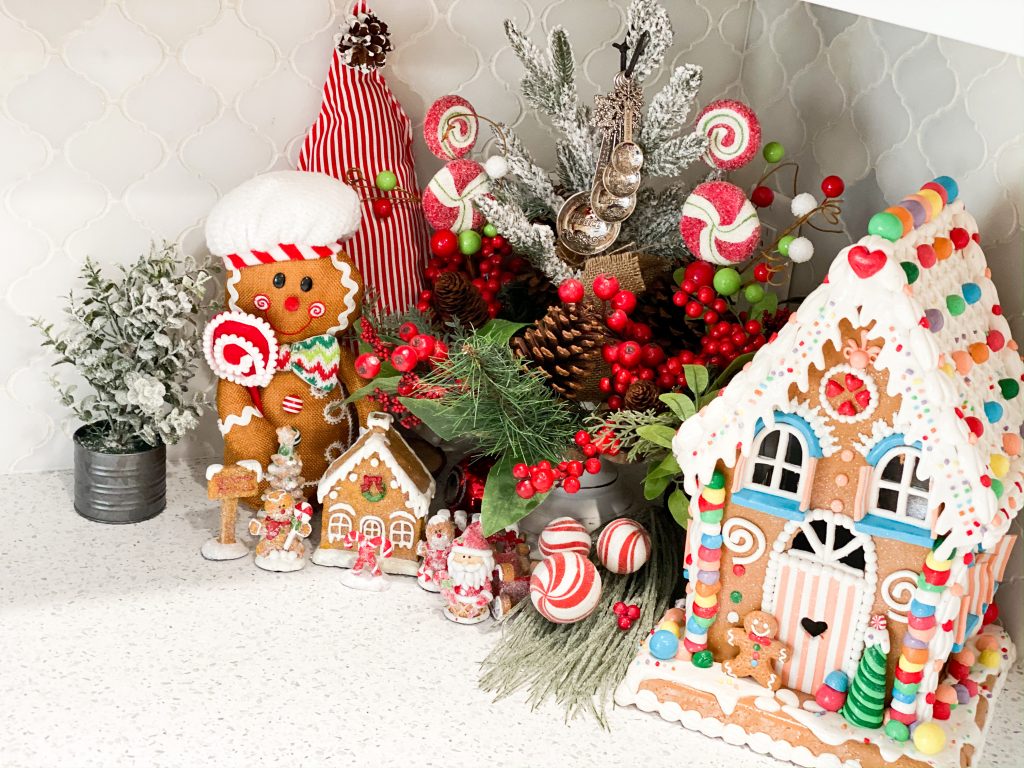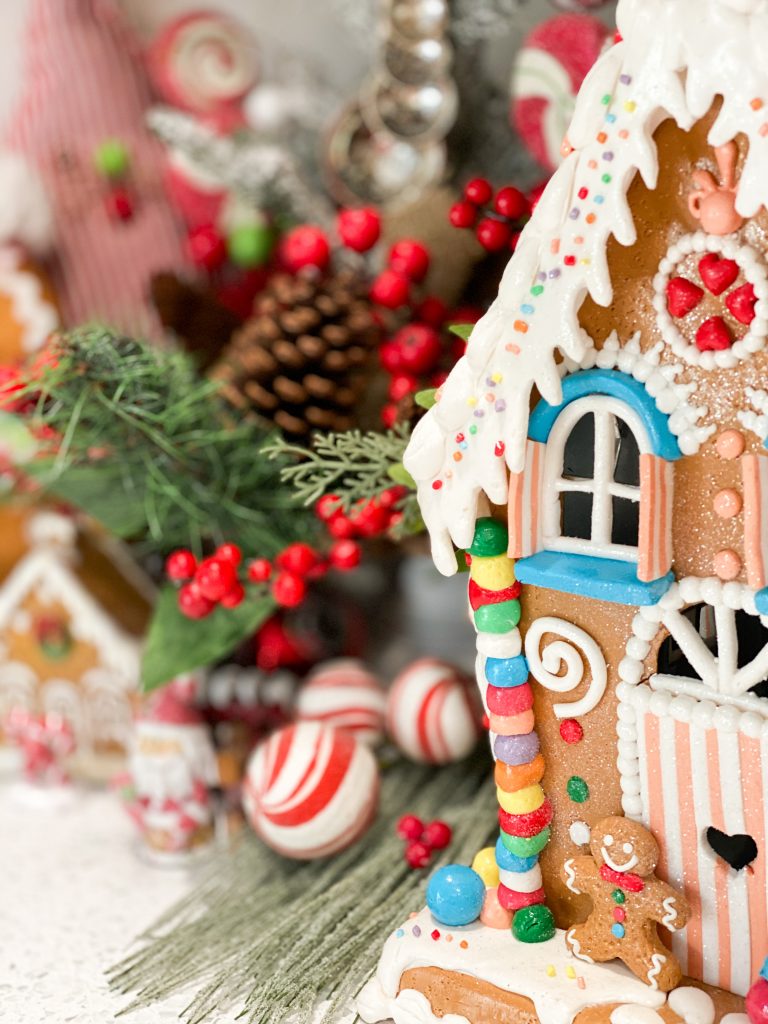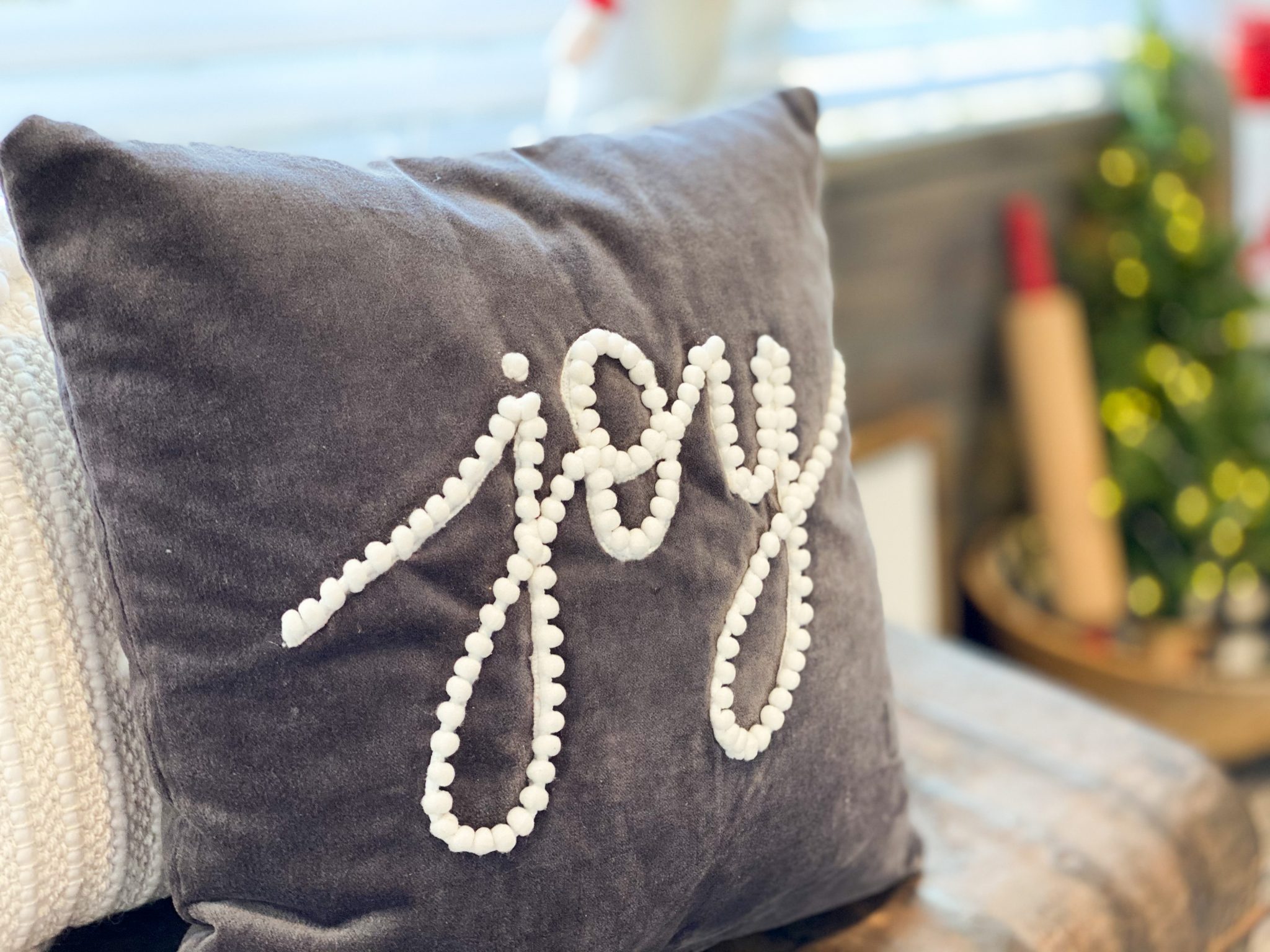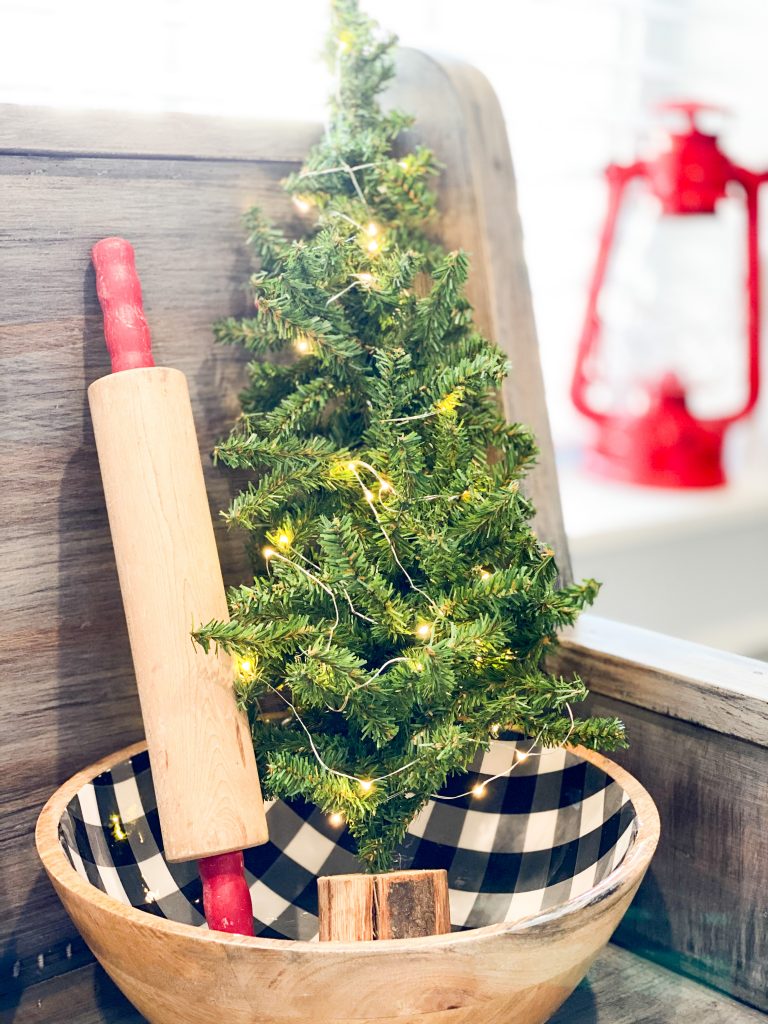 A few details about the kitchen:
The pendant lights are from Lamps Plus!
The pew is from a friend that I bought it from!
The wall color is Mindful Gray by Sherwin Williams.
The hood and island color is called Tidewater by Sherwin Williams. I LOVE IT. This is also our laundry cabinet color too.
Appliances are Samsung and are black stainless.
Brick flooring and archway are from Old Mill Brick. The color is Rushmore. We used 2 different colored grouts (warm gray on wall and pearl gray for floor).
The backsplash is from Home Depot with white grout.
The countertops are from Lowes and are quartz.
If you have any questions, just ask me! I will try to answer!
Well, report back and tell me what you think!!! I LOVE IT SO MUCH, and I am so glad you stopped by to look at it!
PIN THIS FOR LATER! (I will love you forever!)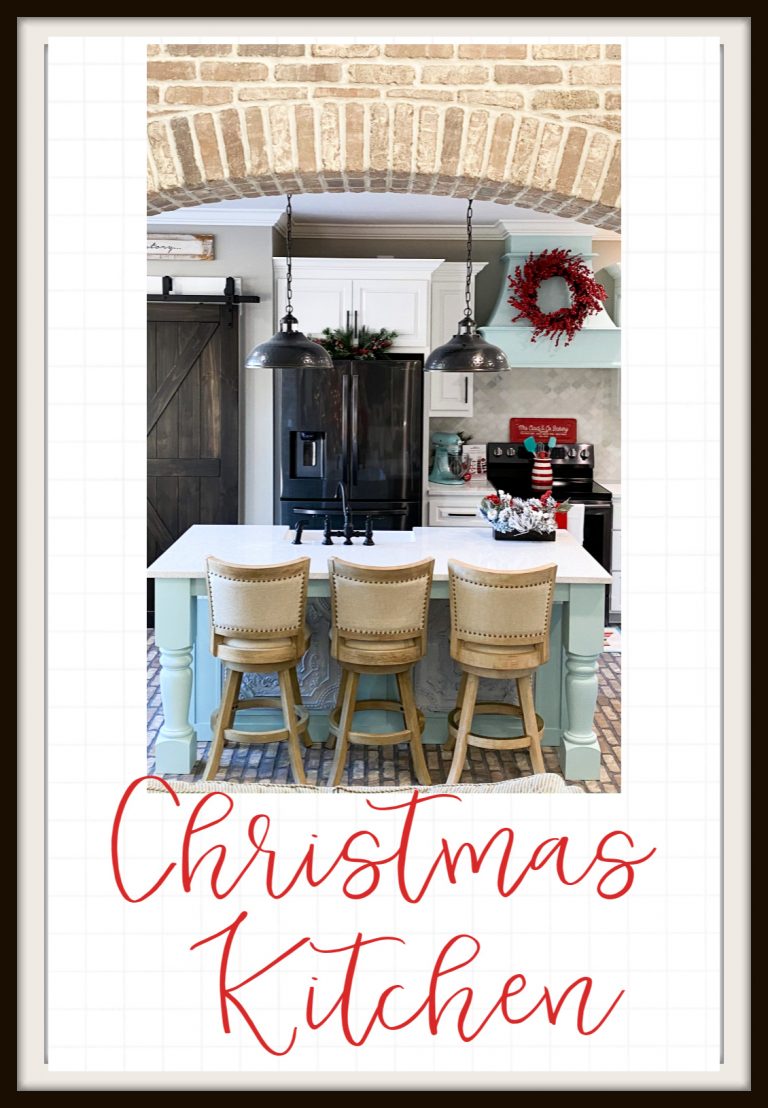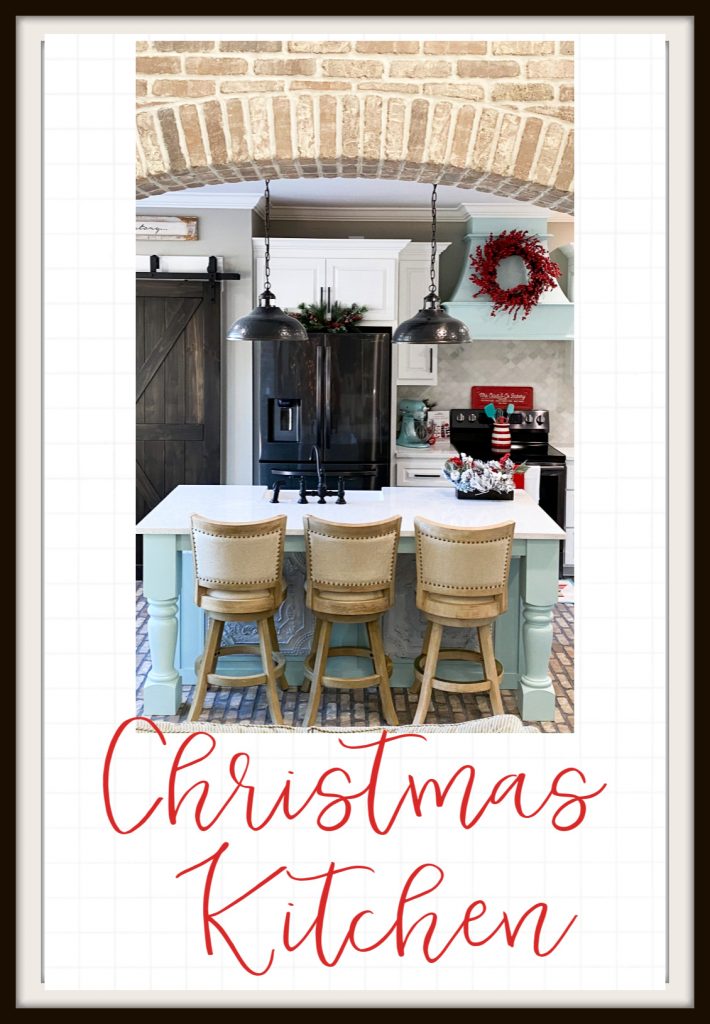 Be sure you are following on Social Media!
Facebook|Instagram|Pinterest|YouTube|Email