I have always thought candy corn crafts were just the cutest! I am not sure why, but I just find them adorable.
The funny thing about that is that I have NEVER made one!
Y'all know I have scrap wood coming out the bahooka over here, so I decided to try my hand at a fun little candy corn craft using a wood block and some ribbon that I had on hand!
Here is what you need for this easy craft:
Scrap wood block
Ribbon for your candy corn (white, yellow and orange- and I used some black and white for fun!)
Hot glue gun
Little pom poms for extra embellishment, if desired!
The process is very easy! (I didn't take many pics, but it is very self-explanatory!)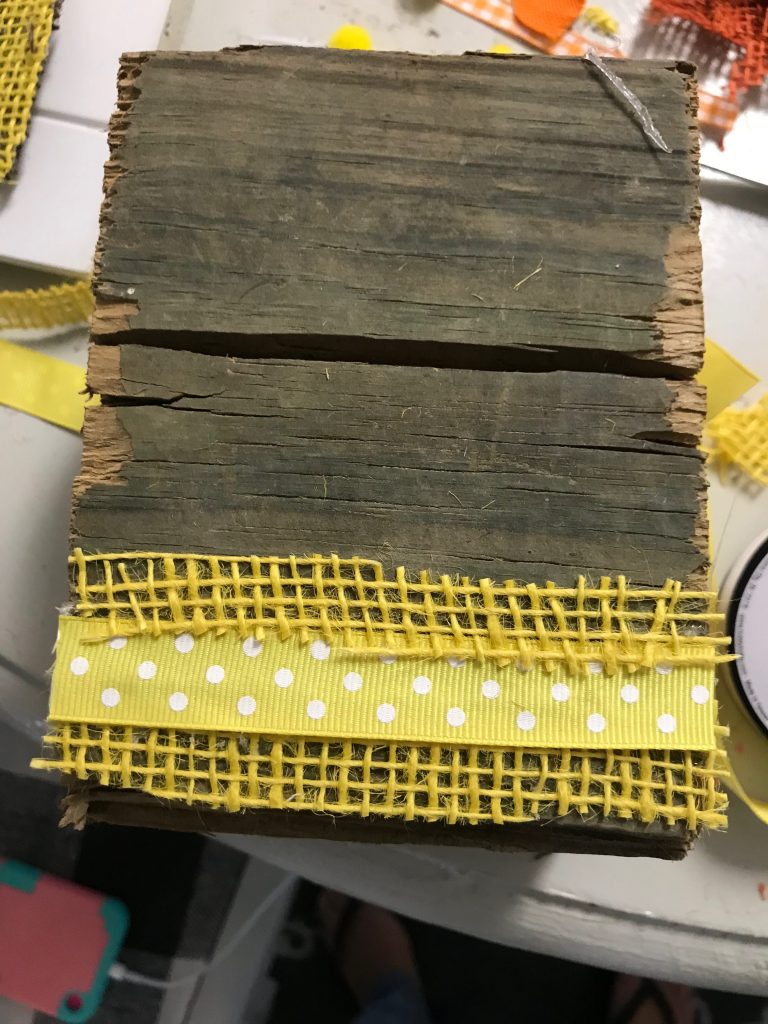 Simply take your ribbon and cut in different sized strips, starting at the bottom with the yellow, then orange and working your way up to the white!
Each piece of ribbon should be a little bit smaller than the one below it, as to take the shape of an actual candy corn.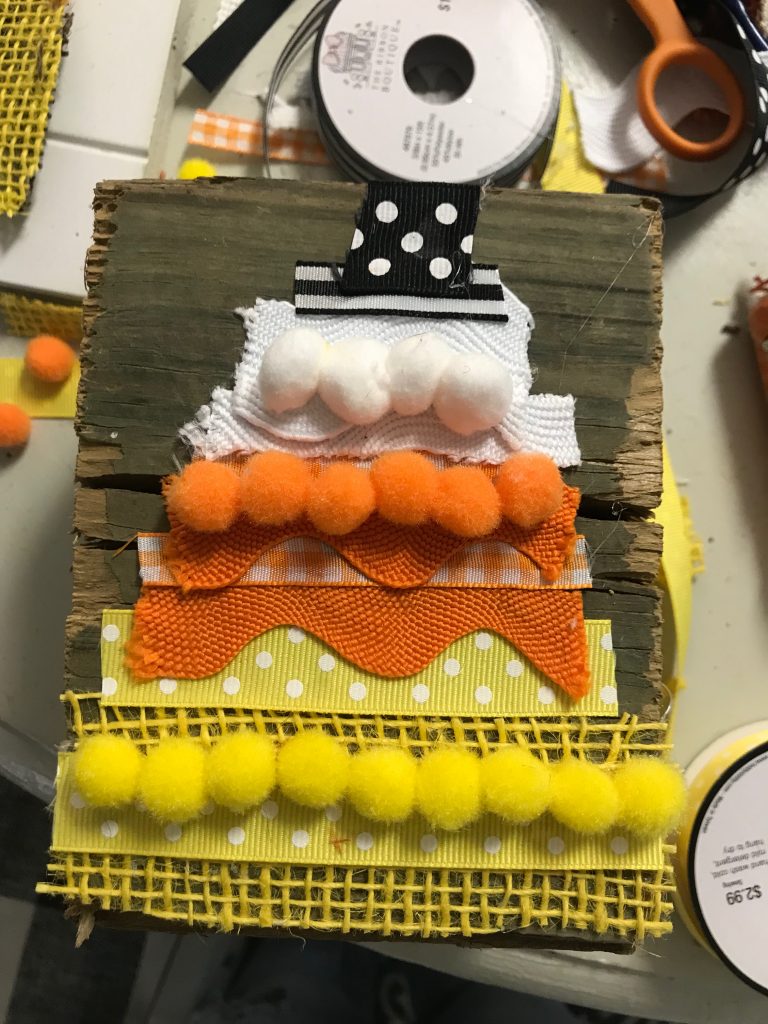 As you are moving along, you can also take little pom poms and add them to your ribbon in between the creases for extra cuteness and texture!
At the top of the candy corn, I put a little bit of black and white for fun (I know REAL candy corn doesn't have that- but this is just a cutesy candy corn! LOL)
THEN….I added a bow- of course (Would you expect anything different from me??? hahaha)
ALL DONE! HOW STINKIN' CUUUUUTE!!!!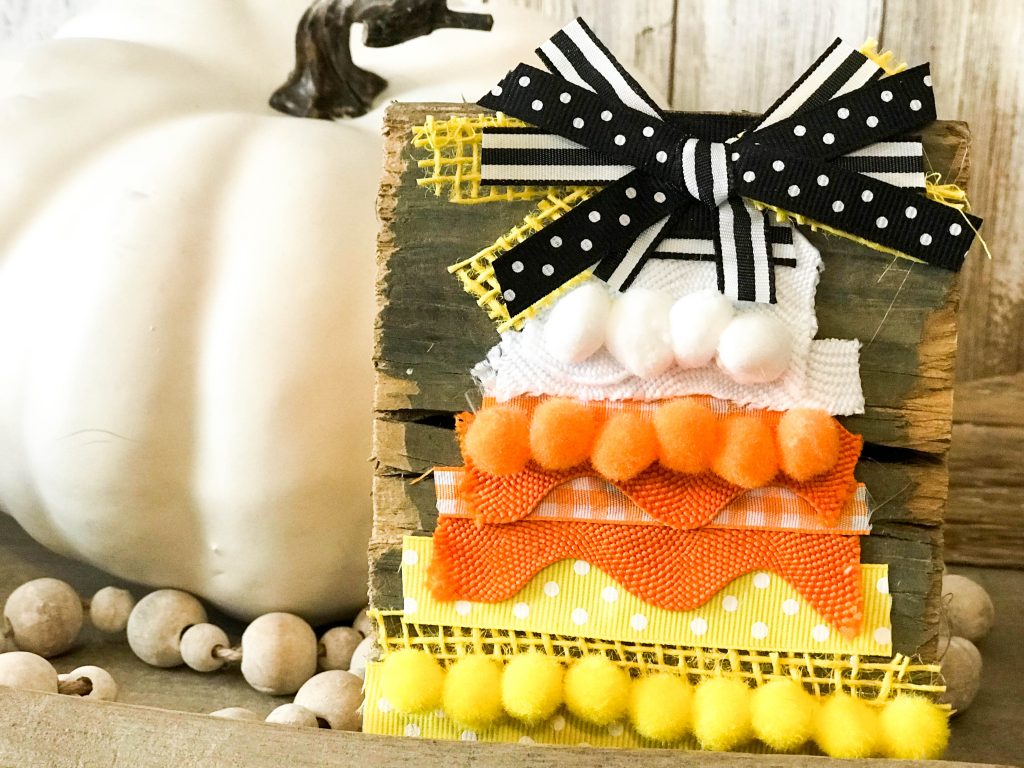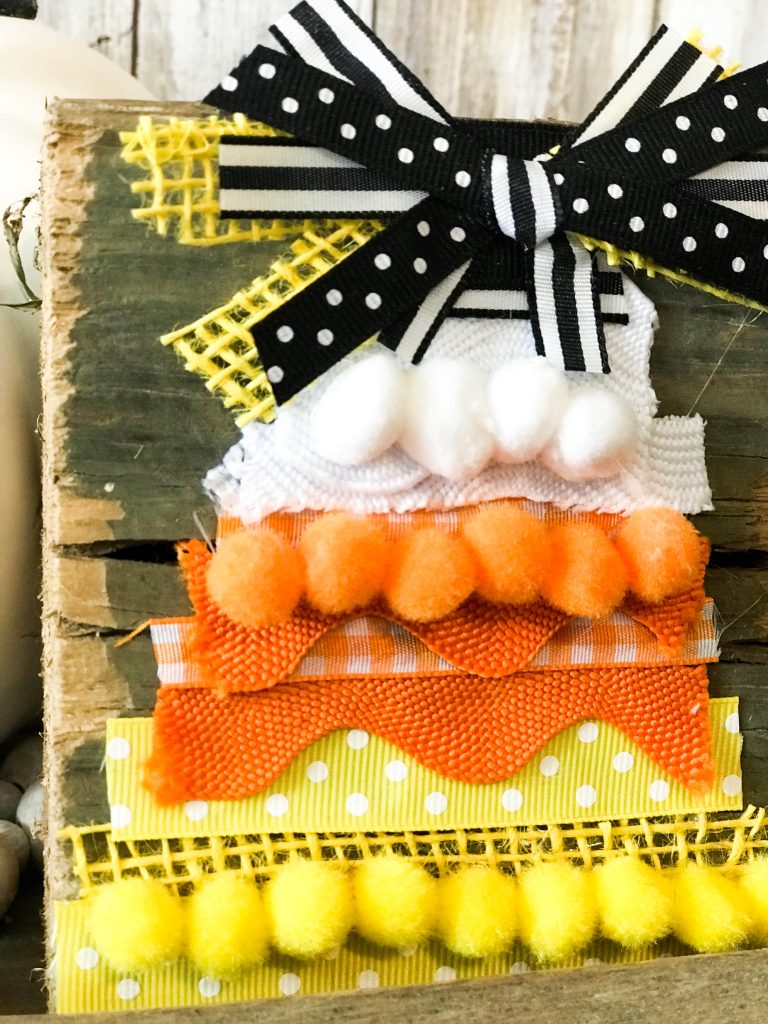 PIN FOR LATER!!!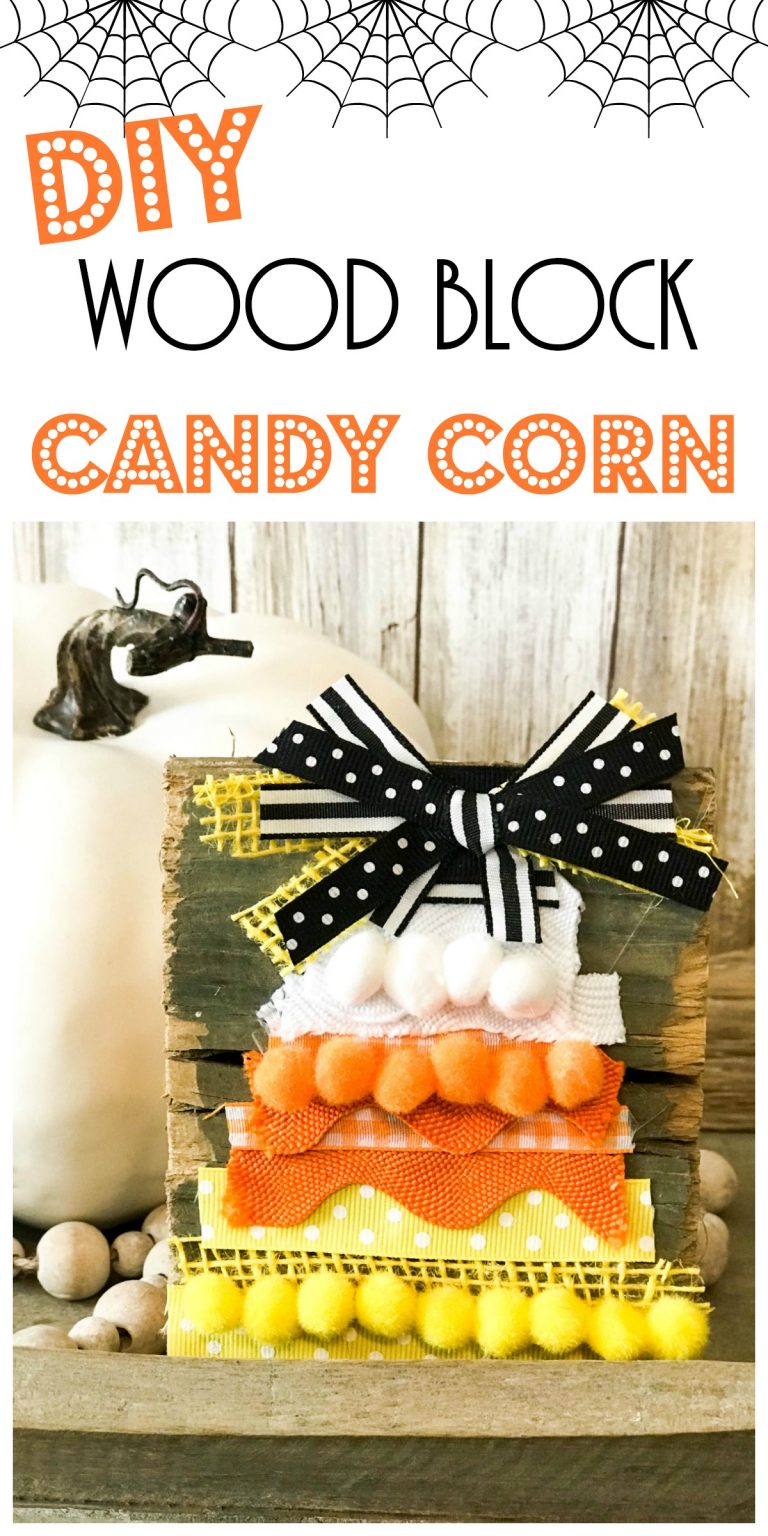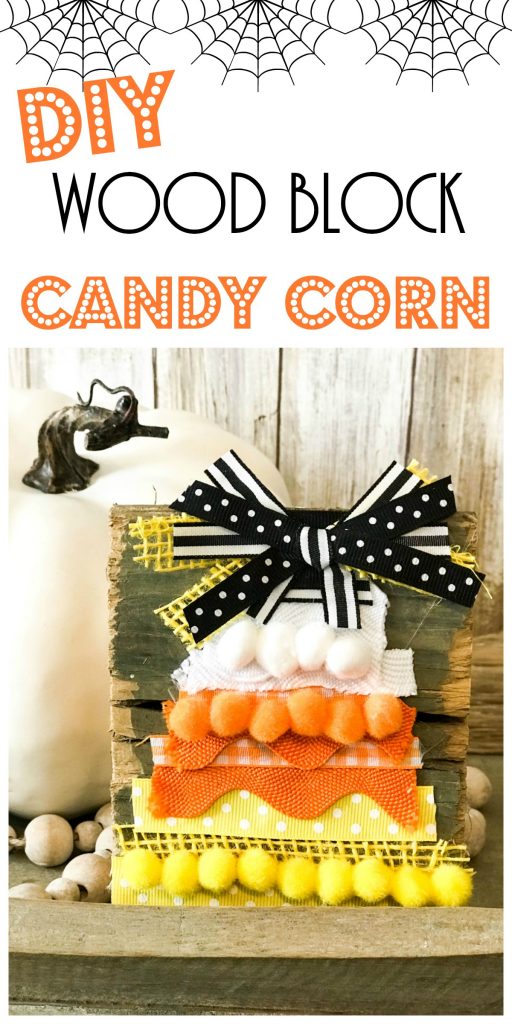 Make sure to follow on Social Media!
Facebook/Instagram/Pinterest/Email